Nestled along I-70, between Glenwood Springs and Rifle, New Castle is a small town where you can get the authentic Colorado experience. Located close to some amazing attractions, New Castle provides a couple of reliable hotel accommodations to choose from.
New Castle rests at the edge of the Flat Top Wilderness, providing a haven for beautiful mountain scenery and an abundance of outdoor activities. With a quaint downtown and several local amenities, New Castle is a splendid place to stay for a quick weekend away, without the crowds of a bigger town like interstate neighbor Glenwood Springs.
Or if you plan to visit Glenwood Springs, a stay in New Castle is perfect for a budget-friendly option, with the towns only 12 miles apart. Discover these hotels in New Castle and start planning your authentic Colorado getaway today!
This section contains referral links. If you click through and take action, we may receive a commission, at no additional cost to you. 
Here are our choices for the top hotels in New Castle, CO, in no particular order:
Ore House Inn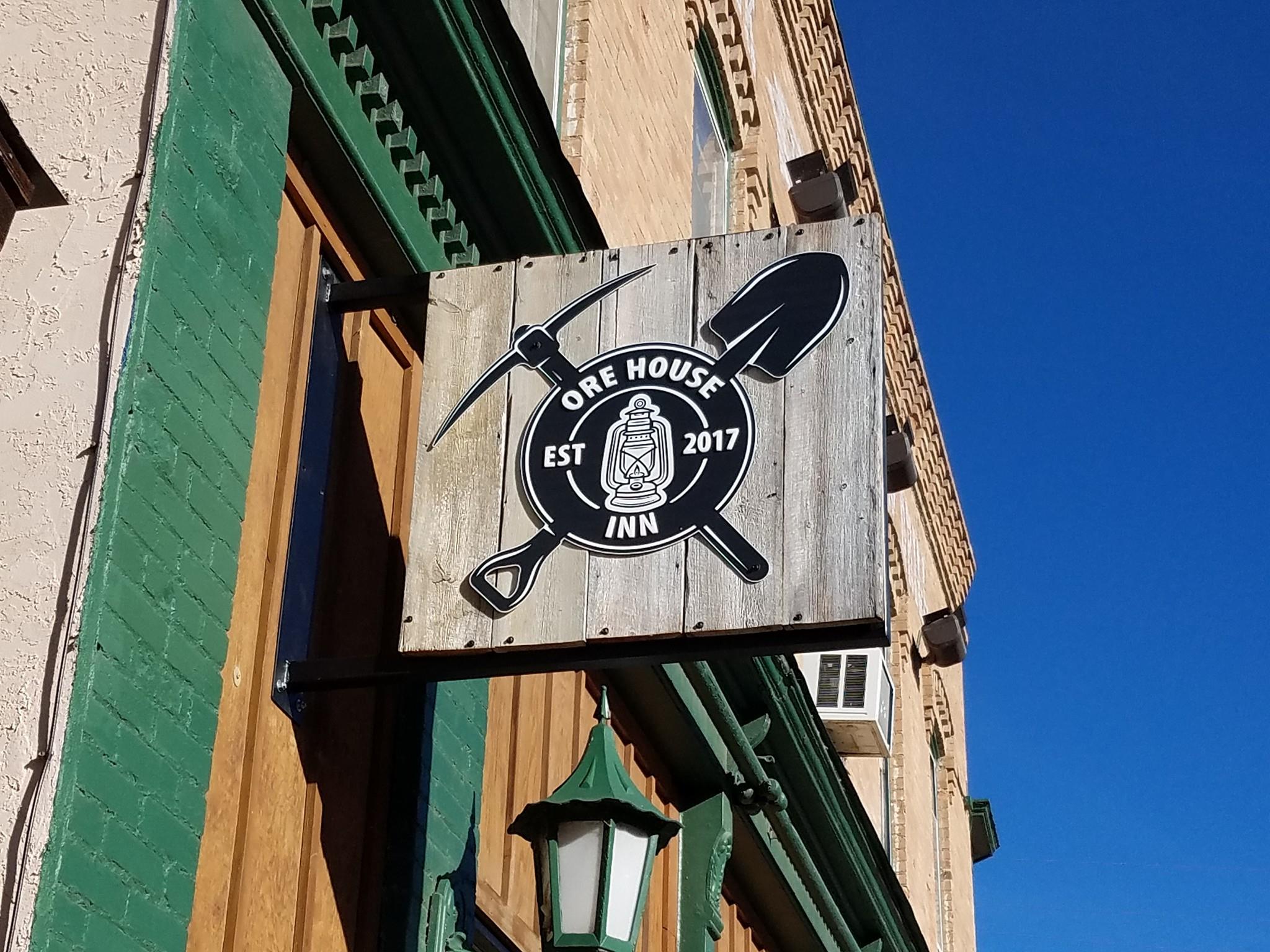 Located in the historic downtown of New Castle, the Ore House Inn is a living piece of Colorado history itself. The building that the Ore House Inn currently resides in has gone through many transformations over the years, originally built in 1892. It served as a general store and a pool hall, among other businesses.  Its upstairs used to be a boarding house, and it was reputed that it was formerly a brothel.
Now, as a hotel, the Ore House Inn offers comfortable rooms at an affordable rate for those looking to stay awhile. The hotel is located above the 88 Grill, a full-service restaurant and bar. Plus, you are moments away from hot springs, biking, hiking, rafting, snowmobiling, snowshoeing, and more!
If you plan to visit Glenwood Springs during your stay, they offer discounts for Iron Mountain Hot Springs, rafting, and Glenwood Caverns Adventure Park.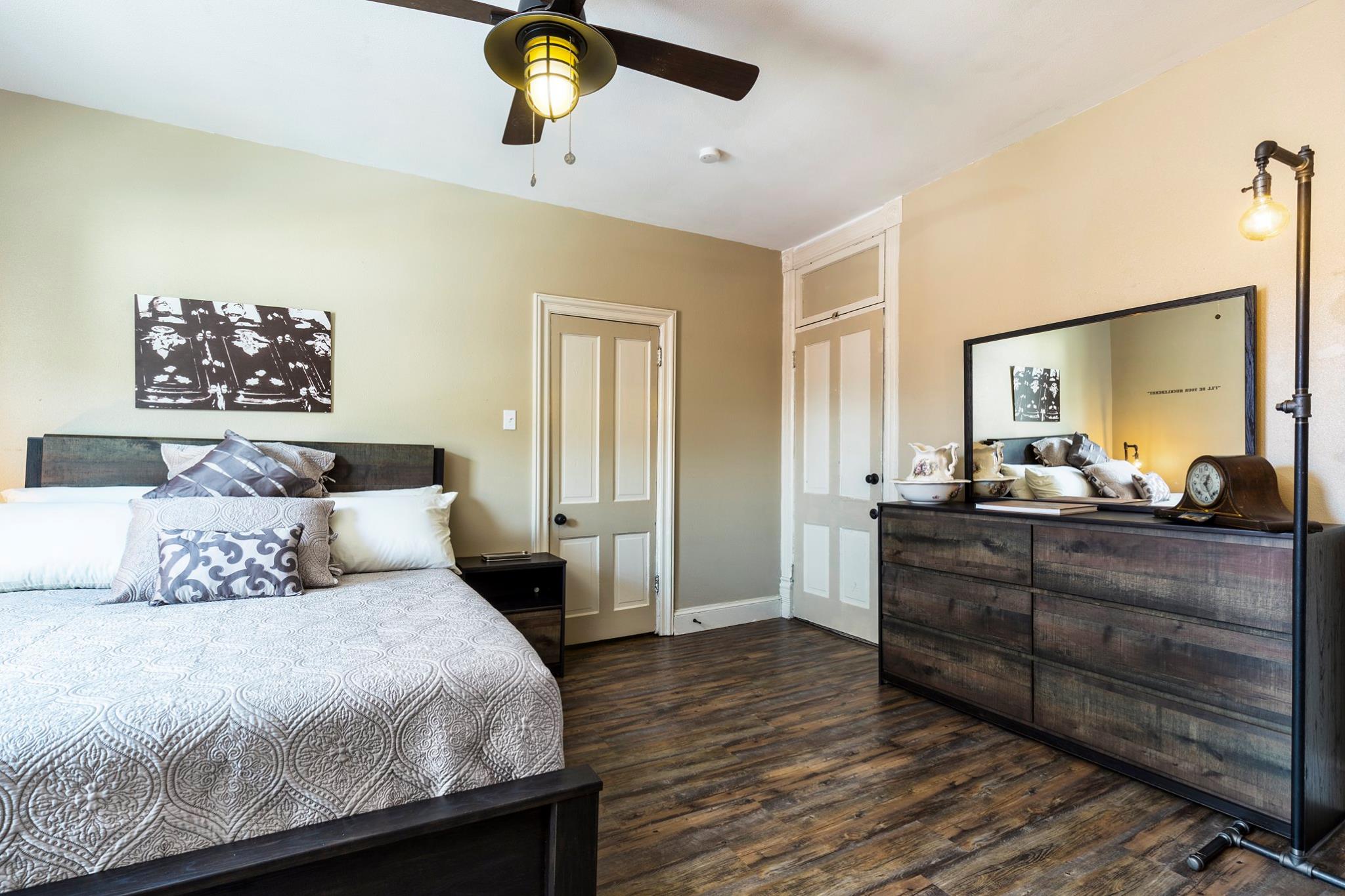 Amenities:
Central downtown location
Historic hotel
Restaurant on-site
Nearby outdoor activities
EV charging -free for guests
Pet-friendly
Enjoy newly remodeled rooms with a bit of fun and flare throughout the décor. Guests can choose from five rooms, each with its own distinct theme and layout.
Inspired by the Game of Thrones, the Winterfell Room is a studio, sleeping up to two people with all the amenities of home.
The Tombstone Room is a one-bedroom suite themed after the O.K. Corral shootout and features 900 sq feet of space and sleeps up to eight people.
For the strange and unusual, stay in the Area 51 room. With aliens and spaceships decorating the walls, the one-bedroom suite sleeps up to three.
Themed after the Super Villain The Penguin, The Iceberg Lounge is a one-bedroom suite sleeping up to three people and stocked full of comic books and Blu-Ray DVDs to keep you entertained.
And, last is the Jurassic Pok room. The dinosaur-themed one-bedroom suite sleeps up to six and features video games, a DVD collection, and a high-top arcade cocktail table.
Each suite and room offer a full kitchen, dining area, and private bathroom.
502 W Main St, New Castle, CO 81647 | 970-618-6213
Check prices, availability or book Ore House Inn
The Lodge at New Castle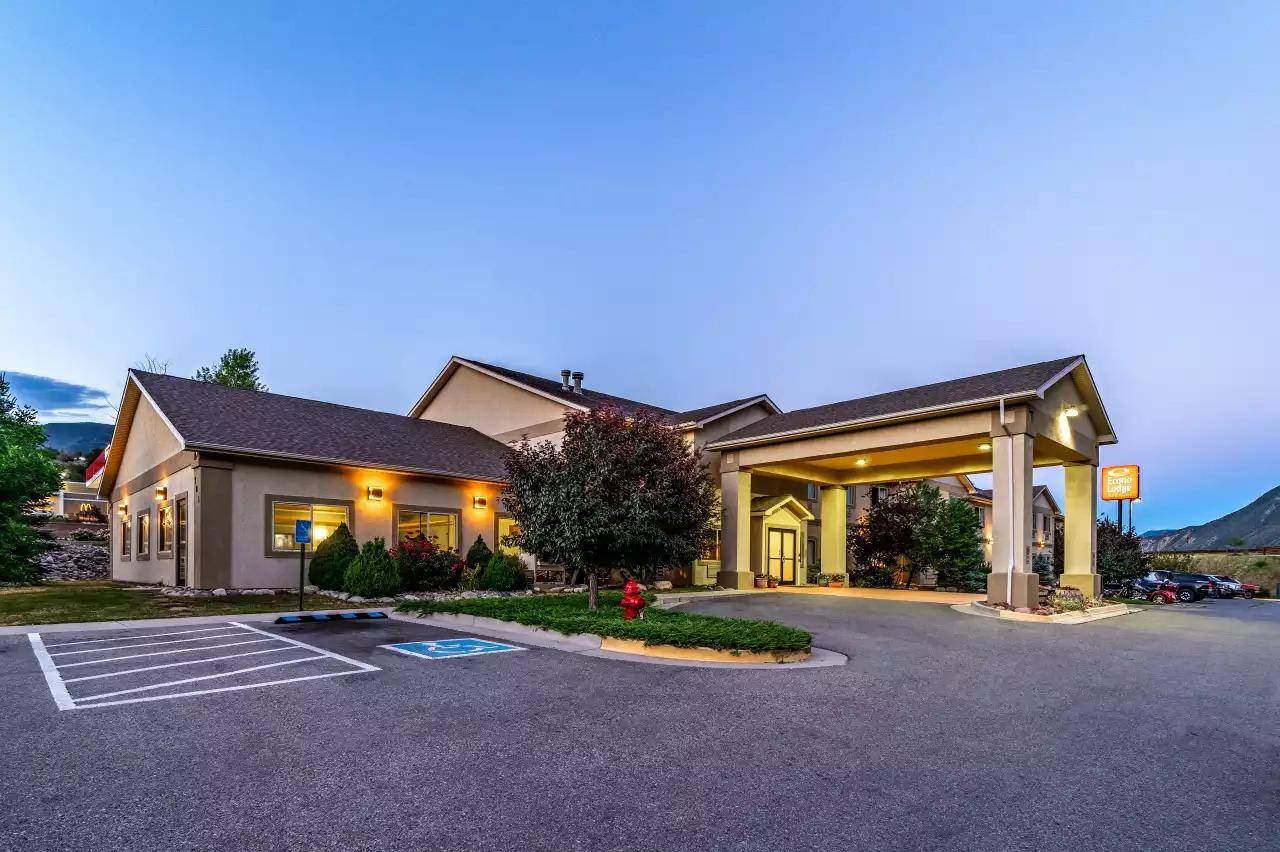 The Lodge at New Castle is a locally owned hotel that offers spacious rooms and modern amenities, all located just off I-70, as you head into town. Guests are instantly greeted with a spacious hotel lobby with a warming fireplace and a dining area to enjoy your free continental breakfast. Relax at the indoor pool and jacuzzi or inside your comfortable hotel room after a long day of adventures.
Enjoy walking distance to the public Lakota Canyon Golf Course, where you can golf, play tennis, and soak up the beautiful scenery from the newly built clubhouse. Or take a leisurely walk along the Colorado River via the pedestrian bridge, leaving directly from the hotel.
Plus, with their proximity to Glenwood Springs, they also offer discounts to the Glenwood Caverns Adventure Park and Iron Mountain Hot Springs.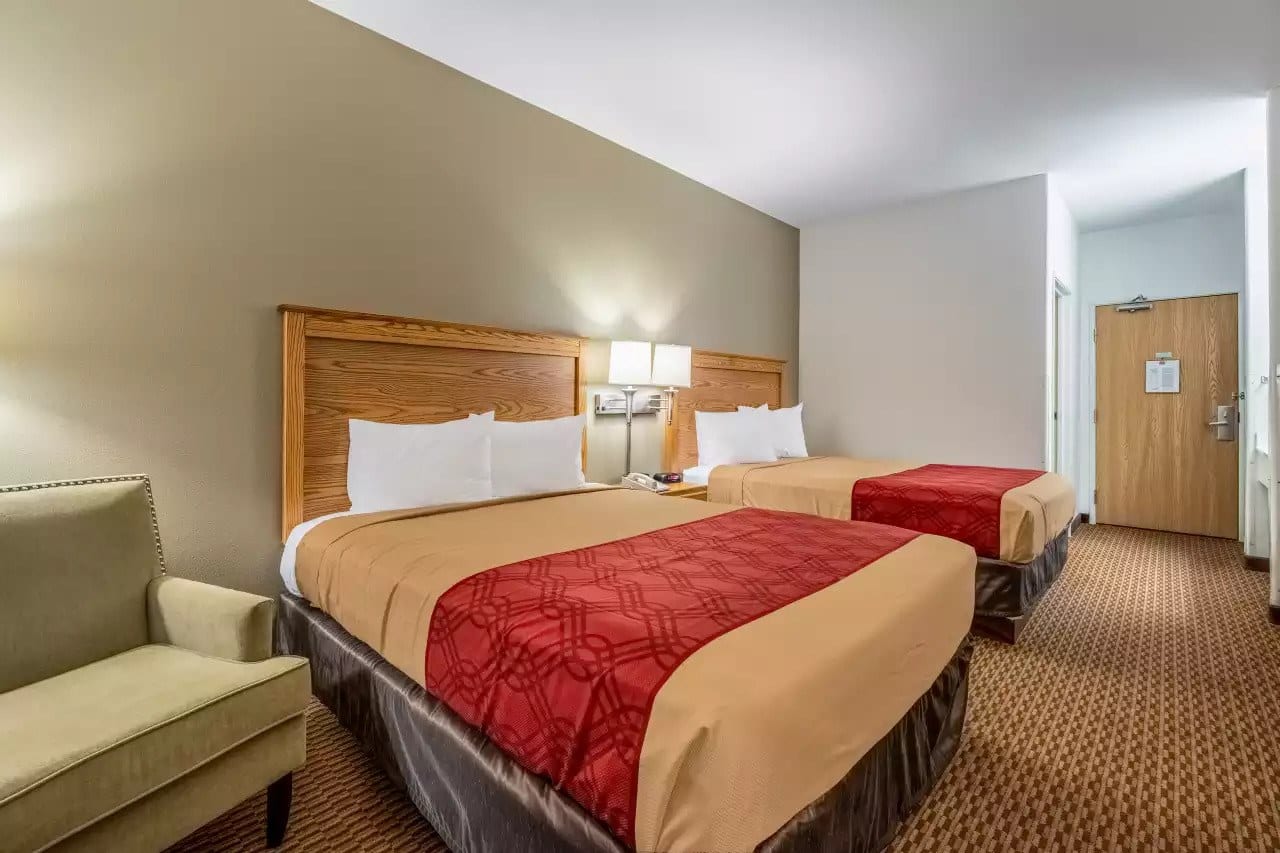 Amenities:
Free continental breakfast
Indoor pool
Free coffee daily
Several pet-friendly rooms
Free Wi-Fi
Guests can choose from a variety of room layouts including, one King, one or two queens, or the one King executive suite. Each room features your basic modern amenities including, a microwave, refrigerator, sofa sleeper, flat-screen T.V., and a coffee maker. Enjoy modern bedding, complimented with updated furnishings.
781 Burning Mountain Ave, New Castle, CO 81647 | 970-984-2363
Check prices, availability or book The Lodge at New Castle
Those are a couple of the best hotels to spend the night in town. Find your authentic Colorado and book your stay in New Castle, CO.