Much like some of the other hot springs towns in Colorado, Glenwood Springs was once a miner community, but is now a major resort town. It's surrounded by things to do, including skiing, fishing, hiking and biking, and conveniently located by I-70.
The historic downtown has several blocks of shops, restaurants and lodging. It's located at the start of the Roaring Fork Valley, which extends to Aspen.
Main Attractions
Hot Springs – Have been used for centuries because of their natural ability to relax muscles, soothe tired minds, and also help improve circulation. Glenwood Hot Springs is the largest hot springs pool in the world. Yampah Vapor Caves allows you to go underground in a vapor rich cave. Iron Mountain Hot Springs offers a relaxing experience on the Colorado River.
Situated down the road from town is the primitive South Canyon Hot Springs for those who want to relax in a more remote, undeveloped setting.
Activities
Fishing – Several rivers can be found close to town, with excellent trout fishing.
Colorado River runs through town, with good fishing spots pretty easy to find.
Roaring Fork is Colorado's longest stretch of Gold Medal Water.
Crystal River is a wonderful place to catch trout.
Accommodations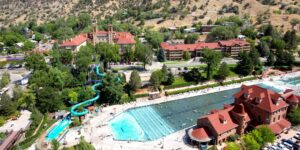 Top 18 Cool Hotels in Glenwood Springs – Often overlooked, yet always cherished, the Roaring Fork Valley makes the perfect weekend escape for Coloradoans. Glenwood Springs marks the start of it, conveniently situated on I-70, 2.5 hours from Denver…
Hotels and Lodging:
Dining
Housed in the historic Hotel Denver, Glenwood Canyon Brewing serves lunch, dinner and hand-crafted brews. Juicy Lucy's Steakhouse is a locals' favorite, located across the street from the Amtrak Station in downtown. They feature all local Colorado meat and produce. Rosi's Little Bavarian Restaurant is the place to go for breakfast or brunch. They offer great egg dishes, fresh pastries, cozy atmosphere cozy and reasonable prices.
Special Events
Jan – Ski Spree – Two days of winter fun at Sunlight Mountain, featuring live music, local food, a treasure hunt, fireworks and a chili cook-off.
May-Sep – Music on the Mountain – Glenwood Caverns Adventure Park hosts this concert series on select Saturday nights in May, June, August and September, with dance bands, drink specials and a free tream ride in exchange for a canned food item.
Jun – Strawberry Days – Held the third weekend of June every year since 1898. Festivities include live music, stage entertainment, interactive games for the kids, carnival, arts & crafts fair, parade down Grand Avenue and free strawberries!
Jun-Sep – Downtown Market – Farmers market held every Tuesday from June through September, 4-8pm. There's music, cooking demos and plenty of farm fresh fare.
Jun – Summer of Music – Free six week concert series held every Wednesday evening at 6:30pm in Two Rivers Park, beginning in June.
Jun – Wild West Fermentation Fest – Western breweries, distilleries, cideries and wineries showcase their finest fermented drinks in late June/early July. Local food vendors and live music contribute to the party.
Things To Do near Glenwood Springs, CO
Amusement:
Hot Springs:
Kayaking/SUP:
National Lands:
Paragliding:
Performing Arts:
Ski Areas:
Towns:
Transportation:
Whitewater Rafting:
Popular Posts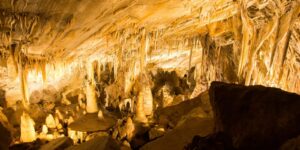 Exploring the Caves and Caverns of Colorado" – Some of the most stunning landscapes on Earth are found in Colorado, and for good reason. This amazing state is home to so many different microclimates, ecosystems, and geological marvels that it…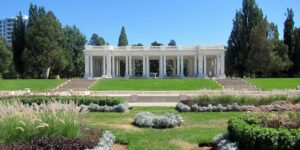 10 Creepy Real Stories That Happened in Colorado – At first glance, Colorado doesn't look like a particularly scary place. Whether you're stuck in Denver traffic or enjoying a weekend skiing in the mountains, nothing overt about the Centennial State makes it odd…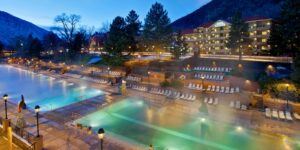 5 Hot Springs Havens near Glenwood Springs – Along with skiing, golf, rafting, fishing and a booming art and food scene, Glenwood Springs lives up to its name by boasting numerous natural hot springs in town and the surrounding area. Ranging from full…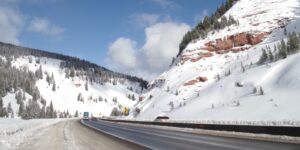 Wondrous Winter Road Trips In Colorado – Road tripping is an American pastime, and road tripping in Colorado should be too. Year round its seasons are changing, providing unique opportunities for cross-state travel. The winter brings with it some of the lightest…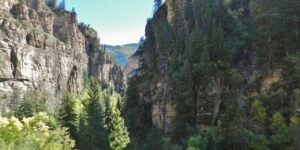 Hiking along Hanging Lake Trail – One mile up within the rugged terrain of Glenwood Canyon lies the Hanging Lake. This National Natural Landmark is a geologic wonder: waterfalls that spill into a crystal turquoise lake suspended on the edge of a cliff. You won't…