Roaring Fork Skydivers sets itself apart from the rest as it is the only skydiving facility in the state where you see the most spectacular views of the Colorado Rocky Mountains as you free fall to the earth. Just imagine having an unrestricted view of the Continental Divide, Maroon Bells, Mount Sopris, Aspen, and Glenwood Springs all at once as you glide your way back to the ground.
Skydiving in Glenwood Springs
Aside from having friendly instructors, Roaring Fork Skydivers is best known for its tandem skydiving. Their Tandem skydiving is the most thrilling yet safest way to see all the best sceneries Colorado has to offer.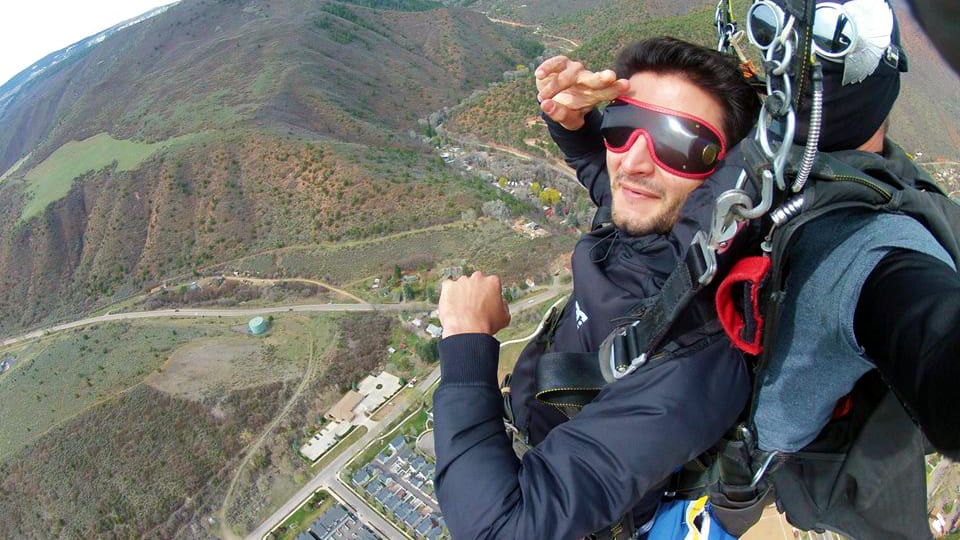 The other program they have is the Fun Jump, which is intended for more experienced jumpers and is available in two jump-off locations (license-permitting) namely Glenwood Springs and Rifle.
Roaring Fork Skydivers also offers a 25-course Skydive Training where they teach you the core skills you need in order to kick off your skydive career; successful completion of this course will entitle you to apply for an A skydiving license.
Details
Address: 1172 Airport Center Rd, Glenwood Springs, CO
Phone: 970-364-3737
Season: Year-round
Website: roaringforkskydivers.com