Tucked away about a mile off Highway 133, Paonia is a beautiful downtown area with a few blocks of business, shopping, and dining. It's located north of Crawford in the North Fork Valley and sits at an elevation of 5,682 feet.
Once the hunting ground for Ute Indians, Paonia is a vast land with precious agricultural resources. The area is known for its apple trees and peonies. It also boasts a number of wineries as well.
A giant "P" on the south side of downtown marks the town from afar, home to 1,447 people as of 2020. Paonia is located among one of the most stunning river valleys of Colorado in Delta County. It offers seasonal access to Crested Butte via Kebler Pass. There is also year-round access to Carbondale and the Roaring Fork Valley of Aspen to the north, and Delta to the west.
History

It wasn't until Captain John W. Gunnison's exploration that the town was known to the mining community. In 1853, Capt. Gunnison saw Paonia as a suitable passage through the Rocky Mountains. He also saw a huge opportunity to make it a proper settlement. However, there was a long war to claim the land.
In 1880, the area was formally settled by Samuel Wade and William Clark of Ohio. Paonia was incorporated in 1902. Since the land was rich in peonies, Wade used this as the inspiration for the name. The Latin name for peony is "Paeonia," but the post office wouldn't allow an extra vowel, so they settled for Paonia.
The first few industries in town were mining and agriculture. In 1893, cattle farming boomed, and the cowboy lifestyle thrived.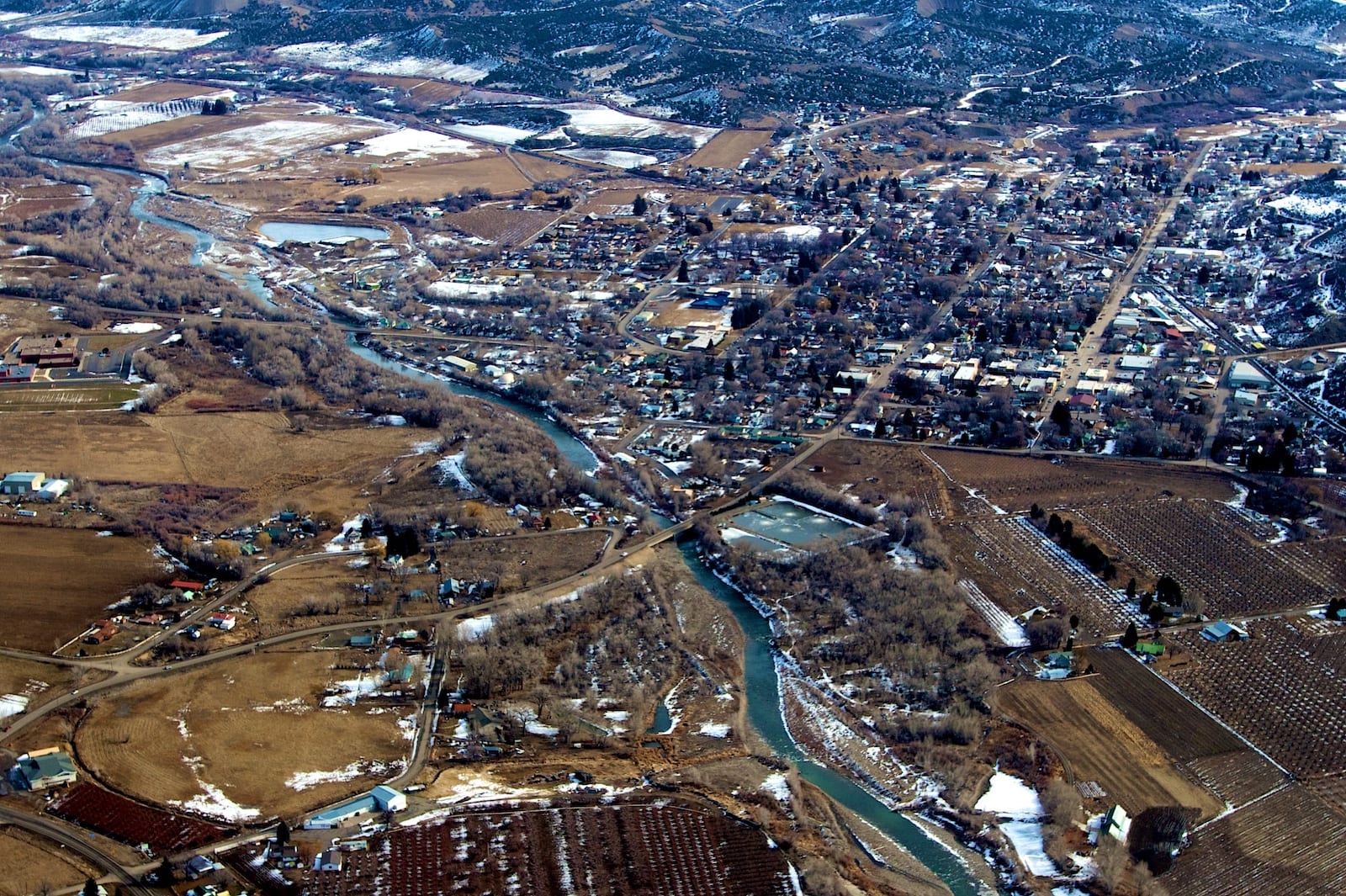 One of the most notable events in Paonia's history is known as the "Dutch Creek Mine Explosion." This accident happened on April 15, 1981, at the Mid-Continent Coal Mine. With 15 casualties, the community in the North Folk Valley was reminded of the dangers of coal mining.
To give a tribute to their fallen miners, the town rallied to have a monument for the brave locals. Travelers can still visit the sculpture titled "Fill Your Hands" at Town Park. To this day, coal mining continues in Paonia.
However, Paonia is also one of the leading Colorado towns in empowering renewable energy education. On average, there are about 500 students from all over the world who travel to Paonia to visit and study at the Solar Energy International (SEI) Training Facility. Other thriving sectors in town include public media and brewing.
Main Attractions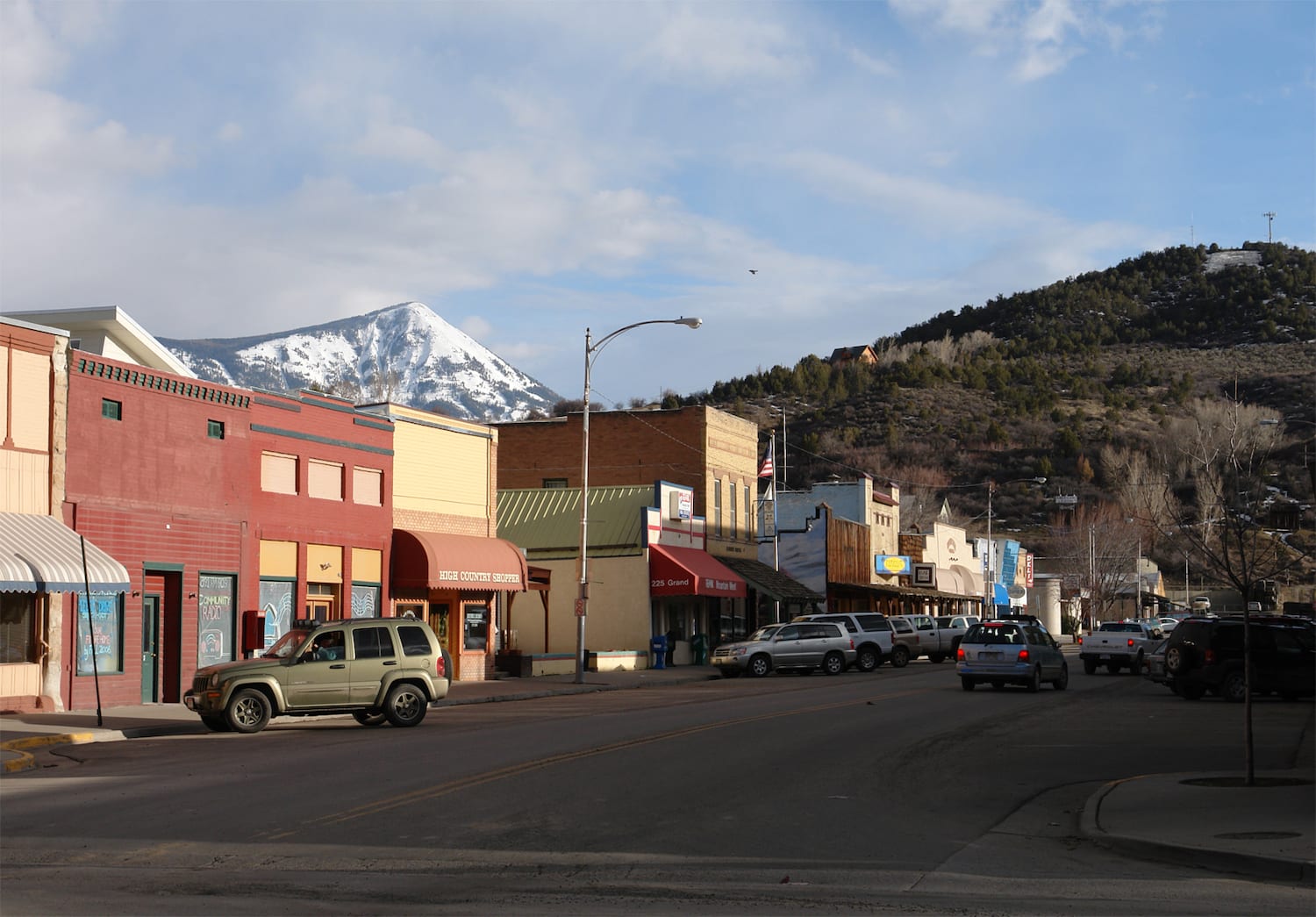 Historic District – Downtown Paonia is lined with colorful, historic buildings. Stroll the streets, browsing the various shops, restaurants, and art that can be found around Grand Avenue.
Paonia State Park – Located in a narrow canyon, this remote park sits in the heart of the Rockies. Camping, fishing, and boating are the most popular activities to enjoy.
Wineries – The are several wineries and vineyards in the region. Take a tour of a Paonia Winery and taste some of the best vino in Colorado. Other spots to check out include Alfred Eames, Qutori, Black Bridge, and Stone Cottage Cellars.
Recreation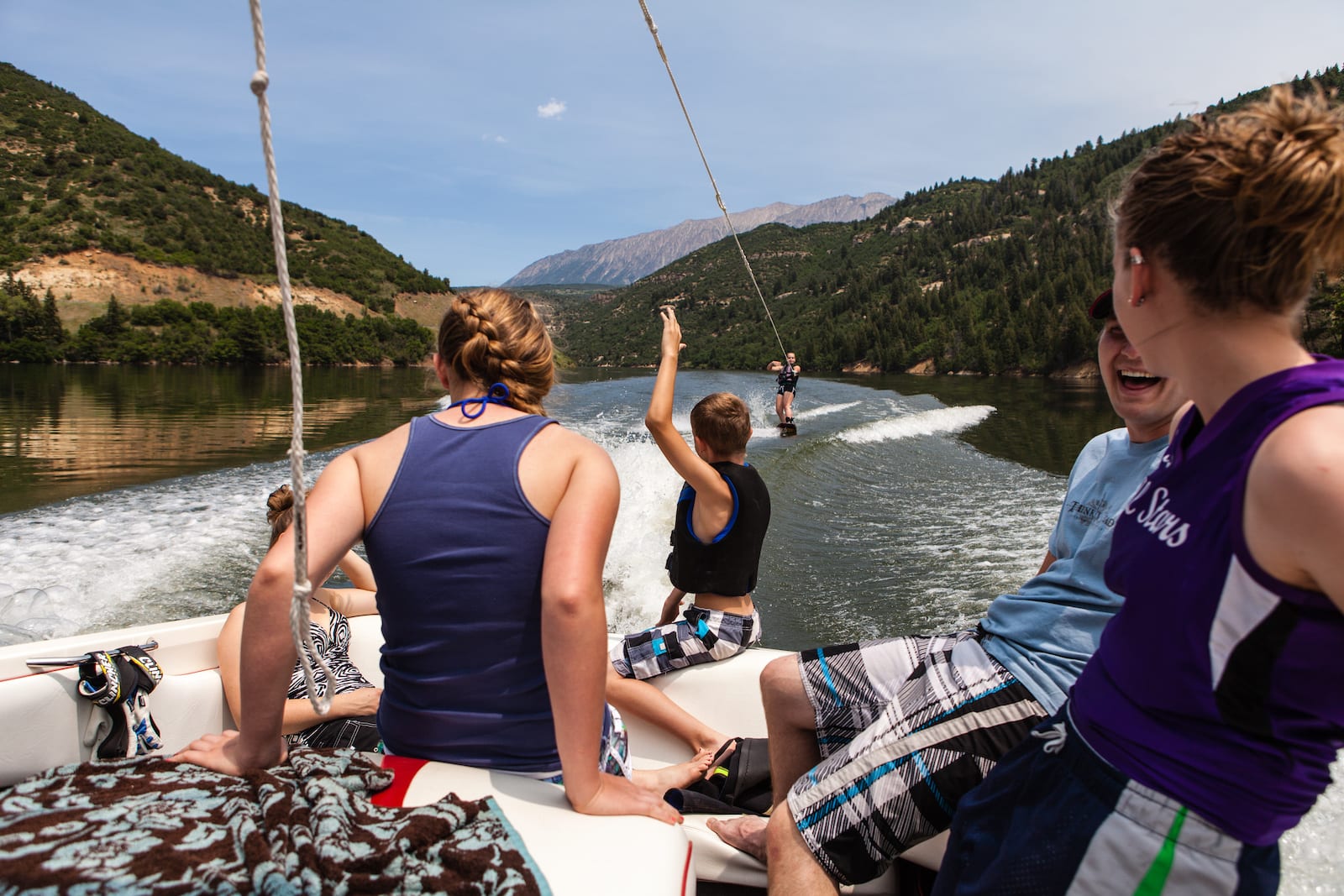 Camping –
Paonia State Park has thirteen basic campsites spread between two campgrounds.
For a unique stay, The Campground at Big B's Delicious Orchards lets you sleep right in the middle of a working farm. Eat fresh food at the cafe, pick fruit from the trees, or relax on one of the many tree swings.
North Fork Tipi Haven and Camping have various tipis to rent that are on raised decks. Bring your own bedding and experience a historic accommodation that still feels like camping.
Read about the camping near Paonia, Hotchkiss, and Crawford.
Fishing –
Muddy Creek north of town has great fishing.
The Paonia Reservoir is another terrific option for anglers and is regularly stocked with trout.
Hiking –
Located east of town is Cliff Creek trail, a moderate uncrowded hike that totals about 5 miles.
Only 40 minutes from town you'll find Black Gunnison National Park, which has a large variety of trails along the gorgeous canyon.
Read about the hiking trails near Paonia.
Accommodations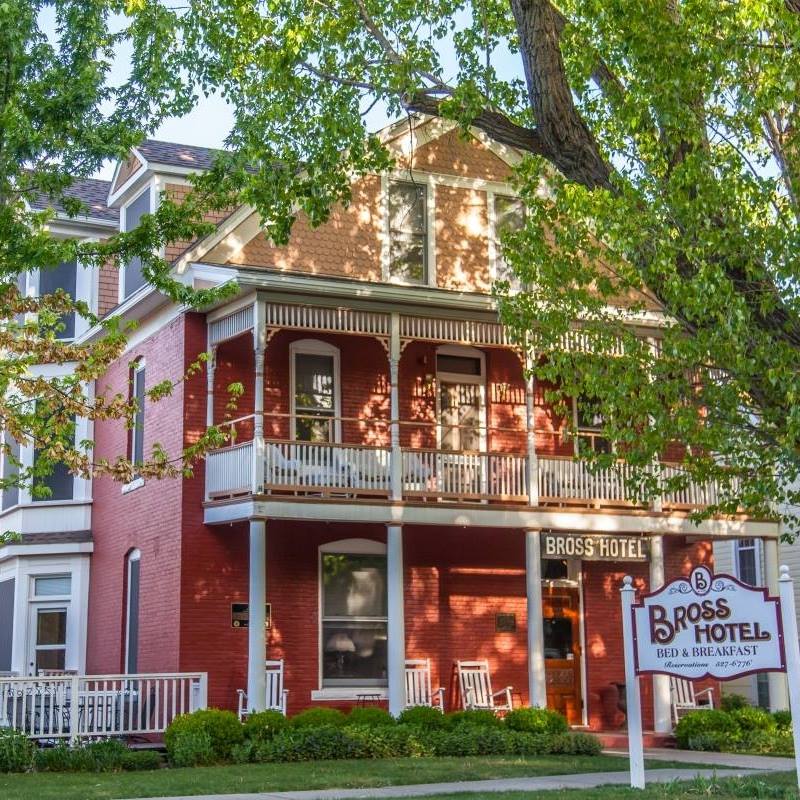 This section contains referral links. If you click through and take action, we may receive a commission, at no additional cost to you. 
Bross Hotel Bed and Breakfast – Each of the 10 rooms at this B&B has a unique theme. It also offers in-room massages and room service to make your stay even more luxurious.
Redwood Arms Motel – A multi-generational family-owned motel offering cozy, affordable accommodation with clean and spacious rooms.
Read about the best hotels in Paonia or about where to stay and eat in Paonia.
Dining
Read about the wineries near Paonia and Hotchkiss.
Special Events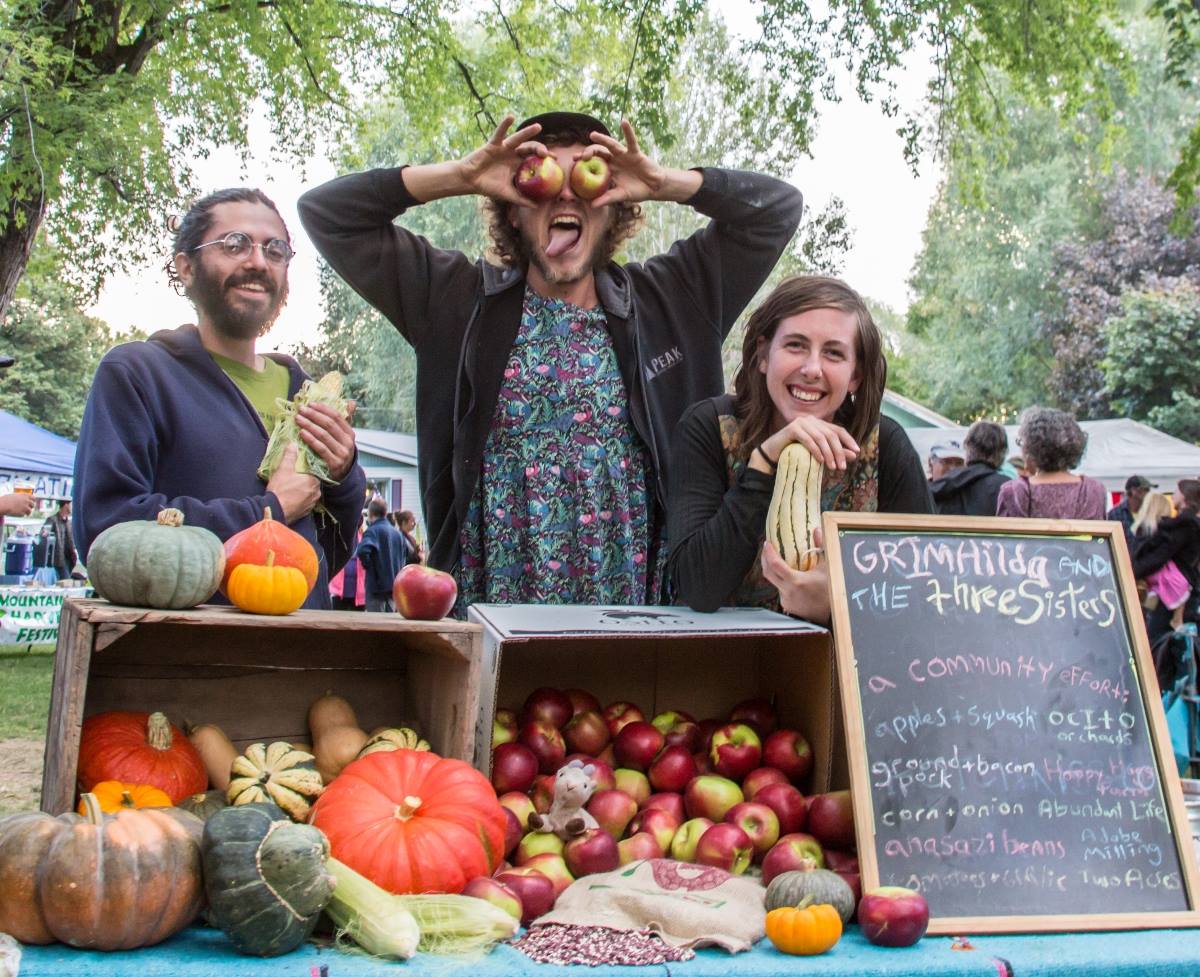 Jun – Crawford Pioneer Days – Nostalgic festival to celebrate the first days of summer in the valley. Join your neighbors for fireworks, outhouse races, and a baking contest.
Jun-Jul – Paonia Cherry Days – July 4th week festivities showcasing the town's ripe cherries. For over 70 years they've celebrated with food, concerts, a rodeo, a parade, and even a local talent show.
Aug – Farm to Fiddle – This music festival is a great combination of live entertainment, food, and outdoor adventures.
Sep – Mountain Harvest Festival – A favorite among the Western Slope community that encourages education and appreciation of locally grown agricultural products and farmers.
Activities near Paonia
Federal Lands:
Hot Springs:
Made in Colorado:
Public Parks:
Scenic Drives:
State Parks:
Towns:
Wine Tastings:
Latest in Paonia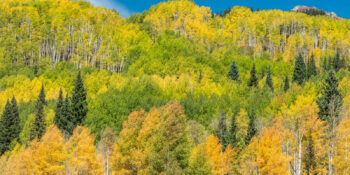 One of the most popular places to experience this golden time of year is along Kebler…
View more Paonia articles