Located close to Crested Butte, the Raggeds Wilderness was designated as a national wilderness area by the United States Congress in 1980. It now contains over 64,000 acres of land, all of which are located in Colorado.
The Raggeds Wilderness spans across the White River and Gunnison national forests and it's managed by the United States Forest Service.
National Wilderness Area in Gunnison County
This national wilderness area undoubtedly gives its name justice as one of its most notable features is the rocky slopes with sharp ridges that are prominent in the wilderness. With elevations ranging from 7,000 to 13,000 feet, the Raggeds Wilderness is a stunning area to visit for hiking trips.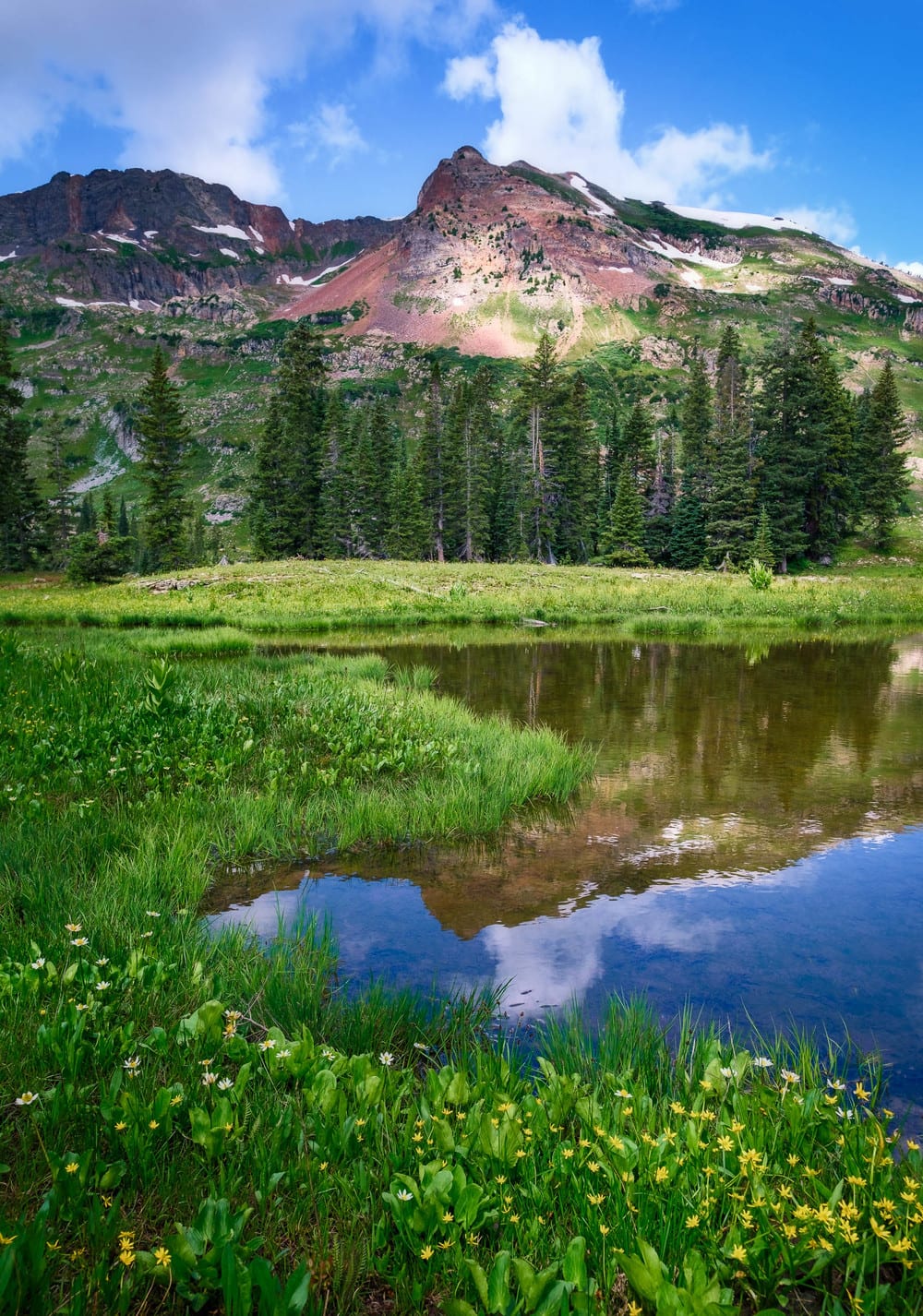 The Ragged Mountain alone rises over 12,000 feet, but it isn't even this wilderness' highest peak. Other notable peaks in the wilderness include Treasure Mountain, Mount Justice, and Chair Mountain. There are about fifty miles of trail winding through the Raggeds Wilderness. Amongst the most popular ones are the Oh-Be-Joyful Pass Trail and the Dark Canyon Trail.
Visitors will have to ford the Slate River in order to get to the Oh-Be-Joyful Pass Trail, but the scenic verdant landscape with blossoming wildflowers makes the extra effort totally worth it. The Dark Canyon Trail, on the other hand, is known for its towering rocky walls, but it has another thing of note about it.
Early in the trail, visitors can pass by Anthracite Creek, which is popular amongst anglers and fly fishers. Both trails can be accessed from the town of Crested Butte by departing north onto State Highway 135.
Details
Nearby Towns:
Phone: 970-874-6600
Season: Year-round
Established: 1980
Management: USFS
Website: fs.usda.gov…