Known locally as "CB", Crested Butte is a one-of-a-kind ski town, centrally located in the Rocky Mountains. No matter what time of year you visit, there's always plenty to do. It's located about five hours from Denver and 30 minutes north of Gunnison.
With both a historic downtown and a modern resort village, Crested Butte is not lacking in amenities. The historic main street is brimming with unique shops, restaurants, and lodging, while the mountain village has recreation at your fingertips. There is a wide range of accommodations available, from excellently cozy B&Bs to high-end ski condos.
Laidback yet incredibly charming, Crested Butte is an all-ages town that can always seem to conjure up something to do. It's located at an elevation of 8,909 feet in Gunnison County. It's known as "the last great Colorado ski town" and the "wildflower capital of Colorado". In 2020 it had a population of 1,335.
History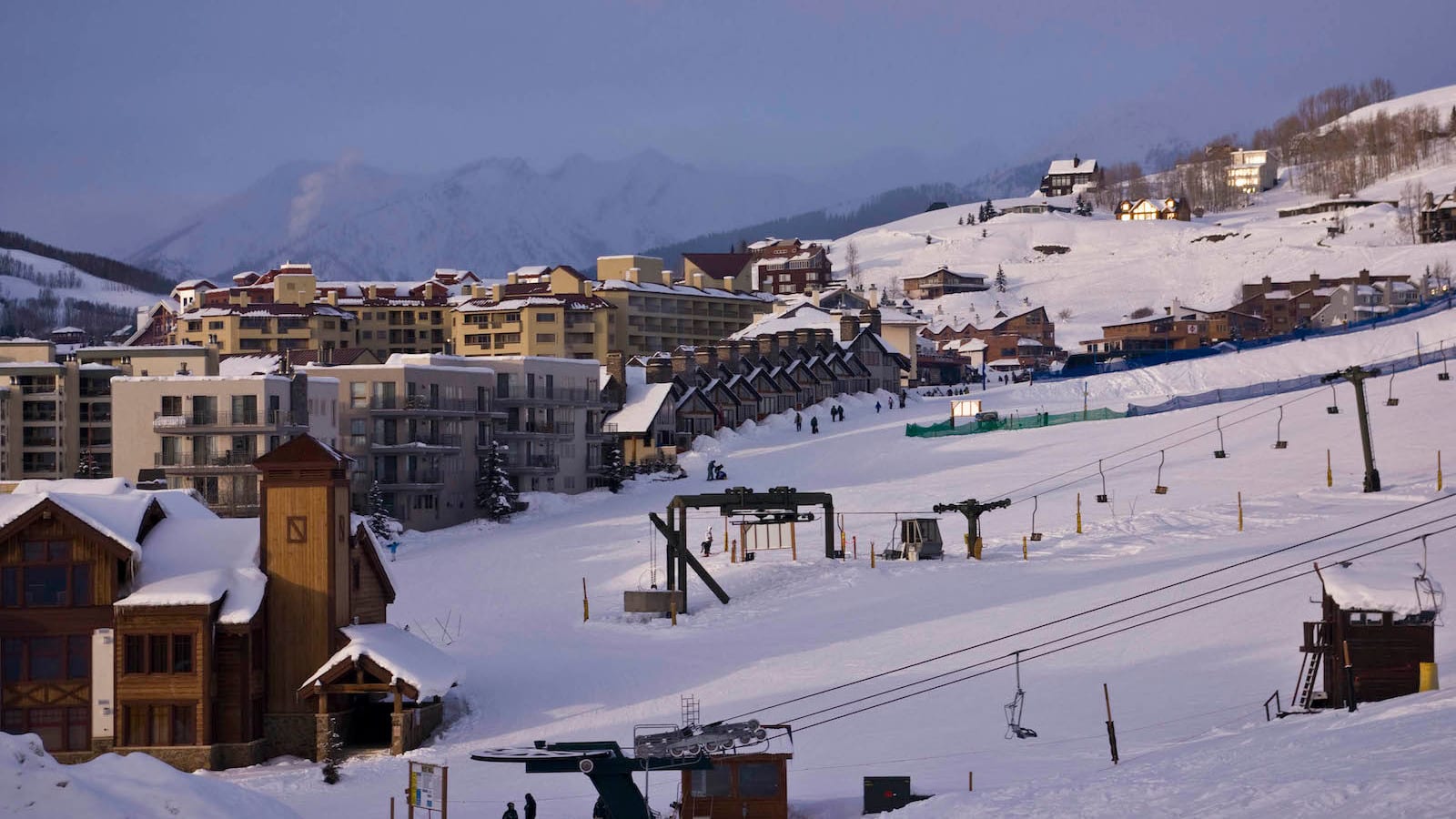 Originally inhabited by the Ute people, in more recent history Crested Butte has been populated since as early as 1860. A few miners called the area home, but it wasn't until the late 1870s that Howard F. Smith officially laid out the town. Crested Butte started as a supply and smelting town for the nearby miners before the discovery of plentiful coal deposits in the area.
In July of 1880, Crested Butte was incorporated with a population of 400, however, there were upwards of 1,000 miners living in the surrounding area. Smith was the mayor, and he successfully persuaded the Denver and Rio Grande Railroad to build a track out to town. This helped the coal mining economic sector grow immensely.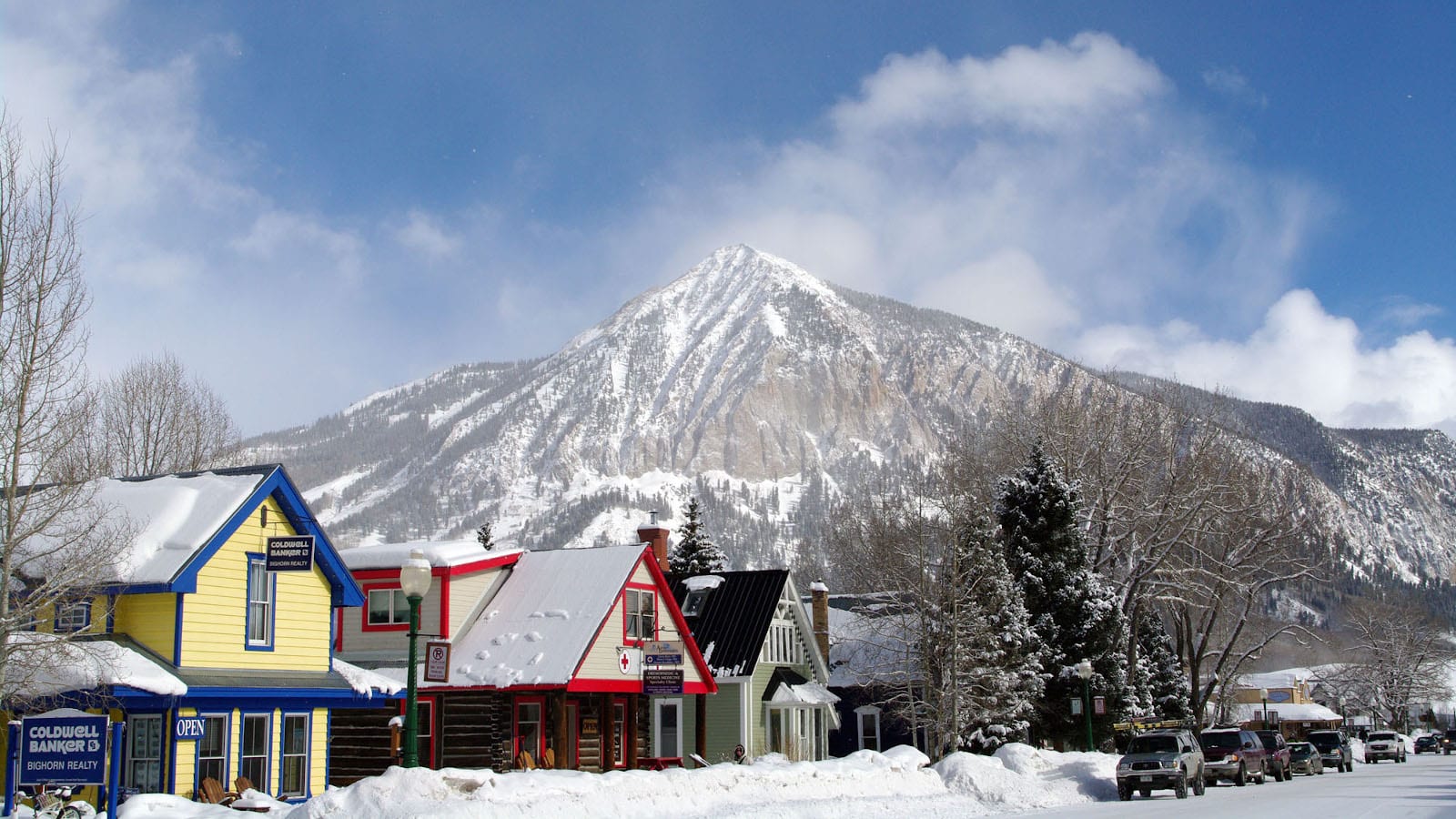 The town grew into a bustling hub over the next few years, with the construction of many shops, restaurants, and hotels. A large community of Slavic immigrant miners came to live in Crested Butte. Prosperity continued even when the silver panic hit in the 1890s because the coal in town was ideal for use in nearby steel mills.
Fast forward to the mid-1900s, and the coal industry was quickly losing steam. Workers were going on strike over unfair wages, railroads were converting to diesel, and gas was becoming a more popular fuel source. The population in town dwindled until the 1960s when business partners purchased land that was later turned into the first ski resort in Colorado with a functioning gondola.
Main Attractions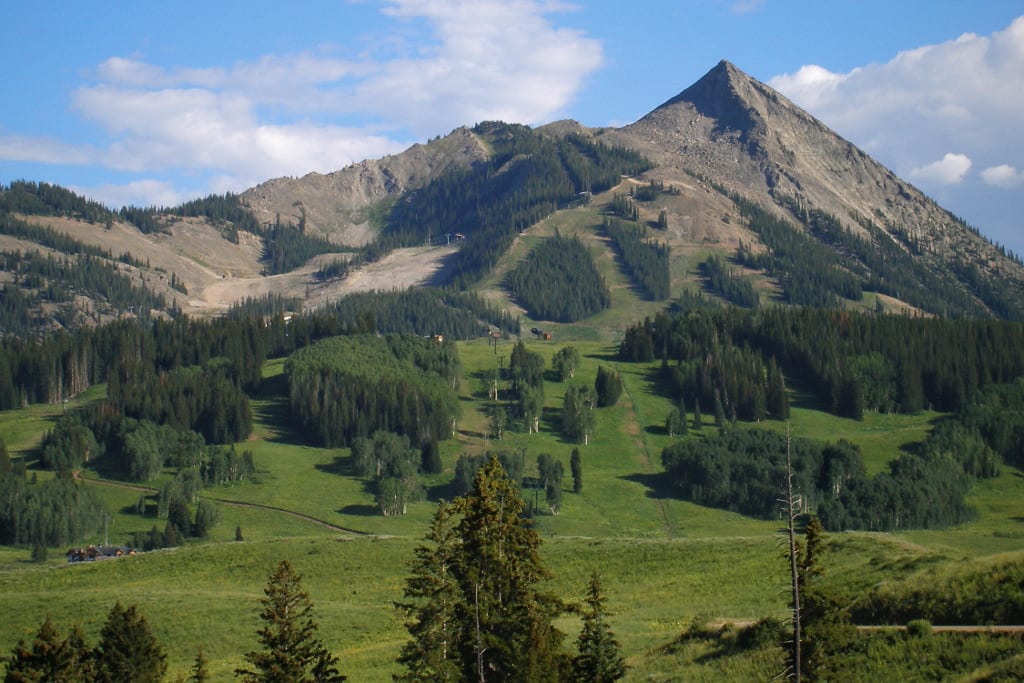 Crested Butte Mountain Resort – A diverse ski area with lots to offer for every type of skier and rider. There are more than 1,600 acres to enjoy, including plenty of expert terrains. The resort boasts ample snowfall too, allowing you to make the most of your winter holiday. Plus fewer crowds than in the busier Summit County resorts.
Crested Butte Adventure Park – Year-round the CB Adventure Park offers a myriad of fun activities at the base of the resort. Winter features snow tubing and even a covered mini-golf course. Reach up to thirty feet in the air on the bungee trampoline. The rock climbing wall towers at 28 feet with 6 routes and an auto-belay.
Read about the top things to do in Crested Butte.
Recreation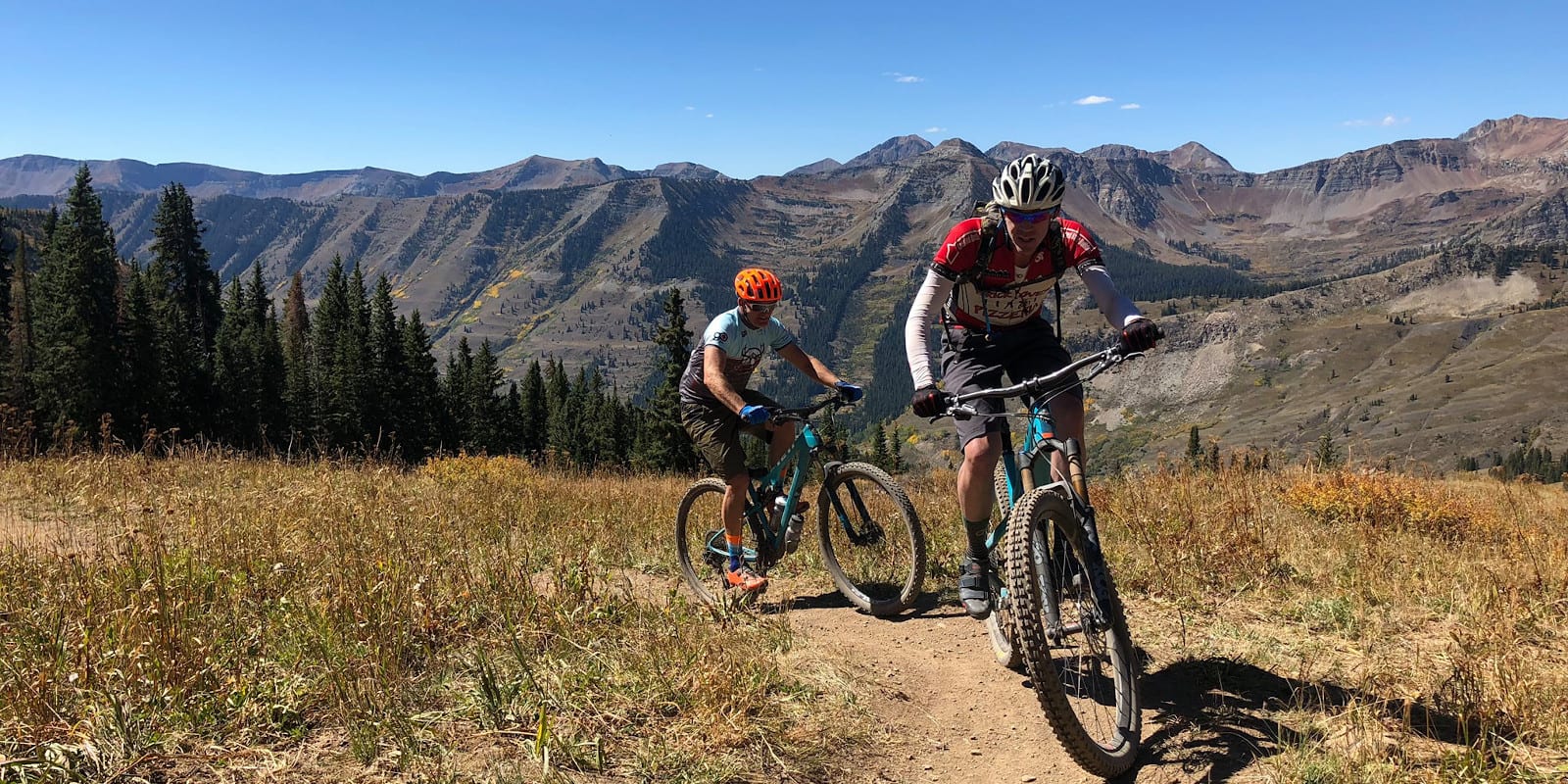 During winter, the town is perfect for those looking to escape and still enjoy world-class skiing. The resort has a fun mix of terrain spread over 1,167 acres. Snowmobiling, dog sledding, ice fishing, and cross-country skiing are all close to town.
Summer brings mountain biking, fishing, rafting, hiking, and camping. Kebler Pass/CO-12 is open seasonally and connects CB to Paonia State Park, and is also a quicker way to Aspen (about three hours).
Camping –
Lake Irwin Campground offers fishing and hiking nearby. Take Whiterock Ave, which becomes Kebler Pass Rd (CO-12) west for 6.5 miles. Turn right (north) on Forest Rd 826 and go just over 2 miles.
The small Gothic Campground is located 10 miles north of town on Gothic Road (FR-317). It's 1 mile past the ghost town. There is also some free dispersed camping on this road.
Oh Be Joyful is an affordable campground located a few miles northwest of town on Slate River Rd. It makes a good base between downtown and Mount Crested Butte. Right before Oh Be Joyful, you'll pass the small River Flats Campground for walk-in tents only.
Read about the camping near Crested Butte and Kebler Pass.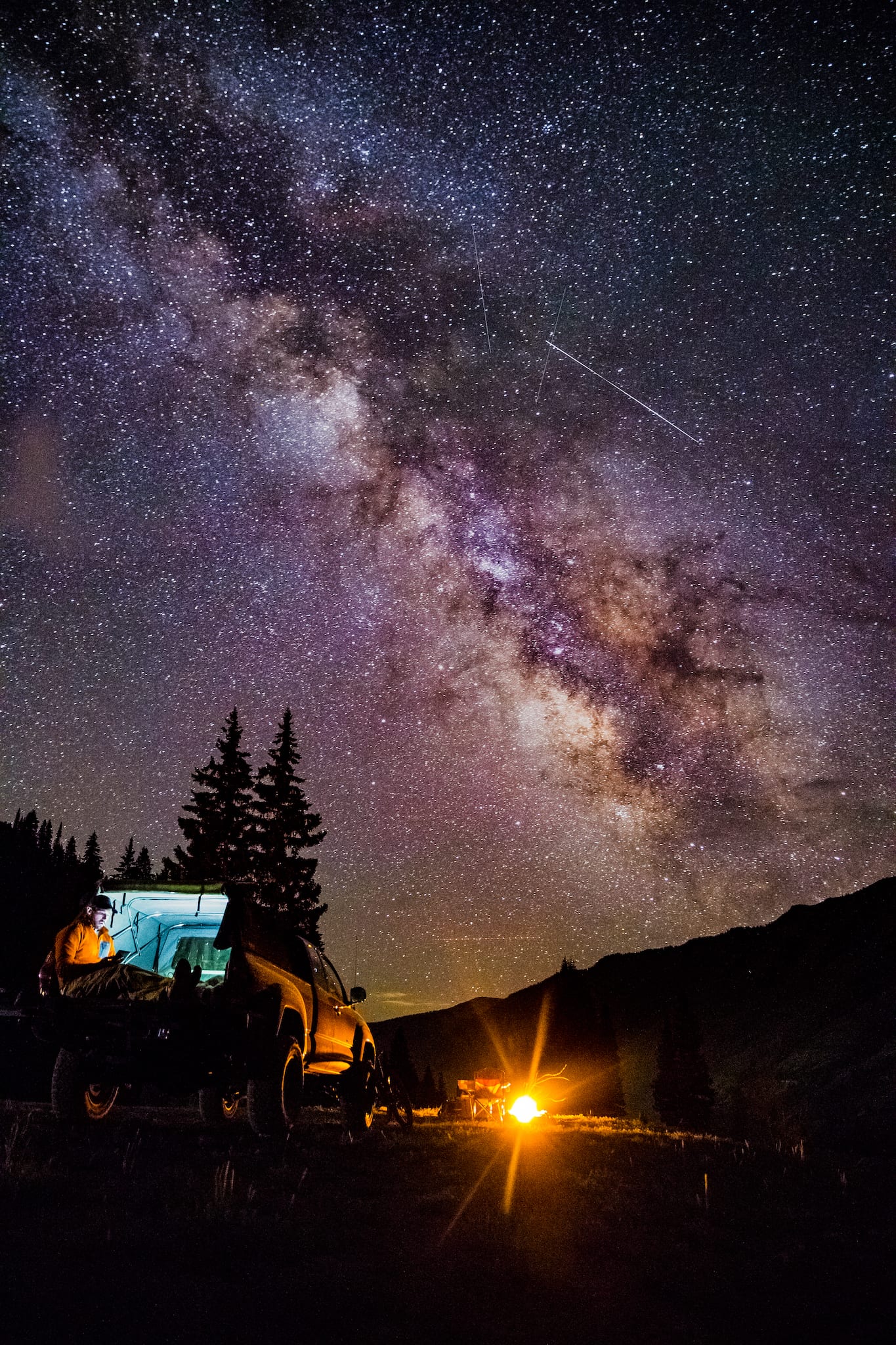 Fishing –
Slate River is known for trout. Take Gothic Rd north for 1 mile and turn left on Slave River Rd. Continue for about 4 miles until you reach the public access point.
Emerald Lake is located 12 miles north of town, about a 45-minute drive. Take Gothic Road for 12 miles north to the lake.
East River flows from its headwaters in Emerald Lake, south to Almont. It follows along CO-135 for the last 11 miles for Almont. It also follows along Gothic Road for several mines before Emerald Lake.
Read about the lakes and rivers to fish near Crested Butte.
Hiking –
If you're looking for spectacular panoramic views of the area, Mt. Crested Butte is a great option. You can either hike it from the top of the Silver Queen Lift for a short and sweet 2-mile hike to the summit or start at the bottom for a longer 9.9-mile roundtrip trek.
Devil's Punchbowl can provide a little bit of adrenaline if jumping 20 feet into frigid water sounds like a good time. The hike is only about a mile long, but the drive there is quite bumpy and requires a 4WD vehicle.
Read about the hiking trails near Crested Butte.
Accommodations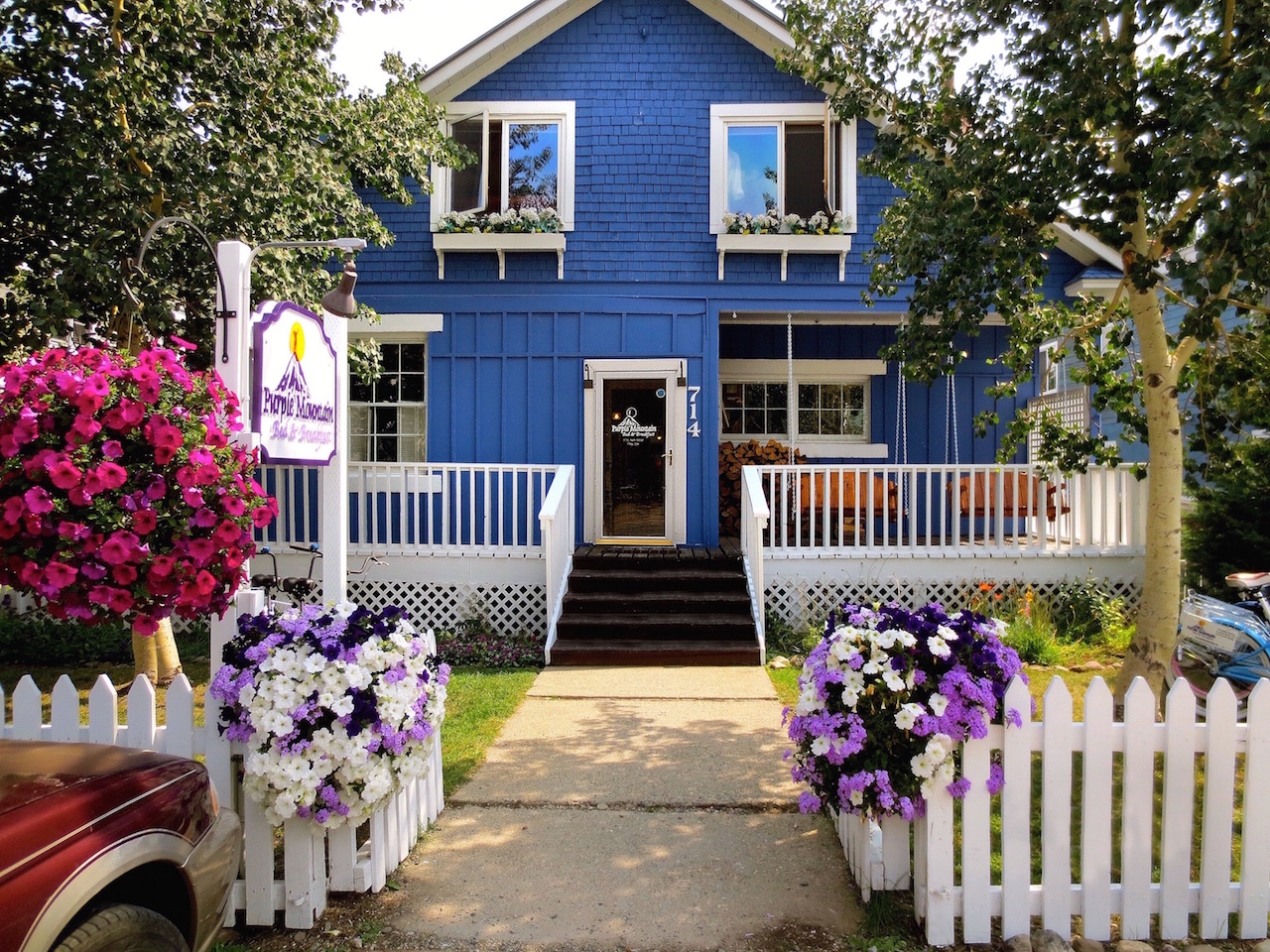 This section contains referral links. If you click through and take action, we may receive a commission, at no additional cost to you. 
Purple Mountain Bed & Breakfast – The oldest B&B in town (and the most highly rated), this spot lives up to every expectation you'll have for a cozy alpine B&B. They have a boutique wellness spa on the property, storage for whatever adventure gear you have, and beer tastings in the afternoon to round out your day.
Scarp Ridge Lodge – This luxurious house embodies both Old Western vibes as well as the essence of European alpine chateaus. There is an indoor saltwater pool, and an on-site gourmet chef to prepare your meals, and the rooms are spacious.
Elk Mountain Lodge – Only two blocks from the main street of town, Elk Mountain offers 19 unique rooms to accommodate any type of traveler. They have an in-house masseuse to unwind after a long day on the slopes, complimentary breakfast, and rumor has it one of the rooms is even haunted if you're up for a spooky stay.
Vaquera House – Modern, upscale boutique hotel with multiple room offerings. Choose from a one-studio king with a balcony, two penthouse suites, four studio kings, and four loft kings. All stays come with a chef-prepared breakfast each morning, as well as afternoon snacks and drinks.
Read about the best hotels in Crested Butte.
Read about the top bed and breakfasts in Crested Butte.
Dining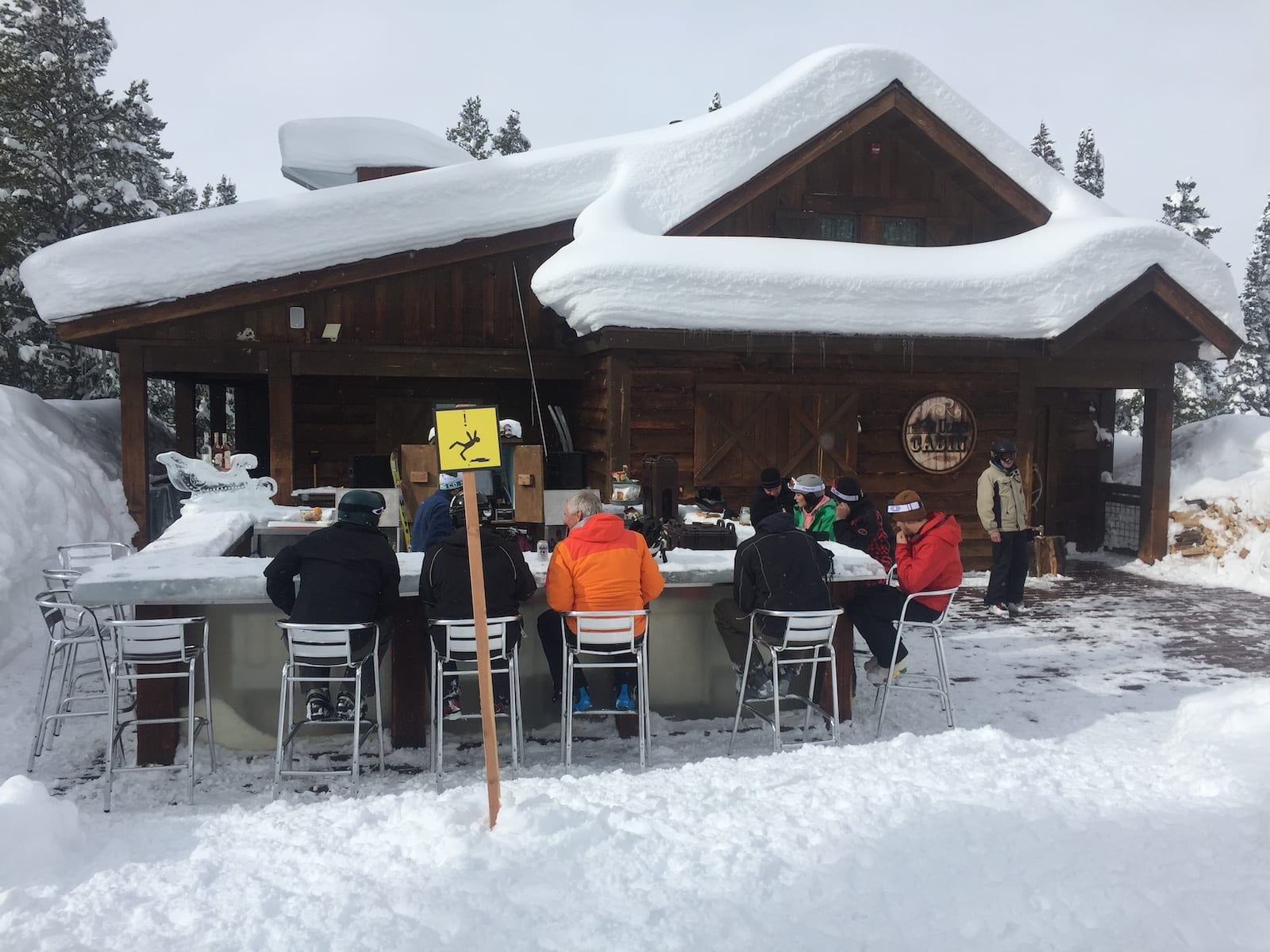 Kochevar's Saloon – A historic restaurant and gaming hall established in 1886 by Jacob Kochevar.
Sunflower – A cozy farm-to-table dining experience with a friendly atmosphere and delicious dishes.
Teocalli Tamale – Fresh burrito bar with good prices and quick food.
The Secret Stash – A pizza and coffee house set up as a lounge with odd seating and decorations from the owner's world travels. There's almost always a dinner wait during peak seasons. It's much quieter during lunch.
The Wooden Nickel – A historic, community-loved establishment that serves delicious cocktails as well as mouthwatering steaks and seafood dishes. Closing once business dies down at night, this decades-old bar is easily recognizable for its bright purple exterior.
Read about the best bars in Crested Butte.
Read about the one winery near Gunnison and Crested Butte.
Special Events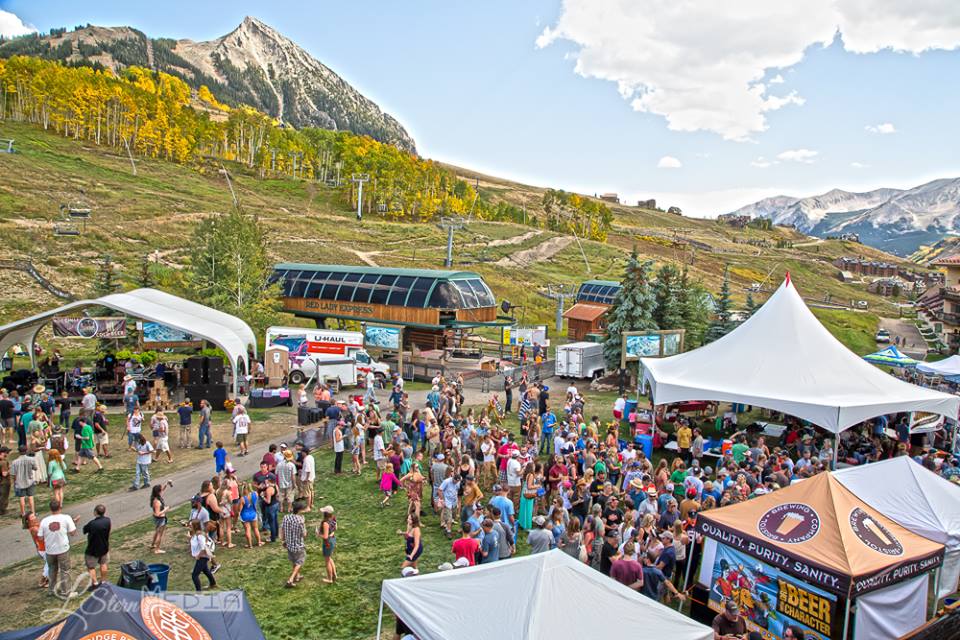 May – Mountain Words Literary Festival – 3 days filled with seminars, guest speakers, and workshops for all types of writers.
May-Oct – Crested Butte Farmer's Market – Wander down Main Street and choose from a variety of local produce, crafts, and other vendors each Sunday.
Jul – Crested Butte Wildflower Festival – Week of wildflower festivities in mid-July including over eighty guided hikes, alpine yoga classes, 4×4 tours, garden tours, photography, art & cooking classes, medicinal classes about using botanical ingredients, planting wildflowers at home, birding, and butterflies.
Jul – Crested Butte Food and Wine Festival – Attend a culinary seminar, taste highly rated wines, and enjoy curated meals all in one place at this 3-day summer festival.
Jul-Sep – Crested Butte Music Festival – Each week brings new performances in varying locations around town. These events are popular within the community, so be sure to snag your tickets early.
Aug – Crested Butte Arts Festival – One of the country's 50 top arts festivals takes place over three days in early August.
Sep – Crested Butte Chili and Beer Festival – Your ticket to this much anticipated annual festival includes unlimited tastings of over 20 types of homemade chili and beers.
Sep – Crested Butte Film Festival – 4 days filled with inspiring international films, seminars, and more.
Read about the top events in Crested Butte.
Activities near Crested Butte
Amusement:
Biking:
Cross Country Skiing:
Federal Lands:
Ghost Towns:
Hot Springs:
Ice Skating:
Made in Colorado:
Museums:
Scenic Drives:
Ski Areas:
Sleigh Rides: 
Towns:
Transportation:
Whitewater Rafting:
Latest in Crested Butte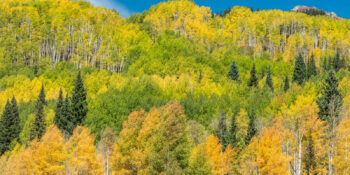 One of the most popular places to experience this golden time of year is along Kebler…