Known locally as "CB", Crested Butte is a one-of-a-kind ski town, centrally located in the Rocky Mountains. No matter what time of year you visit, there's always plenty to do. It's located about five hours from Denver and 30 minutes north of Gunnison.
With both a historic downtown and modern resort town, Crested Butte is not lacking in amenities. The historic main street is brimming with unique shops, restaurants, and lodging, while the mountain village has recreation at your fingertips. There is a wide range of accommodations available, from excellently cozy b&bs to high-end ski condos.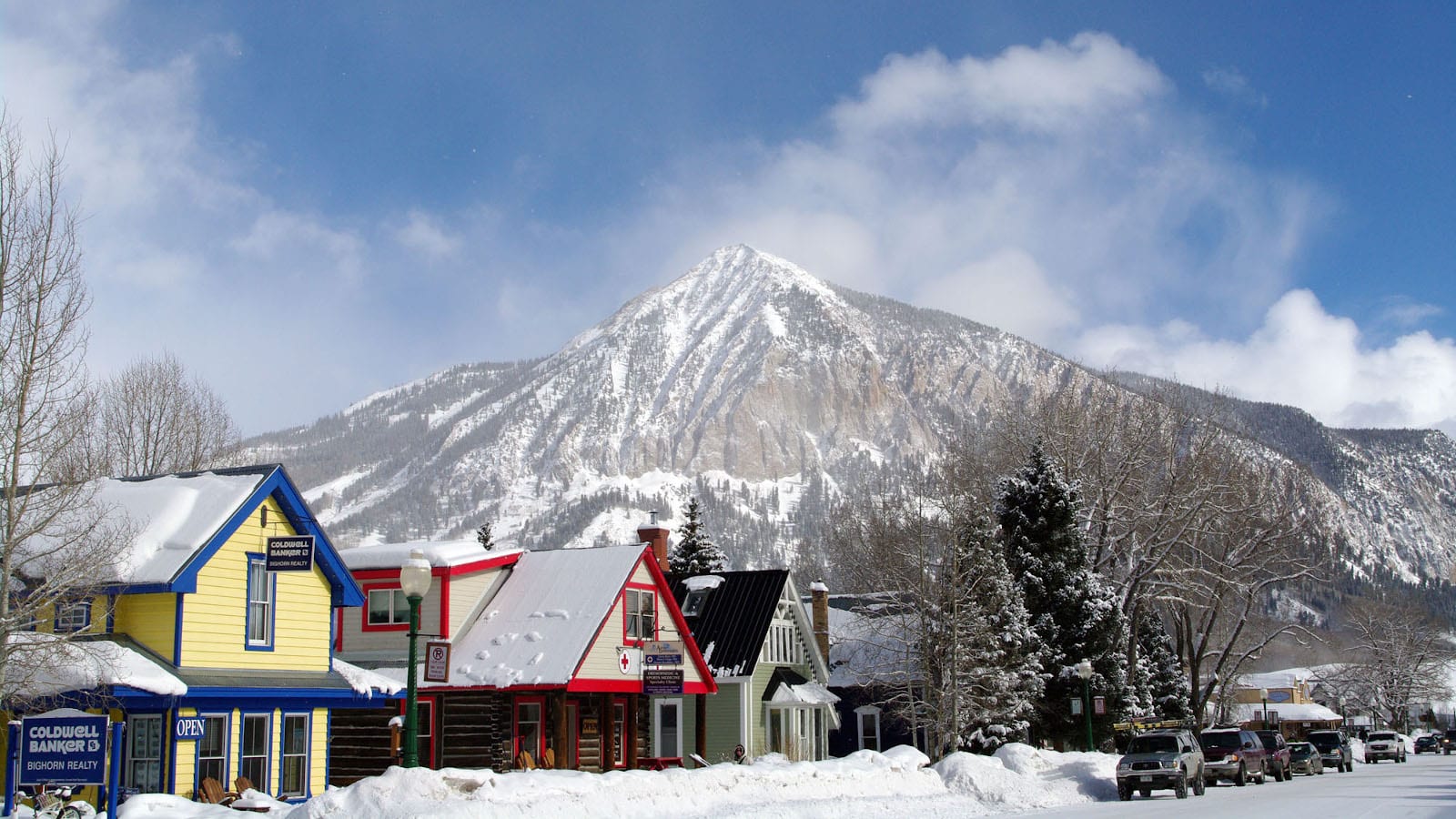 Laidback yet incredibly charming, Crested Butte is an all-ages town that can always seem to conjure up something to do. It's located at an elevation of 8,909 feet in Gunnison County. It's known as "the last great Colorado ski town" and the "wildflower capital of Colorado". In 2010 it had a population of 1,487.
Main Attractions
Crested Butte Mountain Resort – Diverse ski area with lots to offer every type of skier and rider. There are more than 1600 acres to enjoy, including plenty of expert terrains. The resort boasts ample snowfall too, allowing you to make the most of your winter holiday. Plus fewer crowds than the busy Summit County resorts.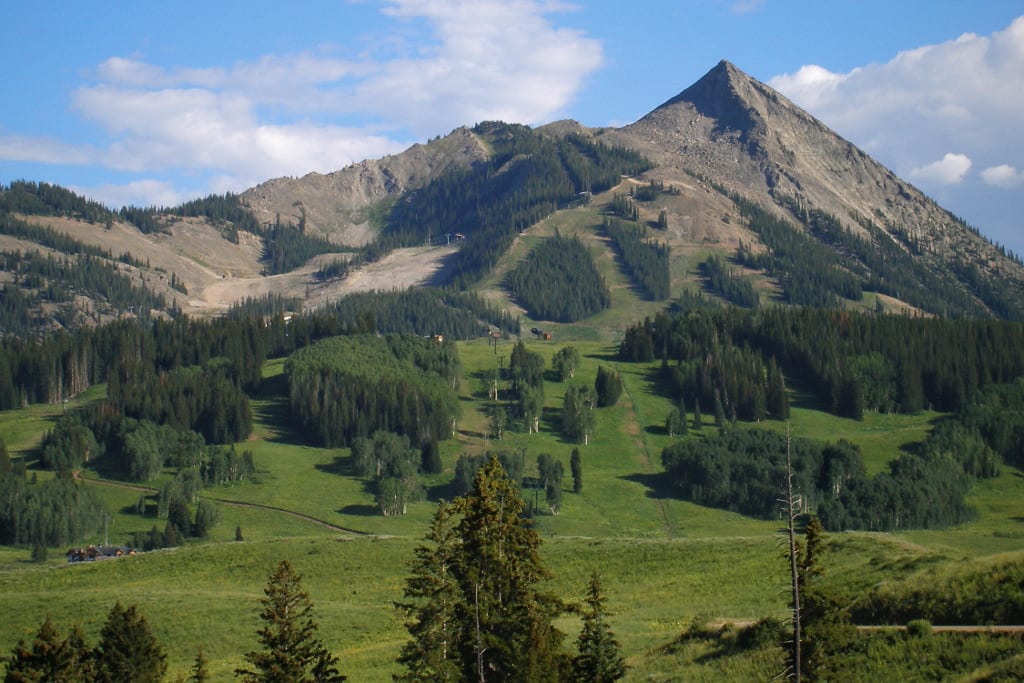 Crested Butte Adventure Park – Year-round the CB Adventure Park offers a myriad of fun activities at the base of the resort. Winter features snow tubing and even a covered mini-golf course. Reach up to thirty feet in the air on the bungee trampoline. The rock climbing wall reaches 28 feet with 6 routes and an auto-belay.
Read about the top things to do in Crested Butte.
Recreation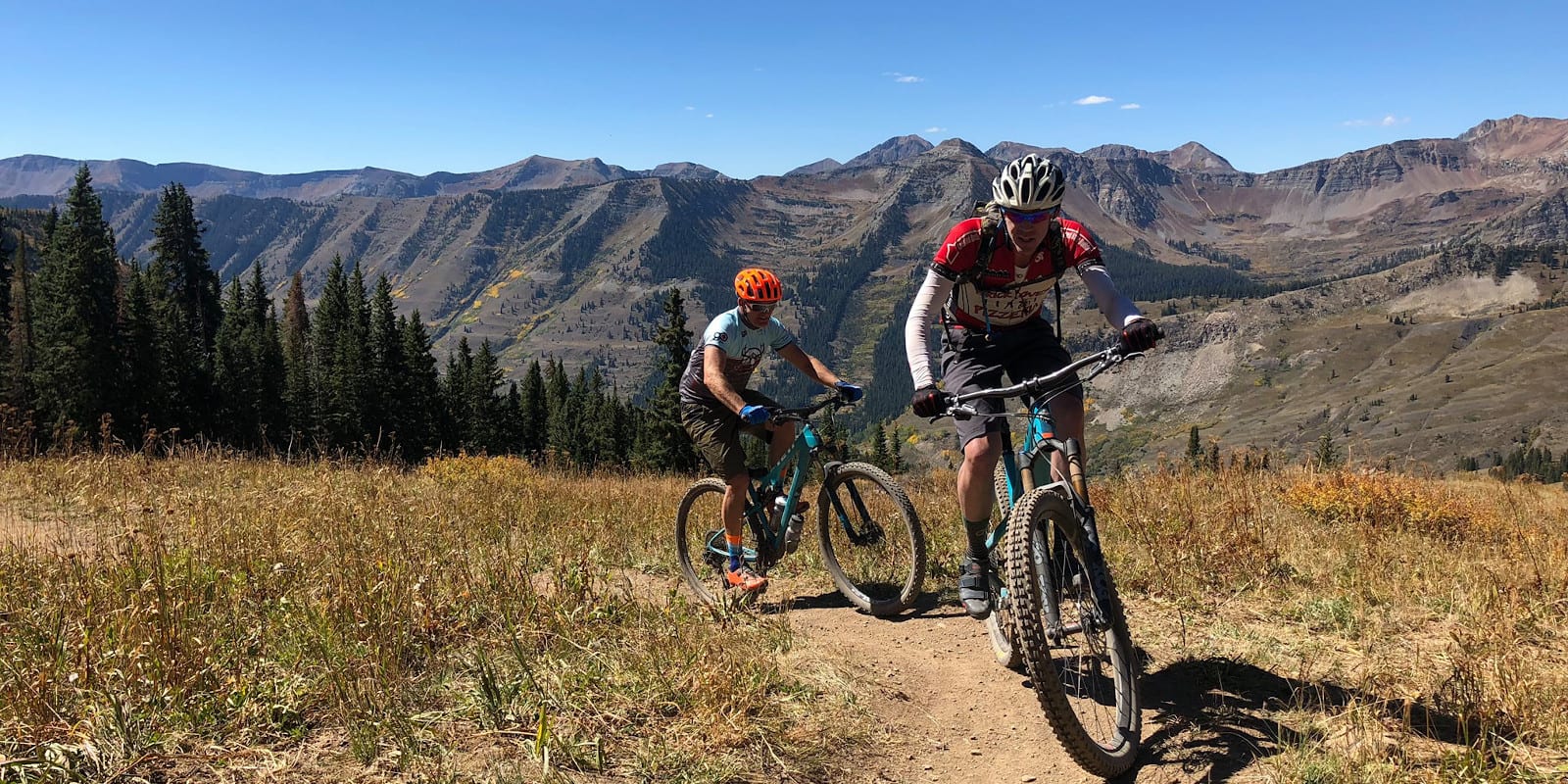 During winter, the town is perfect for those looking to escape and still enjoy world-class skiing. The resort has a fun mix of terrain spread over 1,167 acres. Snowmobiling, dog sledding, ice fishing, and cross country skiing are all close to town.
Summer brings mountain biking, fishing, rafting, hiking, and camping. Kebler Pass/Co Rd 12 is open seasonally and connects CB to Panoia State Park, and is also a quicker way to Aspen (about three hours).
Camping:
Lake Irwin campground offers fishing and hiking nearby. Take Whiterock Ave, which becomes Kebler Pass Rd (Co Rd 12) west for 6.5 miles. Turn right (north) on Forest Rd 826 and go just over 2 miles.
The small Gothic campground is located 10 miles north of town on Gothic Road (FR 317). It's 1 mile past the ghost town. There is also some free dispersed camping on this road.
Oh Be Joyful is an affordable campground located a few miles northwest of town on Slate River Rd. It makes a good base between downtown and Mount Crested Butte. River Flats Campground for walk-in tents only, located before Oh Be Joyful.
Read about the camping near Crested Butte and Kebler Pass.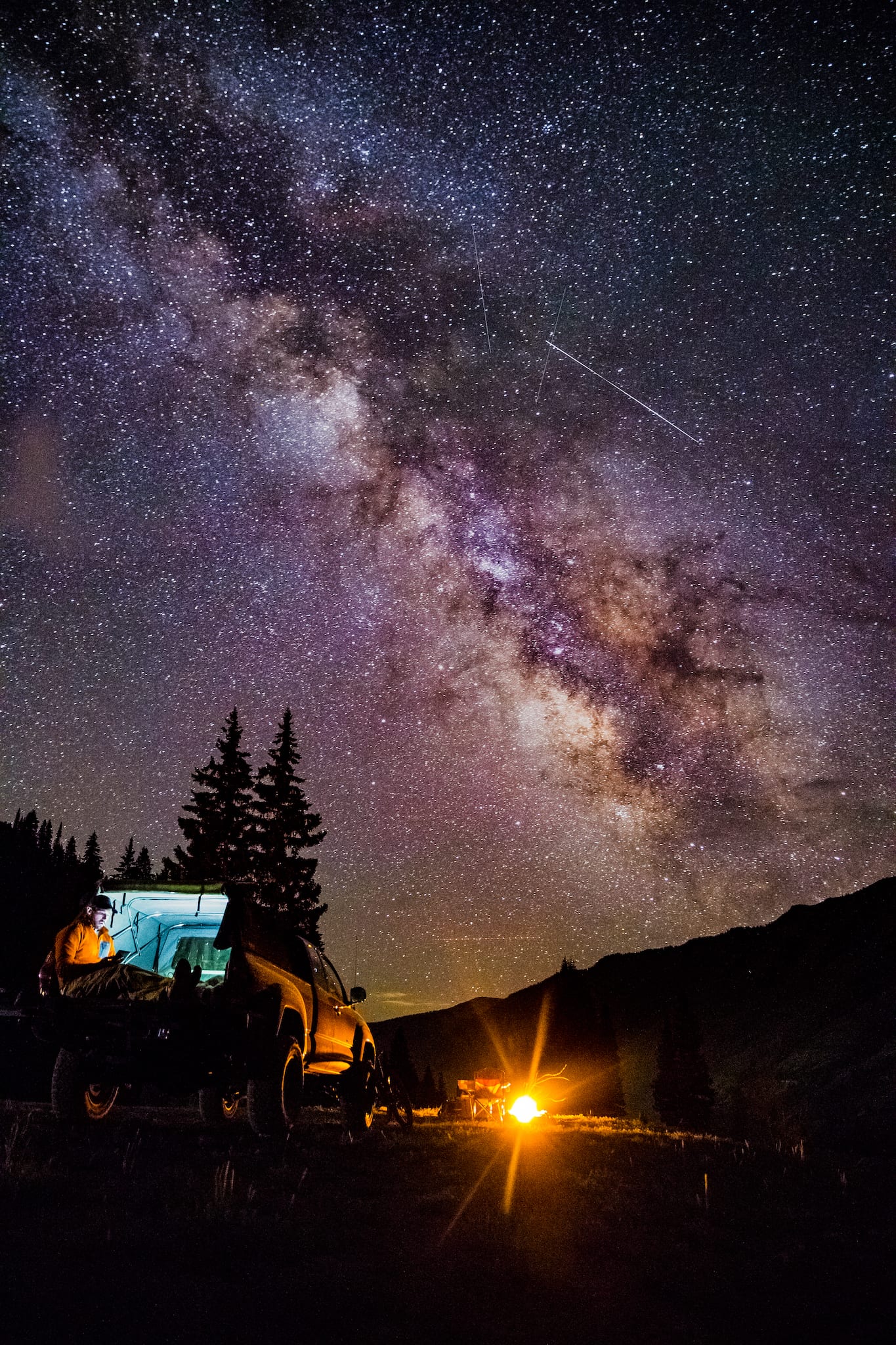 Fishing:
Slate River is known for trout. Take Gothic Rd north for 1 mile and turn left on Slave River Rd. Continue for about 4 miles until you reach public access.
Emerald Lake is located 12 miles north of town, (but about a 45-minute drive). Take Gothic Road for 12 miles north to the lake.
East River flows from its headwaters in Emerald Lake, south to Almont. It follows along CO-135 for the last 11 miles for Almont. It also follows along Gothic Road for several mines before Emerald Lake.
Read about the lakes and rivers to fish near Crested Butte.
Hiking:
Accommodations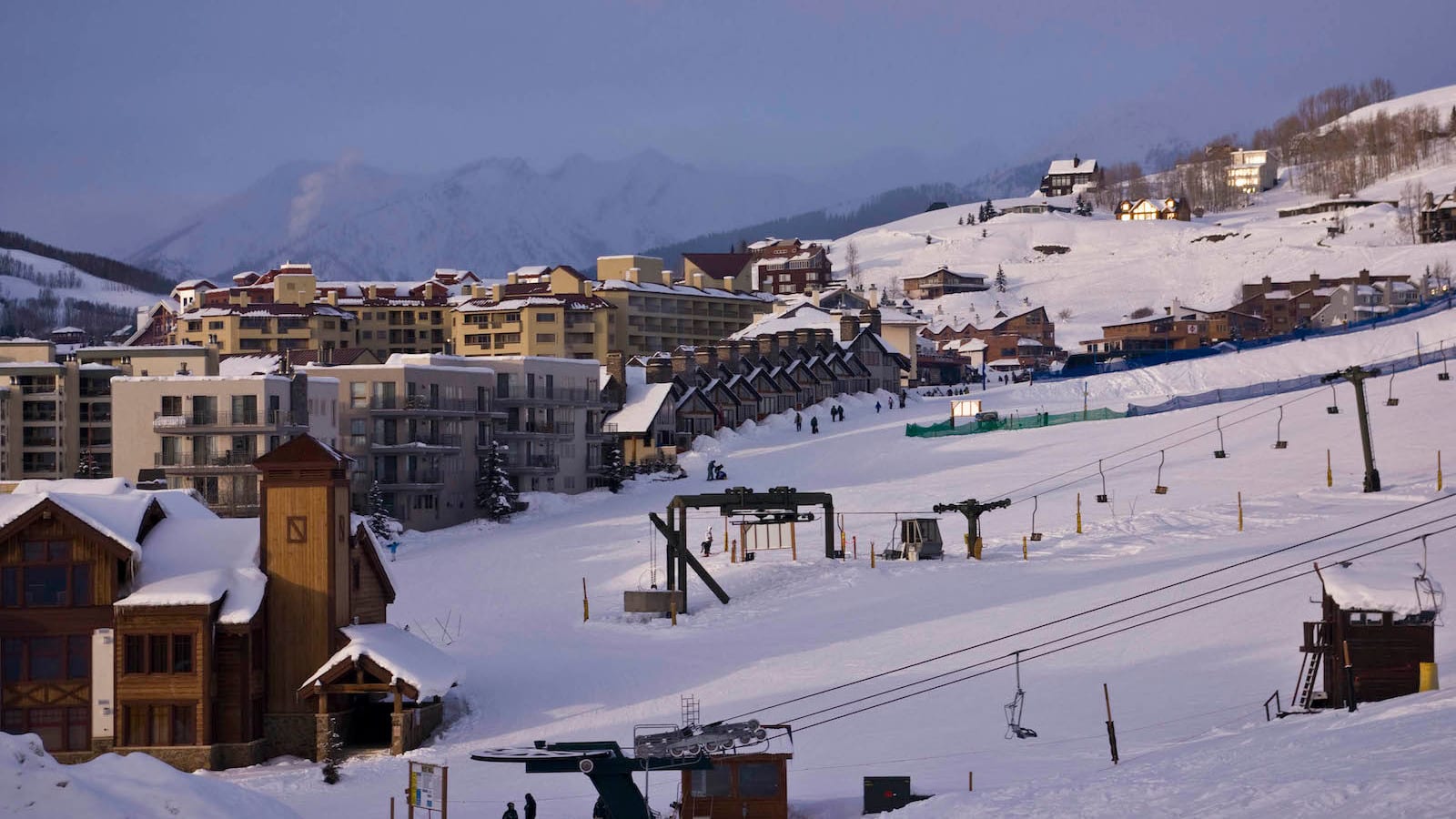 Hotels and lodging:
Dining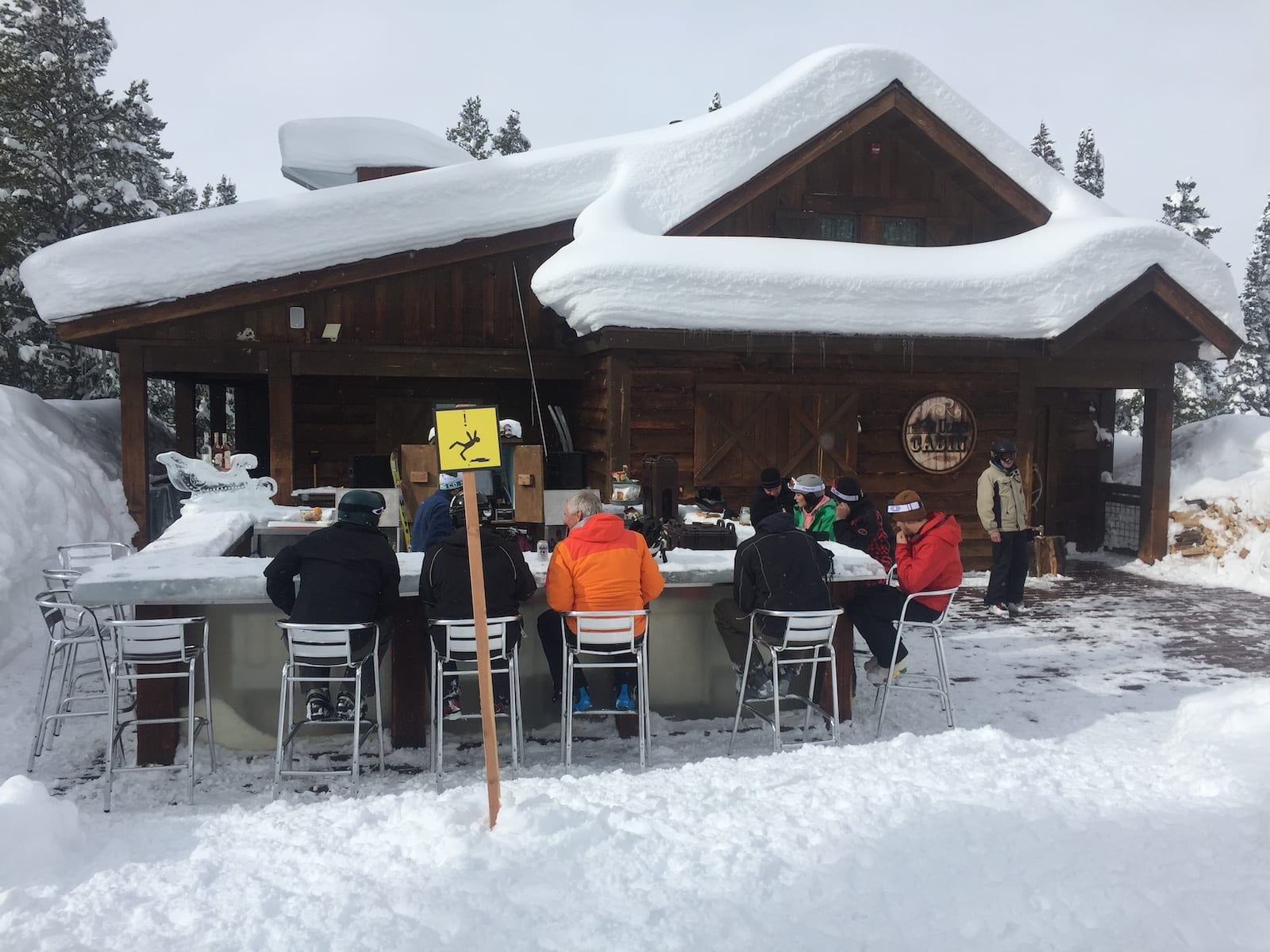 The Secret Stash is a pizza and coffee house set up as a lounge with odd seating and decorations from the owner's world travels. There's almost always a dinner wait during peak seasons. It's much quieter during lunch. Another option is Teocalli Tamale, a fresh burrito bar with good prices and quick food.
Bars and restaurants:
Special Events
Jul – Crested Butte Wildflower Festival – Week of wildflower festivities in mid-July including over eighty hikes, alpine yoga classes, 4×4 tours, garden tours, photography, art & cooking classes, medicinal classes using botanical ingredients, planting wildflowers at home, birding, and butterflies.
Aug – Crested Butte Arts Festival – One of the country's 50 top arts festivals takes place over three days in early August.
Read about the top events in Crested Butte.
Activities near Crested Butte
Amusement:
Biking:
Cross Country Skiing:
Federal Lands:
Ghost Towns:
Ice Skating:
Made in Colorado:
Museums:
Scenic Drives:
Ski Areas:
Sleigh Rides: 
Towns:
Transportation:
Whitewater Rafting:
Latest in Crested Butte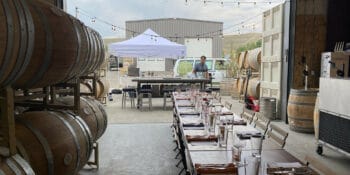 While there may not be many wineries near Gunnison or Crested Butte, Buckel Family Wine is…