The Gunnison Valley RTA is a free bus service that makes a round in Gunnison on its way to Crested Butte and Mt. Crested Butte to the north via Highway 135. The bus will never leave the stops ahead of time; however, inclement weather may cause a delay.
This company operates five daily round trips during the winter and one daily round trip during the summer. There are two points in the northern Gunnison Valley where the route meets up with the Mt. Express bus network.
Free Bus Route for Gunnison County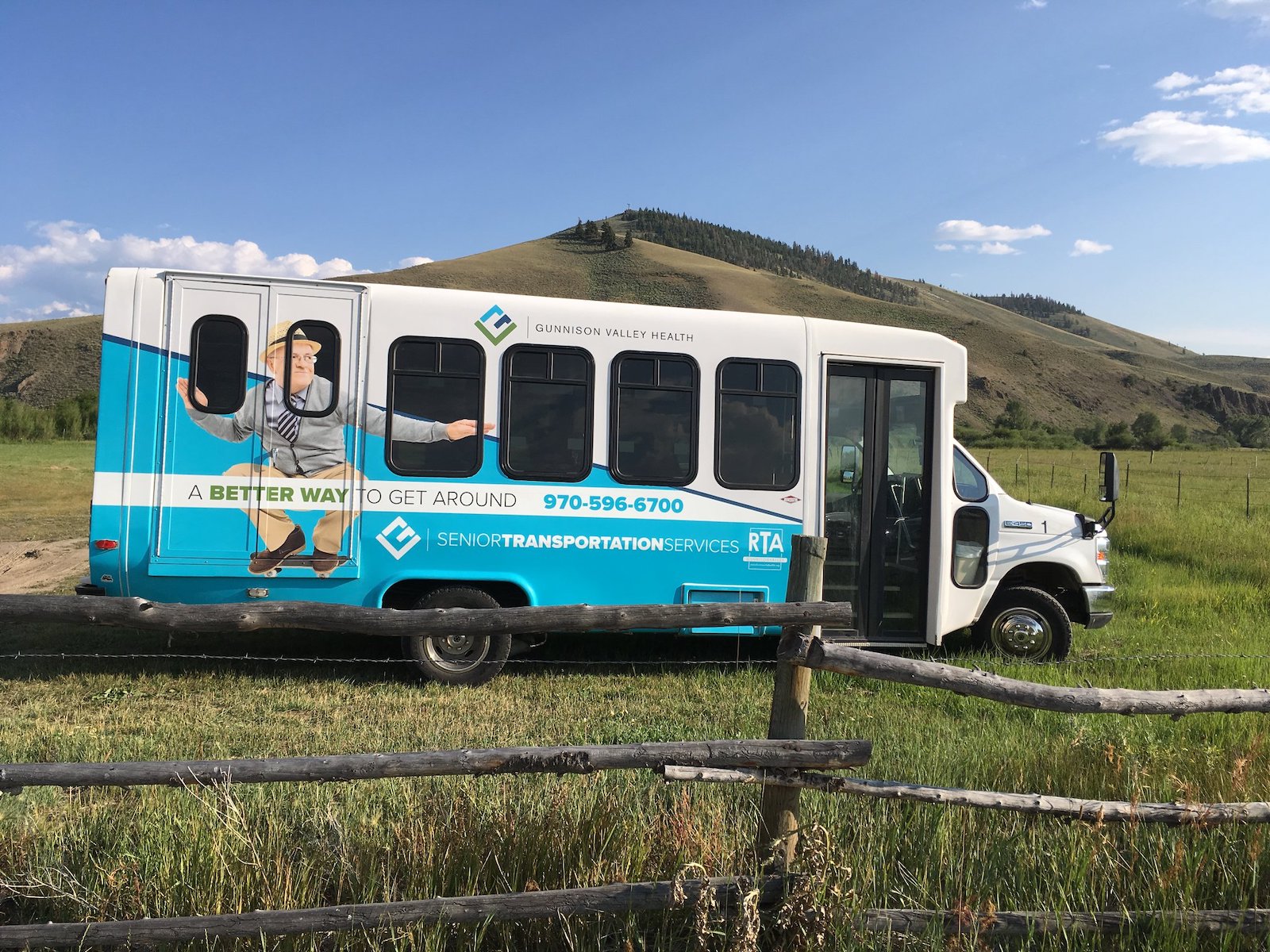 The route runs as a loop beginning around downtown Gunnison. It goes north to the town of Crested Butte and then finishes up at the Crested Butte Mountain Resort. It makes regularly scheduled stops along the way, as well as some "flag stops", so be there to hail the bus and it'll pull over for you. One of these flag stops is in the town of Almont.
The RTA Free Bus does not go to the Gunnison-Crested Butte Regional Airport, and passengers can only bring as much luggage as they can carry on their own. The only exception to the rule that you can't bring bags on RTA buses is ski and snowboard gear, which is permitted.
You can track the bus's whereabouts using their Transit app, which is updated every minute. With the Transit app, you can plan your route, get real-time information, and stay up to date.
Details
Address: P.O. Box 39, Crested Butte, CO 81224
Passes by:
Phone: 970-275-0111
Season: Year-round
Website: gunnisonvalleyrta.org