Tincup, also spelled with a space Tin Cup, is a semi-ghost and unincorporated community tucked away on the Continental Divide. It's accessible by a high-elevation OHV pass from Chalk Creek Canyon by Nathrop, or you can wind your way there from the west side of the Divide in Gunnison County.
There are a handful of year-round locals, along with some summer-only residents. The only businesses in this Gunnison County town are a seasonal general store, the Tin Cup Store, and a small cafe.
They cater to the summer recreational crowd, with basic supplies for camping, fishing, food, and drinks. There are many historic buildings in the community, all privately owned, some still in use. The town lies at an elevation of 10,157 feet.
History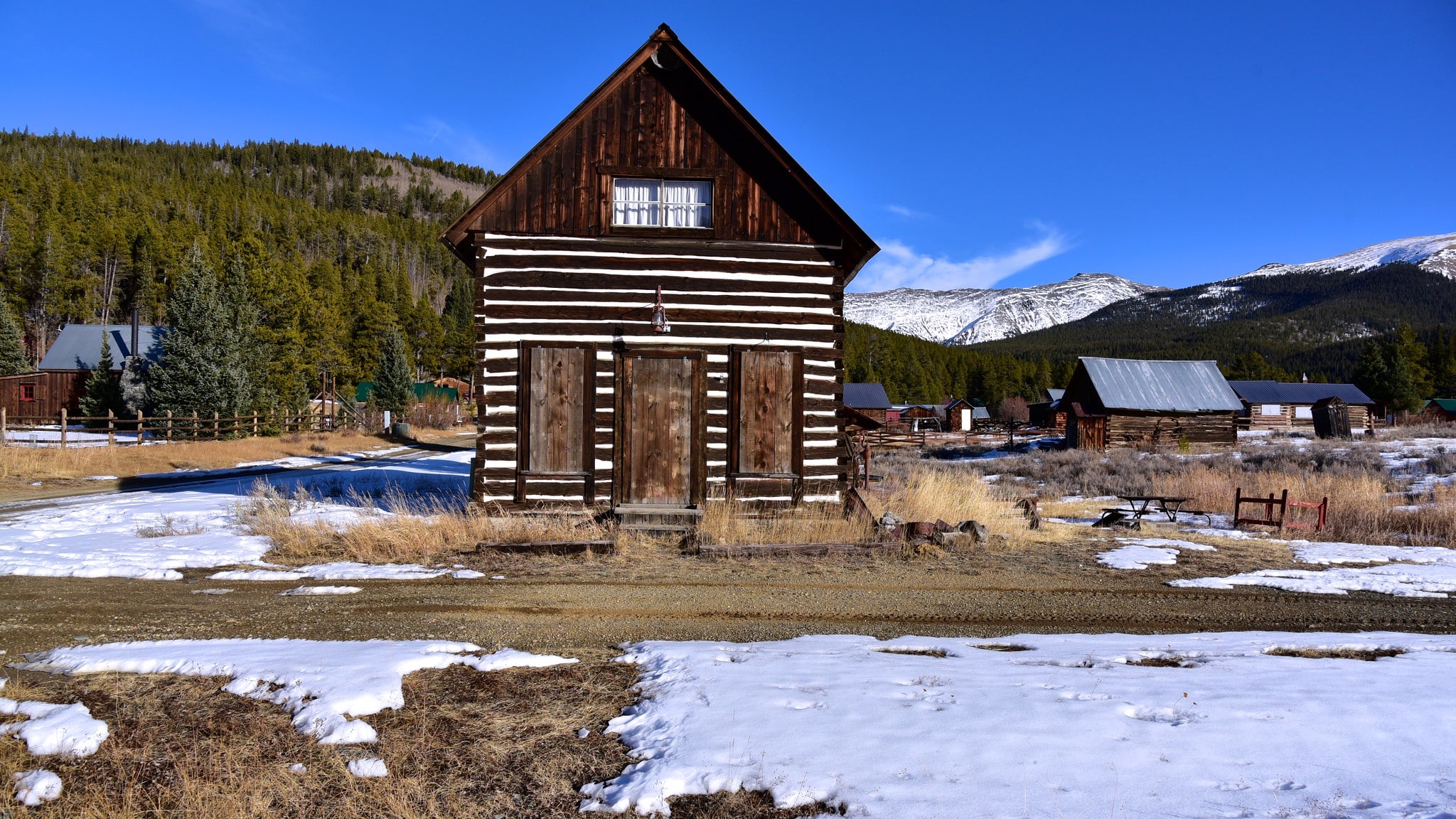 The former mining town was originally named Virginia City. The community was fairly prominent in its heyday, officially founded in 1879 after lode deposits were discovered. It was incorporated in 1880 as Virginia City, however, there were already two towns by that name, one in Montana, and the other in Nevada. To avoid confusion it was reincorporated as Tincup in 1882.
The Tincup name came from the local valley "Tin Cup Gulch", which was called that by Jim Taylor. He was a prospector who found gold nearby in 1859 and carried it back in a tin cup. However, no year-round homes were set up until around twenty years later.
The town was a rough place in its early years. The town marshal died in a gunfight in 1882, and another marshal was killed by gunshot a year later. Once the area's mining declined, so did the town. The Post Office closed and the last official election was in 1918.
Main Attractions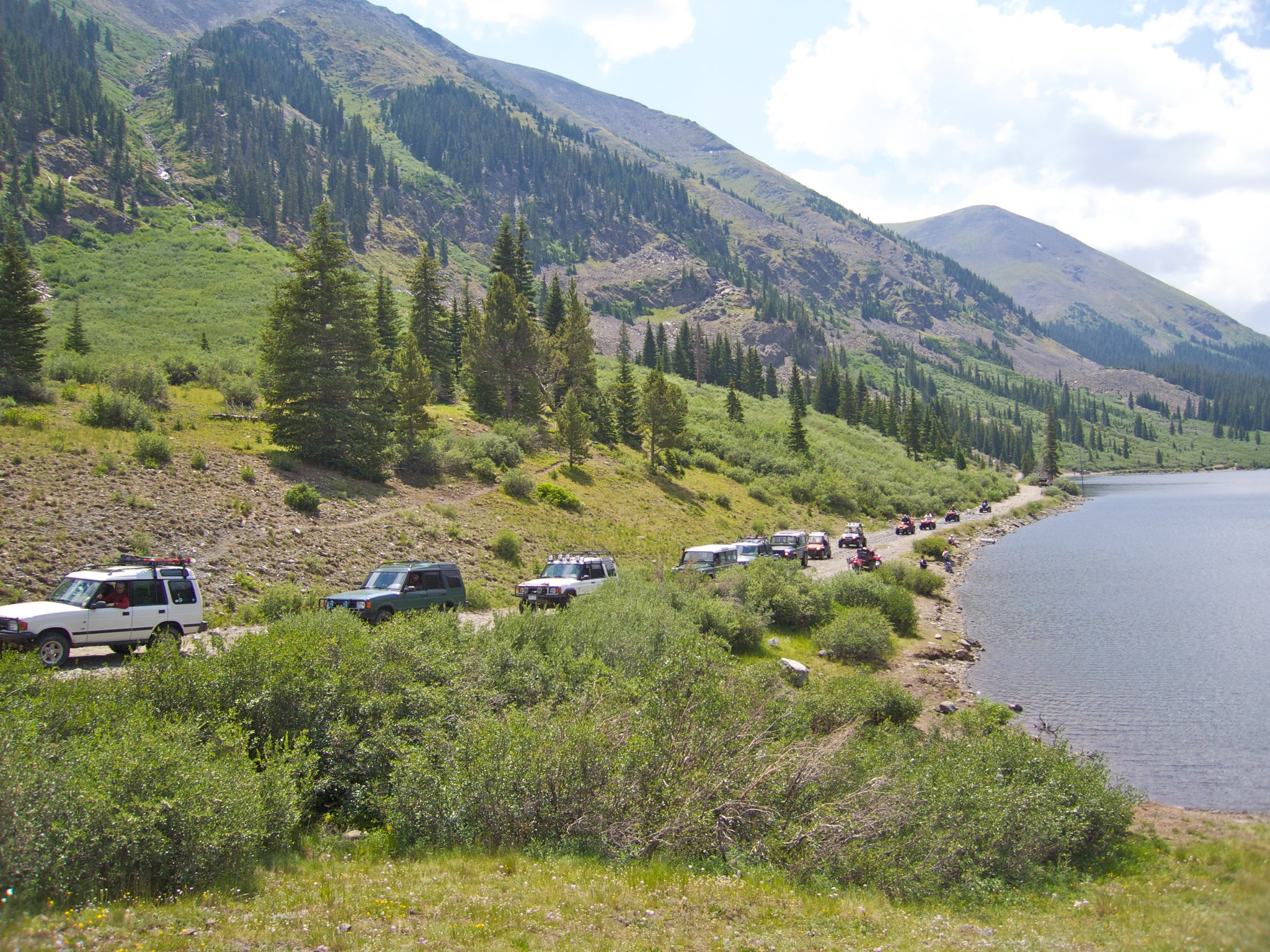 Tincup Pass – This real deal 4×4 road connects Almont on the west of the Continental Divide with Nathrop on the east side. You'll need high clearance to conquer this rugged road. It's a stunning seasonal drive though and it's definitely worth renting a Jeep for. Beware, once the snow comes the pass and town are only accessible by snowmobile.
Frenchy's Cafe on the Pond – Seasonally open from June to September, Frenchy's Cafe sits on a small fishing pond in town and is a great gathering place for visitors. Swing by to enjoy a freshly made sandwich and a slice of their homemade pie.
Tin Cup Store – An essential stop if you make it up to Tincup, this building dates back to the 1800s and now operates as a small souvenir shop. They also have a variety of snacks and ice cream to enjoy on a warm summer day.
Recreation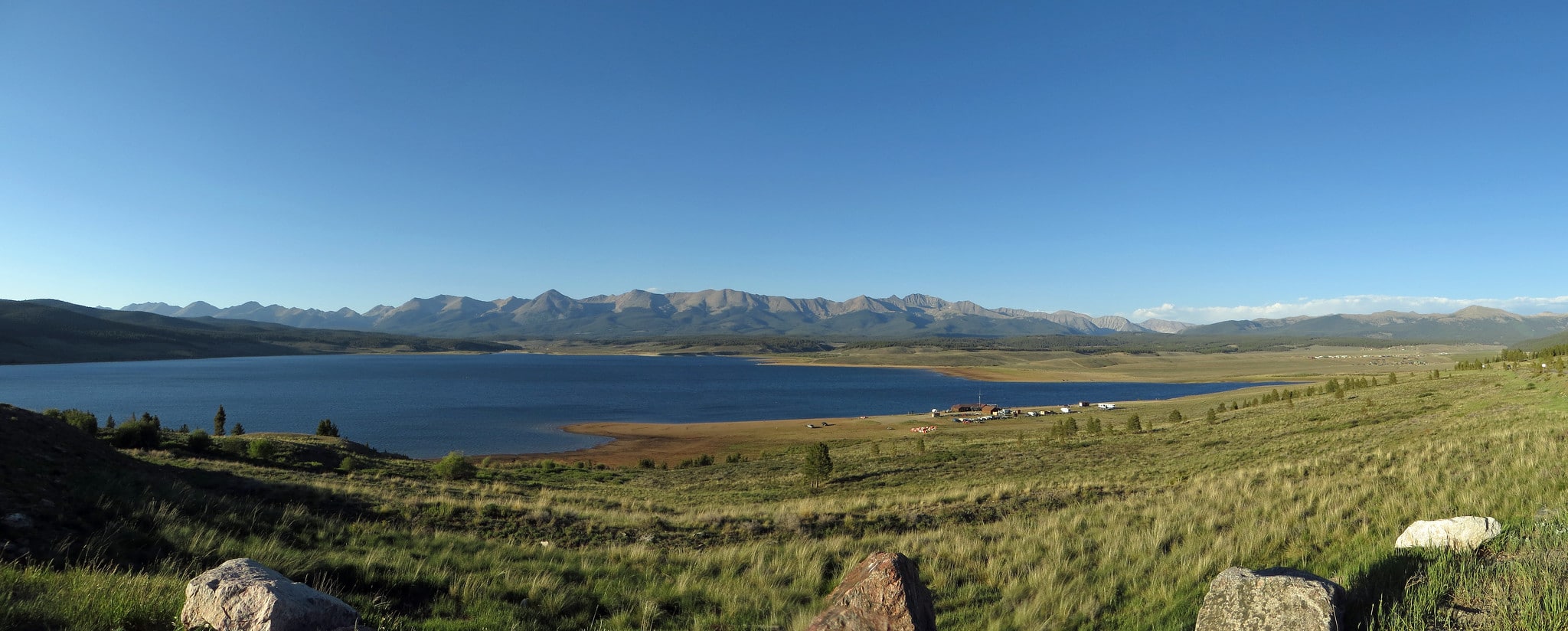 Camping –
Mirror Lake campground is a breathtaking camping spot at the base of Tincup Pass offering sweeping views of the Sawatch mountains. There are 10 campsites available on a first-come, first-served basis, so be sure to get there early to snag a spot at this popular campground.
Lakeview Gunnison campground is located near Taylor Park on the shores of the reservoir. There are 48 campsites, some suitable for RVs with electrical hookups. Many of the sites have views of the mountain and reservoir, making it a picture-perfect spot to pitch your tent.
Check out more camping near Almont and Taylor Park.
Fishing –
Willow Creek runs around town and although it can have dense vegetation and dams in some areas, putting in the effort to fish comes with rewards. There is a lot of large brook trout, best caught by fly fishing the faster waters.
Taylor Park Reservoir has great fishing for kokanee salmon, pike, and trout either from a boat or the shore. There is a boat ramp near the campground and a marina if you want to rent a pontoon or stock up on fishing supplies.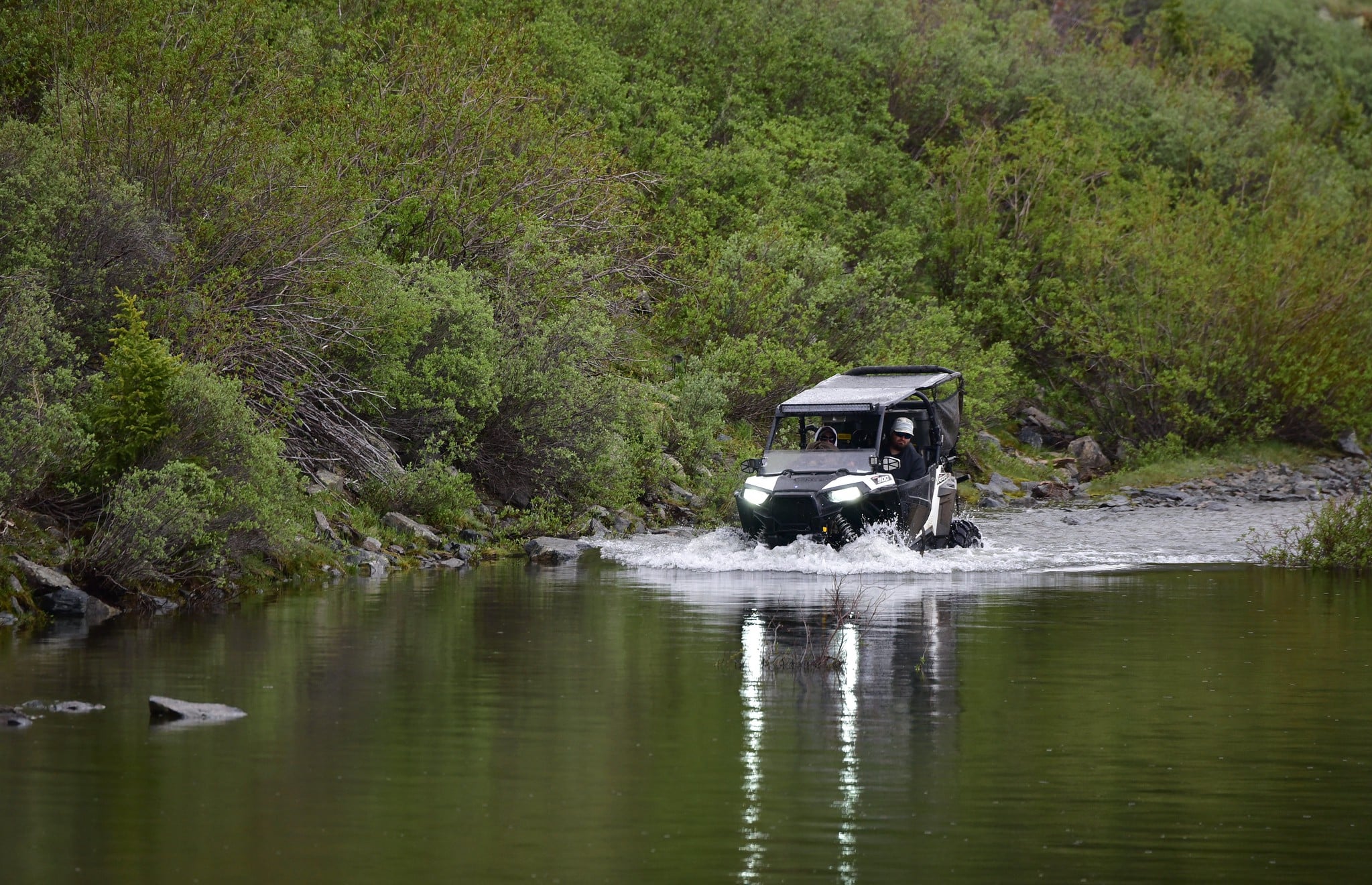 Hiking –
Tunnel Lake trail totals 8.8 miles out and back and is considered moderately challenging. There is about 2,000 feet of elevation gain, so pack enough water and snacks to hold you over while you enjoy views of the peaceful alpine lake.
Iron Chest Mine trail is an interesting adventure, with several old mines to explore along the way. It's about 5.5 miles out and back with 1,800 feet of elevation gain.
OHV –
Taylor Park is a huge system of OHV trails including the ones that connect to Tincup, providing a giant playground for off-roaders. There are no services in the park though, so plan ahead for supplies and routes before setting out.
Baldwin Lakes trail is on the way to Tincup from Nathrop and is a 9.6-mile trail that is pretty rocky and steep to navigate. There are two lakes at the top to have a nice picnic lunch before heading back.
Accommodations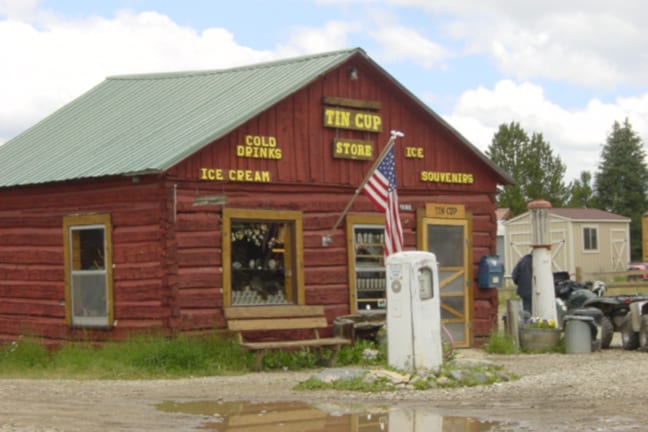 Due to its remoteness, you won't find any proper accommodations up in Tincup. However, there are a few options in Buena Vista, which require a drive east back over Cottonwood Pass.
Perhaps closer choices to Tincup and within the same Gunnison County are the hotels in Gunnison or Crested Butte's top accommodations. Both are about twenty minutes away, to the southwest and northwest, respectively.
Activities near Tincup
Federal Lands
Ghost Towns:
Scenic Drives:
Towns: