Cumberland Pass, not to be confused with Appalachia's Cumberland Gap, is an ultra high mountain pass nestled deep within the center of the Rockies. It connects the old mining towns of Pitkin and Tincup, Colorado.
In some circles, the Cumberland Pass is widely accepted as the highest standard passenger vehicle road in the United States at 12,034 feet. The stunning byway is located in the Sawatch Range of the Rocky Mountains, within Gunnison National Forest. To summit and traverse Cumberland Pass, motorists can take Forest Road 765 between the towns of Tincup and Pikin.
History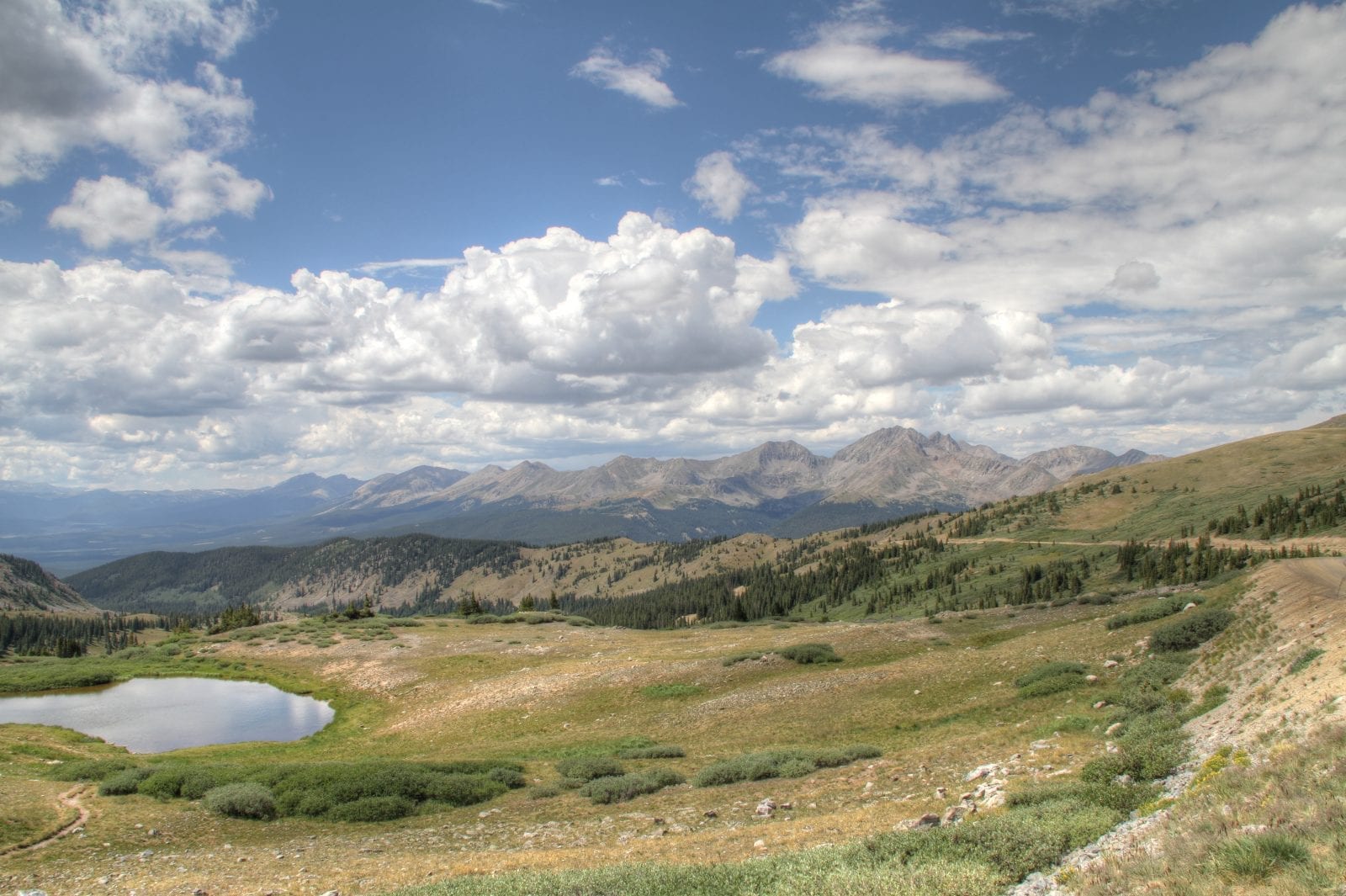 The road over Cumberland Pass was first built in 1882, designed to allow wagons to travel between the mining towns of Pitkin and Tincup. The pass allowed the metal ore extracted from Tincup to be transported through the Alpine Tunnel on the Denver & South Park Railroad.
Although the surrounding towns largely collapsed when the mines were exhausted, the pass and other dirt roads in the area are still accessible today.
Cumberland Pass Accessibility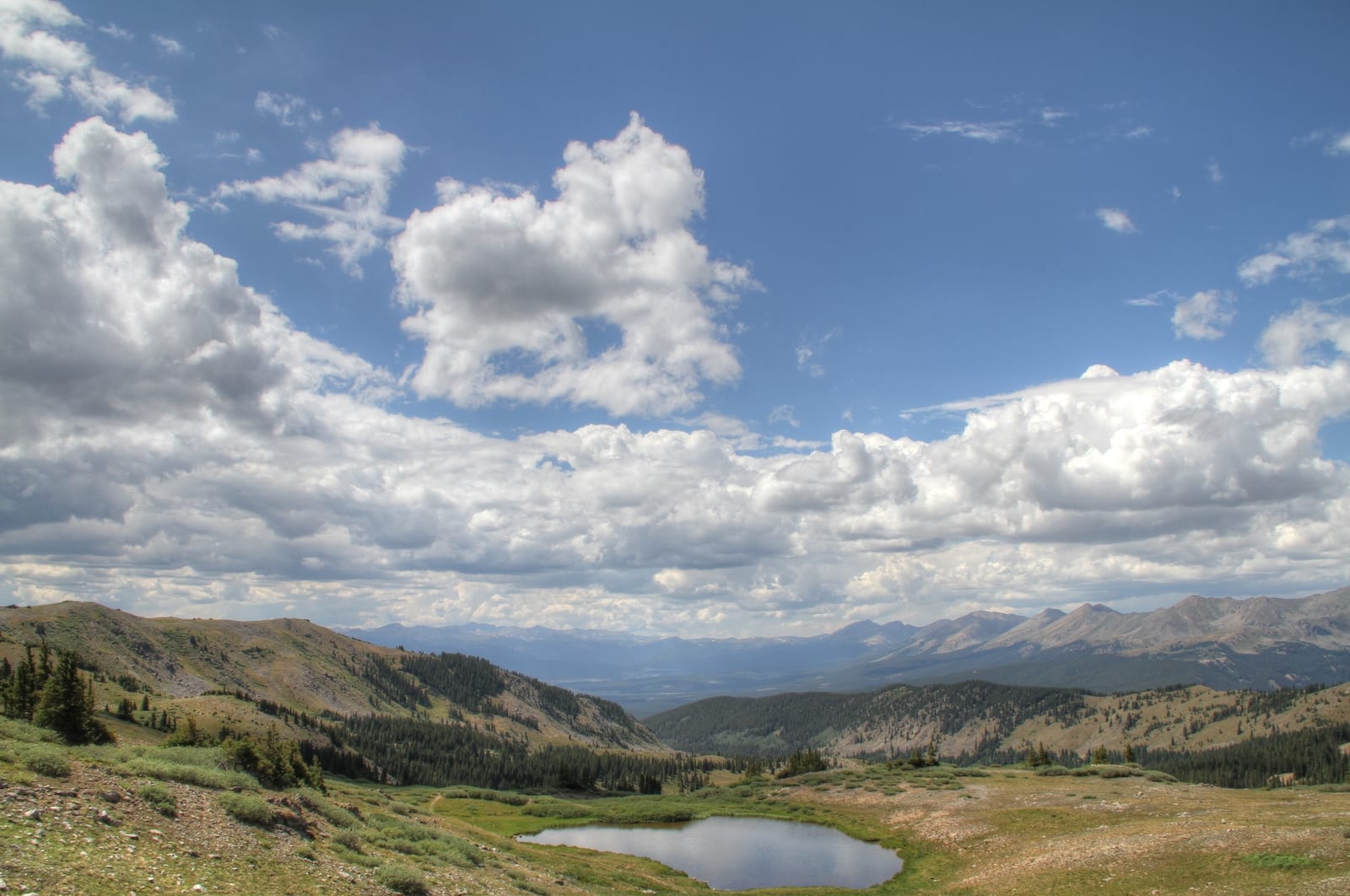 Forest Road 765 is a dirt road that is generally kept in very good condition. Cumberland Pass can be accessed by most passenger vehicles. The grade of the road was created for wagons to traverse, so it is not incredibly steep. With that said, the road follows a windy path with many tight turns and could be damaged in some areas.
Seasonality – Cumberland Pass receives a heavy amount of snowfall in the winter. For this reason, the pass is typically closed annually from November through May.
Vehicle Restrictions – In terms of what a regular passenger vehicle is capable of, the Cumberland Pass is one of the most beautiful journeys any thrill seeker can take in their everyday car. The pass is open to standard passenger vehicles, off-road vehicles, ATVs, and dirt bikes.
Getting There – The exciting journey up (and down) Cumberland Pass is most easily accessed by way of Gunnison, Colorado. From the town of Gunnison, head East on Highway 50. In Parlin, take a left onto CR 76 to begin your ascent.
Travel through Ohio City and Pikin before reaching the pass. After Tincup, hang a left on CR 742 to Almont. From here, you can take 135 south back to Gunnison. All in all, this loop to access Cumberland Pass is about 90 miles.
Activities by Cumberland Pass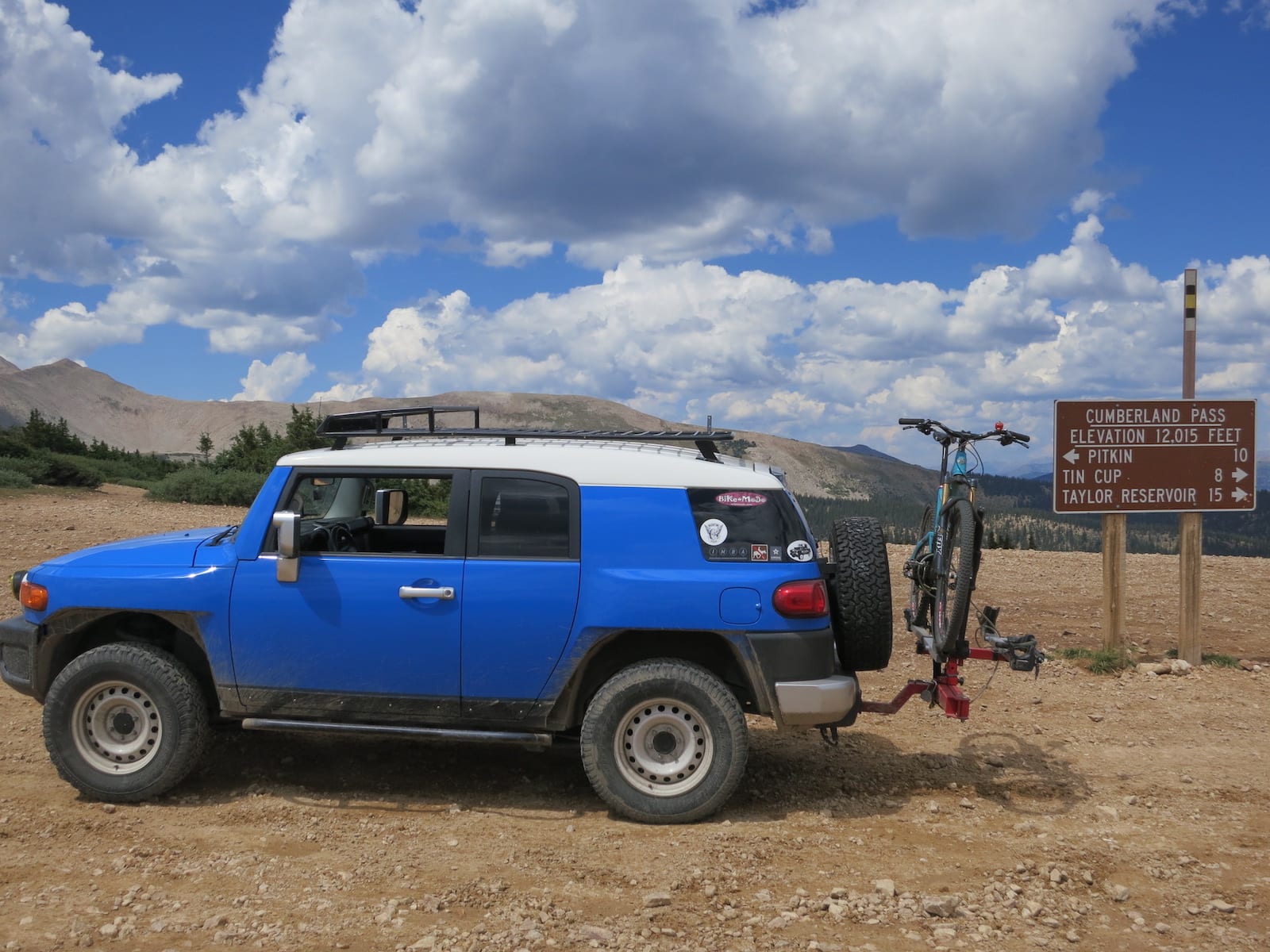 The scenery speaks for itself along the Cumberland Pass. The sheer beauty of the Central Rocky Mountains, along with the rich history of the area, make the pass a popular destination for a nice, scenic drive in the summer. In the area, there is also ample access for picnics, fishing, hiking, rock climbing, kayaking, and watching wildlife.
Details
Address: Forest Service Road 765, Pitkin to Tincup, CO
Season: June to October
Elevation: 12,034 ft (3,668 m)
County: Gunnison
Mountain Range: Sawatch
Coordinates: 38.6891616°N 106.4841944°W
Access: Forest Road 765