Surrounded by the Gunnison National Forest, Pitkin is a quiet mountain town. There's a main street and many historic buildings around town. It's a semi-ghost town, with not much open except in the warmer months.
Although it's accessible year-round, tourists mainly come in the summer. Snowmobilers use the area in the winter and there is a high-elevation mountain pass that connects Pitkin to Tincup. Silver Plume General Store sells gas and has quick food like chili dogs, pizzas, and ice cream.
The Gunnison County town sits at an elevation of 9,216 feet and is a great gateway to activities in the surrounding national forest. Stop by if you're looking for a unique alpine getaway. As of 2020, there were 72 residents in the community,
History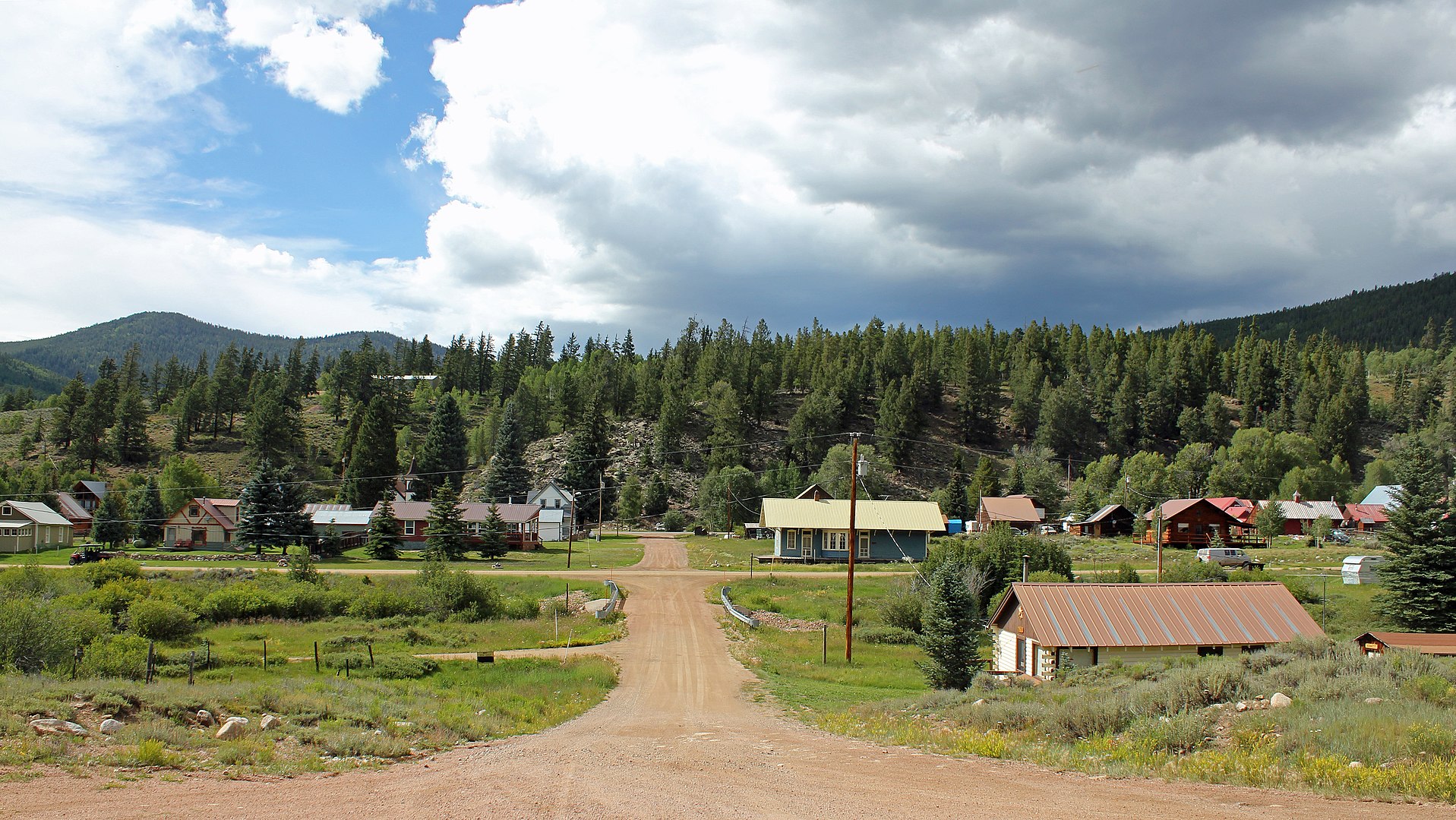 Pitkin is a former gold mining town that is located on the historic Denver & South Platte Railroad line. Founded in 1879 by 3 miners, it was actually the first mining town west of the Continental Divide in the state. It was originally known as Quartzville until it was incorporated a few months later and renamed after former Colorado Governor, F.W. Pitkin.
The town grew steadily over the next year, establishing a local newspaper, a public school, a church, and over 30 mines. By 1882, there was a population of over 1,000 with 60 businesses and hundreds of private residences. Unfortunately, the heyday was short-lived as the mines began drying out.
A large chunk of the population moved elsewhere, and even more were lost due to a series of fires and epidemics. During the Great Depression, a fish hatchery and a few timber endeavors kept Pitkin afloat, but the year-round population fell to beneath 100 and has stayed there ever since. Today, it acts as a home base for outdoor adventures in the Gunnison National Forest and has recorded summer populations in the high 200s.
Main Attractions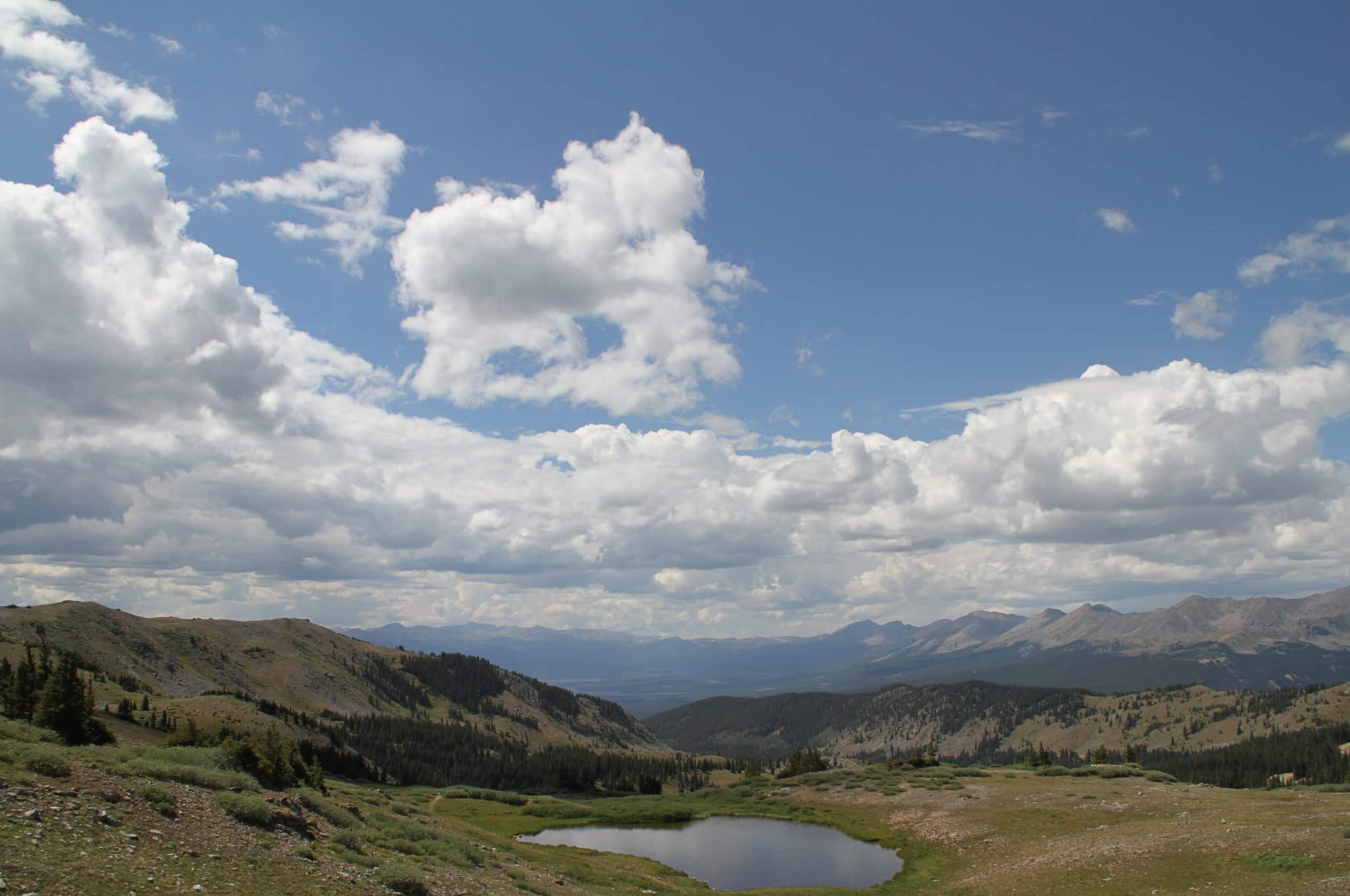 Alpine Tunnel – A 1,772-foot-long narrow gauge railroad tunnel through the Continental Divide located thirty miles from town. The tunnel entrance is covered, but there is still a telegraph station there. Take Co Rd 765 2 miles to Alpine Tunnel Rd and follow that for about twenty-eight miles.
The tunnel was completed in 1882 and closed in 1910 because it was such a pain to keep open in the winters at 11,523 feet of elevation. On the other side is the ghost town of Hancock (where workers of the tunnel had lived), which is also five miles from St. Elmo.
Cumberland Pass – This high-elevation mountain pass is technically a forest road that connects Pitkin to Tincup through the Sawatch Mountains. Originally created as a wagon route, the grade is manageable for most passenger vehicles, but it is closed due to snowfall from November to May. There are plenty of spots throughout the pass that are perfect for kayaking, camping, and hiking.
Waunita Pass – Connecting Waunita Hot Springs Ranch and Pitkin, this is another beautiful mountain pass to drive. Plenty of free dispersed camping spots dot the pass and there is even a ghost town to explore (even though there's only one cabin remaining).
Recreation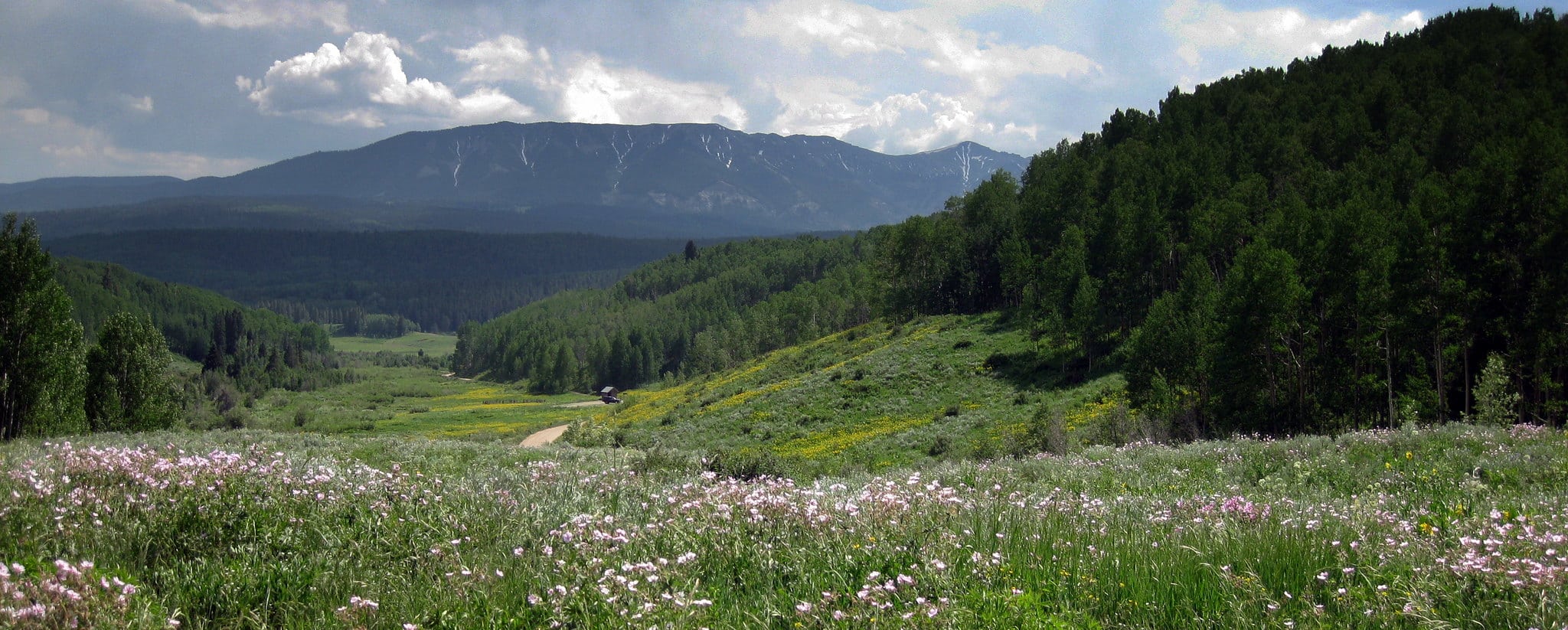 Surrounded by a national forest, camping, biking, and OHV riding are some of the main recreational attractions in summer. Winter is a quiet time with cross-country skiing and snowshoeing. Downhill skiing can also be found at Crested Butte, about an hour away.
Camping –
Pitkin Campground is 1 mile from town on Co Rd 765 toward Tincup. There are 22 campsites open from June to September. The grounds are used as a trailhead for snow activities in the colder months.
Take Waunita Pass to secluded camping amongst picturesque aspens and evergreens. There is primitive car camping on the pass.
Quartz campground has 10 primitive campsites located on Cumberland Pass open from June to September. There is one vault toilet for all the sites and it is best accessed with a 4WD vehicle.
Fishing – Quartz Creek flows right through town and is an offshoot of Tomichi Creek. It's a pretty shallow, small place to fish but there are great rainbow trout nonetheless. It's best fished in the warmer months, about June to September when the water level is higher.
Hiking –
Tunnel Lake trail totals 8.8 miles out and back near Nathrop and leads hikers to a serene lake. This trail isn't very popular, so it's perfect if you're looking for a quiet spot to explore for the day.
Alpine Tunnel trail is also near Nathrop, but significantly shorter and easier at only 5.5 miles. It's a beautiful place to spot wildflowers and wildlife. There is also the option to make a left-hand turn right before the turnaround of the trail and head toward an overlook of the Alpine Station ghost town.
Accommodations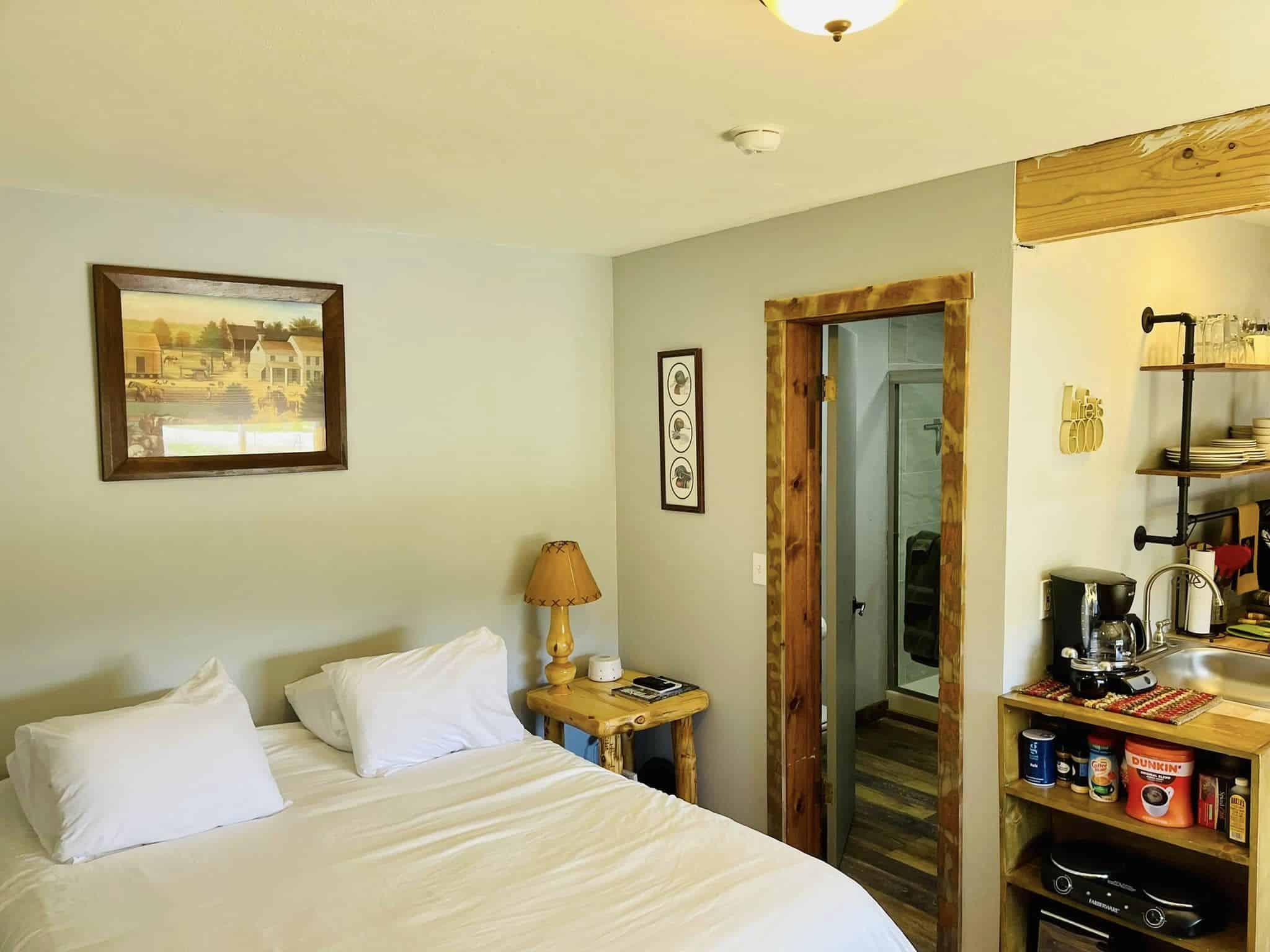 Pitkin Hotel – Open seasonally from June to October, this hotel features a 10-bedroom lodge, an 18-bed bunk room, and a 2-bedroom apartment. No matter if you're a hiker just passing through or a family looking for more space to spread out, the historic Pitkin Hotel is a cozy place to make your home base.
Stumbling Moose Lodge – With room options ranging from a 3-bedroom house to a quaint lodge room with two sets of bunk beds and a queen bed, there's an option for any size group at the Stumbling Moose. In the warmer months, the lodge offers E-Bike rentals to explore the surrounding area.
Silver Plume General Store – This is the perfect one-stop-shop for anything you need while you're in town. Restock your snacks, grab a bite to eat at their cafe, or stay the night in the lodging. Choose from an efficiency unit with one bedroom and two queen beds or the larger upstairs unit that sleeps up to 6 guests in 3 bedrooms.
Activities near Pitkin
Federal Lands:
Ghost Towns:
Hot Springs:
Museums:
Scenic Drives:
Towns:
Latest in Pitkin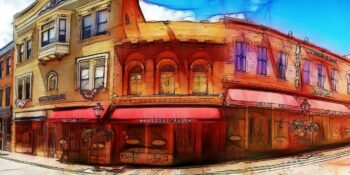 Because of Colorado's Wild West past and multiple mining rushes, the Southern Rocky Mountains are filled…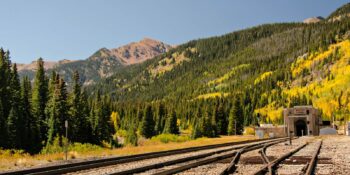 Tunnels are an incredible feat of human engineering. By boring out tons and tons of earth,…
View more Pitkin articles