Bowerman is a former mining town with one remaining structure. It's located on Waunita Pass Rd, in between Pitkin and Waunita Hot Springs Ranch. There's not a whole to see at Bowerman, but the surrounding landscape is beautiful and remote!
Free dispersed camping can be found on Waunita Pass Road, including some nice sites on the summit. Hiking and mountain biking are popular in the area, along with 4×4 and ATV roads.
History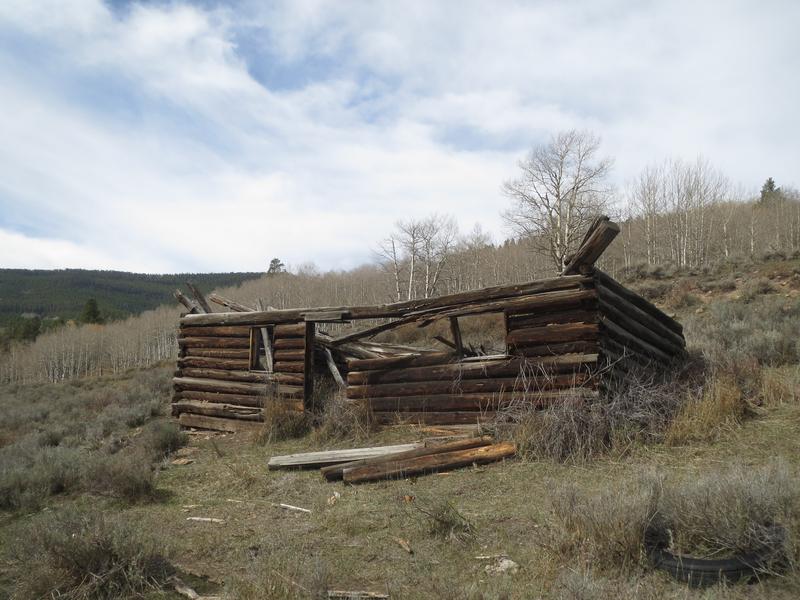 J.C. Bowerman claimed he found very high-quality ore in his mine south of Pitkin. Soon the rush was on, and houses, gambling halls, and saloons were erected. 500 residents, mostly miners, worked the several hundred claims that had been staked.
After it was realized that no ore was being shipped from his mine, and not much from the others, Bowerman was quickly deserted. By 1911 it was a ghost town.
Getting There
The road back is an easy drive, with an optional, but completely recommended, climb over Waunita Pass. The dirt road should be fine for most 2WD cars. It goes through the Gunnison National Forest.
If coming from Pitkin, take Waunita Pass Rd on the south end of town. From Gunnison, take US 50 east to Doyleville. Take a left on Co Rd 887 toward Waunita Hot Springs. Follow for 12 miles or so to the town marker.
Details
Address: Waunita Pass Rd, Pitkin
County: Gunnison
Season: Spring – Fall
Roads: 2WD