Waunita Hot Springs is a family-owned guest ranch located east of Gunnison. Both lodging and access to the hot springs are open year-round for private events, but public day use is only available at select times when the ranch isn't reserved.
Other activities include 4×4 trips, fishing, rafting, and horseback riding. The property is nestled in the heart of the Rockies just ten miles from the Continental Divide at an elevation of 8,946 feet. Waunita is the perfect western getaway for large groups.
With a stunning location, marvelous accommodations, and wonderful staff, you can't go wrong with this family-owned accommodation. The ranch shifted its focus to large groups of 25 or more, particularly for retreats, but still takes smaller reservations for families and other visits.
Natural Hot Springs Pools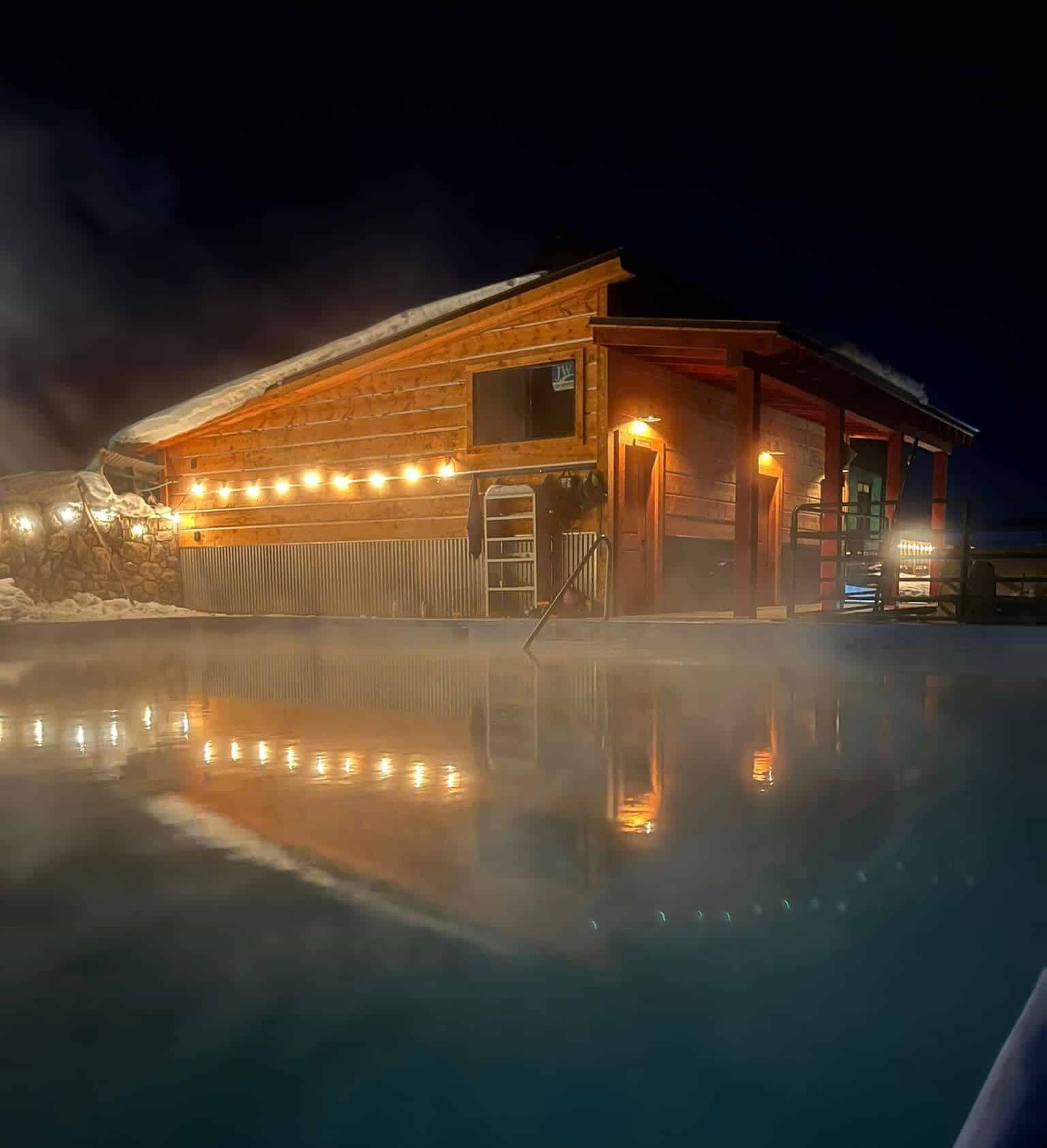 As one of the largest private swimming pools in the entire state, Waunita's outdoor 35 x 90 foot pool is filled with all-natural hot spring water. Depending on the season, the water temperature ranges from 95-102°F. It's a great spot for a soothing soak after a day of adventuring.
Next to the pool, there is a separate hot tub with spring water kept from 100-104°F. There are women's and men's changing areas near the pools that include showers.
Typically, pool usage is reserved for private groups and lodging guests only. However, sometimes it's open for public use when there are no events. There is an online calendar that details when the pool is open for the public, but it's wise to call ahead before driving there.
Room Types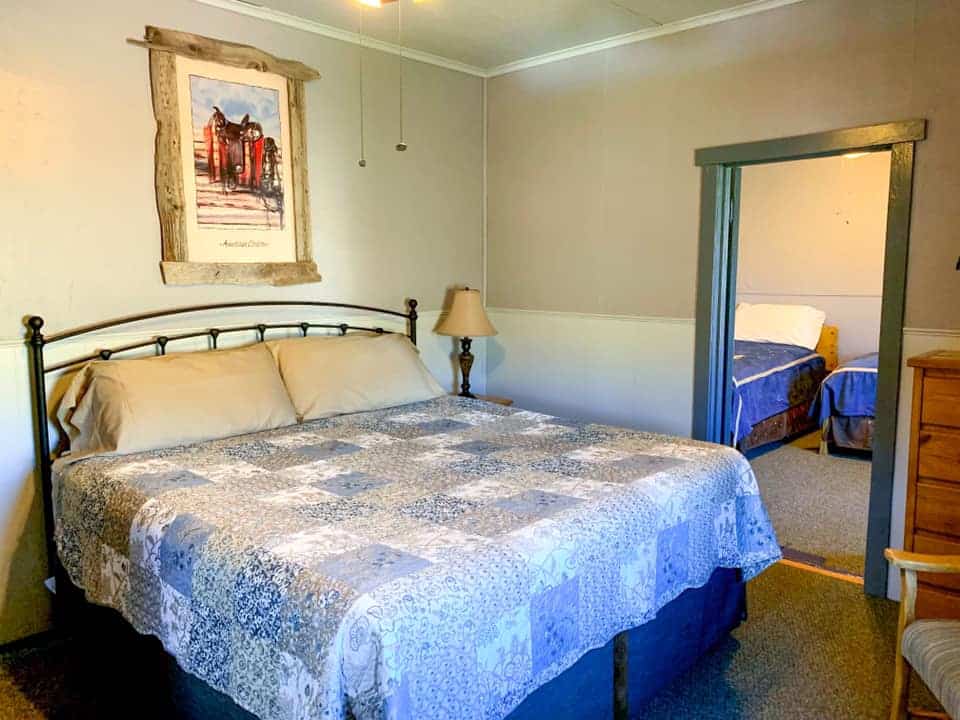 You can stay the night in either the Hillside Lodge or Ranch House. The personal touches in the accommodations at Waunita Hot Springs make them feel like a home away from home. The rooms are cozy and the beds are comfortable, providing a peaceful retreat during your stay.
Ranch House – There are definitely perks to choosing the Ranch House. Rooms include private bathrooms, either double beds or a queen bed with the additional option of bunk beds for the kiddos, and plenty of space to store your things. There is easy access to the main floor features such as billiards, a dining hall, a library, and two fireplaces.
Hillside Lodge – Two 4-bedroom units are perfect for families or small groups. You'll find en-suite bathrooms with shower/tub combinations in each bedroom as well, ensuring complete privacy.
Dining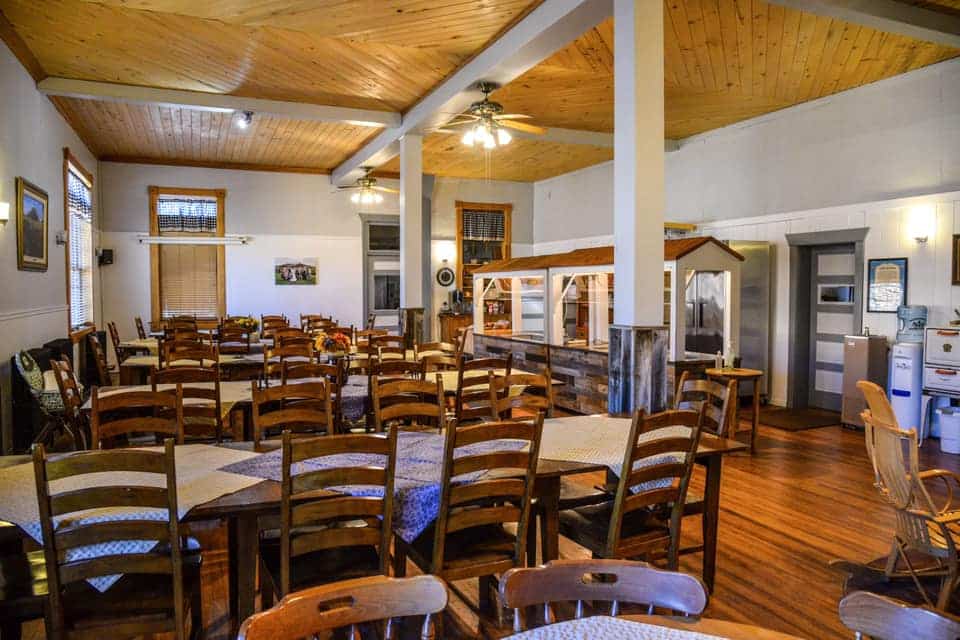 As of 2016, the ranch has transitioned from a full-service dude ranch accommodation to focus on larger groups and private events. As such, there are no meal services offered to guests unless it is prearranged for a large group. However, they have a large commercial kitchen available for anyone to use, as well as a few snacks and a communal fridge.
Activities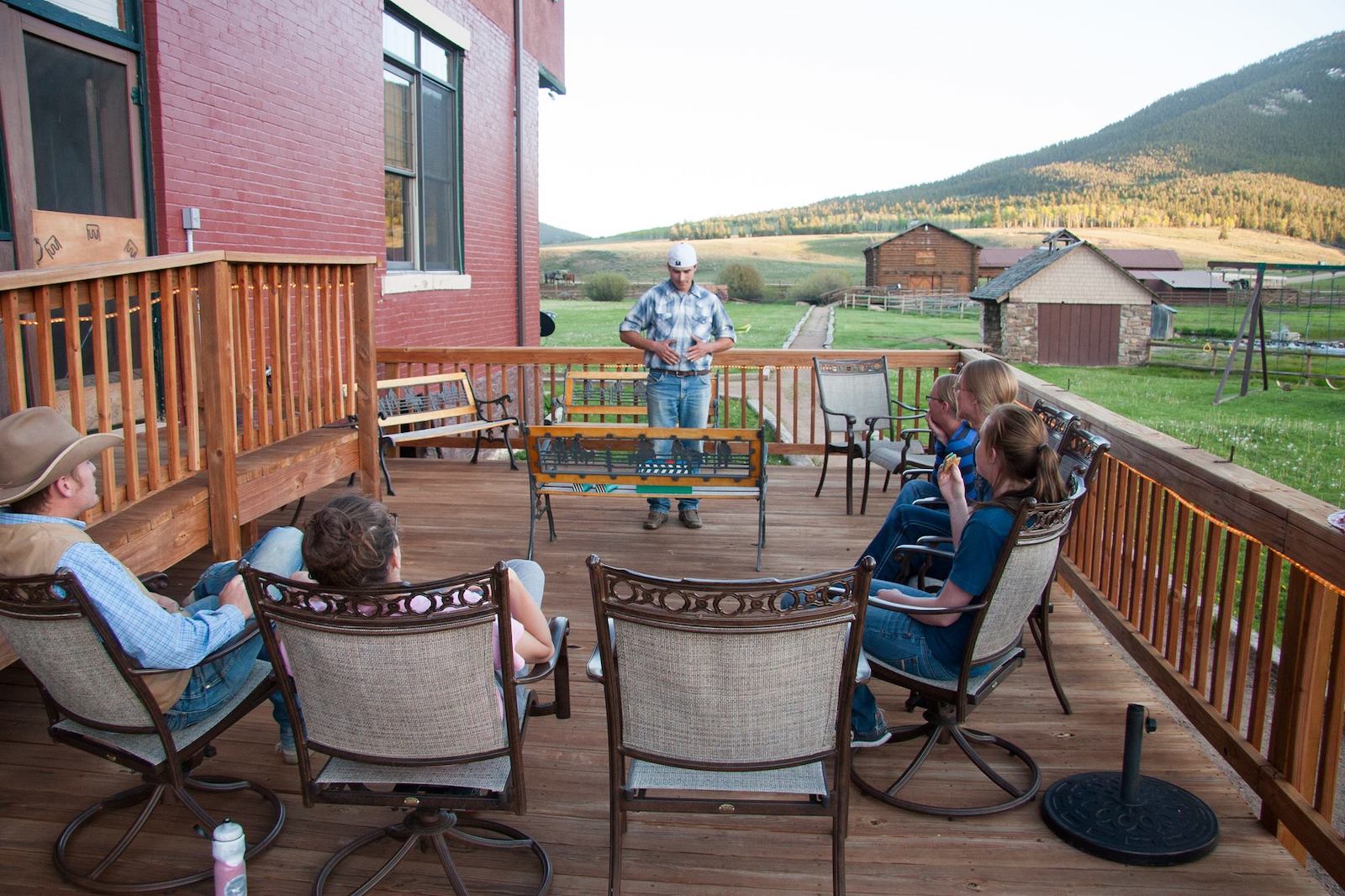 During the warmer months, a variety of guest activities can be arranged through local outfitters. Horseback riding, mountain bike trail riding, RAZR excursions, rafting, fishing, and exploring nearby attractions such as the Gunnison Pioneer Museum are just a few of the options.
The ranch is an oasis for kids as well, with plenty of room for them to safely run around and explore the land. There are friendly farm animals to say hi to, space to throw a Frisbee and play horseshoes, and the hillside is a great spot to collect some cool rocks and catch a frog or two.
During the winter, go snowmobiling, cross-country skiing, and snowshoeing in the nearby Gunnison National Forest, or downhill skiing at Crested Butte. For recreation and relaxation, guests have an array of games to choose from and the ranch also has good books to curl up with.
Special Events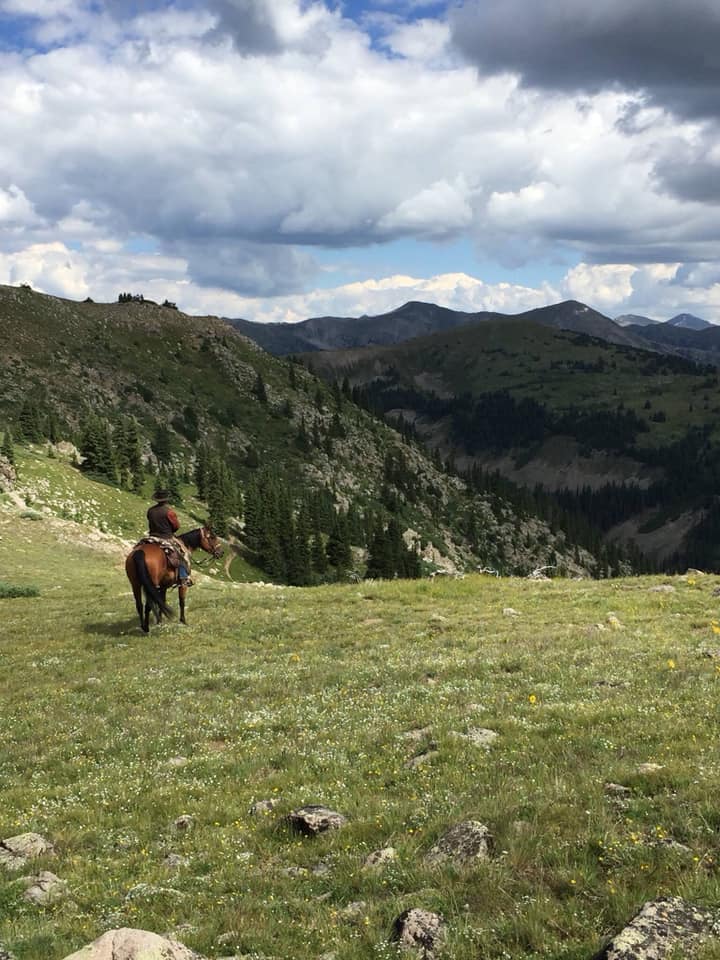 Waunita is a great location for special occasions and group events. They can comfortably accommodate over 100 guests outdoors and over 80 indoors. Any type of group is welcome, from weddings and church groups to family reunions and business retreats. For special events or a week-long getaway, this Hot Springs Ranch is one of the best destinations.
Additionally, in the summer of 2022, the ranch hosted two special 'Horse Week' events. For 5 days, guests could bring their horses to Waunita for a relaxing, unforgettable retreat. Reservations included 2 home-cooked meals a day, horse boarding and hay, guided rides, and a private room.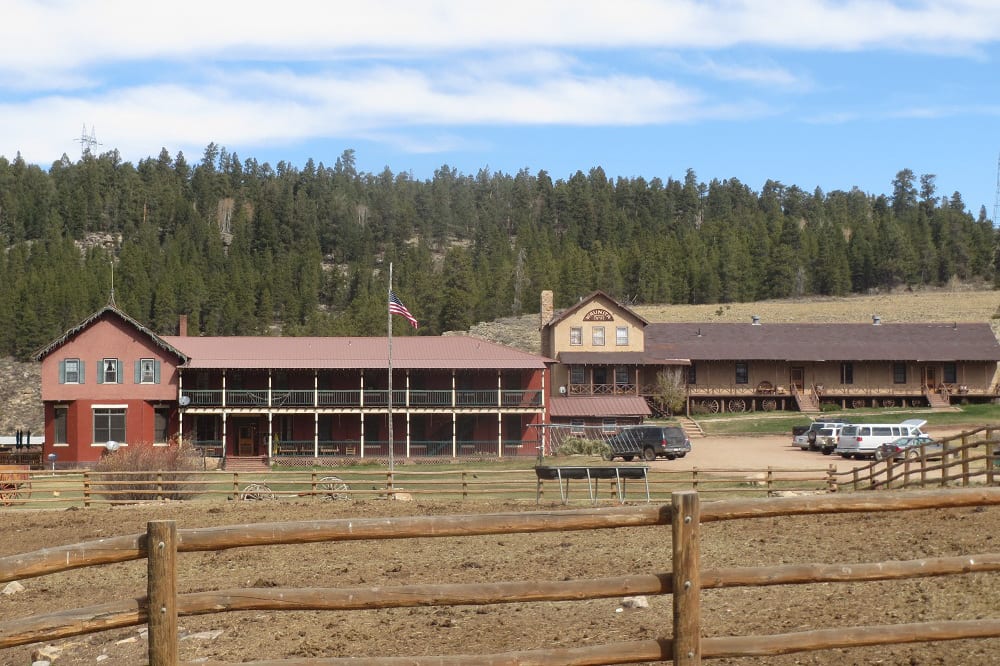 Details
Address: 8007 County Rd 887, Gunnison, CO 81230
Phone: 970-641-1266
Season: Year-round, mostly only reserved for private events; some public use is available
Clothing: Required
Website: waunita.com
Latest in Waunita Hot Springs Ranch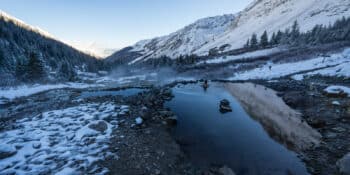 An outdoor lover's paradise, Gunnison County offers amazing access to all sorts of recreation, including a…