Sapinero is a small village located on the western side of the Blue Mesa Reservoir along Highway 50. The county seat of Gunnison lies about 24 miles to the east.
The unincorporated community overlooks the Curecanti National Recreation Area, providing a plethora of water based activities. The Village Store in Sapinero has supplies for fishing, boating and camping.
History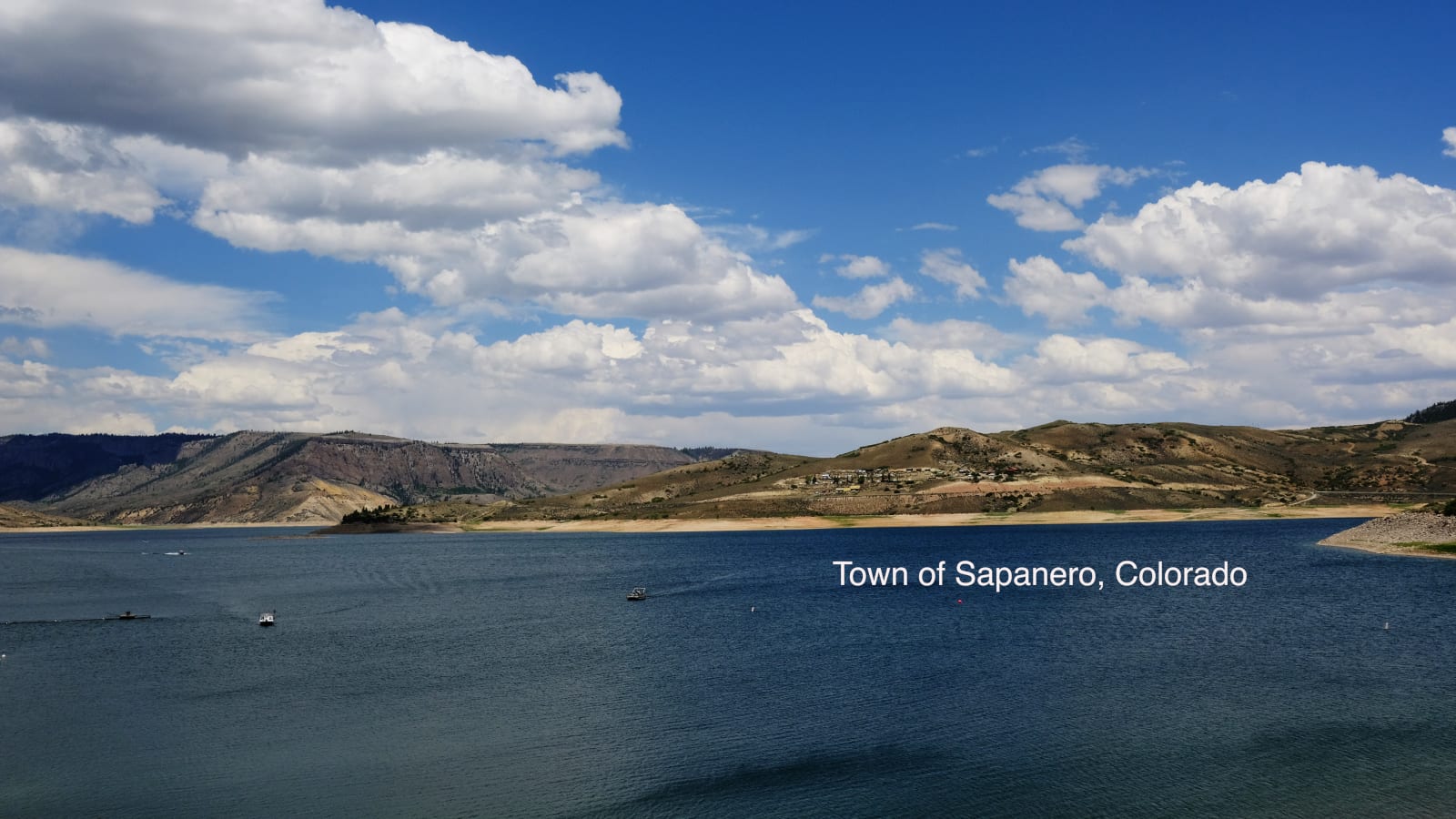 Gunnison County, the town was named after a famous Ute Indian, Chief Sapinero. The original townsite of Sapinero was actually located 1 mile north of where it is now. It was found on the Gunnison River's north bank, downstream from the mouth of Soap Creek (coordinates (38.47042, -107.30600).
The Denver & Rio Grande Railroad had a narrow gauge main line that passed and stopped in Sapinero, on its route between Denver and Salt Lake City. The train came to a close in 1955. Roughtly eight years later around 1963, the Blue Mesa Dam was created on the Gunnison River below the former townsite. Because of this it was moved to its current location and the old town's remains were flooded under the Blue Mesa Reservoir.
Accommodations

Activities near Sapinero
Federal Lands:
Landmarks:
Scenic Drives:
Towns:
Transportation: