Founded in 1874, Lake City has one of the largest historic districts in the state. Recreation can be found nearly everywhere, with summer as peak season. 4×4 roads, ghost towns, hiking, and fishing are some of the main draws.
If I had to plan a perfect Colorado day, it would be in Lake City. – John Fielder, Best of Colorado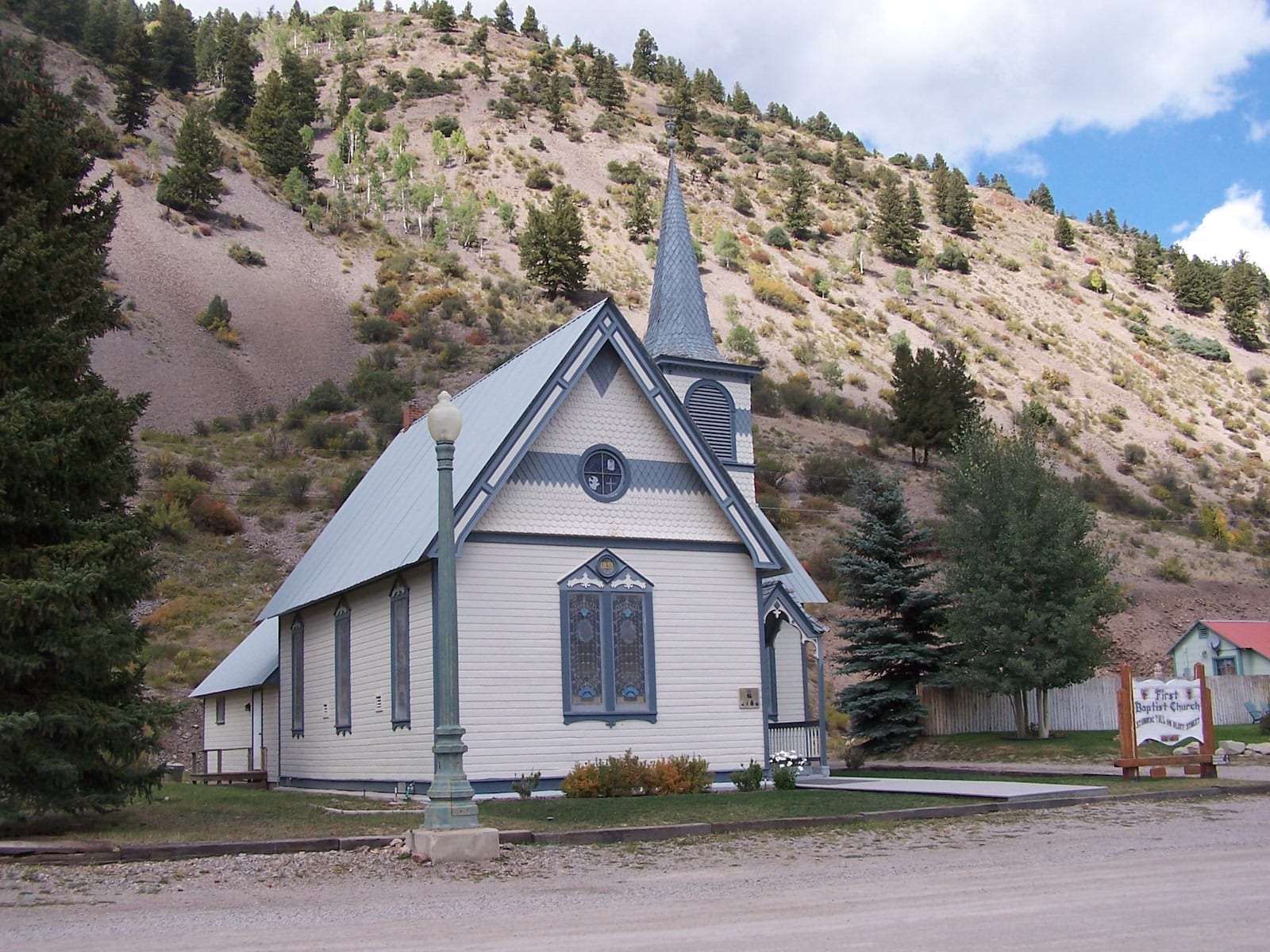 This hidden treasure of a town features numerous places to eat and sleep. Restless Spirits Saloon features pizza, burgers, beer, and happy hour. For accommodations try the Matterhorn Mountain Lodge, open since 1949. It's located in the center of town and rents both cabins and rooms.
History
This small town of only 408 in 2010 was once a bustling mining village. It lies at an elevation of 8,661 feet in Hinsdale County. Until 1982, Lake City was a supply point and shipping hub fur adjacent silver and gold mines. After silver prices crashed in 1983, zinc and lead took their place.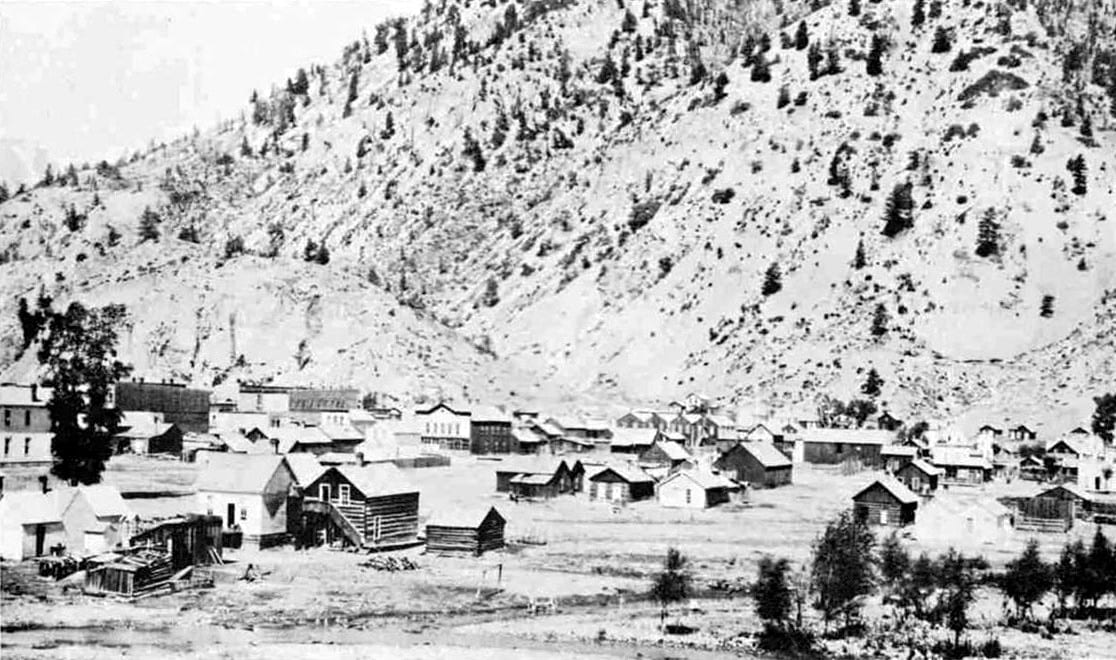 The above photo was included in Crofutt's Grip-Sack Guide of Colorado
 (affiliate link). He wrote an 1880 edition and a revised 1885 second edition.
Main Attractions
Lake San Cristobal– The second largest natural lake in the state and what the town is named after. It was formed about 850 years ago when a landslide blocked the Lake Fork of the Gunnison River. This 340+ acre lake is open to boating and fishing. Boat and bike rentals are available at The Sportsman Outdoors.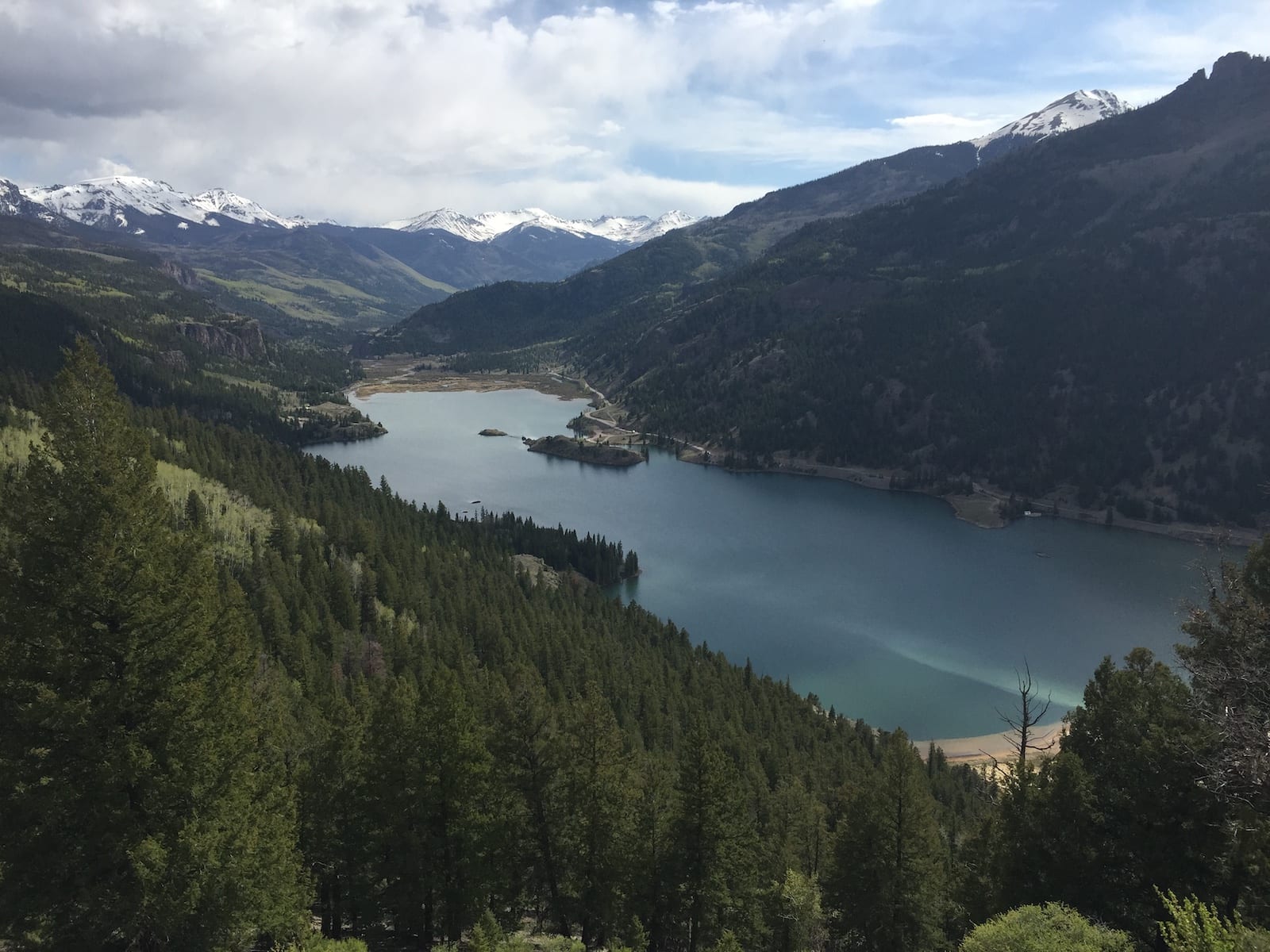 Alpine Loop – This complete 4×4 loop takes you over Cinnamon Pass and Engineer Pass, as well as past numerous ghost towns. It's a designated national scenic byway. Lake City, Ouray, and Silverton all surround the loop. This PDF map from Hinsdale County shows the route. Jeep rentals are available in each town.
Silver Thread Byway – Stretching for 75 miles from near Lake City to South Fork, Highway 149 passes by many mine ruins and natural wonders, One notable sight is the Slumgullion Earthflow, a National Natural Landmark. Both North and South Clear Creek Falls are along the journey.
Alfred Packer Massacre Site – There's not much to see, but Alfred Packer is a part of Lake City history. This site is located only a few miles south of the town and is marked by some gravesites.
Read about the top things to do in Lake City.
Recreation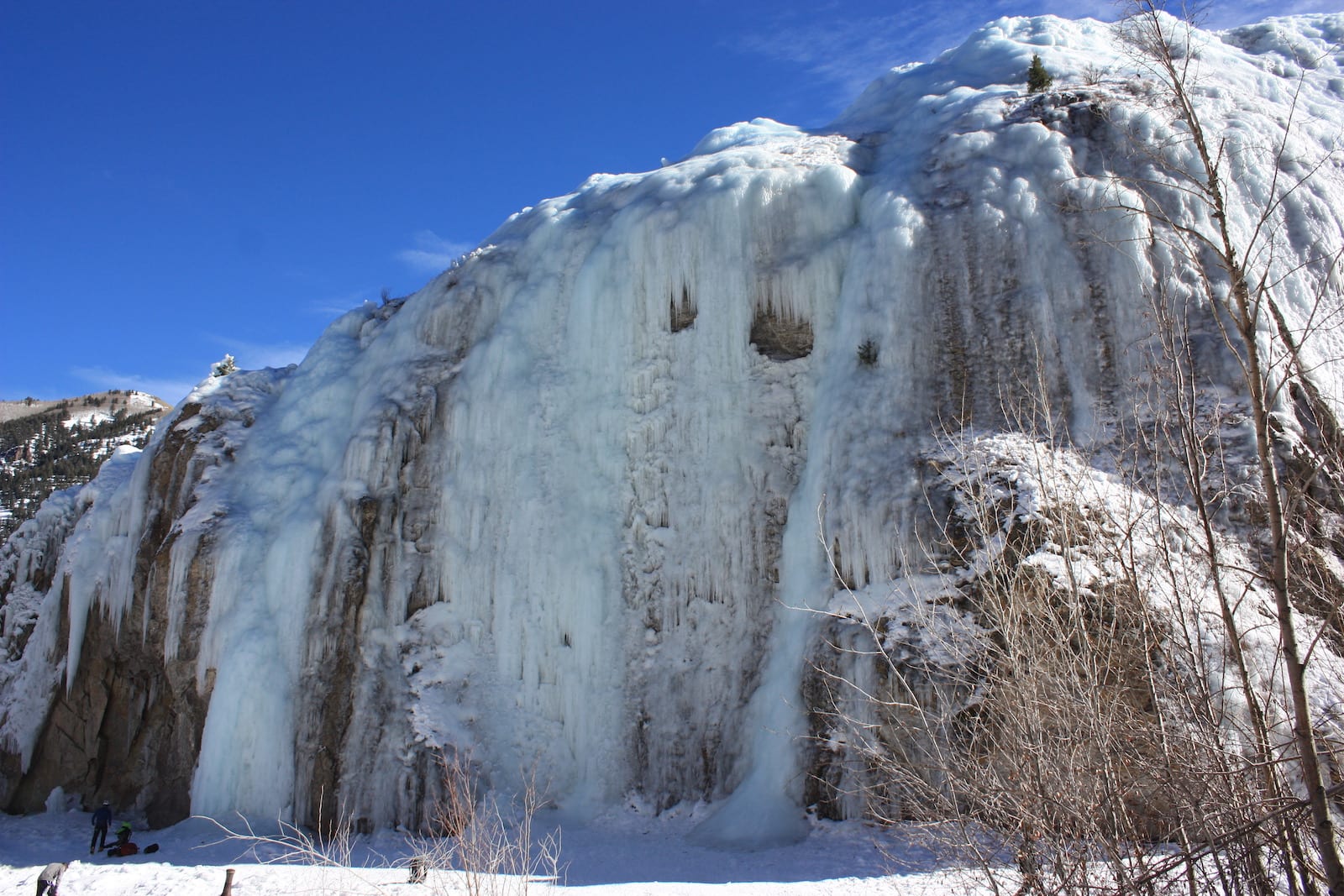 Camping:
There are lots of dispersed campsites in both directions on Highway 149.
South Clear Creek Falls has a 10 person campground within walking distance to a stunning waterfall. It's halfway between Lake City and Creede.
Primitive camping can also be found along the Alpine Loop and throughout the Uncompahgre National Forest.
Read about the camping near Lake City.
Fishing:
Lake San Cristobal is open to shore and boat fishing. Ice fishing possibilities in the winter.
Lake Fork of the Gunnison River passes through town.
Accommodations
Hotels and lodging:
Sep – Lake City Uncorked Wine & Music Festival – Saturday event showcasing wonderful food, wine and music. It's the perfect farewell to summer and welcome to autumn, held the third weekend in September.
Activities near Lake City
ATV/Jeep/Snowmobile Rentals:
Federal Lands:
Ghost Towns:
Ice Climbing:
Ice Skating:
Landmarks:
Museums:
Natural Landmarks:
Public Parks:
Scenic Drives:
Ski Areas:
State Wildlife Areas:
Towns:
Waterfalls:
Latest in Lake City