Founded in 1874, Lake City has one of the largest historic districts in the state. Recreation can be found nearly everywhere, with summer as peak season. 4×4 roads, ghost towns, hiking, and fishing are some of the main draws.
If I had to plan a perfect Colorado day, it would be in Lake City. – John Fielder, Best of Colorado
The most populous city in Hinsdale County with 412 people, Lake City is small in size but huge in outdoor opportunity. It sits at an elevation of 8,661 feet within the beautiful San Juan Mountains. This hidden treasure of a town features numerous places to eat and sleep while you explore.
History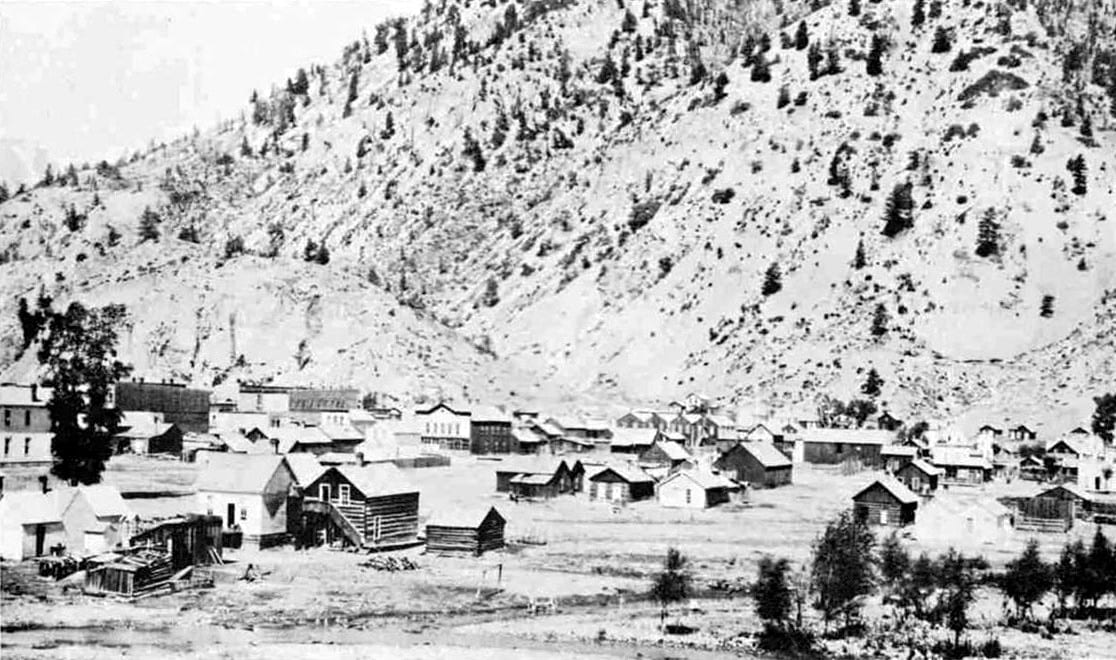 The above photo was included in Crofutt's Grip-Sack Guide of Colorado
(affiliate link). He wrote an 1880 edition and a revised 1885 second edition. It's an interesting look at local life in the late 1800s.
This small town was once a bustling mining village. Until 1882, Lake City was a supply point and shipping hub for adjacent silver and gold mines. After silver prices crashed in 1883, zinc and lead took their place.
There were many mines discovered in the area, but because none of them proved to be sustainable for long term use, people started to leave the area. A second economic upturn came when the Denver & Rio Grande Railroad came into town in 1889, but that prosperity only lasted about 20 years.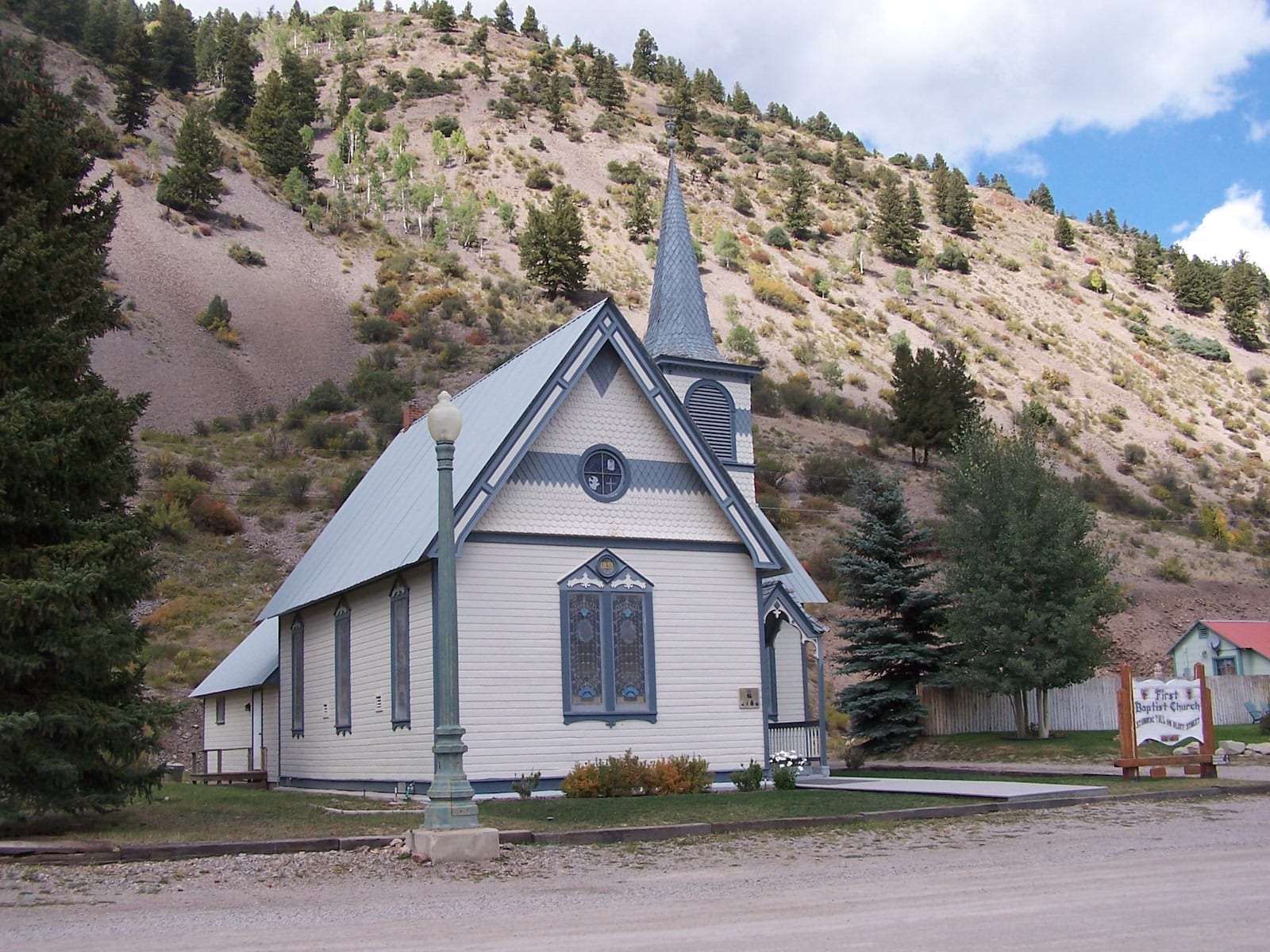 Lake City faced economic and population decline starting in 1910, and has since turned to tourism as its most viable industry. The population has stayed below 500 for the last century.
Main Attractions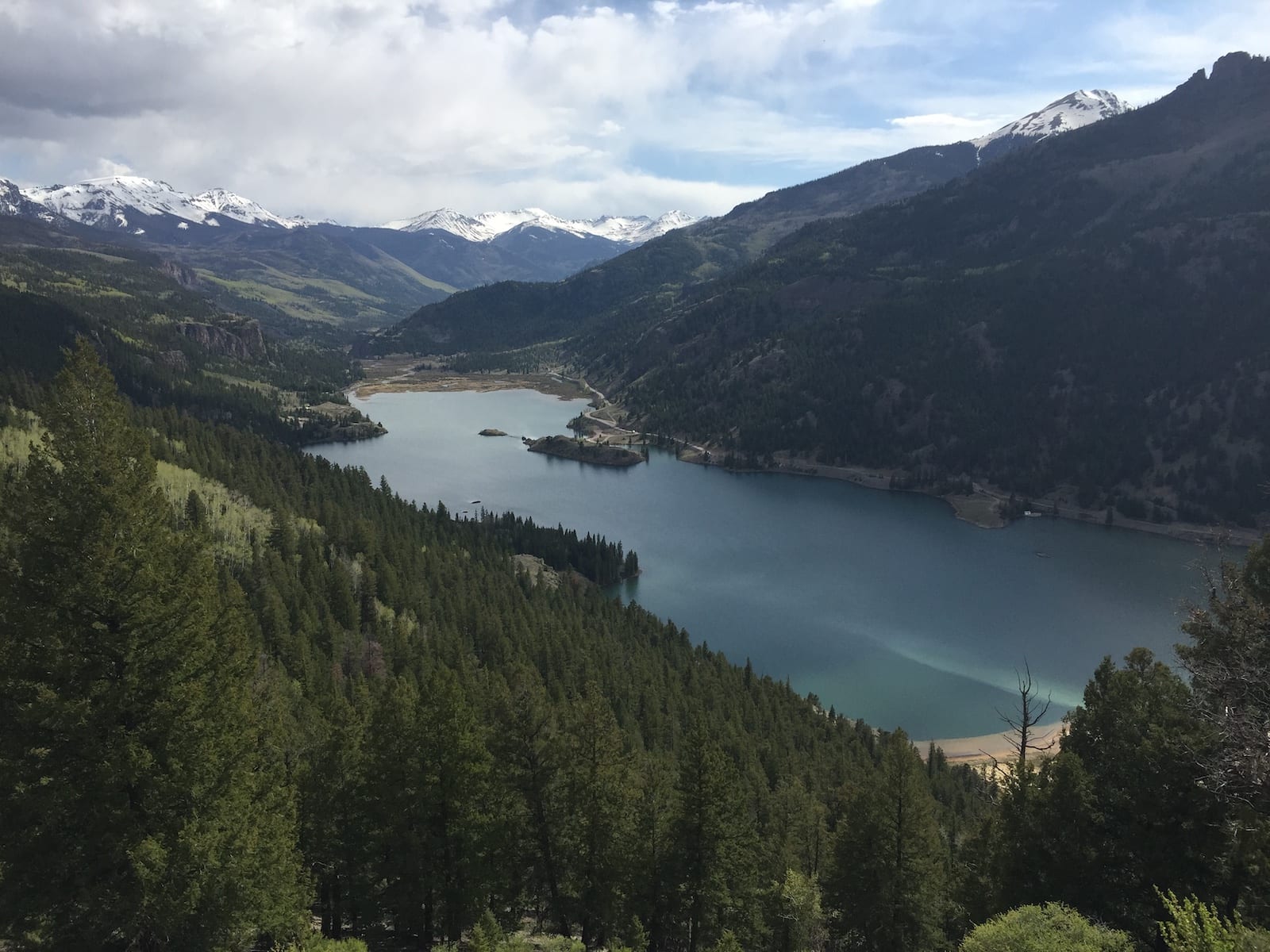 Lake San Cristobal– The second largest natural lake in the state and the town's namesake. It was formed about 850 years ago when a landslide blocked the Lake Fork of the Gunnison River. This 340+ acre lake is open to boating and fishing. Boat and bike rentals are available at The Sportsman Outdoors.
Alpine Loop – This complete 4×4 loop takes you over Cinnamon Pass and Engineer Pass, as well as past numerous ghost towns. It's a designated national scenic byway. Lake City, Ouray, and Silverton all surround the loop. This PDF map from Hinsdale County shows the route and Jeep rentals are available in each town.
Silver Thread Byway – Stretching for 75 miles from near Lake City to South Fork, Highway 149 passes by many mine ruins and natural wonders. One notable sight is the Slumgullion Earthflow, a National Natural Landmark. Both North and South Clear Creek Falls are along the journey as well.
Read about the top things to do in Lake City.
Recreation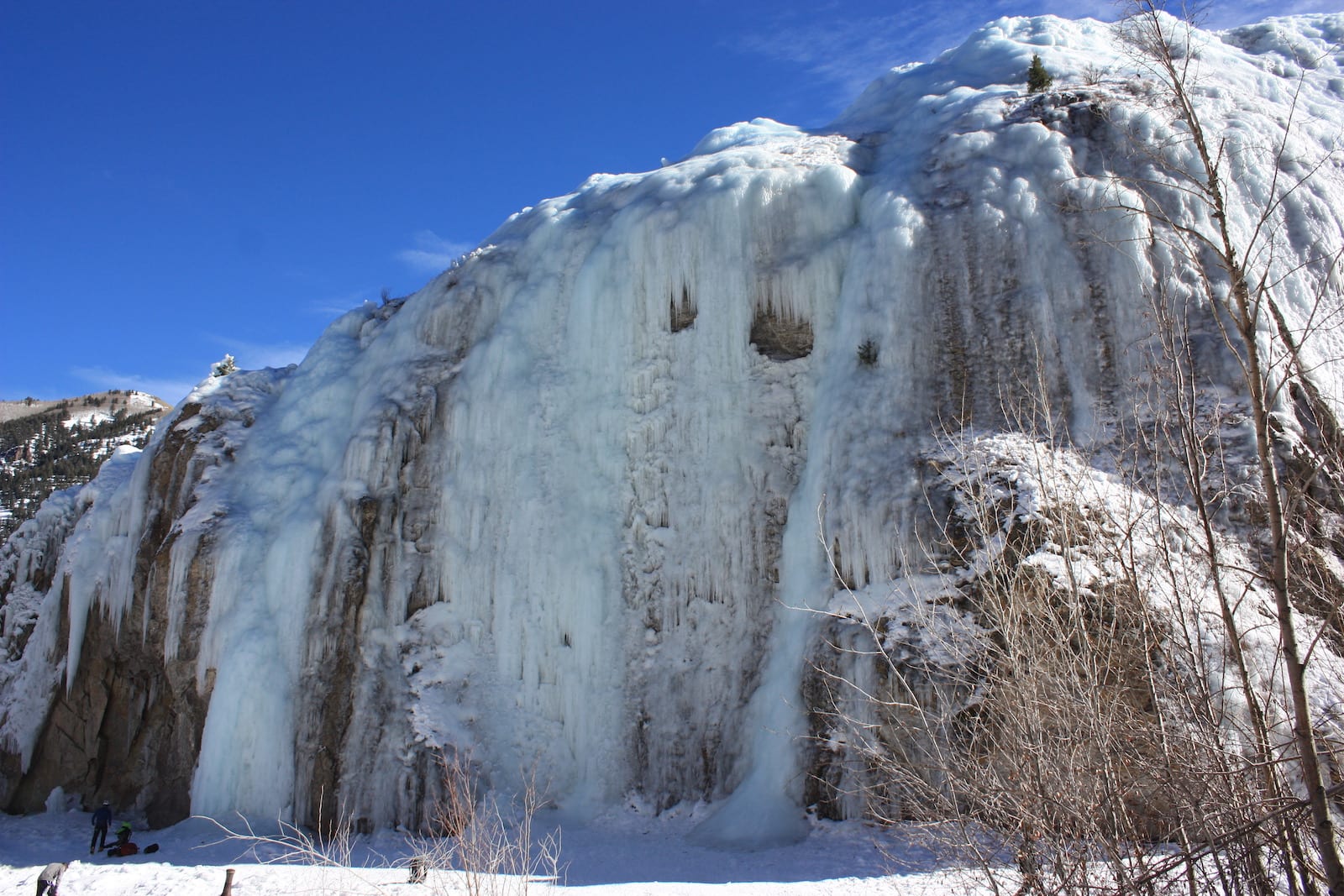 Camping –
There are a lot of dispersed campsites in both directions on Highway 149.
South Clear Creek Falls has a 10 person campground within walking distance to a stunning waterfall. It's halfway between Lake City and Creede.
Primitive camping can be found along the Alpine Loop and throughout the Uncompahgre National Forest.
Read about the camping near Lake City.
Climbing – Ice climbing is extremely popular in town, some of the most well known spots include Lake City Ice Park, Sunshine Peak climbs, Gods Crag and Cataract Gulch.
Fishing –
Lake San Cristobal is open to shore and boat fishing for a variety of trout. Ice fishing is possible in the winter.
Lake Fork of the Gunnison River passes through town and offers surprisingly great fishing and fly fishing.
Hiking – 
Uncompahgre Wildnerness is close to town and has some difficult trails with great views such as Thompson Lake, Crystal Lake, and Independence Gulch.
Nellie Creek trail leads to a gorgeous alpine waterfall and can be accessed through an 8 mile trail or a shorter 2.2 mile trek.
Accommodations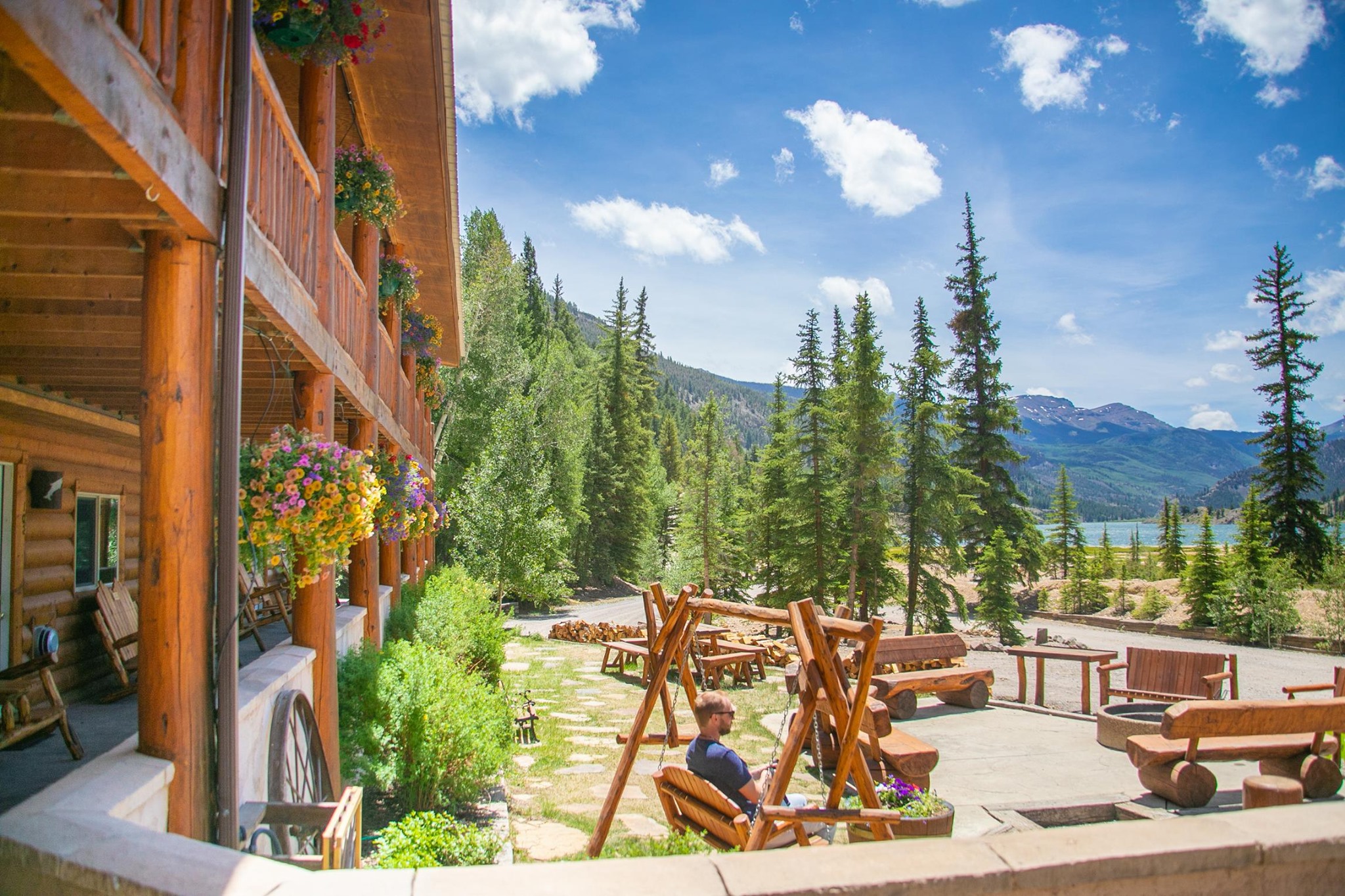 This section contains referral links. If you click through and take action, we may receive a commission, at no additional cost to you. 
Matterhorn Mountain Lodge – Open since 1949, this accommodation is located in the center of town and rents both cabins and rooms.
North Face Lodge – Renovated mountainside lodge with a focus on community and connection to nature. They have a great common area on the deck with alpine views.
Inn at the Lake – A peaceful retreat near Lake San Cristobal, this inn provides cozy amenities to make your stay comfortable and welcoming.
Read about the best hotels in Lake City.
Dining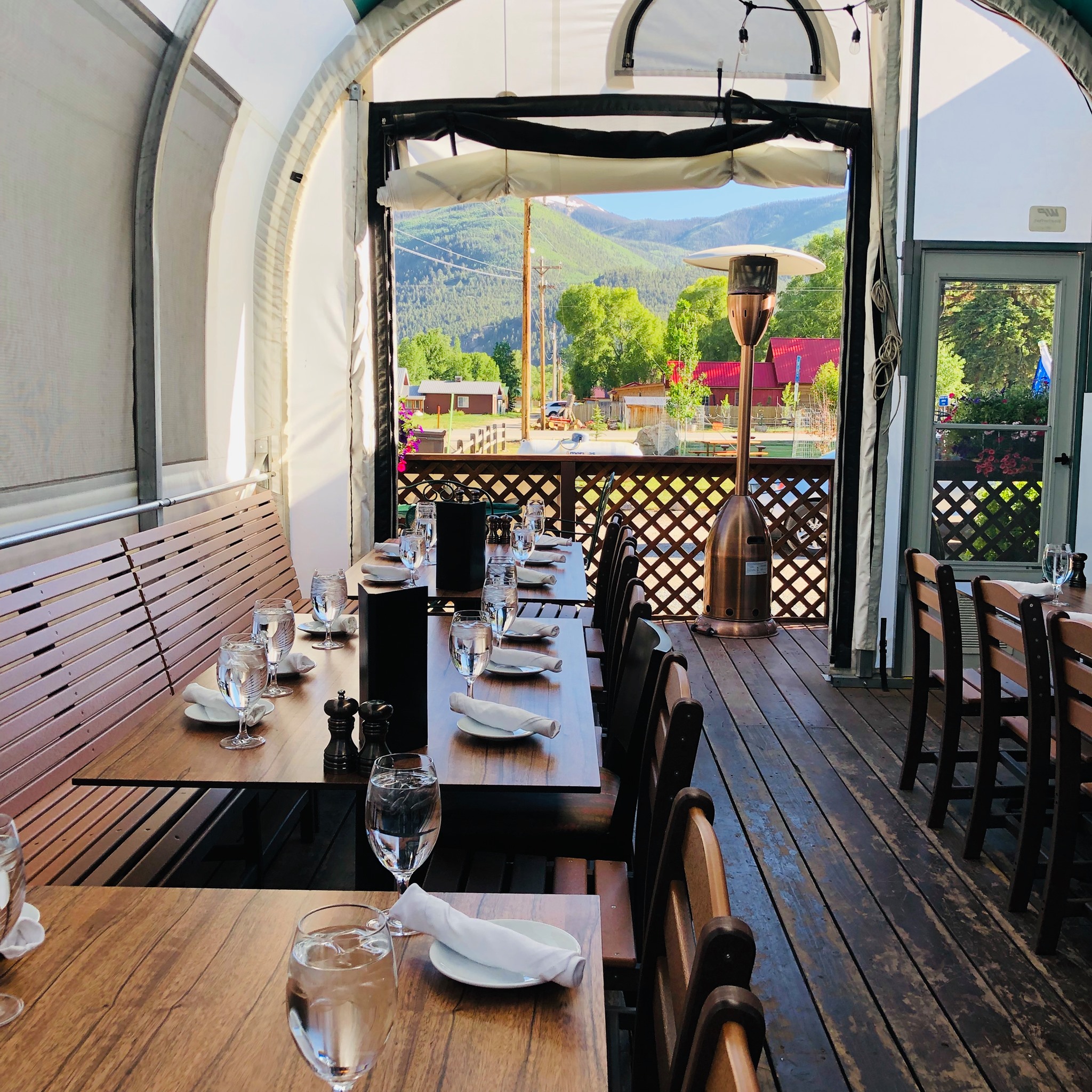 CLIMB Elevated Eatery – Make sure to snag a reservation ahead of time for this cozy spot with creative cocktails and delicious comfort food.
Restless Spirits Saloon –  Features pizza, burgers, beer, and a great happy hour.
Sportman's BBQ Station – Laid-back BBQ eatery with outdoor seating and vegetarian options.
Special Events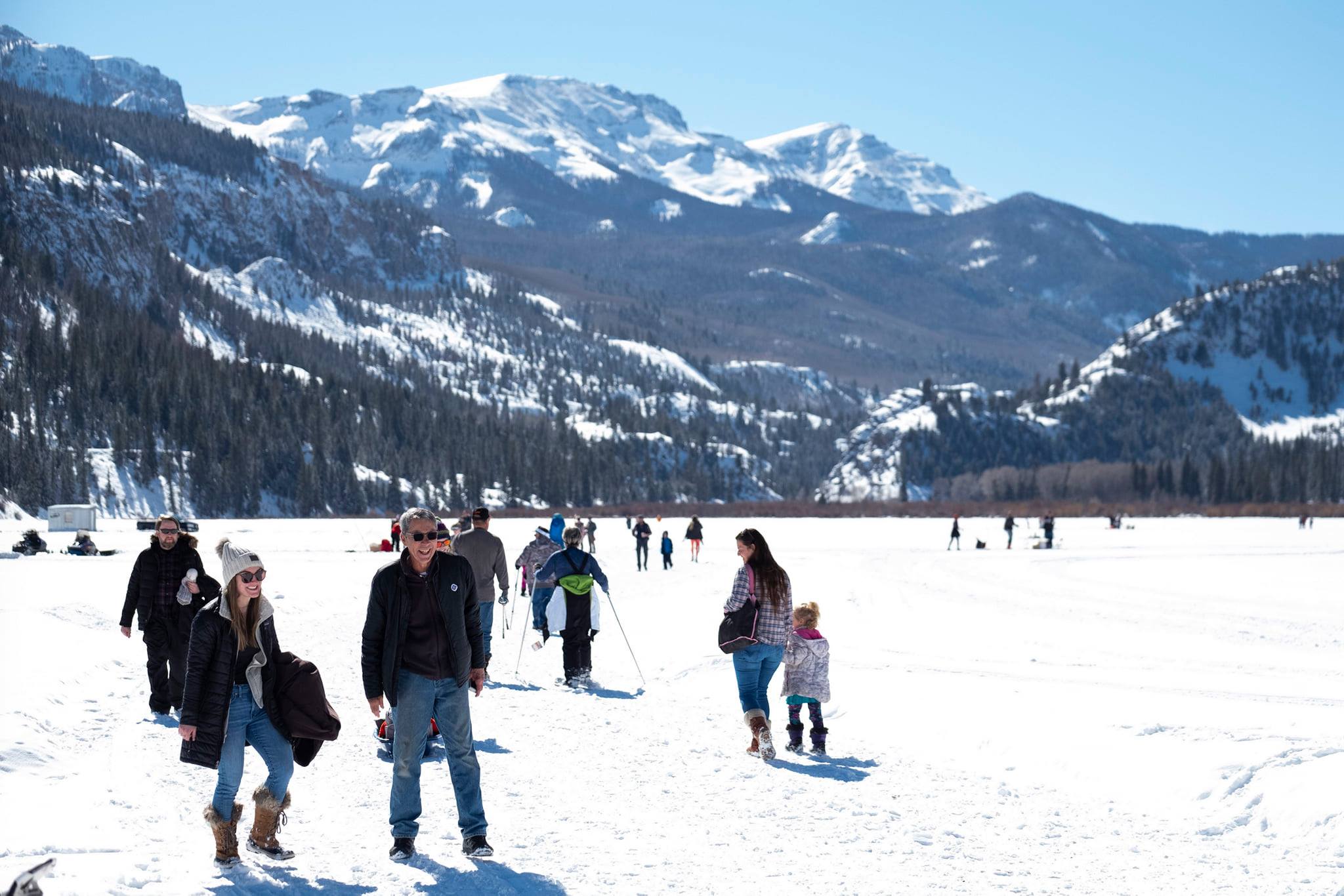 Feb – Lake San Cristobal Brew-Ski – Walk, sled, ski, snowshoe, or dogsled to different stations on Lake San Cristobal for baked goods and local beers.
Feb – Lake City Ice Climbs Festival – Watch experienced climbers battle it out on the ice wall for prizes in different categories. Proceeds from the festival benefit a local non-profit that encourages ice climbing in Lake City.
Jul – Arts and Crafts Festival – Purchase art from regional artists at this highly anticipated celebration of creativity.
Sep – Lake City Uncorked Wine & Music Festival – Saturday event showcasing wonderful food, wine and music. It's the perfect farewell to summer and welcome to autumn, held the third weekend in September.
Sep – Fall Festival & Oktoberfest – Family friendly event with plenty of beer, fun activities, and food vendors.
Dec – Christmas in Lake City – A collection of community wide events during the month of December to get in the holiday spirit. Includes a scavenger hunt for the Grinch, holiday lights competition, and a decorated car parade through town.
Activities near Lake City
ATV/Jeep/Snowmobile Rentals:
Federal Lands:
Ghost Towns:
Ice Climbing:
Ice Skating:
Landmarks:
Museums:
Natural Landmarks:
Public Parks:
Scenic Drives:
Ski Areas:
State Wildlife Areas:
Towns:
Waterfalls:
Latest in Lake City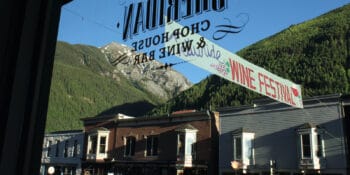 Colorado may be high on the list of craft beer destinations, but it's a great place…