Lake City is a wonderful little alpine town hidden away in the remote San Juan Mountains. Because of its amazing geography and isolate, nature and camping is very easy to find. It's surrounded by some amazing campgrounds and free, dispersed camping.
To reach Lake City from Denver you'll first have to head to Gunnison via Highway 285/Highway 50. And then disappear from the last bit of civilization via CO-149, heading southwest for 1 hour to Lake City. Welcome to the Great Outdoors!
On my evening road trip there, I didn't pass a single car in either direction. It's about a five-hour trip from the Mile High City to escape to Hinsdale County. Your last hour is aboard the Silver Thread Byway, which continues in total 117 miles passing Lake City and Creede, to South Fork and Highway 160. Camping can be found along the entire route, nearby both towns.
List of campgrounds by Lake City, CO, in order of proximity:
Camping near Lake City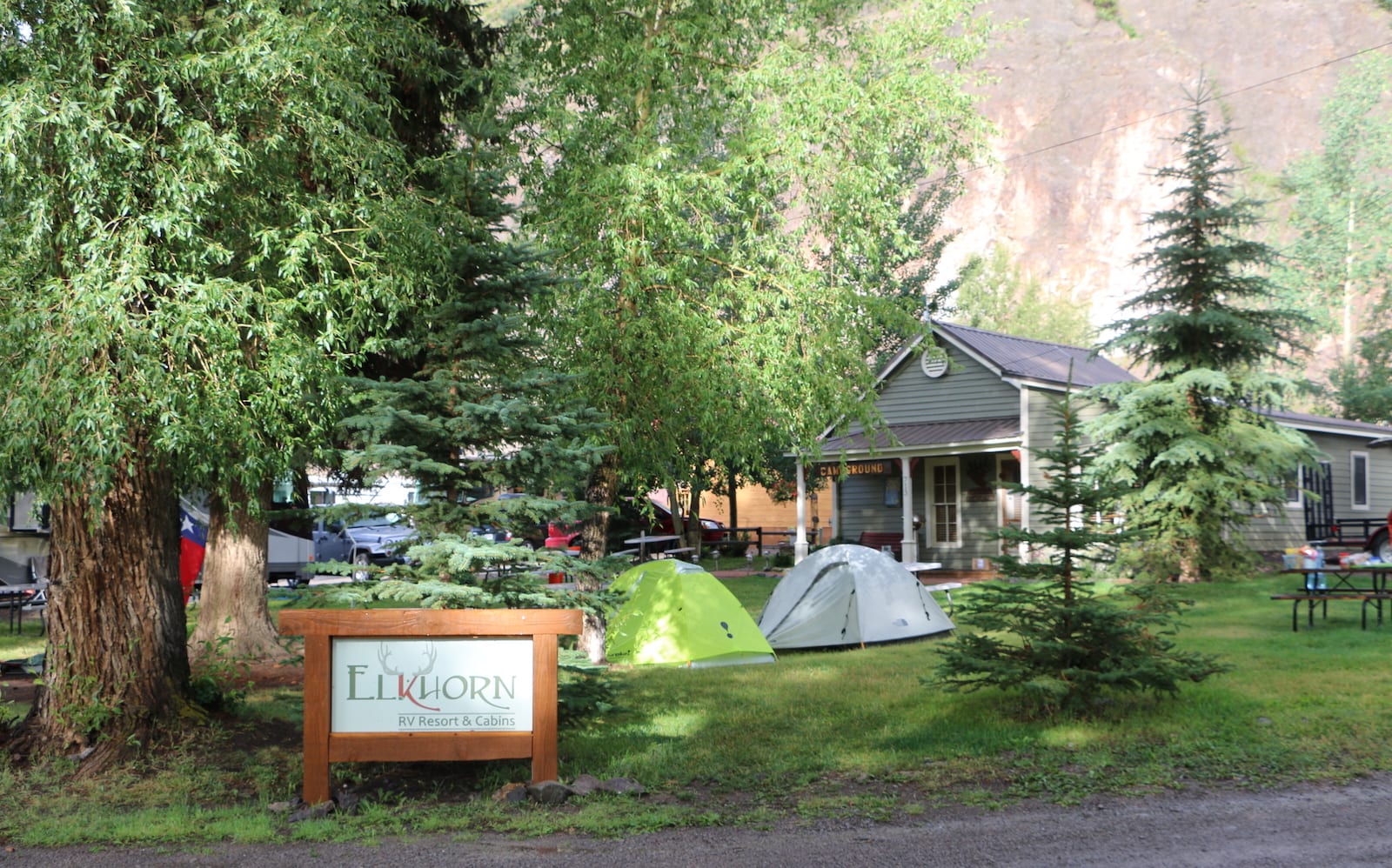 Whether you're looking for free, dispersed camping or a nice, campground with a toilet, Lake City's got both, in conifers. This is a mountainous country, full of lush forests and amazing landmarks. Between the drive to Lake City and Creede, there are two opportunities for waterfalls, North Clear Creek Falls and South Clear Creek Falls, in that order. There are several RV parks, accommodating tents too, located in are very near town.
From Lake City, you're within reach of three national forests: Gunnison, Rio Grande, and Uncompahgre. Free, dispersed camping is found along certain forest service roads within these national forests. FSRs usually begin as a county road, then once you pass the national forest sign, you may or may not come along pre-existing campsites (with rock fire rings). If you don't then try a different road.
This family-owned RV park is in downtown Lake City, close to shops, restaurants, and the other amenities of a small mountain town combined with a quiet, pristine mountain location. This is a popular RV park for campers looking to fish, hike, or just explore the natural wonders of this area.
This RV park is located inside the city limits of Lake City. It is within easy walking distance of shops, restaurants, and other businesses while maintaining a quiet, countryside demeanor. This ideal location provides the RV or tent camper with a great home base to explore the fishing, hiking, bike riding, and motorized recreation the area is famous for.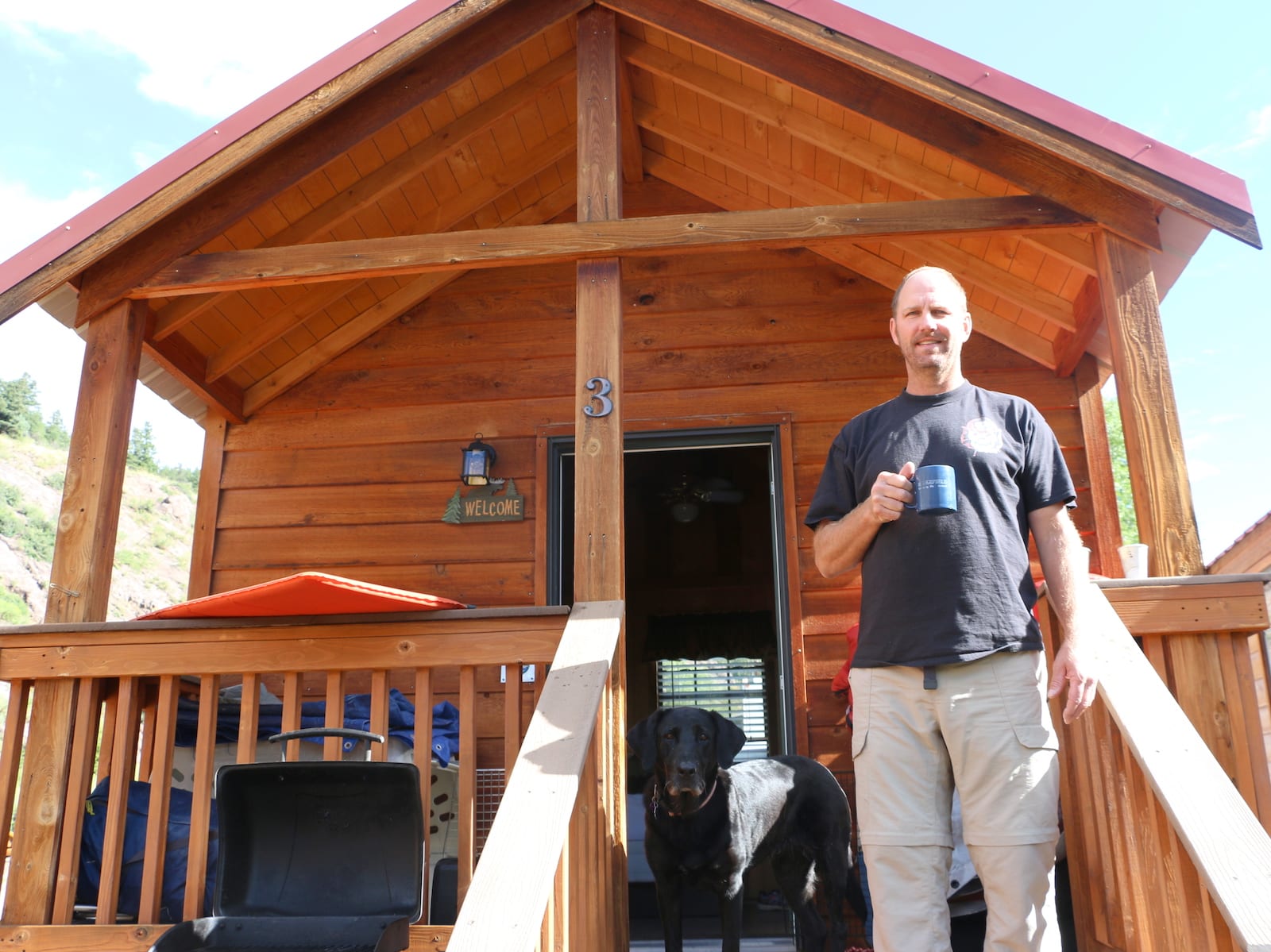 This fully equipped modern RV park is set in the pristine Colorado wilderness with a view of Lake Fork on the Gunnison River. A natural waterfall is a popular feature inside the park. Providing all the amenities of modern camping at a reasonable price is the goal of the owners of this RV facility.
An established RV park with a quiet, friendly atmosphere. Note: they do not accept credit or debit cards, just cash or check. This park is located on the Silver Thread Scenic Highway with many outdoor activities close by. Campers can fish, hike, explore old mines, ride motorcycles or off-road vehicles on nearby trails, or just enjoy the wildlife in the area.
A lightly utilized campground during the summer season, the location of the campground on the Gunnison River makes it a great place for anglers to try their luck with trout fishing. Mountain biking, hiking, and off-road vehicle driving are all popular activities near the camp. A brief drive to the Cataract Gulch Trailhead provides access to the Colorado and Continental Divide Trails.
Set on 41 acres of pristine Colorado wilderness this established campground is a respite from the hustle of modern civilization. Half of the area is covered by two lakes. Campers have exclusive access to fishing these bodies of water. At an altitude of 9200 feet, even the summer evenings have a touch of chill on the evening air.
With public access to fishing on the Lake Fork of the Gunnison River, and the lower fees associated with the Bureau of Land Management campgrounds this simple campground is a bargain. Set just off the Alpine Loop, Mill Creek is in a mountain valley with easy access to the Handies Peak and Redcloud Peak Wilderness Study areas. Popular with hikers, off-road vehicle enthusiasts, mountain bikers, and anglers it offers unique outdoor recreation.
As the name implies, this campground is close to Deer Lakes, a popular fishing venue in a picturesque setting. Hikers, backpackers, and horseback riders all enjoy the area. The flora represents the high altitude of this campground with aspen groves the primary feature. Trails lead to the Powderhorn and La Garita Wilderness areas from the campground.
A family-owned RV Park near the Lake Fork of the Gunnison River. Campers can enjoy wide, long parking areas capable of handling the largest RVs. Anglers have easy access to the Lake Fork, while hikers, mountain bikers and off-road, or all-terrain vehicle enthusiasts can find trails throughout the area.
A primitive campground, with no water, this area remains popular with hikers, backpackers, anglers, and hunters. Located between the La Garita and Powderhorn Wilderness areas it is connected to both by trails leading from the campground.
This lightly used campground is situated between the Powderhorn and La Garita Wilderness Areas, making it popular for hikers and backpackers. Its location on Cebolla Creek is also a destination for anglers seeking trout on flies and spinners. Trails lead from the campground into both wilderness areas.
Consider Creede or Gunnison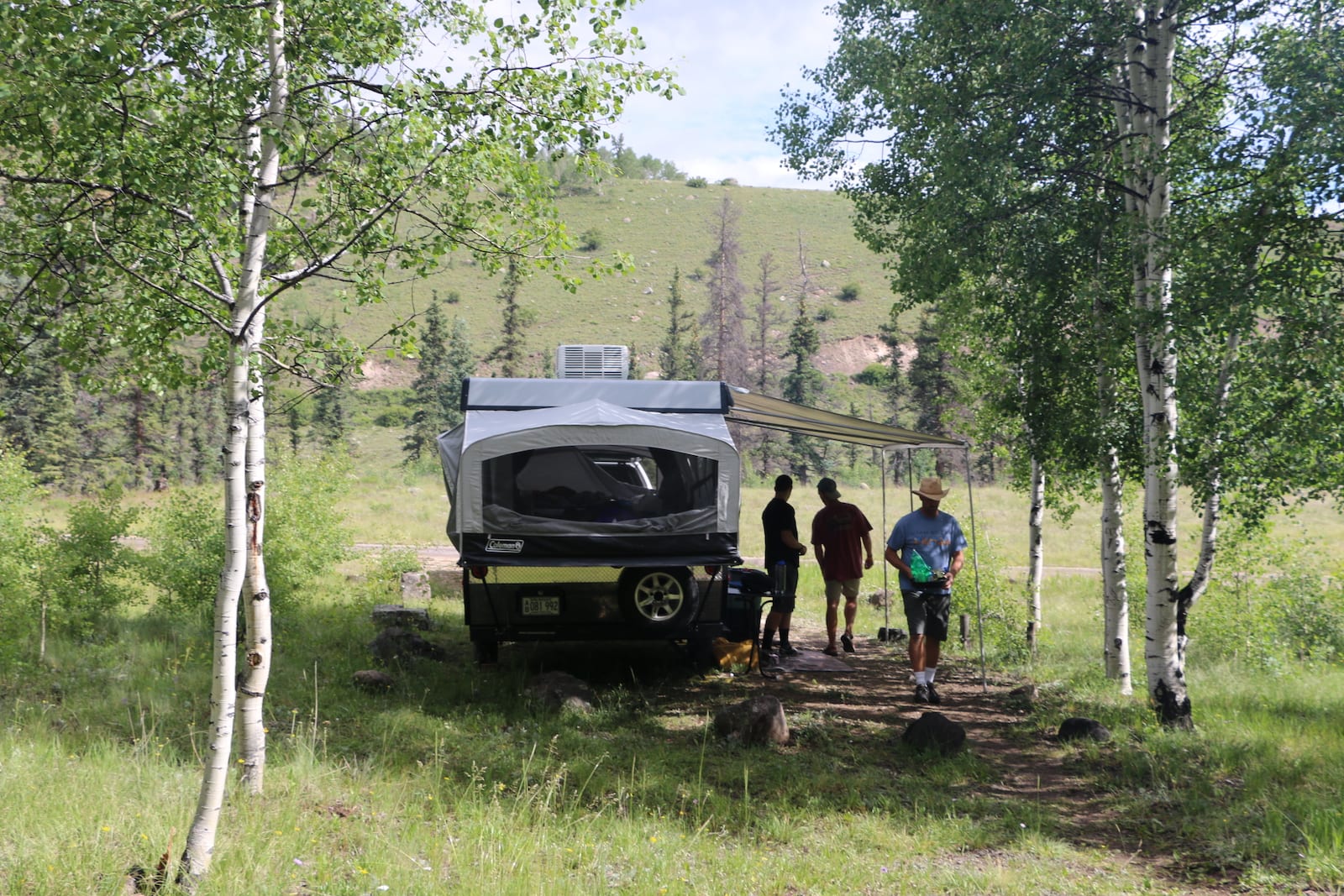 One hour southeast of Lake City sits the Wild West camp of Creede. It's another isolated town along the Silver Thread Byway that makes a great base for camping. It's worth staying in both locations and checking out the different cities though. Creede is only 30 minutes to South Fork at the end of the Silver Thread Byway, so it is also easy to reach as a starting point (and probably quicker). Plus there are plenty of cool campgrounds near Creede to choose from!
An hour north of Lake City is the county seat of Gunnison, a fairly large place with 6,500 people. It's secluded though too and basing here provides you good access to Crested Butte in only thirty minutes. It's unlikely you'll take the hour-long day trip to Lake City, so save the Silver Thread Byway for when you're willing to stay overnight. The lakeside campgrounds by Blue Mesa Reservoir west of Gunny would be an ideal base before venturing south on the byway.
Those are probably the top campgrounds in the Lake City, Colorado region. There are countless forest service roads guarding some wonderful dispersed camping sites if you just drive down some of them. Look for a national forest sign, then once you pass it, look for pre-existing campsites, as evidenced by rock fire rings. Practice leave no trace. Have fun!