Located an hour apart on US-50, La Junta and Lamar both make a fantastic basecamp for exploring Southeast Colorado's many fascinating attractions. Sitting between the two towns, John Martin Reservoir offers lakeside campgrounds open year round.
To the south of La Junta and Lamar is the Comanche National Grassland. It holds free dispersed camping everywhere, except for Picketwire Canyon. This unique landmark holds rock art, historic ruins and dinosaur tracks. While visiting put Picketwire Canyonlands on your day trip itinerary.
Lamar, La Junta and Trinidad are all connected via the Santa Fe Trail Byway. This scenic highway traces the old historic Santa Fe Trail, with numerous things to see along the way, including some ghost towns. Plus there's some cool campgrounds on the route to accommodate both tents and RVs.
List of campgrounds by La Junta and Lamar, CO, in order of proximity:
Camping near La Junta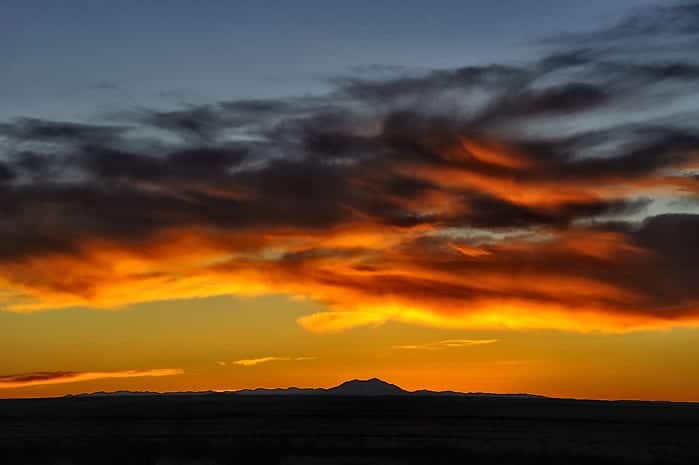 An hour from Pueblo, La Junta is a gateway to the southeast. There's plenty of amenities in this town of nearly 7,000 people. La Junta has its own attractions to see as well, like Bent's Old Fort. There is a nice KOA Journey right in town, as well as several other campgrounds within a reasonable drive.
Set on the historic Santa Fe Trail, this KOA has all the features and amenities the franchise is known for. Just minutes from Bent's Old Fort National Historic Site, this oasis on the prairie is a great launching pad for adventures in the Colorado wilderness. A unique mix of modern living with Wifi and shopping a few minutes walk away with the historic backdrop that many travelers seek in a western adventure.
This area set in scenic Vogel Canyon still has petroglyphs and rock art created by the indigenous people who once lived here. Located on a tributary of the Purgatorie River, this is an excellent area to spot wildlife in their native habitat. Camping is allowed in the parking area only. Horseback riding is one of main attractions with a few amenities in place for equestrian campers. This is a very popular area in spring and late summer.
Camping at it's minimalist best. This area has a host of natural amenities in Lake Meredith and a few manmade ones in boat ramps, and a swimming beach, but that's about it. Set near an active cattle operation, you'll get to know the smell of bovine life well when the wind is right. Free dispersed camping makes this spot worthwhile as does fishing and water recreation on the lake.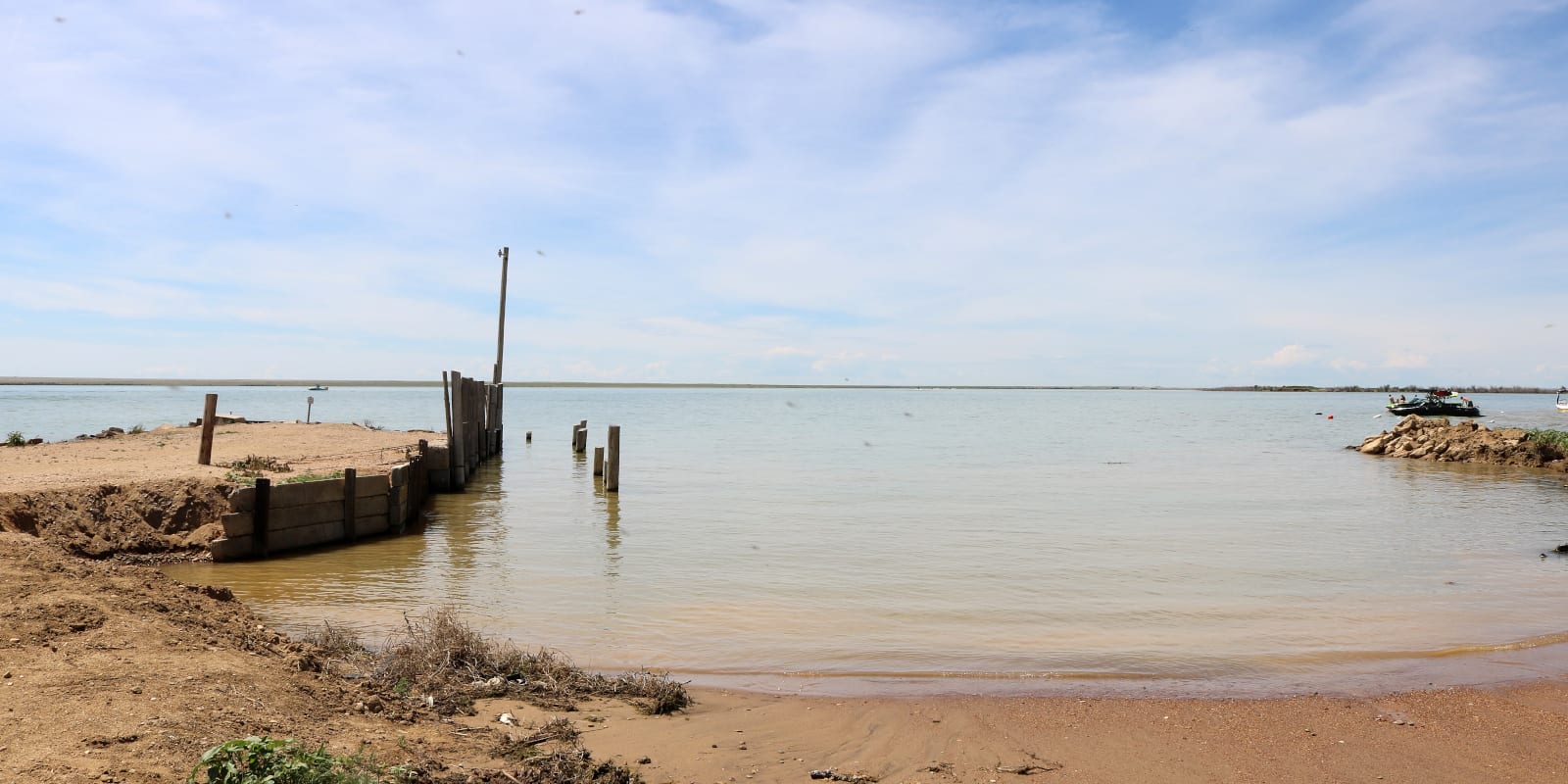 A well stocked lake, known as one of the best cat fishing lakes in Colorado. Wide open spaces, clear skies and almost totally devoid of amenities aside from a toilet. Lake Henry offers the best in dispersed camping in this area. Located just three miles from the small town of Ordway with stores and restaurants available, this might be the perfect place to get off grid for a few days.
This family owned RV park has all the amenities you would expect for both summer, and winter camping. It's location adjacent to a public swimming pool and a 9-hole municipal golf course provide recreation for the entire family right at the park. The location also provides easy access to the many recreational opportunities in Pueblo, Colorado Springs and La Junta.
What is better than free? This dispersed camping area has the added benefit for equestrian enthusiasts of free horse corrals. You must bring your own water, and certified weed-free hay, but the horses have a safe place to stay and not wander when you make your camp nearby the corrals.
This area is the origin of Picket Wire Trail, a popular route for hikers, mountain biking and horseback riding. The views on this trail are described as spectacular. Dispersed camping is permitted in designated areas at the trailhead, but no camping is allowed in the Picket Wire Canyonlands.
Camping near Lamar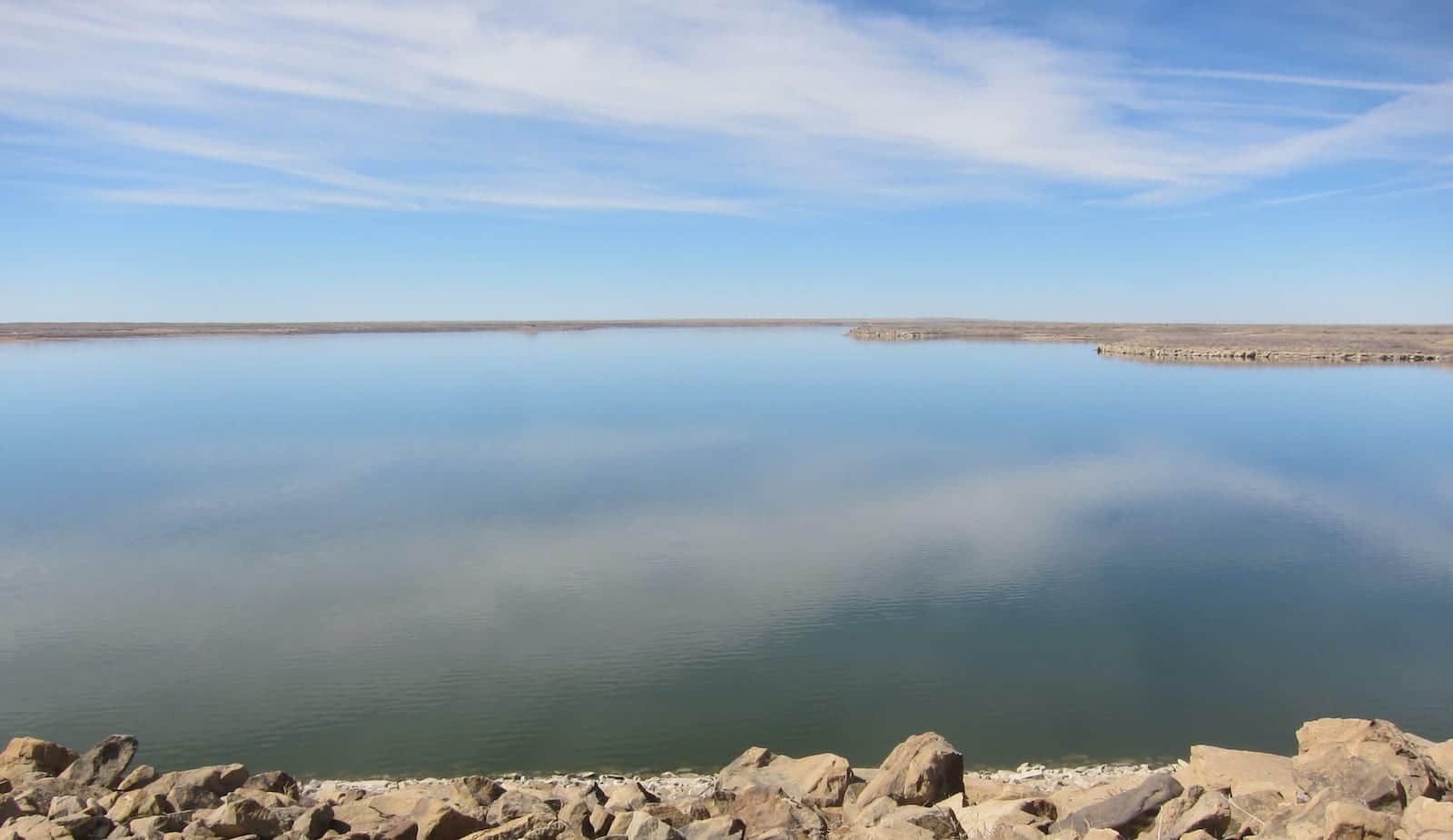 Lamar is a tiny bit bigger than La Junta, at around 7,600 people. It has a nice historic downtown with numerous places to eat and shop. There are a trio of RV parks to choose from right in town. The real jewel though is at John Martin Reservoir. Its Hasty Campground is less than thirty minutes from Lamar.
Set on 4 ½ acres of wide open space, this friendly family RV park is filled with 50' pull-through sites. With full hookups, a wide range of amenities, including a camp store, you won't have to look anywhere else for supplies during your stay. Located close to Lamar, a town with ample restaurants and amenities, this is a great spot to stay on your travels through Colorado.
A privately owned RV park near Lamar that offers a lot in the way of family amenities. A pool in summer, with laundry, showers and other amenities makes this a good place to stay. The close proximity to Lamar, with restaurants, shopping and entertainment creates a welcoming location.
A "horse friendly" facility near Lamar, with spacious pull-through RV sites. A full line of amenities await the human traveler, with a horse motel attached. The 10×14 stalls have outdoor runs with an oversized 12×14 draft horse stall available for larger animals. A swimming pool, open in the summer adds to the family atmosphere.
This is a full service campground operated by the Colorado Parks Department. Electricity is available at all 109 sites, with flush toilets, coin operated showers, and laundry facilities, along with a fish cleaning station that anglers will find handy. The location on the east shore of John Martin Reservoir makes it a comfortable area to camp, even during the winter months.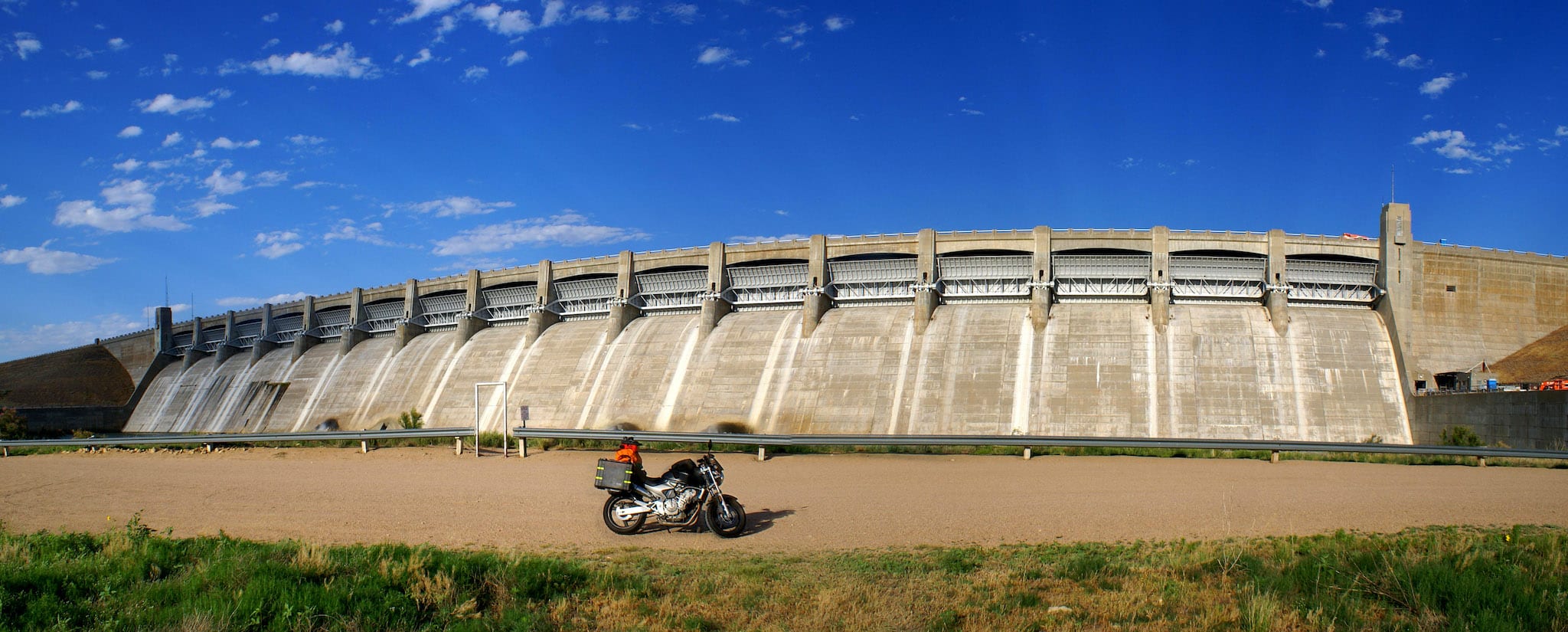 Located on the north shore of John Martin Reservoir, this large campground has just the basics provided for the camper. Amenities such as showers, electricity, water, laundry and a fish cleaning station are available at the Hasty Campground accessible to the east via a connecting loop. John Martin Reservoir is a popular fishing spot year-round, even during the usual mild winters in the area.
A privately owned RV park with accompanying grocery store and bait shop. This facility has low hanging trees on most of the 20 sites, creating a lot of summer shade, but not a lot of clearance for high profile RVs. Electricity and water at all 20 sites with showers and a laundry facility provide amenities for your stay. Close proximity to excellent fishing at John Martin Reservoir is the main outdoor attraction.
A small, shady RV park set in the city park of the tiny town of Holly. This RV park is maintained by the city and offers spacious open areas, showers, picnic tables and ample shade trees. It's a step back into the past when the roadside table was the place for lunch for traveling families.
Consider Pueblo or Trinidad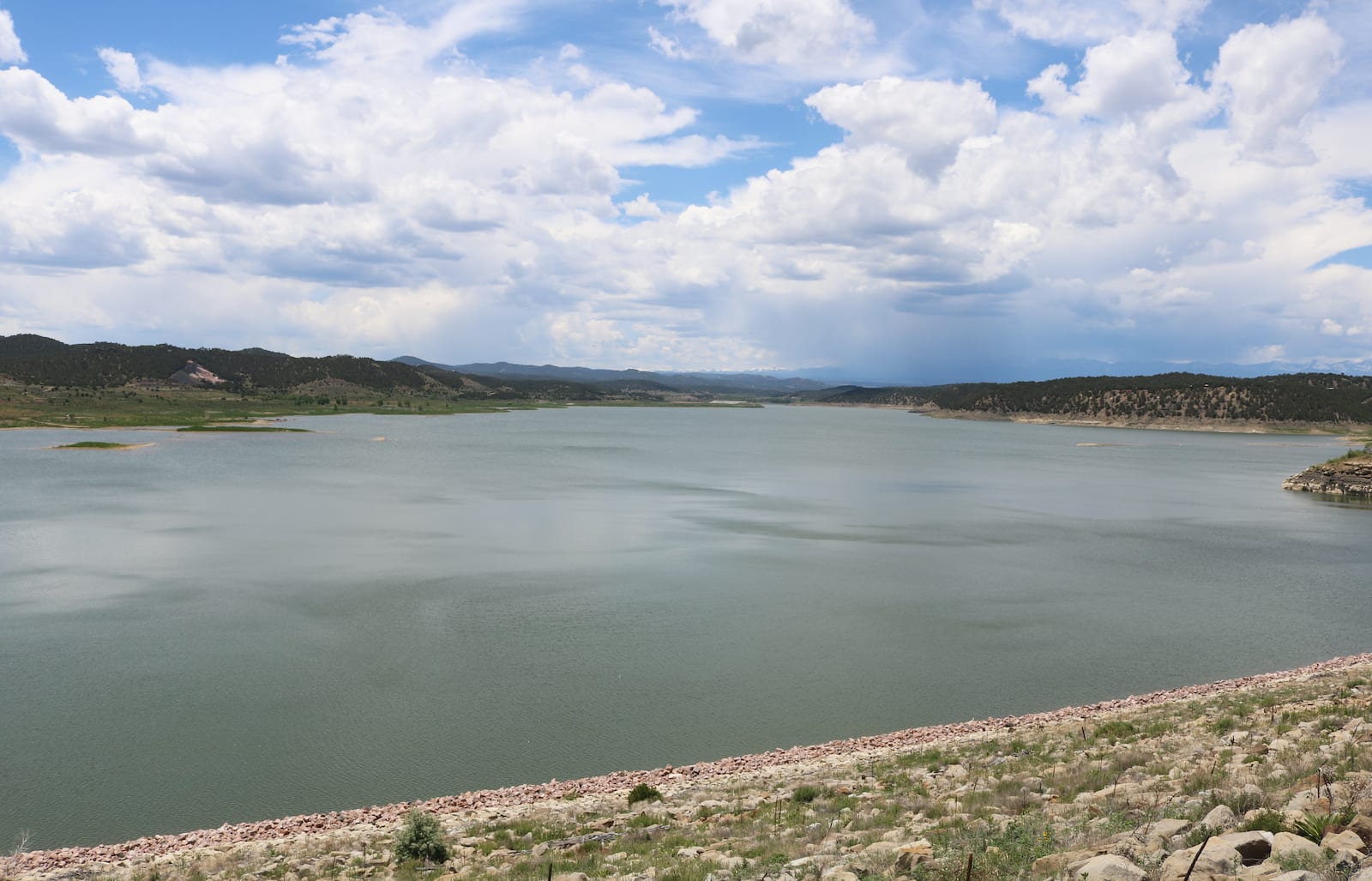 Southern Colorado's largest city, Pueblo, also makes a convenient basecamp for checking out the southeastern plains. You can day trip to Comanche National Grassland while spending your evening lakeside camping by Pueblo Reservoir.
Tour the Santa Fe Trail from the foothills to the plains, west to east, Trinidad to Lamar. Just like Pueblo, Trinidad is an excellent place to camp to soak in all of southeastern Colorado. There's lakeside campsites next to Trinidad Lake, a beautiful state park just west of town.
Those are top campgrounds from Lamar to La Junta, Colorado! Have a terrific journey through the Great Plains along the historic Santa Fe Trail!