Old West Golden is the metro area's own mountain escape, nestled right at the edge of the Rocky Mountains. It offers close access to a big backyard of adventure, with plenty of camping nearby Golden, Black Hawk and Central City.
To the west of Golden lies the amazing Arapaho National Forest. All your typical outdoor recreation can be found, from hidden mountain lakes and expansive vistas, to scenic auto tours, like the Lariat Loop and Peak to Peak Byway. From Golden it's within a thirty minute drive to reach the listed campgrounds, as well as the casino towns of Black Hawk and Central City.
Whether you're looking for an in-town spot to park your RV, or a primitive campsite to pitch your tent, you'll find them between Jefferson and Gilpin counties. Several excellent campgrounds lie within the Golden Gate Canyon State Park, located nearby Black Hawk and Golden.
List of campgrounds near Golden, Black Hawk and Central City, CO, in order of proximity:
Private Campgrounds in Golden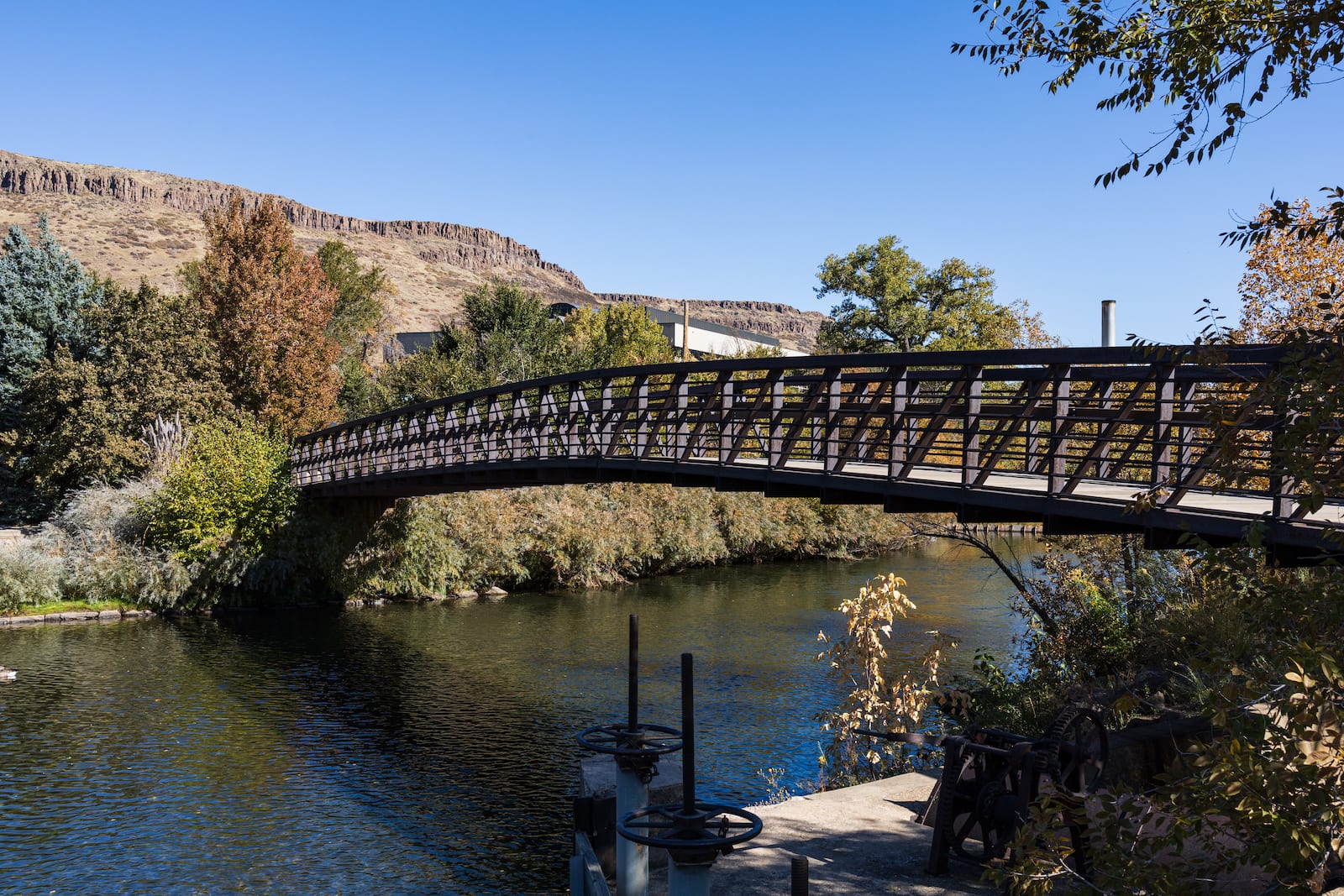 Home to the famous Coors Brewery, Golden makes an efficient base for exploring both the mountain and city life. There are a couple of RV parks in town, both open year round. Clear Creek RV Park has tent sites as well, and a convenient location next to a paved hiking path along Clear Creek. There are plenty of places to eat and shop within town, plus the whole metropolitan sprawl.
This modern, full-service RV campground offers everything you could look for in a picturesque setting close to the attractions of Denver, Golden, and the surrounding Colorado wilderness. A perfect launching point for your next outdoor adventure.
Located in the exciting mountain town of Golden, this RV park has all the amenities you could ask for in easy distance of all the wonders of the Colorado wilderness. It's located right beside Clear Creek, providing the perfect people watching all summer long at the Clear Creek Whitewater Park. River tubers float by all summer long.
Campgrounds by White Ranch Park near Golden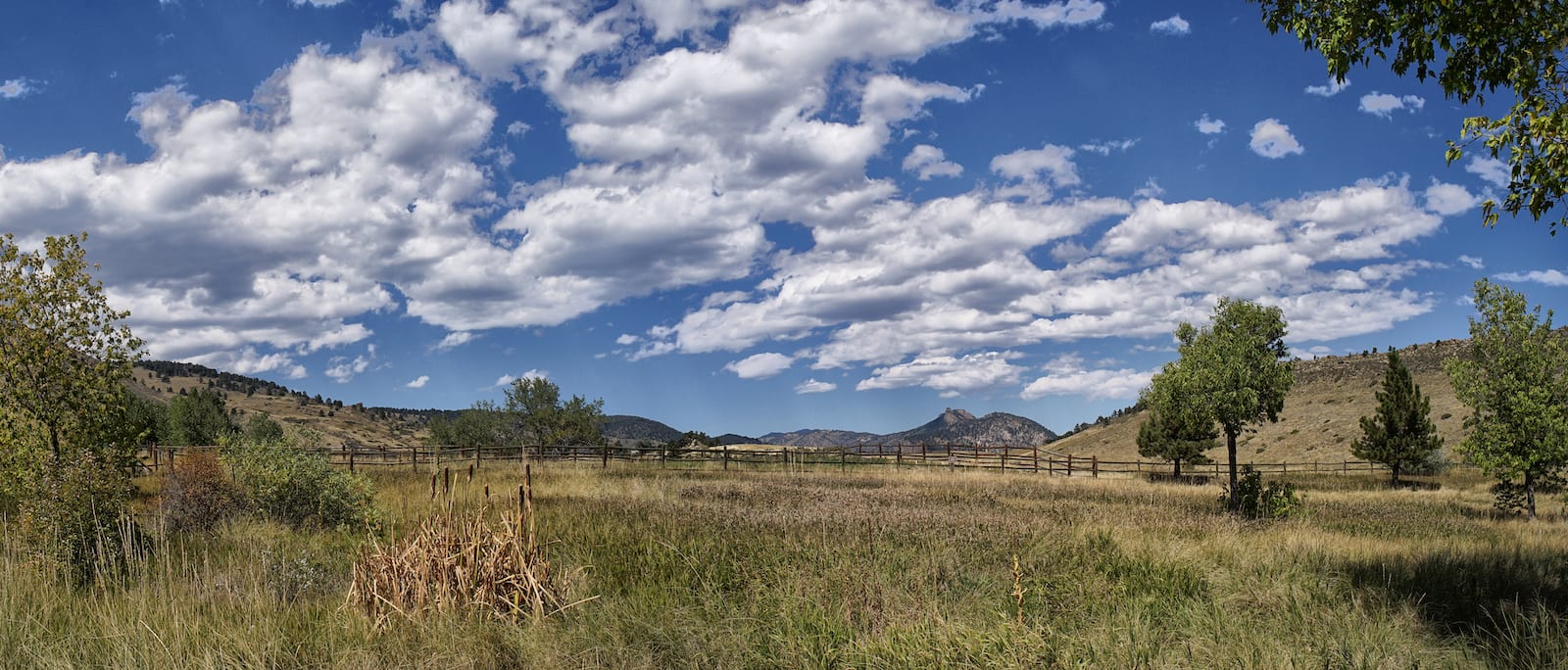 One of the Jefferson County Open Space parks, White Ranch features a slew of great multi-use trails and a couple of primitive campgrounds. The campsites require a short trek to reach, but it's well worth the escape you'll experience from the bustling city life nearby. The namesake White Ranch Loop is a nearly 5 mile trail open to bikers, hikers and equestrians.
This open space in the midst of sprawling Jefferson County provides educational tours, interpretative settings and quality camping near the Denver Metro. The tent friendly campground requires about a 1.3 mile hike to reach.
This is an easy to access equestrian-friendly campground within the White Ranch Park. It requires a short hike into to reach, so you'll feel a world away from the busy metro. Permits are free, but required to camp here. It's located near Longhorn Trailhead for an easy hike.
Camping in Golden Gate Canyon State Park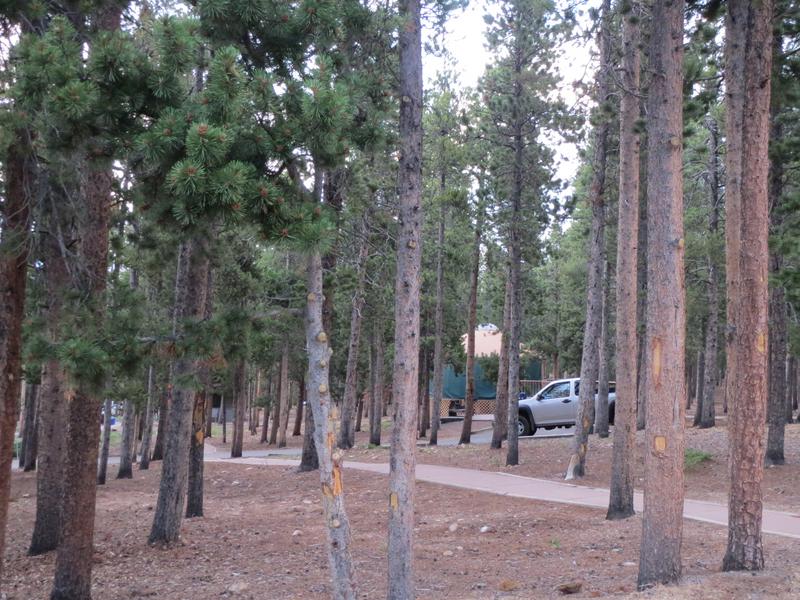 One of Colorado's nicest state parks and camping opportunities lies within Golden Gate Canyon. There are a few campgrounds to choose from, which includes twenty backcountry hike-in campsites. These campgrounds put you within a quicker drive to Black Hawk than Golden, but the latter is still only 30 minutes away. There's a vehicle fee in addition to camping fees to access the park.
A fully equipped campground in the midst of picturesque Golden Gate Canyon State Park in the heart of the Colorado Rockies. A popular summer destination with winter activities like tubing, cross country skiing and tubing.
If you enjoy the change of seasons, you won't find a better place to witness the beauty of the aspen groves as they change from green to yellow and red against the dark green beauty of the native conifers indigenous to the region. This is a primitive campground with few amenities, but a unique way of getting back to nature.
Nestled in the spectacular Golden Gate Canyon State Park this campground is a haven for horseback riders throughout the summer season, and hunters in the fall. Facilities and open areas allow for tethering up to 16 horses along with erecting portable corrals.
This lovely piece of real estate consists of only one large group campsite, accommodating 75 people. The elevation is 8,800 of high alpine forest, so you'll be afforded a delightful experience of the senses and privacy for your group. It is restricted to tent camping only, so no travel trailers or RVs.
This group campground is located on Damascus Road off of Gap Road in a thick forest of lodgepole pine. It smells of Colorado. Bring your camping chairs and group of up to 30 people to this private set of woods less than twenty minutes to Black Hawk.
Camping near Black Hawk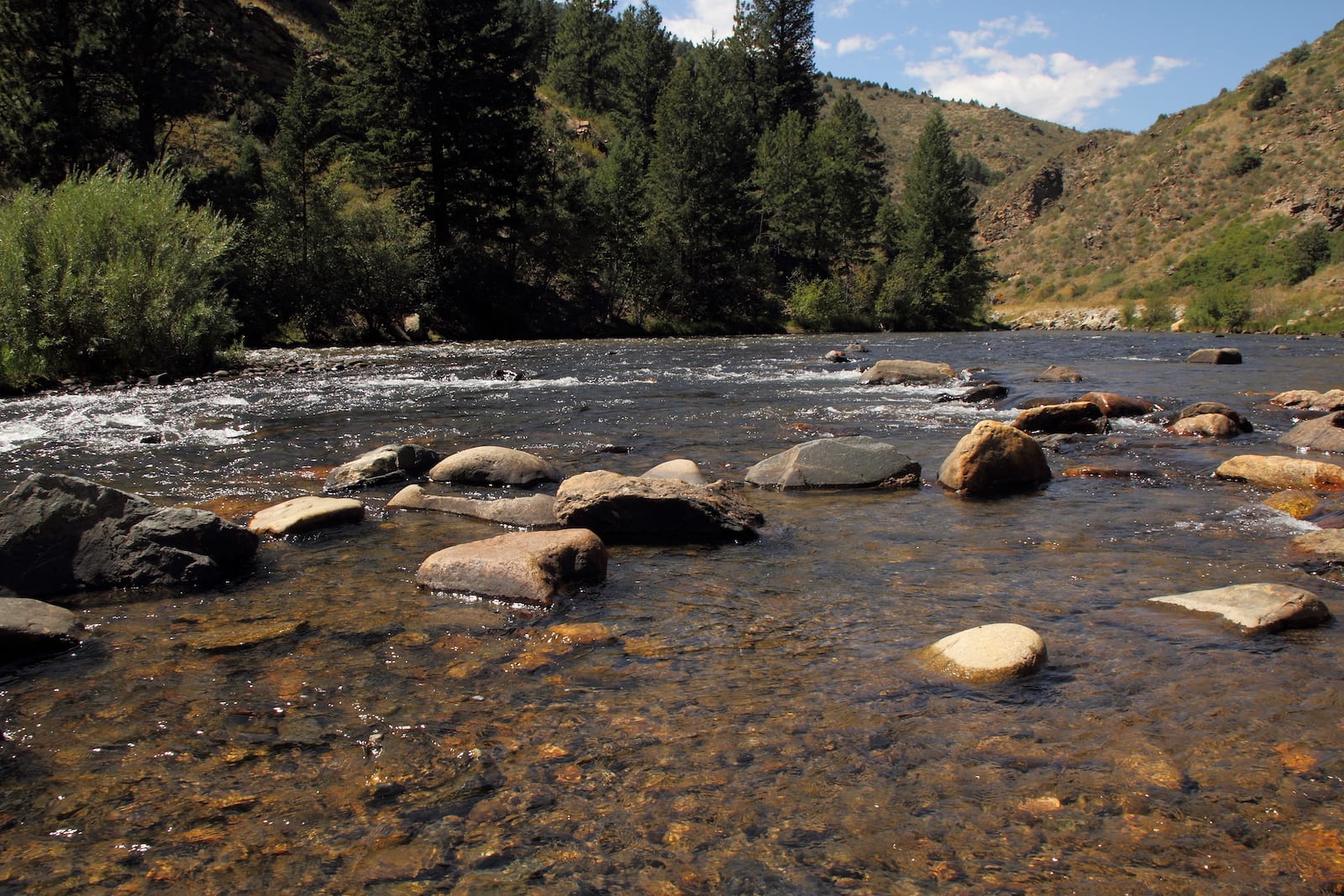 Gilpin County's casino capital is Black Hawk. Small in population, but towering in casinos, this is a vibrant place to camp nearby. There a few solid campgrounds to choose from around town, plus the aforementioned campsites in Golden Canyon State Park. The region has a lot of old mining and forest roads to explore, so bring your 4WD vehicle and uncover this beautiful part of the front range mountains.
Further north of Black Hawk on the Peak to Peak Byway/CO-119 lies Rollinsville at Moffat Tunnel, and later Nederland. Both have some fun camping that are close to Gilpin County and Golden as well. The forest lined roads in this region are rich with sightseeing. Consider camping near Nederland for a similar feel and proximity to Golden Gate Canyon.
A full service, modern campground with everything necessary for the RV enthusiast or tent camper. This campground has a little bit of something for every member of the family and is a perfect launching point for adventures in nearby Golden Gate Canyon State Park.
Looking for a scenic area to hold a family reunion, wedding, reception, or corporate outing? This campground is the place to bring your group to the wonders of the scenic Colorado wilderness.  Group camping for large groups is easy at this site.
Located in a mountainside aspen and lodgepole pine forest, this basic campground is lightly used and a perfect getaway for anyone looking for a quiet place to camp. Wildlife and scenic views abound in this scenic area.
Camping near Central City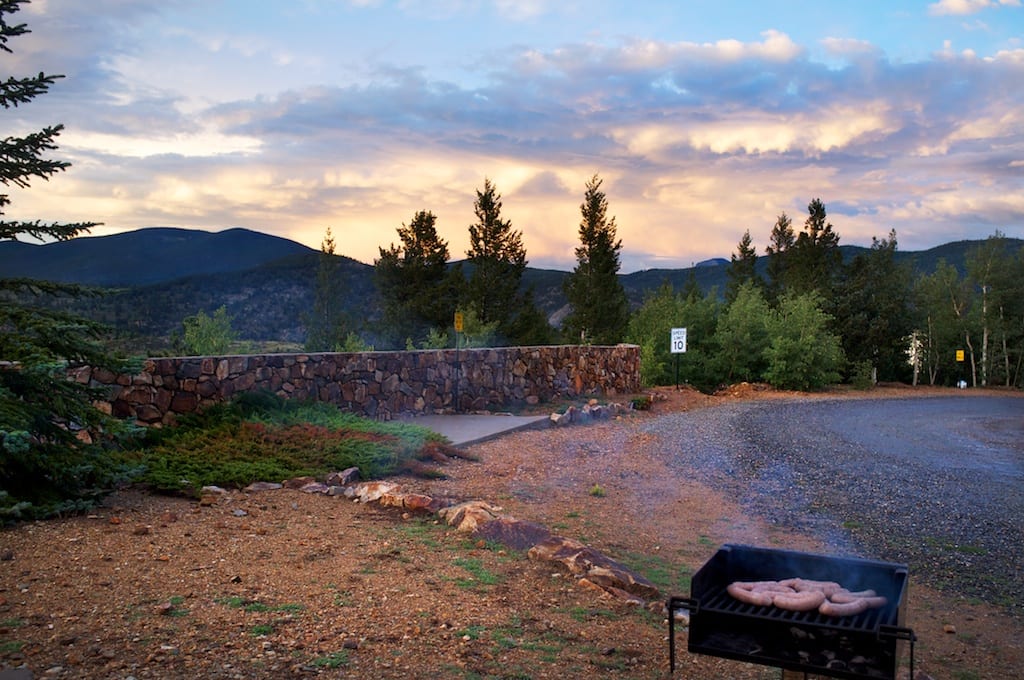 Larger than Black Hawk in terms of population, Central City boasts the nicer historic district and its fair share of colorful casinos. There's one USFS campground close by, a wonderful summer option for both travel trailers and tent campers. There's also a reliable KOA. If coming straight from Denver, consider taking I-70 to the Central City Parkway to arrive at town. It's a cool alpine road that climbs quickly up from the interstate.
Perched a mile above Central City and Black at 8,490 feet, this "big rig friendly" campground makes an excellent base for larger campers. It's convenient to access with a slew of amenities, including deluxe cabins for rent. The Central City KOA offers premium tent sites too.
At the nexus of many hiking and biking trails, this campground is close to the famous Peak to Peak Scenic Byway.  Creeks, rivers, and lakes in close proximity offer a variety of trout fishing.  Jeep trails are popular among off-road vehicle enthusiasts.
Consider Evergreen, Morrison or Idaho Springs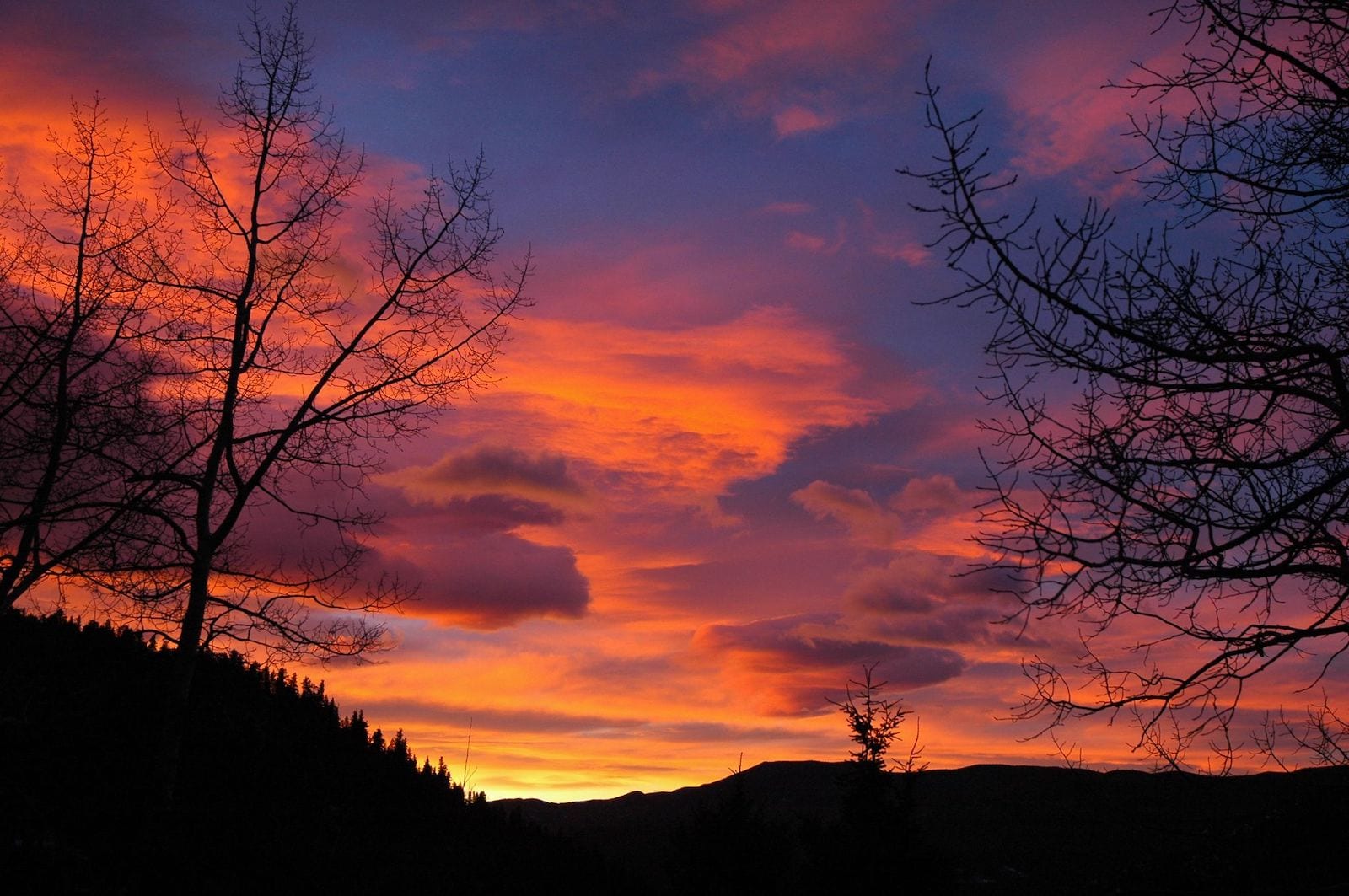 Less than thirty minutes west of Golden via I-70 is Idaho Springs. It's one of the most passed-by and overlooked mountain towns for a summer destination. From I.S. you can be in gambling in Gilpin County in twenty minutes or starting the drive up Mount Evans Byway. There are some great campgrounds near Idaho Springs, which make a convenient base for exploring Clear Creek County's gems.
Also less than thirty minutes from Golden is Evergreen, another cool mountain town. Sandwiched between Idaho Springs and Evergreen is Mt. Evans, so either town is a gateway to this 14,270-foot peak. Consider camping in Evergreen by Mt. Evans, perhaps at Echo Lake Mountain Park.
Along with Golden and Evergreen, Morrison is the third town visited on the Lariat Loop, a national scenic byway. It's located only fifteen minutes south of Old West Golden, right by the famous Red Rocks Amphitheatre. Consider camping at Bear Creek Lake, a nifty public park managed by the City of Lakewood. It's located only ten minutes to Red Rocks, so a perfect accommodation for a summer concert night.
That's a roundup of the best places to camp in Black Hawk, Central City and Golden, around Gilpin and Jefferson counties. Please clean up all your trash, make sure you fire is completely out and have a terrific time!