Morrison is a quiet town tucked in the foothills of the Front Range. It's most known for its music venue, Red Rocks, located just up the hillside from downtown. There are several places to eat and shop in this quaint historic town.
The town sits at around 5,765 feet above sea level in the foothills of Colorado. It has a small population of around 430 people and a town motto: "The Nearest Faraway Place."
Main Attractions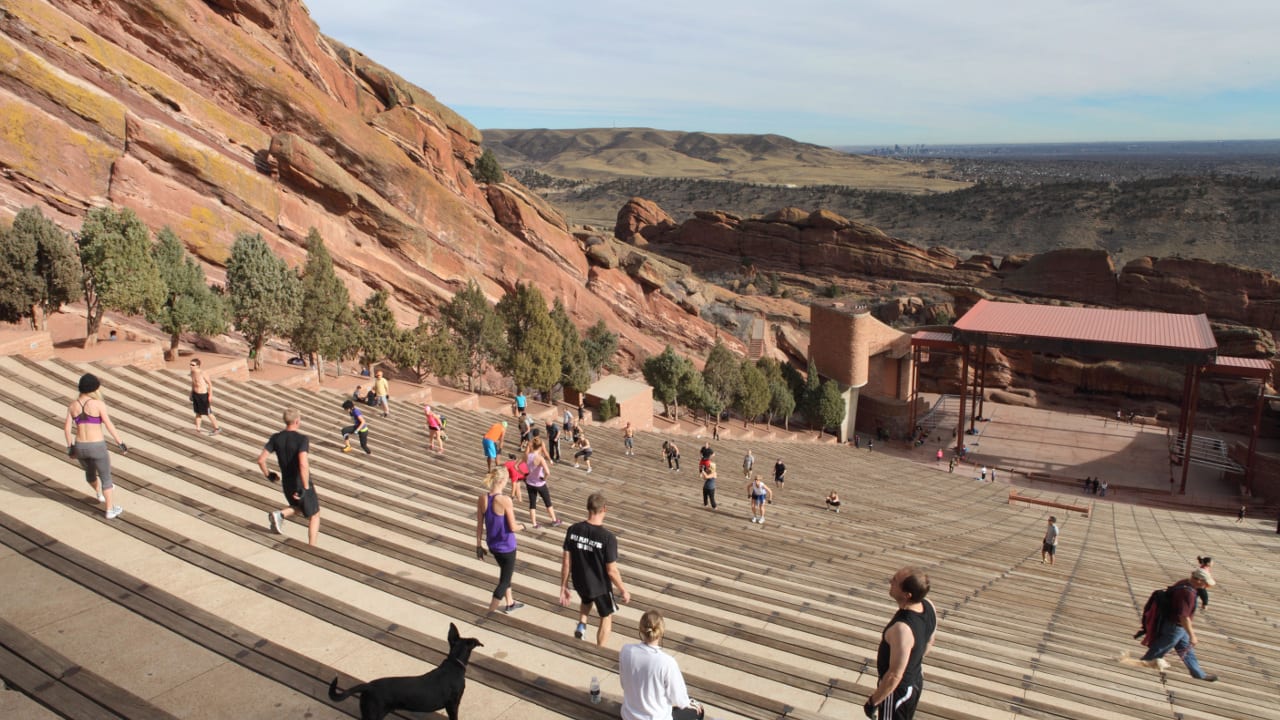 Red Rock Park & Amphitheatre – One-of-a-kind concert venue situated at the base of the Rocky Mountains. Giant, 400-foot sandstone slabs form the amphitheater which overlooks the city of Denver. It seats 9,450 people.
Read about the top things to do in Morrison.
Recreation
Camping:
Fishing:
Bear Creek Lake, Chatfield Lake and Evergreen Lake are all within a short drive.
Hiking:
Red Rocks Amphitheater is a popular spot to hike year round. The Jackson County Open Space provides many great trails, with several through similar red sandstone formations.
Accommodations
Hotels and lodging:
Dining
For such a small town there are plenty of restaurants. Easily the town's most famous restaurant, The Fort, is an authentic replication of Bent's Old Fort in Southeast Colorado. They serve a delicious and creative array of food from the Early West.
Cafe Prague serves Eastern European classics including wiener schnitzel and beef goillash. Morrison Holiday Bar is the local watering hole. Find a mix of fare, from burgers and sandwiches to tacos and burritos at the locals favorite, the Red Rocks Grill. Wings and other fried goodies can be had at Willy's Wings.
Special Events
Jun-Aug – Yoga on the Rocks – Early rising yogis will love the open air classroom setting provided by the spectacular Red Rocks Amphitheater. From early June to early August, guided yoga classes are happening at 7am, doors open at 6am. Bring your mat and get your space early!
Aug – Colorado Symphony Acoustic on the Rocks – Four days of classical music at Red Rocks Amphitheatre in mid August. It features Colorado's top string performers playing the likes of Mozart, Walker, Bartok and Tchaikovsky.
Activities near Morrison
Amusement:
Dining:
Ice Skating:
Landmarks:
Museums:
Public Parks:
Scenic Drives:
Speedways:
State Parks​:
Towns:
Latest in Morrison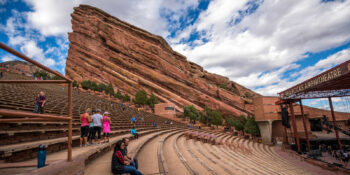 The quaint foothills community of Morrison is primarily known for one thing around the country, and…