Pine Junction consists of one intersection of commerce on Highway 285, just southwest of Conifer. Many of its residents commute to Denver for work.
The town shares a mailing address with Pine, a tiny historic town located fifteen minutes south of Pine Junction on County Road 126. The elevation is 8,448 feet.
Main Attractions
Staunton State Park – Stauton is a 3,828-acre that consists of a couple picnic areas and an extensive system of multi-use trails for hiking, biking and horseback riding. There's also pond and stream fishing, in addition to rock climbing.
Accommodations
Activities near Pine Junction
Federal Lands:
Public Parks:
Scenic Drives:
State Parks:
Towns:
Latest in Pine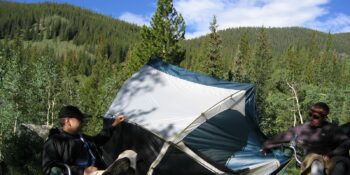 View more Pine articles