Como is a tiny former railroad community tucked away about one mile off of Highway 285. It's located ten miles east of Fairplay via Highway 285.
There's not much open in Como, except for an art gallery. The Mountain Man Gallery offers wildlife photography, jewelry and wood carvings. However, there is some traffic through town via Boreas Pass.
History
The region's first gold strike was at Tarryall in 1859, not far from Como. Coal mining boomed in 1871 for Como. Once the train arrived in 1879, Como thrived as the largest town in Park County, near 500. It was named after some local workers hometown in Italy.
It was a major hub of the railway for the Denver, South Park & Pacific Railway with up to 26 trains passing through town each day. Ranching has long been popular in the area too. The historic Wahl-Coleman Ranch now manages cattle and hay.
Main Attractions
Boreas Pass – It's a seasonal 11K+ pass that leads to Breckenridge in 21 miles. Camping, hiking and biking are the summer draws.
Recreation
Read about the Camping near Como, around South Park.
Accommodations
Activities near Como
Federal Lands:
Scenic Drives:
Towns:
Latest in Como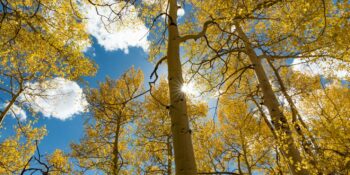 The miners of Colorado once chased gold with a pan. Now we chase gold with our…