Founded in 1880, Hartsel is known as "The Heart of Colorado", due to its location at the geographic center of Colorado. Highway 24 runs through the commercial strip, which offers a restaurant, coffeehouse, gas station and a few stores.
Outdoor recreation is the main draw to the area. The South Platte River flows through town offering great trout fishing year round. Hunting is also popular on nearby federal lands and state wildlife areas. The town also gets a lot of traffic because of it's near the intersection of Highway 9 and Highway 24.
Hartsel sits at 8,864 feet above sea level and covers 605 square miles of relatively flat land in South Park Basin. In 2000 there were 677 reported residents.
History
The town was named for Smauel Hartsel, a local cattle rancher and farmer who lived in the area from 1860 through 1908. He came to mine but soon realized how to make more money. He took his 160 homestead to 10,000 acres. He developed the Hartsel hot springs that the area became known for.
Main Attractions
Antero Reservoir – Built in 1909 as the first dam placed on the South Platte River. It's open to fishing and boating.
Accommodations
Things To Do near Hartsel, CO
Federal Lands:
Hot Springs:
Ski Areas:
State Parks:
Towns:
Popular Posts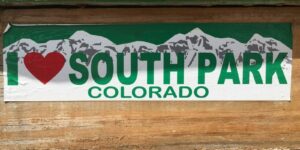 Lesser Known Aspects of the Small Towns in South Park, Colorado – South Park Colorado is a high alpine basin at 9,000+ feet elevation, nestled between a ring of tall mountain ranges. It's an expansive regional full of many colorful and authentic small…