Not far from Cripple Creek, CO lies a secluded swimming hole known as Paradise Cove for its beauty, though officially named Guffey Gorge. Hike, picnic, swim, or relax with your friends while watching thrill-seekers jump from tall cliffs. No matter what you do, a day at Paradise Cove is a great way to stay active and cool during summer months.
Paradise Cove Swimming Hole in Park County
A short but sometimes steep half-mile trail leads visitors from the parking area directly to Paradise Cove. Hike your way towards the swimming hole, where a small waterfall expels cool, crisp water over high cliffs surrounded by thick forest.
This not-so-secret cove allows visitors a chance to unwind from hectic workdays amongst beautiful scenery that's popular with outdoor enthusiasts, nature photographers, and cliff jumpers.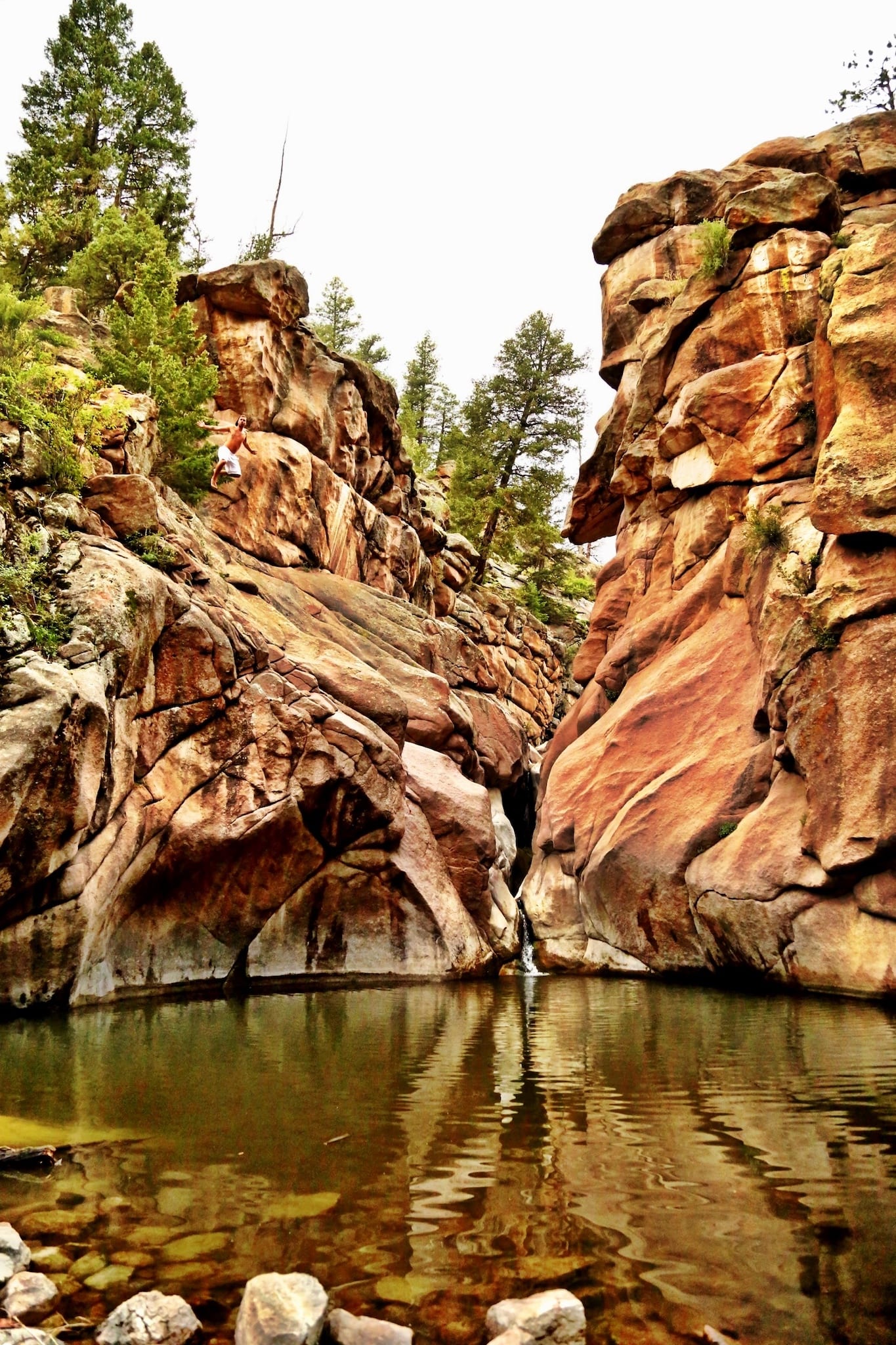 Upon arriving at the trailhead, expect to pay a small per car fee. This gives you access to the parking lot, bathrooms, and trail maps. Space in the lot fills up fast, especially during warm weather, so plan to arrive early and carpool whenever possible.
To keep the area clean and allow all visitors a chance to enjoy themselves, Paradise Cove has a few restrictions:
No alcohol
No open flames
All pets must be leashed
Loud music is prohibited
All guests must clean up after themselves
Clean-up is especially important as Paradise Cove is an official "Leave No Trace" zone. Bring garbage bags and pick up any trash before you leave.
The area is open from dawn to dusk, 365 days a year. However, the best time to visit is between May and September, especially if you're planning on swimming. Plus it's when the trails are free from snow and easily accessible.
Cliff Jumping
Cliff jumping is a popular sport at Paradise Cove and draws thrill-seeking adventurers every summer. The cliffs here are steep, and visitors jump at their own risk. No lifeguards are on duty to rescue you if you get into trouble. People have gotten into trouble. This is a risky and dangerous activity.
Warning: If you choose to cliff jump at Devil's Punchbowl, exercise extreme caution. Make sure the landing is clear of swimmers, do not belly flop or dive, feet first, and tighten your body. Jump at your own risk.
Paradise Cove offers those ready to take the plunge at least three levels of jumps to choose from, ranging from 20 to nearly 100 feet. Guests often start small and work their way up. It's possible that on warm days lines may form. Always ensure there is no one in the water directly beneath you before you make the jump, and that the area is free from rocks.
The pool, though small, is generally deep and safe for jumpers. However, water levels can vary depending on rain and snowfall, temperature, and season, so jumpers should use caution. Leaping into shallow waters can leave you with serious injuries, even death. Peak summer June and July is when it's most popular and water levels are generally higher.
Never jump alone. Always ensure that at least one person is with you and have a plan ready in case of an emergency.
Getting There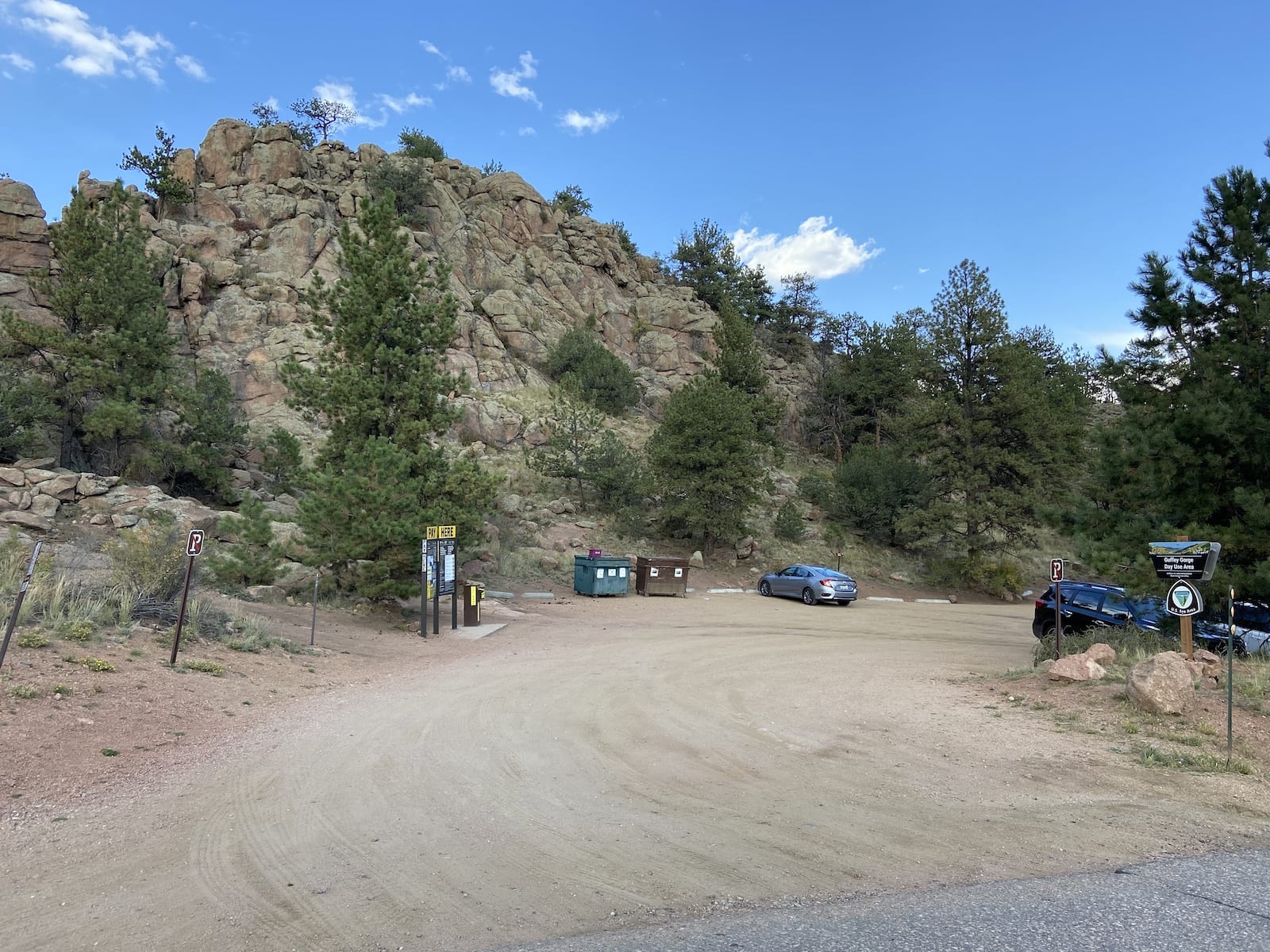 Paradise Cove is easy to find if you know where to go.
If you're coming from Colorado Springs, take Route 24 towards Florissant and follow it for roughly 35 miles. Once there, look for signs marking Teller County Road 1, and follow the road south for about 9 miles. Take the right at the fork onto County Road 11. Continue for another 4 miles until you come to the intersection. Turn right onto Country Road 112. Follow it for about 3 miles and park in the gravel lot.
From there, you'll follow the trail north to the swimming hole. Signs and detailed maps are there to guide you. The trek out to Paradise Cove Swimming Hole is moderately easy, with some up and down, and probably 15 minutes of total walking.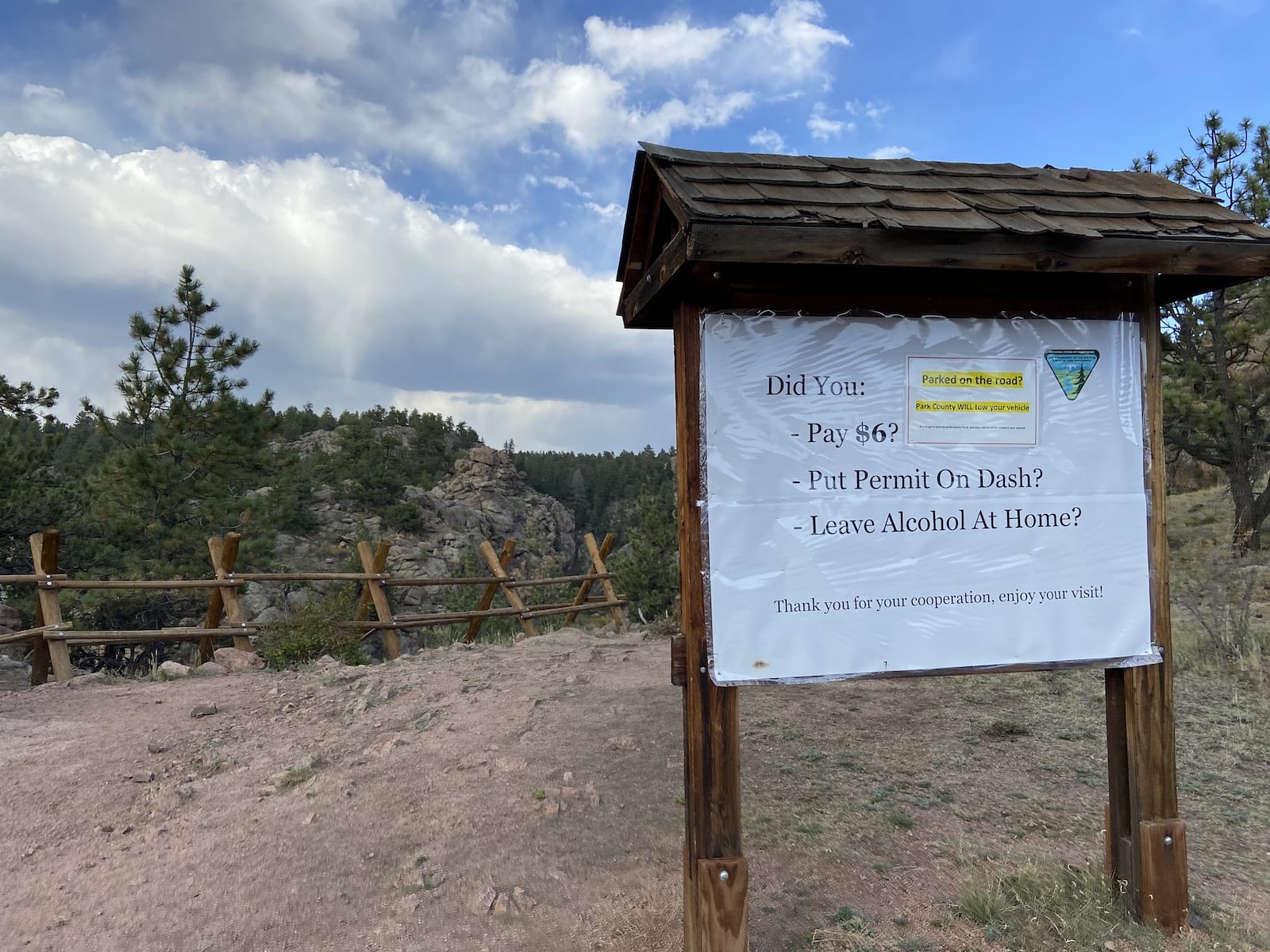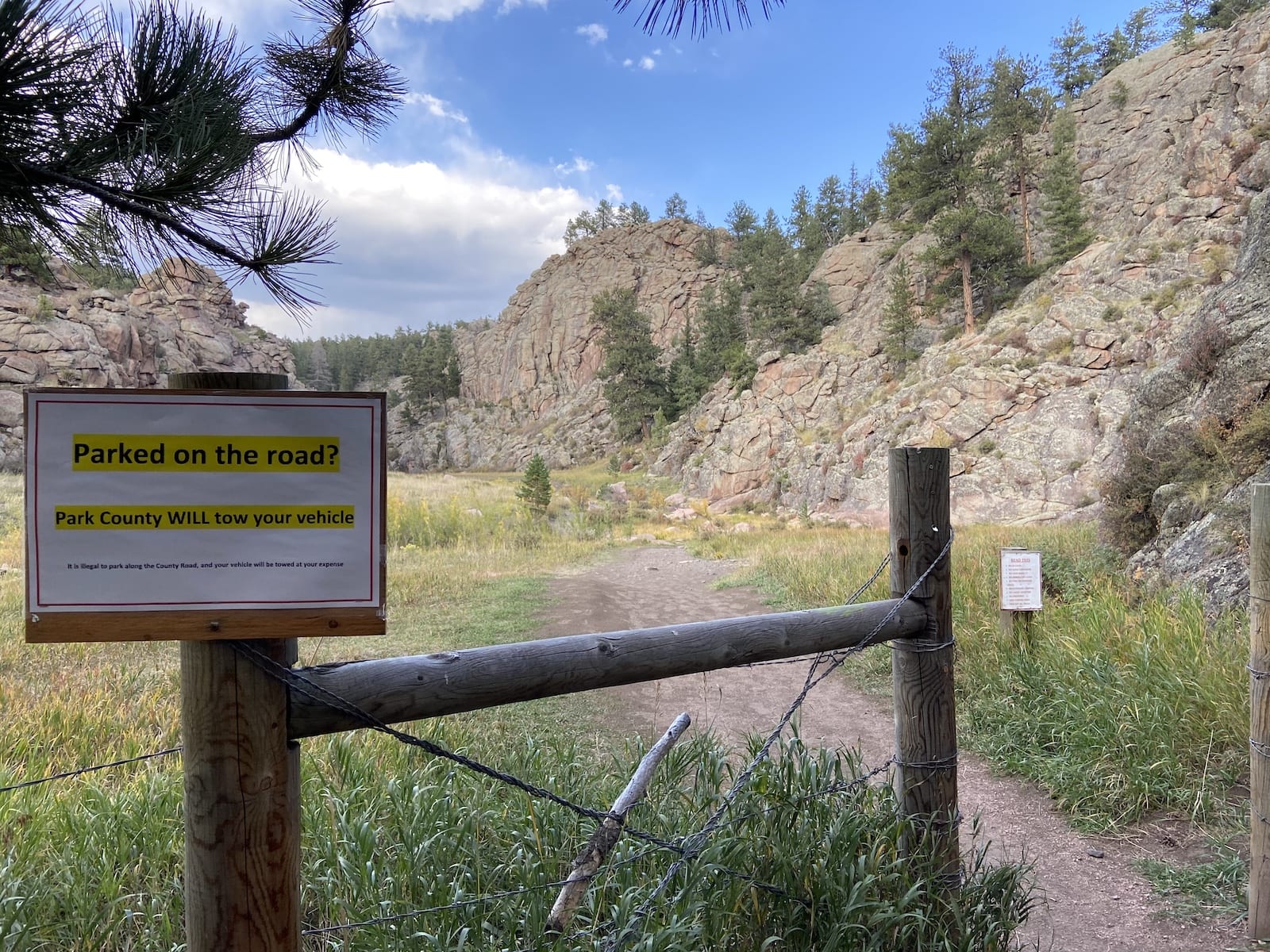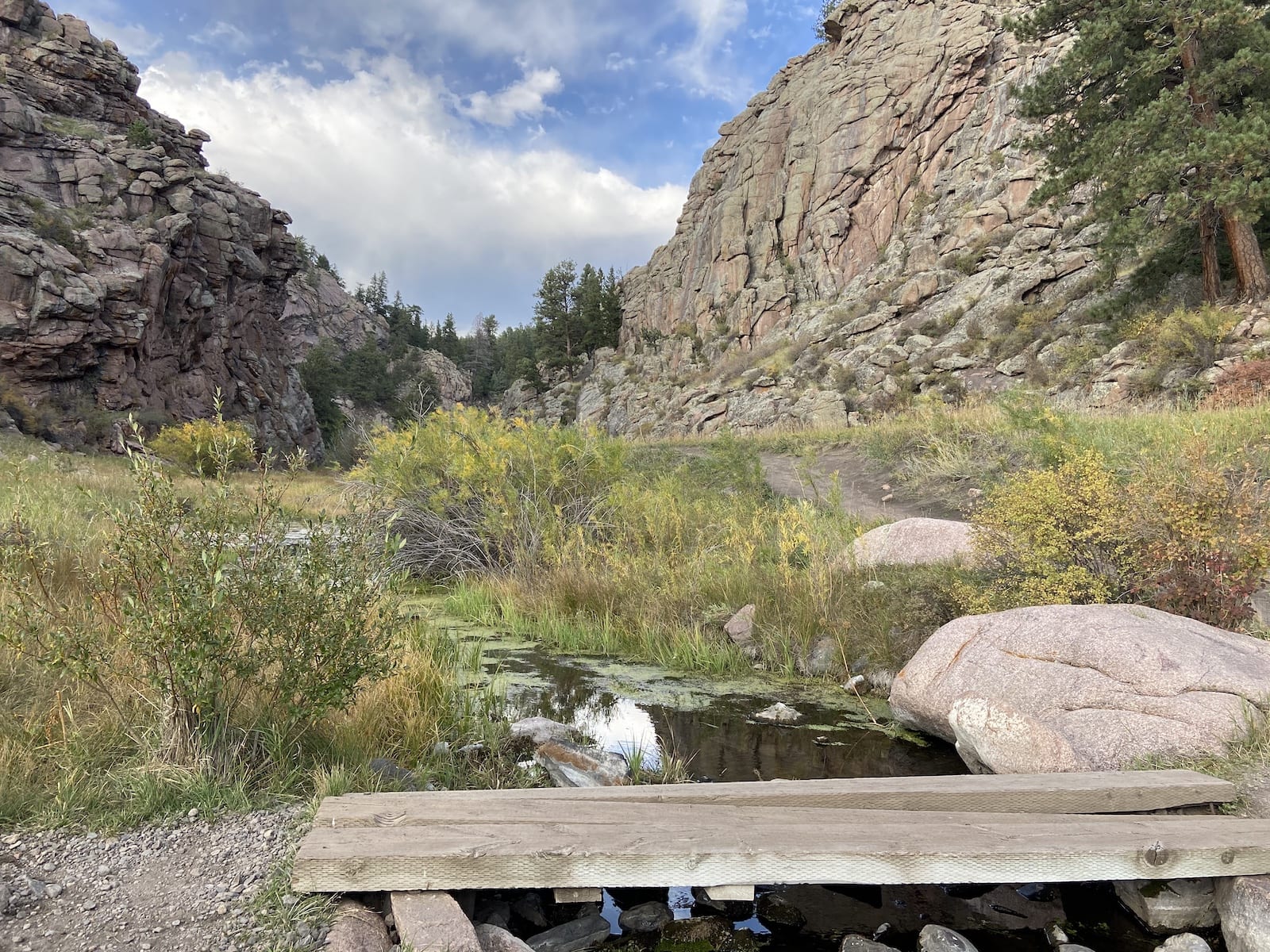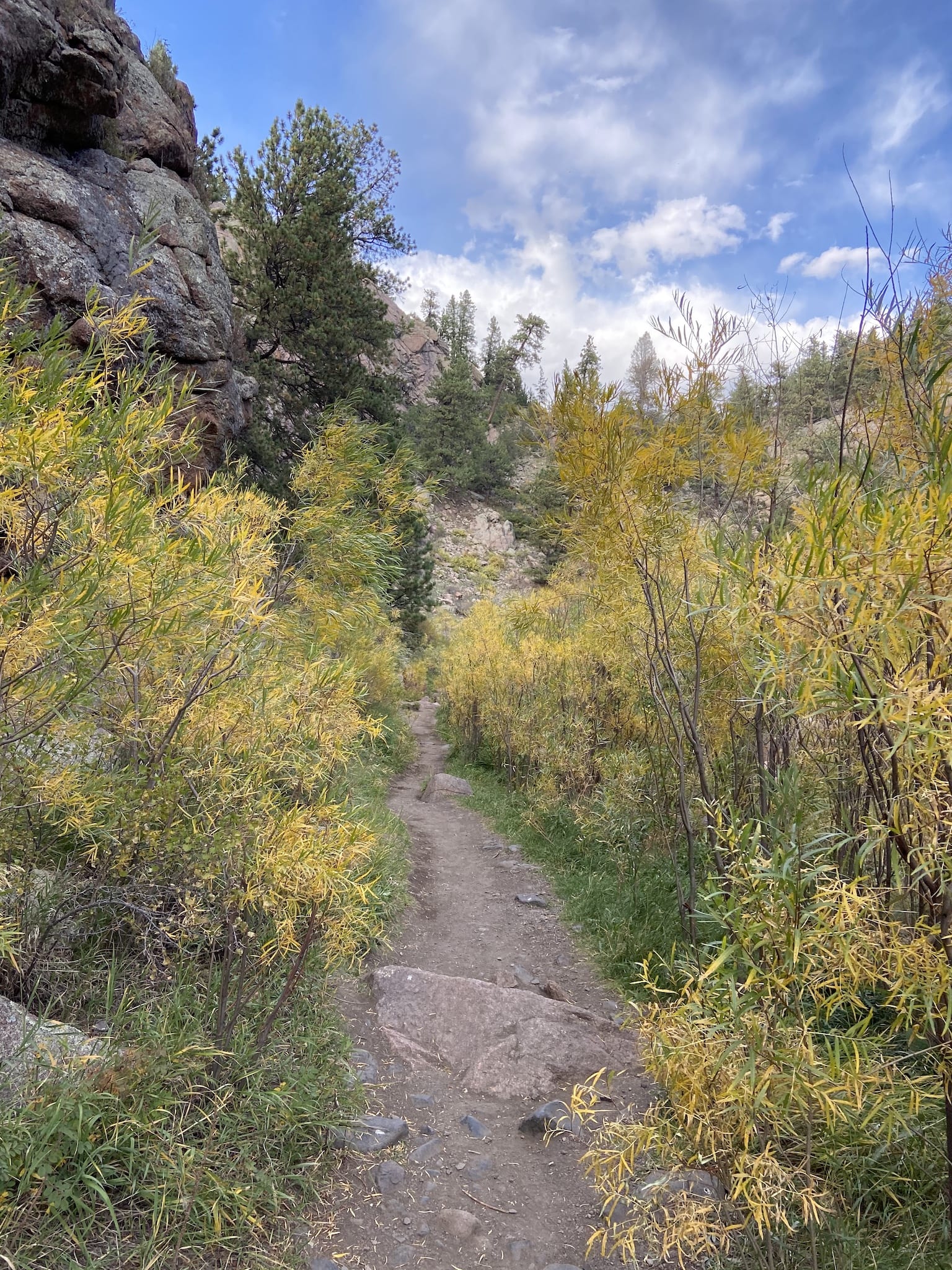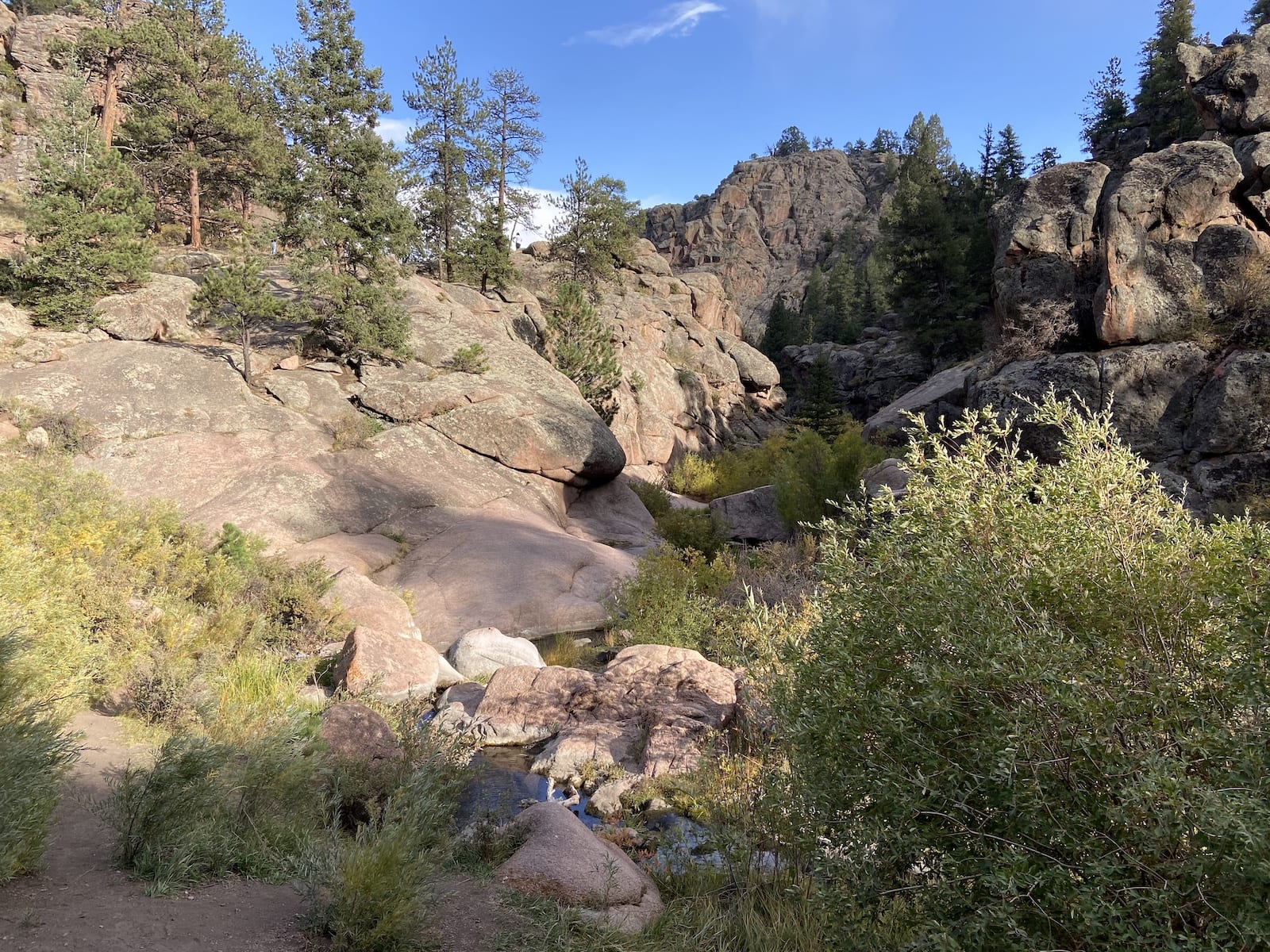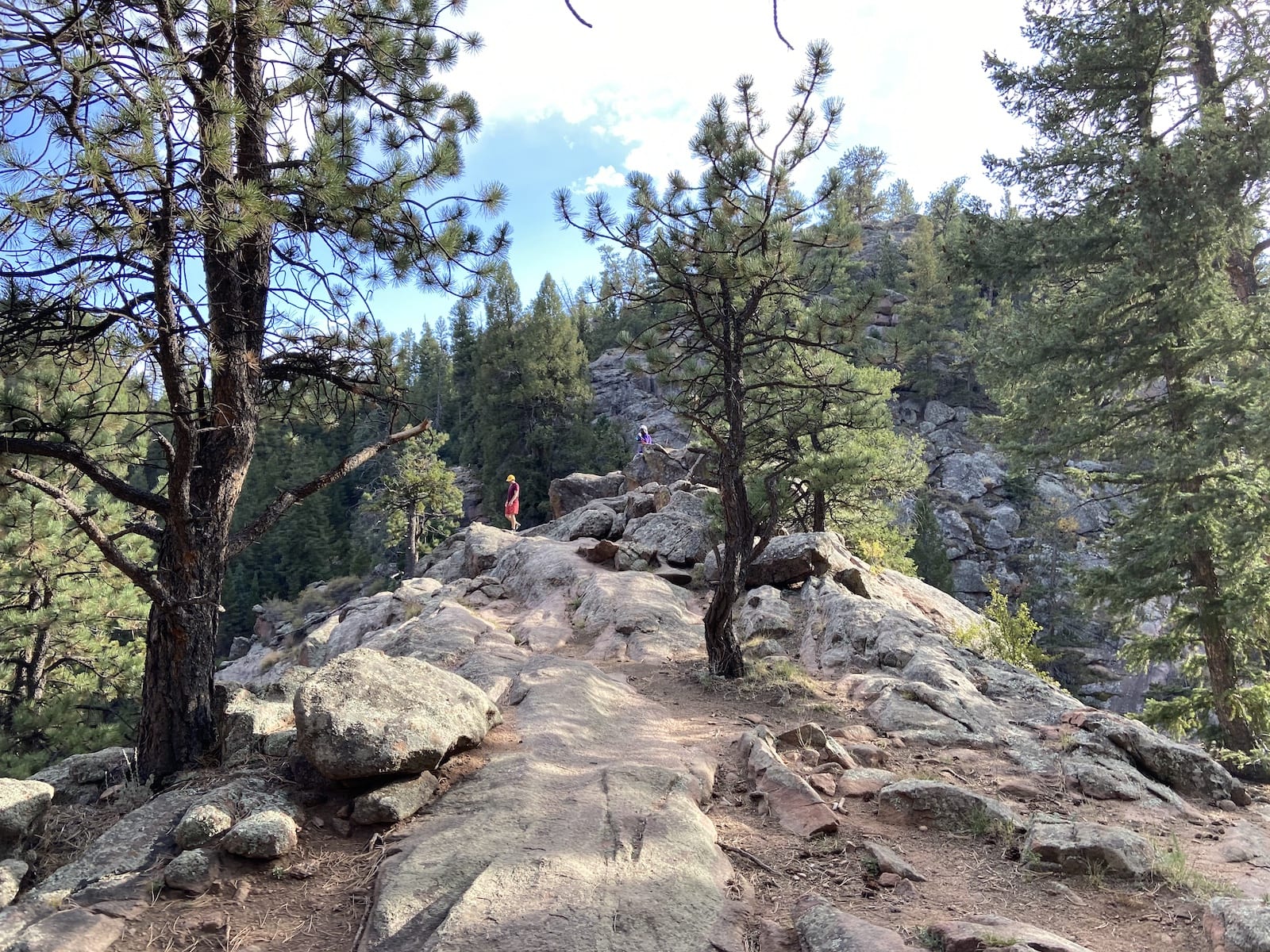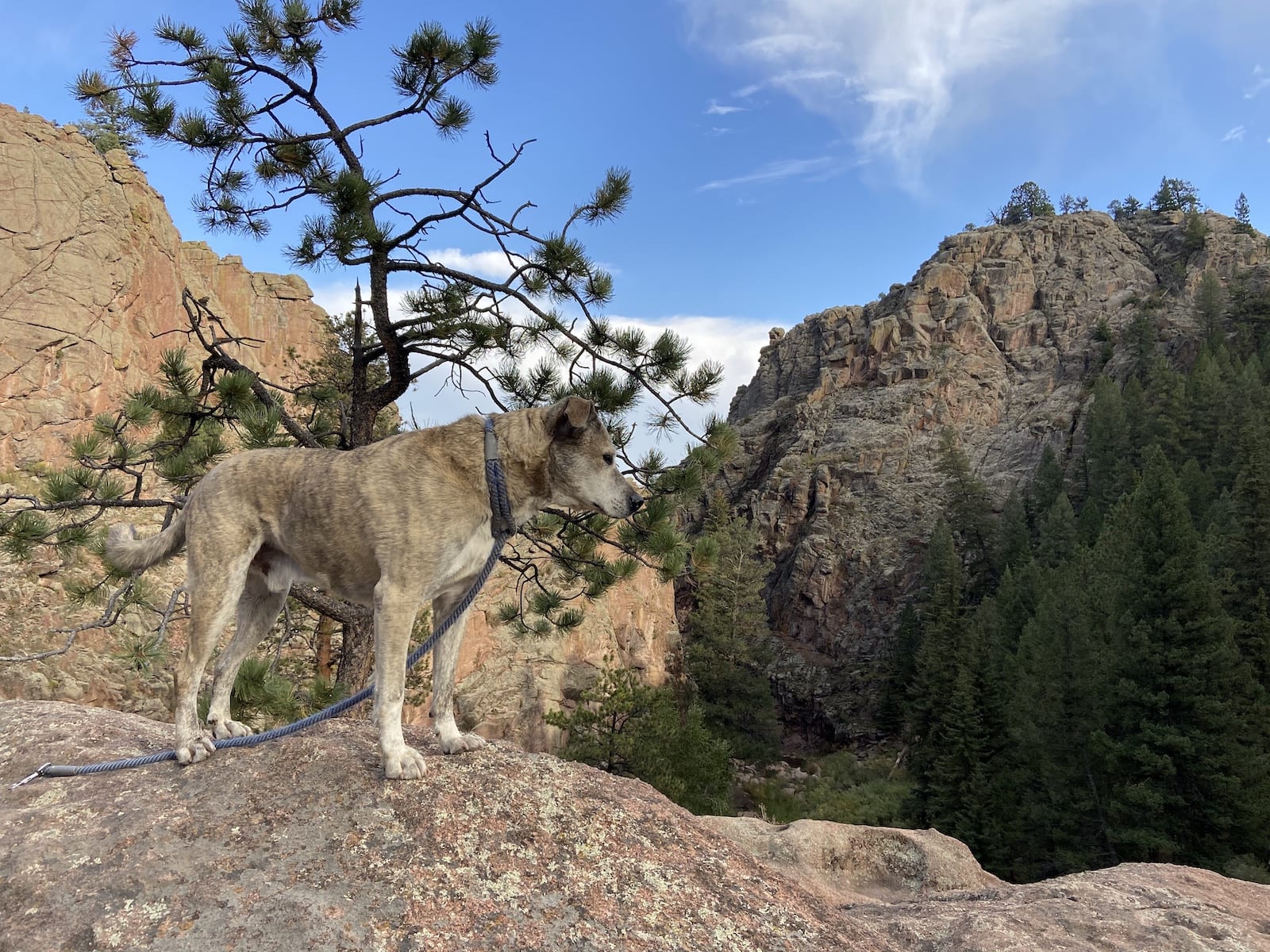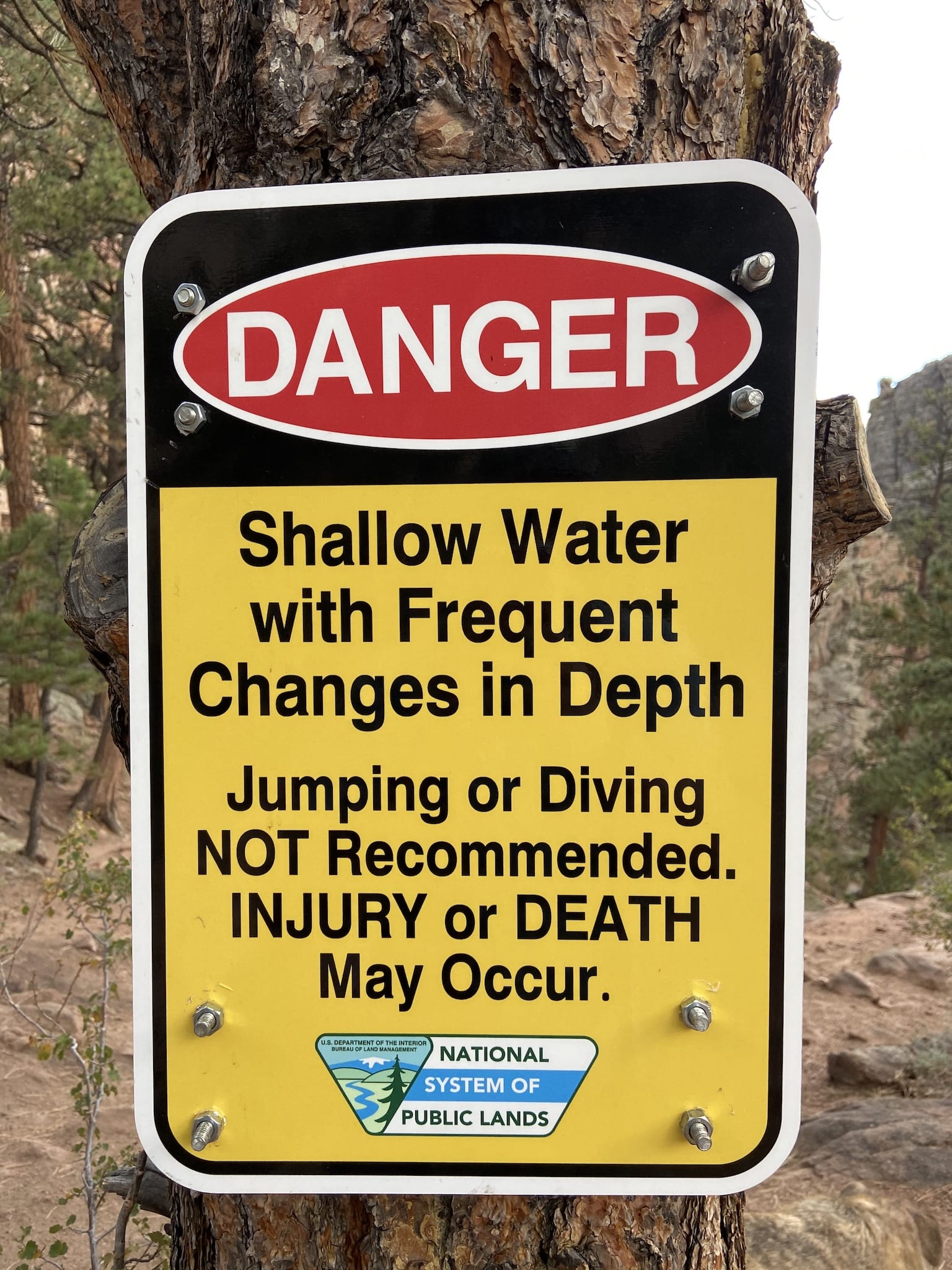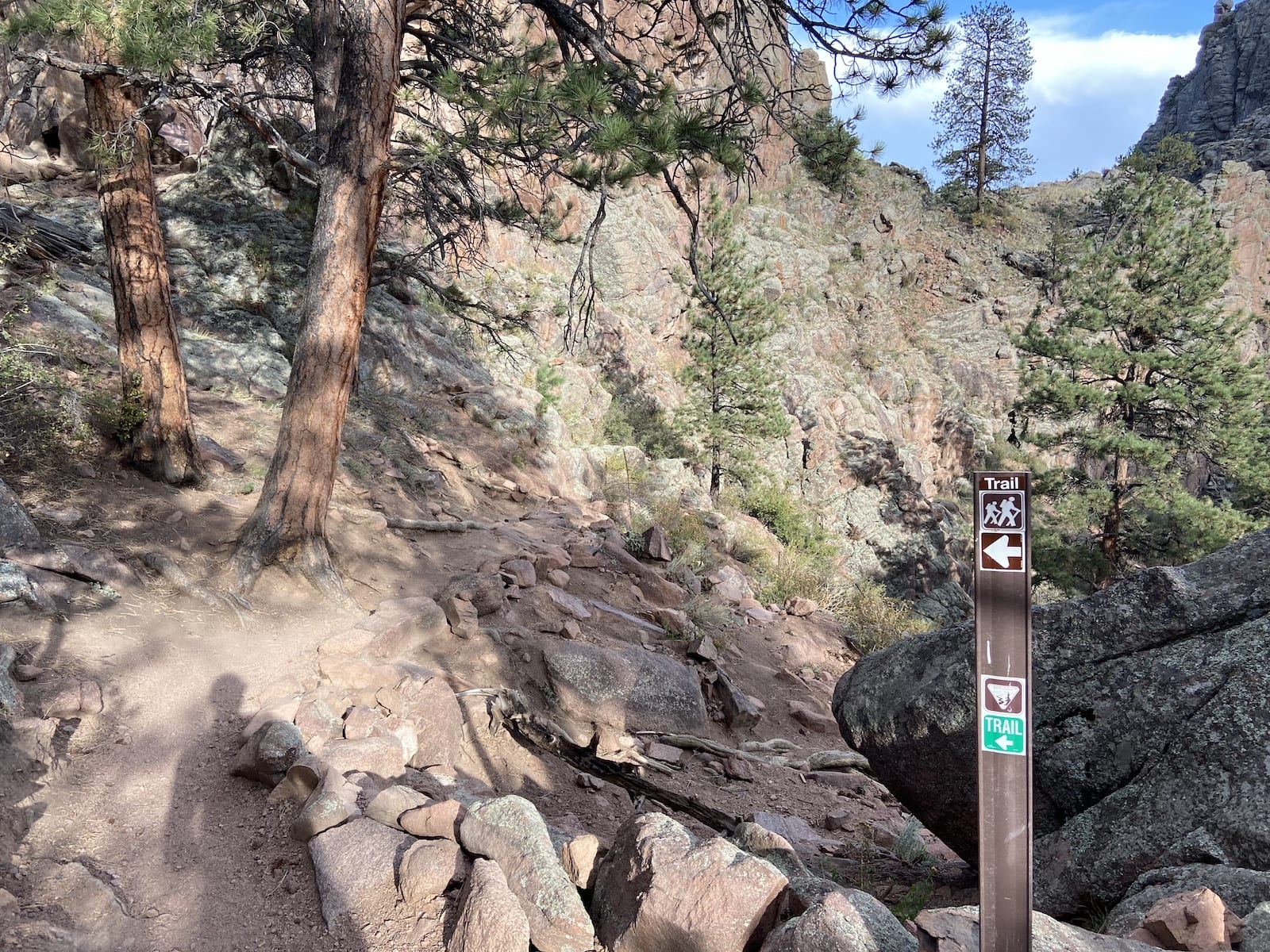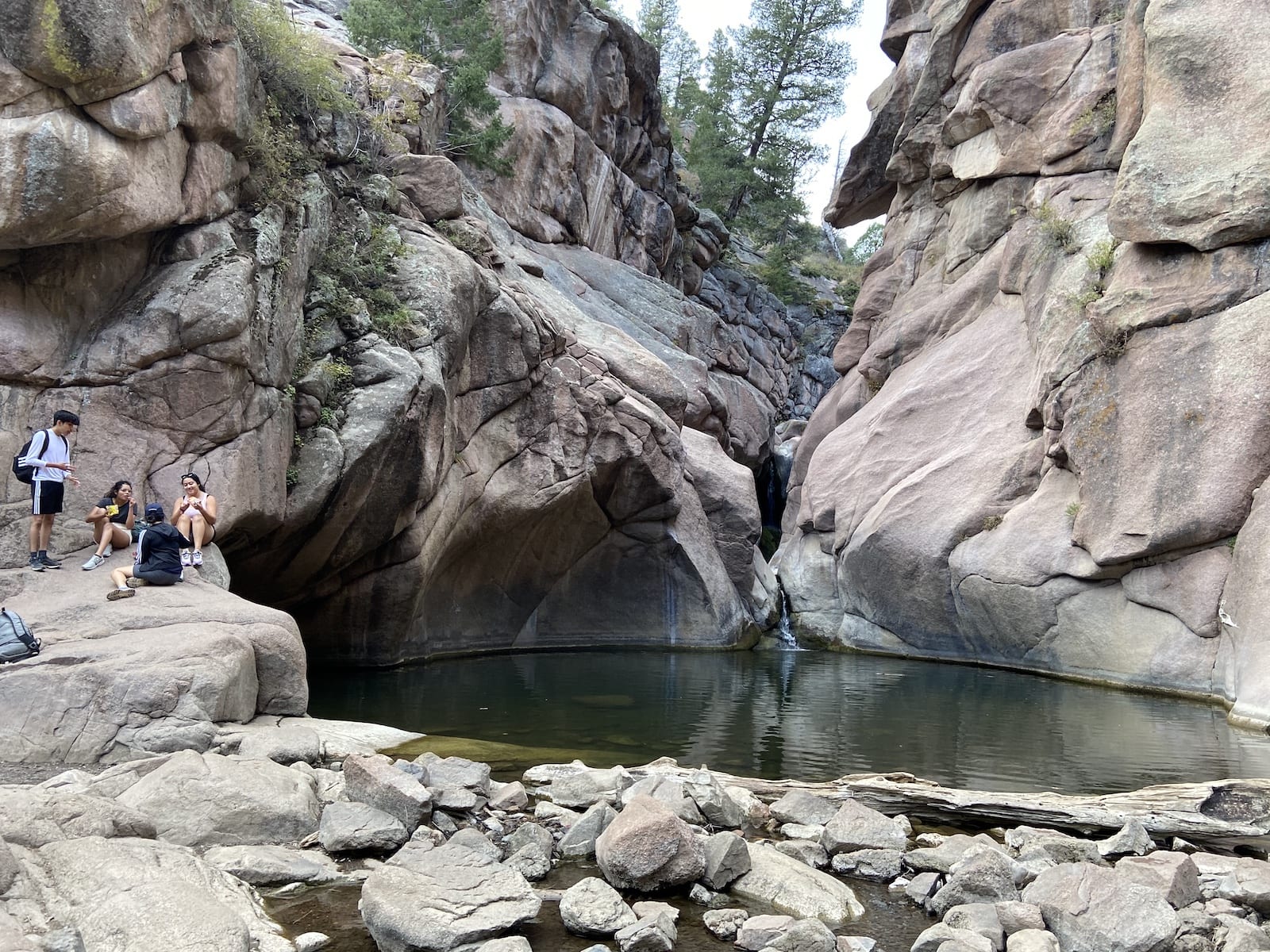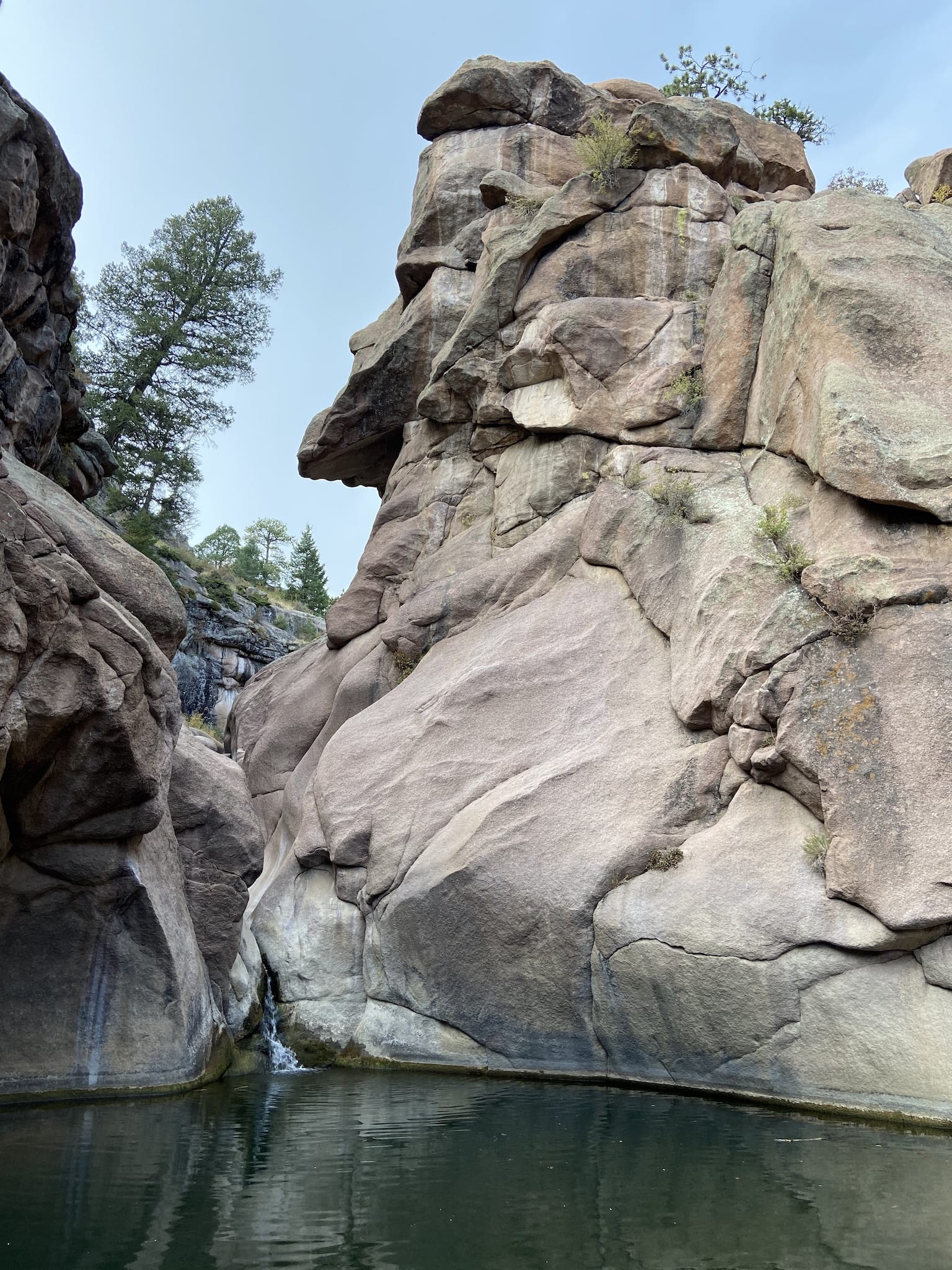 Details
Address: 13999 Main St, Guffey, CO 80820
Phone: 719-269-8500
Season: Year round (summer for swimming hole)
Land: BLM
Fee: $6 (vehicle parking fee)
Website: blm.gov/visit/guffey-gorge