Mount Princeton Hot Springs is a true resort, with several large pools, primitive creek-side hot springs, lodging, a restaurant, a country store, and a full spa. Located south of Buena Vista in Chalk Creek Canyon, it is great for families or those just looking for a weekend getaway.
Set in front of Mount Princeton, the beautiful landscape is a perfect backdrop to this hot spring paradise. With lodging accommodations in the form of private cabins, creekside suites, and rooms on the cliffside, hillside, and lodge, you'll have plenty of options to choose from.
Natural Hot Springs Pools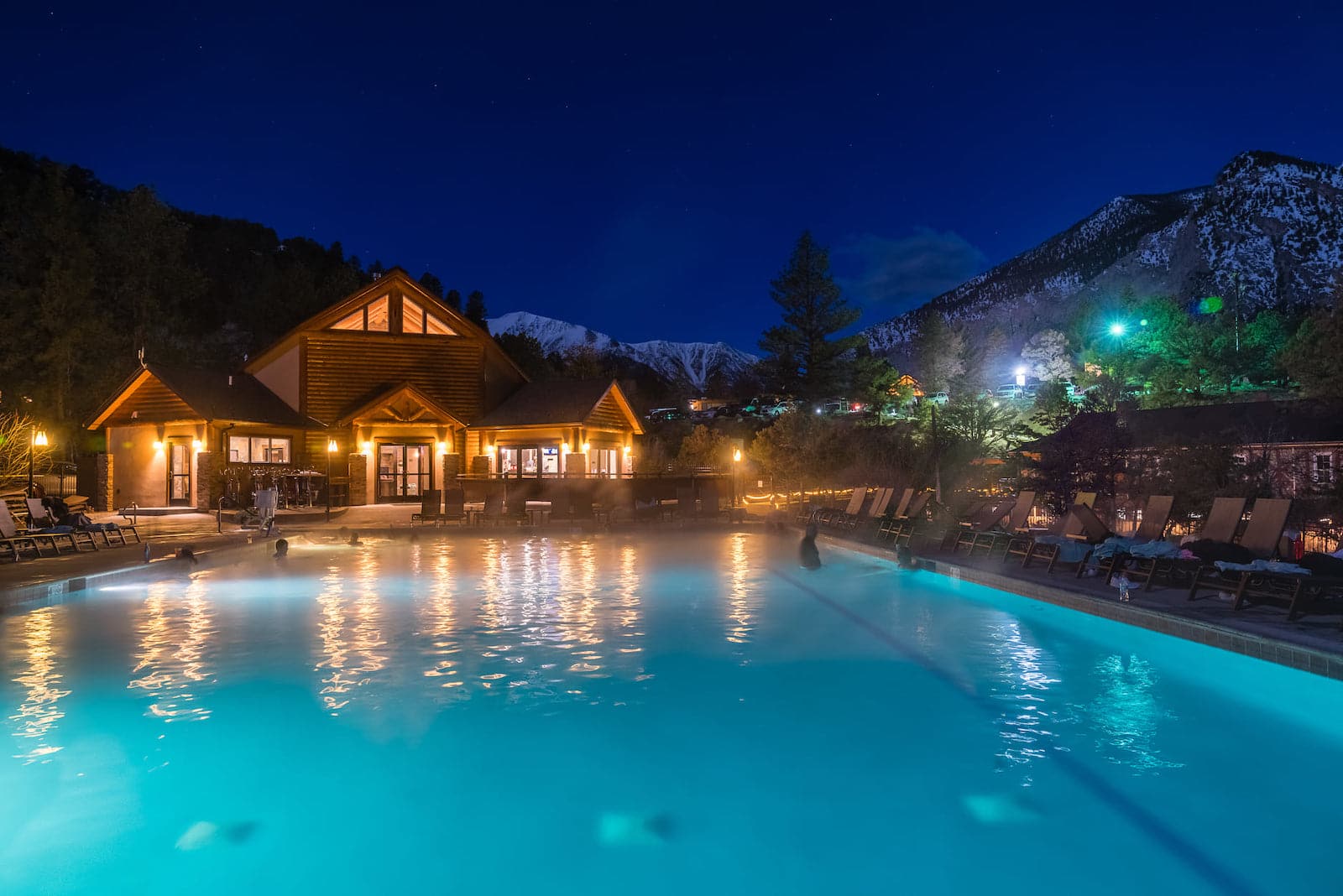 Featuring multiple large pools, primitive soaking spots along the creek, a seasonal waterslide, and private soaking areas, Mount Princeton Hot Springs is the ideal place for a relaxing weekend. They have been welcoming visitors year-round since 1897, and there's good reason for that.
The water at Mount Princeton is odorless, so you won't have to worry about that sulfur smell that sometimes comes from spring water. Minerals in the resort's water include Carbonate of Lime, Carbonate of Magnesia, Sulphate of Soda, and more that will leave you feeling refreshed.
Soaking and Exercise Pools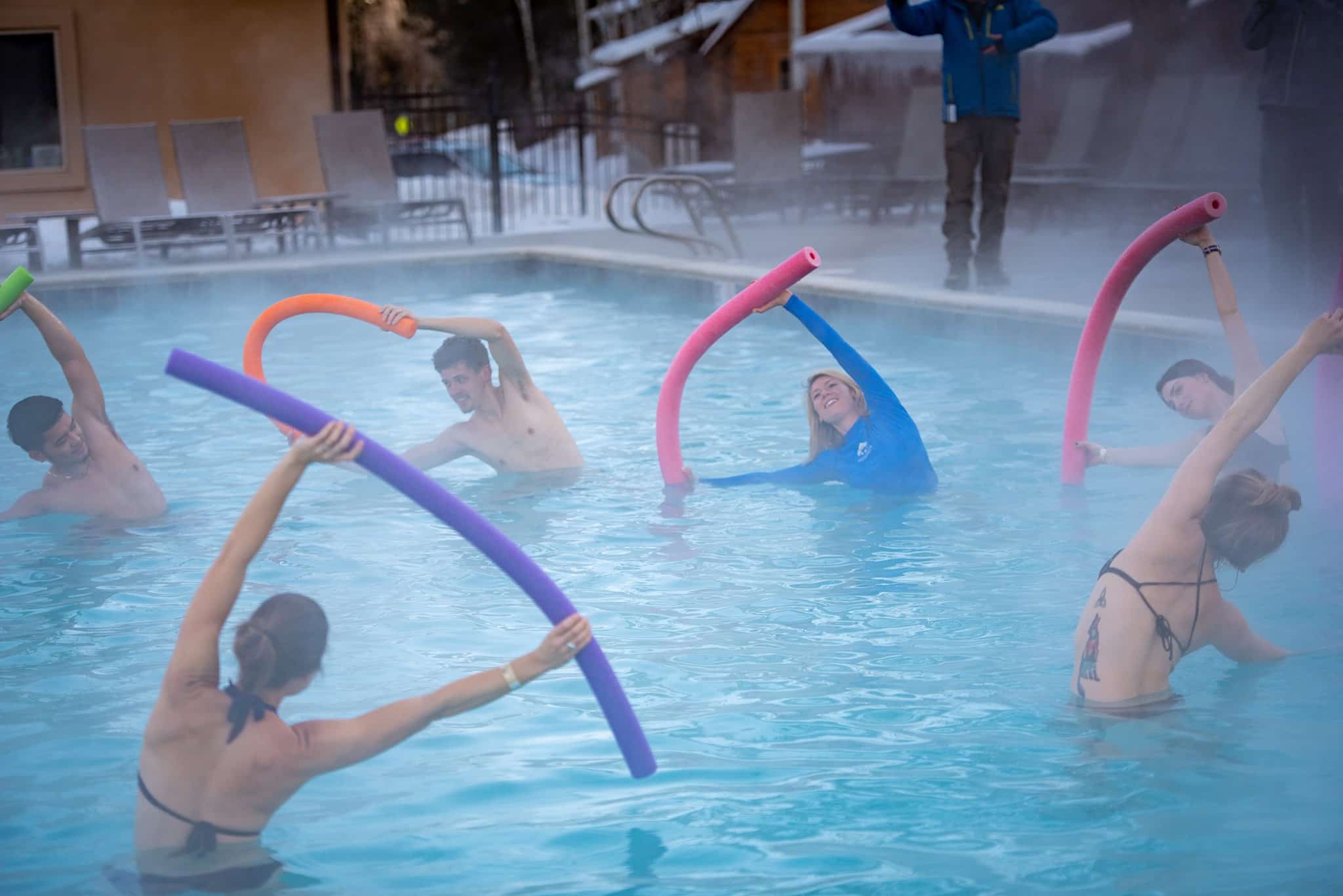 Family-friendly and usually hovering around 105°F, the Soaking Pool is situated right next to the Historic Bath House, which is where the hot springs lobby is. You can step right into the pool from the door of the bathhouse and with plenty of surrounding beach chairs, there's tons of room to relax and take in the gorgeous scenery.
Next to the Soaking Pool, you'll find the Exercise Pool. Hosting fitness classes and boasting an outdoor fireplace, the water here is kept a bit cooler at 90° F. It is perfect for swimming, having fun, and getting active. This is also a favorite for visitors with younger children, as the water isn't too toasty.
Wander across the bridge behind the bathhouse to find a few areas that are only accessible to overnight guests and spa patrons who are 16 and older. There is a large Relaxation Pool and Cascading Hot Springs tubs. Visitors have the option to rent some of the pools for private parties and events.
Upper Pools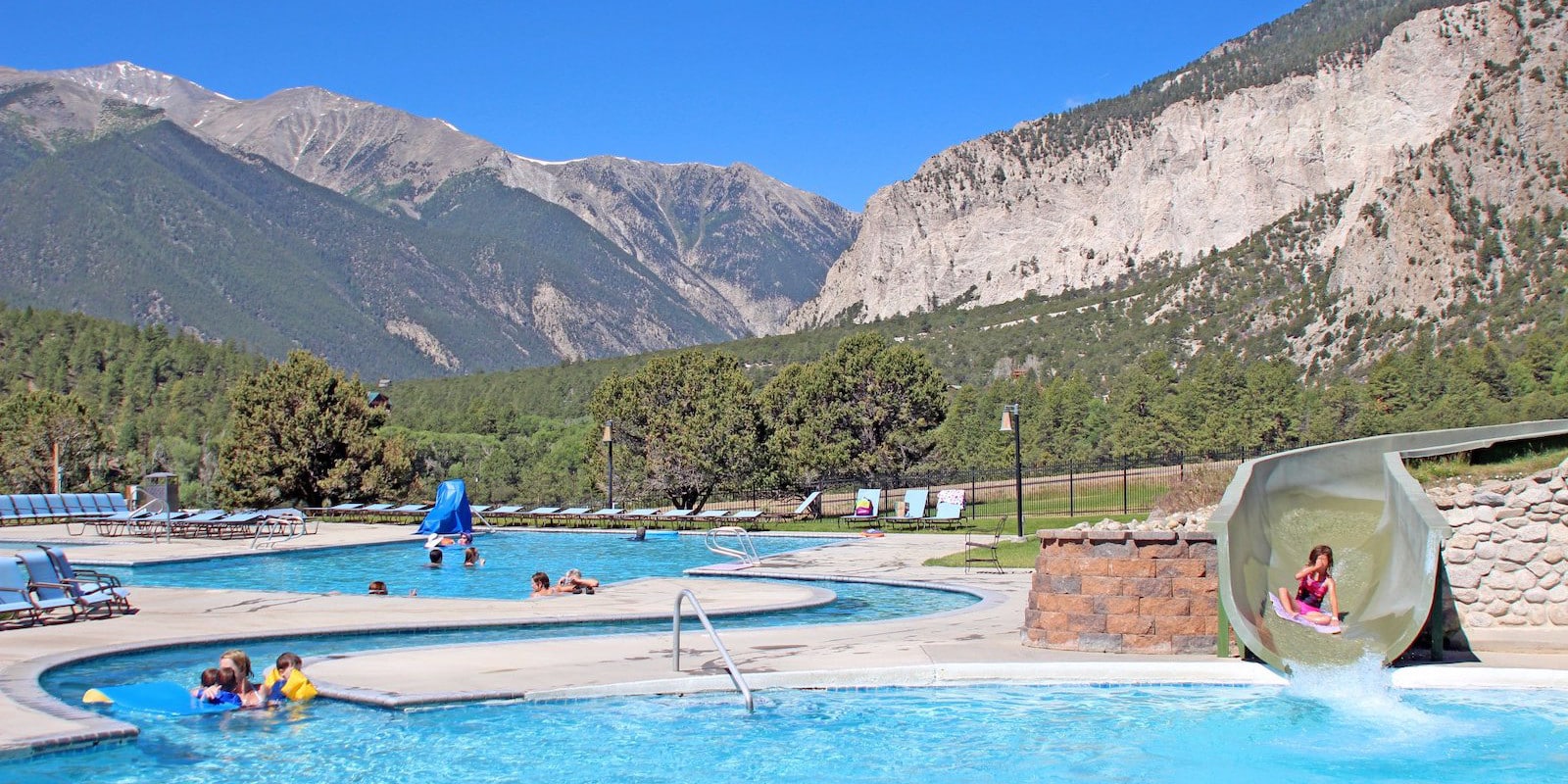 A quick walk across Chalk Creek Drive will bring you to the Upper Pools. A 400-foot water slide connects with a lazy river to a large recreational pool surrounded by lounge chairs and additional smaller pools if it gets crowded. This section is only open from Memorial Day to Labor Day each year.
Meanwhile, the Infinity Pool is open year-round and is adjacent to the seasonal Biergarten. The large, deep-blue pool is full of spring water that comes out naturally at 140° F but is maintained at a nice 104°F. It's one of the warmer pools that Mount Princeton has to offer.
Chalk Creek Primitive Pools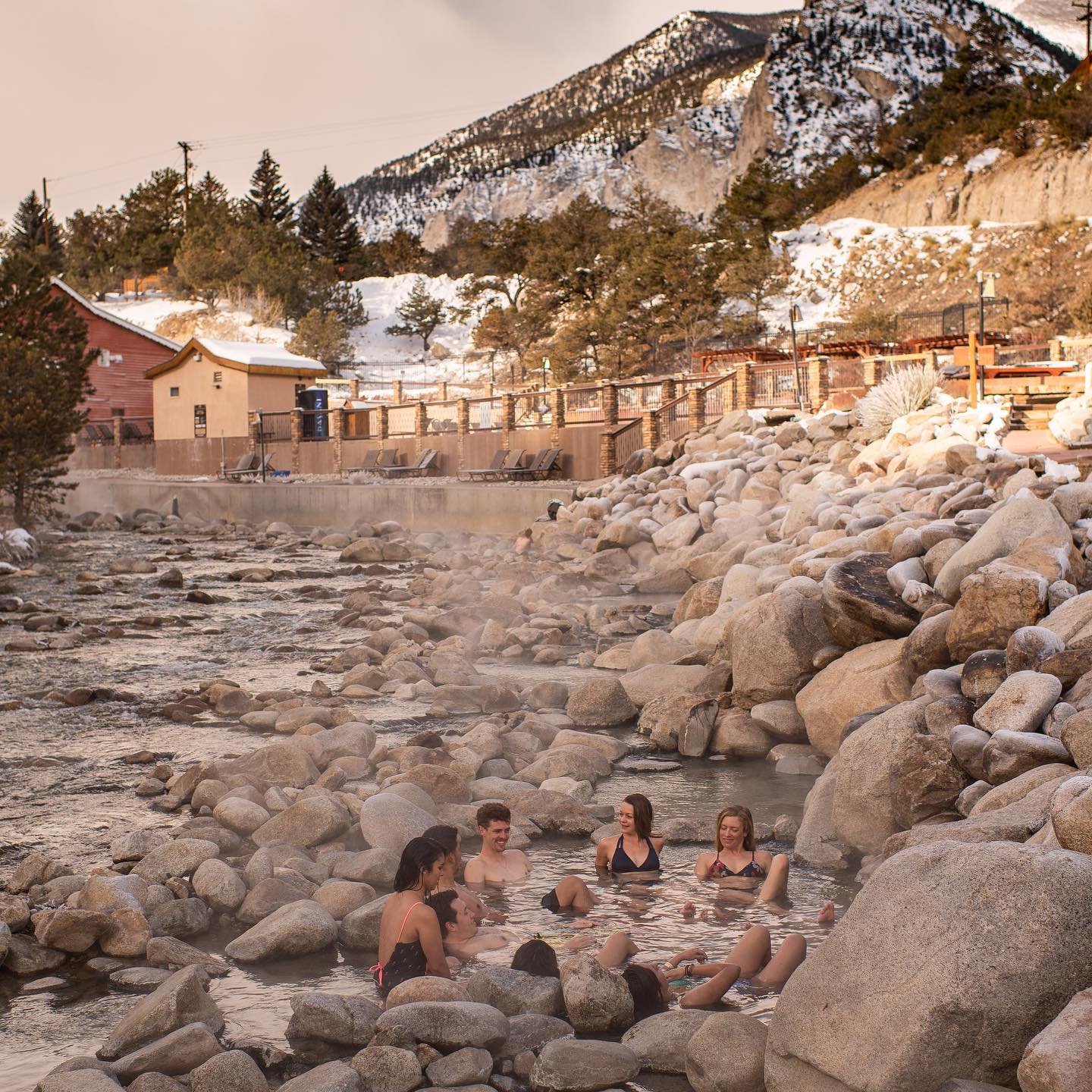 While the developed pools at the Mount Princeton Hot Springs are amazing, the real draw is the portion of Chalk Creek which runs past the resort. It is lined with 10 or so small hot spring pools that can fit about 5-8 people comfortably. If you dig your hands into the soft sand along the bottom, you'll be able to feel the natural heat that is warming the water.
Measuring about 1 foot in depth, pool temperatures vary from 33°-120°F, which can be adjusted by stacking rocks against the walls to control how much chilly creek water you want to enter. It's also fun to do a cold plunge into the creek every once in a while if you're feeling too hot.
Room Types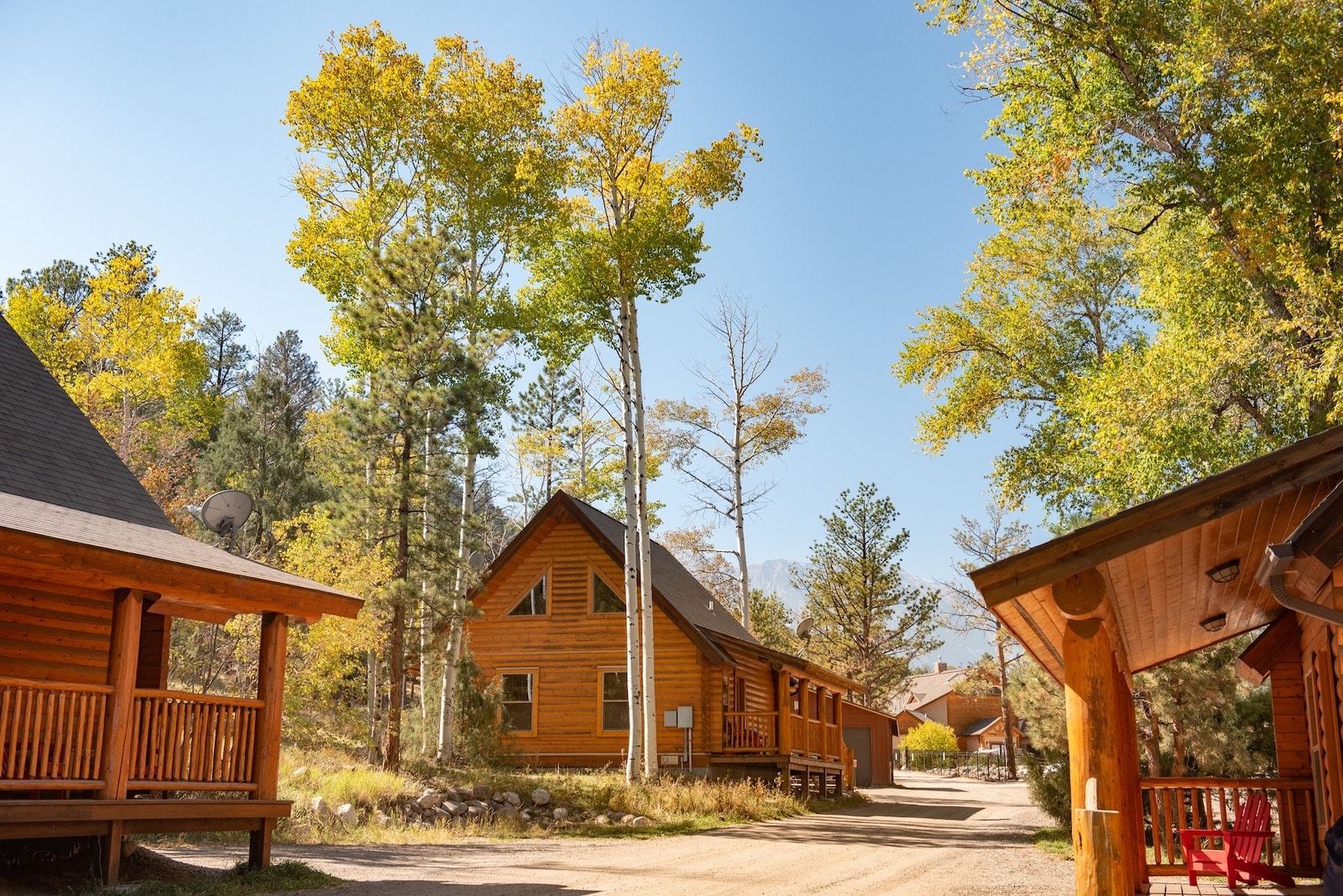 With 70 acres of land and stunning surroundings, guests can choose from multiple overnight accommodation options. Coming with benefits like spa discounts, complimentary bike rentals, complimentary fitness classes, access to the hot springs, cross country ski and snowshoe rentals, the room types include:
Cliffside Rooms – Have one king or two queen beds, a mini-fridge, and vaulted ceilings. You'll be treated to sweeping views of the mountains and easy access to the hiking and biking trail on the resort property.
Lodge Rooms –  Located right by the spa and steakhouse, these rooms are close to many amenities. There are 9 unique configurations, and each features a Nespresso coffee maker, a flat-screen TV, and air conditioning.
Hillside Rooms – Choose from a double queen or king bed, each with a flat-screen tv, and views of the mountains. These rooms are situated right above the water slide and sports courts.
Creekside Suites – With a recent expansion there are now 30 suites available right on Chalk Creek. Each one has modern finishes with a glass-front fireplace, a king or two queen beds, a private balcony, and a kitchenette. There are ADA-accessible options as well.
Cabins – With one and two-bedroom or loft layouts, these large units come with a stovetop, private deck or patio, satellite tv, and spa passes. They sleep anywhere from 4-10 guests and are scattered throughout the property.
Dining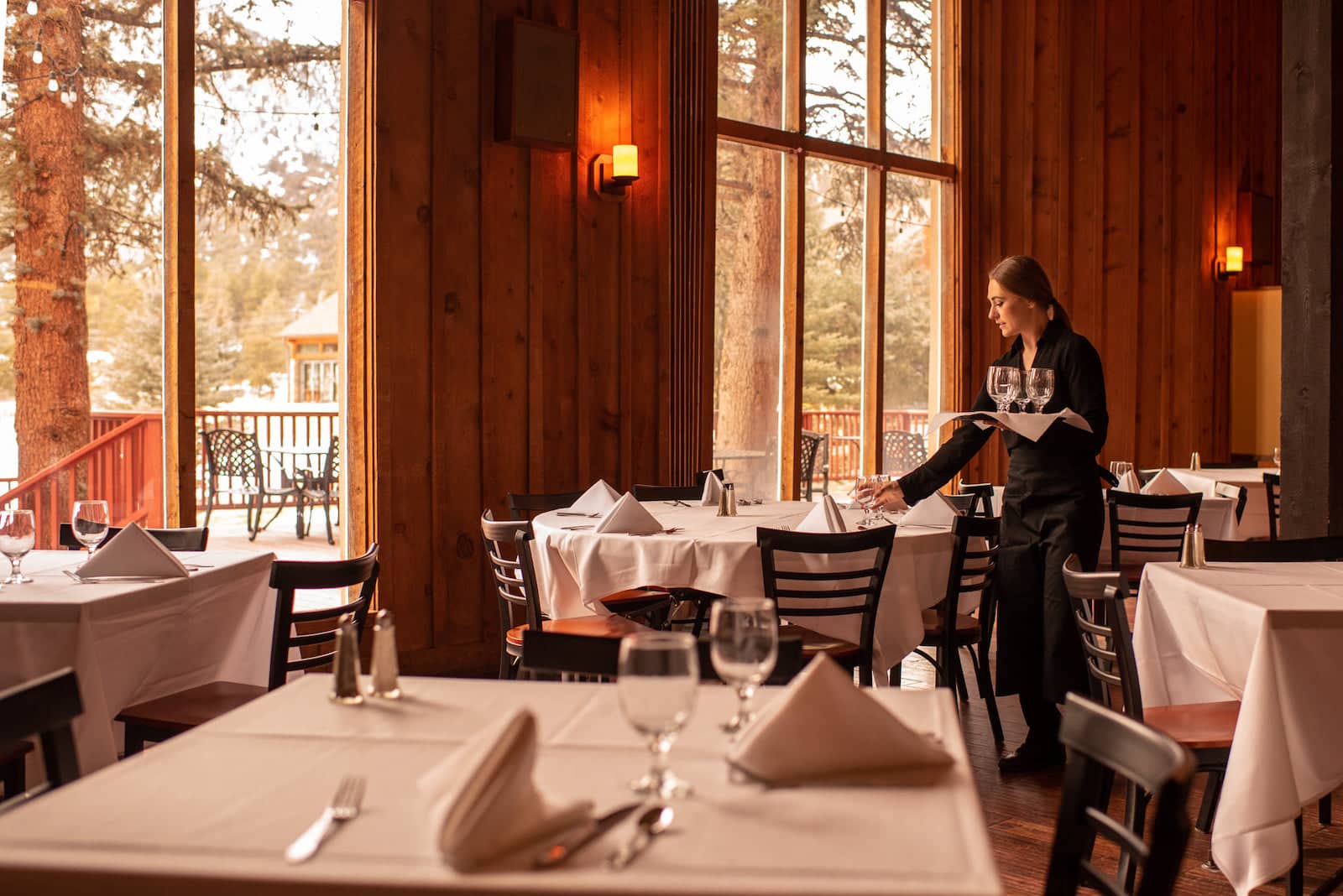 Guests who are hungry and looking for a bite to eat will have a few options while visiting Mount Princeton Hot Springs Resort. Open from memorial to labor day weekend, the casual Biergarten serves items like hot dogs, sausages, beer, and ice cream.
Located in the main lodge, the Mary Murphy Steakhouse serves breakfast, lunch, and dinner. Featuring pancakes and omelets to start the day, fresh salads and sandwiches to hold you off until the evening, and USDA Prime grade steaks as well as options for kids. This flagship restaurant is excellent no matter the time of day.
If you just want a light snack or drink, you have two options. Head to the Princeton Market for a range of quick bites and souvenirs, as well as freshly baked pizzas. Alternatively, the Juice Bar is a great choice for small plates, smoothies, cocktails, and, as the name would suggest, juices. It is located in the lobby of the spa building.
Spa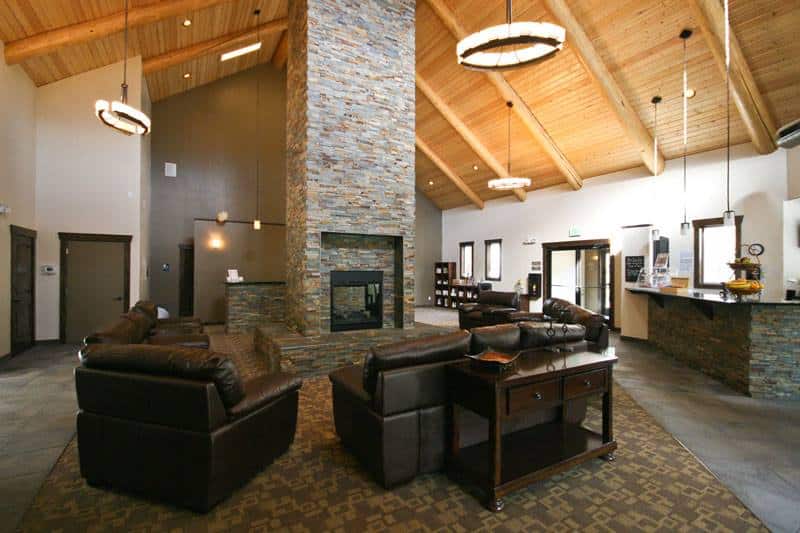 For guests over the age of 16, the Spa & Club is the perfect place to unwind. There's something for everyone whether you're interested in getting a package with a range of treatments or prefer selecting a few options on your own. The spa has a full menu of body treatments, facials, and wraps as well as massages, reflexology, sugar scrubs, botox, and lip plumping, to name a few.
Massages, which can last anywhere from 30 to 90 minutes, include Swedish, sports, deep tissue, and hot stone. There's also the Colorado Special that utilizes CBD to help relax the muscles without any of the psychoactive properties. Private mineral baths are another option using lavender, tea, CBD, and clay to detoxify the body.
Moreover, there is also a sauna that has an outdoor cold plunge pool, allowing guests to try out the Nordic technique of using alternating hot and cold exposure to help relax the body fully.
Nearby Activities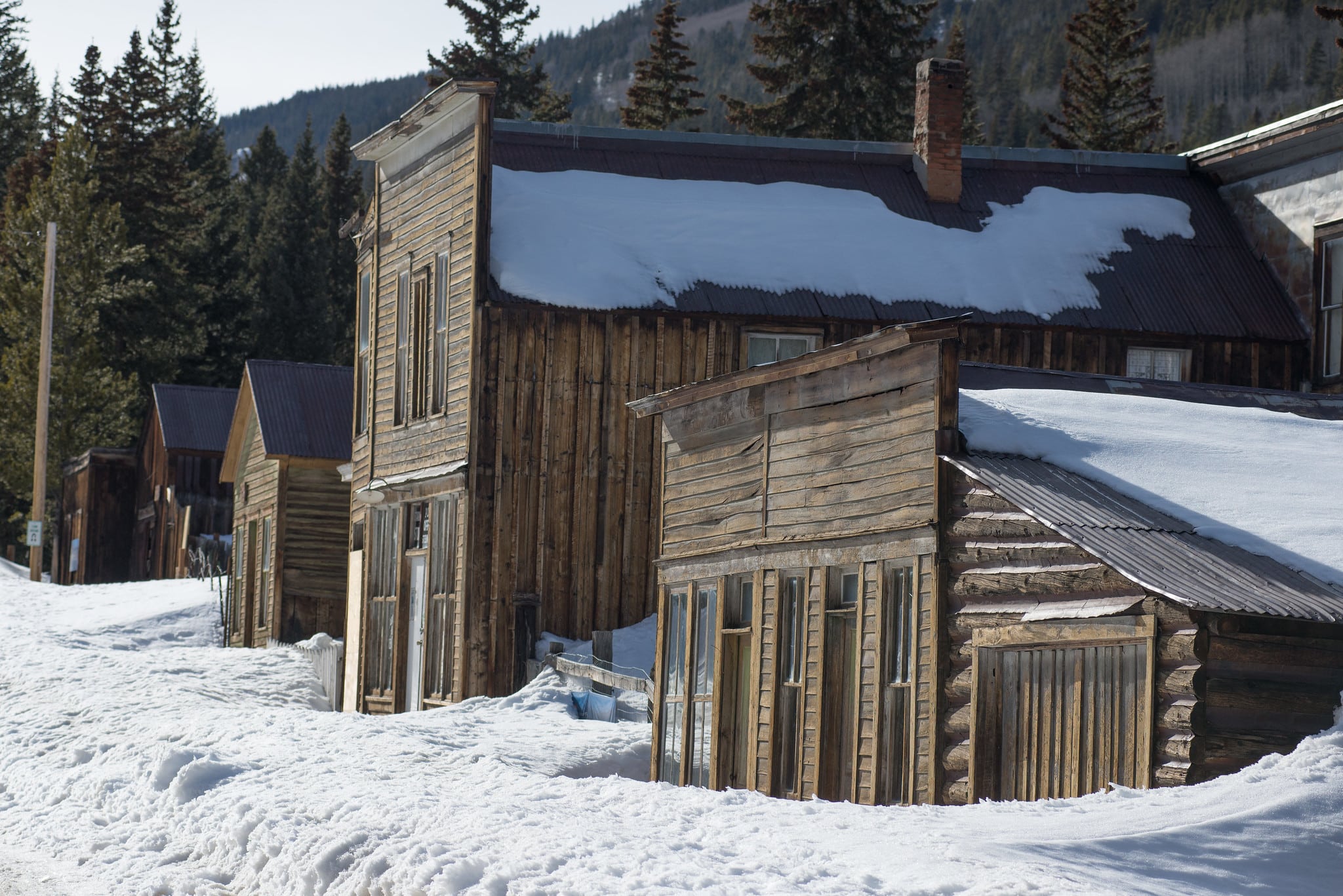 While you're in the area, be sure to explore outside the resort if you want even more outdoor adventures. Agnes Vaille Falls is a great stop only ten miles west of Mount Princeton. A short hike leads to stunning views of this waterfall.
Keep going east on Co Rd 162 past the hot springs for about 25 minutes and you'll end up at Saint Elmo. Many buildings remain intact and it's accessible to explore year-round.
If you're interested in other hot springs in the area, check out Cottonwood Hot Springs, Antero Hot Springs cabins, or Treehouse Hot Springs. The latter two are private cabin rentals, but each features a private soaking tub for guests if that appeals to you.
Getting There
From Buena Vista, take US-25 E out of town for 2.4 miles. This road will merge with US-285 S. Take that for 5.6 miles. Turn right onto Chalk Creek Dr (Co Rd 162). Go 4.4 miles, and the hot springs will be on left.
Details
Address: 15870 Co Rd 162, Nathrop, CO 81236
Phone: 719-395-2447
Season: Year-round
Hours: Daily | 9 am – 9 pm
Swimsuit: Required
Website: mtprinceton.com
Latest in Mt. Princeton Hot Springs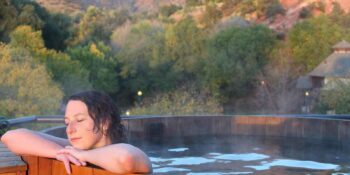 One of the country's fastest growing metropolitan areas, the Denver Metro boasts more than 3 million…