Nathrop is a small Colorado town situated on Highway 285, just 8 miles south of Buena Vista. There's a general store, a gas station, and some recreation including whitewater rafting and hiking.
The town lies at an elevation of 7,680′ at the start of Chalk Creek Canyon, which holds several natural gems including hot springs, ghost towns, and waterfalls. The Arkansas River also passes directly by this blink-of-an-eye town, providing outstanding fishing and whitewater rafting. As of 2020, there were 288 residents in this Chaffee County town.
History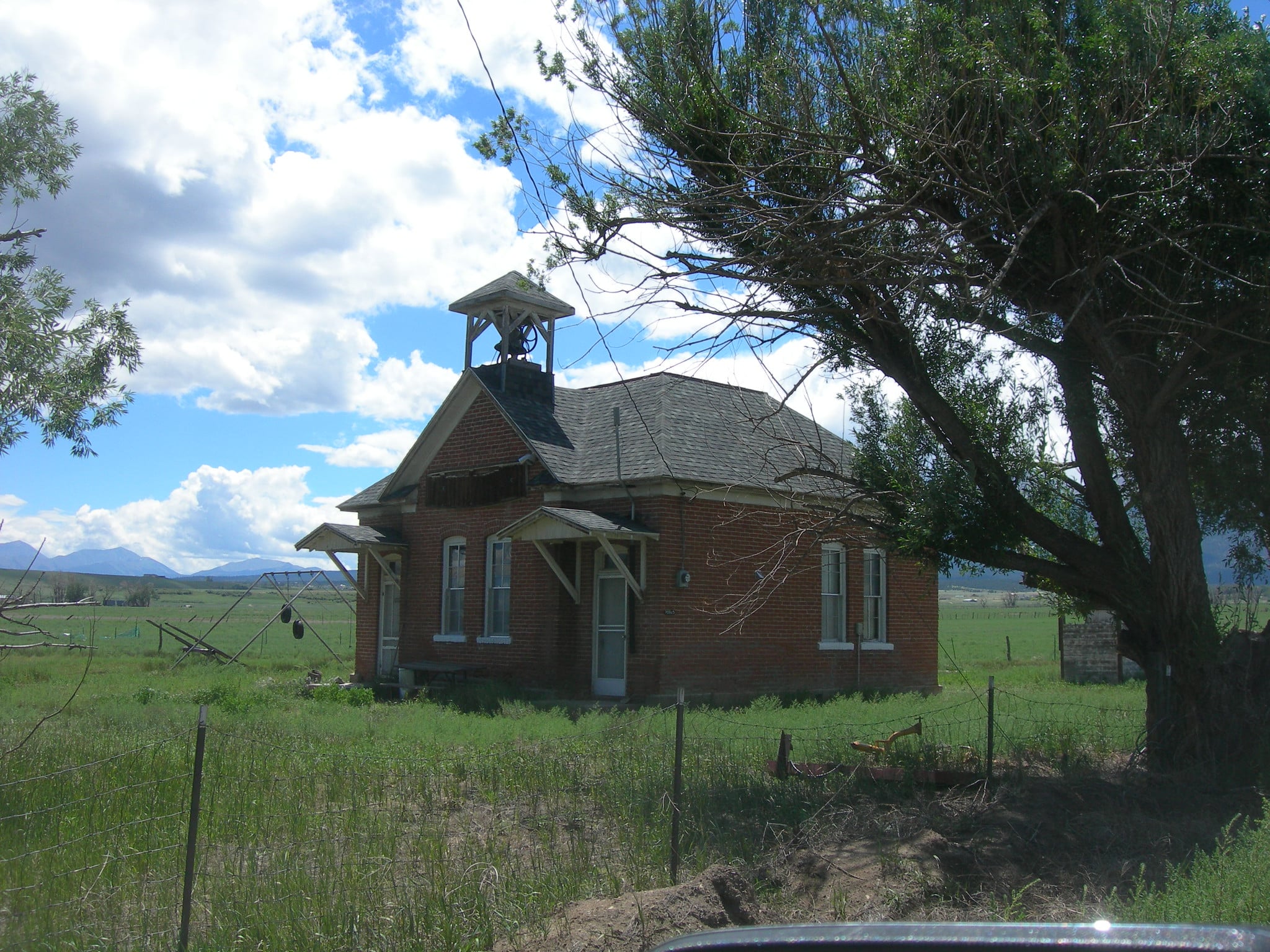 Much of Nathrop's history revolves around Henry Nachtrieb, a German businessman who owned and developed much of the land surrounding Nathrop. The name Nathrop is an easier-to-pronounce version of his last name because he found that Americans had trouble pronouncing it correctly.
Nachtrieb found himself merchandizing near Leadville in the 1860s. He capitalized on the needs of local people and built a saw and mill grain on his property. Eventually, he constructed somewhat of a small town on his land, including a blacksmith shop, a small store, and a hotel.
Because of its location at the junction of two railroads, Nathrop grew to about 2,000 residents and maintained its presence as a thriving small town. Agricultural endeavors slowed down and the railroads stopped bringing people and goods through town, dwindling the population over the last century.
Main Attractions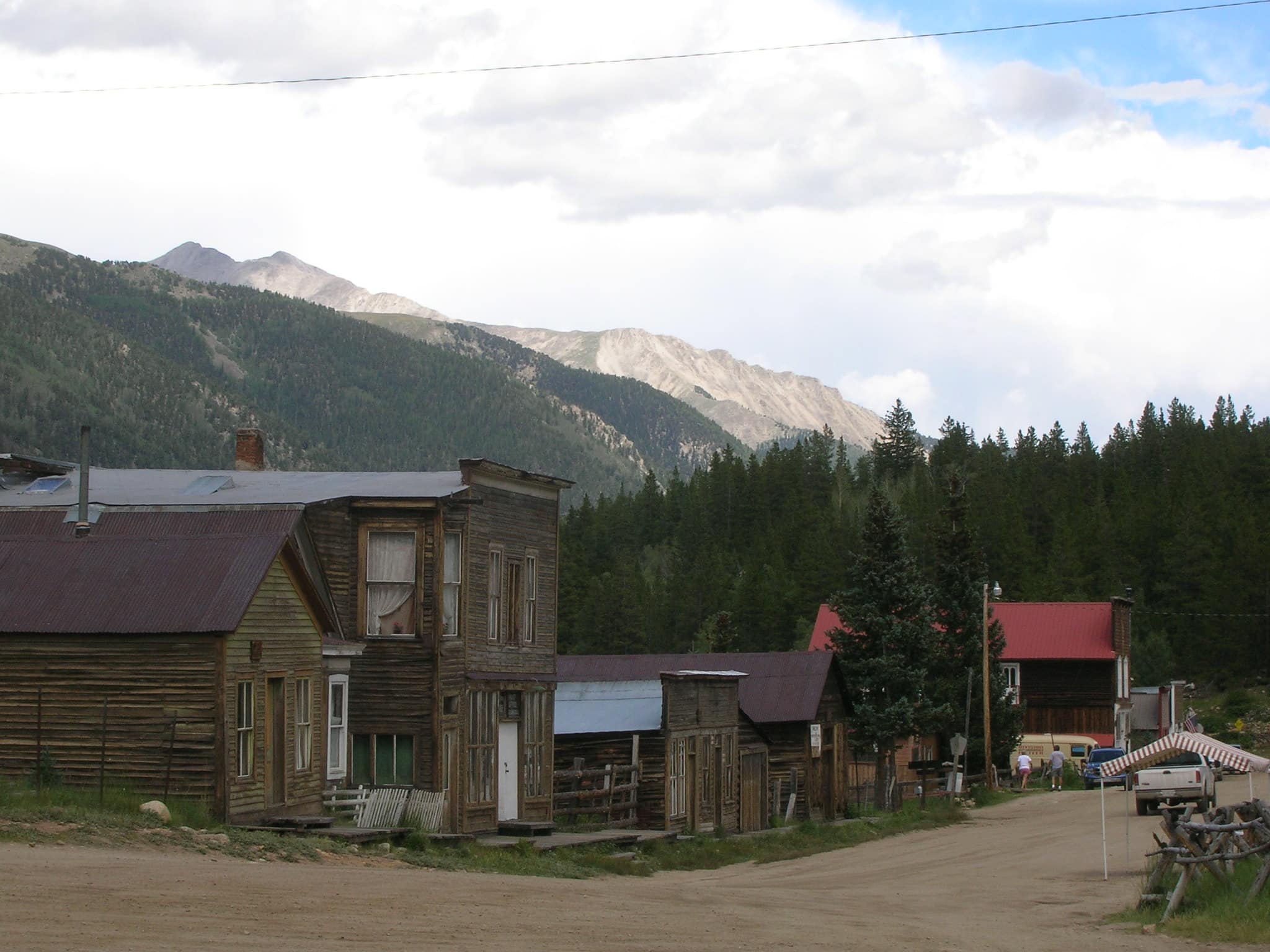 Agnes Vaille Falls – A short hike is required to access this waterfall, located just past Mt. Princeton in Chalk Creek Canyon. It's only about 1.2 miles roundtrip and the falls are best seen in spring and summer before they freeze over.
Browns Canyon National Monument – Colorado's most recently declared national monument, Browns Canyon is a mecca for whitewater rafting. It offers some of the best rafting in the state, and also some of the closest to Denver and the Front Range. Camping is also available in Browns Canyon.
Mount Princeton Hot Springs – One of the nicest hot springs resorts in Colorado with a variety of soaking options. There is a large lap pool, smaller riverside soaking pools, and a private area for resort guests. In addition to Mt. Princeton, there are a number of other hot springs in the immediate area.
St. Elmo Ghost Town – Located at the end of Chalk Creek Canyon, St. Elmo is one of the best-preserved ghost towns in the state. It sits at the start of Tincup Pass, a 4×4 road that leads over the Continental Divide.
Recreation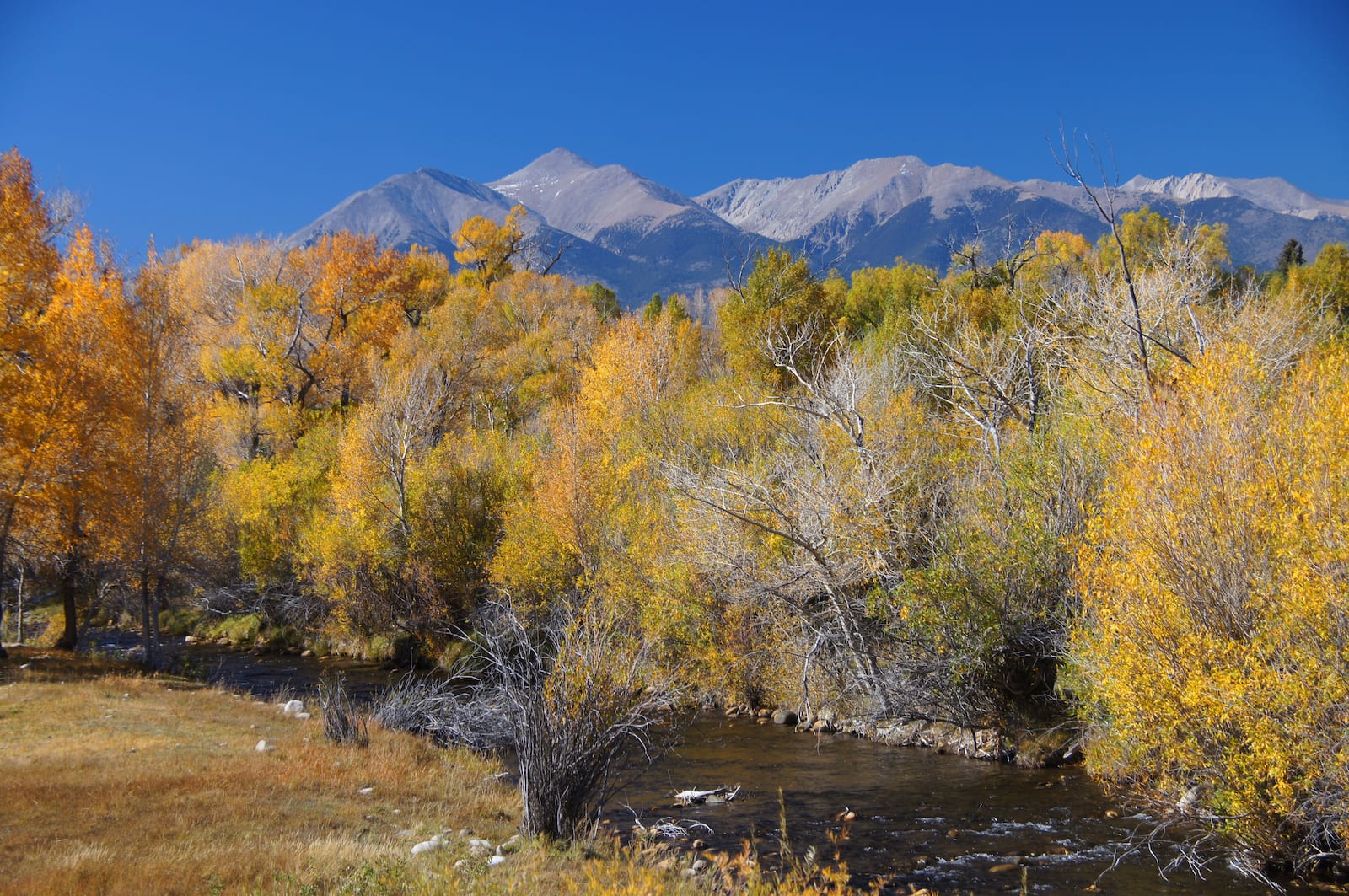 Camping –
Chalk Creek Campground & RV Park sits right in town and is open seasonally April through November. The property has creekside RV and tent camping sites, as well as cabins for rent. There is a playground, shower facilities, and a camp store for visitors to enjoy during their stay.
Ruby Mountain Campground is owned by the state and is very popular among outdoor recreationists. It sits on the Arkansas River for easy access to boating and fishing. The grounds are adjacent to the Browns Canyon National Monument trailhead as well.
Read about camping near Buena Vista and Nathrop.
Fishing – Cast a line for trout in the nearby Arkansas River. The section around Nathrop is notorious for producing the most fish over 18-inches, so it's worthwhile to check it out.
Hiking –
Browns Canyon National Monument has a trailhead to Turret Trail if you cross the river to the east of town. It is a 6.8-mile moderate trek that has great views of the monument.
The trail to summit Mount Princeton is just a short drive west of Nathrop. Either park at the bottom trailhead, or navigate the rocky road up to the radio tower to shorten the hike.
Read about the best hiking trails near Buena Vista and Nathrop.
Accommodations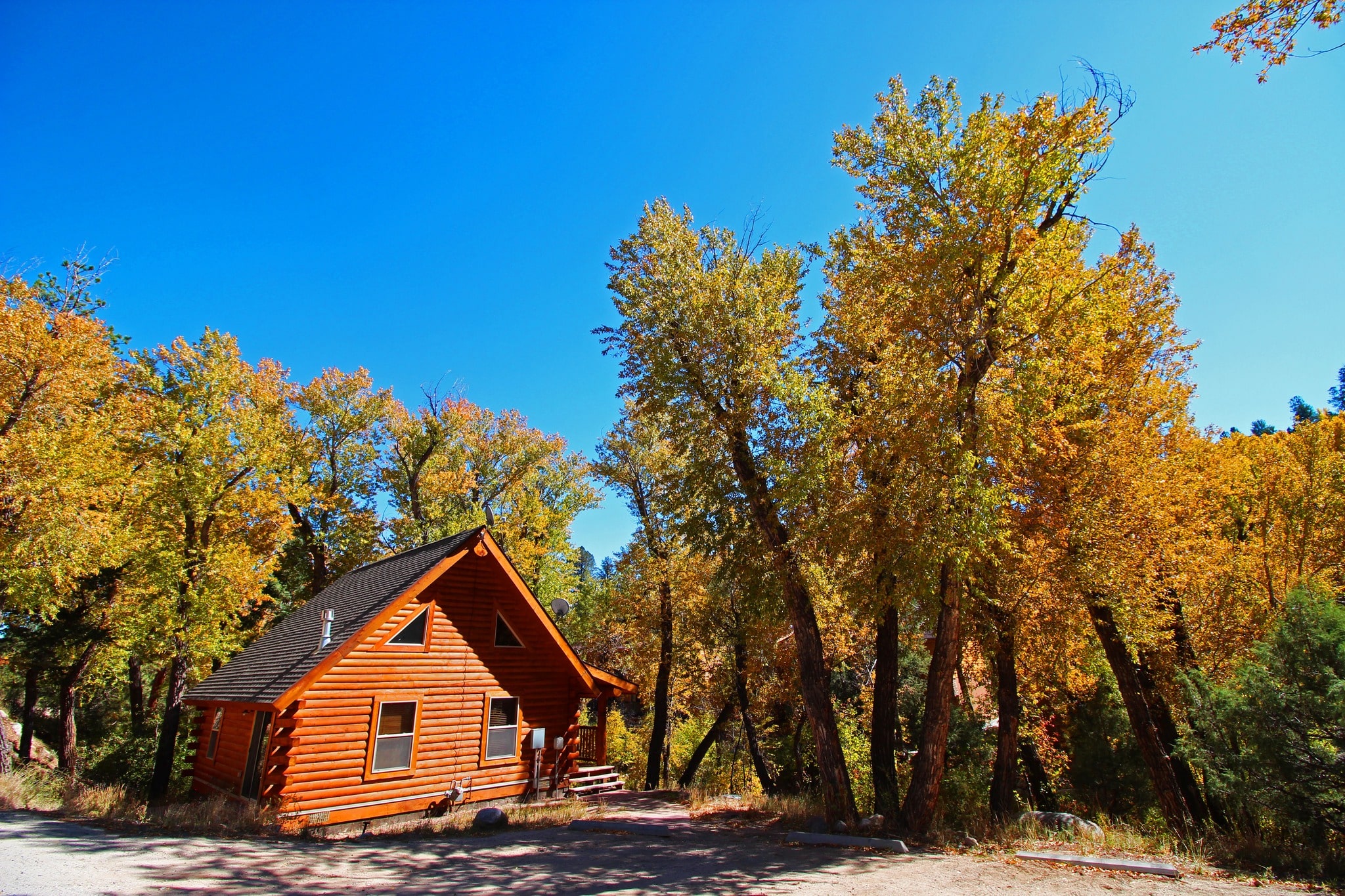 This section contains referral links. If you click through and take action, we may receive a commission, at no additional cost to you. 
Mount Princeton Hot Springs Resort – Lodging at the hot springs resort comes with many perks including 2 days of soaking pool access, complimentary mountain bike rentals, and free daily fitness classes. Choose to stay in a creekside suite, at the lodge, or at a hillside family-friendly cabin.
Antero Hot Springs Cabins – Nestled along the banks of Chalk Creek, these 3 privately owned cabin rentals are a great option for any traveler. Housing between 2-10 guests, each cabin comes with a private soaking pool and access to spa services.
Treehouse Hot Springs – If you're traveling with a large group, Treehouse is the perfect overnight accommodation. 5 bedrooms, 5 bathrooms, 2 living rooms, and a 27-foot mineral soaking pool are just a few of the features of this massive treehouse.
Chalk Creek RV Park – In addition to camping and RV sites, Chalk Creek offers a variety of cabin rentals that sleep up to 6 guests. Each one has one private bedroom, bunkbeds, and rollaway beds as well as a full kitchen and a porch to enjoy the views.
Read about the best hotels in neighboring Buena Vista.
Activities near Nathrop
Drive-In Theaters:
Dude Ranches:
Federal Land:
Ghost Towns:
Hot Springs:
Towns:
Waterfalls:
Whitewater Rafting:
Latest in Nathrop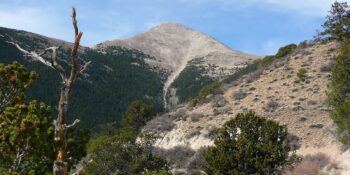 fIf you're lucky enough to live in Buena Vista or are just visiting, you happen to…