Nestled in the quiet town of Nathrop, Aqua Hot Spring is an earthy wellness retreat designed to promote rejuvenation in the most natural of settings. Guests can receive a one-of-a-kind experience with direct private access to the thermal spring as they stay in a spacious cabin surrounded by stunning views of the surrounding land.
Private Vacation Cabin Rental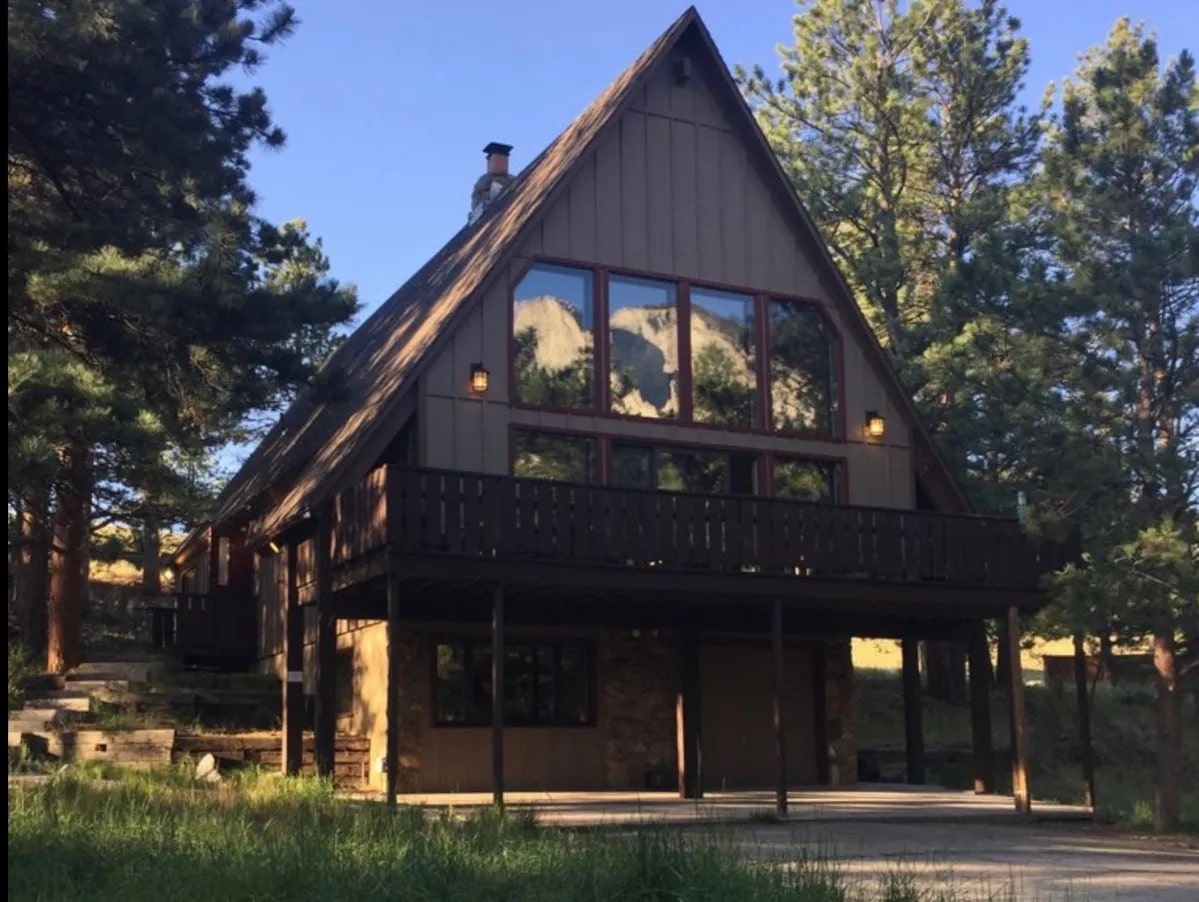 Aqua Hot Spring is the perfect getaway for couples, families, and friends to reconnect on a deeper level while immersed in the beauty and peace of nature. With the ability to sleep up to 6 people, this charming cabin boasts multiple bedrooms, a fully equipped kitchen and dining area, two bathrooms, a living room, and a breathtaking main window that overlooks the property.
It consists of three stories, along with a gorgeous private back patio where you'll have your own natural hot tub filled with mineral thermal water. Unfortunately, no pets are allowed.
Reservations can be made via their website and are required to gain private access to the hot spring. A two-night minimum stay is required when renting the cabin. Slight discounts are given for longer stays.
Single Day-Use—limited availability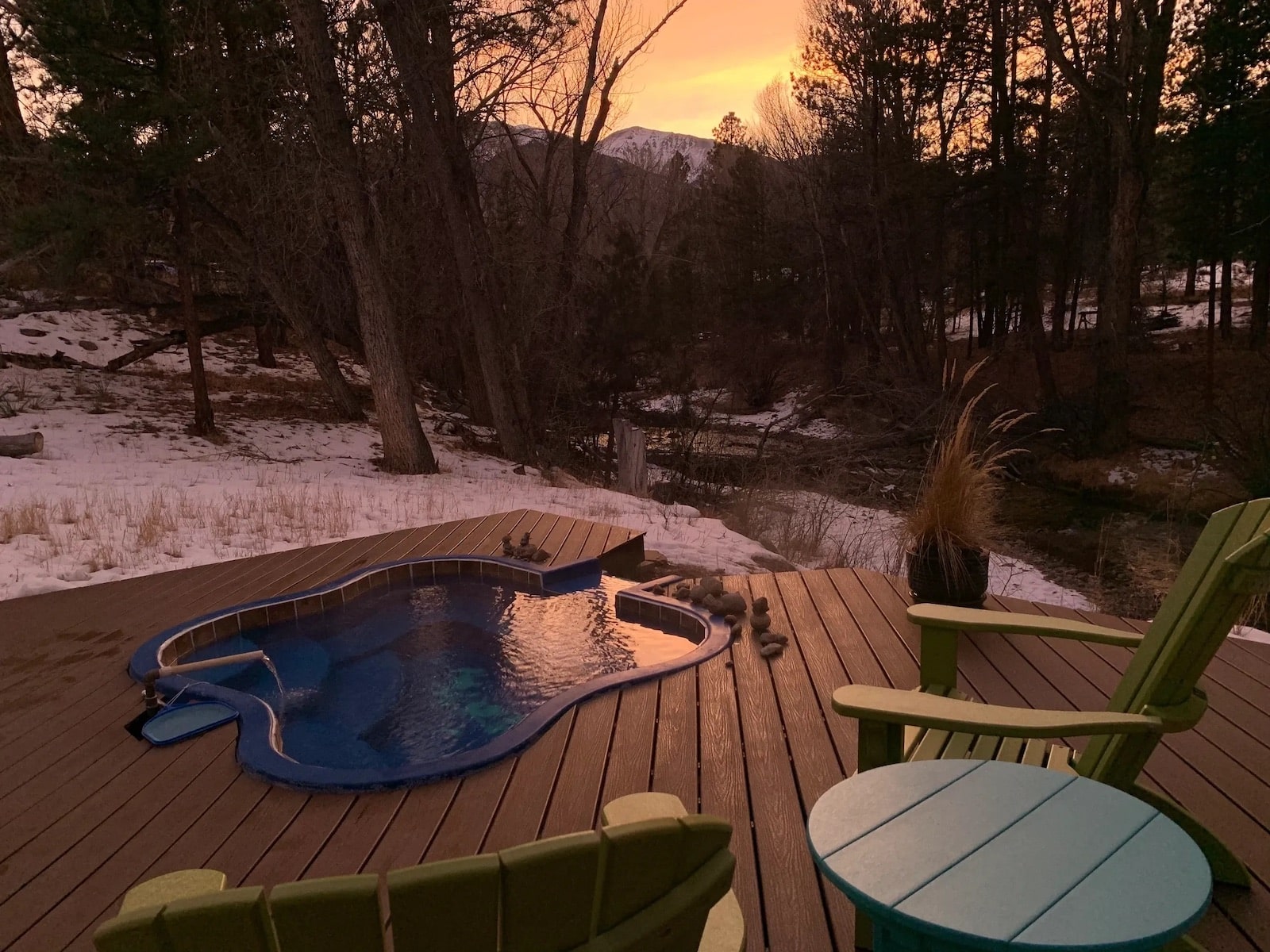 For those looking to experience the hot spring without staying the night, very limited spots are available just a few days out of each month to reserve the space between 9 am and 4 pm for up to four people. No pets are welcome.
Other services such as massages, reiki sessions, and yoga can be added to the reservation for an additional cost.
There are no walk-ins permitted, so please reserve your day-use slot ahead of time.
1 Private RV Campsite—limited availability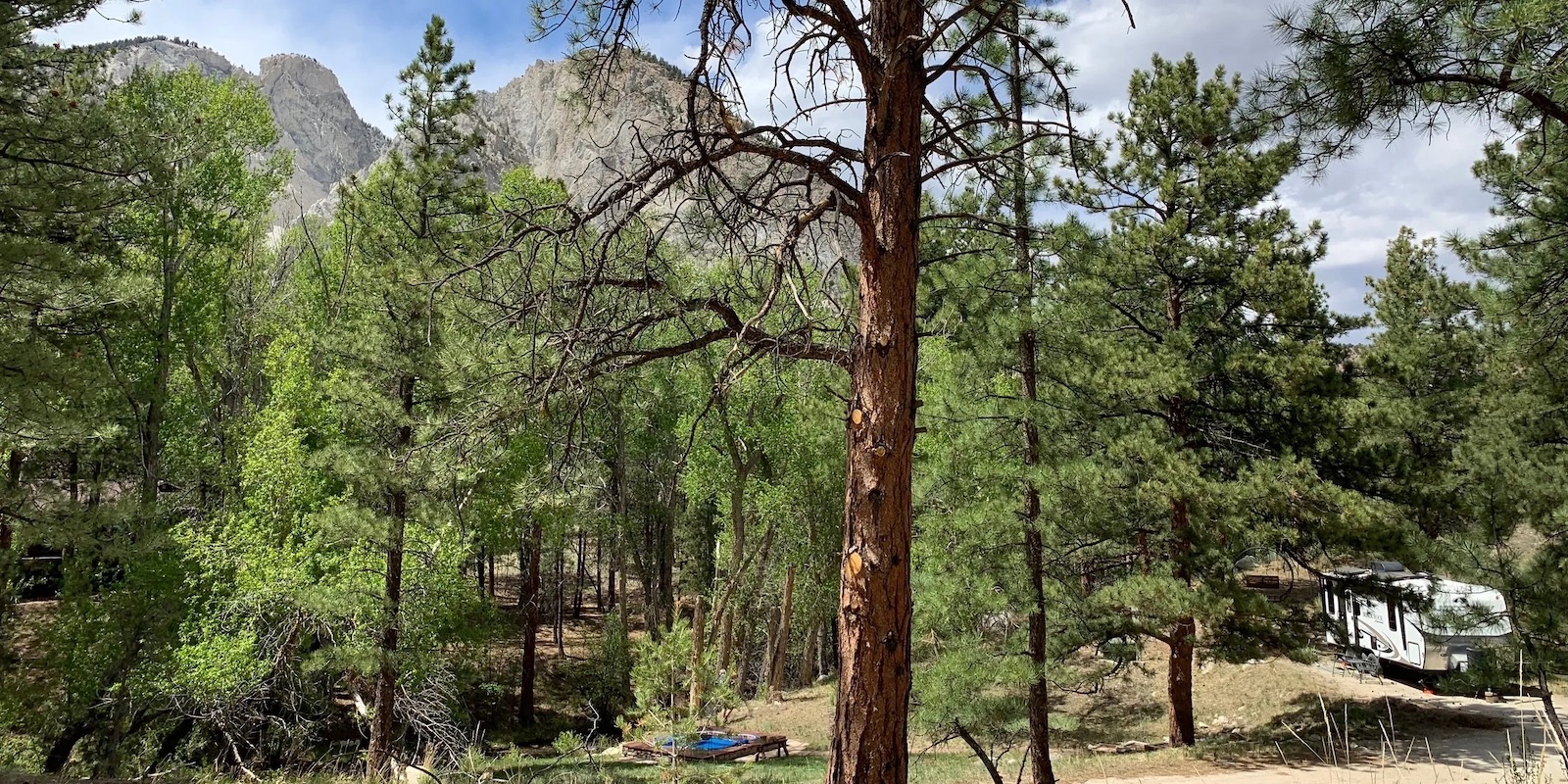 Aqua Hot Spring also accommodates space for 1 single RV that's completely self-contained. You must have your own usable toilet and water on board. A 15-amp electric hookup is available for an additional fee.
Stays are only available between cabin rentals, so call ahead.
It comes with a parking space, outdoor chairs, and a table, plus private use of a hot springs pool only 50 steps away. There is no potable water or trash service provided.
Your RV must be 32 feet or less and be able to be backed in. If you have a travel trailer, it will need to be 20 feet or less. There is a tricky second part of the driveway, which is why they recommend only something 18 to 20 feet or less in length when towing it behind a vehicle.
There is no availability for this campsite between November and April. Check-in time is 3 pm and check-out is by 11:30 am.
Activities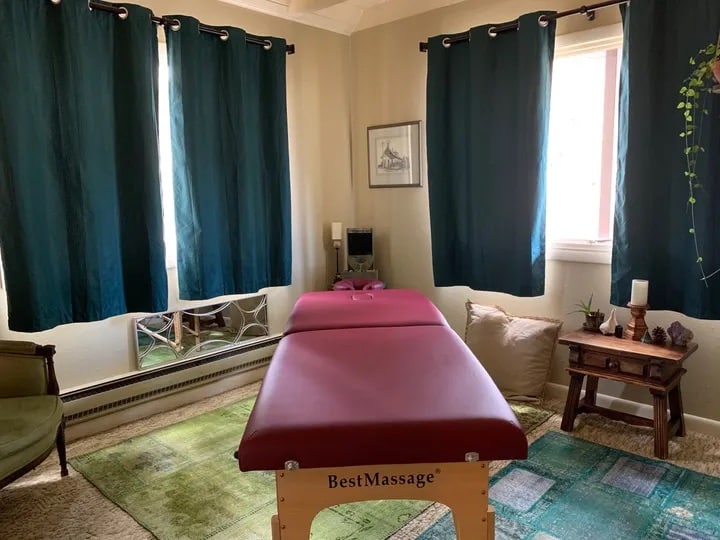 Along with soaking in the fresh hot spring water flowing from the Chalk Creek Aquifer, guests can engage in various activities on the property and around it.
Aqua Hot Spring prides itself as a place to disconnect from modern distractions and reconnect with the inner self. This is promoted through dedicated spaces and access to in-house services for yoga, meditation, massages, facials, astrology readings, Reiki, and a comprehensive wellness library.
Guests can also enjoy an array of walking trails around the property and more challenging hikes located nearby, with the availability of a local guide if requested. Chaffee County offers endless options for action, like rock climbing; snowboarding, skiing, and snowshoeing; water sports, biking, and fishing.
For those looking for a little less movement – the area is rich in local history and offers plenty of small shops, dining options, and picturesque views to take in.
Details
Address: 15654 CR 289A, Nathrop, CO 81236
Phone Number: 719-530-1180
Email: aquahotspringcabin@gmail.com
Season: Year-round
Pets: Not permitted
Website: aquahotspring.com