Situated at the base of the 14,000+ foot Collegiate Peaks alongside the Arkansas River, Buena Vista is a beautiful place to camp. Its teeming with outdoor recreation, with a slew of great campgrounds and free dispersed camping options.
The San Isabel National Forest contains much of the campgrounds, though there's a fair share of private, state and federal BLM camping too. From RV parks in-town with full hookups, to riverside campsites perfect for your tent, you'll find it in Chaffee County, between Buena Vista and Nathrop. The Arkansas River runs by both towns, providing epic whitewater rafting trips, along with trophy trout fishing.
List of camping by Buena Vista and Nathrop, CO, in order of proximity:
Camping by Arkansas River in Buena Vista and Nathrop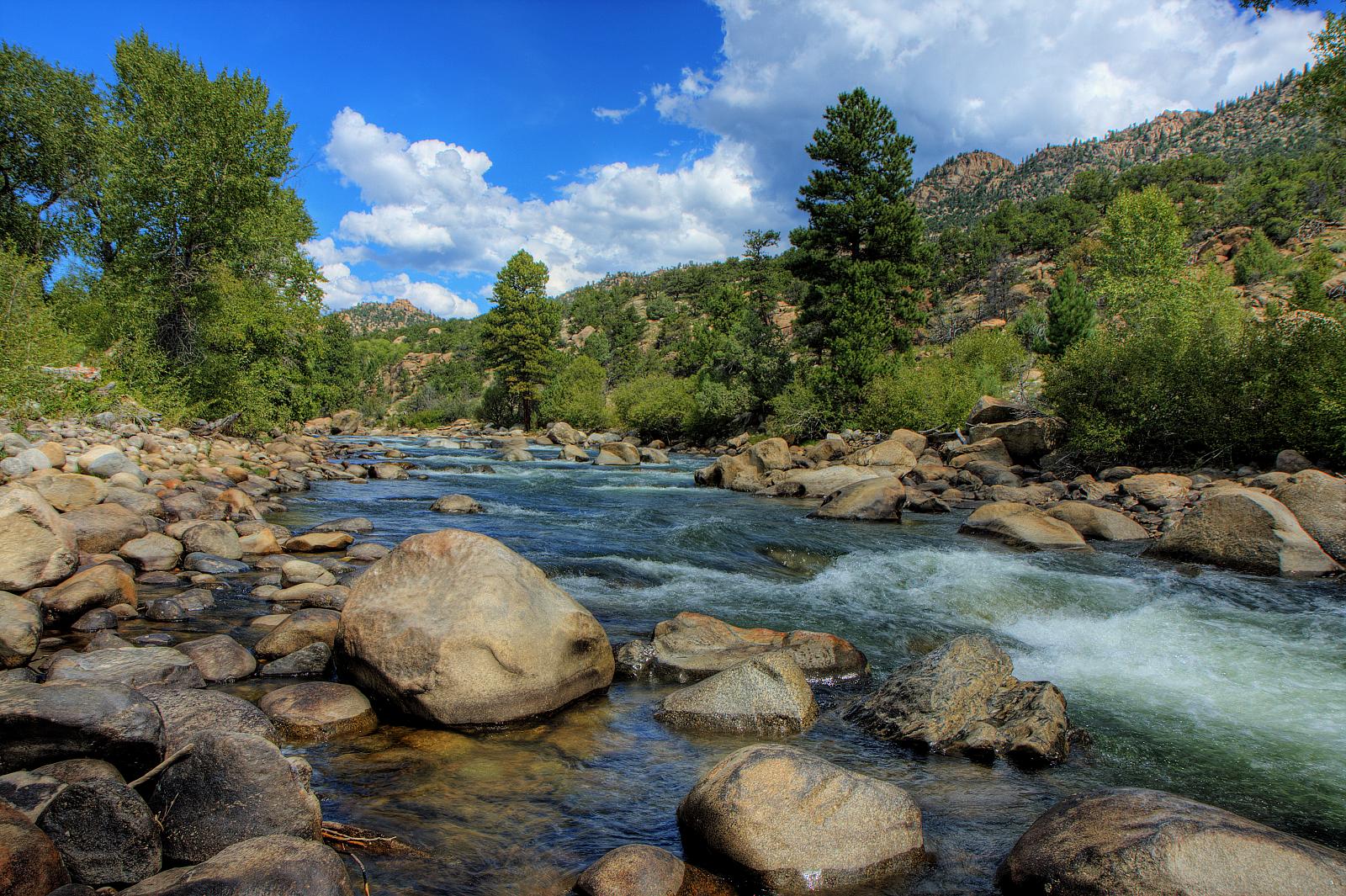 Arriving from the east via either Denver on US-285, or Colorado Springs on US-24 first leads you to Johnson Village. It's a small truck-stop type of community at the junction of Highway 24 and Highway 285. Go north via US-24 and you'll reach Buena Vista in a few minutes. Go south via US-285 and you'll pass by tiny Nathrop before you even realize you're in Nathrop. There's camping in either direction from this junction.
Beginning near Leadville, the Arkansas River goes south to Buena Vista, Johnson Village and Nathrop before heading east after it reaches Salida. The Arkansas Headwaters Recreation Area is a state park with several different day-use areas and some campgrounds along the course of the Arkansas River in the Rockies. One of the most popular stints of the Arkansas is through Browns Canyon, a national monument and awesome place to whitewater raft.
Whether you're looking to park your RV for awhile amongst the scenic views of Mt. Princeton RV Park or you're just planning to stay for a few days, you and your family will fall in love with quiet, scenic sites surrounded by mountains on all sides. This park also offers cabin rentals to make your stay even more luxurious.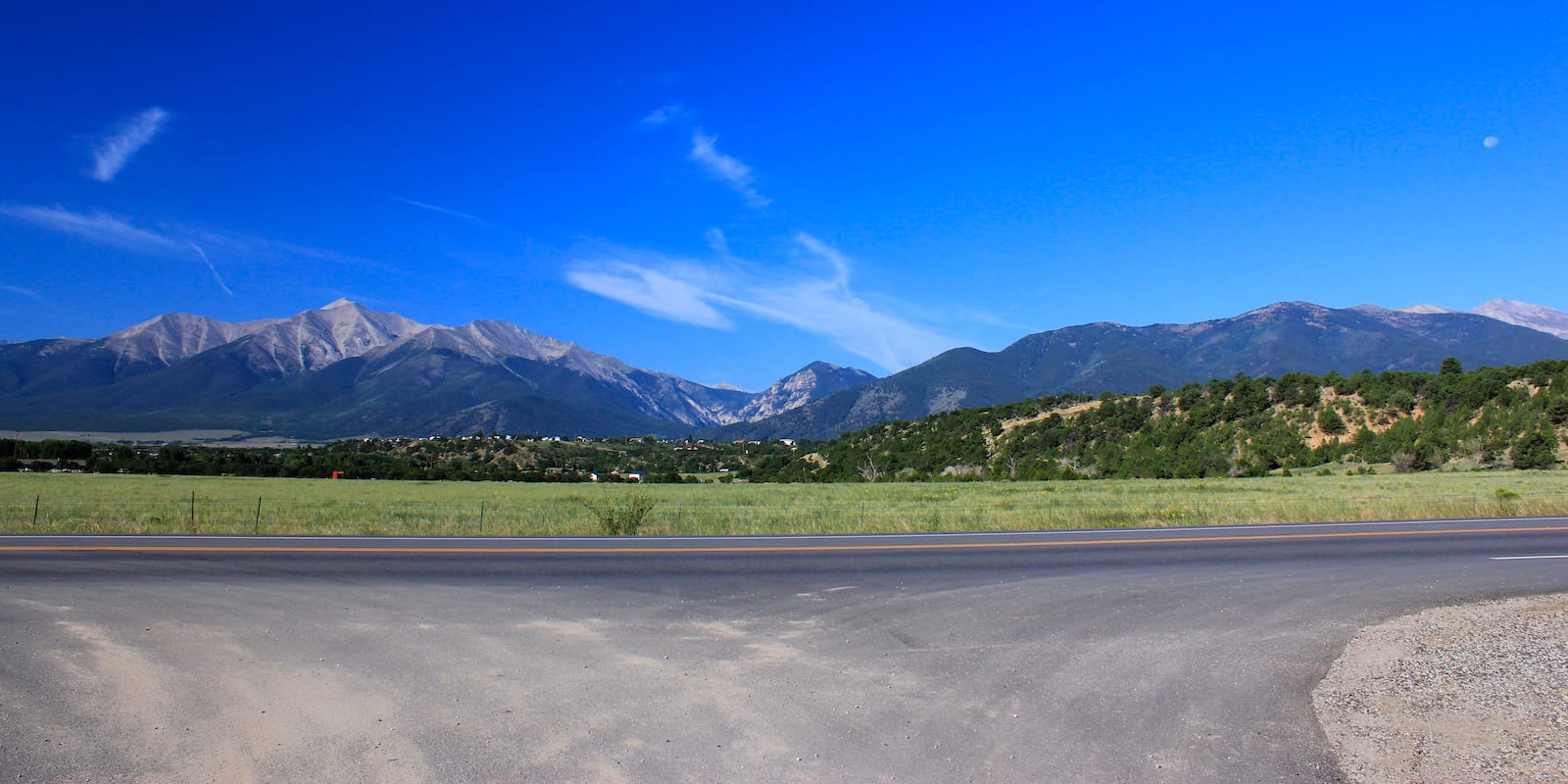 Snowy Peaks RV Park may be one of the more premium campground on our lists, but it's full to the brimming with amenities, both onsite and within close proximity to the park. Located close to the heart of Buena Vista, this park is a great place to begin your adventures in Arkansas River Valley.
Turtle Rock Campground
Want to find the perfect weekend getaway without straying too far from Buena Vista? Just 3 miles down the road, you'll find this quiet, clean, and free campground that has both primitive campsites and dispersed camping. While the amenities may be few, Turtle Rock Campground more than makes up for it with incredible views. As always, take care to pack out your trash and Leave No Trace, as well as always observing fire bans to avoid starting forest fires.
Elephant Rock Campground
The four old railroad tunnels leading into Elephant Rock Campground make the drive alone worth it, but the stunning views and choice of comfortable campsites will encourage you to stay at this free Forest Service camping spot. Nearby you'll find a launching spot for whitewater rafters, so this is the perfect site for anyone planning a river adventure. Be sure to pack your trash out, observe fire bans, and obey the principles of Leave No Trace while at this site.
For a cozy stay not far from the central Buena Vista, Arkansas River Rim is a top-notch campground and RV spot with nearby access to the Arkansas River to make the most of your stay in the valley. This campground features free WiFi, as well as restrooms and showers to make your vacation more comfortable.
Activities abound at Arrowhead Point Camping Resort, located just 7 miles down the road from Buena Vista. Families and kids will love the playground and free WiFi, along with the activity booking available onsite featuring free shuttle service. Don't miss out on this beautiful RV park and campground!
The Arkansas Headwaters Recreation Area is chock full of incredible campgrounds, but Railroad Bridge is perhaps one of the most beautiful with easy access to the river as well as restrooms and changing areas to facilitate your time there.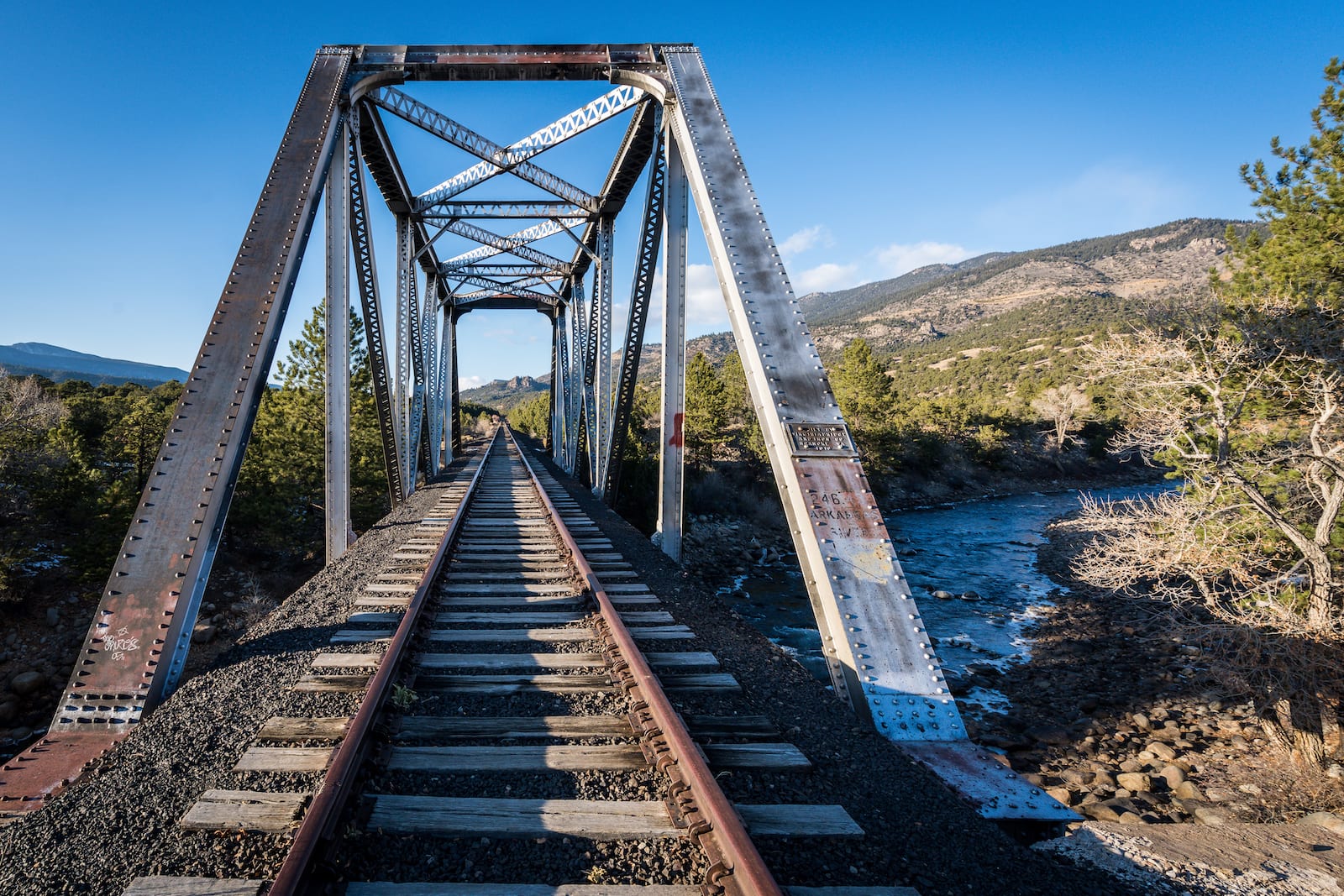 Quiet and secluded, the campsites at Rafter's Roost will do well for any camper looking to find some outdoor recreation on the nearby Arkansas River. Look into the cabins if you'd like a more luxurious stay, featuring garage doors that open right onto the river.
KOA campgrounds are always reliable for those looking to RV across the country, and the Buena Vista KOA Journey is no exception to that rule. With a large amount of RV sites to fit any of your specific needs and primitive campsites with incredible views, you'll never be bored at this gorgeous and amenity-filled campground.
A unique spot to camp near Buena Vista is near Brown's Canyon Adventure Park, on the site owned by Noah's Ark, which also offers guided whitewater rafting tours. This campground features both tent rentals as well as pitch-your-own rates at beautiful riverfront campsites. If you're looking for an all-inclusive camping spot with onsite activities and food serve, Brown's Canyon Adventure Park and Noah's Ark might just be the place.
Creekside tent campsites and RV sites near the creek give Chalk Creek Campground and RV Park a tranquil and serene feel. Don't be fooled, however–this park is close enough to all of the sites that Buena Vista and Nathrop offer while offering a peaceful getaway.
Another site within the Arkansas Headwaters Recreation Area is Ruby Mountain Campground, located 5 miles from Nathrop and 9 miles from Buena Vista. You won't find much more than a few bathrooms and changing areas for amenities, but its proximity to the river more than makes up for it. Check out this popular spot for boaters and rafters, but be sure to reserve ahead.
Camping by Cottonwood Pass in Buena Vista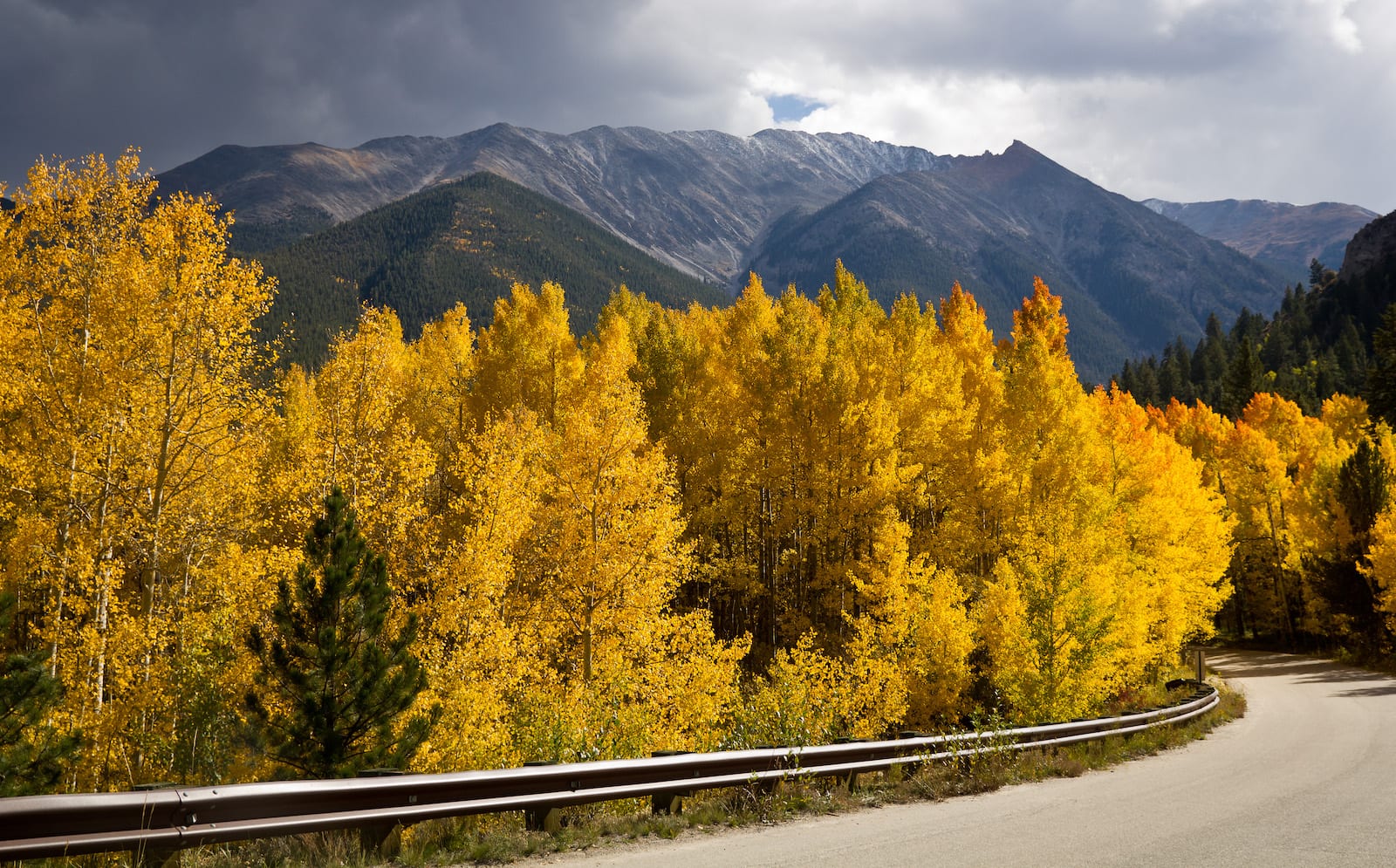 The incredible summer route over to Gunnison County on Cottonwood Pass is a must drive if you've never done it. It's now completely paved and suitable for nearly all vehicles. It's super easy to reach from downtown Buena Vista, just take County Road 306 west and it'll start winding up the pass soon enough. On the way there a few places to camp, including free, dispersed camping on both sides of Cottonwood Pass in the San Isabel (east side) and Gunnison (west side) national forsts.
During the cooler months, soaking in a hot spring in the Colorado sunshine is one of the most relaxing activities you can find. At Cottonwood Hot Springs Inn and Spa, those who are looking to spend a night in the great outdoors will enjoy their tent camping and small RV options
Cottonwood Lake is a popular spot for fishers and boaters, and Cottonwood Lake Campground is typically the spot where they hang their heads each night after a day in the sunshine. This no-frills campground offers two vault toilets and tent pads for each spot, but not much else. If you want to truly be in the great outdoors, Cottonwood Lake Campground is an excellent selection.
Collegiate Peaks Campground is a well-known Forest Service camping spot located just off of Hwy 306 that offers easy access to Middle Cottonwood Creek for fishing. Featuring a huge variety of primitive campsites with tent pads and fire pits, Collegiate Peaks Campground is the perfect starting point to your adventures around Buena Vista.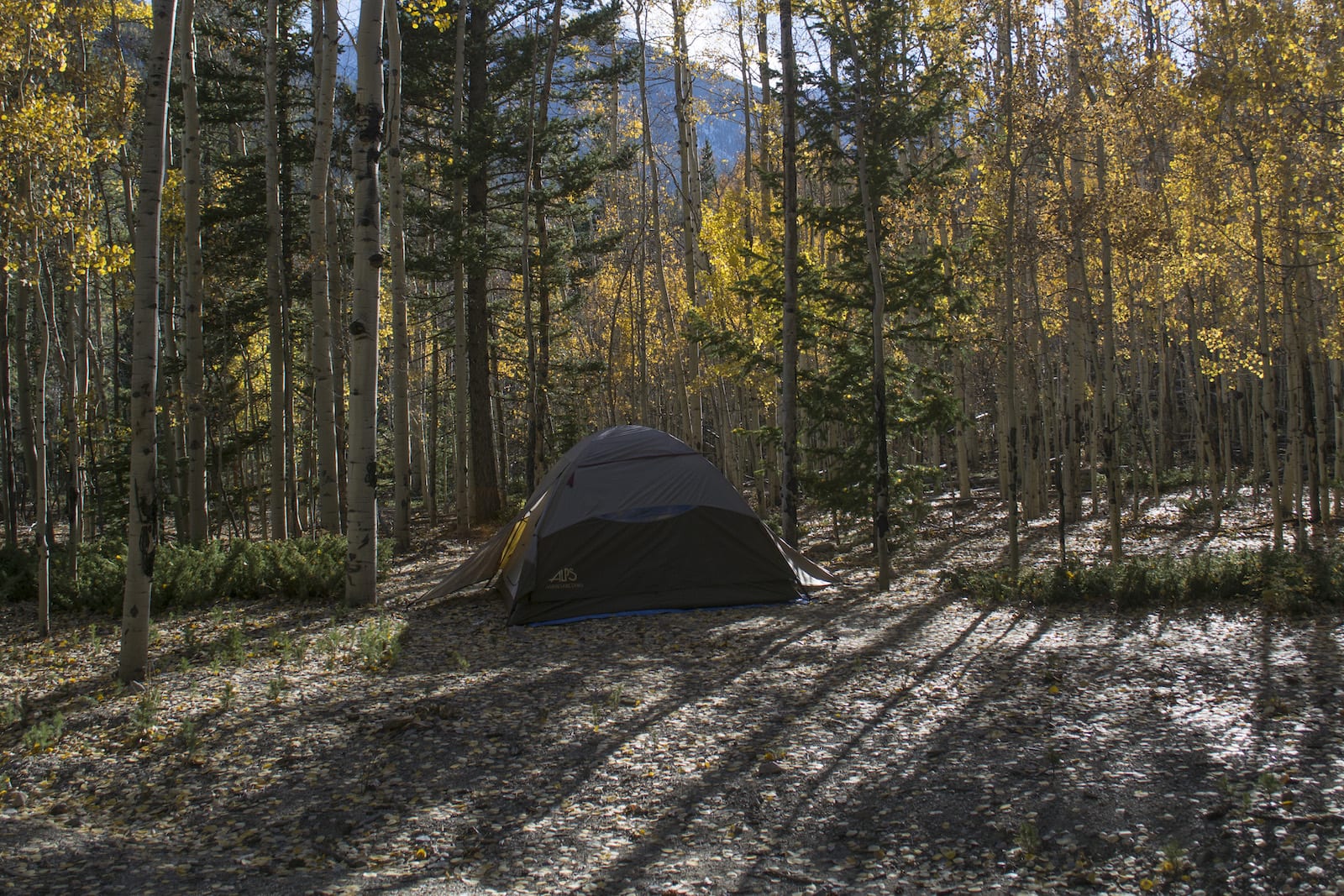 FREE – Dispersed Camping on Cottonwood Pass/Count Roady 306
Cottonwood Pass is one of the best places to camp for free near Buena Vista. There are dispersed campsites on both the west and east side of the divide directly on Cottonwood Pass. Check both sides of the street for prexisting campsites, The south side will have the creek running by. Clean up after yourself and treat your national forest with respect.
Camping by Chalk Creek Canyon in Nathrop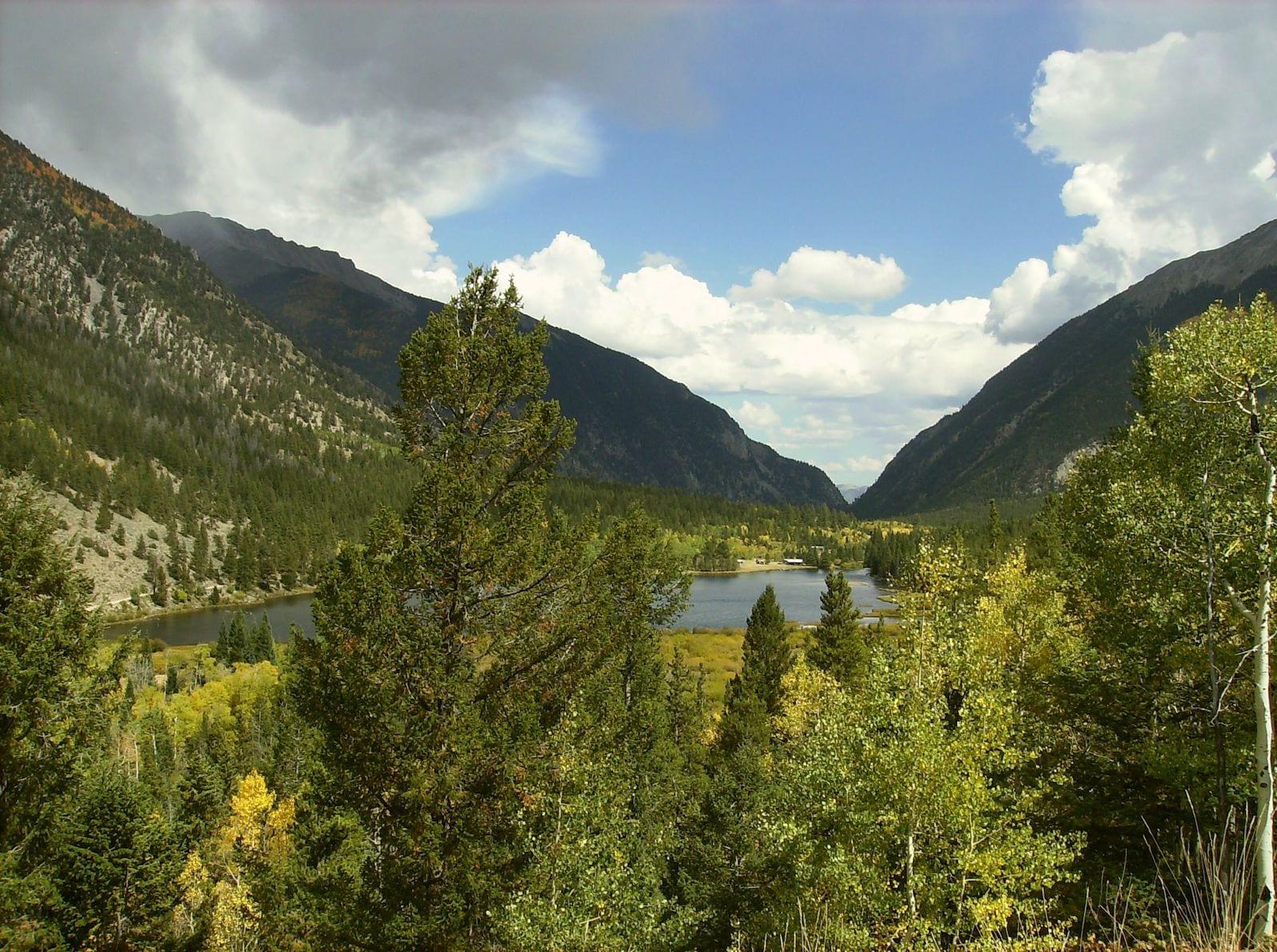 Take Chalk Creek Drive thirty minutes west from Nathrop on Highway 285 and you'll dead end at Saint Elmo, one of Colorado's best preserved ghost towns. On the route through Chalk Creek Canyon, you'll pass by a few campgrounds, but no dispersed camping back here. There are some other gems to discover though, including Mt. Princeton Hot Springs and Agnes Vaille Falls.
Looking to climb one of the gorgeous 14ers surrounding Buena Vista? Try out Mt. Princeton Campground for a place to lay your head for the night–it's located near the trailhead for those who want to try their luck with mountain climbing, as well as close to Chalk Lake for fishing and boating.
A perfect place to settle if you're looking to explore Cascade Falls, Cascade Campground offers a total of 21 campsites for you to pitch your tent or pull your RV into. Enjoy fishing above the falls or the hike the variety of trails available in the area.
Iron City Campground is not only a nice site for a night's stay, it also features the historic Iron City cemetery on the west side of the campground for visitors to explore. Conveniently located near St. Elmo, a ghost town that attracts visitors from all over, this campground is a great one for history buffs as well as weary travelers.
Camping by Clear Creek Reservoir near Granite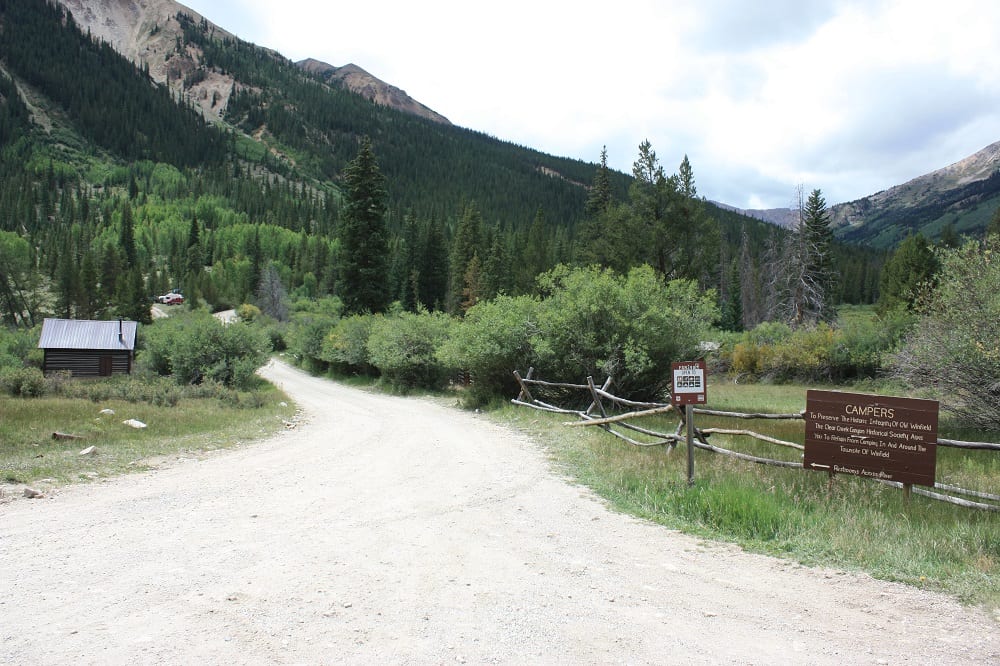 Only 15 miles north of Buena Vista on US-24 leads you to Clear Creek Reservoir and County Road 390. Following CR 390 west past the reservoir leads you to a lot of free, dispersed camping with the San Isabel National Forest. The dirt drive is fine for 2WD vehicle, though it can become a bit rutted. There are primitive roadside spots, just look for an existing fire ring and private property signs. Even if you don't camp here visit the ghost towns along the route.
If you're looking for a place to cool off on a hot summer weekend, Clear Creek Reservoir is not only great for fishing–it features a free Forest Service campground. Although there are no facilities or water at this campground, the views of the mountains and reservoir alone make this free site worth a visit. Don't forget to pack out your trash, take care to observe fire bans, and Leave No Trace at this campground.
FREE – Dispersed Camping on County Road 390
County Road 390 in Buena Vista provides excellent dispersed camping opportunities on much of the route. Look for places to pull over and check for prexisting spots, which can be found along Clear Creek. Campsites appear not too far past Clear Creek Reservoir. There are four ghost towns to visit to visit, including Beaver City, Vicksburg, Rockdale, and Winfield, the last is where the road basically ends, nearly ten miles back from US-24. You can continue on 390 to a few backcountry hiking trails.
Consider Salida, Leadville or Fairplay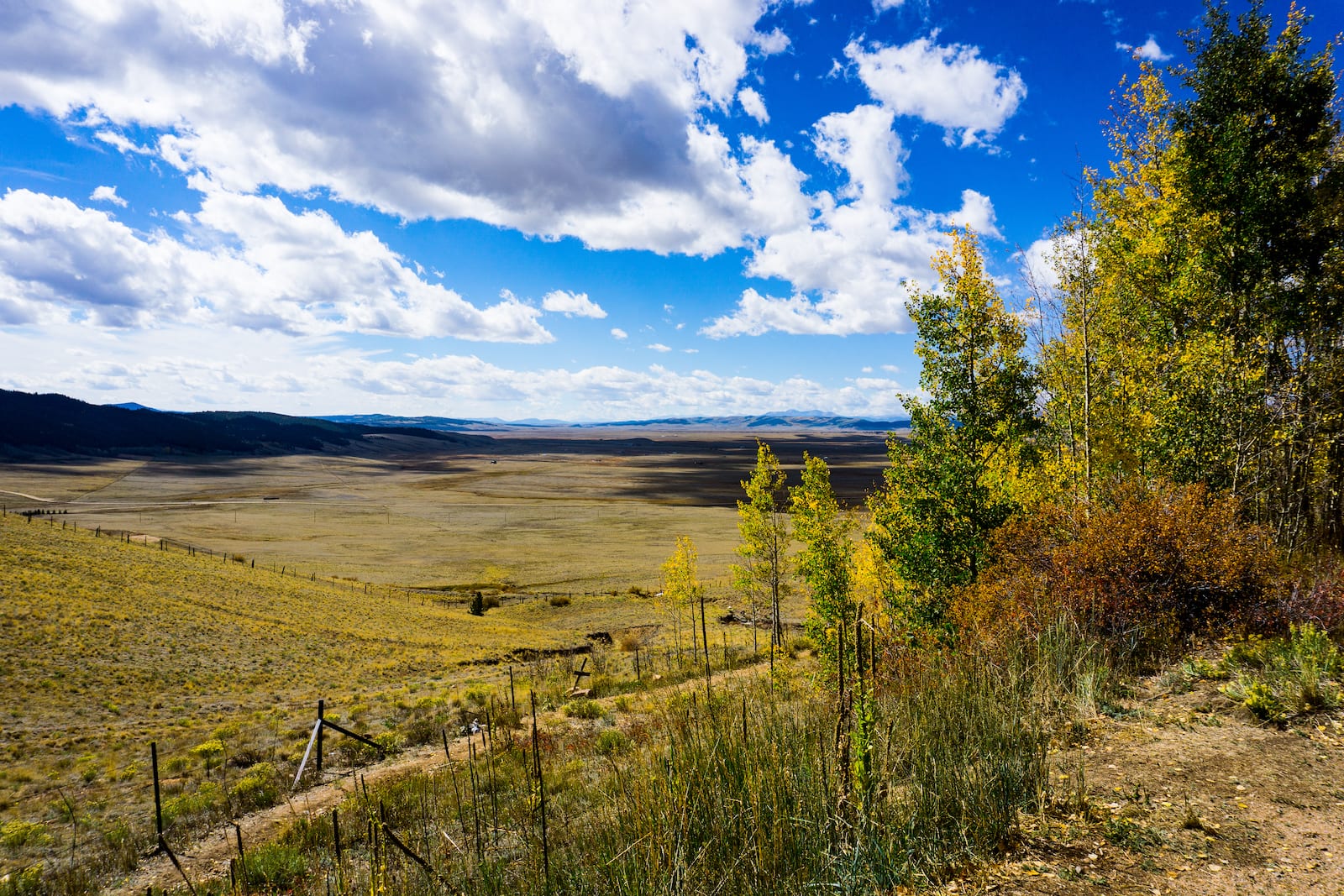 Situated south of Buena Vista, Salida is another Arkansas River-side town. There are a number of riverside campgrounds near Salida, which make a great base for exploring Buena Vista as well. The towns are only located thirty minutes apart via US-285. Salida features a larger historic district than Bueny, so there's a bit more in terms of businesses, but each town provides more than enough for a camping weekend
Little more than thirty minutes north of BV on US-24 sits Leadville at over than 10,000 feet in elevation. On the route up from BV you'll find lakeside camping at Twin Lakes, a nice base located between cities. It's also the gateway to Independence Pass to Aspen. In Leadville there's a large downtown rich in mining history and tourist attractions. The headwaters of the Arkansas River start close to town.
East of Buena Vista is the high desert of South Park and its county seat, Fairplay. If driving in from Denver or Colorado Springs, you'll probably pass right on through, making it a convenient base closer to home. Fairplay is within a 45 minutes drive of BV so whether you're whitewater rafting for the day or just checking out Chaffee County, it's easy to day trip in. There are several good campgrounds in Fairplay, which also put you closer to Breckenridge too.
Those are among the best places to camp around Buena Vista and Nathrop, in Chaffee County, Colorado. Enjoy your stay in this region with beautiful views!