Telluride is one of Colorado's most beloved mountain towns and most secluded. Throughout the warmer spring, summer and fall months, people flock to town (usually for a festival) and look to set up camp somewhere.
The county seat of San Miguel is tucked away in a box canyon of the San Juan Mountains, surrounded by towering peaks and endless recreation. There are loads of campgrounds around Telluride and the nearby towns of Ophir, Rico and Placerville. Access to both the Uncompahgre and San Juan national forests is easy from town, which holds free, dispersed camping on certain forest service road.
Located along CO-145, Telluride and the aforementioned towns are all located on the San Juan Skyway, a national scenic byway that loops Ridgway, Ouray, Silverton, Durango, Cortez and Telluride together. Definitely request time off and plan your Southwest Colorado adventure with a few of these campsite gems.
List of campgrounds by Telluride, Ophir, Placerville and Rico, CO, in order of proximity:
Camping near Telluride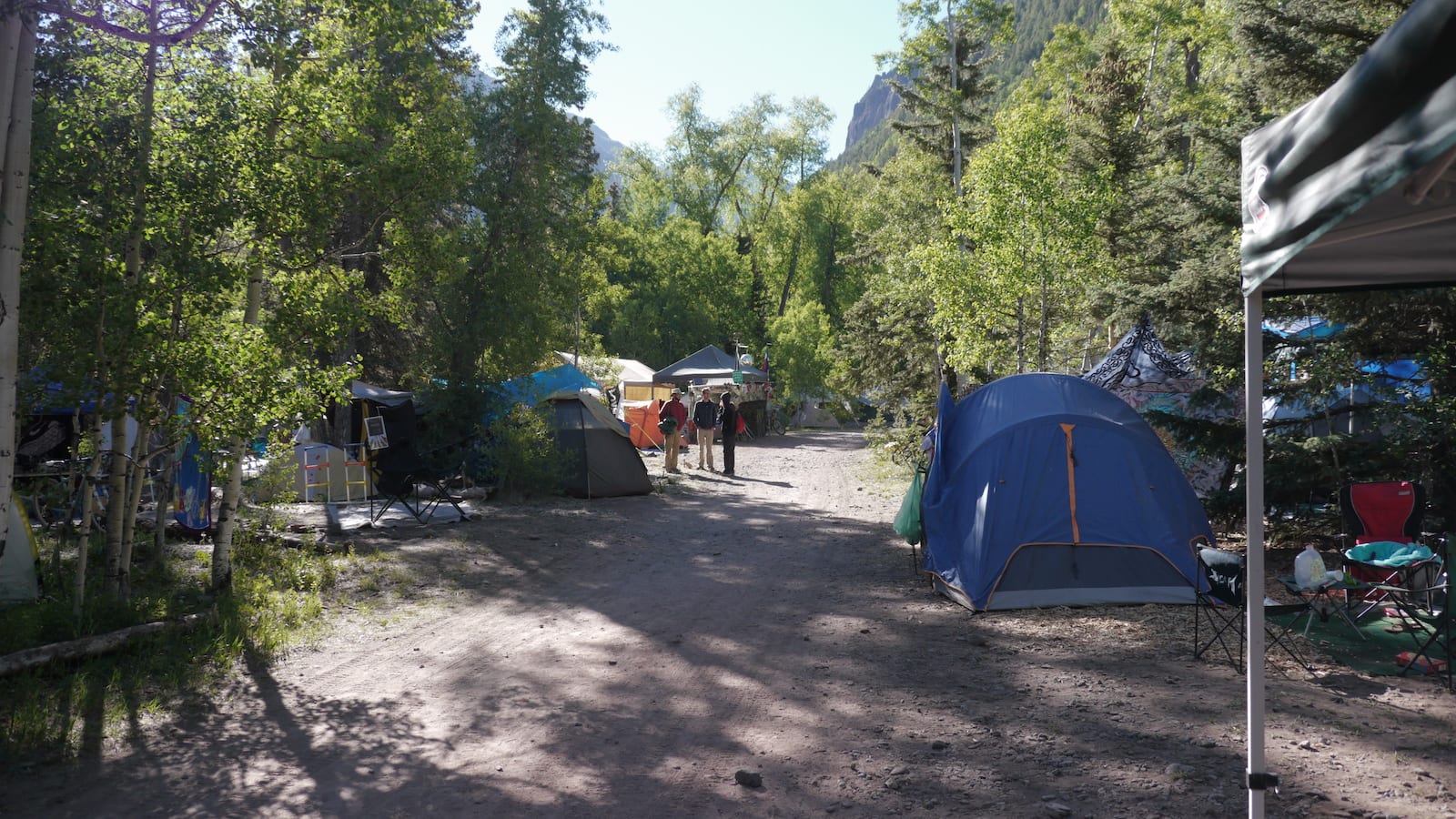 With a population of 2500 permanent residents, Telluride is a fairly large mountain community, so shopping, dining and whatever else you're looking for is probably easy to come by. Plus it holds a world class ski resort that also is a happening spot each summer, so everything is top notch too. Downtown Telluride is connected to Mountain Village via a free gondola ride.
The only place to camp in-town is Town Park, which is walking distance to all the major attractions. If attending a festival definitely reserve your campsite well in advance. There's also Mary E Campground just outside town, so you can experience nature but stay close to the entertainment.
For festivals or just a relaxing weekend in the mountains, reserve your spot at the Telluride Town Campground ahead of time to ensure your spot will be available. Tickets to music, film, and even the famous mushroom festivals that include campground passes go quickly, so be sure to plan your experience camping in the midst of this mountain town far in advance.
Not sure you want to camp amidst the hustle and bustle of Telluride's downtown area? Mary E Campground is another gorgeous option located on the western edge of Telluride, out in the open lands that provide such incredible views of the valley and mountains.
Camping near Ames and Ophir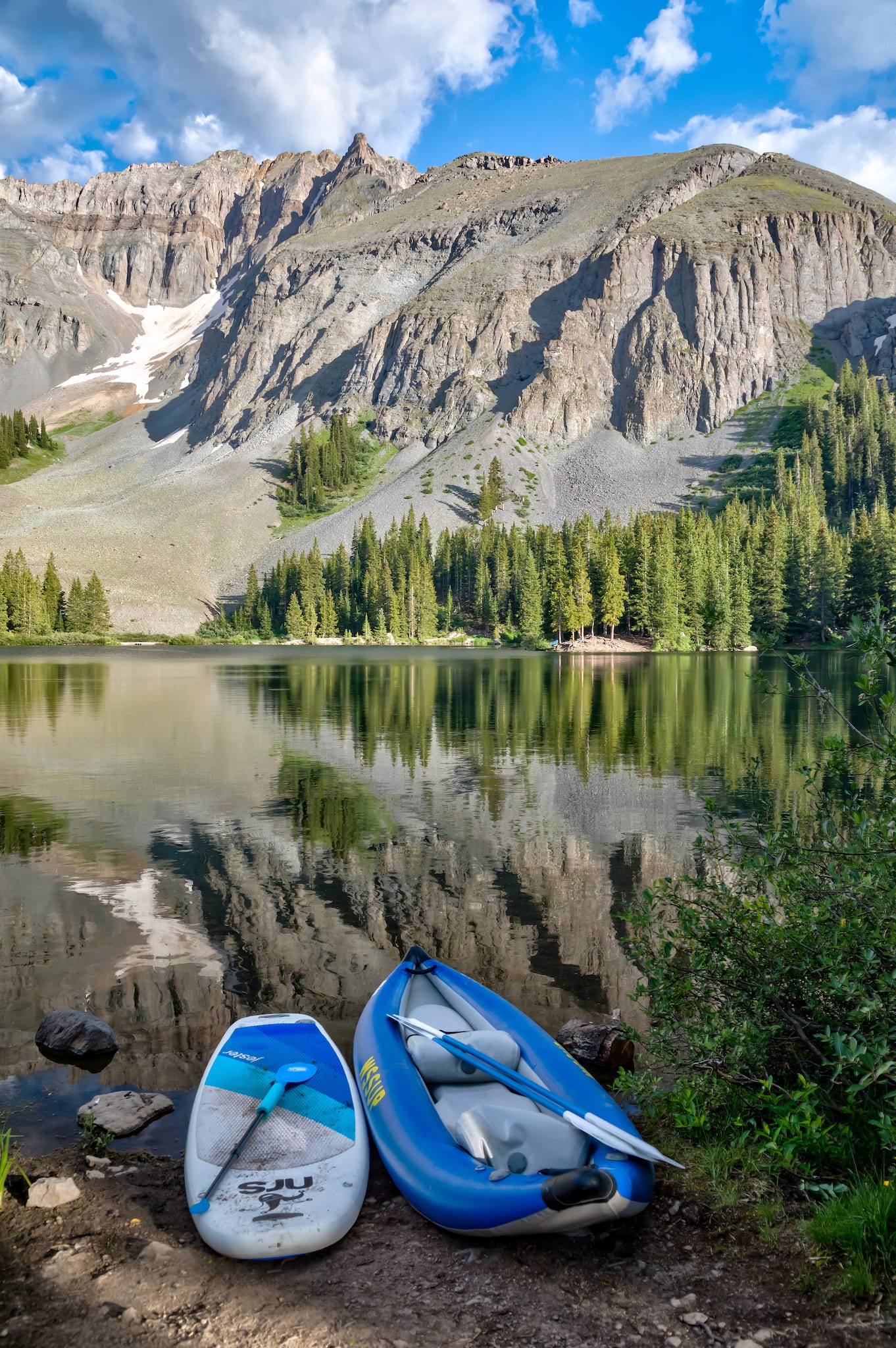 The tiny community of Ames sits in a scenic valley just off of CO-145, twenty minutes south of Telluride. Its neighbor Ophir is even more hidden away from the state highway, but only a few extra minutes to hell you ride. If you dig seclusion btw, check out these remote Colorado towns for a list of places to visit to escape the crowds. South of Ames on CO-145 there are a couple of great USFS campgrounds, including Matterhorn and Priest Lake. There's also some gems to the north, including free dispersed camping at the awe-inspiring Alta Lakes.
If you're hauling a camping trailer or just a large RV, Sunshine Campground is one of the only developed campgrounds in the area that allows RVs and campers up to 35ft. While this gorgeous campground is only open during the summer, it's a beautiful place to camp out under the starry night sky during those warmer nights.
There are a number of dispersed campgrounds in the area, but Alta Lakes Campground boasts being closest to Telluride. This site is not recommended for those trailers and RVs due to the rough roads and limited space, but it's a gorgeous place to stop for tent campers.
Matterhorn Campground is one of the most popular sites in the area for RV and trailer campers because it is one of the few with electrical and sewage hookups near Telluride. If you cannot live without flush toilets, think about reserving a spot at this campground during the summer season.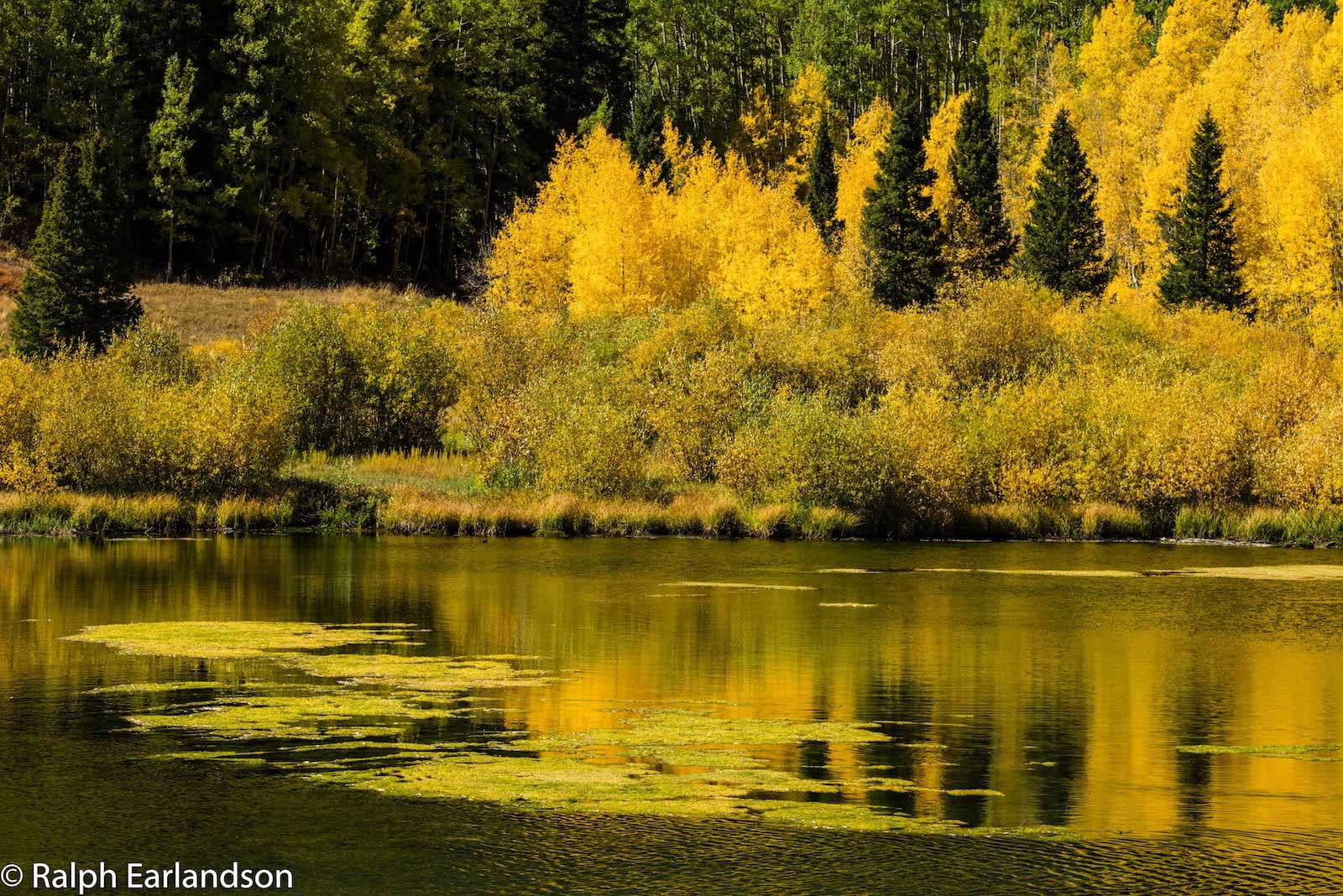 Free dispersed camping abounds near Ames and Ophir, and Priest Lake is especially good for those who are not hauling trailers behind them. This spot is close to a number of hiking trails and popular fishing locations for those interested in exploring and angling their way around Colorado.
Camping near Placerville and Sawpit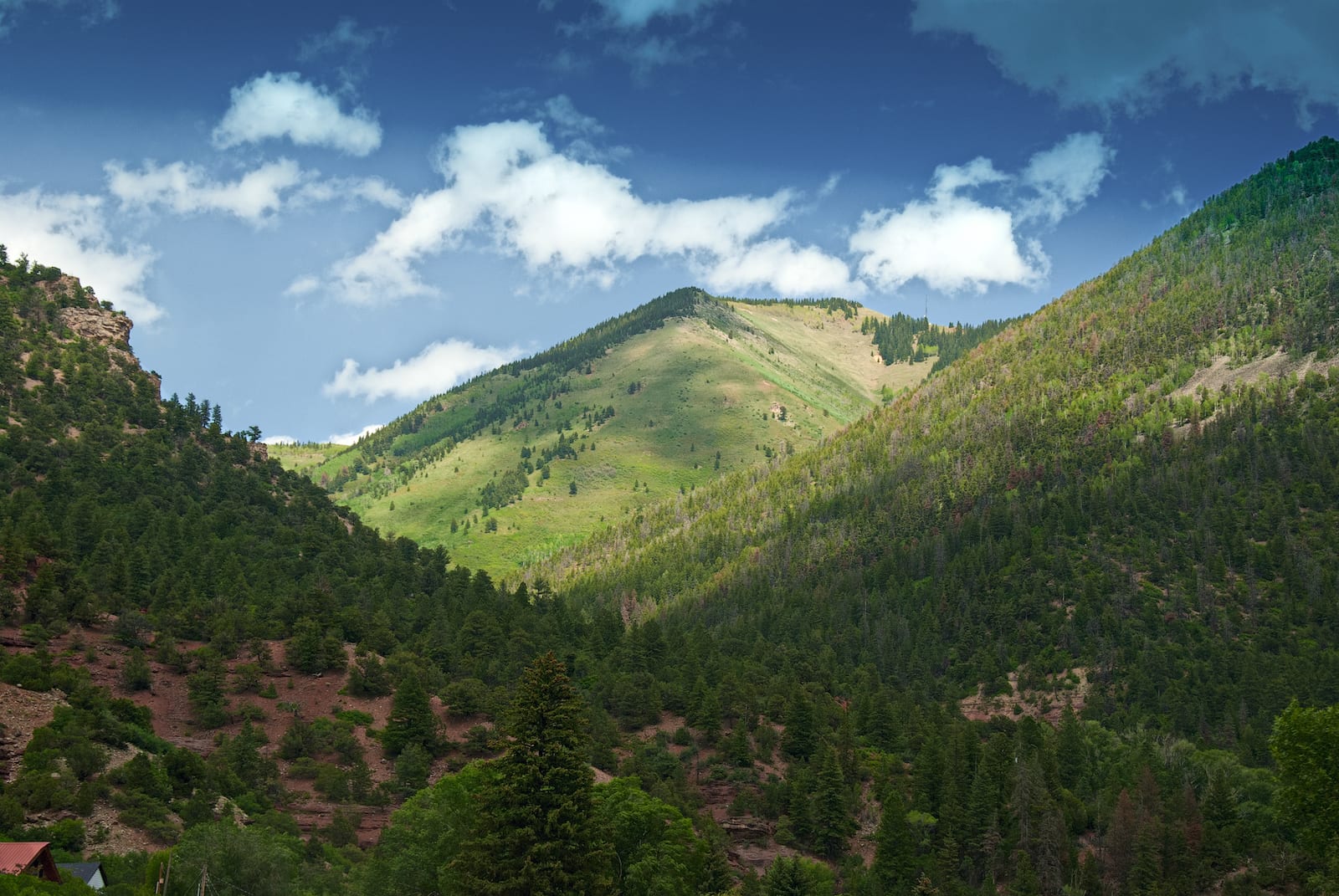 Coming west from Ridgway, Placerville sits at a fork in the road on CO-145. This small community of around 650 people is where you'll go south to continue onto Telluride, passing the tiny village of Sawpit, instead of continuing west and north to Norwood. Each directions holds some terrific (non-reservable) camping opportunities, within around thirty minutes of Telluride.
A free dispersed site west of Telluride, Caddis Flats is a well-known spot for fishermen and water recreation due to its easy access to a boat ramp and its incredible canyon views. It sits on the side of the San Miguel River.
Nestled between Placerville and Telluride, Fall Creek Recreation Site is a small dispersed camping area that is appropriate for tent campers and smaller RVs. If you're looking to get away from it all, this site offers views and easy access to nearby hiking trails.
Want to be a bit closer to civilization? Lower Beaver Campground is located just six miles from Norwood, a small town that would be a great resupply stop. For those who enjoy water recreation, Lower Beaver Creek and Beaver Reservoir are nearby as well.
Camping near Rico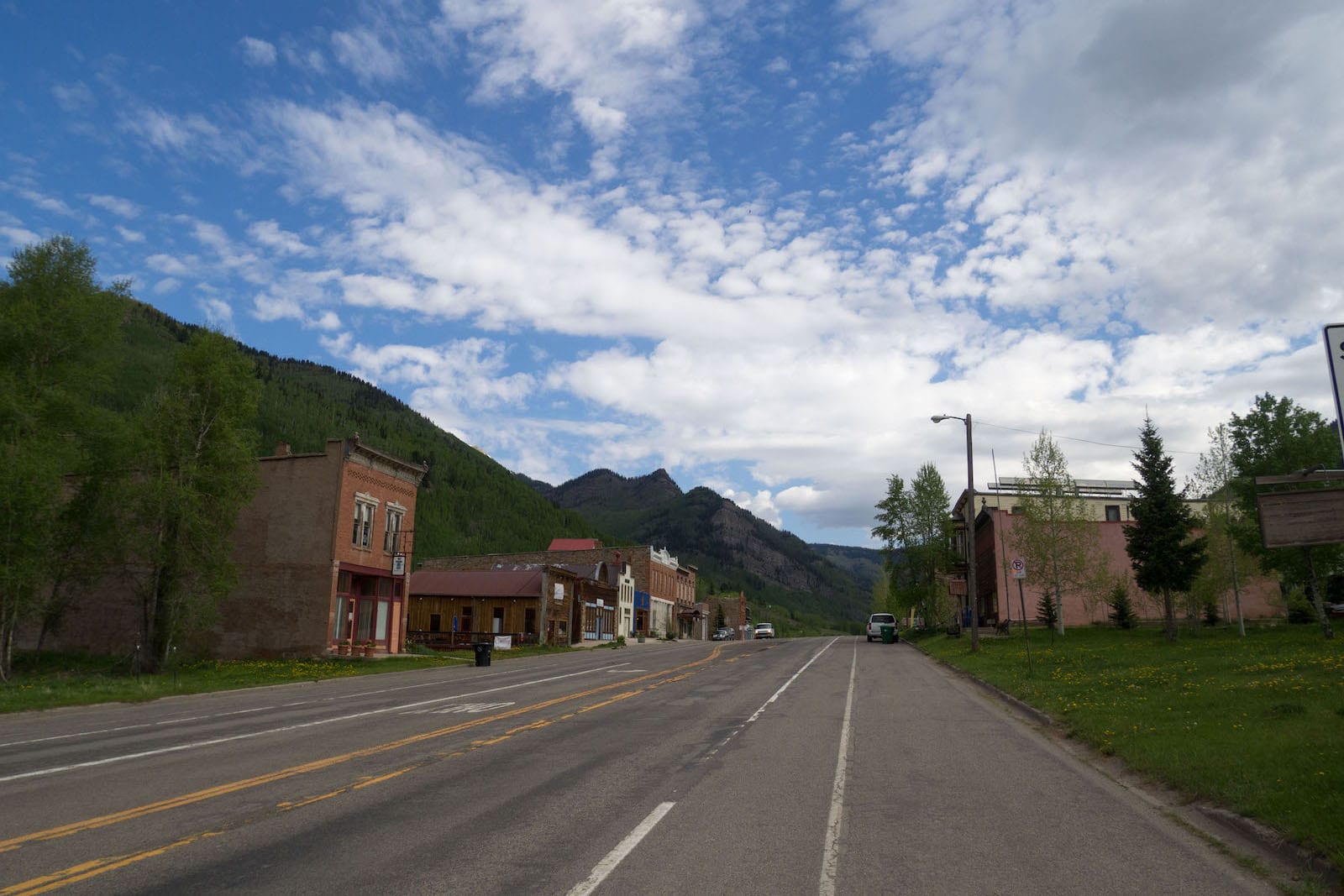 About forty minutes southwest of Telluride rests Rico, along CO-145. It's a small town with a bar/restaurant and not too much else. There's camping in both directions, north and south from town, within the San Juan National Forest. Unlike the aforementioned towns on the list in San Miguel County, Rico resides in Dolores County.
Rico is located conveniently between Telluride and Dolores, allowing for easy access to recreation in both areas, and Cayton Campground is a popular spot for those looking to explore all that this gorgeous mountain area has to offer. With a number of electric hookups, this site is a great one for RVs and trailers to stop at on their way into the mountains.
The only true RV park in the area, Priest Gulch Campground and RV Park is equipped with full-hookups as well as cabins and lodge rooms in a panoramic setting. Only twelve miles from nearby Rico, this spot should be reserved well in advance during the summer season.
Lizard Head Wilderness Area is a beautiful place to explore during the lush summertime, and Burro Bridge offers easy access to this wild and scenic area. With vault toilets and picnic tables, the amenities may not be luxurious, but they are located in a beautiful setting.
Consider Dolores, Ridgway or Naturita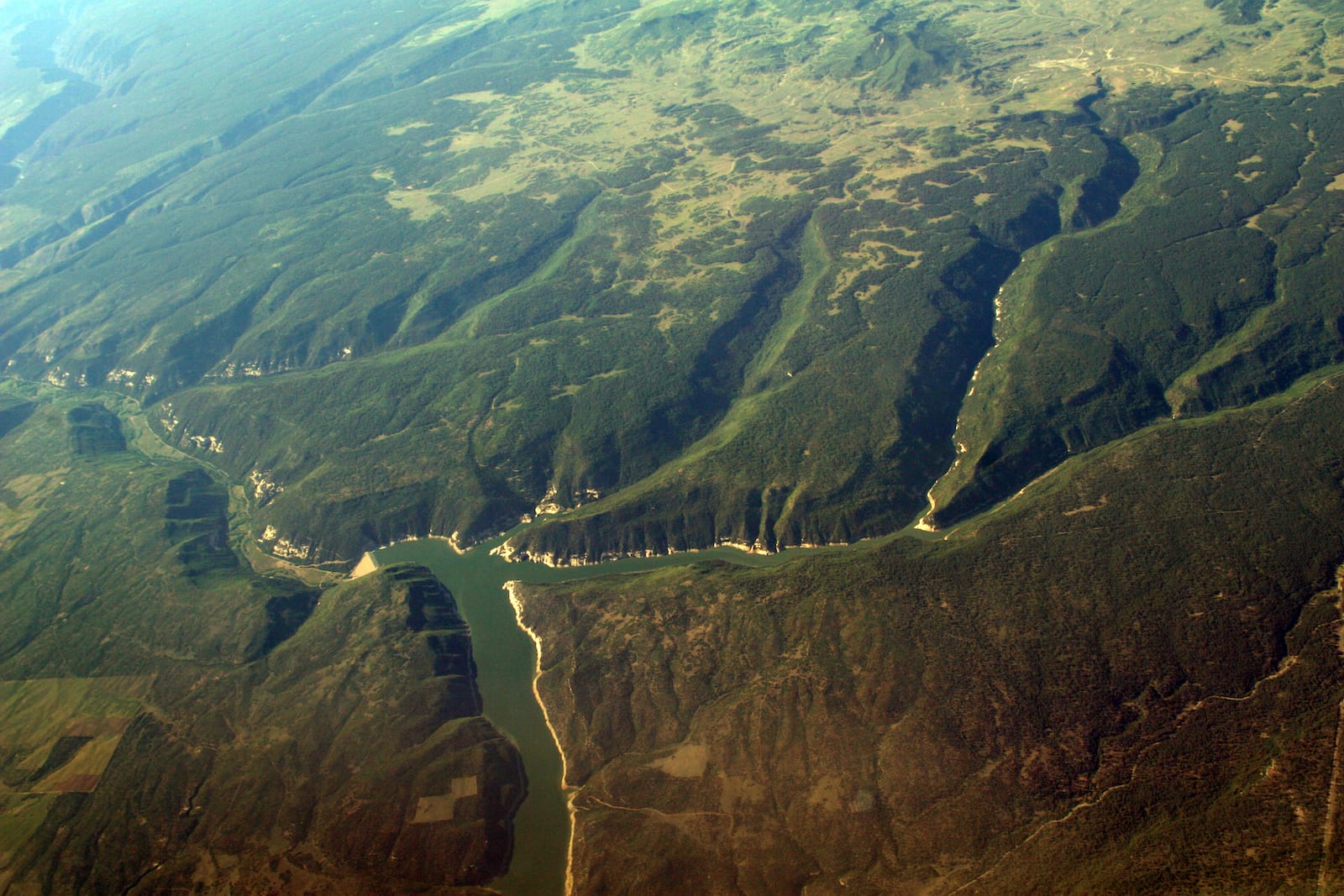 A little under an hour and a half southwest of Telluride on CO-145 is Dolores in Montezuma Co. It sits within a reasonable day trip to Telluride, perhaps to hit up one of the area's amazing waterfalls and stroll through Mountain Village. There are plenty of opportunities to camp near Dolores. One recommendation is McPhee Reservoir Recreation Area, pictured above.
Around 1,000 people call Ridgway home throughout the year. This gateway to the San Juan Mountains is under an hour to Telluride, making it a super scenic drive in (and out). Plus, it along with neighbor Ouray, is loaded with natural attractions, from hot springs to 4×4 roads and more. Consider lakeside camping in Ridgway at the local state park.
Both Norwood and Naturita are located to the northwest of Telluride on CO-145, 45 minutes and 1 hour 10 minutes, respectively. Between them there are some great campsites that really showcase the Colorado Plateau's splendor. You'll still be within a decent road trip to visit Telluride, all while witnessing a seldom-seen side of Colorado.
That's a roundup of all the terrific camping you can find in San Miguel (and eastern Dolores) County. Have a fun time navigating the San Juan Skyway, as you pass by the towns of Placerville, Sawpit, Mountain Village, Telluride, Ames, (maybe Ophir) and Rico. Leave no trace!