Nestled at 9,545 feet amongst the San Juan Mountains, Mountain Village is a unique alpine community. It's just a short gondola ride away from its notorious counterpart, Telluride, in southwest Colorado.
Located in San Miguel County, the town has been a self-governing Home Rule Municipality since 1995. The population was recorded at 1,405 residents in 2020. It is a true mountain gem that attracts outdoor enthusiasts from all over and has plenty to do year-round.
History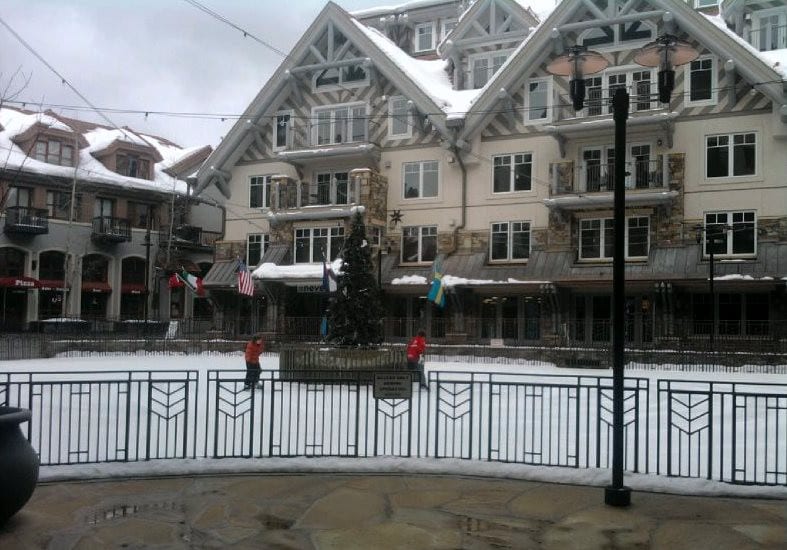 Originally used as a mining town, entrepreneur Joe Zoline had a bigger plan for the high elevation area a few miles above Telluride. He wanted to build a world-class ski destination and resort, and started by convincing Telluride and the USFS that he would be successful. After about 4 years of working on the property, Zoline sold it to Allred and Wells.
San Miguel County approved Allred's plans for a European-style village in 1981, and construction began. The small town was supposed to provide housing for the resort workforce, however, that population quickly expanded to outdoor lovers and businesspeople as well. A homeowner's association was founded to support the funding for infrastructure as the community's needs continued to grow.
Eventually, Mountain Village was incorporated in 1995 and has since had 8 mayors serve its people. New additions to the area have been constructed in the past two decades, and the village continues to be a pedestrian-friendly, nature-lovers paradise.
Main Attractions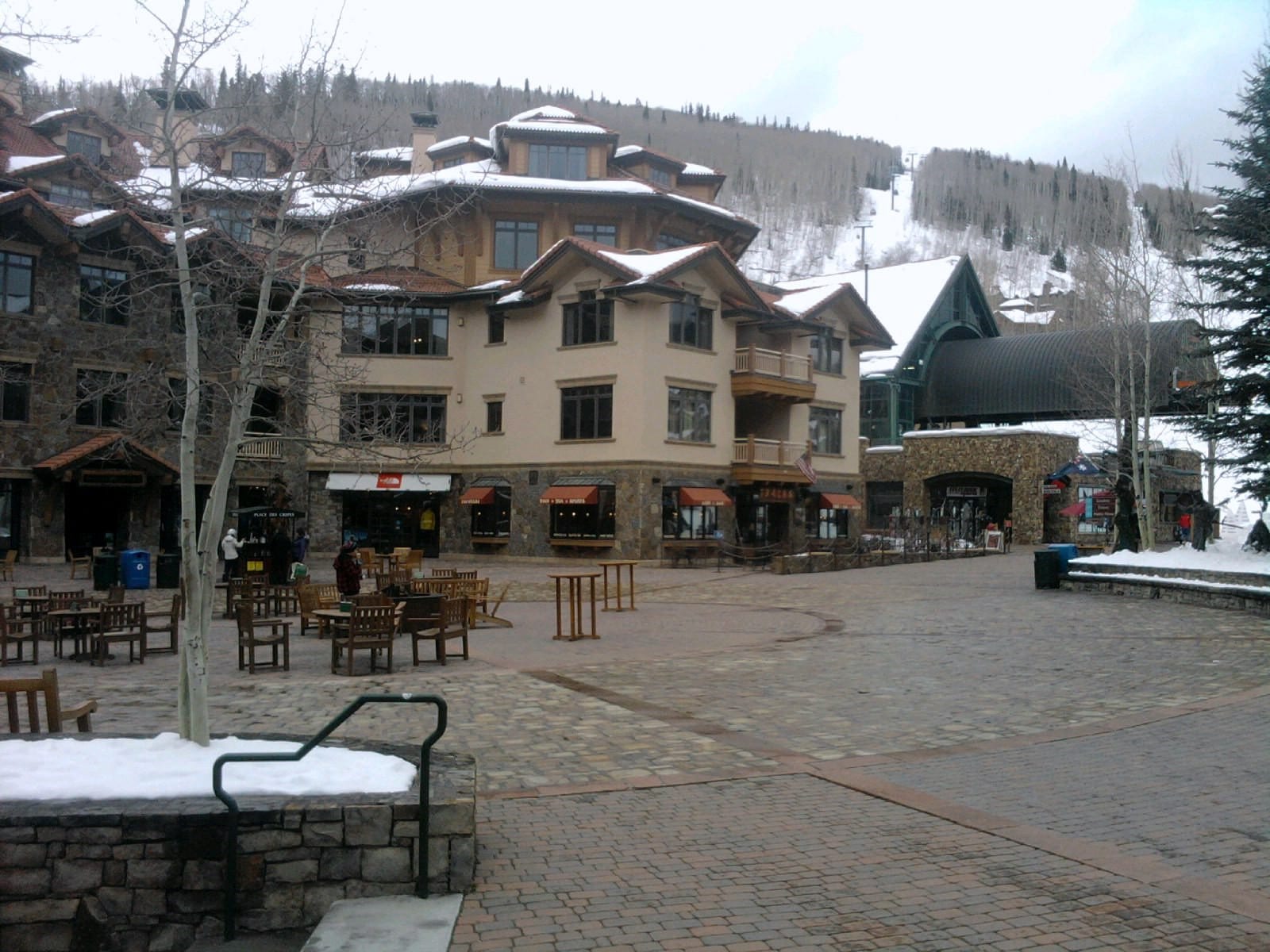 The Gondola – The first of its kind, this public transportation gondola runs year-round, connecting Mountain Village with downtown Telluride for free. You can see stunning views of the San Juan Mountains with their expansive mesas and flowing waterfalls during this 13-minute ride.
Town Plazas – Community gatherings, events, and everything in between in Mountain Village are centered around four plazas. Market, Heritage, Reflection, and Sunset Plazas all serve unique purposes throughout the year and are great places to check out if you're looking for something to do.
Recreation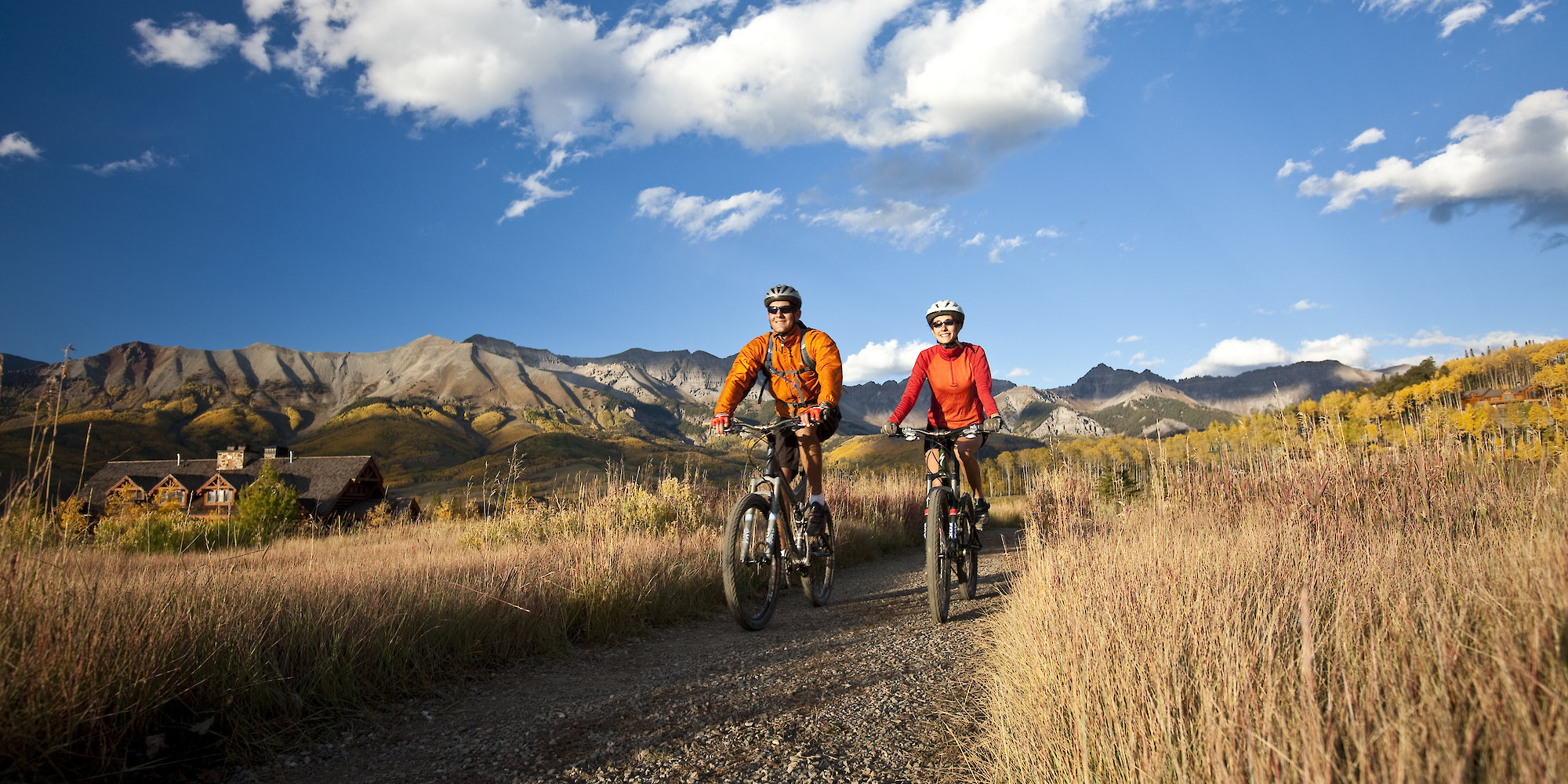 Biking – Many bike trails can be accessed through the San Sophia Station, including everything from short beginner runs to 6-mile climbs with over 2000 feet of elevation gain.
Camping –
Take the gondola over to Telluride and enjoy the Telluride Town Park Campground. It is only 10 minutes walking from town and has trailhead access as well.
Sunshine Campground is about 15 minutes away and offers 16 first-come, first-served sites for tent camping within a gorgeous aspen forest.
Read about the camping near Telluride, Ophir and Rico.
Fishing – Elk Lake is located right in town, and is the perfect place to fish on a sunny day. It is a catch-and-release pond, with no fishing permit required.
Hiking – Surrounded by the San Juans, opportunities for hiking are endless. There are several trails for any experience level, and pets are welcome as long as they are leashed.
Ridge trail is about a 2-mile descent toward Mountain Village center from San Sophia Station. A local favorite with gorgeous aspen groves and peaceful switchbacks.
See Forever is normally combined with the Wasatch trail to make an 8.3-mile strenuous hike. The trail rewards you with panoramic views of the surrounding mountains and eventually descends to Bear Creek Trail.
Accommodations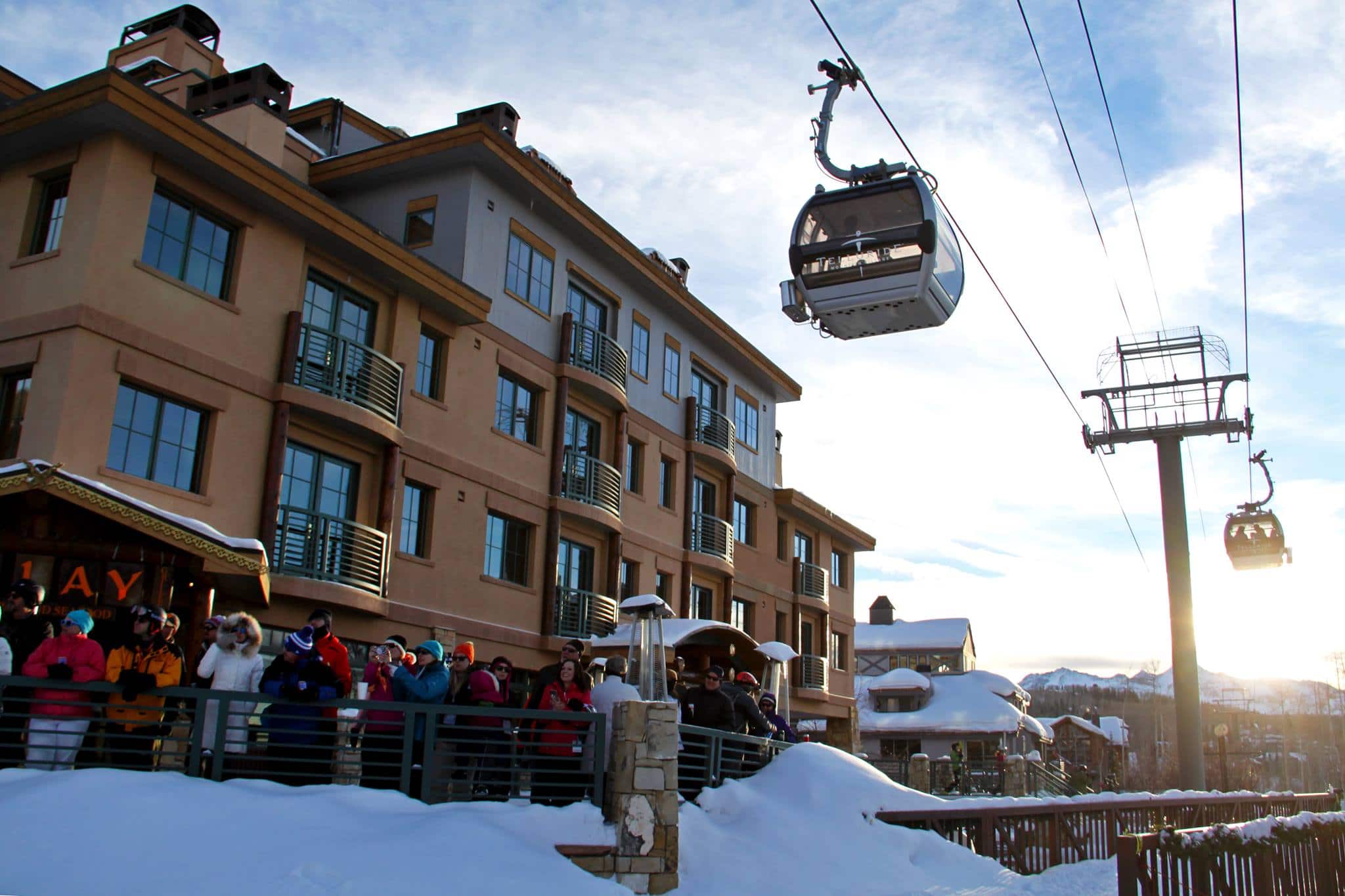 This section contains referral links. If you click through and take action, we may receive a commission, at no additional cost to you. 
Blue Mesa Lodge – Right in the middle of all the bustle of Mountain Village, this lodge is within walking distance to everything you need. Choose from one of the many condo types to accommodate any size group.
Fairmont Heritage Place, Franz Klammer Lodge – Luxury living space with a long list of amenities to enjoy. They provide complimentary airport shuttles, indoor/outdoor pools, and even a private spa for guests of any of their two and three-room residences.
Inn at Lost Creek – This charming boutique hotel has ski-in/ski-out access and is committed to being environmentally friendly. There are 32 unique suites to choose from.
Madeline Hotel & Residences – This luxurious 5-star is one of the nicest ski-in/ski-out properties in Mountain Village. It boasts two full restaurants, a gym, and a salon all on-site, as well as an array of rooms, suites, and apartments to stay in.
Read about the best hotels in Telluride or the top 5-star hotels in Telluride.
Dining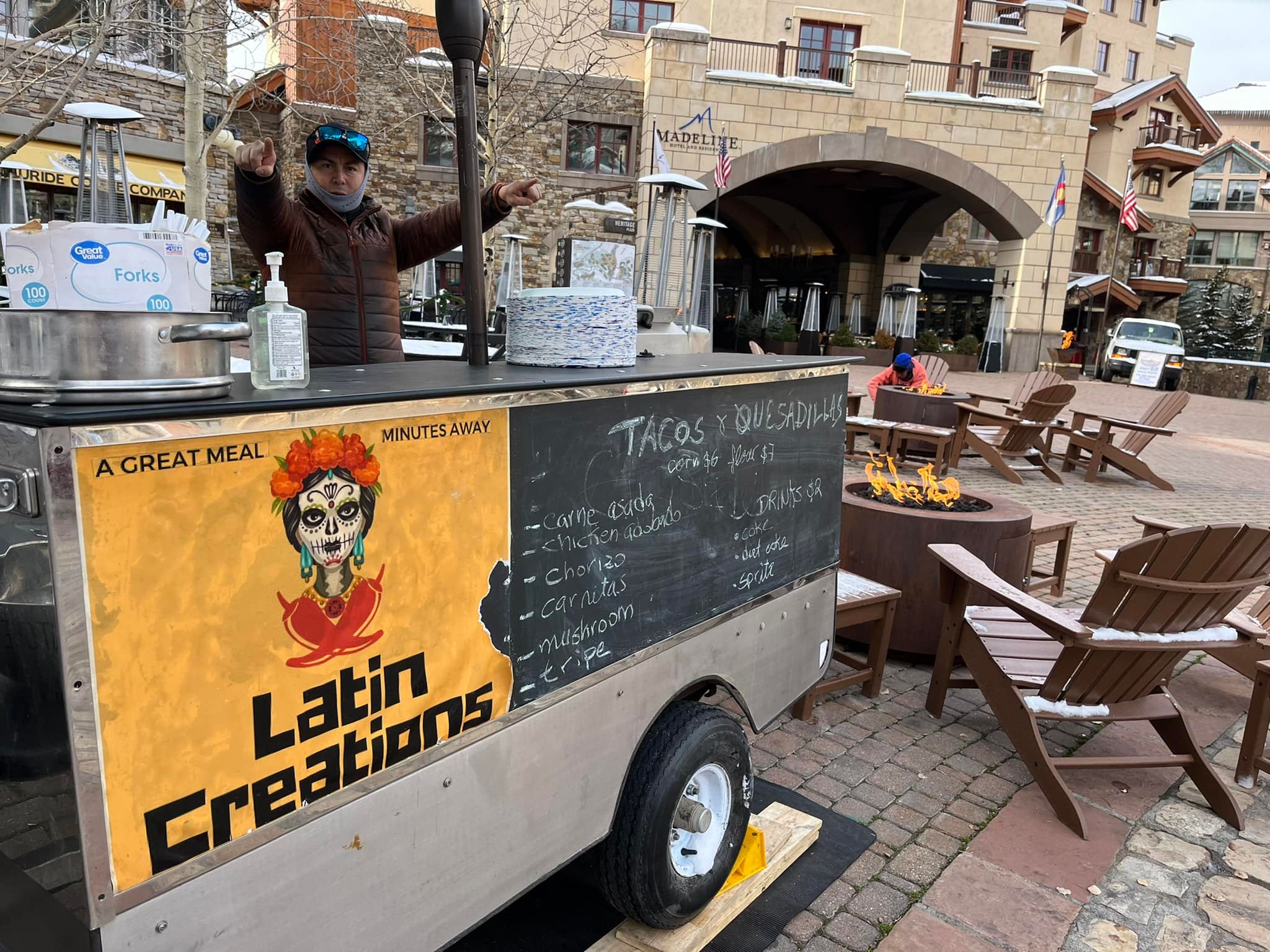 Allred's – This unique, flagship restaurant is located at the top of the gondola and offers amazing views of the mountains. Reservations are required to enjoy craft cocktails, fine wines, and thoughtfully prepared dishes.
Crazy Elk Pizza – A great spot to hit up after a day on the slopes, serving handmade pizzas, subs, and more.
Latin Creations – This food stand has a menu full of authentic Latin food made from the owner's family recipes.
Special Events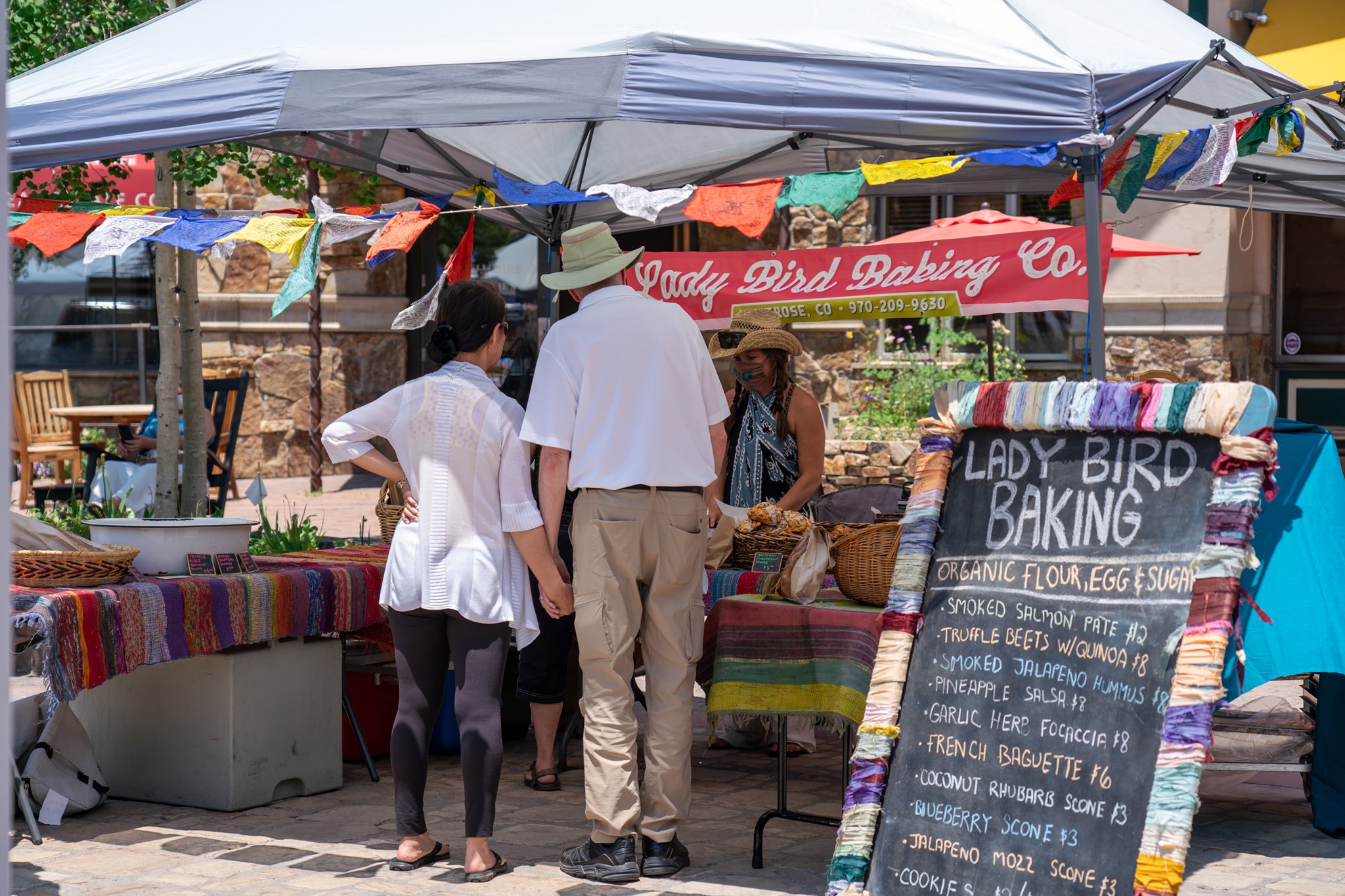 May – Mountainfilm Festival – Independent documentary showings throughout venues in Mountain Village and Telluride. The films focus on nonfiction stories about social issues, the environment, climbing, and more.
Jun-Sep – Market on the Plaza – Every Wednesday at Heritage Plaza held during midday. Vendors sell local produce, crafts, and baked goods.
Jun-Aug – Movies Under the Stars – Bring your family down to Reflection Plaza for an outdoor movie night each Saturday around sunset.
Jun – Telluride Balloon Festival – Witness colorful balloons take off from Telluride Town Park over the course of two days. They will gently float around the valley for all to enjoy.
Jul – Red, White, and Blues Fourth of July Celebration – A fun weekend of celebration for all to enjoy in Mountain Village.
Jul – The Ride Festival – An exciting four days of rock n' roll performances inside of Mountain Village and Telluride's gorgeous historic venues.
Aug – Telluride Jazz Festival – Three days full of soul, gospel, and jazz music set in the mountains. The festival also offers historic walking tours, morning yoga sessions, and even a parade.
Aug – Mountain Village Festival of the Arts – Free to the public, this creative event brings artists from all over the country to showcase their art in Heritage Plaza.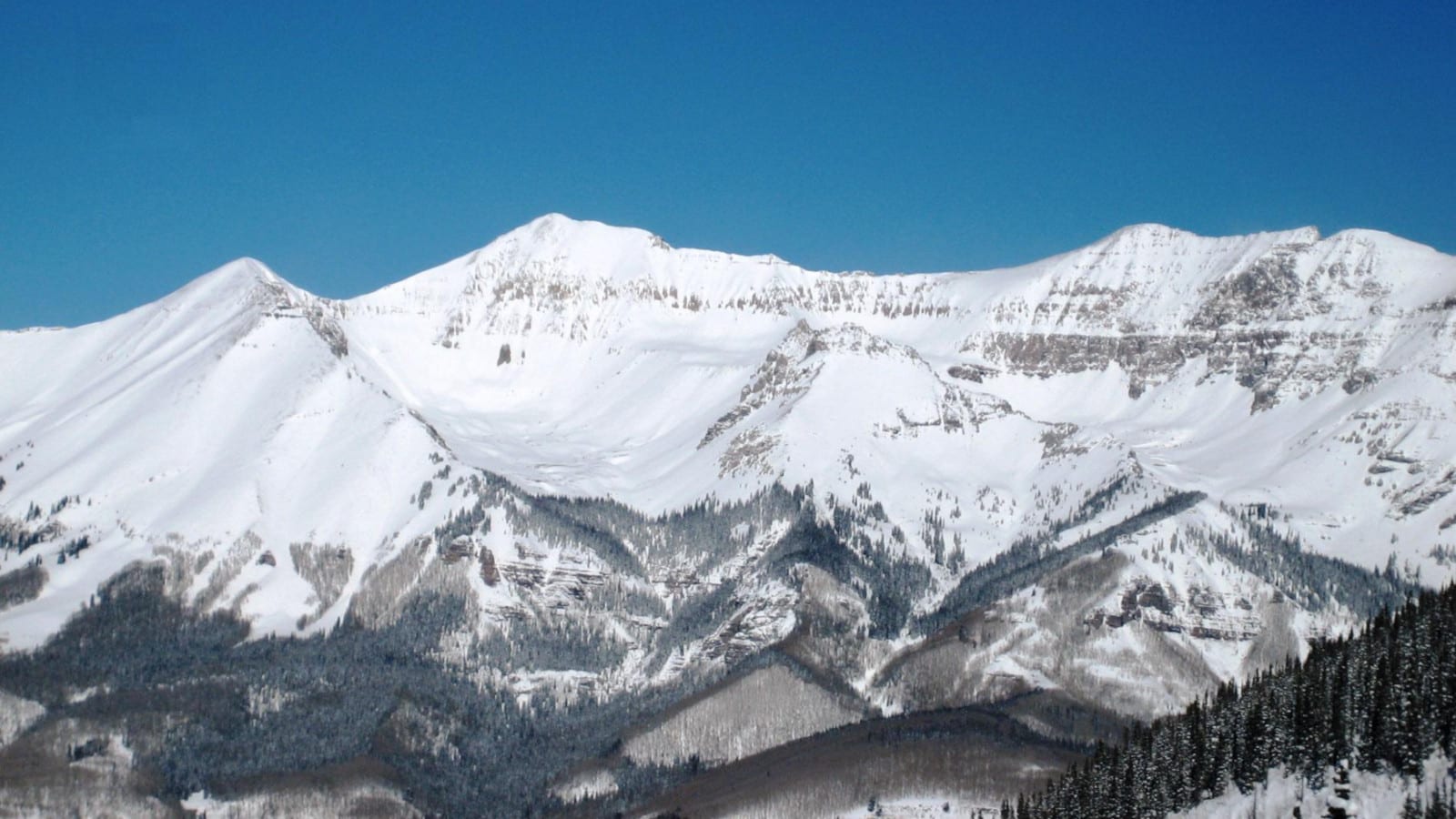 Activities in Mountain Village
Amusement:
Cross Country Skiing:
Federal Lands:
Hot Springs:
Performing Arts:
Scenic Drives:
Ski Areas:
Towns:
Transportation:
Waterfalls:
View the town's official website.
Latest in Mountain Village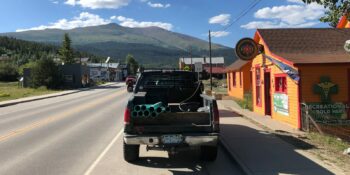 Whether you're looking to beat the summer heat of Colorado's urban front range, or are just…