Lizard Head Pass is a breathtaking 10,246 foot mountain pass along the San Juan Skyway. Accessible via State Highway 145, Lizard Head Pass offers spectacular views above beautiful, Southwest Colorado.
It connects Ames, a tiny unincorporated community south of Telluride, with Rico, even further south of Telluride.
History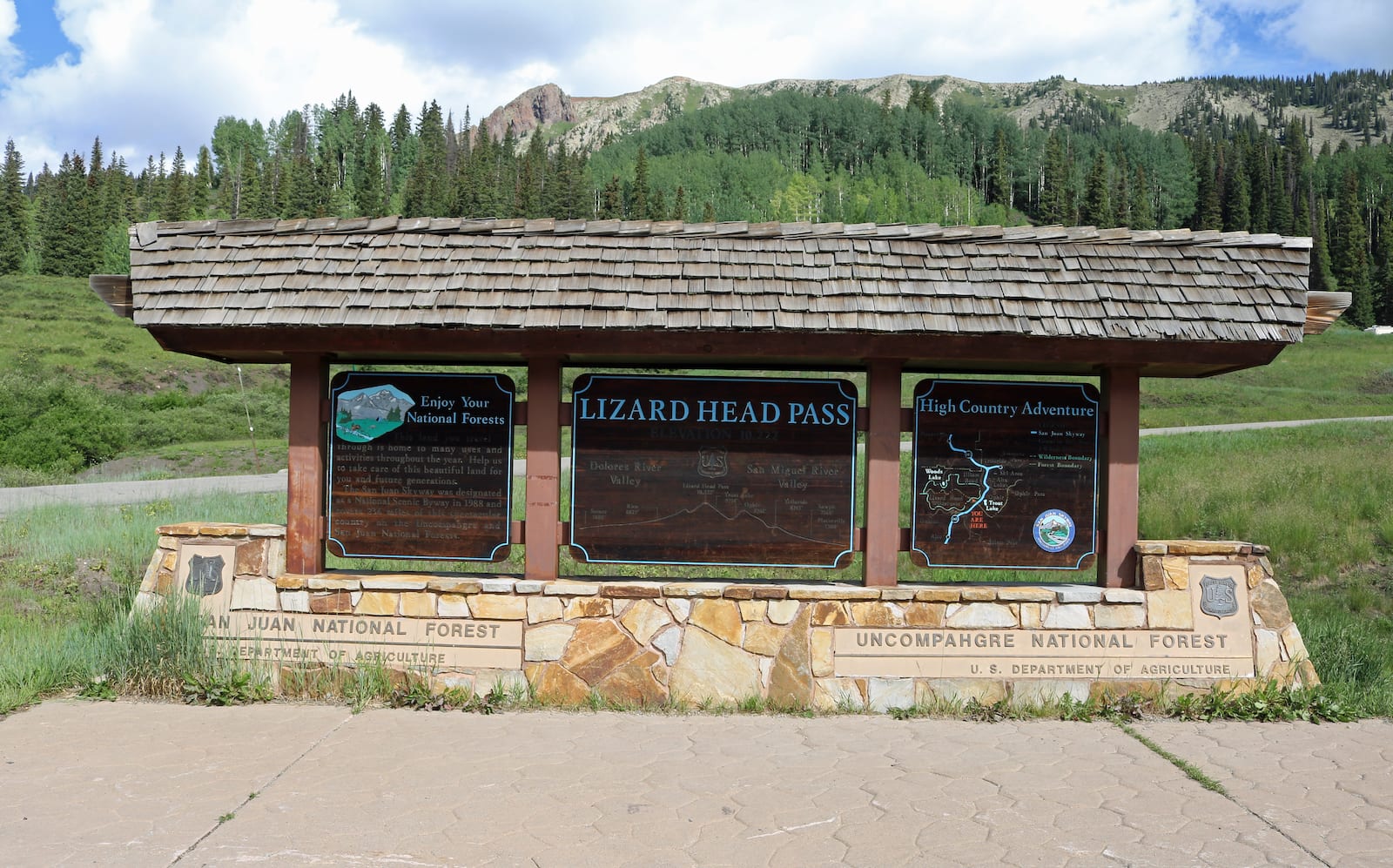 Until 1952, Lizard Head Pass could be traversed via railcar along the Rio Grande Southern Railroad. The line was commissioned by Otto Mears in 1891, and cost approximately $9 million to complete.
After the collapse of the mining boom two years later, the pass was mainly used for freight service. The steep grades up and down Lizard Head Pass led to the development of the famous "Galloping Goose" railcars.
Lizard Head Pass shares its name with the surrounding Lizard Head Wilderness, The area is named for the prominent "Lizard Head Peak," a column-shaped rock said to resemble a lizard's head.
Lizard Head Pass Accessibility
State Highway 145 is paved and well maintained throughout the year. This makes it easily accessible for most passenger vehicles. There is a parking area with restrooms located at the summit of Lizard Head Pass.
Seasonality – Although the San Juan Skyway is open year round, the area is famous for rapidly changing weather conditions. In the winter, drivers should be prepared in case of inclement weather.
Vehicle Restrictions – There are no vehicular restrictions on passenger vehicles traversing Lizard Head Pass. Drivers should be aware of Colorado traction and chain laws when applicable.
Activities near Lizard Head Pass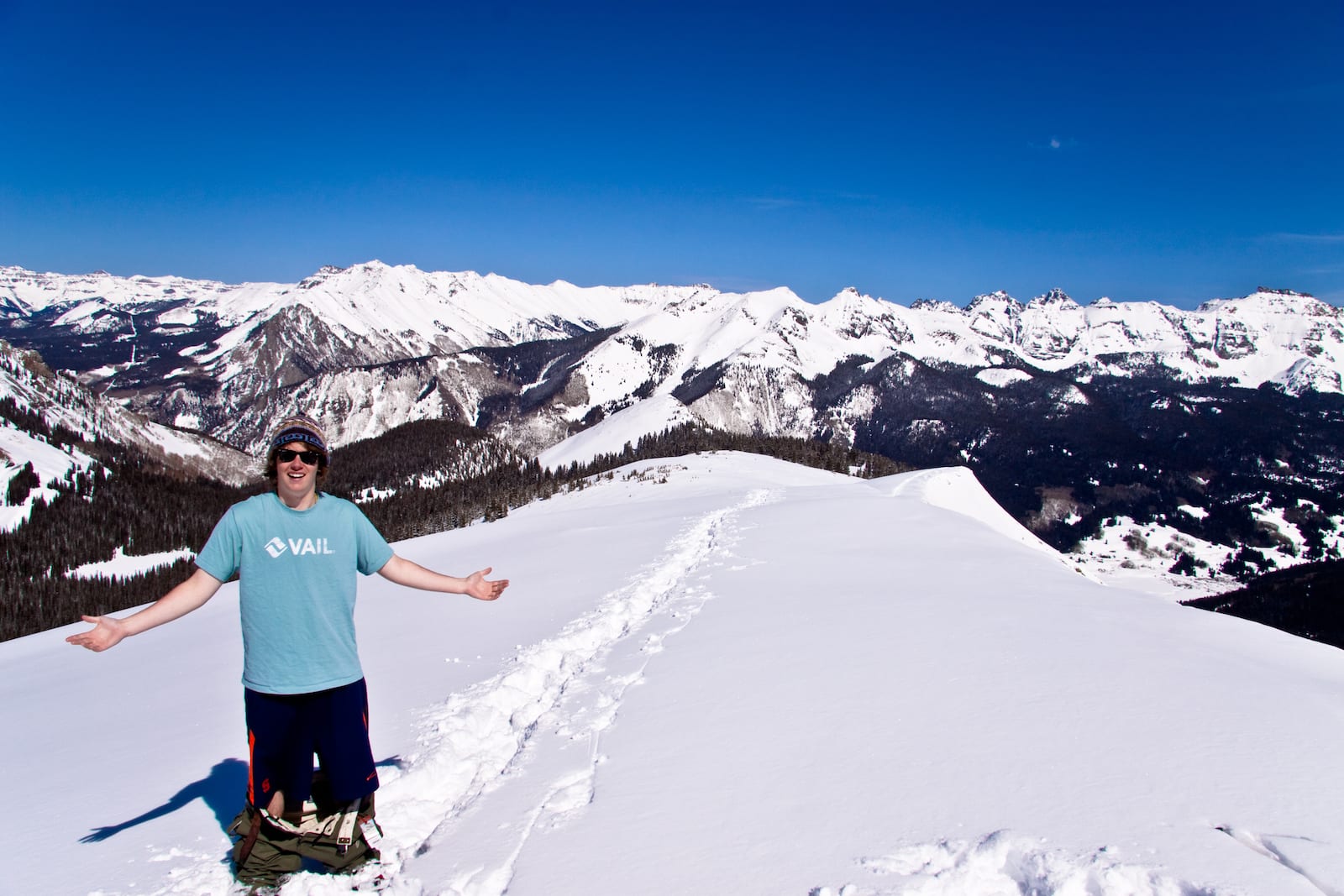 Biking/Hiking/Horseback Riding: There are a few trail options from Lizard Head Pass.
At the summit of the pass, The Lizard Head Trail #505 can be used for both high elevation hiking and snowshoeing. The trail is dog friendly and showcases seasonal wildflowers among the panoramic views of the San Juan Mountains.
The Galloping Goose Trail #499 starts from the east side of CO-145 at the trailhead parking on Lizard Head Pass. It's a popular 17.6 mile trail leading towards Telluride, open to hikers, mountain bikers and horseback riders.
Camping: In the large, open field south of the highway at Lizard Head Pass, the US Forest Service maintains roughly 15 dispersed campsites. The roads leading to the campsites can be a bit rough, and 4WD is recommended in muddy conditions. There is room for both tent or trailer camping.
Read about the camping near Telluride, Ophir and Rico.
The pass separates Dolores County and the San Juan National Forest, with San Miguel County and the Uncompahgre National Forest. So you can find a slew of outdoor recreational activities within these federal lands.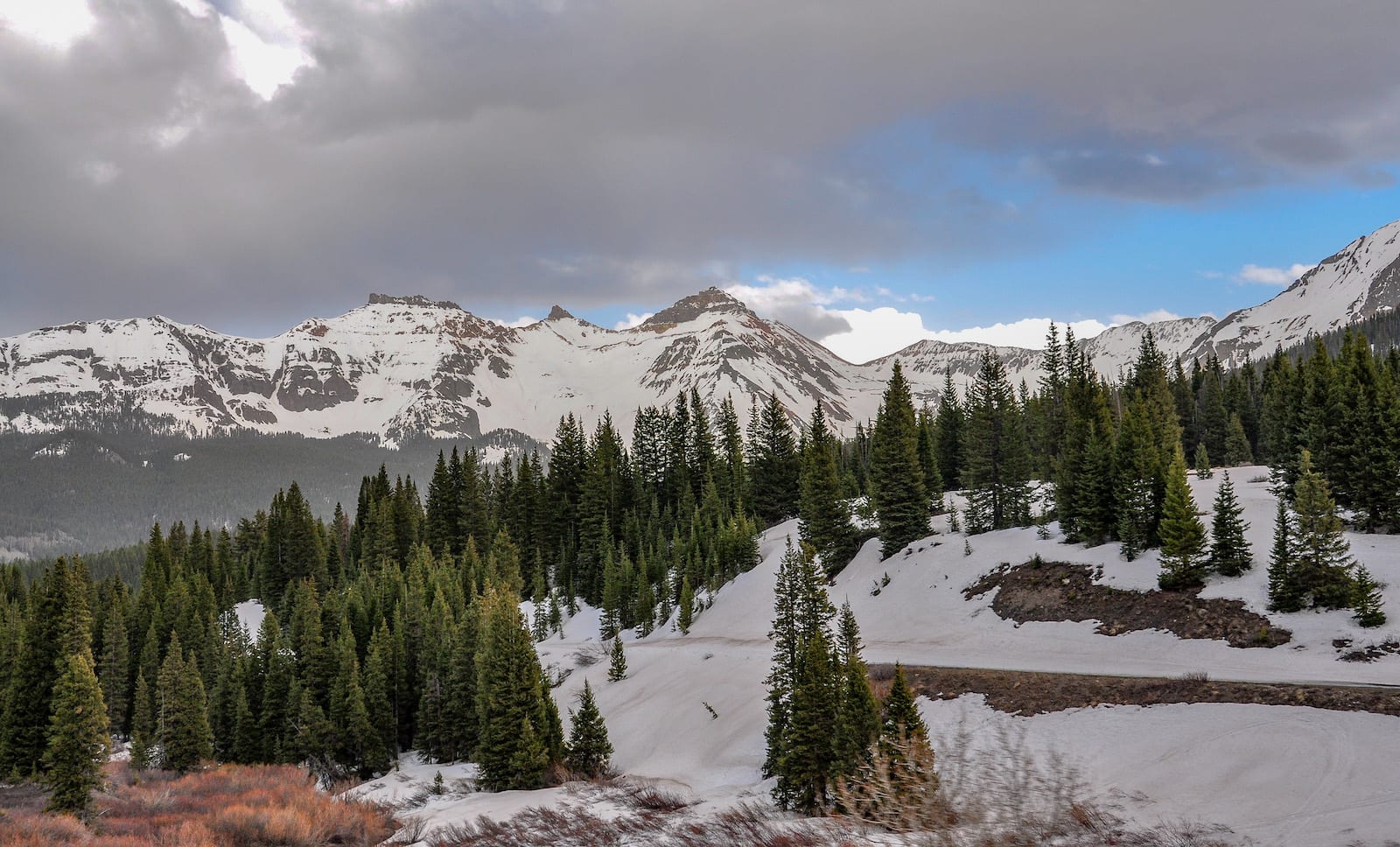 Details
Address: SH 145 between Ames (south of Telluride) and Rico, CO
Season: Year Round
Elevation: 10,246 ft (3,123 m)
County: Dolores County / San Miguel County
Mountain Range: San Juan Mountains
Coordinates: 37°48.7′N 107°54.5′W
Access: State Highway 145
Website: fs.fed.us/wildflowers/regions/Rocky_Mountain/LizardHeadPass/index.shtml