Rico is a quaint community tucked away in southwest Colorado, just off the Dolores River. It's situated 27 miles south of Telluride on CO-145 and the town motto is "A Slice of Paradise".
Located at an elevation of 8,825′ in Dolores County, Rico is an incorporated town and Home Rule Municipality with a population of 172 residents as of 2020. The name of the town comes from the Spanish word for "rich". The charming downtown section features many historic buildings and a bar and grill that's open year-round.
Most of Rico's visitors come for its outdoor recreation in the nearby mountains and national forests. The river flows past town, offering an abundance of great fishing spots. Hiking, biking, camping, and skiing at Telluride Ski Resort are all only a short drive away.
History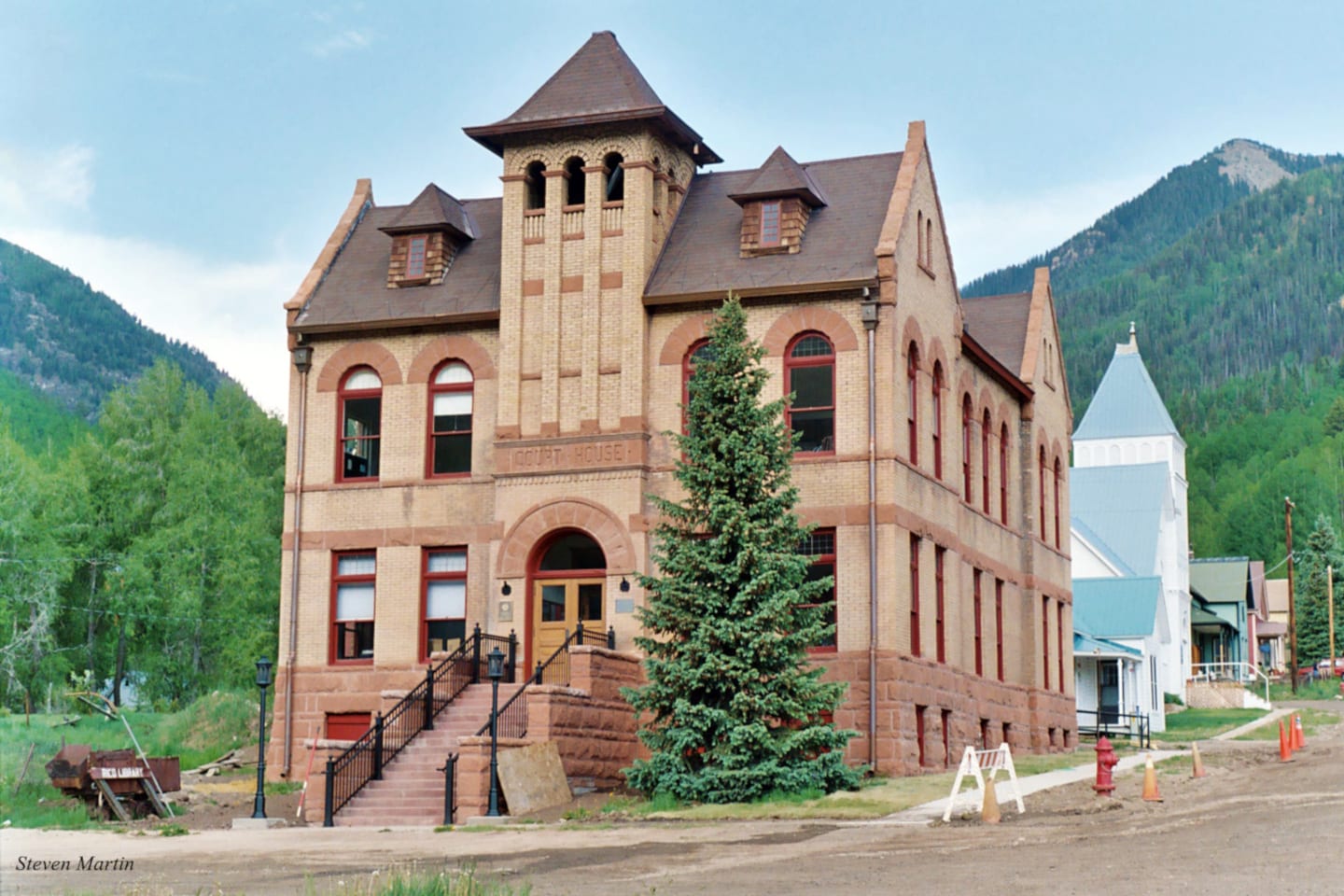 Prospectors first staked land along the Dolores River in the 1860s, marking the area that would later become known as Rico. Building, farming, and mining the land was extremely difficult for a few decades because of the Ute people living to the west. Eventually, a toll road helped bring supplies and people to Rico and the population began expanding.
A local Ouray miner discovered carbonate ore on the land, and by the spring of 1879, he settled in town to start working. News spread around and by summertime, hundreds of prospectors and miners flooded the town looking for success. A miner's association was formed, leading to the eventual official incorporation of Rico in 1880.
The arrival of the Rio Grande Southern Railroad in 1891 skyrocketed the town's development. By the next year, there were almost 5,000 residents, a thriving downtown full of businesses and saloons, a church, and a courthouse. Mining and milling businesses followed the typical highs and lows that came with war and market crashes but stayed resilient into the new century.
Today, Rico is a small town filled with relics of its historical success. The population has declined to only a few hundred residents, and its charm attracts visitors from nearby tourist destinations to stop in and relax for a little.
Main Attractions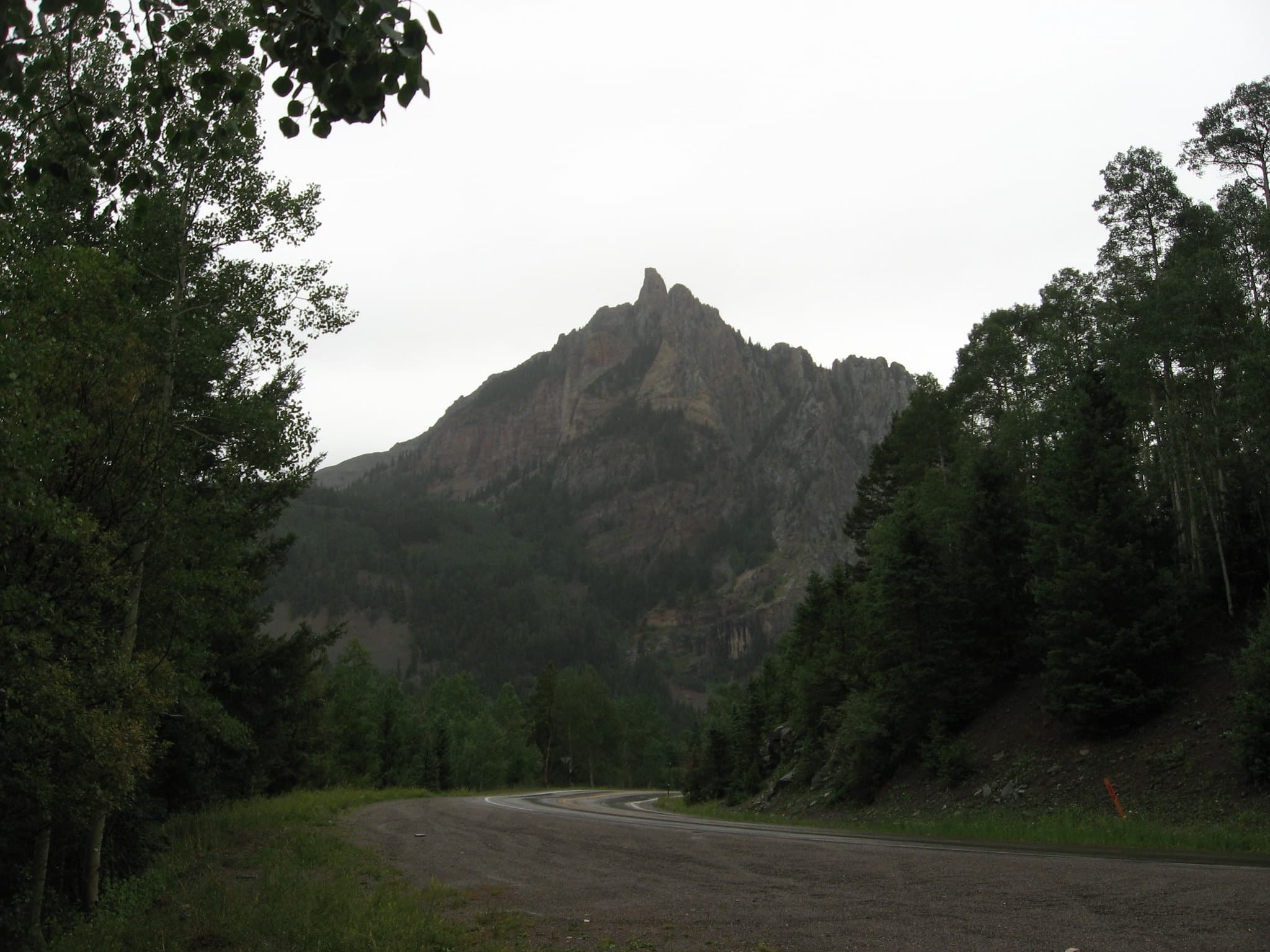 San Juan Skyway – Rico is located on this beautiful national scenic byway. It passes through much of southwest Colorado, circling Ridgway, Ouray, Silverton, Durango, Cortez, and Telluride. Pack up the car and cruise the 233 mile journey that has gorgeous scenic overlooks, ancient archeological hotspots, and plenty of charming towns to explore.
Recreation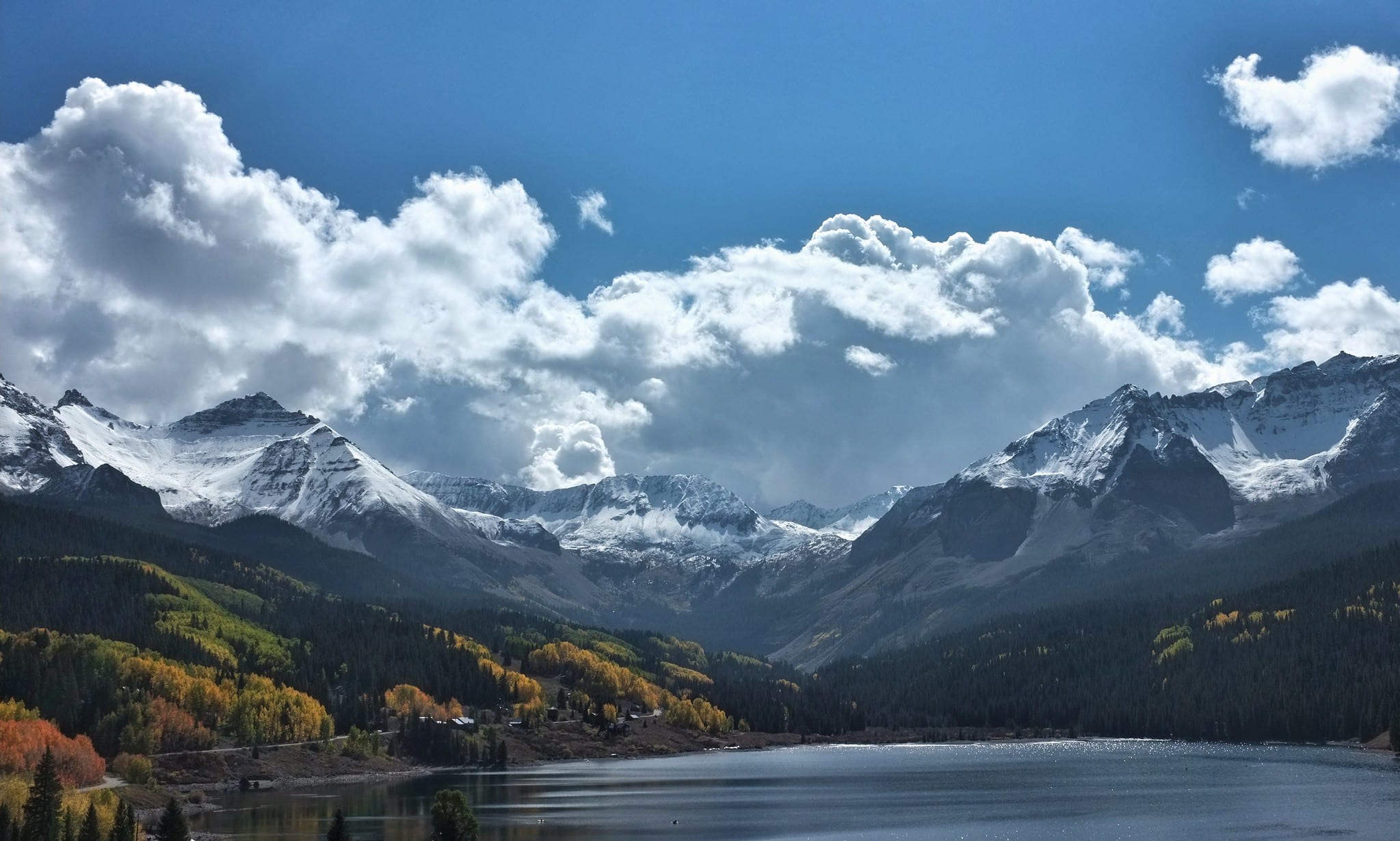 Camping –
Clayton Campground has 27 campsites, 11 with hookups for RVs and larger camping setups. It is a great gateway for exploring the surrounding areas.
Burro Bridge Campground is within the beautiful Lizard Head Wilderness Area and can accommodate livestock and horses at 14 shaded campsites.
Read about the camping near Telluride, Ophir and Rico.
Fishing –
The Dolores River runs on the west side of town up the mountain and offers great waters for catching a variety of fish from the shore.
Trout Lake is nestled within Lizard Head and has a fair amount of cutthroat and rainbow trout.
Hiking –
The well-known Calico trail is near the town, offering an 11-mile loop filled with peaceful meadows, babbling rivers, and a spruce forest. Be sure to pack enough water.
Blackhawk Pass is a section of the Colorado Trail that runs by Rico. It totals just over 25 miles and gains over 4,000 feet of elevation, so it's not for the faint of heart. The views and solitude are more than worth it though.
Accommodations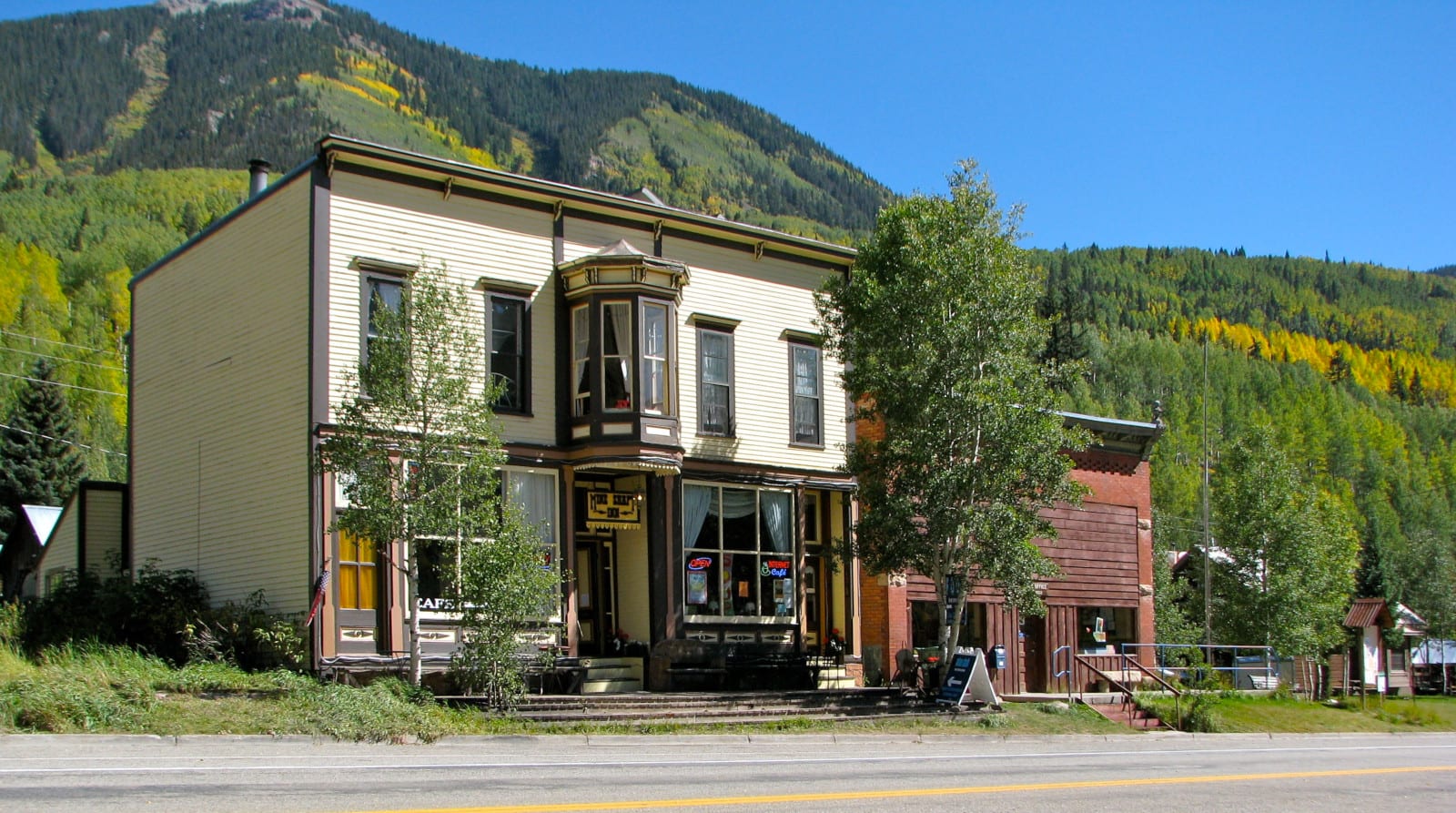 Lazy Rooster Ranch – Choose from an A-frame cabin, canvas tent, or a tipi at this unique riverside accommodation. It's the perfect place to get to know the small-town charm of Rico, because they host fireside chats with locals, guided tours, and even a weekly happy hour.
Rico Mine Shaft Inn – Beautiful historic inn with options for private or shared bathrooms, communal cooking areas, and complimentary breakfast for all guests. It has a perfect location within the San Juan forest for easy access to endless outdoor recreation.
For more accommodations, consider Telluride's top hotels, located about 35 minutes northeast. Or head 40 minutes southwest to find Dolores' best lodging.
Dining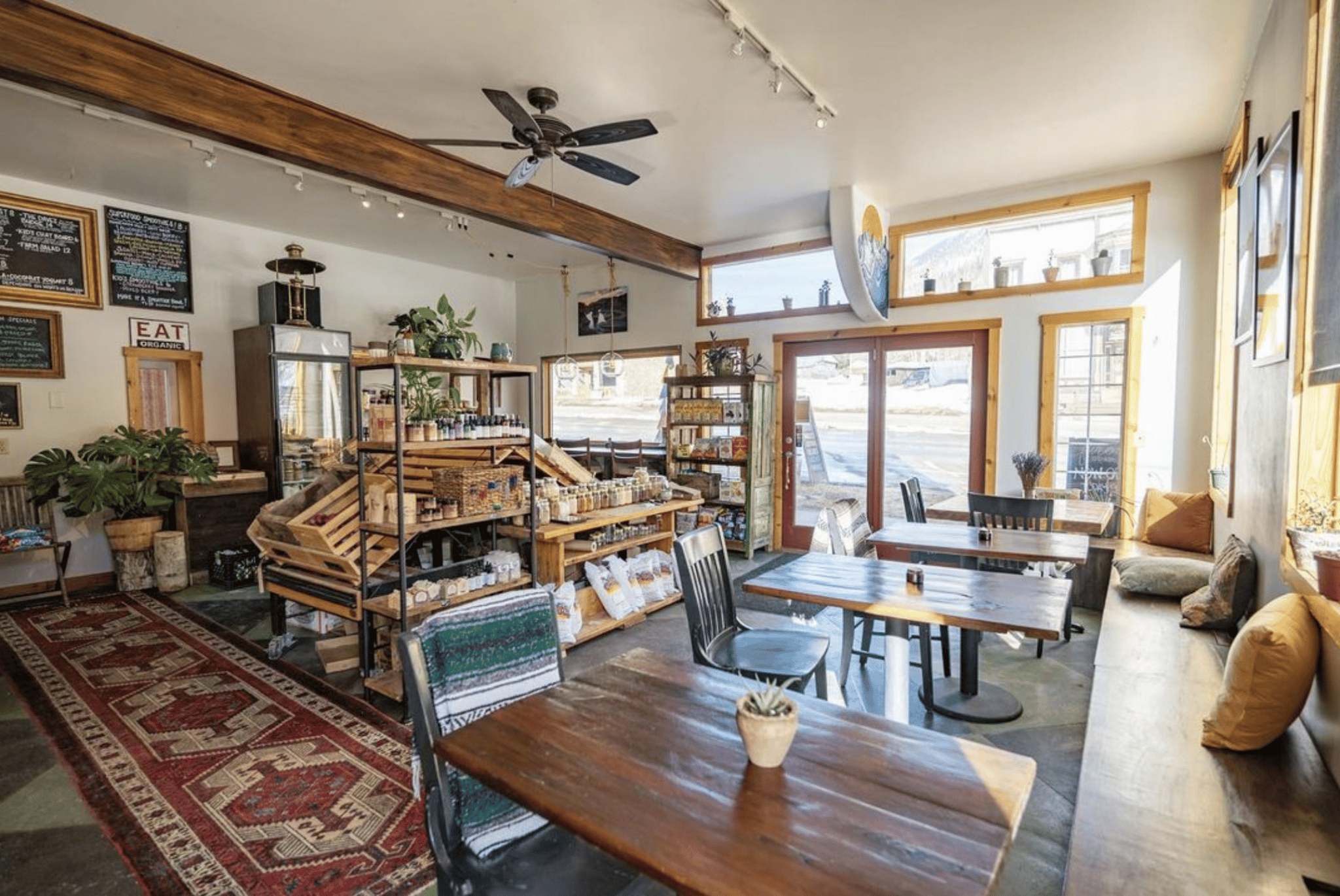 Fireweed Cafe and Mercantile – Cozy cafe with specialty coffee options, a deli, sandwiches, and baked goods to refuel before your next adventure.
Rico's Tacos – Family-owned food truck serving up flavorful tacos and hearty burritos around town.
Enterprise Bar & Grill – This local favorite eatery is situated inside one of the many historic buildings in downtown Rico. Their menu is full of classic bar fare made with fresh ingredients and a long list of beers.
Special Events
The town of Rico doesn't host many events, but nearby Telluride has a full schedule of fun things to do year-round.
Activities near Rico
Federal Lands:
Scenic Drives:
Towns:
Transportation:
View the town's official website.
Latest in Rico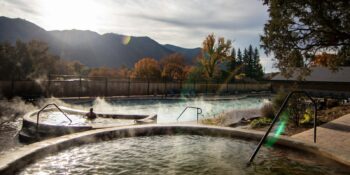 Nestled in the rugged San Juan mountains, Durango, Colorado is an outdoor lover's paradise.  Although there…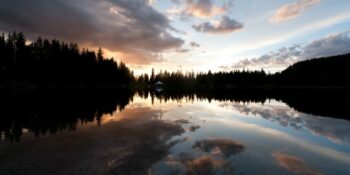 Telluride is one of Colorado's most beloved mountain towns and most secluded. Throughout the warmer spring,…
View more Rico articles