The San Juan Skyway cuts through some of the most spectacular and mountainous terrain in North America. On it's 233-mile multi-highway journey, it passes by Durango, Dolores, Telluride, Ridgway, Ouray and Silverton.
There are many overlooks with places pull your car over. They usually have a few info boards to let you know the local history and other tidbits. Each town along the way offers unique gems worth visiting.
This national scenic byway also contains the stretch of road known as the Million Dollar Highway because of its million dollar views. This official stretch covers 25 miles between Ouray and Silverton, but the unofficial route continues south to Durango for a total of 70 miles.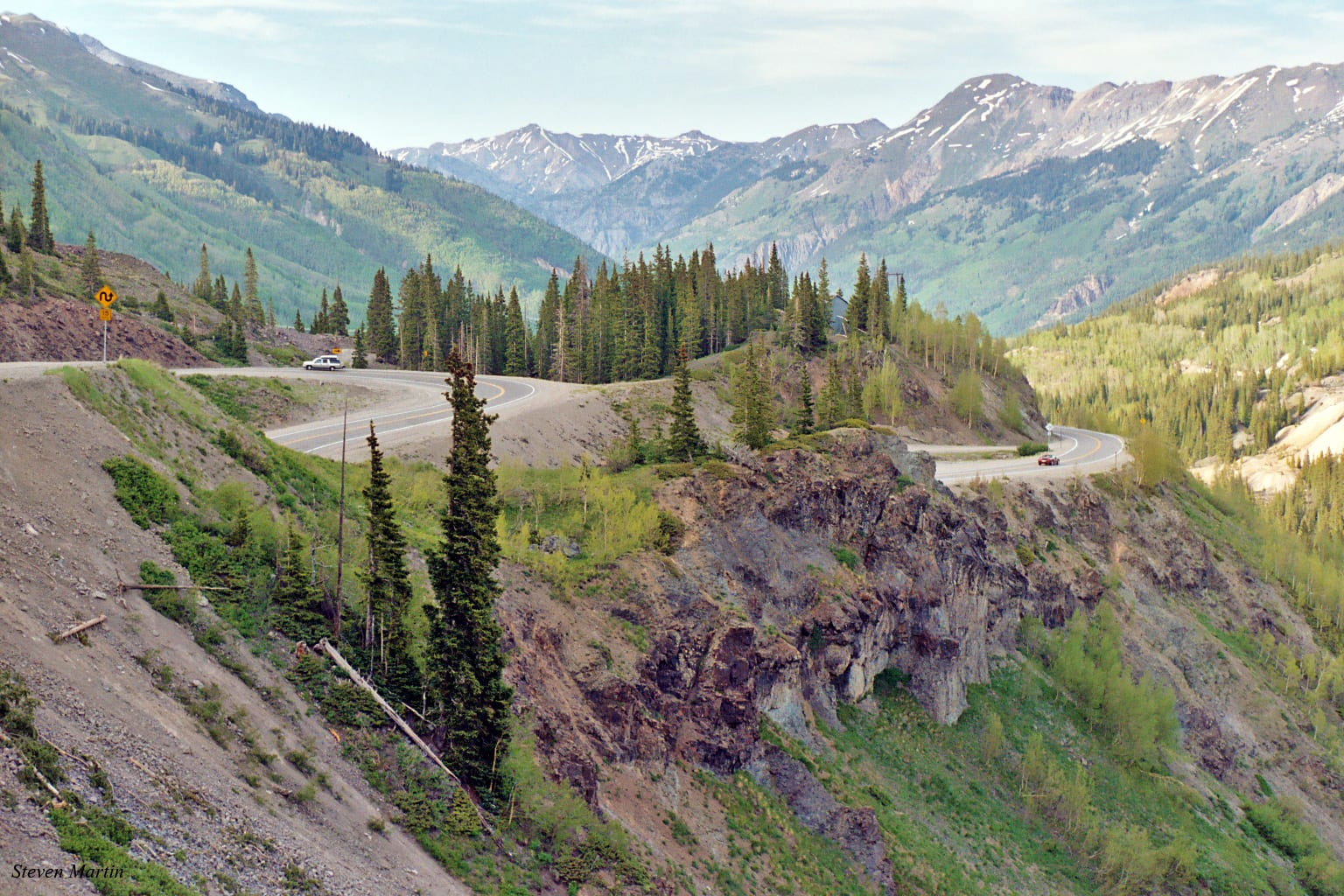 The San Juan Mountains in southwestern Colorado are a particularly steep and stunning section of the Rocky Mountains. The total drive on the San Juan Skyway takes around 5 hours with no stops … but why rush.
The route crosses several mountain passes:
Activities near San Juan Skyway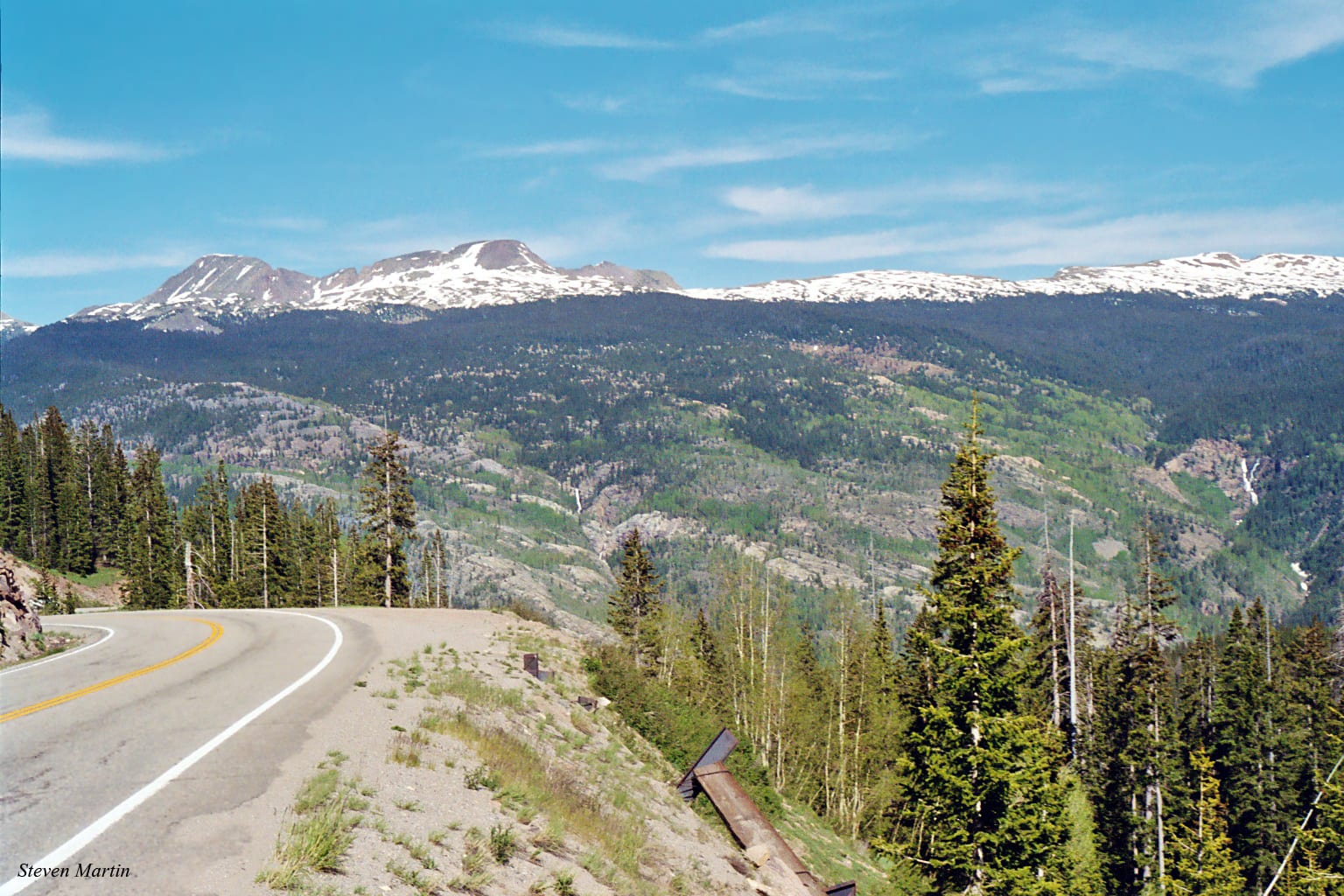 Archaeological Sites – With a quick detour, Hovenweep, Canyons of the Ancients and Mesa Verde are easily accessible.
Biking – Available all over the byway in both the San Juan and Uncompahgre national forests.
Boating – National forests and state parks along the way manage multiple lakes for boating. Ridgway and Mancos state parks are good, as well as McPhee Reservoir near Dolores.
Camping – Both Ridgway and Mancos state parks have campgrounds, as well as numerous national campgrounds including Mesa Verde. Free primitive camping is easy to find in the national forests.
Downhill Skiing – Telluride, Purgatory and Silverton are the biggest ski areas on the trip.
Fishing – Bring your rod. There are numerous places to fish along the Skyway. McPhee Reservoir in Dolores is the largest lake on the journey.
Ghost Towns – Ruins are scattered along the side of the byway, with numerous better-preserved ghost towns existing just off the beaten path. High-clearance 4WD is recommended for maximum fun.
Hiking – There's no shortage of great hikes in the Southwest.
Hot Springs – Orvis, Ouray and Trimble hot springs all get passed.
Winter Recreation – Towns like Durango and Telluride are full of snow-filled recreation including cross country skiing, downhill skiing, snowshoeing and snowmobiling.
Getting There
The best place to start is either Ridgway, Durango or Cortez, depending on where you're coming from.
Details
Nearby Towns:
Season: Year round
Length: 233 miles
Roads: 2WD, Free
Map: San Juan Skyway (.png)
Website: coloradodot.info/…
Popular Posts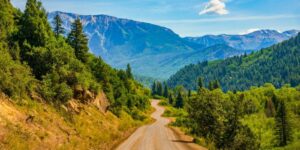 Top 10 Scenic Mountain Passes in Colorado – Built with the intent to connect nearby towns and provide a passage for early explorers of our state, mountain passes make it easier to navigate through the mountains of Colorado. While these mountain passes serve …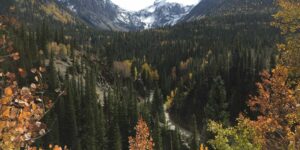 Autumn Cruising on Colorado's Million Dollar Highway – Colorado is easily one of the most driver pleasing states in the nation, with breathtaking views around every corner in the Rocky Mountains. As long as you've got a tank full of gas and a reliable form of transport …