Just south of Colorado's famous "Million Dollar Highway," Coal Bank Pass is a 10,610 ft (3,234 m) mountain pass accessible by nearly all passenger vehicles, weather pending. The top of the pass is located 14 miles south of Silverton and 34 miles north of Durango.
Coal Bank Pass is slightly lower in elevation than the other two major mountain passes on US 550, after Molas Pass (10,970') and Red Mountain Pass (11,018').
History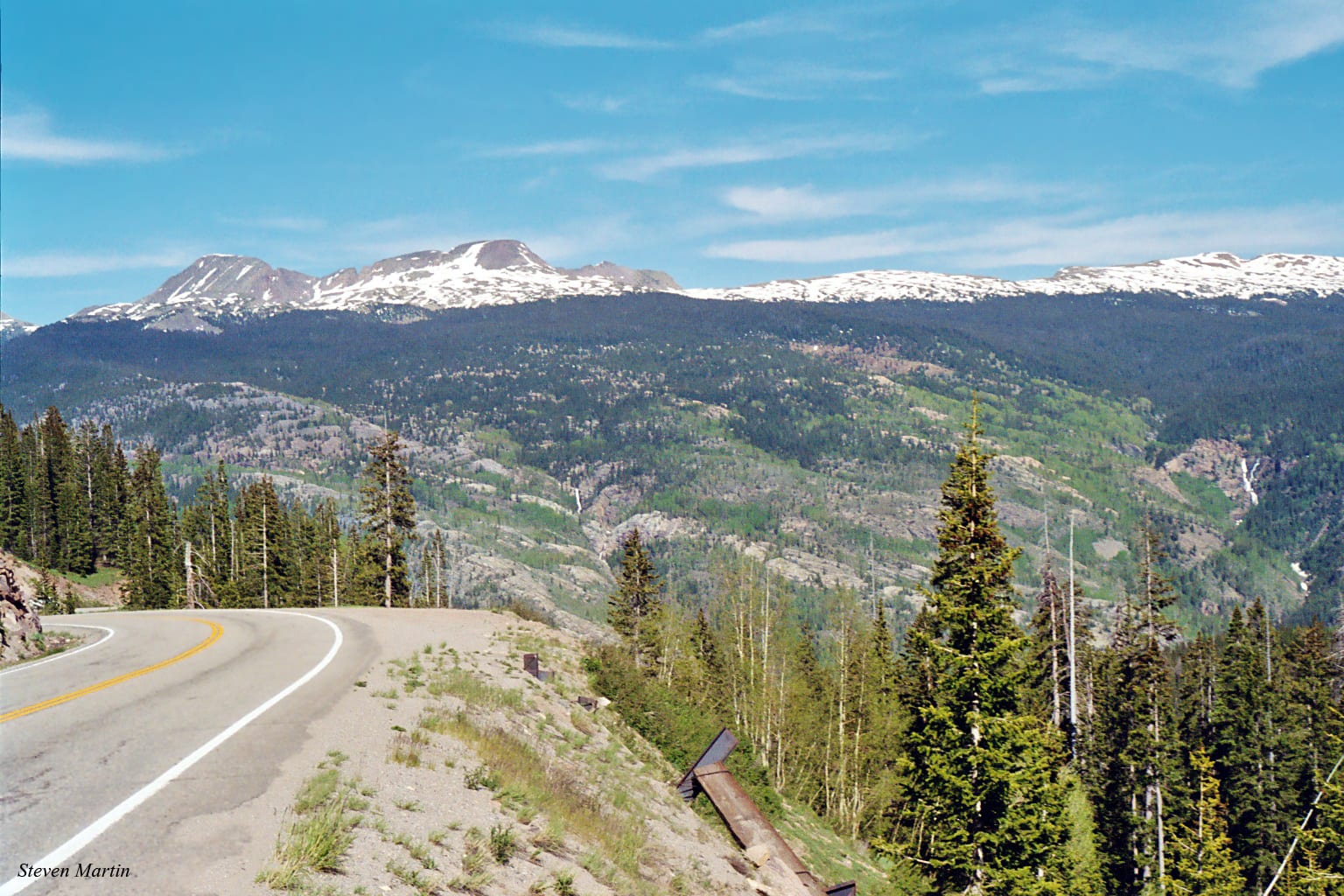 Both Coal Bank Pass, and its more rugged 4×4 neighbor Engineer Pass are named in reference to the area's rich mining history. In the 1920's, the original toll road was completed over Coal Bank Pass, which follows the route of today's San Juan Skyway National Scenic Byway.
The road over Coal Bank Pass is continuously being improved, with $2.8 million of repairs and upgrades completed over a six mile section in September of 2016.
Coal Bank Pass Accessibility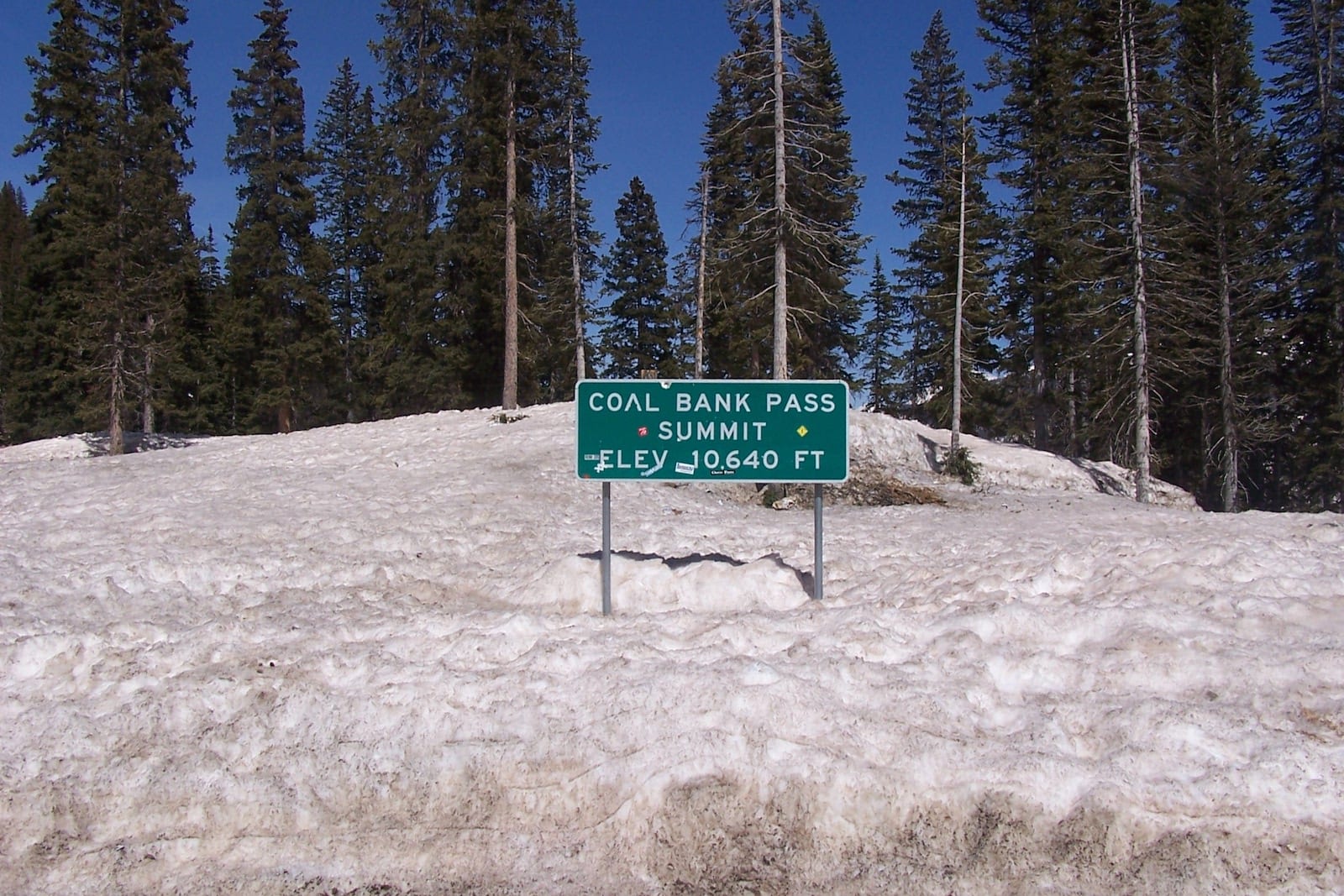 Traveling South from Silverton to Durango, the ascent directly up to Coal Bank Pass is relatively easy for most passenger vehicles. Once the pass is traversed, the steep southern slope of US 550 reaches grades of 6.5%.
The Million Dollar Highway itself has many other areas of steep roads and sharp turns. Drivers should be confident and alert at all times. There are many opportunities for drivers to pull over and enjoy the scenery.
Seasonality – Technically, US Highway 550 remains open all year round. With that said, the byway is often closed due to winter weather conditions. "The American Alps," as the area's mountains are sometimes known, are subject to frequent and dramatic weather changes.
Vehicle Restrictions – In good conditions, most passenger vehicles will have no issues traversing the paved highway to Coal Bank Pass. However, drivers should be aware of possible road conditions and adhere to Colorado traction and chain laws when applicable.
Activities near Coal Bank Pass
The Million Dollar Highway is widely considered one of the most beautiful drives in the United States, although the official "Million Dollar Highway" is strictly the 25 miles between Ouray and Silverton. Motorists continuing along US 550 will traverse Coal Bank Pass south of Silverton with sweeping views of the San Juan Mountains.
The Engineer Mountain Trailhead lies just south of Coal Bank Pass along US 550. There is a large parking area on the west side of the highway for hikers and mountain bikers to access the trail.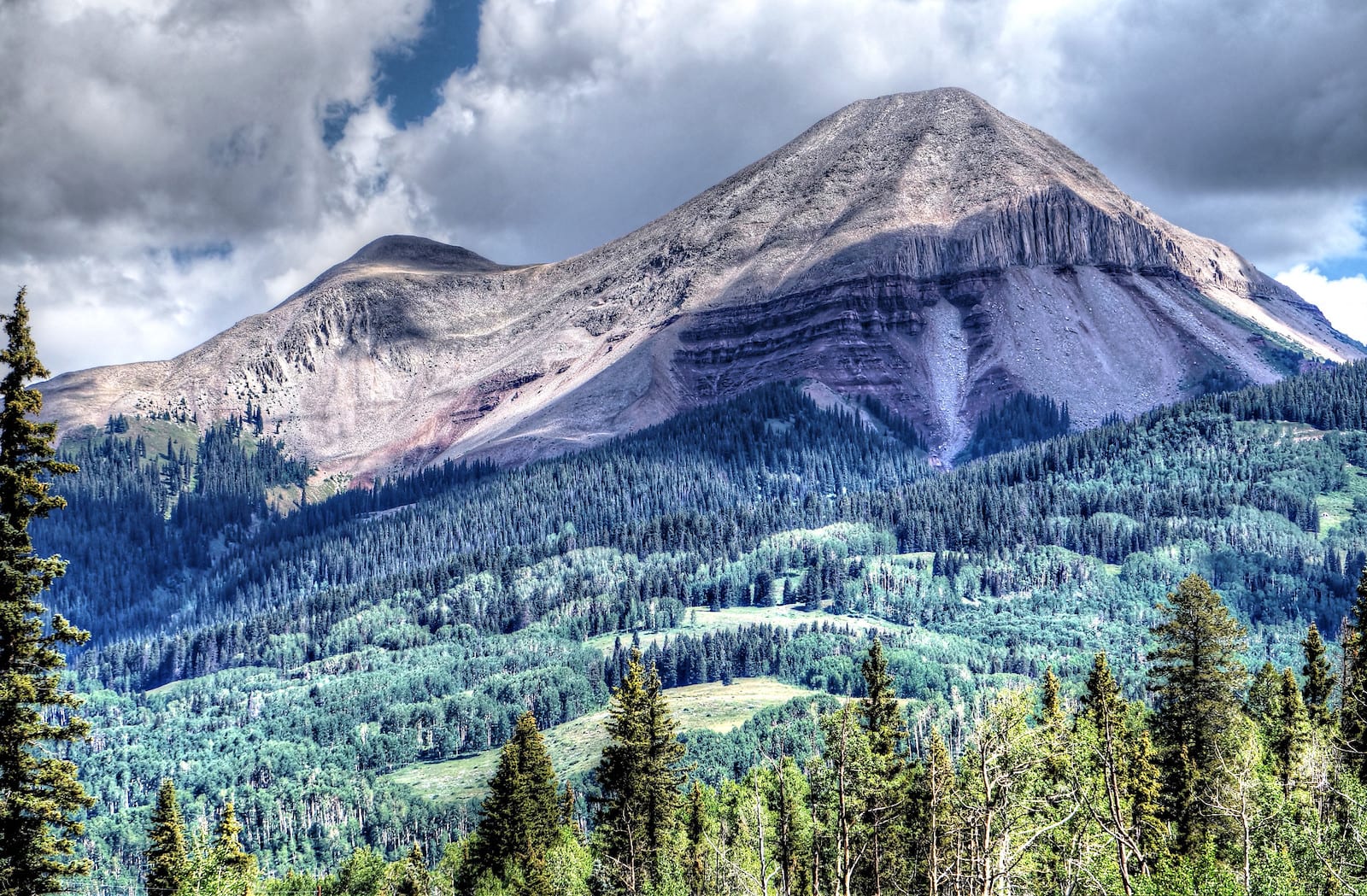 Details
Address: US 550, about 15 miles south of Silverton, about 34 miles north of Durango, CO
Season: Year Round
Elevation: 10,610 ft (3,234 m)
County: San Juan County
Mountain Range: San Juan Mountains
Coordinates: 37°42′02″N 107°46′37″W
Access: US Highway 550 (San Juan Skyway National Scenic Byway)
Latest in Coal Bank Pass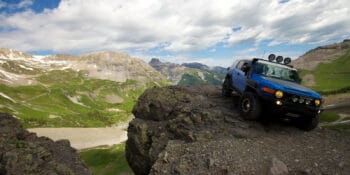 From treacherous mountain passes to congested city streets, these are some of the most dangerous roads…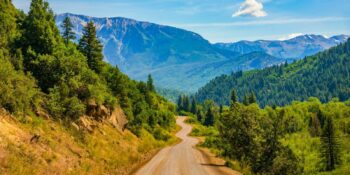 Built with the intent to connect nearby towns and provide a passage for early explorers of…