Molas Pass is found high in the San Juan National Forest, within the county and mountain range bearing the same name. Motorists can reach the 10,970-foot summit of Molas Pass between Silverton and Durango on Highway 550.
The pass is part of the greater San Juan Skyway, a national scenic byway, which traverses 233 miles around Southwest Colorado. The full loop is considered an "All-American Road".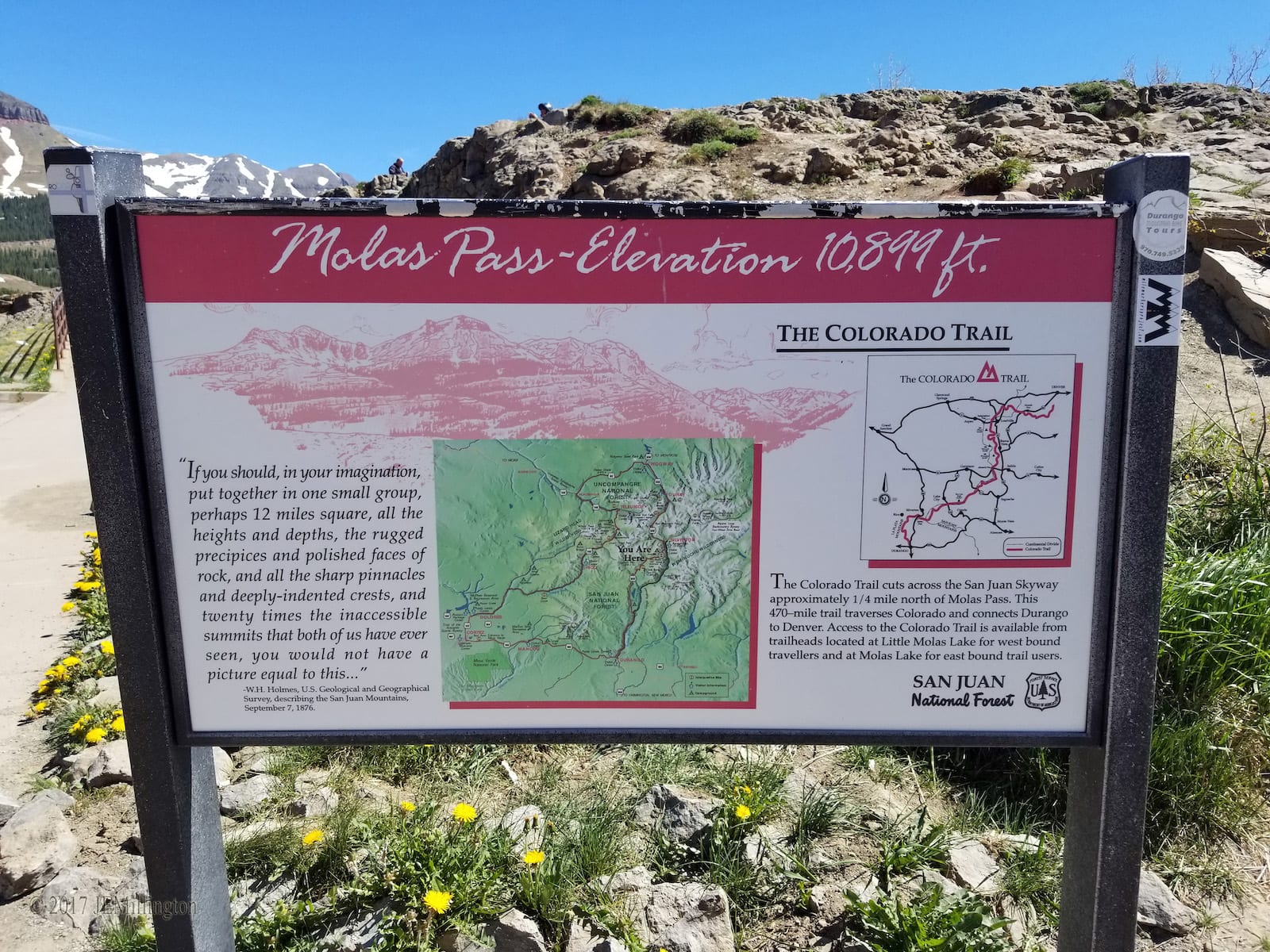 The portion of the highway that traverses Molas Pass (US 550) roughly parallels the Durango and Silverton Railroad. After Molas Pass meets up with Silverton, the next portion of US 550 north to Ouray becomes known as the Million Dollar Highway, for 25 rich miles.
Molas Pass Accessibility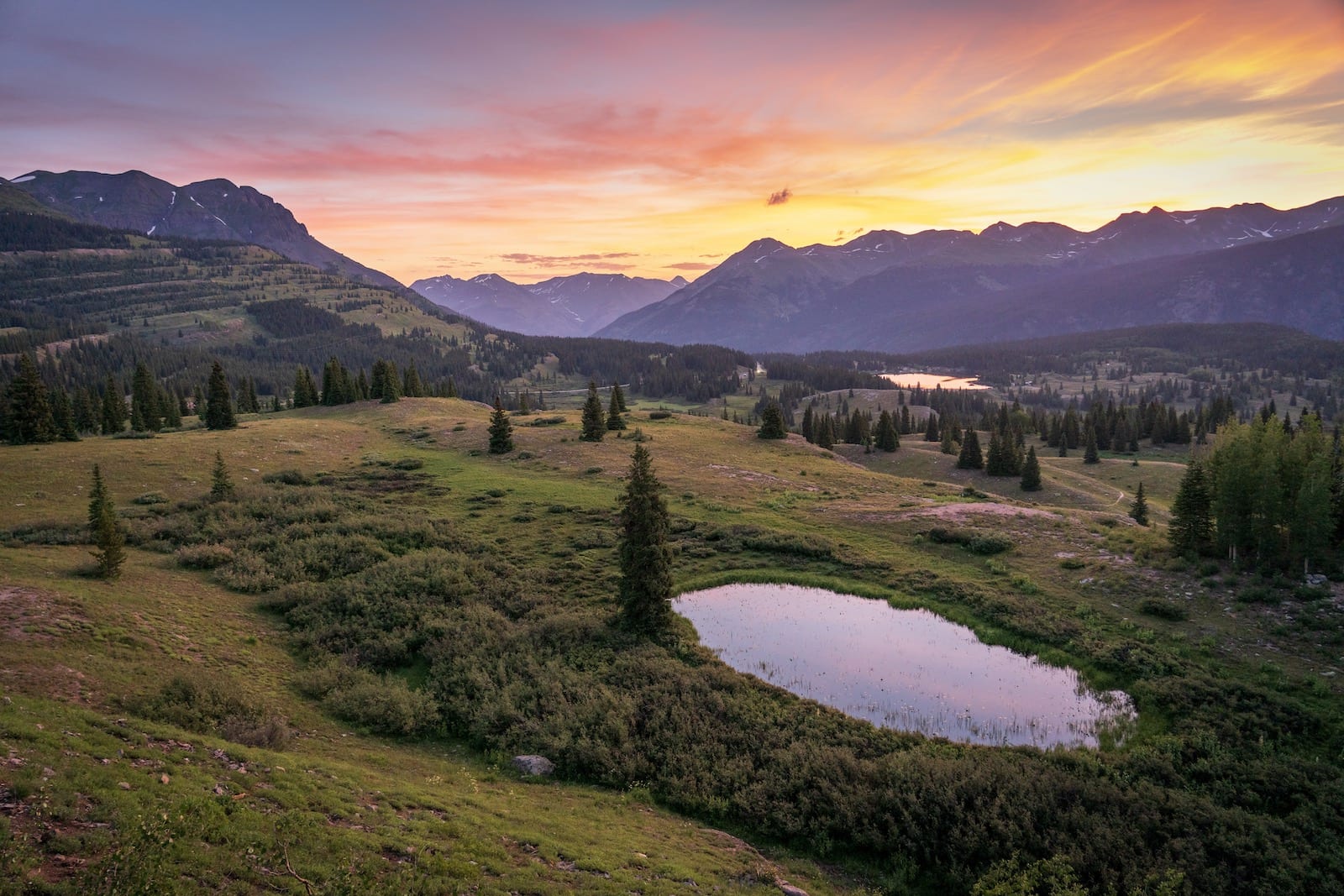 Molas pass, and the Million Dollar Highway, have a reputation as a beautiful, but challenging drive. Although the road is a fully paved, well maintained highway, it is still considered treacherous by most drivers standards.
Although the pass only contains a few switchbacks, the entire route is filled with hairpin turns and sections without guardrails. Drivers are strongly advised to watch the road, as the passengers take in the scenery.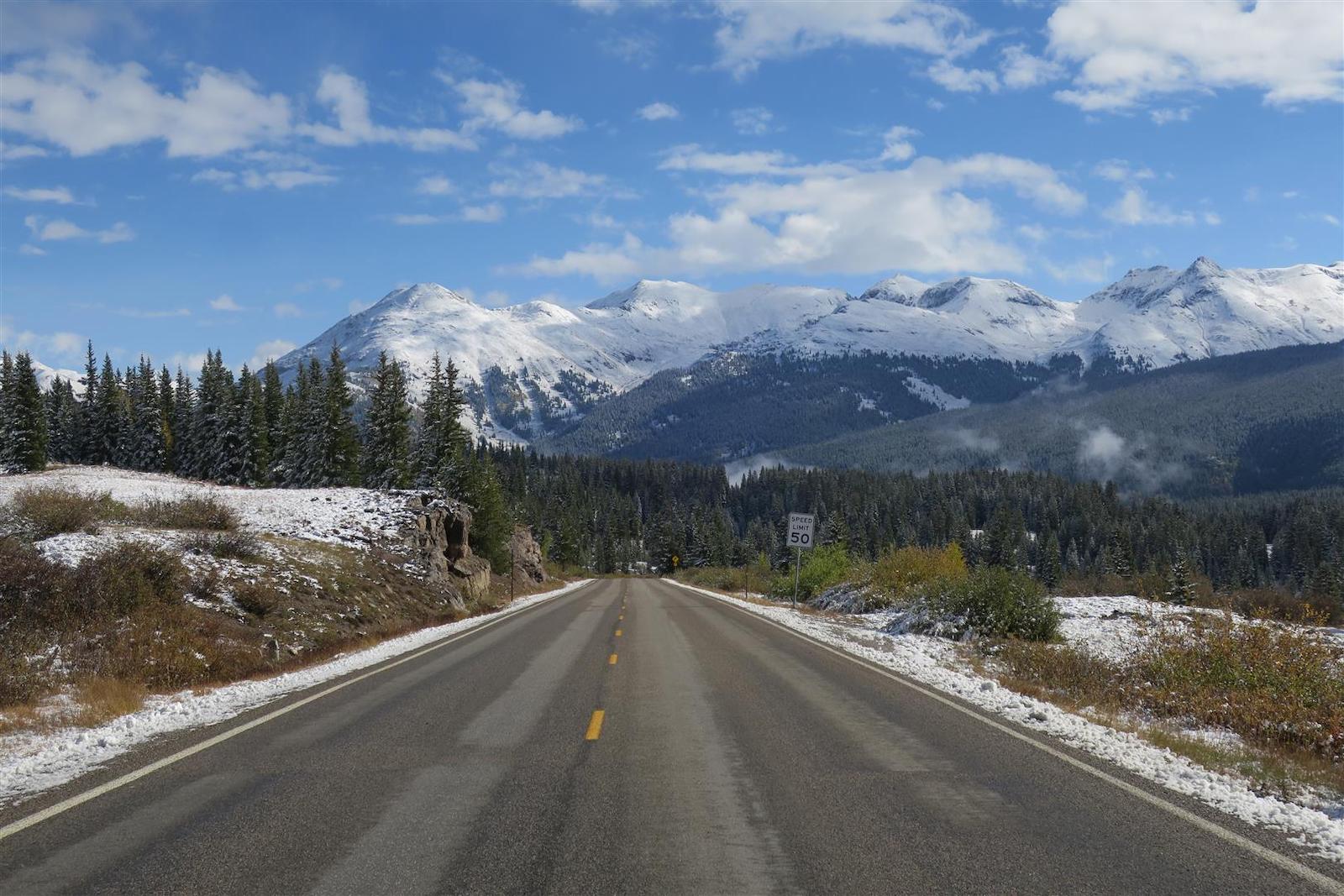 Seasonality – San Juan National Forest receives a significant amount of snowfall in the winter. The asphalt road that traverses Molas Pass is typically open all year round, but will close whenever there is a large snowstorm. Always check weather conditions before heading towards the pass.
Vehicle Restrictions – Drivers are advised to bring chains or have snow tires during winter because the weather can be very unpredictable. Snow is even possible during summer months. Good tread on your tires is recommended year round, and 4WD for the winter.
Activities by Molas Pass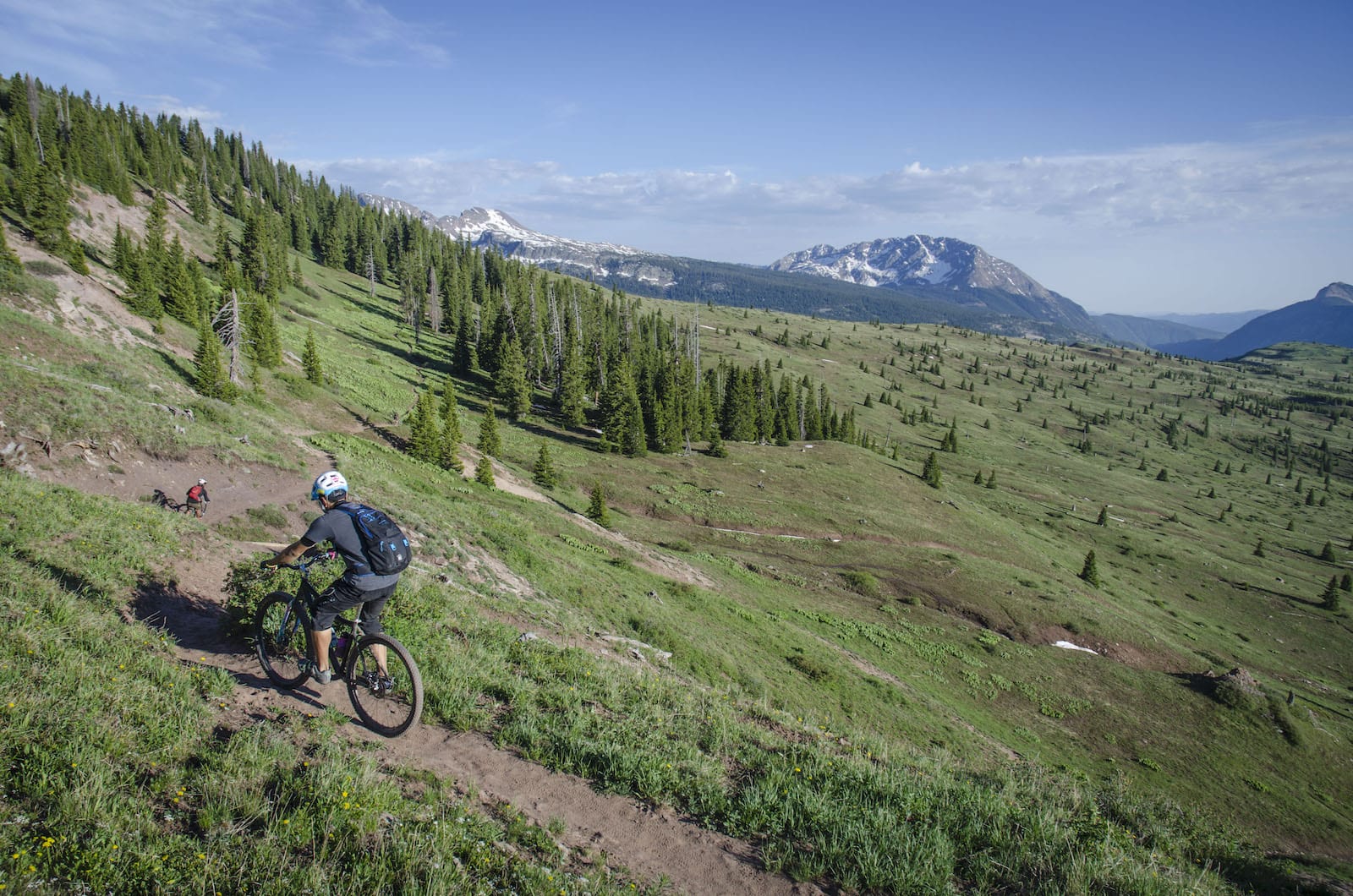 Molas Pass is only 7 miles south of the historic town of Silverton. Tourists can enjoy Silverton's rich history and beautiful vistas in one of the town's many cafes, breweries or restaurants. Beyond Silverton, the Million Dollar Highway stretches to explore many abandoned ghost towns.
If you'd like to stop and stretch your legs, there are many areas around Molas Pass to enjoy hiking, off-road vehicles, and snowshoeing in the winter months. The pass itself makes for a great picnic lunch. There are a few areas with picnic tables that overlook Molas Lake and the surrounding mountains.
If you'd like to spend the night to enjoy the breathtaking views, there is a campground near the lake! Fishing and non-motorized boating is popular at Little Molas Lake, adjacent to the pass. You can also go 2 miles east of that and do the same at Molas Lake.
The racers of the Iron Horse Bicycle Classic in May know Molas Pass very well. It's the 2nd and last mountain pass on the route between Durango and Silverton, as they race against the historic train. Man or machine .

Details
Address: U.S. Highway 550, between Durango and Silverton, CO
Season: Year round
Elevation: 10,910 ft (3,325 m)
County: San Juan
Mountain Range: San Juan
Coordinates: 37°44′16″N 107°41′53″W
Access: US 550