The San Juan National Forest covers more than 1.8 million acres in Southwest Colorado. It's most noted for its staggering San Juan Mountains, some of the steepest in the state. The views here are spectacular, so all the recreation is first-rate.
Camping or hiking, you'll have the adventure of a lifetime in the San Juans; it's an outdoor paradise, with huge alpine peaks and endless forests. With routes like the San Juan Scenic Byway to soak it all in, it's a delight exploring this stunning part of Colorado.
Main Attractions
The San Juan National Forest covers the southern half of the massive and complex San Juan Mountains. There are numerous peaks, rivers, lakes, and remote stretches in the forest, including the Weminuche Wilderness, the largest in the state. Parts of the forest are accessible from Cortez, Durango, Pagosa Springs, Silverton, Telluride, and Ouray.
Map of San Juan National Forest

Bordering the San Juan National Forest are the Uncompahgre to the north and west, and the Rio Grande to the north and east.
Biking
Road biking options in the San Juan National Forest center on US 550. The road has generally wide shoulders and crests three high mountain passes between Ouray and Durango (Coal Bank, Molas, and Red Mountain Pass). US 160 also offers road shoulder biking and plenty of ups and downs, including the 10,857 foot Wolf Creek Pass.
Mountain Bikers will find plenty to love about this part of Colorado. Purgatory Ski Resort north of Durango has a great network of mountain biking trails for the summer; riders can also bike various sections of the Colorado Trail as it winds north through the mountains. The Engineer Mountain Trail from Coal Bank Pass is a local favorite, along with the demanding Calico Trail near the small town of Rico.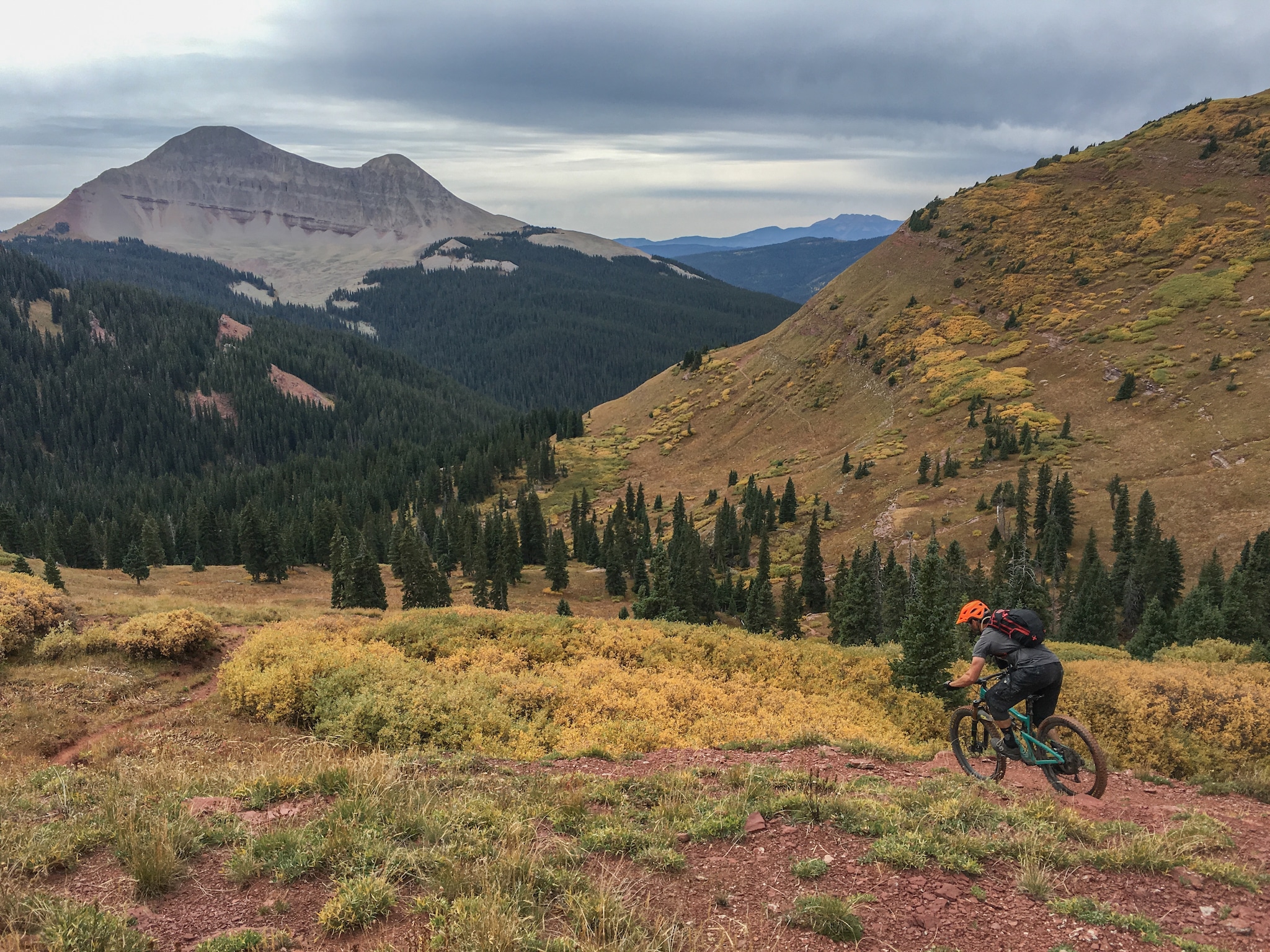 Boating
With an elaborate network of reservoirs and natural lakes, the San Juan National Forest has a lot to offer boating enthusiasts. Vallecito Lake is easy to access from Durango and Pagosa Springs and allows boating of all kinds with a full-service marina on-site. McPhee Reservoir, near the town of Dolores, is the fifth largest body of water in Colorado and another popular boating option.
Lemon Reservoir, located near Vallecito Lake, doesn't allow motorized boating but is a popular spot for sailing and windsurfing. Williams Creek Reservoir allows wakeless boating as well as non-motorized options. There are hundreds of alpine and subalpine lakes throughout the national forest as well that can support non-motorized boating, although many require hikes to reach.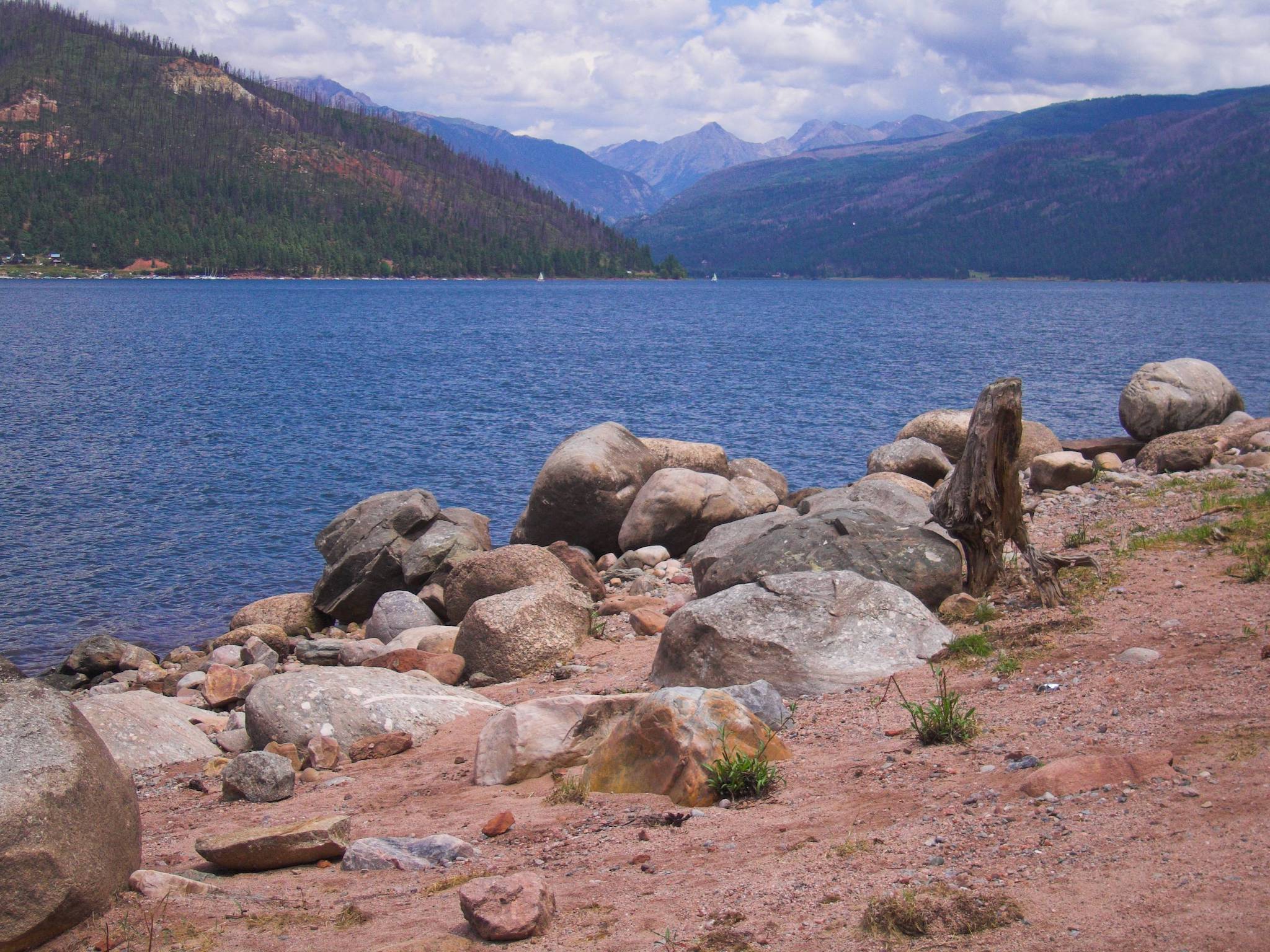 Camping
There are quite a few camping options in the San Juan National Forest, with a high concentration around Durango and Bayfield. Further east, the camping near Pagosa Springs is first-rate as well, with plenty of sites in beautiful settings.
Missionary Ridge, north of Durango, has a series of old forest service roads that make for perfect primitive camping. The sites at Little Molas Lake and the larger, town of Silverton run Molas Lake Campground are often listed as some of the most beautiful spots to camp in Colorado. Additionally, the reliable Burro Bridge and Cayton Campground near the Lizard Head Wilderness have a good variety of sites.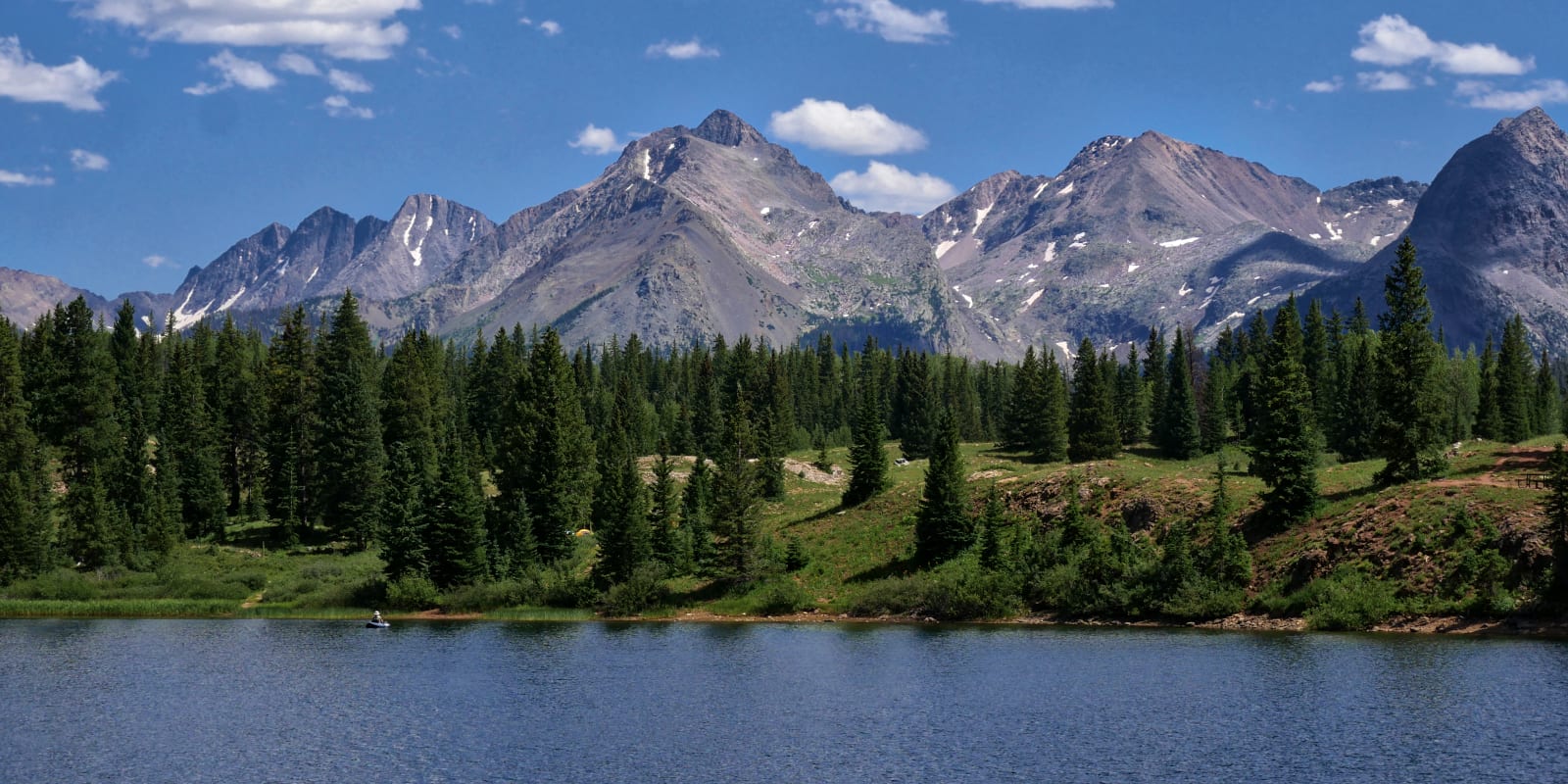 Fishing
Fishing in the San Juans can be a sublime experience. Between Vallecito Lake, Lemon Reservoir, Williams Creek Reservoir, Molas Lake, and McPhee Reservoir; there are enough lake options to enthrall fishing enthusiasts for years.
The mountains also help create fantastic river fishing opportunities. The Animas River, which flows through downtown Durango, and the San Juan River near Pagosa Springs are well-known for their native trout and fishable sections. Other mountain streams like Hermosa Creek, Florida River, the Dolores River, and the Piedra River are also sure to delight those willing to do a little more exploring.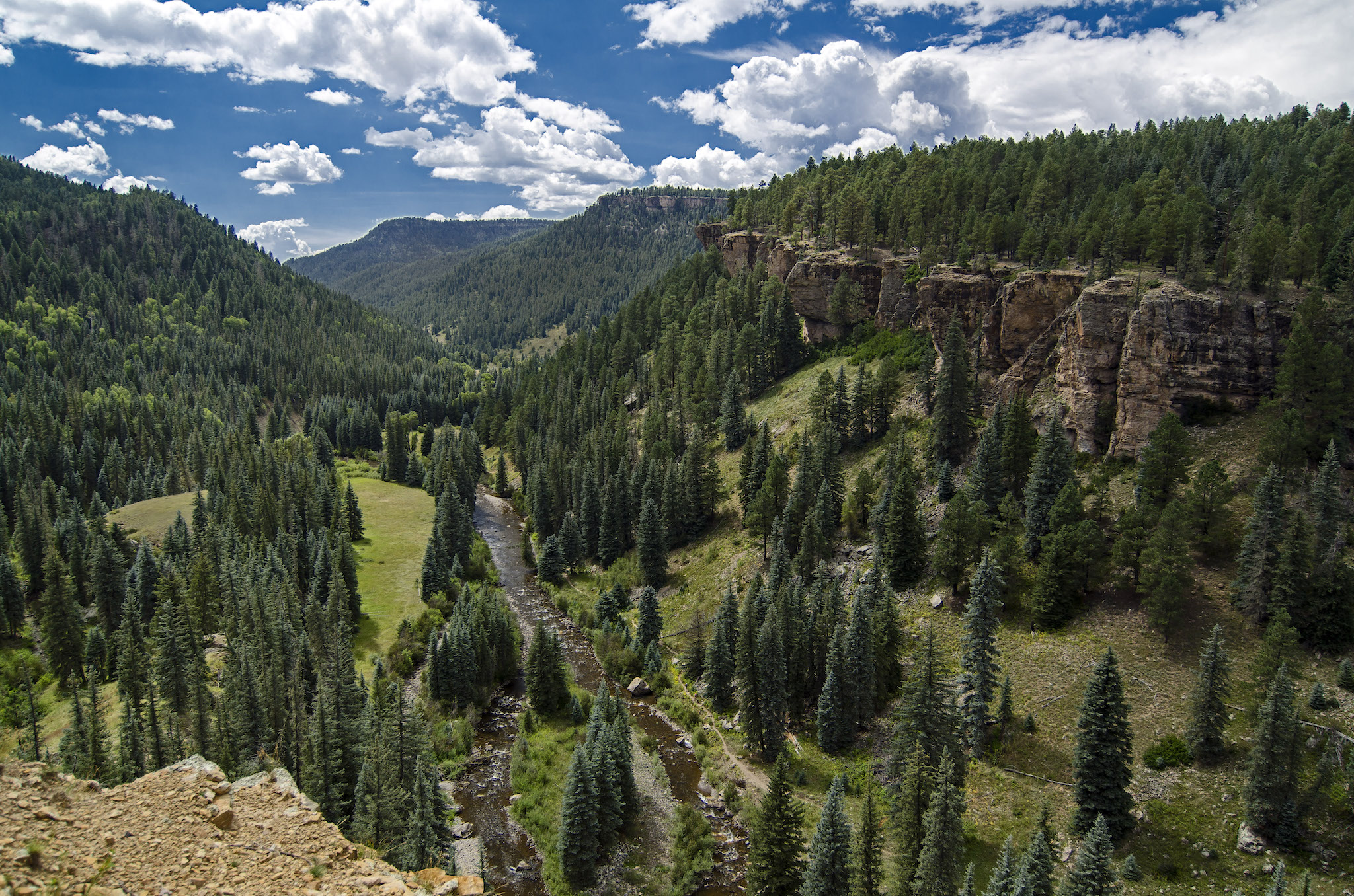 Hiking
The San Juans have the highest concentration of alpine environments in Colorado, and the hiking here is second to none. Take a shot at scrambling up Engineer Mountain, an iconic and obvious peak north of Durango, or climb up to the well-known and well-loved Ice Lakes west of Silverton.
For more demanding adventures, consider traveling to the remote and gorgeous Chicago Basin, rimmed by three 14ers and deep within the Weminuche Wilderness. The Lizard Head Wilderness also contains three rugged 14ers and boundless backpacking and hiking routes. Being such a complex topographical area, there are many lesser-known subranges to sink your teeth into as well, including the beautiful La Plata Mountains or the Southern San Juans.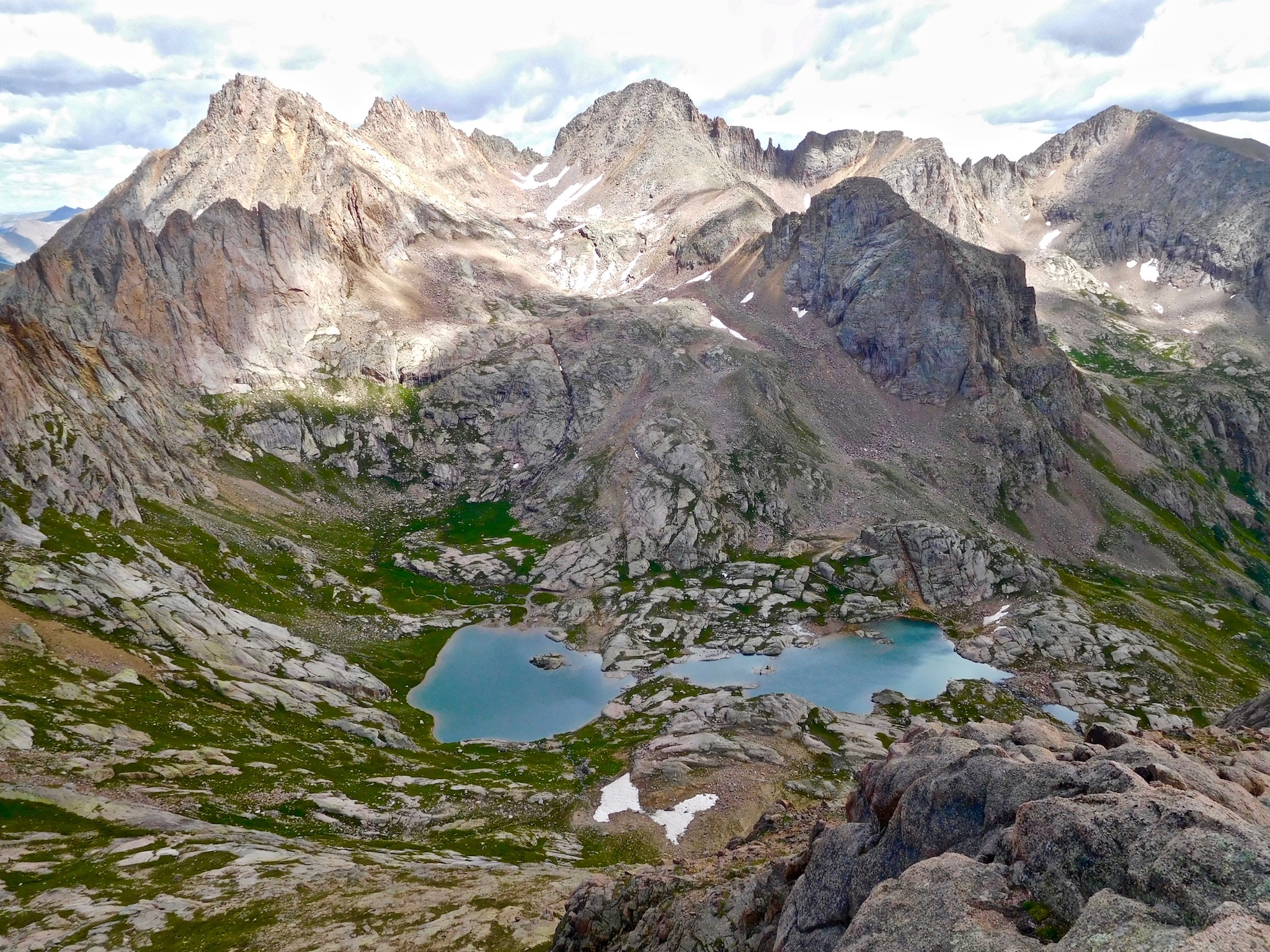 OHV
The San Juans are very OHV friendly, and the routes are spectacular. Lime Creek Road is a local favorite near Durango, and Kennebec Pass in the La Plata Mountains is a challenging and view-ridden journey. The roads on Missionary Ridge, another Durango favorite, run from 2WD compatible to 4×4 necessary and can provide days of fun.
East of Pagosa Springs, the moderate Mill Creek-Nipple Mountain Road provides stunning scenery, while north of town, the Black Mountain Road to the shoulder of Pagosa Peak is a serious out and back undertaking. There are hundreds of OHV trails in the region that are begging to be explored. ATV rentals are available in Durango, Silverton, Pagosa, and Cortez.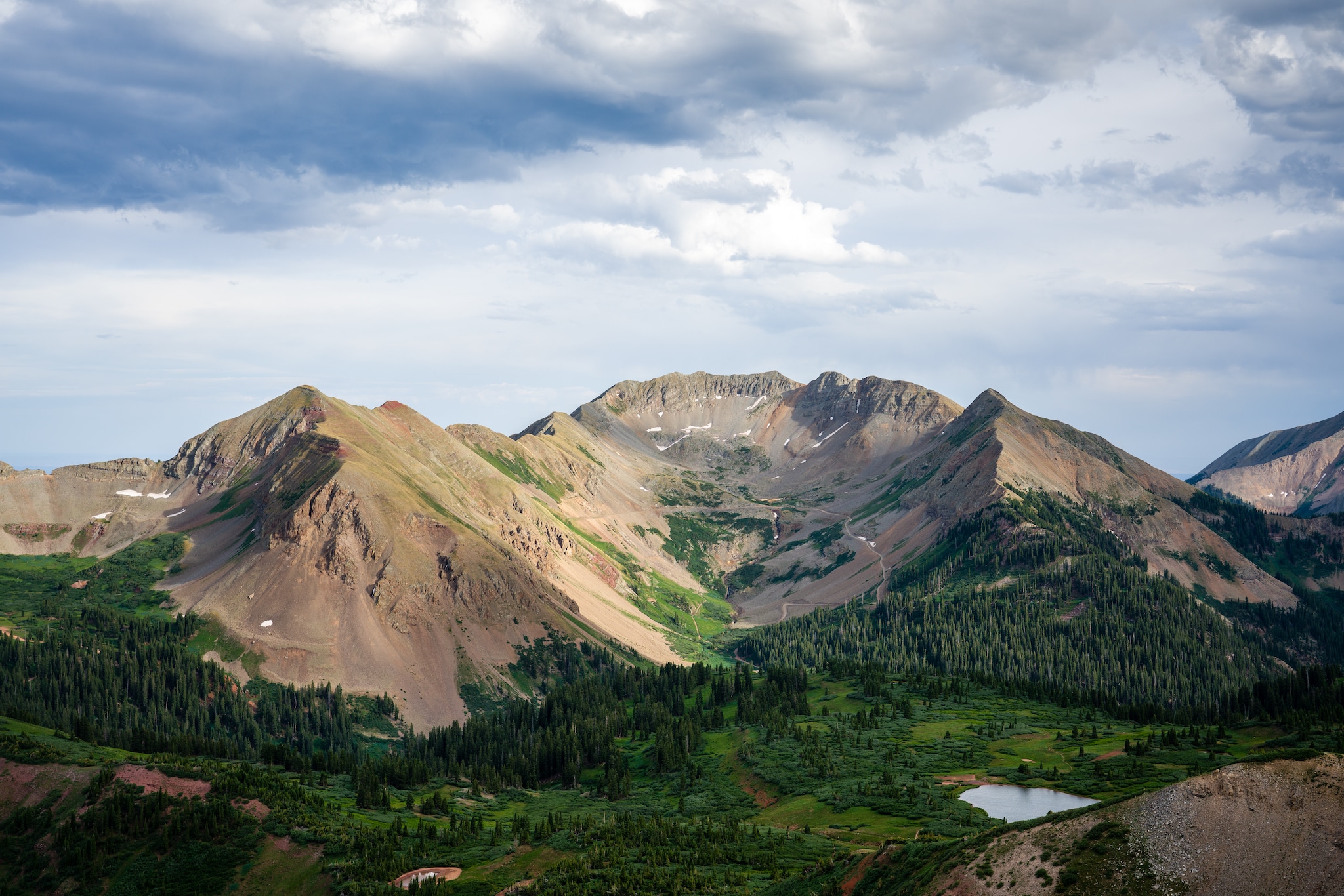 Scenic Drives
The San Juan National Forest contains more than half of the San Juan Skyway, a 233-mile loop and national scenic byway, connecting Ridgway, Telluride, Cortez, Durango, and Ouray. With stunning sections on US 550 up to Molas Pass, and CO 145 over Lizard Head Pass, the route is arguably the prettiest loop in all of Colorado.
US 160, which connects Durango, Pagosa Springs, and Wolf Creek Pass, is another stunner. The undulating road passes many of the area's most famous bodies of water, offers unparalleled views of Chimney Rock, and climbs to nearly 11,000 feet as it crosses the Continental Divide.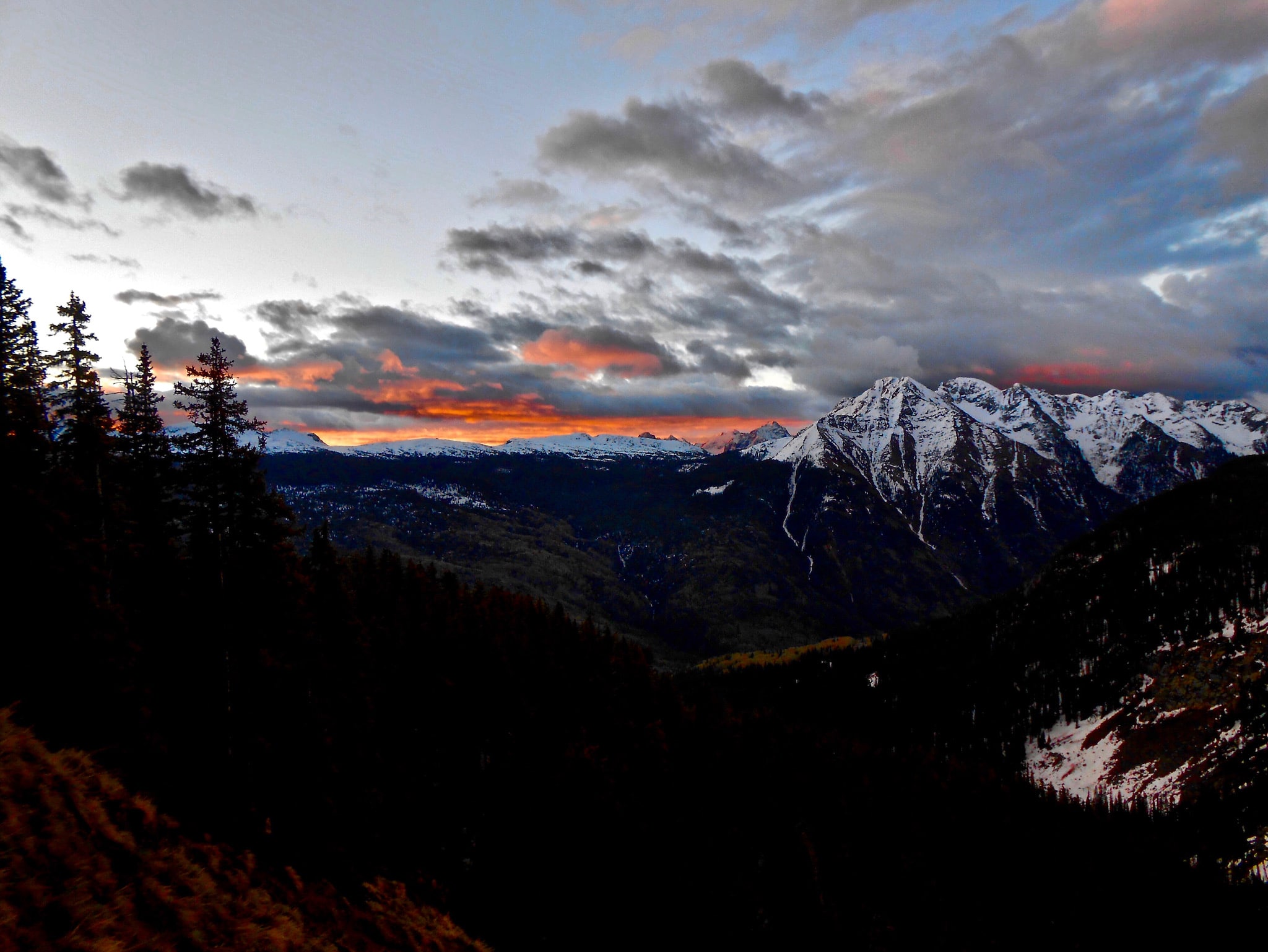 Winter Recreation
Large and wild, the San Juan National Forest provides access to stellar winter recreation. Purgatory Ski Resort, only half an hour north of Durango, is the defacto area ski mountain with modern amenities and well-groomed runs. On the eastern side of Wolf Creek Pass lies the ski area of Wolf Creek, long known as the snowiest ski area in Colorado. Despite its small size, Hesperus Ski Area, between Durango and Cortez, is also a great place for locals to get a few turns.
Snowmobiling in this part of Colorado is highly rewarding, with thousands of acres available for exploration. If you're looking for something a little different, Pagosa Springs has a reputable dogsledding outfit that's worth checking out. And while Ouray tends to get most of the regional ice climbing attention, Treasure Falls, box canyons along the Piedra River, and Cascade Canyon can provide wonderful icy climbs, conditions permitting.
The town of Silverton, just north of the national forest boundary, adds to the adventure with its own hardcore ski mountain, additional snowmobile rentals, and access to backcountry skiing.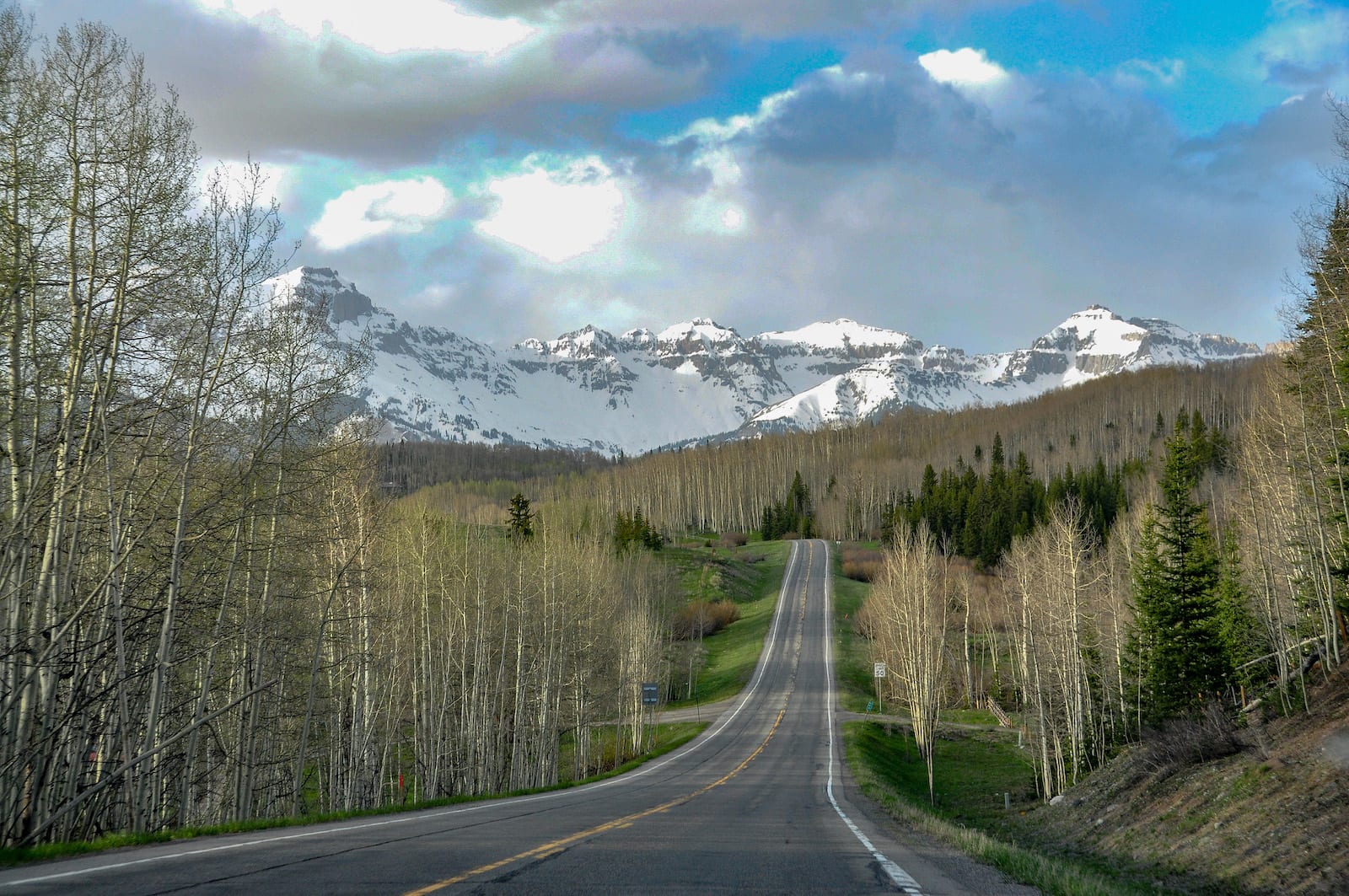 The San Juan National Forest is loaded with more adventures than one lifetime can manage. The limitless mountains, rivers, canyons, and wildernesses highlight precisely why the centennial state is always high on any outdoor adventurers list.
Details
Nearby Towns:
Map: San Juan NF Map (JPG)
Recreation: Biking, Boating, Camping, Fishing, Hiking, Hunting, Picnicking, OHV, Scenic Drives, Cross Country Skiing, Snowmobiling, Snowshoeing
Motor Vehicle Use Maps:
San Juan Campgrounds: Reservations
Website: fs.usda.gov/sanjuan
Latest in San Juan National Forest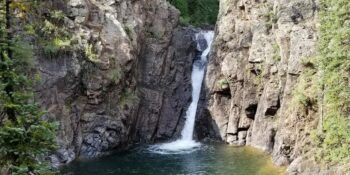 Durango isn't known for its waterfalls but that doesn't mean you won't find some impressive ones…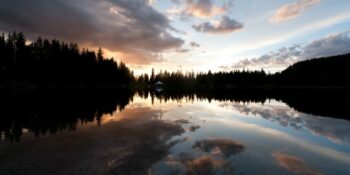 Telluride is one of Colorado's most beloved mountain towns and most secluded. Throughout the warmer spring,…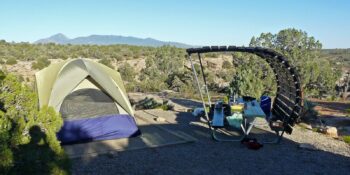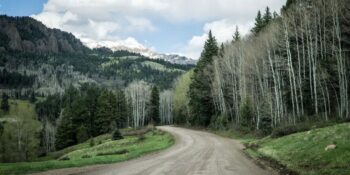 Home to the deepest geothermal hot springs aquifer in the world, Pagosa Springs is a renowned…