Opened in 1939, Wolf Creek Ski Area claims "The Most Snow in Colorado". This resort is located within the steep San Juan Mountain Range, about 30 minutes north of Pagosa Springs.
It's a favorite, family resort for those traveling in Southern Colorado. The days at Wolf Creek are sunny, the snow is epic, and the crowd is laid back. The lift tickets don't break the bank either. Wolf Creek has a mix of terrain: gentle rolling slopes, long cruisers, bumps, glades, chutes, cornices, and bowl skiing . All levels of riders will find something they enjoy here.
Terrain
77 trails make up Wolf Creek's 1,600 skiable acres. Those learning will find several easy greens accessed from the Bonanza or Dickey Chairlifts. Both lifts are at the base of the resort. Blue runs are spread out across the mountain. From all the main lifts, intermediate skiers will be able to find a suitable trail down.
Experts will love the powder and expert ridge skiing that Wolf Creek offers. There are several single black diamonds located across the mountain. Most of the trees are accessible and usually hide some powder stashes. Through the Waterfalls Gate are several short, but steep runs featuring rock faces and tight trees.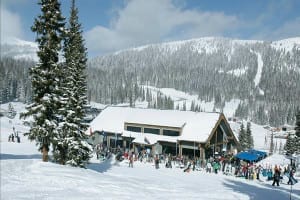 The main draw for strong skiers and riders is the hike-accessed terrain, from atop Alberta or D. Bryce Chairlifts. Traverse in either direction for expert bowl, chute, and tree skiing. Most of the hiking will range from 5 to 20 minutes depending on how high you want to go. The summit of Wolf Creek is the Alberta Peak at 11,904 ft.
The 1,000 acres between the Horseshoe Bowl and the Water Fall area hold some of Wolf Creek's most exciting terrain. It's accessed from atop the Alberta Lift. Some of it requires a traverse to get too. You'll find expert double-black chutes (Knife Ridge), plenty of glades, a few intermediate trails, and everything in between.
Village
At the base of Wolf Creek is a lodge with a food court and bar. The homemade food hits the spot and the prices are reasonable. A 24oz local micro-brew runs $7. Plenty of outdoor seating is available for those warm, sunny Colorado days.
Also at the base is a gift shop, equipment rentals and a ski school. At the bottom of the Alberta Lift is a small food stand with seating available. Remember to bring some cash as most of the food/beer is cash only at Wolf Creek. There isn't any lodging at the ski area, but several lodges exist on route to Wolf Creek.
Nearby Pagosa Springs is a fantastic place to stay, 24 miles southwest of the slopes. Restaurants, shopping and hotels line the streets of historic Pagosa.
As the name suggests, it's a famous hot springs spot. There are several places to soak in town, with the biggest being The Springs Resort. Locals usually go to Overlook Hot Springs, also located downtown.
Details
Address: Wolf Creek Pass Hwy 160, Pagosa Springs
Phone: 970-264-5639
Season: early November-early April
Lift Hours: 8:30am-4pm​
Mountain Stats:
Elevation: 10,300 ft – 11,904 ft
Vertical – 1,604 ft
Ski Area: 1,600 acres
Average Snowfall: 465 in
Trail Map: Wolf Creek (jpg)
Website: wolfcreekski.com
Blogs: 1/12/2012

Popular Posts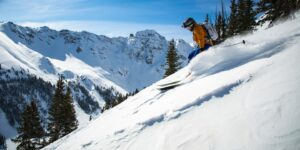 Southern Colorado's Dozen Secluded Ski Areas – Colorado conjures up images of sky high mountains and wide open ski slopes. Sometimes though you see resorts that are, shall we say, packed to the gills with people and lift lines that stretch all the way to your…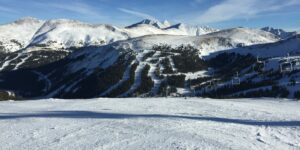 Top 9 Affordable Ski Resorts in Colorado – Most well known Colorado ski resorts charge well beyond $150 per day just to be on the mountain. Some have eclipsed the two hundred dollar mark for a single day of riding! And that doesn't include gear. Skiing in the…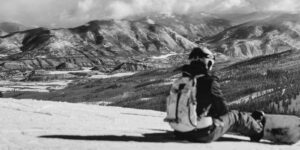 Season Opening & Closing Dates for 2019-20 at Colorado Ski Resorts – Every winter the Colorado ski season kicks off with great anticipation, usually beginning sometime in October at the first few resorts. The season opening and closing days are useful…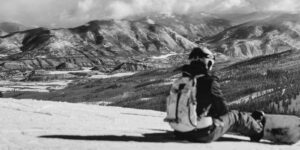 Season Opening & Closing Dates for 2019-20 at Colorado Ski Resorts – Every winter the Colorado ski season kicks off with great anticipation, usually beginning sometime in October at the first few resorts. The season opening and closing days are useful…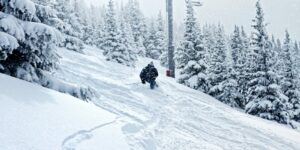 Ultimate Guide to the 32 Ski Resorts in Colorado – Colorado is jam packed full of epic ski resorts in nearly all corners of the Rockies. Depending on how each season kicks off, Colorado can have as many as 32 outdoor ski areas operating at its peak. The Rocky…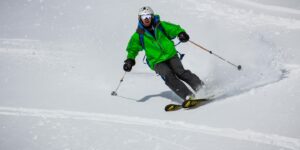 Shred West to 7 Secluded Colorado Ski Slopes – With Western Colorado's abundance of mountains and dry, fresh powder, you may have a difficult time choosing which resort to ski first. The slopes are quiet and free of crowds, so you'll spend more time…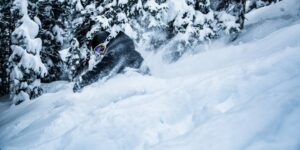 Colorado's 17 Best Ski Resorts for a Powder Day – There's no question about it, when you say Colorado, people think snow-capped peaks and epic skiing. And they're right. We got both here and they are awesome! With over thirty ski areas to choose from…
Peak Season Wolf Creek Snowboarding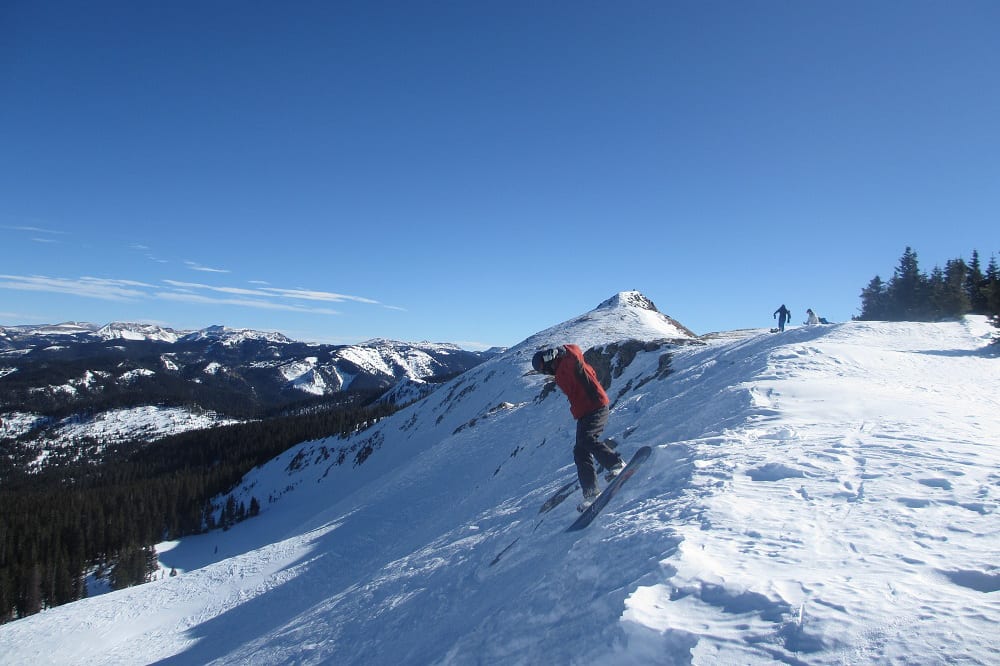 January 12, 2012 – Wolf Creek Ski Area is a fun, laid-back resort located 30 minutes north of Pagosa Springs. The resort gets the "most snow in Colorado" at over 550 inches a year.
It's also got affordable lift tickets, around $50, and reasonably priced food and beer. Local micro-brews were $7.00 for 24oz. The terrain is varied from beginner to expert with lots of opportunities to hike for fresh lines (when there is snow).
We didn't get any fresh pow when we went, but the sun was shining, the beer was flowing and there wasn't a lift line in sight. FYI: Bring cash as most of food and all the beer is cash only.