South Fork is a gateway town to the San Juan Mountains, thanks to its strategic location by Wolf Creek Pass and the southern start of the Silver Thread Byway. Because of this, it has plenty of awesome hotel lodging to accommodate all types of travelers.
Most people pass through South Fork on their way to the San Juan Mountains of southwest Colorado. Most end up in Pagosa Springs, Durango, or Telluride. While South Fork may be small and absent of a walkable historic downtown like neighbor Del Norte, it is surrounded by wilderness paradise.
The overnight accommodations in South Fork are proof of this, with an ample number of RV Parks, campgrounds, and alpine bed and breakfasts. Put this sleepy town on your radar to visit.
Probably South Fork's Best Hotel Accommodations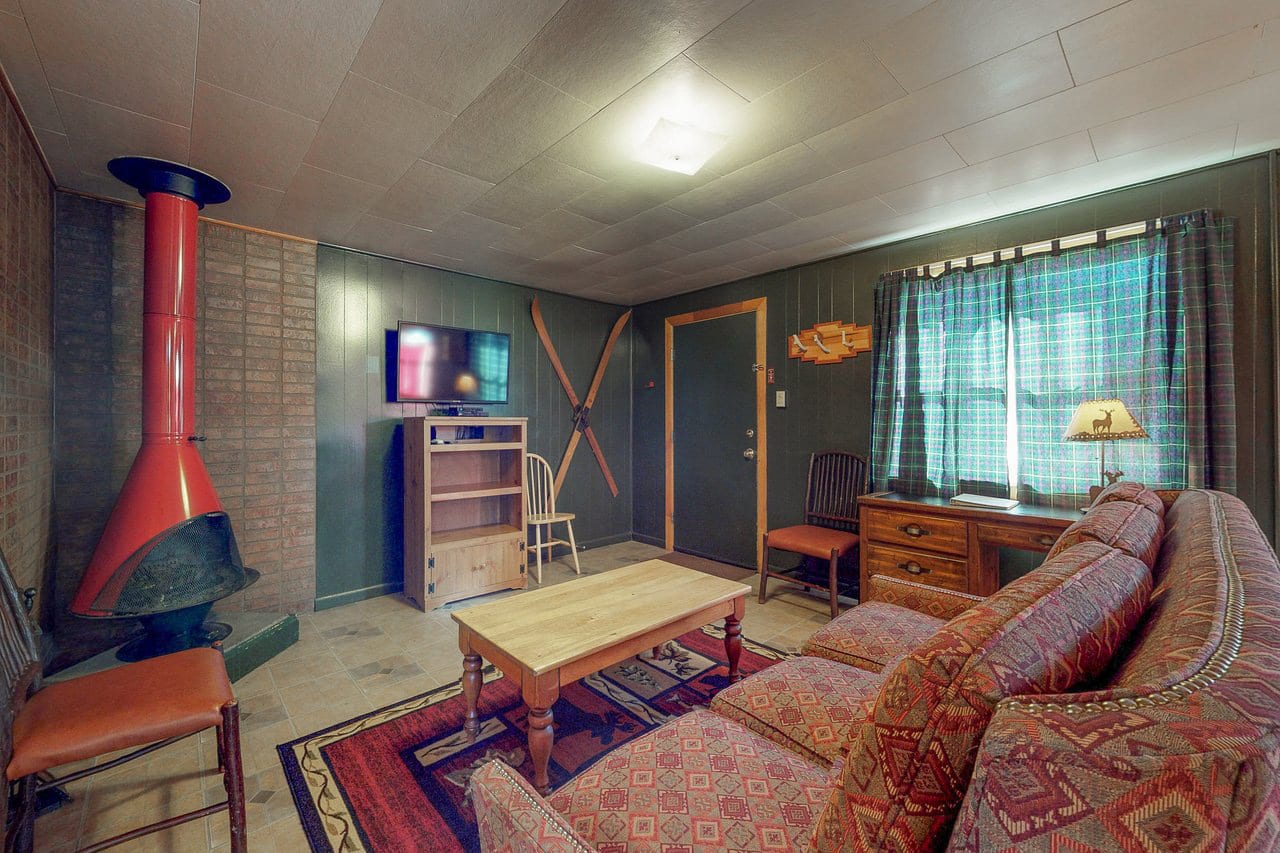 If you're planning to road trip from the Front Range to Wolf Creek Ski Area this season, you'll save quite the commute by staying in South Fork versus Pagosa Springs. You pass it on the way to the ski area, allowing you to settle in quicker. You can still hit Pagosa's famous hot springs for apres ski and dinner, before venturing back over the pass.
Summertime attracts explorers to the Silver Thread Byway, one of the prettiest drives in the state. It connects South Fork and Highway 285, with Gunnison and Highway 50 to the north, passing through Creede and Lake City on the route. Fishing, hiking, Jeeping, it's all world-class in Rio Grande County.
Because of this, combined with the town's low-cost, budget-friendly hotel rates, South Fork hosts plenty of tourists all year round. Be sure to book early for the best deal.
This section contains referral links. If you click through and take action, we may receive a commission, at no additional cost to you.
Here are our choices for the top hotels in South Fork, CO, in no particular order:
Spruce Lodge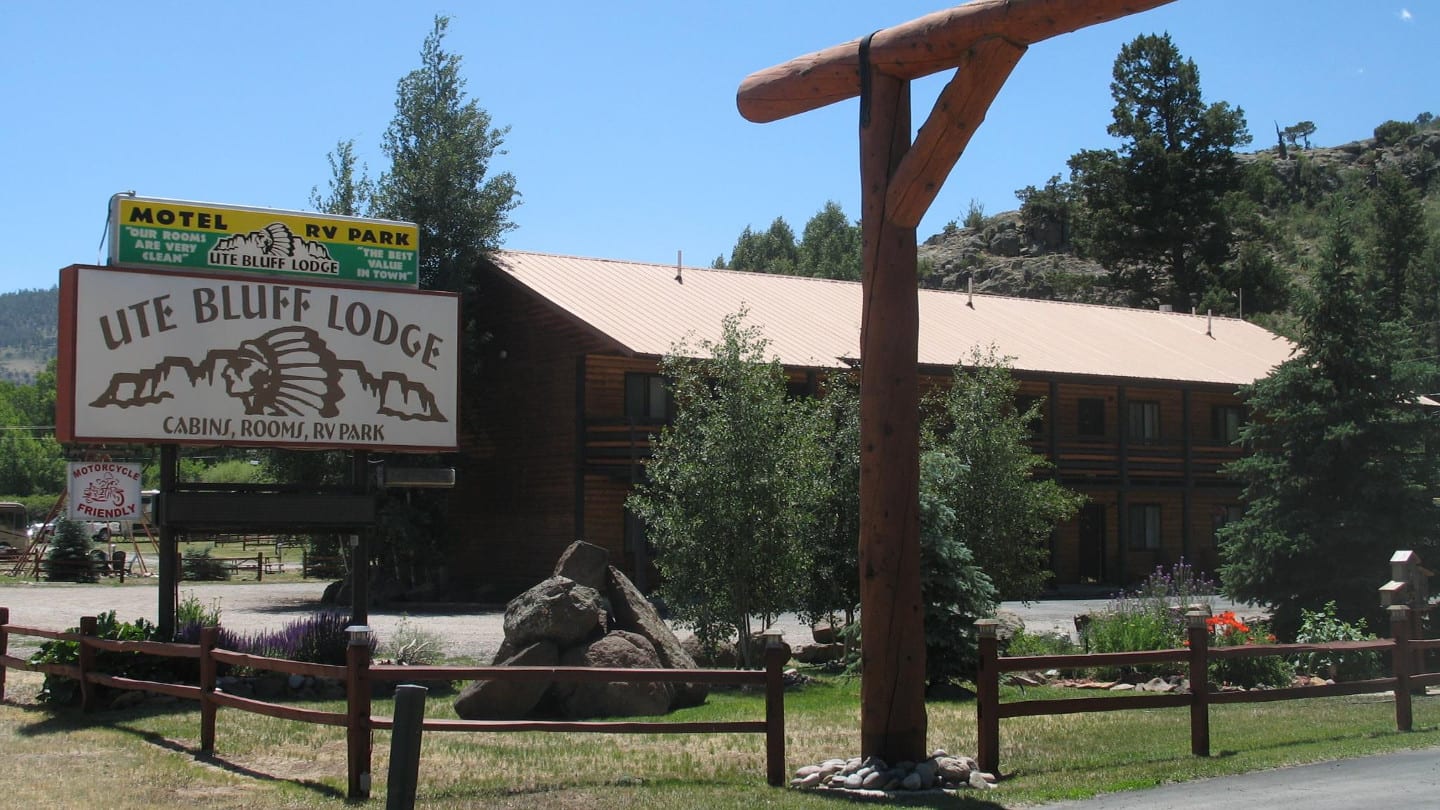 Originally built in 1927, Spruce Lodge is located right by the Rio Grande River and just at the foot of the San Juan Mountains. Guests will enjoy high-speed internet access and a complimentary deluxe continental breakfast. Vacationers may choose from an array of suites, some come with their own Jacuzzis, or even opt for a private cabin. Pet owners can also request a pet-friendly room free of charge.
Conveniently located nearby the Wolf Creek Ski Area and Great Sand Dunes National Park, Spruce Lodge is the perfect place to stay for anglers, and adventures seeking out some of South Fork's best Jeep trails.
Wolf Creek Ski Lodge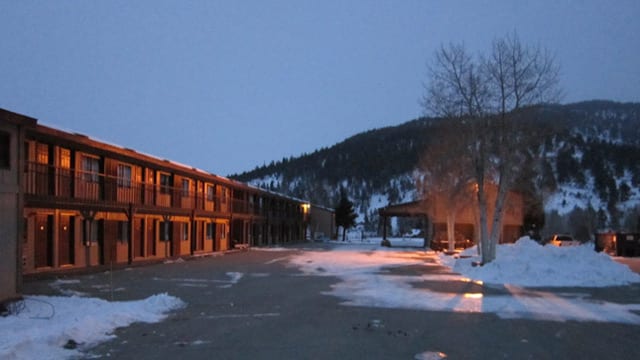 Strategically located a short distance away from the Wolf Creek Ski Area, skiing and snowboarding enthusiasts will be able to make the very best out of what is deemed as Colorado's ultimate mountain adventure. With over 18 newly remodeled kitchenette units, this lodge is large and flexible enough to accommodate families.
It even gives special discounts for large traveling groups. Guests are also provided the option of adjoining rooms to make custom suits.
All rooms at Wolf Creek Ski Lodge come with flat-screen HD TVs and cable, along with free Wi-Fi access. After a long day of hitting the slopes, guests can unwind in one of their new hot tubs. They can also avail of one of their stay-and-play golf packages, or perhaps check out one of the ski packages they offer.
Foothills Lodge and Cabins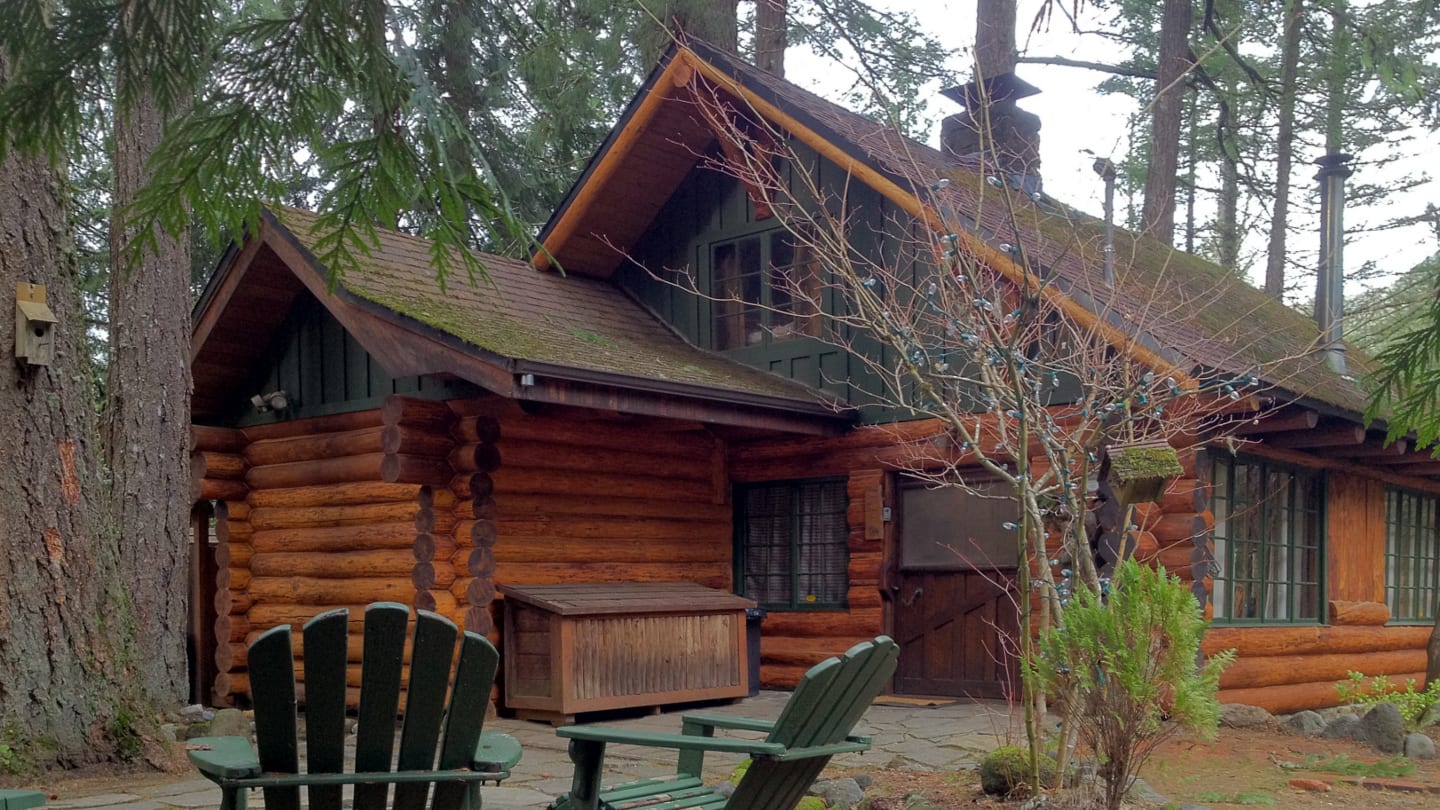 Situated just off Highway 160 in a quiet, cozy, yet convenient location right in the heart of South Fork, Foothills Lodge and Cabins sits minutes away from all the best local outdoor sports, gift shops, restaurants, and a grocery store. Cabins come with a full kitchen, cable TV, a fireplace, and free Wi-Fi access. Accommodations also include free snowshoe and sled use, and ski and golf packages.
Guests may also enjoy their central hot tub located at their outdoor gazebo. Their wide selection of cabins can house over 11 people, with guests having the option of choosing any bedding size from single to king. Guests traveling with pets can also request a pet-friendly cabin.
Riverside Meadows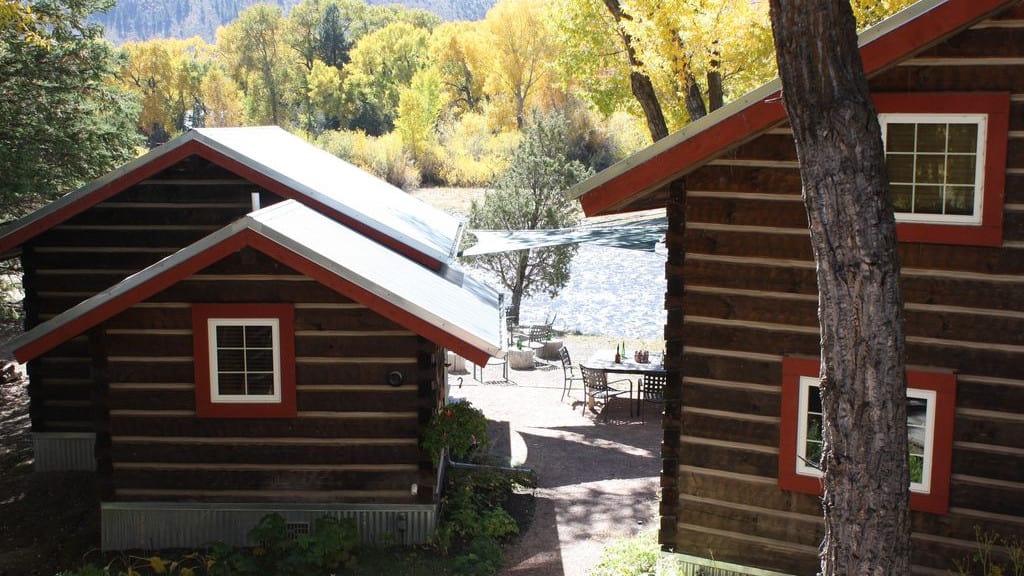 Private and exquisite, Riverside Meadows Cabins is located on the banks of the Rio Grande River and sits on over eight acres of secluded property. Guests will have the luxury of relaxing and floating down by the Gold Medal fishing waters, which stretch over 17 miles and is only steps away from their cabins.
They offer Norwegian-style log homes, all nicely decorated and complete with queen-sized beds. The cabins also come with a sofa sleeper and a feather bed, making them suitable for up to 11 people.
From picnics to fishing, or perhaps hiking to hitting the slopes at the Wolf Creek Ski Area, vacationers will surely never run out of exciting activities to choose from all while making the most out of their relaxation at Riverside Meadows.
Ute Bluff Lodge and Cabins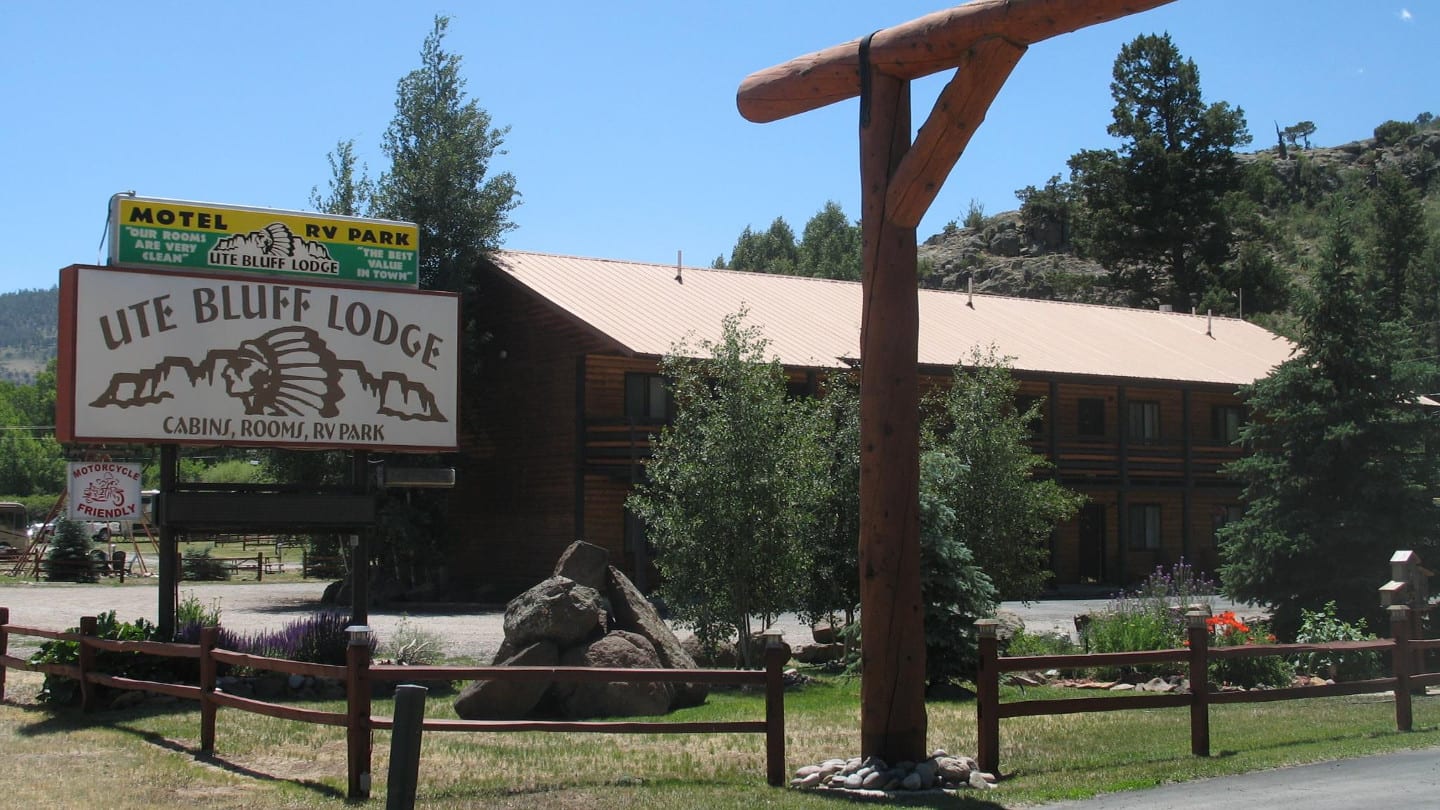 Guests both looking for the ideal place to sit back and relax or jumpstart a fun-filled trip hit the jackpot with Ute Bluff Lodge and Cabins. Built over 17 acres of land, the lodge boasts beautiful rustic cabins, comfortable lodge rooms, and spacious parking fully equipped for RV spaces.
Conveniently located next to the Rio Grande National Forest and Rio Grande River, and just minutes away from the Wolf Creek Ski Area, guests will have a wide array of activities to choose from. They provide spacious cabins that can accommodate large groups and families, along with Wi-Fi access and cable TV. Guests will also enjoy their recreation room, which comes with a full kitchen and two hot tubs.
Wolf Creek Ranch Ski Lodge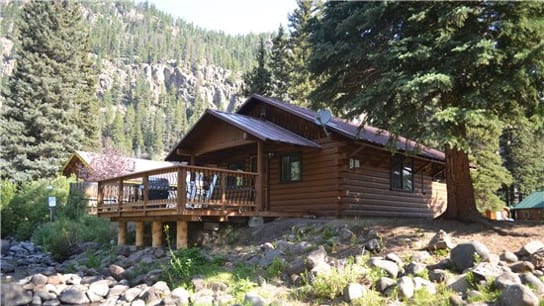 With eight motel rooms and over seven cabins, the Wolf Creek Ranch Ski Lodge boasts of being surrounded by Colorado's best recreational activities. Guests can take their pick from a wide range of options from skiing and hiking to fishing and rafting.
At just over an hour from Sand Dunes National Park and the Cumbres and Toltec Scenic Railway, the lodge is also the ideal place to stay if planning to explore some of the area's famous ghost towns and ruins. All their cabins are spacious and come with a view of some of Colorado's best scenery. Further, they are also all equipped with queen beds, extra futons, satellite TV, and a full kitchen.
Lazy Bear Cabins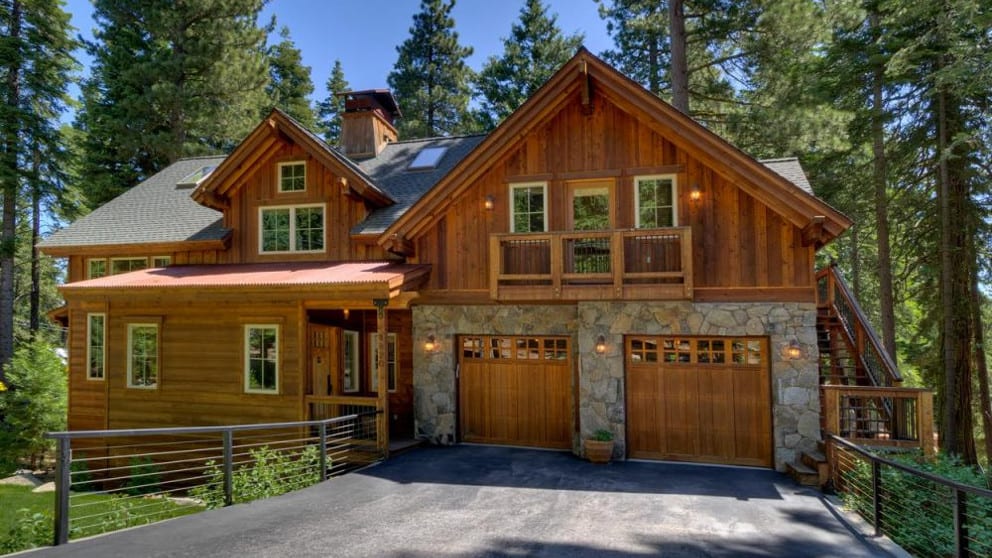 Located on a mountain perfect for all seasons, Lazy Bear Cabins offers nine individual cabins spread over sprawling three acres. With Colorado's famous Wolf Creek Ski area just 18 miles away, guests will enjoy South Fork's great outdoors.
The hotel prides itself on having over seven reservoirs and on having the longest stretch of Gold Medal fishing in the state. More adventurous travelers can also check out their ATV and snowmobile trails to make the most out of their trip.
All of their cabins come with two bedrooms, a cozy living area, and a kitchen. They also provide free Wi-Fi, Direct TV, full-sized appliances, and trailer parking.
Four Seasons Lodge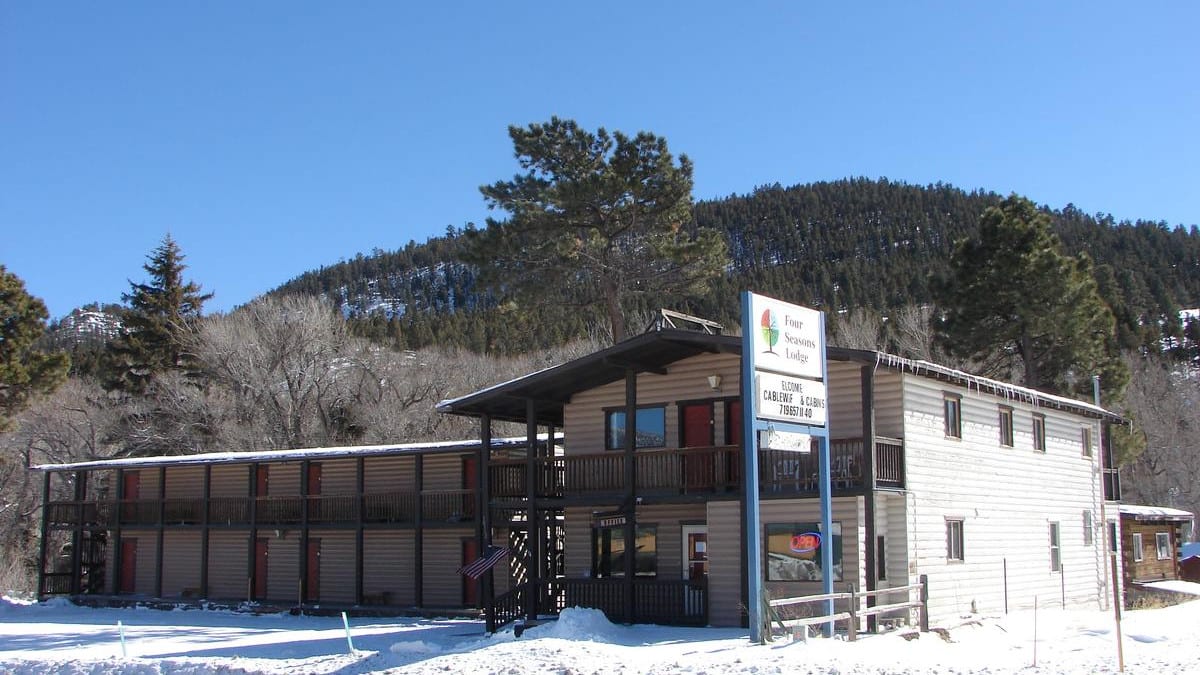 Formerly known as "Legacy Lodge," the Four Seasons Lodge is a family-owned and operated business located minutes away from almost all of South Fork's best attractions from the ski slopes to the hiking trails. Each of their suites comes with Direct TV, a full bath, Wi-Fi access, a mini fridge, a coffee pot, and a microwave.
Guests may also opt to choose from either a king or queen bed, with some suites offering two queen beds placed in separate rooms. The lodge also offers cabin accommodations which come with a full kitchen, Wi-Fi access, and a fireplace.
Arbor House Inn Bed & Breakfast on the River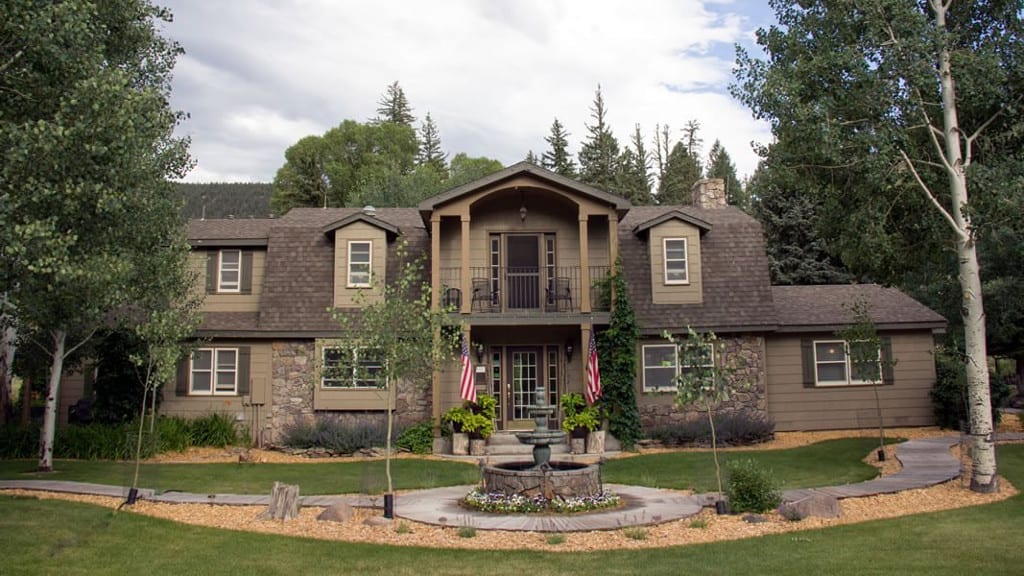 Tucked away amidst the beautiful Colorado Rocky Mountains, Arbor House Inn Bed and Breakfast on the River is an award-winning, five-bedroom inn known for its excellent service and scrumptious gourmet breakfasts. Intimate and secluded, guests at the Arbor House Inn can enjoy long walks by the river or perhaps relax at one of their quaint spots.
From bonfires and picnic tables to cozy porch swings hung under an old spruce tree, the Inn knows its way around romance. Guests may request one of their a la carte items which consist of flowers, iced champagne, chocolates, and the like. They may also avail one of their pamper massage packages.
With their newly added Cottage on the Creek Vacation Rental, guests now also have the option of an extended stay at this separate guesthouse which offers even more magnificent views of the riverside.
Chinook Cabins & RV Park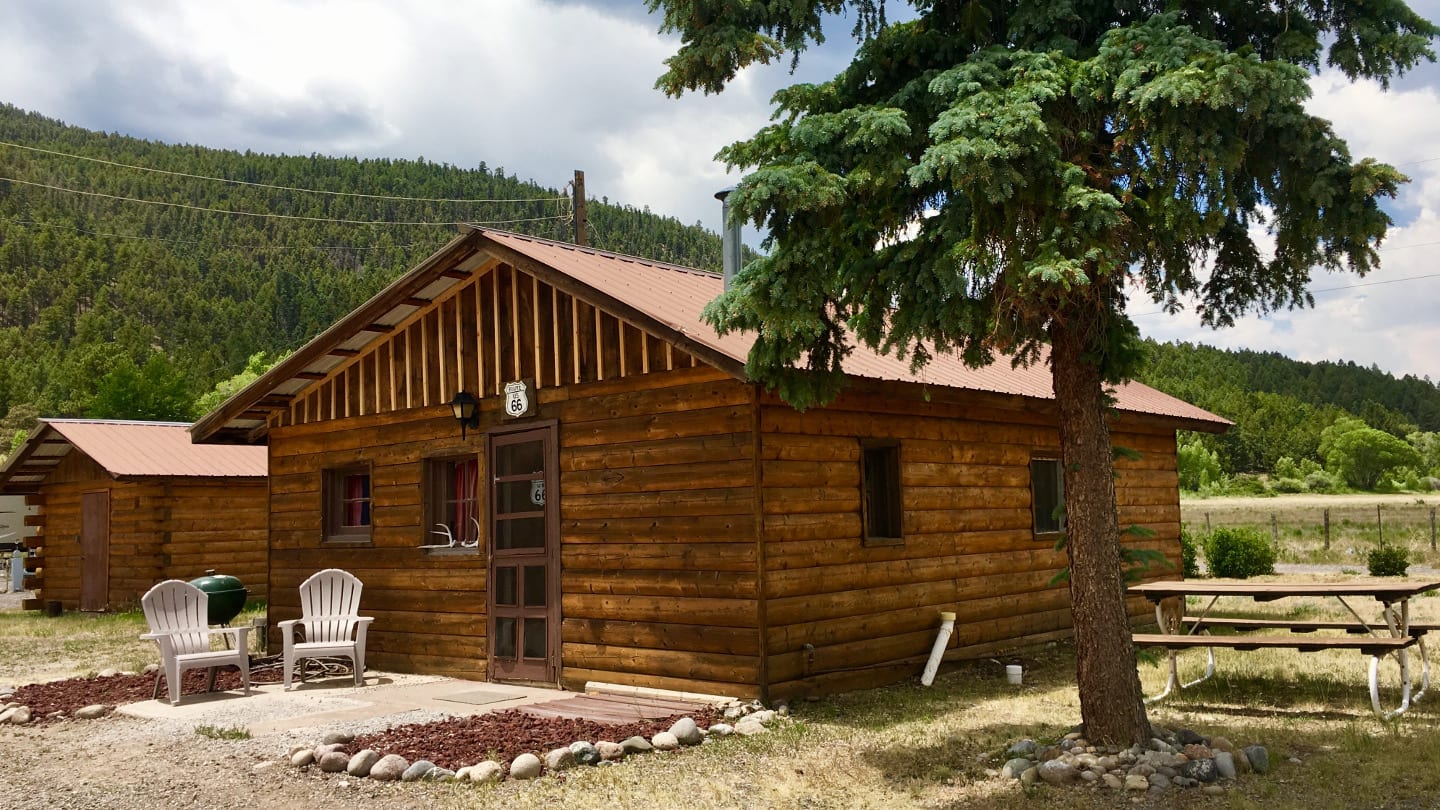 With over a hundred years in the industry, Chinook Cabins & RV offers various themed cabins all equipped with wonderful amenities such as fireplaces, Wi-Fi access, flat-screen TVs, refrigerators, microwaves, coffee pots, and toasters. They also come with outdoor grills and picnic tables perfect for traveling families or large groups. Rustic, warm, and inviting, nearly all of their cabins are pet friendly.
They also offer a spacious RV park. Each space has a full hookup and can hold rigs of all sizes and has just enough room for a fire pit. Guests staying at the RV Park are also given access to a shower house and a laundry facility.
The accommodations also host a weekly potluck dinner, which brings all the guests together for a night of fun and fellowship.
Riverbend Resort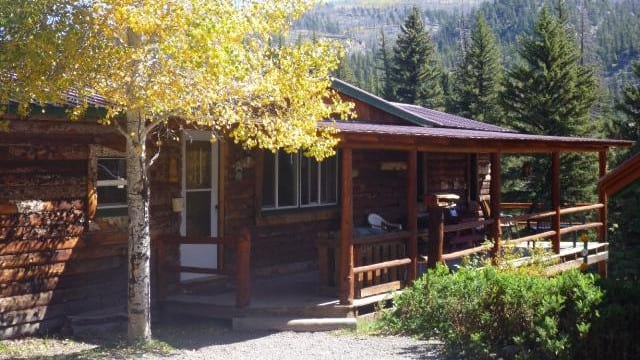 Sitting along the banks of the Rio Grande, Riverbend Resort offers cabins with scenic views, seasonal RV hookups, and riverfront tent sites. Anglers will enjoy over ¾ miles of the river filled with various sizes of rainbow trout all to themselves, along with several other nearby streams and lakes.
Located just by US 160 and 15 miles east of the Wolf Creek Ski Area, the Riverbend offers cozy, rustic, yet modernized cabins complete with fireplaces, Wi-Fi access, full kitchens, and charcoal grills. Guests will enjoy their hot tubs, game room, and pet-friendly amenities. Adventure seekers will also enjoy its close proximity to the area's best hiking trails, historic spots, and ghost towns.
Fun Valley Resort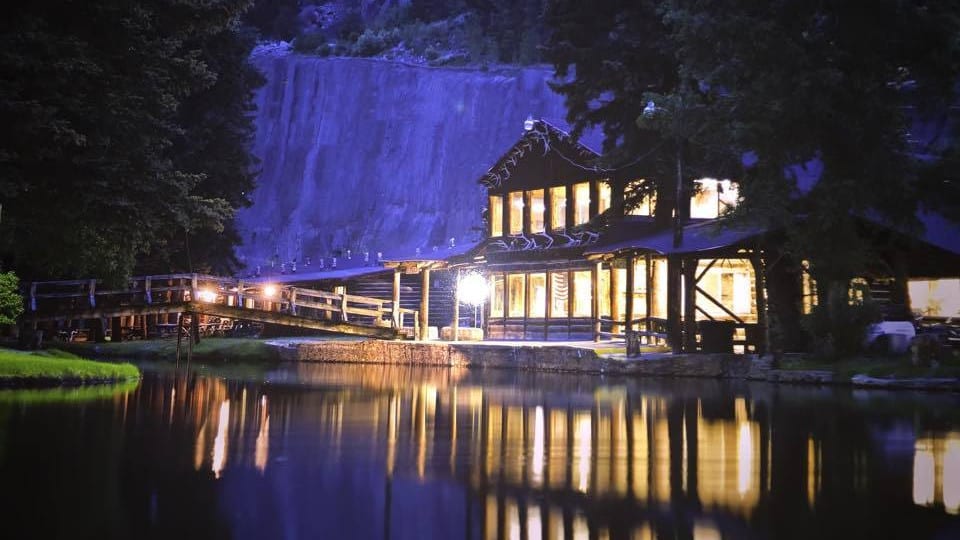 Fun Valley Resort has been opening its doors to families since 1959. Located in the heart of the Colorado Rockies, the resort provides its guests with a delicious mountain breakfast courtesy of their very own restaurant, various fun activities at their rec hall, and rental carts, paddle boats, and bicycles perfect for glorious afternoons spent by the Rio Grande River.
Their cabins come with several bedding options from king down to twin, full kitchens, Wi-Fi access, extra bedding through sofas and futons, porches, and grills. Guests have the option of staying at one of their cabins or perhaps opt for a suite at their motel. They can also go for one of the resort's travel trailers.
Rio Grande Vacation Rentals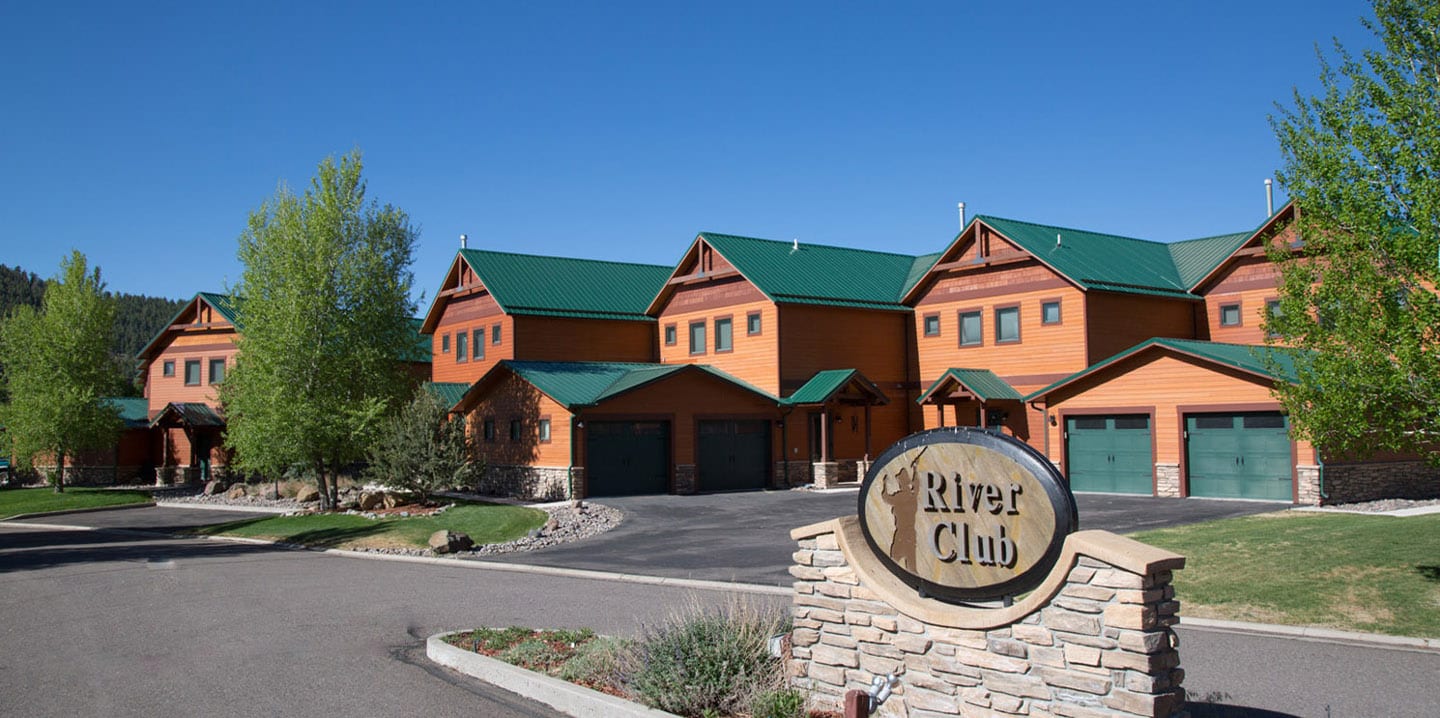 Rio Grande Vacation Rentals are hidden away in a number of stunning locations. Some townhome rentals exist on the Rio Grande Golf Course, nestled in between the San Juan and LaGarita mountain ranges. Known for their spectacular views, these beautiful fully furnished townhomes come equipped with kitchens, fireplaces, back patios, and attached garages.
Their spacious rentals can house up to ten people with some of them coming with three bedrooms and three full bathrooms. All of their units' master bedrooms have an attached master bath, while in terms of bedding sizes, rooms come with a king, queen, or twin bed. Some of the units provide extra sleeper sofas in their living rooms.
Although only guests availing units with a membership will be granted access to the exclusive Rio Grande Club, other guests may still enjoy the golf course and restaurant.
South Fork Lodge & RV Park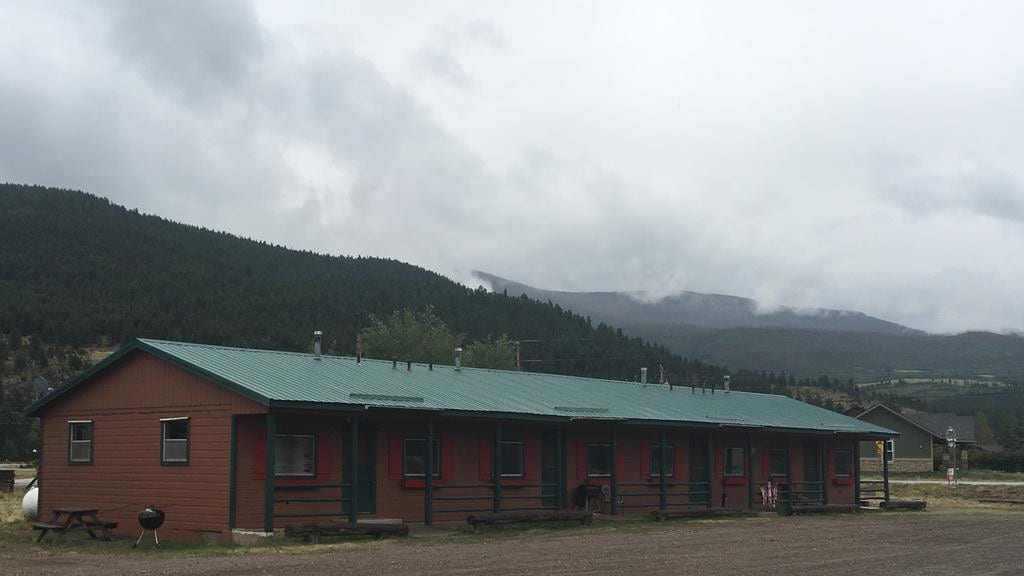 Dubbed as an "all-season outdoor recreation paradise," South Fork Lodge and RV Park can be located within the breathtaking Rio Grande National Forest. They are pet friendly and can accommodate up to three pets per private suite. All units come with a coffee maker, a kitchen, a roll-out sleeper, satellite TV, free Wi-Fi, and high-speed internet. Some suites also come with adjoining rooms.
In addition to the several local attractions nearby, guests will enjoy the lodge's open campfires, central picnic area, and outdoor hot tub. From time to time, they also hold live music events for guests to make the most out of their stay.
Grandview Cabins & RV Resort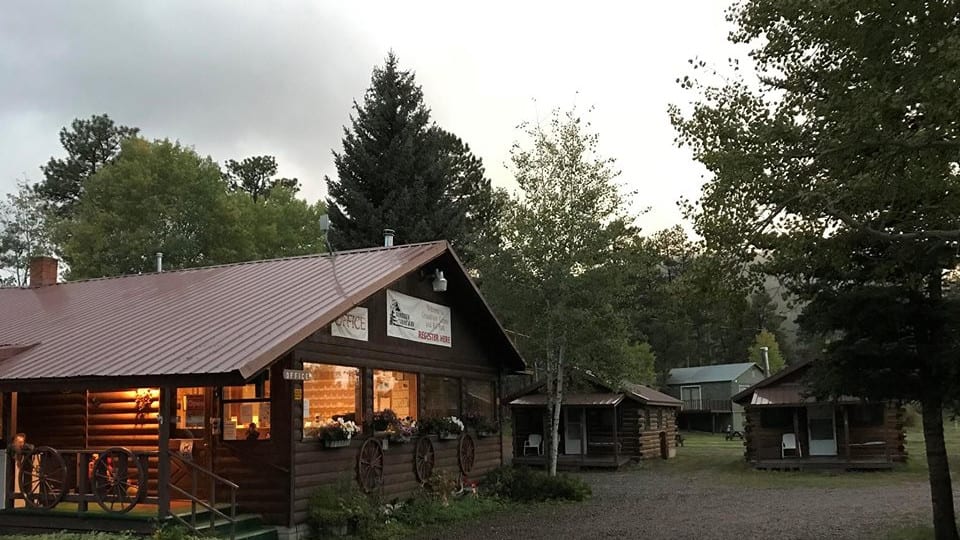 Located on Highway 49, Grandview Cabins and RV Resort is nestled between South Fork's towering pine trees and strategically nearby some of San Luis Valley's best attractions. They offer over a dozen full-stocked cabins complete with kitchens and covered porches, around 86 full hookup RV spaces and tent sites.
Accommodations include Wi-Fi access, seasonal laundry and showers, television, and pet-friendly amenities. Guests will also have access to their recreational hall and several fishing areas close by. More adventurous travelers may also make the most out of the resort's direct access to the National Forest's ATV, hiking, and mountain biking trails. During winter, they can head off to the Wolf Creek Ski area, which is only a 25-minute drive away.
Maybe this is the winter you head to Wolf Creek for those epic powder stashes you keep hearing about on the weather report. Thanks for checking out our list of top South Fork hotel accommodations!