Visit the archeology star of Colorado! Cortez boasts a range of great hotels and vacation rentals to accommodate Montezuma County visitors. There's plenty to do year-round in this landmark-rich region.
Cortez is one of the biggest towns in Southwest Colorado, popular because of its world-renowned archeological sites. Plan a "Tomb Raider" kind of vacation and explore ancient ruins located across the Four Corners region. The historic downtown district features several blocks of shops, restaurants, and hotels.
Probably Cortez's Top Places To Stay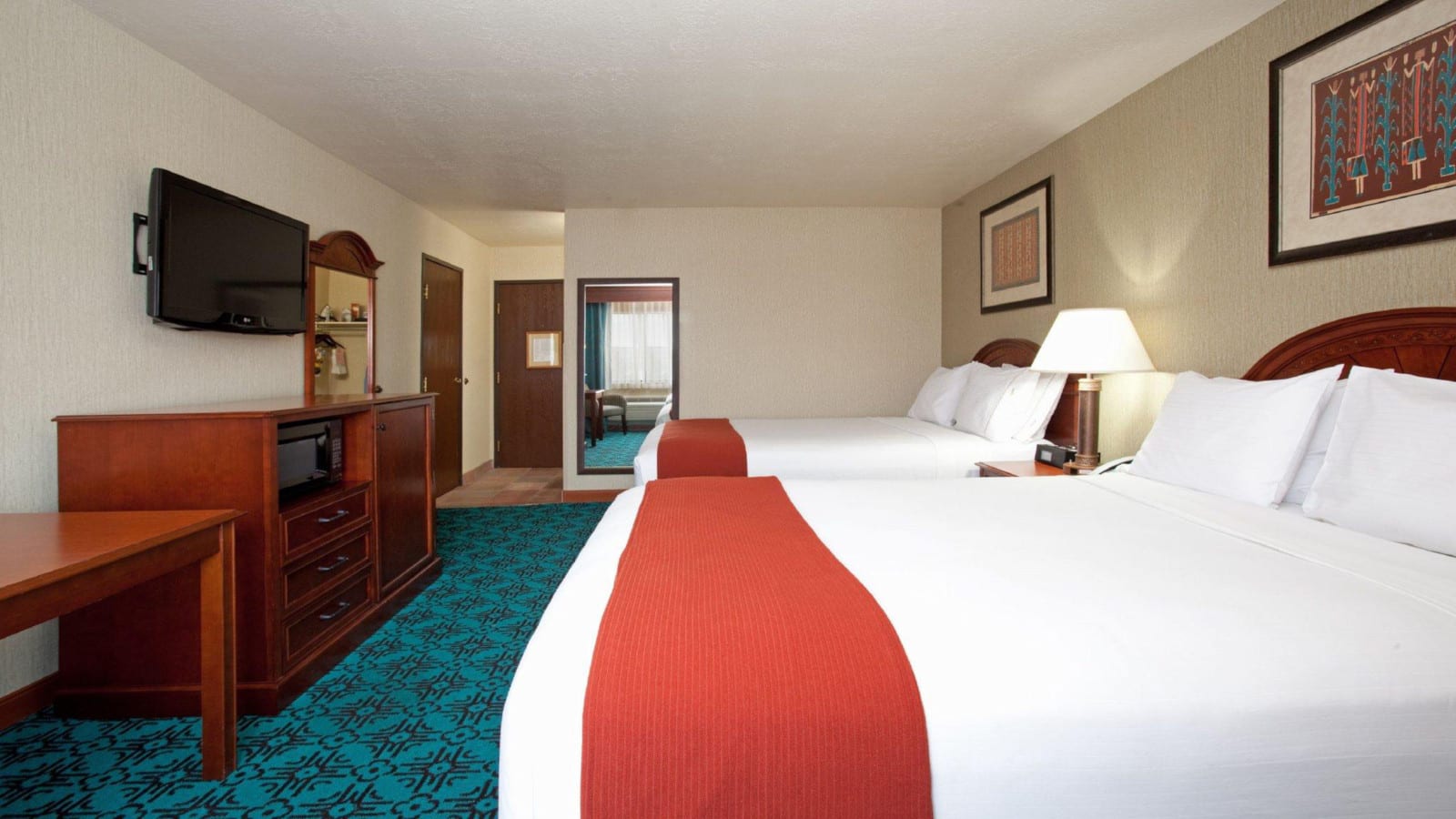 Mesa Verde National Park features cave dwellings and 4,000 archeological sites. The park is revered as a historical treasure and has been protected by the government since Teddy Roosevelt created the park in 1906 to "preserve the works of man." If you want to check out the other Anasazi ruins, go to Hovenweep National Monument. You can camp out, hike, and do a day tour on the Utah/Colorado border.
Whether you're into leisurely vacations, outdoor activities like boating, fishing, or hiking, the vast Cortez will be able to quench your wanderlust thirst. The Cortez Municipal Airport provides daily nonstop flights to/from Denver International Airport, saving you a 7-hour car commute. Smaller but charming Dolores lies 15 minutes north, Durango an hour east, and Telluride only 1.5 hours northeast. Head south to the Ute Mountain Casino in 15 minutes or 45 minutes to the Four Corners Monument.
This section contains referral links. If you click through and take action, we may receive a commission, at no additional cost to you. 
Here are our choices for the top hotels in Cortez, CO, in no particular order:
Kelly Place Bed & Breakfast – Dreamy B&B Experience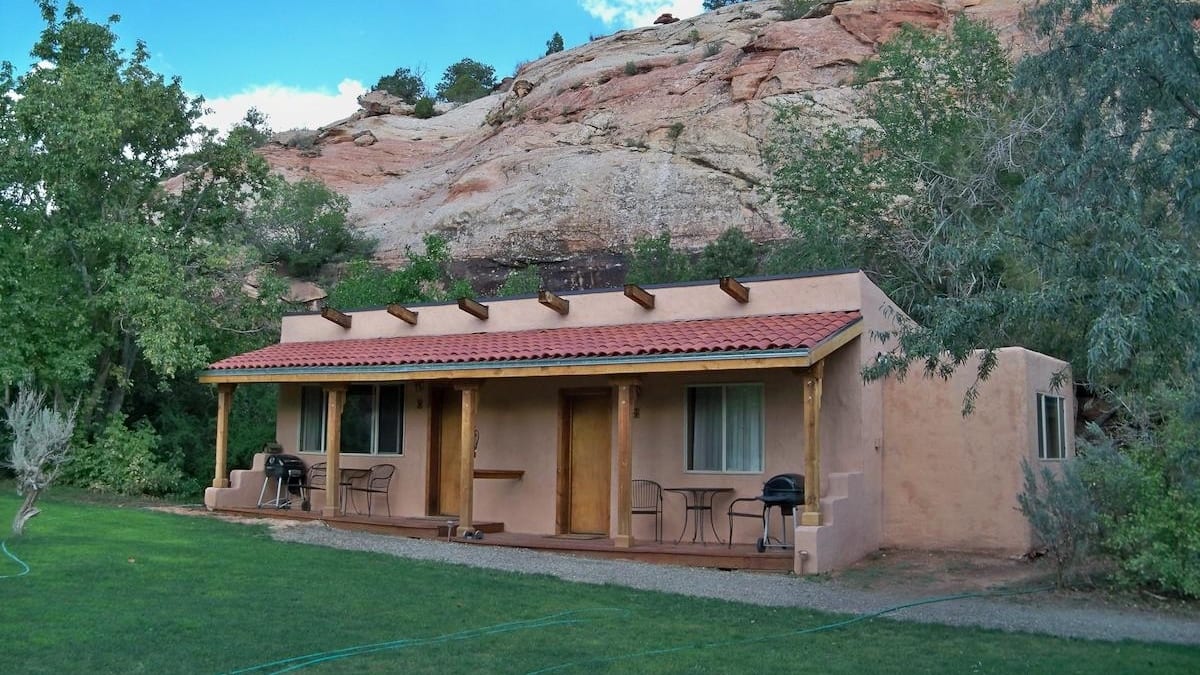 If you're planning a getaway in Cortez, you probably thought of a theme for your vacation. If you're looking to experience nature-filled accommodation, there's no better place to start than Kelly Place B&B.
This bed and breakfast is known for its unique and eccentric design and feel. The old Americana buildings are suitable for that cowboy ambiance. They also have more private accommodations that are located by a boulder.
Sleeping next to these boulders is just a part of the archeological experience when you stay here. Since it's also a national preserve, you may surprisingly find yourself waking up with a view of the Anasazi cliff (located in front of the lodge).
Kelly Place B&B is perfect for all types of travelers. They have lodge rooms (studio, deluxe, and family), cabins, two-bedroom suites, RV & Tent Camping, as well as meeting rooms for conferences.
Holiday Inn Express Mesa Verde – Deluxe Hotel Accommodation
Holiday Inn Express Mesa Verde is one of the best accommodations in Cortez. If you're looking for a fuss-free check-in and check-out, Holiday Inn is the right fit for you.
The hotel is popular for business, honeymooners, and family travelers. From the spacious standard rooms to the king-size bedrooms with hot tubs, Holiday Inn Express always makes it a point to impress. The suites have Black-out Shades, Cribs (upon request), A/C controls, Private Bathroom, Vanity Area, Coffee/Tea Maker, TV, a Work Desk, and other amenities you'd need for your trip.
For business travelers, there are no meeting rooms available at the property, but they have a business center and high-speed Internet.
If you want to sit back and relax, they have an indoor pool, a heated indoor pool, an indoor whirlpool, and a fitness center.
Retro Inn Mesa Verde – Fun & Funky Accommodation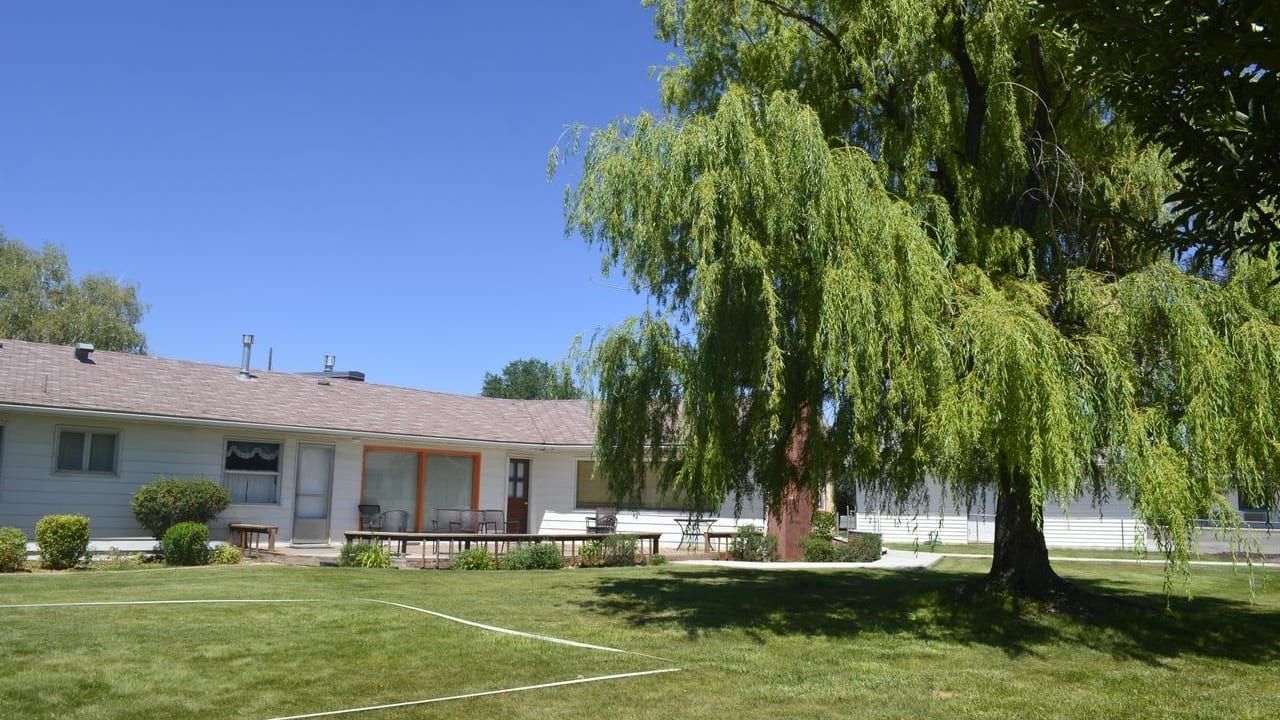 Many hotels stick to a generic style, or format. You have a balcony, windows, and a good breakfast. Though this is a reliable style for many, if you're the type of traveler who would like to shake things up a little, then staying at Retro Inn Mesa Verde could be the one for you.
Retro Inn, as the name implies, features retro and eccentric design pieces that are not only Instagram-friendly but would also keep your eyes busy.
From the cafeteria to the sitting rooms, to your own unique bedroom, each space has been thought out and filled with funky designs. The good thing about it is it's actually entertaining and not confusing or annoying.
There's a balance of colors and the vibrant ambiance makes a perfect contrast to the stark historical preserves you'll find all over town.
They have Queen Rooms, Queen Rooms with Two Queens, and King Rooms as well.
Sundance RV Park – All-around Outdoor Campground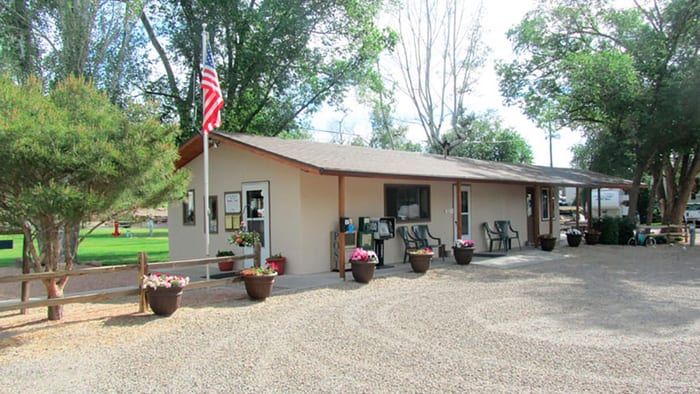 There's nothing more rewarding than to be near nature, and if you're up for a camping challenge, Sundance RV Park is a good Cortez choice.
Located at the heart of budding tourism at Cortez, Sundance RV Park offers massive open space for travelers. They created amenities that naturally co-exist with nature, like shade spots provided by the shadows of trees.
The park is very clean and they have good policies about trash maintenance, and curfews (or quiet hours), so it's a pretty coordinated community.
They also have affordable rates that are discounted for weekly and monthly bookings. The park has extra long and wide sites, full hook-ups (50/30/20 Amps), options for shady or grass sites, clean restrooms and showers, on-site laundry, phone, picnic tables, free cable, WiFi, and RV wash.
Tomahawk Lodge – Affordable Accommodation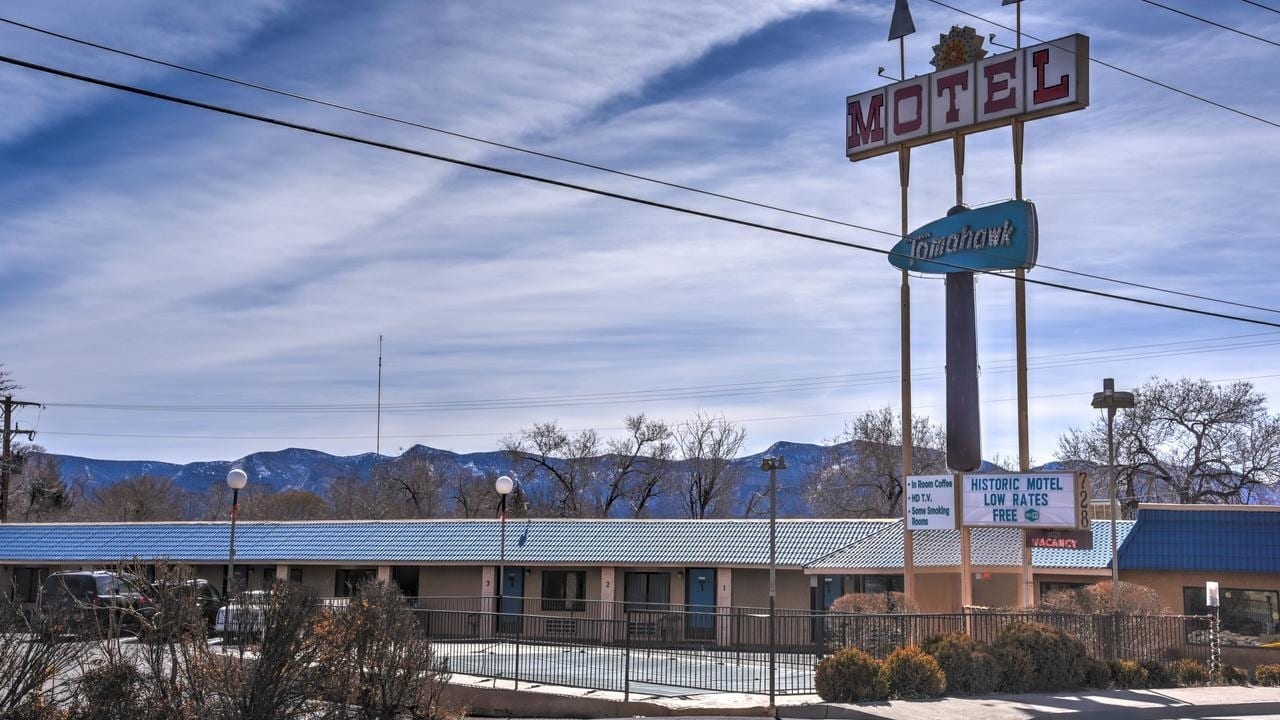 For backpackers and large groups who are looking for a more affordable stay, Tomahawk Lodge is one of the best value hotels in town.
This pleasantly surprising accommodation offers clean and comfortable suites. Despite its simplicity, thousands rely on Tomahawk's outstanding customer service. It's one of the top hotels that has gotten high praise on major review platforms. Not only that, the minimalist tones of the inn actually work to its favor. Less fuss on the furniture, more appreciation of the space and the environment.
Tomahawk Lodge also has spacious suites. Most of them have Queen or King beds, but despite the large beds, suites have a small dining table (for 2), a large open space (for compartment), a good-sized comfort room, and a TV.
Canyon of the Ancients Guest Ranch – An Ode To Local Ruins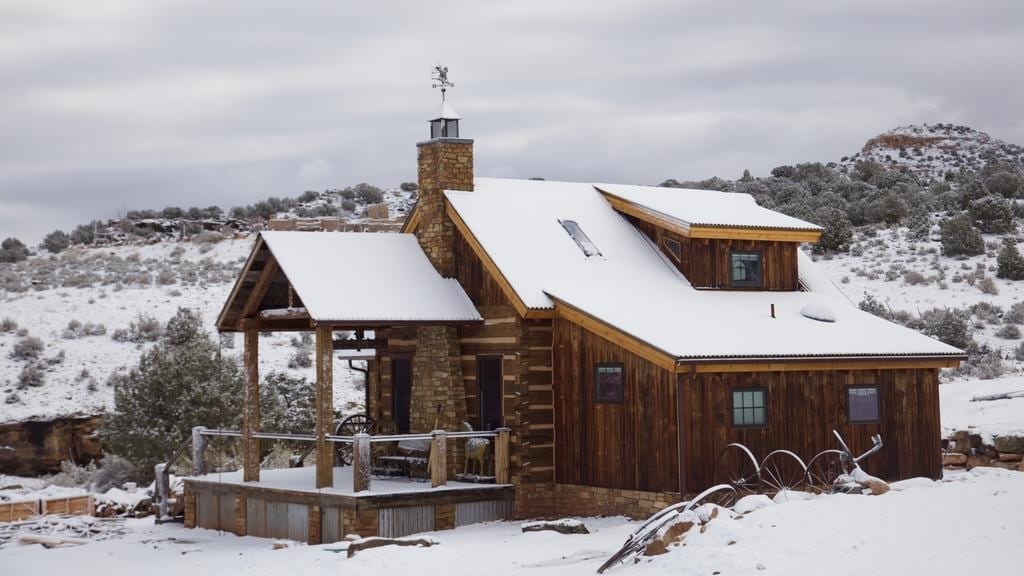 Canyon of the Ancients Guest Ranch is a historic guest ranch that has been in service for decades. They provide an authentic Cortez vacation that truly highlights the story of the land.
Stay at the scenic McElmo Canyon in their Sedona-like accommodations. All types of travelers are welcome here. They have the Telluride Condo (for a more modern, hotel-like accommodation) and the Cabins (exciting and unique cabin lodgings that will make you feel a part of Cortez's ancient ruins).
If you want to feel like the Flintstones, you can book the Mokee House, an ancient Pueblo-style structure integrated with semi-modern luxuries. If you want to have the best of both worlds, you can also check out the Pioneer House, which is more reminiscent of the early decades of Colorado. It has two levels, 3 bedrooms, and 1.5 baths.
White Eagle Inn & Vacation Rental – Indian-American Design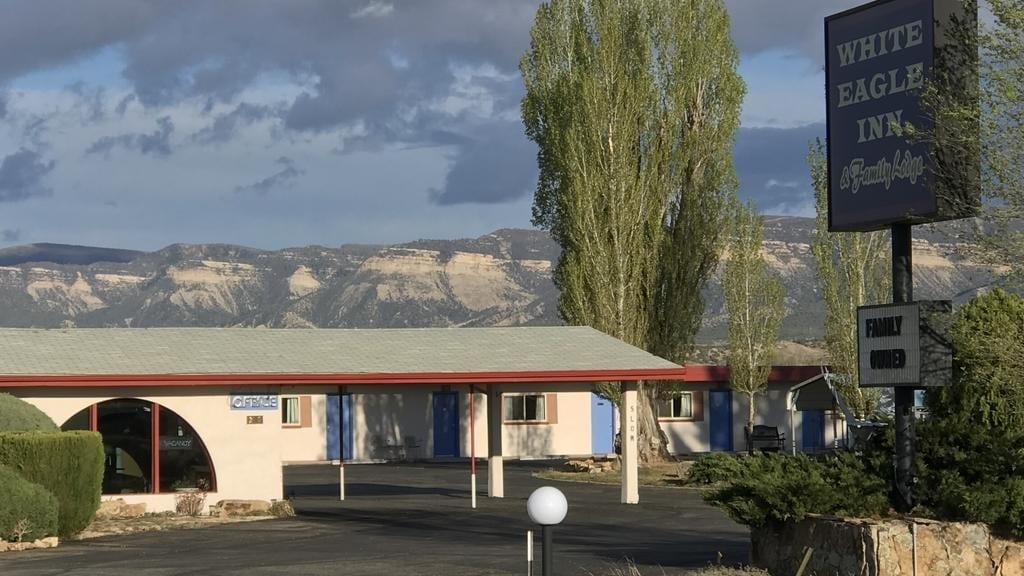 White Eagle Inn is a smaller property compared to the others on the list, but the warm welcome by the staff is truly remarkable. This family-own property has been in business since 1958. They have 16 rooms, equipped with a fridge, microwaves, TV, and WiFi.
There are different room configurations from one bed, two beds, three beds, and full house rental. This vacation house is one of the most notable features of the inn. It has an outdoor deck with a barbeque grill, three bedrooms, two bathrooms, and a separate location that will give your family or your group more privacy. This house can accommodate up to 8 guests.
Baymont by Wyndham – Arguably The Best Beds In Town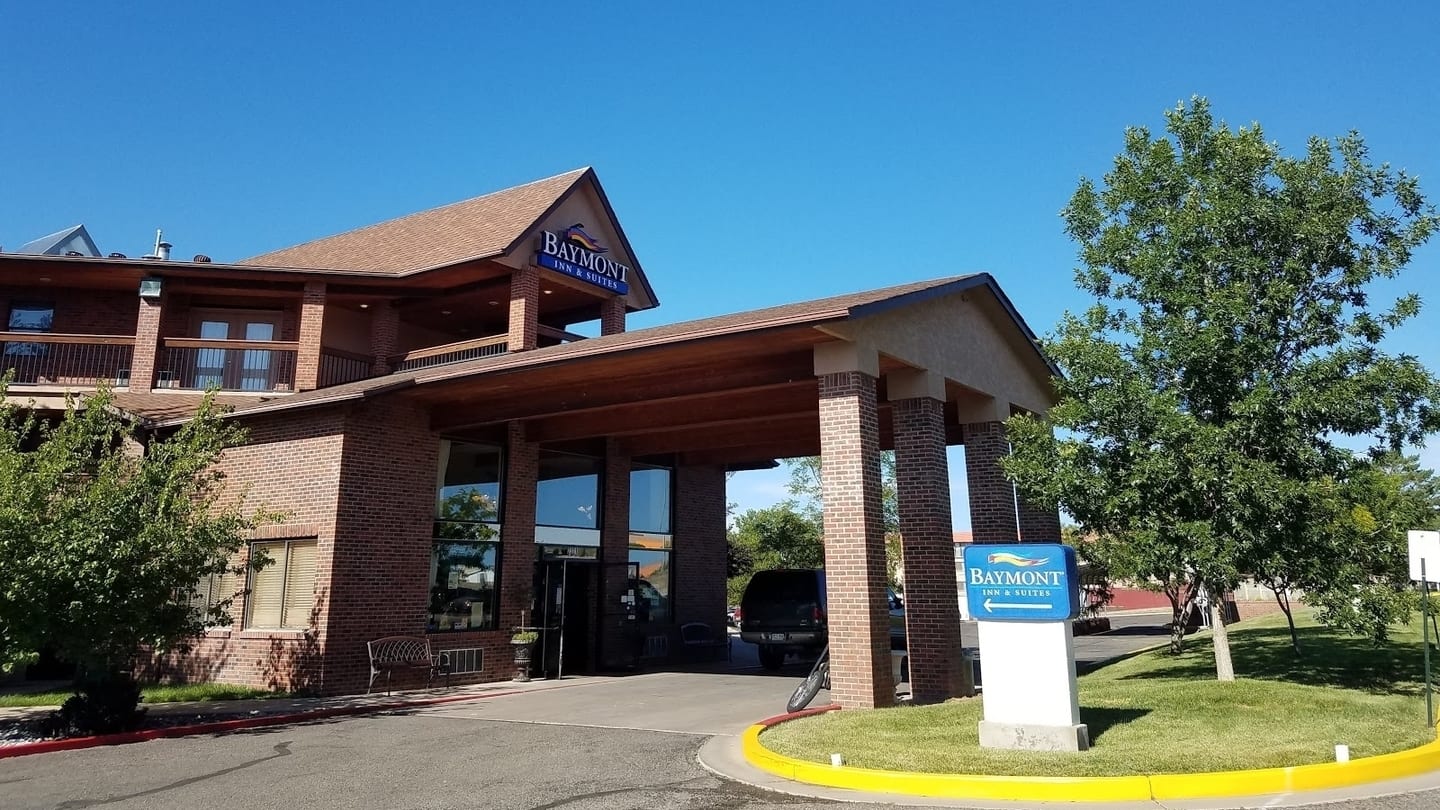 There are different features for every hotel, but Baymont by Wyndham is particularly known for its outstanding beds. The property is absolutely beautiful, with the swimming pool placed at the center of the hotel, creating an open-air ambiance throughout the place.
It has three levels, and different room configurations. They have pet-friendly and 100% non-smoking rooms, as well as amenities like the fitness center, elevators, oversized/family rooms, and parking spaces.
Then again, if there ever will be a debate since other properties have similar features, one of the key things previous guests would always emphasize is the wonderfully comfortable beds at Baymont. If this is one of your top priorities for your Cortez trip, then this is a perfect choice.
Best Western Turquoise Inn & Suites – Clean and Affordable Accommodation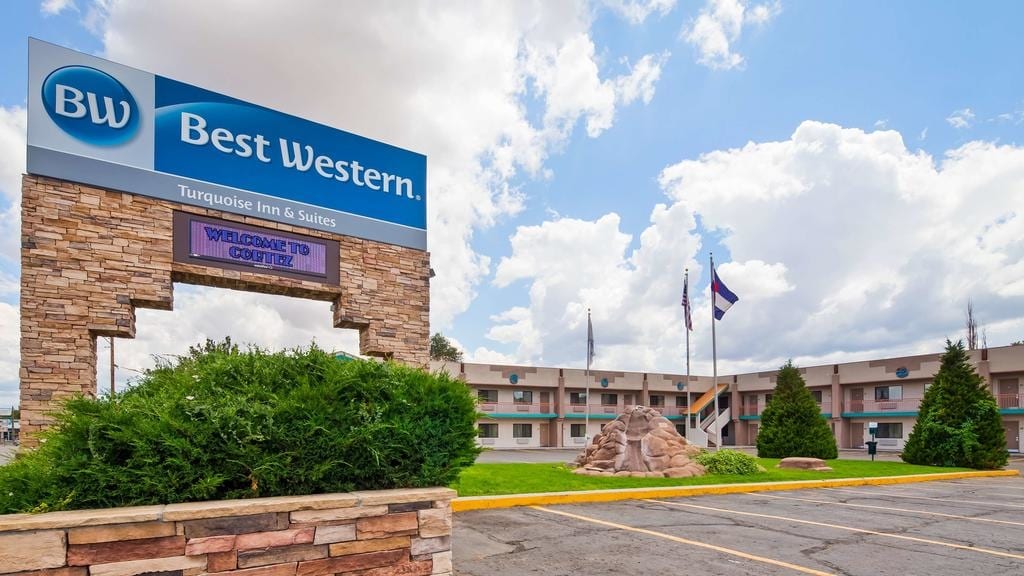 Last but not least is the well-known Best Western Turquoise Inn & Suites. Since the property has undergone renovation, this property is an absolute delight.
The interiors are bright and clean; the rooms are spotless. Though there are still old pieces of furniture in place, it's just the right balance of familiar room features every guest needs.
The location is also perfect if you want to have easy access to town attractions as well as the scenic views of Cortez's archaeological sites. If you're a business traveler, you can get the necessary amenities like high-speed Internet, a business center, go about your meetings during the day, and still be able to explore the city at night.
There are also many opportunities to relax in the outdoor heated pool, or in their sparkling indoor heated jet pool with a waterfall!
Thanks for checking out our list of top hotel accommodations in Cortez. Hope you enjoy your stay in Montezuma County!