Explore the town in the valley! Being situated in the middle of Summit County, Dillon offers extraordinary convenience with so much to do and see within minutes drive. It also has slightly longer sunny days than Lake Dillon neighbor Frisco (because Frisco is on the western side of the valley, with a Ten Mile Mountain Range to its back).
From family ski trips and snowmobile tours, to a summer backpacking escapade, you'll never run out of activities to do here. Dillon, Colorado offers a lot of options for travelers. At less than an hour and a half drive from the capital, it's perfect for a weekend getaway, or single night to ski the early morning fresh powder. There are numerous vacation rentals and reliable hotels to choose from.
Probably the Best Hotel Accommodations in Dillon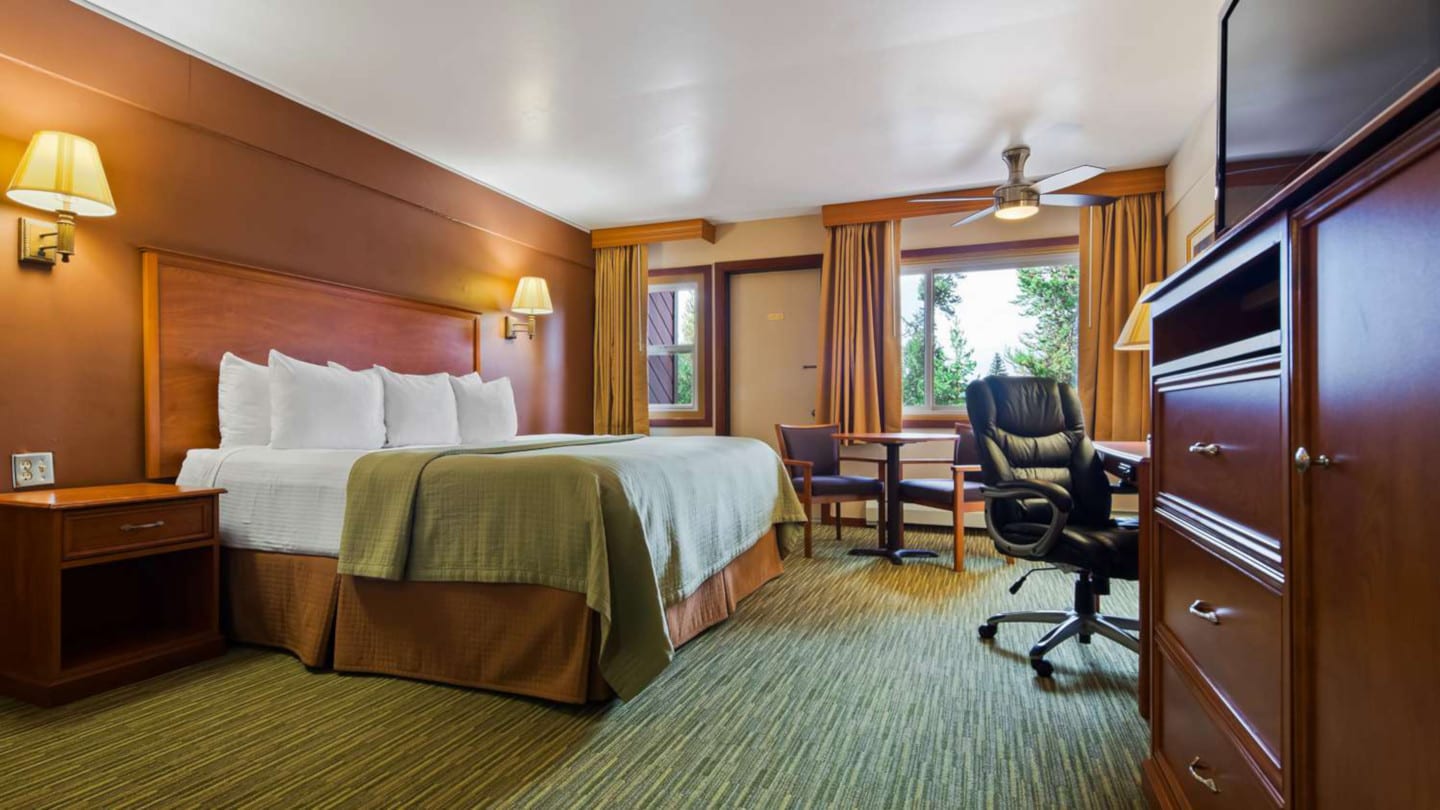 Spring, summer, fall and winter visitors flock to Dillon because of its quick access and proximity to other county cities including: Silverthorne, Keystone, Breckenridge, Frisco and Copper Mountain. Three out of five of those towns feature ski resorts, alongside year round attractions. And Dillon features probably the most eye catching of all, the 5 square mile lake. While the beauty of Lake Dillon shines all year, it really comes to life in the summer. Rent a boat to explore the hidden coves of this giant reservoir. Fish for catfish and trout.
For a cerebral buzz, consider one of the Summit Historical Society's unique tours and events, mainly during summer. It provides a real look into the past and present life of Summit County. Pig out in the many solid restaurants in town, including the Dam Brewery, which claims the status as the largest brewpub in the Rockies. So, if you're ready to pack your bags and discover this historic town, here are some of the best accommodations for you.
This section contains referral links. If you click through and take action, we may receive a commission, at no additional cost to you. 
Here's our choices for the top hotels in Dillon, CO, in no particular order:
Best Western Ptarmigan Lodge – country experience with modern amenities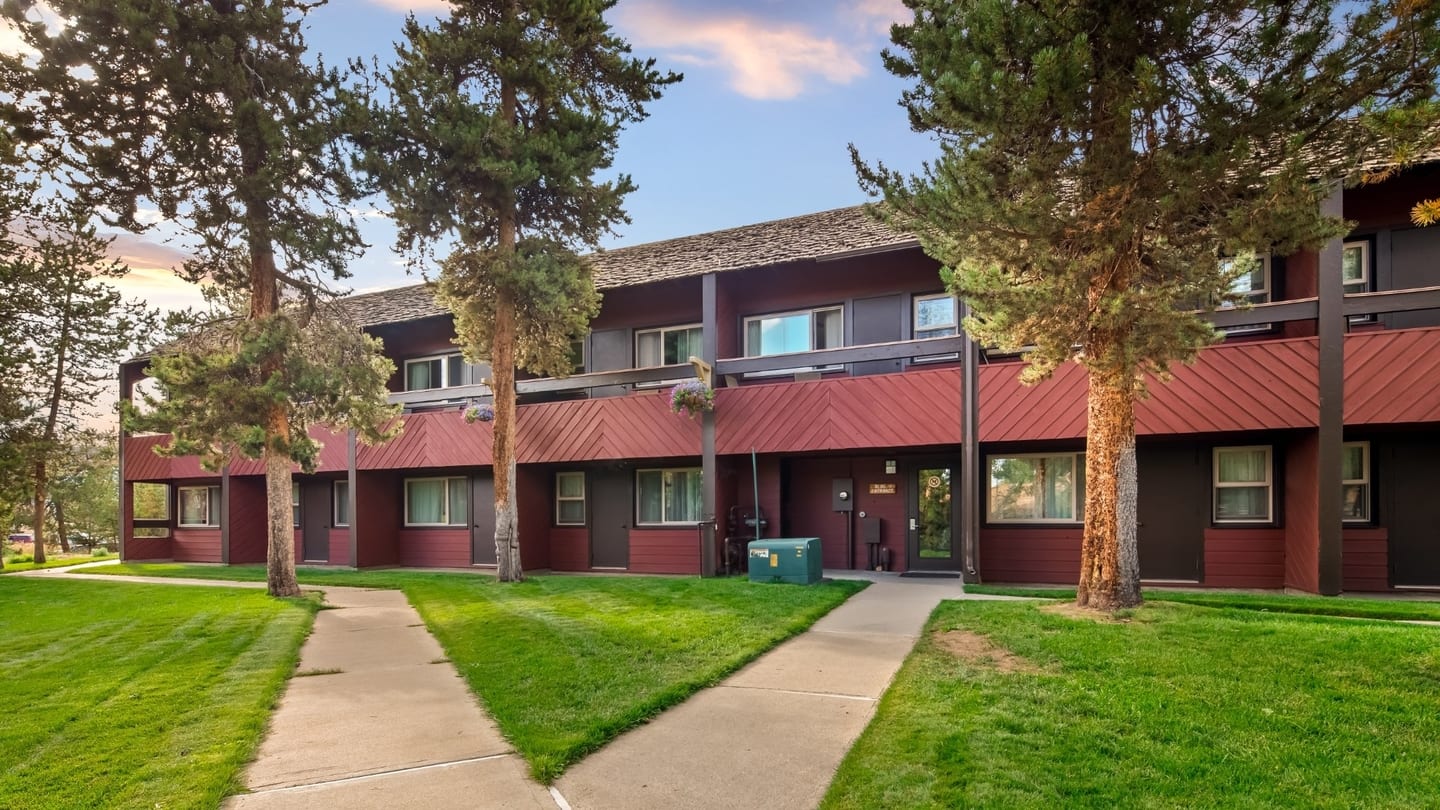 Going to Dillon may mean wanting to get away from the hustle and bustle of city life. If this is the type of trip you've planned, staying at Best Western Ptarmigan Lodge could be a good choice.
Close to Lake Dillon and Dillon Marina, Best Western Ptarmigan Lodge is situated in a peaceful and quiet location. It's also good if you're a water enthusiast.
At the same time, it's close to Keystone Ski Area and other ski areas within a 6 to 15-mile radius. The hotel also noted that ski had been one of the main attractions their past guests used to do while staying in so they tailored this hotel to these types of travelers in mind.
As for the main accommodation, the rooms are spacious and clean, each with its own private bathroom. The interiors may be a standard design for hotel rooms, but the highlight of staying at Best Western Ptarmigan Lodge does not solely rely on the in-room comforts but on the scenic views you get everywhere you are in the hotel. Just the sitting room in the patio gives you breathtaking views of the river with a paint-worthy mountain backdrop.
Comfort Suites Summit County – reliable hotel with spacious rooms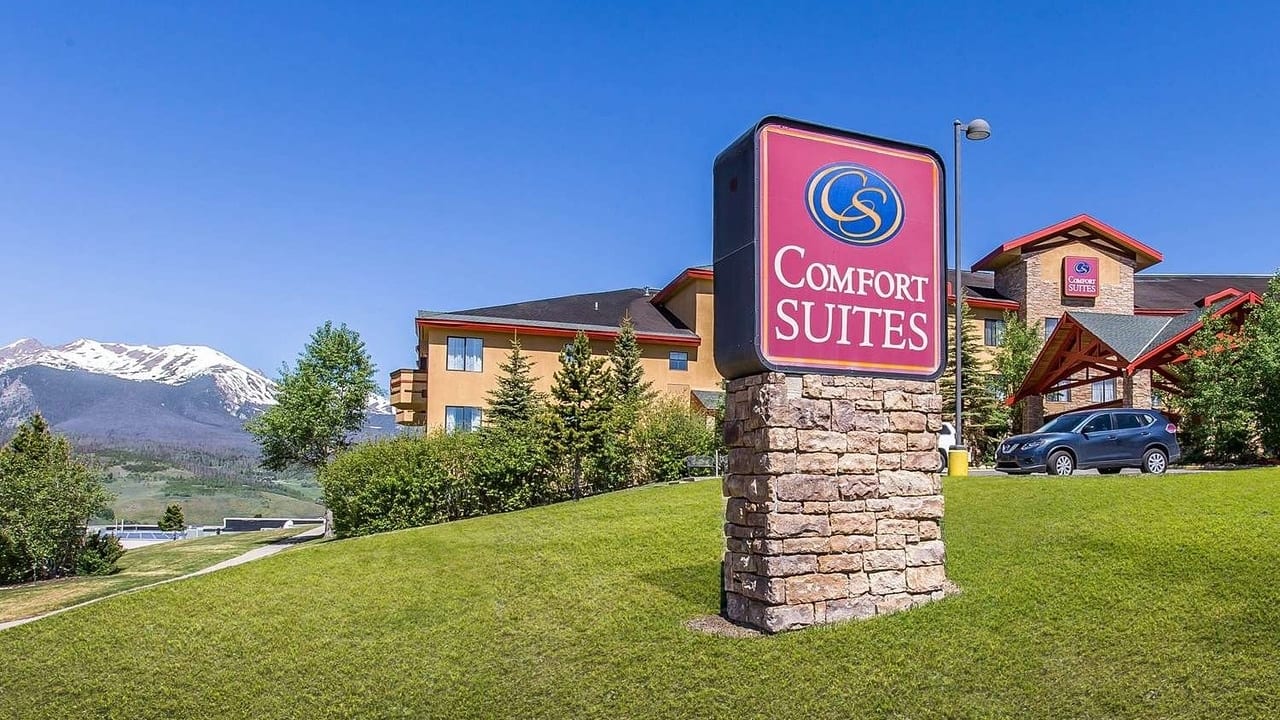 Comfort Suites Summit County has adventure travelers in mind. Close to major attractions in Dillon, the hotel is an easy-to-find location.
There are king, queen bedrooms and suites that have up to 3 bedrooms. If you are traveling with a lot of outdoor activities, even for just one guest, you'd appreciate the spacious rooms in the hotel. You can bring your sports bag, travel suitcase and more without having to think of squeezing them in in a crampy hotel room.
They also have an alarm clock, coffeemaker, free local calls, hairdryer, microwave, and refrigerator in each of the rooms. As for the hotel amenities, they have a 24-hour front desk, complimentary breakfast, newspaper, elevator, fitness center, free parking, complete business center, hot tub, housekeeping service, picnic area, indoor pool and accessibility to local restaurants.
Dillon is a rich and historic town filled with nature activities and local tours (we suggest you check out different breweries around town). But, when staying in at a hotel, you wouldn't really want to worry about your stay (stained sheets, unresponsive hotel staff, etc.) and this is what Comfort Suites is providing its guests: peace of mind.
After your day tours and activities, you can just sit back and relax and dine out for the night.
Dillon Inn – family-run lodging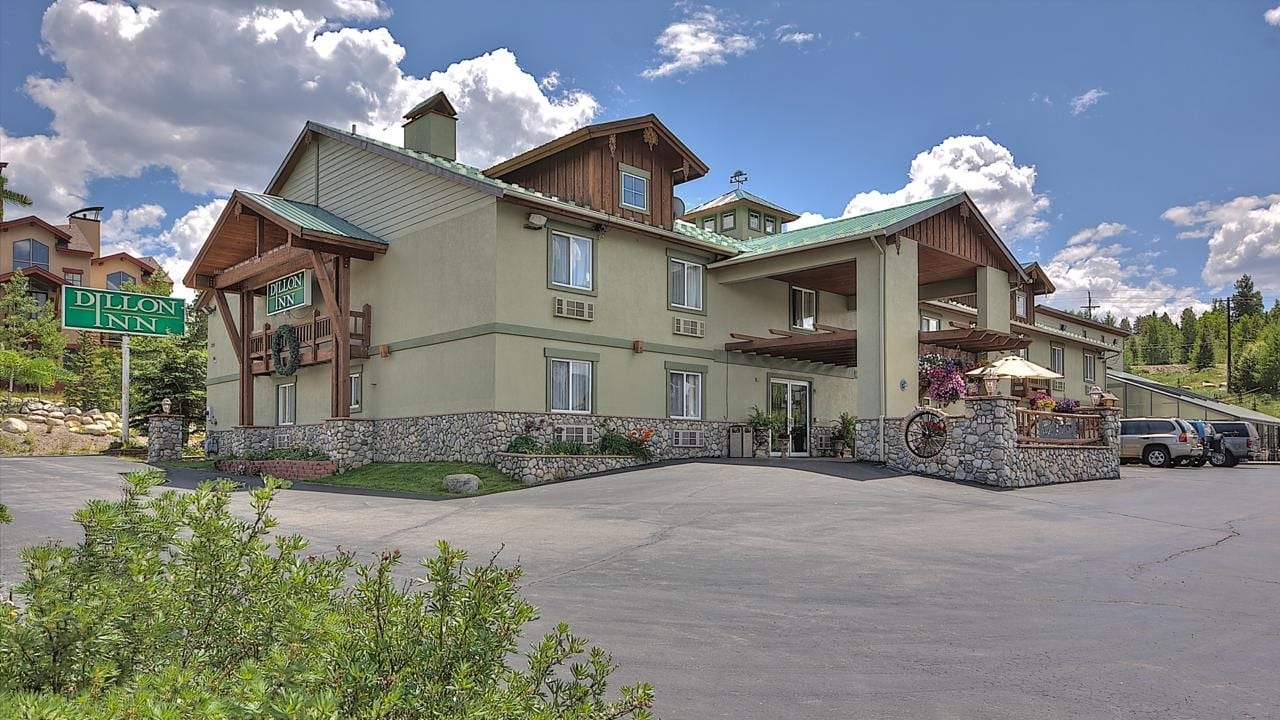 Dillon Inn has all the qualities of a warm, local accommodation. Run by a family, the inn is known to provide personal, top-notch service.
It's located in the central part of town so if you want to take a bit of everything Dillon has to offer, this is your choice. You can access the five different ski resorts, go biking, hiking or tubing. It's also effortless to travel to and from I-70.
As for the accommodations, the hosts find perfection in small details. The mattresses are freshly pressed and comfortable, so you can expect to enjoy a good night's sleep. The room is also complete with a telephone, air conditioning, hairdryer, iron, radio, refrigerator, desk, private bathroom, TV, and more. They usually have a twin bedroom which is 300 sq. ft.
If you want to walk, you can reach downtown in just about 10-15 minutes. Enjoy the bike path along the lake and get access to the local boutiques and shops just around the corner of the hotel.
Lastly, the continental breakfast is something to look forward to.
708 E Anemone Trail, Dillon, CO 80435 | 970-262-0801
Check prices, availability or book Dillon Inn
With these three accommodations, you can easily curate your perfect Dillon vacation. Book your trip to Summit Couty today!