Discover the hidden treasures of this "Little Town" and find yourself wandering around different museums, art galleries, and nature. Tucked just southwest of Denver, Littleton is an expansive suburb stretching all the way to the foothills, with a slew of top hotels to choose from.
Littleton is a terrific town for culture and art buffs. You can discover the history of the town at the Littleton Museum. Then, at the Main Street Historic District, you can indulge in specialty shops and the overall vintage vibe of this part of town. To make your Littleton vacation a perfect experience, we've assembled some of the best hotels in town.
Probably Littleton's Best Hotel Accommodations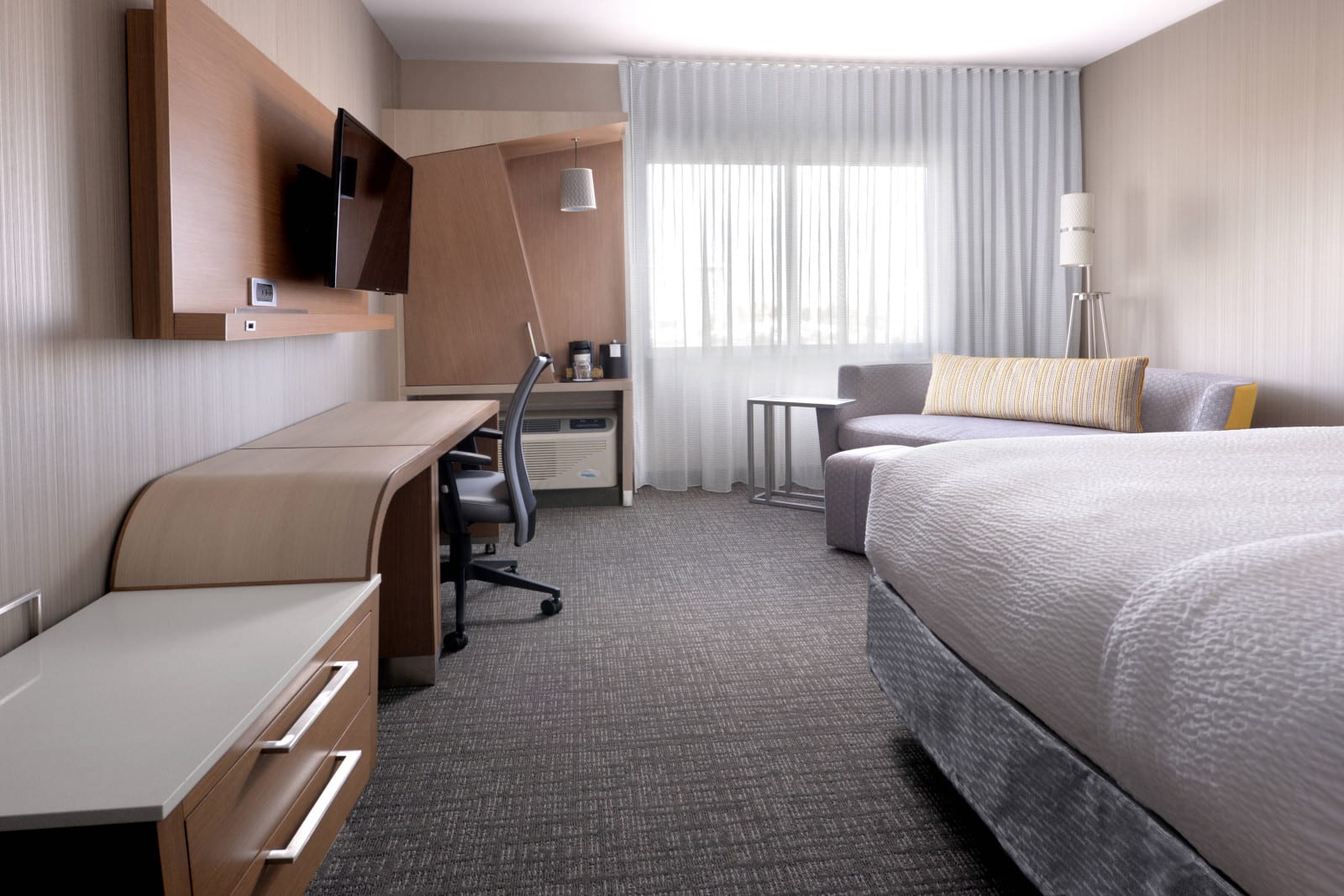 If you're up for a trek, you can also check out the Roxborough State Park, a 4000-acre National Natural Landmark that was awarded the State Archeologist Award for its work in archaeological preservation.
Even closer to downtown Littleton is Chatfield Lake, another year-round state park. This one is centered around a massive reservoir at the base of the foothills. The off-leash dog park at Chatfield is probably the largest in the entire metro area, the second being Cherry Creek in Aurora.
In addition to its walkable downtown and expansive commercial and residential areas, Littleton is teeming with local parks. Hudson Gardens is one of the most frequented, with a Summer Concert Event Series that shouldn't be missed.
Fishing can be enjoyed on the South Platte River, which flows north through town parallel to Santa Fe Drive, originating from Chatfield Reservoir and before that much higher up in the heart of the Rockies.
This section contains referral links. If you click through and take action, we may receive a commission, at no additional cost to you. 
Here are our choices for the top hotels in Littleton, CO, in no particular order:
Courtyard by Marriott Littleton – grandeur experience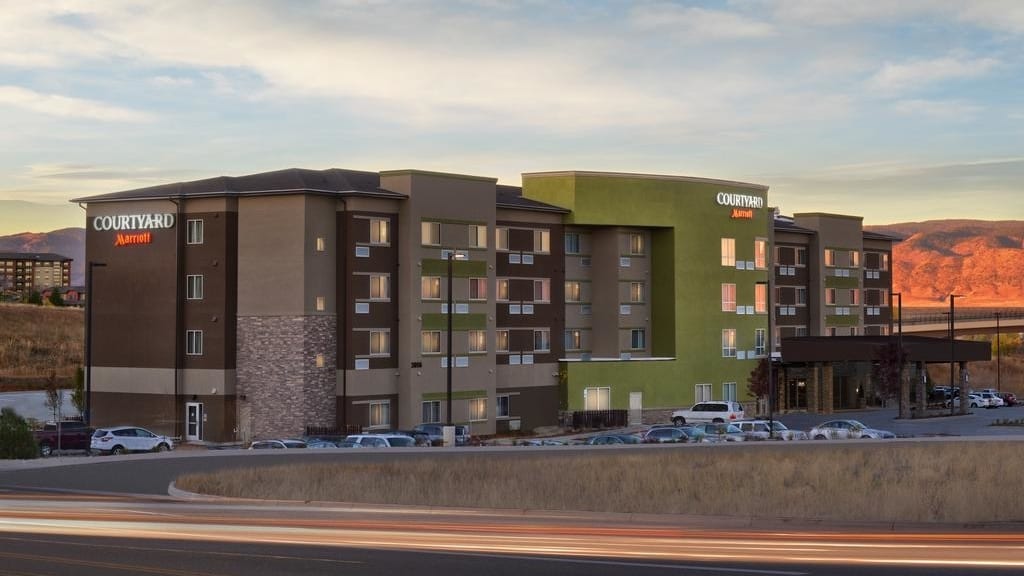 Marriott is known for establishing great properties that simply stated elegance. It's the same thing with the Courtyard by Marriott in Littleton. This hotel is known for its high standards in the hospitality business. If you want to book a reliable, beautiful hotel, then this is the perfect place for you.
Littleton hosts multiple concerts, art exhibits, and conferences every year, and locals and tourists favor the Courtyard when in town. Their impeccable customer service is always something to look forward to as well as the amenities of the hotel, including the 24-hour desk service, business center, conference rooms, computer stations, indoor pool, fitness center, and laundry.
They also have unique facilities like their garden, picnic area, terrace, and library. Not all accommodations would usually feature a library, but at Courtyard, you can expect to be surprised.
They have a total of 125 smoke-free guestrooms with premium bedding, a separate sitting area, a private bathroom, and all-in-one entertainment (including different cable channels and Netflix). Experience a seamless stay at the Courtyard!
Homewood Suites Hilton Denver, Littleton – homey lux suites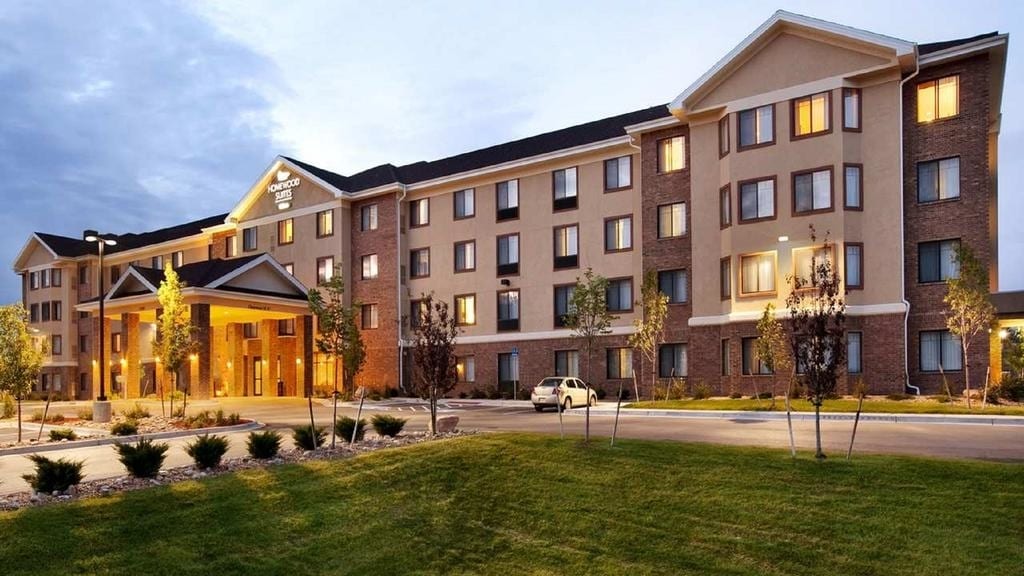 It can be intimidating to check into an ultra-fancy hotel. Sometimes you just don't want to move anything around because you're afraid you might break things. However, at Homewood Suites the warmth of the place speaks of comfort and simplicity.
The neutral and warm tones of the choirs will make you feel like you're at home. They have minimalist pieces of furniture in the suites as well as the common areas, which perfectly makes sense because the selling part of the hotel is the impeccable views. The suites are also very welcoming. With all-in-one amenities
The rooms are clean and the staff is superb. The property is perfect for business and leisure. They have business amenities like function rooms, conference rooms, and 84 quiet suites that offer a variety of sleeping options. They also have a grilling area and an outdoor space where you and your family can bond.
The property offers a complimentary breakfast every day. At night, you can choose to join the "evening social" events they have for the guests.
Homewood Suites by Hilton Denver Littleton is also conveniently situated near the Rockies so you can trail, bike, and even do quick hiking while you're in town. With facilities like a basketball court, fitness center, docking stations, and on-site laundry, this is also a perfect place for long-term stays.
Hampton Inn & Suites Denver Littleton – accessible hotel for families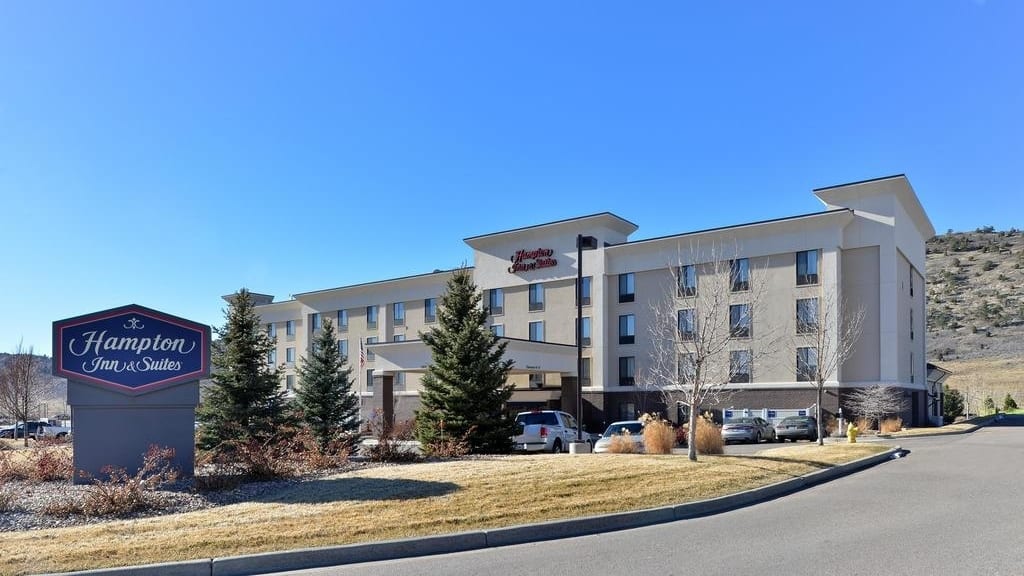 If you will be visiting the town for leisure, Hampton Inn & Suites is one of the top options for you. The hotel is at the center of the Littleton nature & wildlife as well as the local attractions downtown. Moreover, the hotel's location in the Ken-Caryl Business Park puts you in close proximity to the Rockies and nearby towns like Lakewood Highland Ranch.
Hampton Inn & Suites Denver Littleton has 89 fascinating suites with smoking and non-smoking options. They also have accessible rooms. Upon check-in, the hotel staff will welcome you and create a seamless experience with their efficient check-in process. There's a cleaning option so you know you're being well taken care of.
Since staying at Hampton Inn includes a hearty breakfast, the breakfast service is actually one of the top features of the hotel. They serve a hot menu every day. If this will be your first time staying here, don't forget to check out their famous "Make Your Own" Belgian Waffles, which not only make for a scrumptious breakfast but also a fun activity for families and guests.
If you're looking for a hotel where you can feel at home and comfortable, Hampton Inn & Suites Denver Littleton makes it very easy for you.
Holiday Inn Express & Suites Denver Sw-Littleton – refreshing ambiance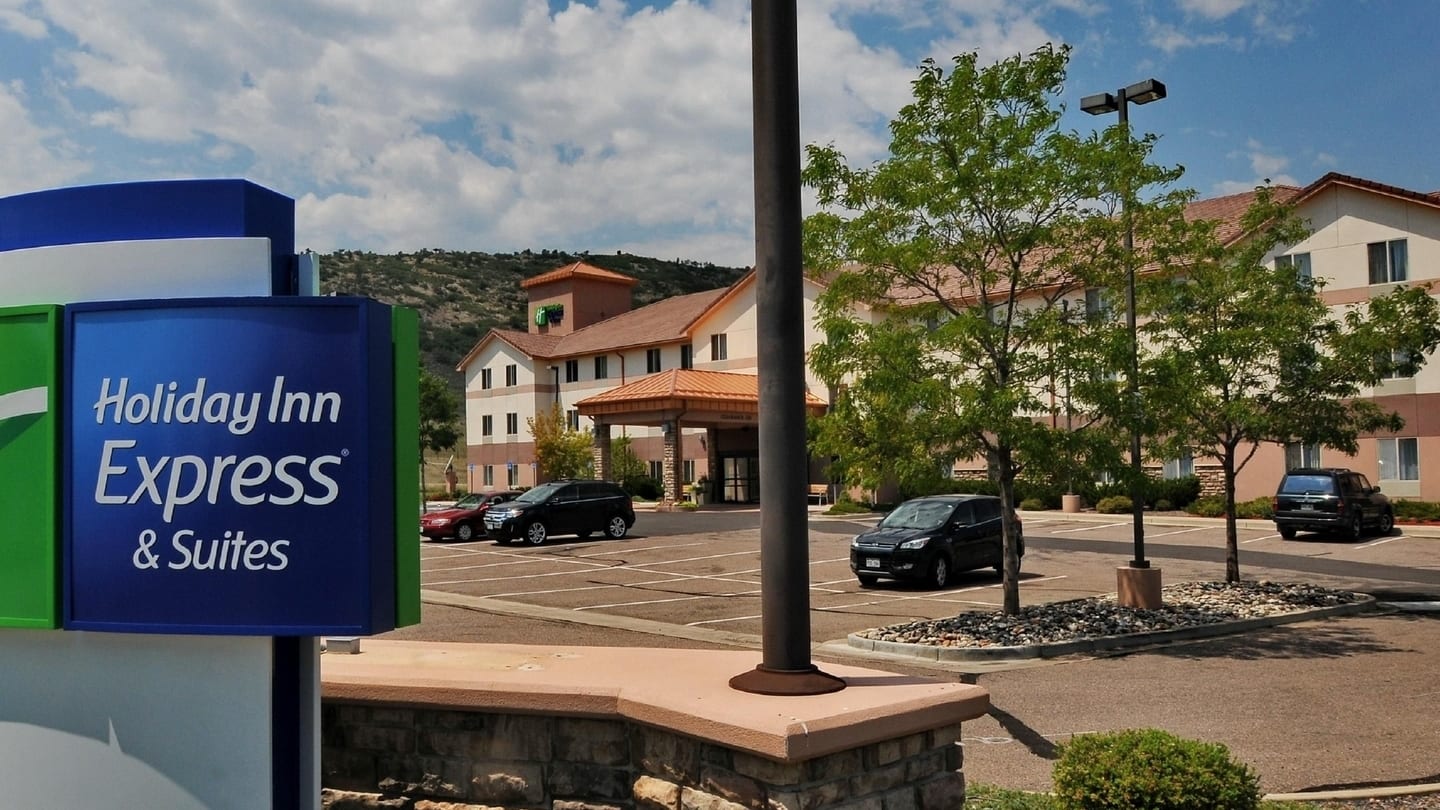 Littleton has the balance of the city and the quietness of the cabin. Staying at Holiday Inn Express will give you the best of both worlds. The location is great for those who will be visiting the business district in town. Yet is still somewhat isolated from the busy streets of the downtown, so you're surrounded by the scenic foothills, which you can easily see from your room.
Holiday Inn Express & Suites has basic amenities like an indoor pool, fitness center, a small desk for a common computer, and laundry. Coming in, you'll be welcomed by the warm-looking ambiance of the place. The lobby has these wonderful high ceilings.
The furniture design may be a little dated, but they are well-kept and inviting. The highlight of the hotel is the generously spaced rooms. Whether you'll be staying in a one-bed queen room or in any of the suites, you'd enjoy that wide space in every room.
Their King Suite has a sofa and a wide desk table, which you would appreciate whether you're traveling for leisure or for work. The suites also have a sofa and a kitchenette so in case you want to make yourself a quick snack, it's easy to do without having to go to the breakfast room downstairs.
Residence Inn by Marriott Denver SW/Littleton – modern accommodation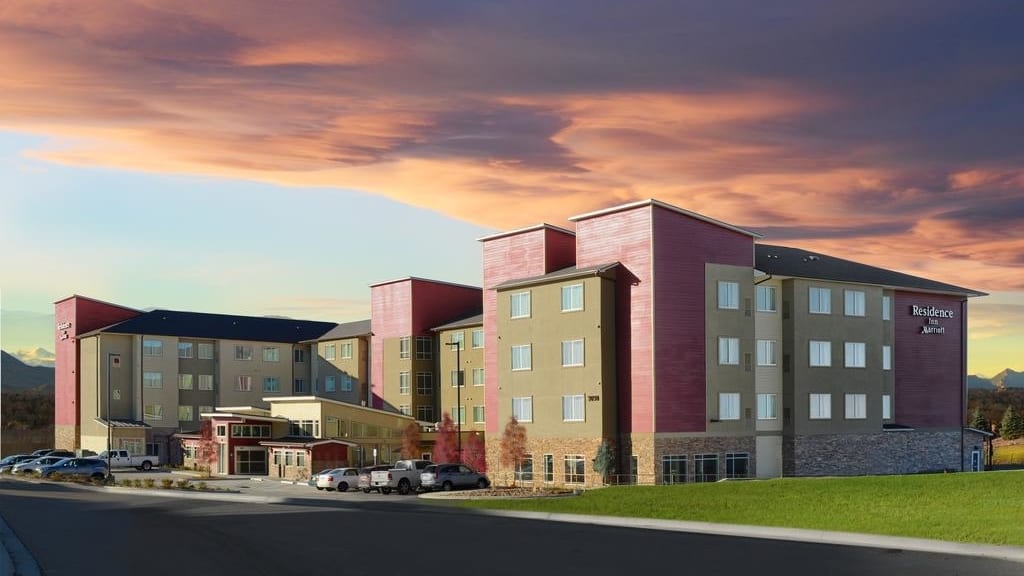 Whether you're flying solo or vacationing with family and friends, it's great to stay at Residence Inn because of its updated hotel amenities. The Inn's interiors are relatively more modern than the other hotels in the area. With a playful splash of relaxing colors as well as traditional functions, Residence Inn by Marriott really knows how to impress.
The bedrooms are spacious and comfortable. Previous guests have commented on the cleanliness and the quality of the bedding here at the hotel. If you're traveling with big groups, they also have suites that have a full kitchen. If you're low on supplies, the hotel also has a convenience store, "The Market."
Another fantastic feature of the hotel is the refreshing take on the modern firepit. They have a lounge outside where guests can enjoy a BBQ grill and there's an elegantly placed firepit in the middle. Instead of sitting on rocks (if you were camping), Residence Inn's firepit is a little more luxurious than that, featuring high-class sofas that are reflective of the overall hotel theme.
Last, but not least, is their amazing breakfast bar. Enjoy your favorite breakfast meal with their all-American menu, including waffles with fruits, french toast, and eggs.
Staybridge Suites Denver South – Highlands Ranch – condo lifestyle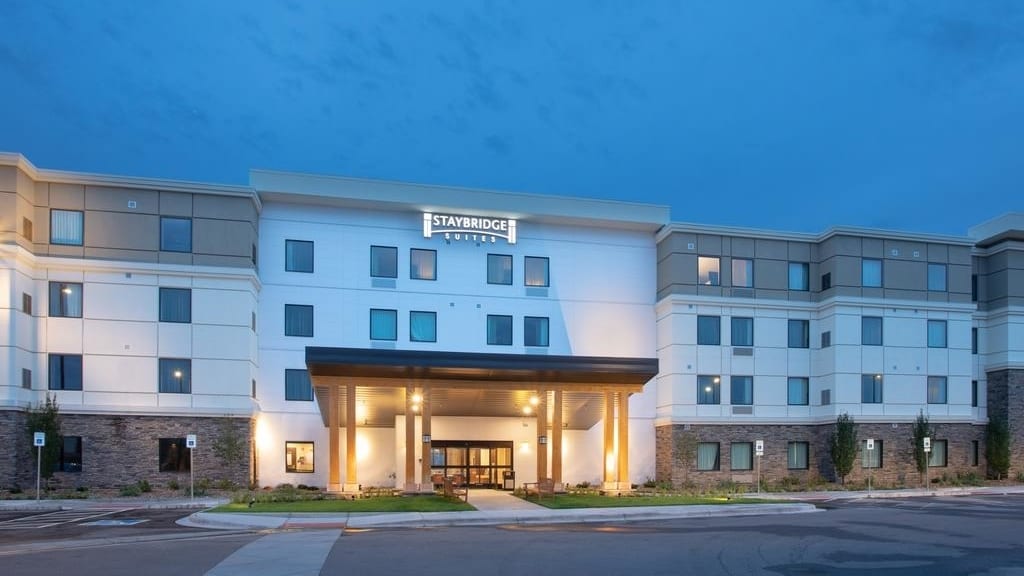 If you've ever seen a condo magazine, featuring the elegant condo lobby, function rooms, and an indoor pool, it's probably what you'd get when you book at Staybridge Suites Denver South. The hotel is one of the top accommodations in the area because of their high-quality service and excellent suites.
There are different types of rooms and suites at Staybridge. You can book a from a one-bed to a two-bedroom suite. With homelike comforts like kitchen amenities, in-room entertainment, and WiFi, you'd feel like you've never left home.
You can use the hotel's amenities like their business center, and laundry facilities. Request a same-day dry cleaning. They also offer daily to weekly housekeeping.
Though most hotels would feature a customized experience for each guest, Staybridge Suites is one of the few that openly advocate for fully customized service. Whether you are staying here for a night or for three months, the policy here is to provide a home-like structure for the guests. All you'd have to do is to sit back, relax and enjoy your stay!
Hampton Inn & Suites Denver Highlands Ranch – comfy longer stays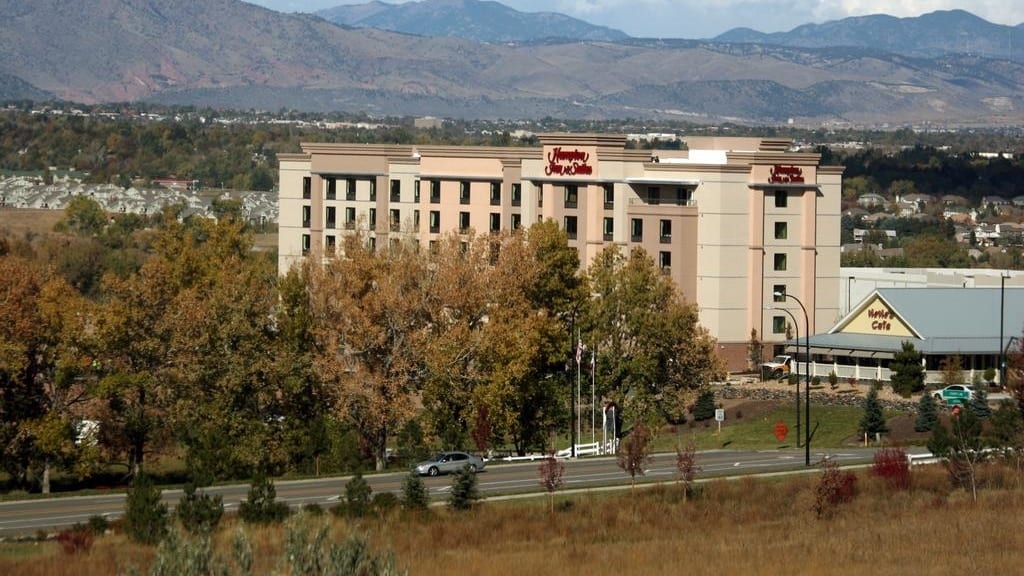 Hampton Inn & Suites Denver/Highlands Ranch is one of the popular locations in town. They are known for having an amazing hotel staff that "goes above and beyond" to make sure your stay is nothing short of amazing.
The hotel only has 18 suites, but they actually have a big property. They feature different amenities like a business center, pool, fitness center, and more.
The rooms may be smaller than the others on the list, but they are packed with modern amenities you will need for your trip. They have an amazing breakfast menu as well as complimentary cribs and high chairs (if you're bringing a kid).
One other key feature of the hotel is its location. Just one mile away from Denver, and a couple of minutes to downtown Littleton, you can basically navigate through the different cities in no time.
Enjoy the big surprises Littleton has in store for you. Thanks for checking out our list of top hotel accommodations!