Come on down to Cripple Creek and have yourself a time! This alpine casino town lies about an hour west of Colorado Springs, with a lot of top hotels to pick from.
Discover the remnants of the high valley's past, alongside the town's modern community. From hotel rooms above the casino floor to a former high school turned inn, you can find some special accommodations. There is a little something for every type of visitor.
Cripple Creek resides at an elevation of around 9,500 feet with a full-time population of 1,200 welcoming locals. Though mining is still prevalent in the region, it's not as big as it was in the early days. Today outdoor recreation and casinos reign supreme.
Probably Cripple Creek's Top Places To Stay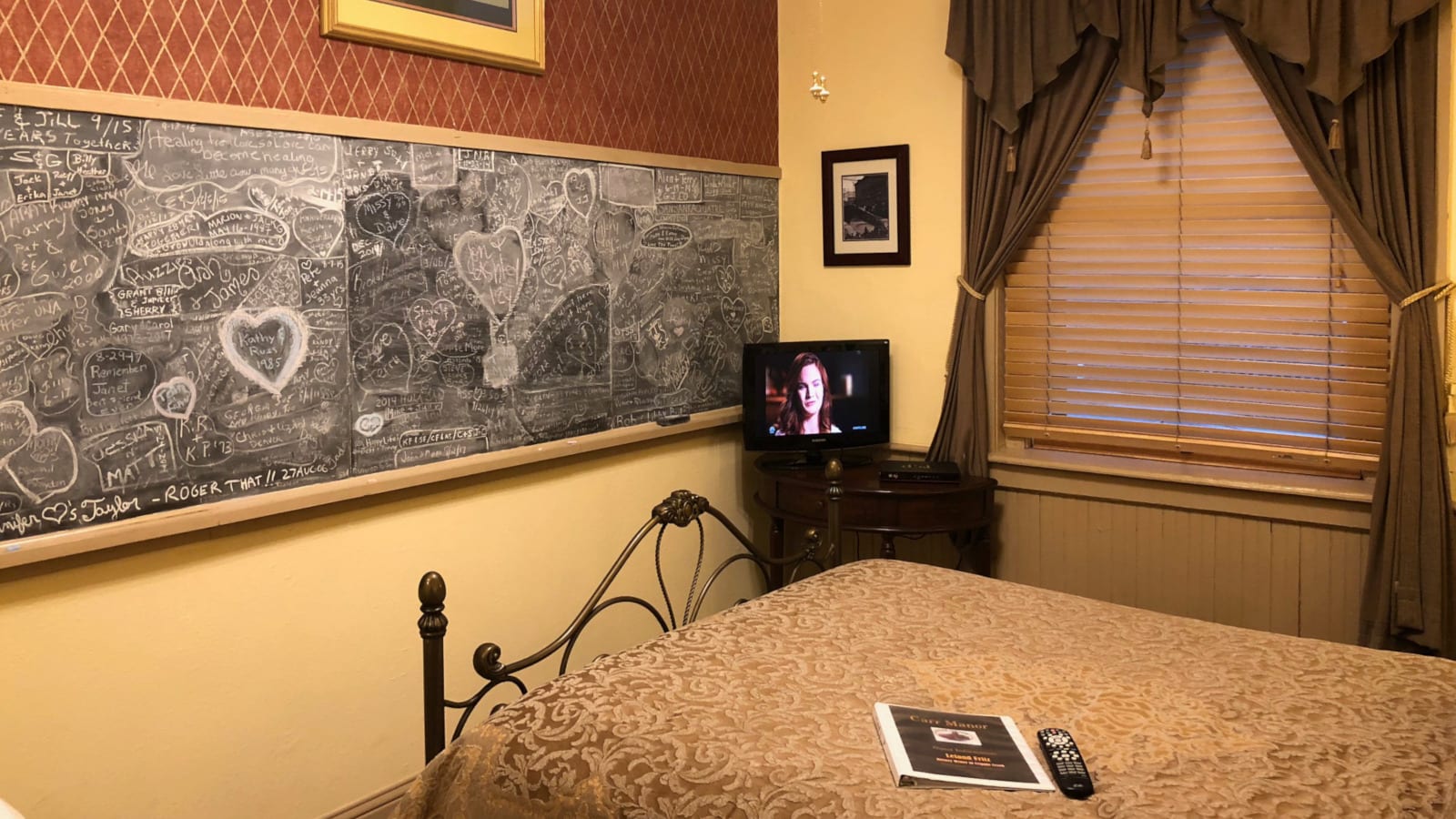 After its mining heyday, it remained a sleepy alpine gem, until the town legalized gambling in 1991. Then the excitement in Cripple Creek came back to life. There are a number of casinos to play, mostly all lined colorfully on Main Street.
Plenty of them combine their gaming with an on-site hotel, so your bedroom is never far away. In addition to gambling, folks can explore the raw nature in the surrounding Pike National Forest. Only 17 miles north is Mueller State Park, open year-round for outdoor adventure.
Appreciate Teller County's mining past at the Mollie Kathleen Gold Mine. Tours are led from early April to late October. There are a few fascinating museums in town too. The Heritage Center provides a vast historic overview of the region, while the Outlaws & Lawmen is a jail museum focusing on local law enforcement.
Or duck over to mining neighbor Victor to explore its attractions, perhaps on board the narrow gauge railroad.
This section contains referral links. If you click through and take action, we may receive a commission, at no additional cost to you. 
Here are our picks for the top hotels in Cripple Creek, CO, in no particular order:
Cripple Creek KOA – year-round campground with cabin rentals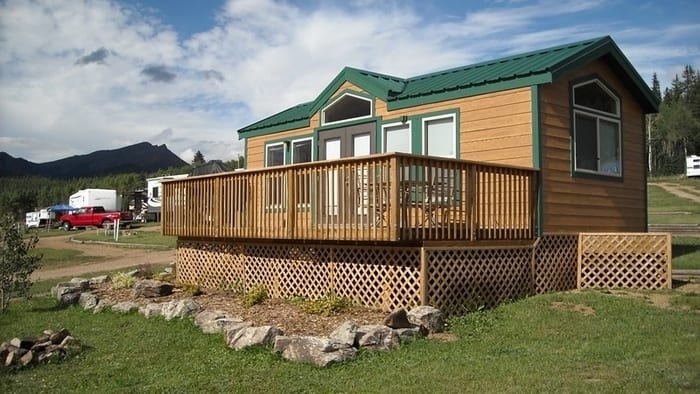 At nearly 10,000 feet above sea level, Cripple Creek offers a unique perspective. It's also an exciting city to explore when camping. If this is the type of activity you want to plan for your vacation, then Cripple Creek KOA would be an excellent choice for you.
Located on a side of a hill, Cripple Creek KOA will give you panoramic views of the high mountain countryside. You can enjoy stunning sunrises and sunsets as well as fantastic open sky views at night.
The property accommodates RVs, tent sites, and deluxe tent sites. For those who would need a more comfortable stay, Cripple Creek KOA has deluxe and primitive camping cabins, too.
WiFi is available throughout the property, but the service is minimal since it's quite a remote location.
Gold King Mountain Inn – affordable vacation accommodation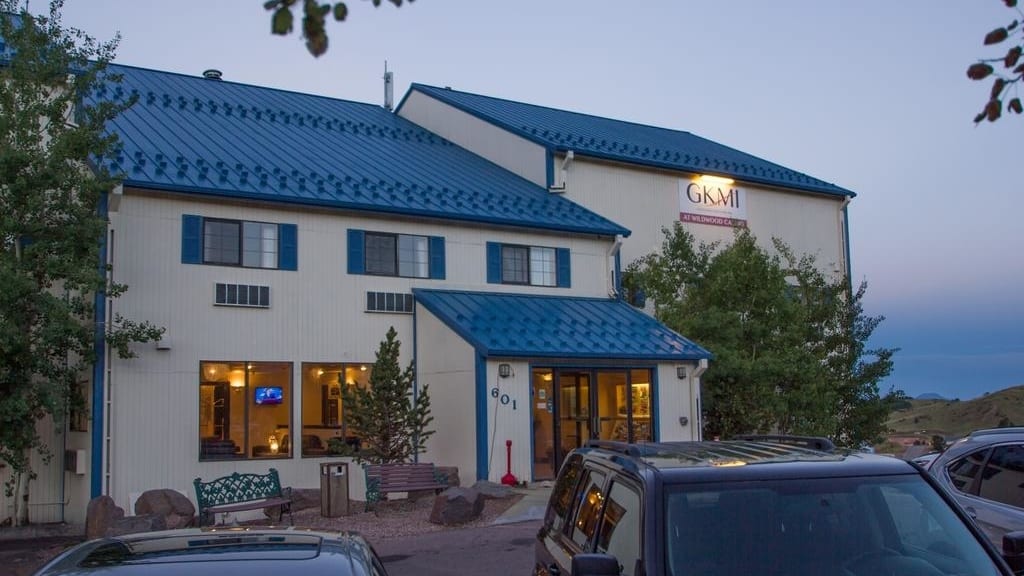 Cripple Creek has a lot of outdoor activities in addition to the popular casinos around town. If you're staying here for the hiking trails and need a comfortable place to sleep, then the Gold King Mountain Inn fits the bill.
The inn is more affordable than some other listings, and it's pretty straightforward. The ample amenities are enough to make you feel comfortable during your visit. It's affiliated with the Wildwood Casino & Hotel so free shuttles run constantly back and forth. It's also less than a mile to walk, along the town's historic streets.
After your day of exploration, you can request spa services from the hotel, or you can treat yourself to a hot tub, sauna, or swimming pool. Get a workout in at the on-site fitness center. This 2-star property has 67 rooms with WiFi, air-conditioning, and shuttle service upon request to Bennett Avenue.
Wildwood Casino & Hotel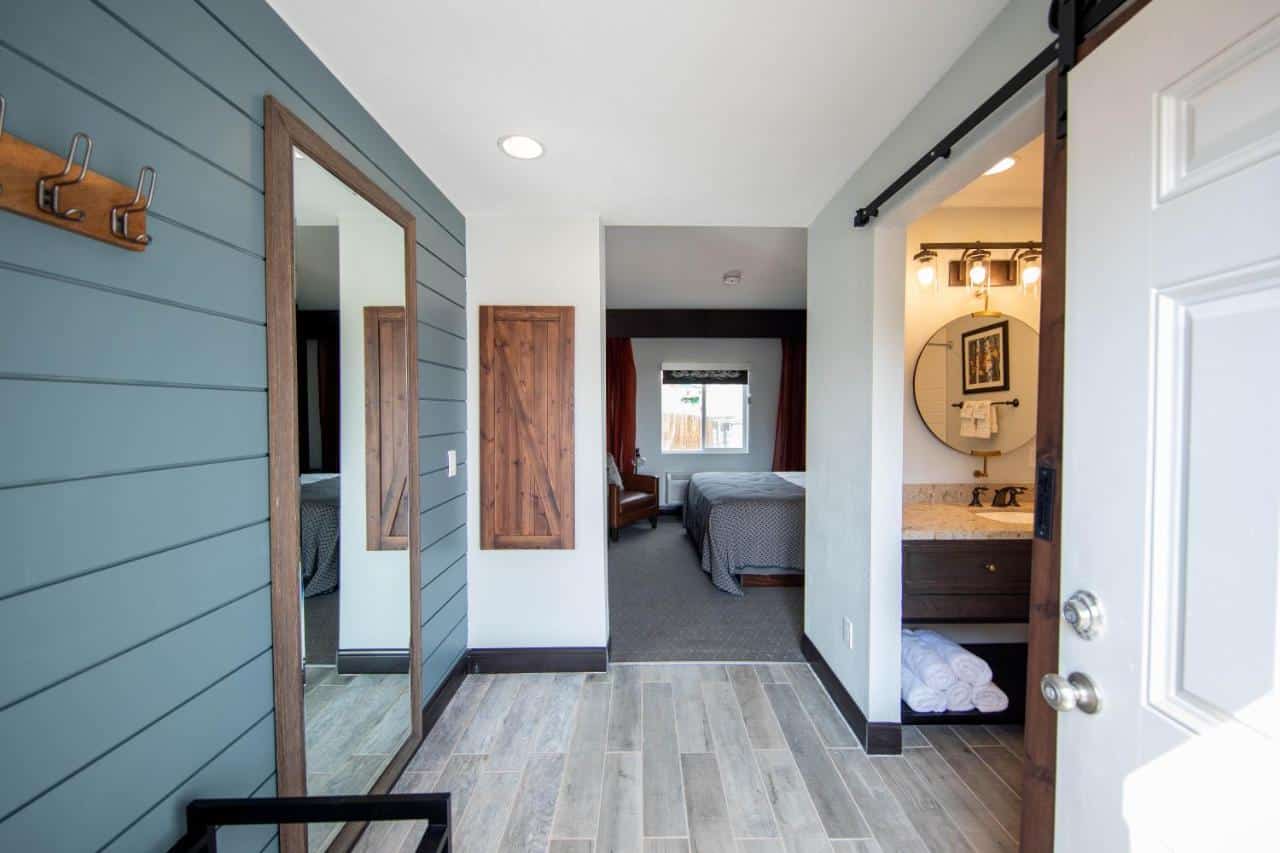 The Wildwood Casino & Hotel offers one of the most luxurious stays in town. In previous years, they didn't have a hotel on-site, and instead shuttled guests to and from the aforementioned Gold King Mountain Inn. But now they have a new, modern hotel built with upscale touches and claims of the "nicest hotel in the area".
They boast of the only "Vegas-style casino in town" so if you're looking for thrilling, 24-hour gaming, this is the best bet. It's actually the highest casino in the world too, situated at the start of town a few blocks up from Cripple Creek's main drag.
The Wildwood Hotel has more than 100 rooms located next to the casino. Amenities include a spacious lobby, dedicated meeting areas, and an awesome breakfast.
Carr Manor – elegant, Victorian hotel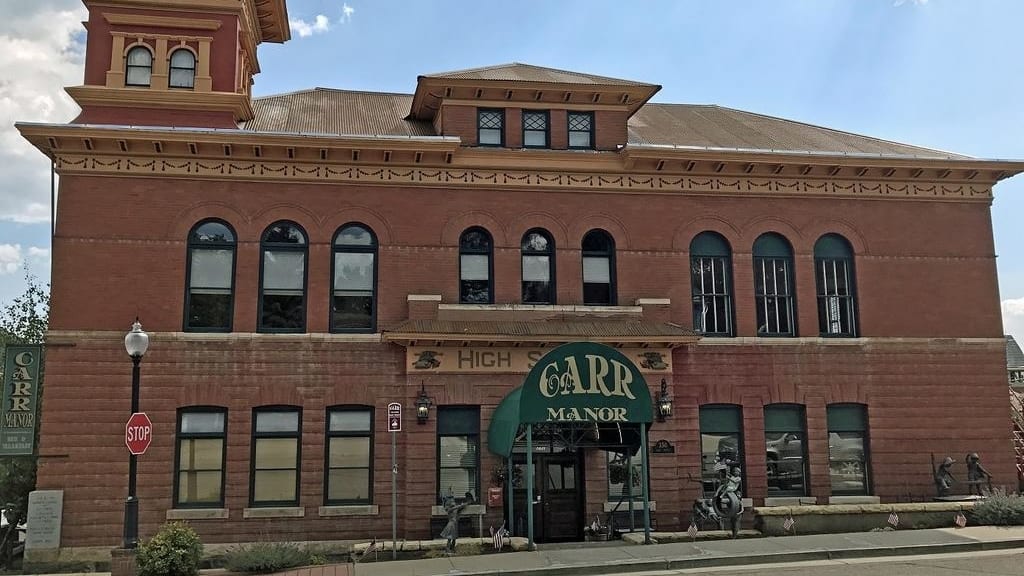 If you genuinely want to go old-school, Carr Manor is the accommodation for you. Located at the heart of downtown Cripple Creek, the hotel is just a block away from popular restaurants, theaters, and boutiques in town.
Part of the historic properties in the city, Carr Manor was renovated from what used to be the Cripple Creek High School. The luxurious property was built in 1896 but was renovated in 1901. The beautiful decor features 18th-century inspirations; from the old brick lays to antique stained glass and artifacts showcased, you will appreciate the hotel's attention to detail.
As for accommodation, the hotel has 3 spa suites and 11 king or queen hotel rooms, each with unique themes and elegant decor. The hotel also has modern amenities like spas and massages, a fitness room, a conference center, and a grand ballroom for events and special occasions.
Stay at this 3-star inn that has received the Certificate of Excellence from TripAdvisor in 2018.
Midnight Rose Hotel & Casino – affordable casino hotel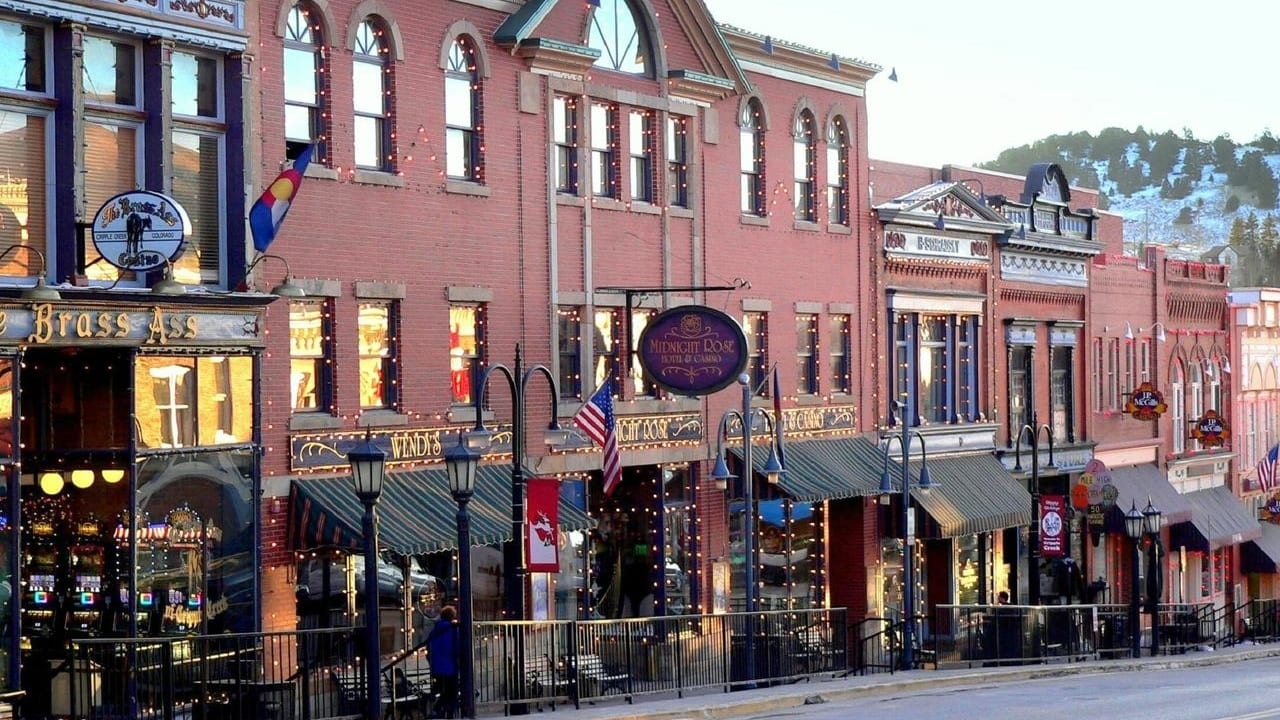 If you're traveling with gambling in mind, you can check out Midnight Rose Hotel & Casino where you can have a cozy stay in their clean rooms. Though it's located within a busy casino, previous guests have noted the outstanding service of the staff.
The rooms are quiet, and the beds are comfortable. Since the property is also built along the historic district, you can expect the lobbies to be a little narrow, but the rooms are more spacious than you would expect.
The hotel features a plethora of cozy suites that has modern amenities like WiFi, LCD TV, complimentary coffee, and room service.
After a day of exciting fun and games at the casino, you can enjoy a delicious dinner at the different restaurants around the hotel. For a more romantic vibe, check out The Down Under. If you're looking for a diverse all-day menu, Dynamite Dick's is an excellent choice for casual dining.
Cripple Creek Hospitality House & Travel Park – Victorian 'doll house'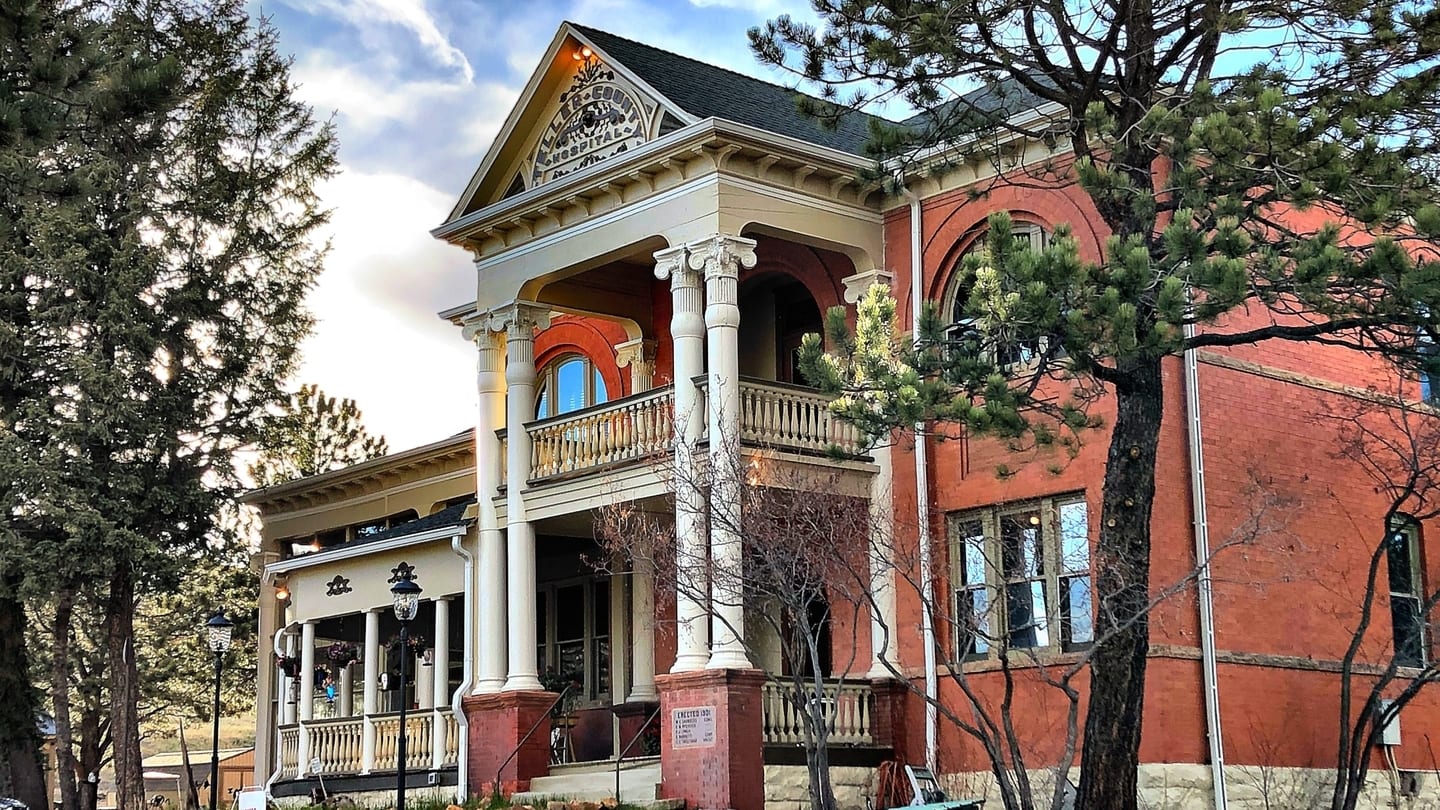 Cripple Creek may have been dubbed a "Ghost Town" before, but you can't deny the amazing architectural prowess of the town. One of the historic B&Bs in the area is Cripple Creek Hospitality House & Travel Park.
Filled with Victorian-inspired decor, you will feel like Alice in Wonderland, escaping into this life-sized dollhouse. Though the decor is archaic and antiquey, they're all spotlessly clean.
Built back in 1901 as the Teller County Hospital, a state-of-the-art medical facility at the time, it used to be the grandest hospital in Cripple Creek. In 1963, the hospital had been purchased and was lovingly resorted as a beautiful old Victorian hotel. The Travel RV Park was not added until the mid-1960s when the demand arose.
If you are staying at the hotel, you'll be surprised to know that almost every room has its own decor. The staff will be able to assist you throughout your stay, and you will have plenty of options to sit back and relax around the building.
During breakfasts, guests enjoy a continental menu that includes hot pancakes, warm biscuits, and fresh fruit.
Gold Fever Inn – outstanding hotel staff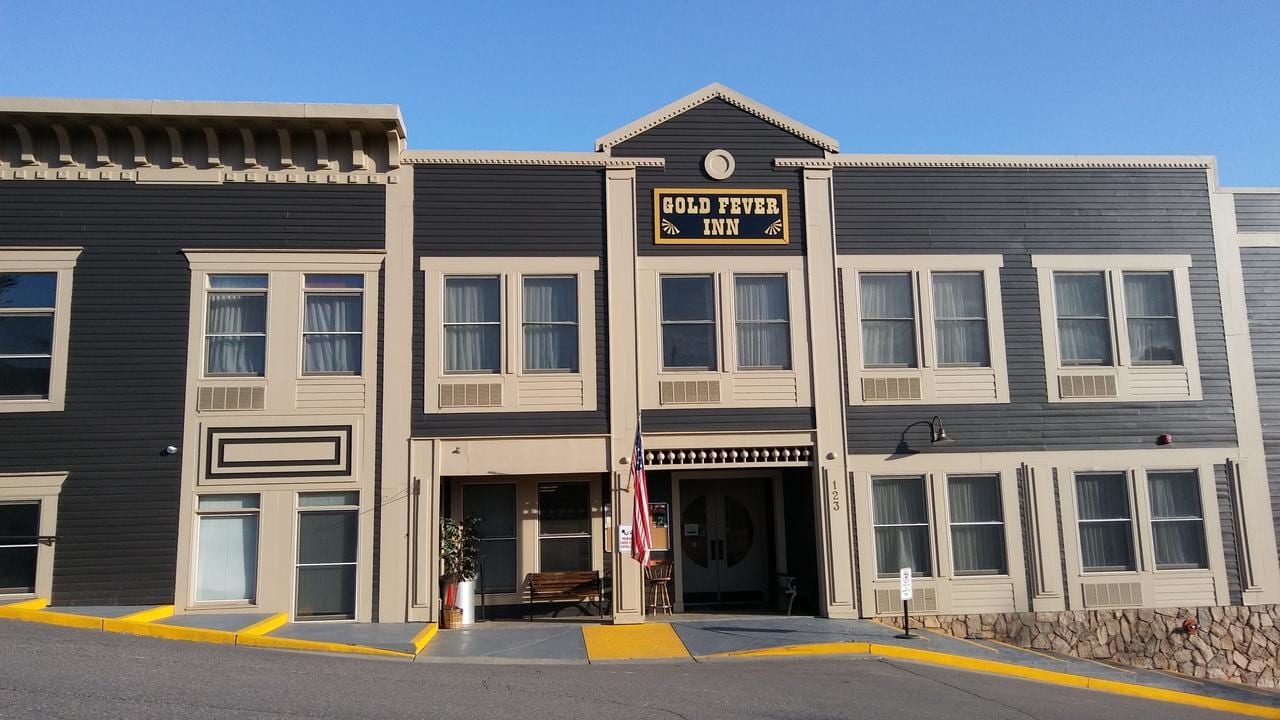 Whether you're here to gamble, to explore the beautiful landscape of Cripple Creek, or you're just passing through, staying at Gold Fever Inn will always be worth it.
This popular hotel is known for its staff's high-quality customer service and clean rooms. Being the town's 4th largest hotel (with 48 comfortable suites), Gold Fever Inn has become the go-to choice of travelers and those who are staying on an extended rent because they're working for the Newmont's Cripple Creek & Victor Mine.
However, if this is the first time you'll be staying at this hotel, you will be surprised to find this hidden gem. They have an underground car park and shuttle service. The place is quiet so you can expect to enjoy a good night's sleep.
If you're looking for top-notch and warm service, Gold Fever Inn will definitely be one of your favorites.
Century Casino & Hotel Cripple Creek – upscale casino ambiance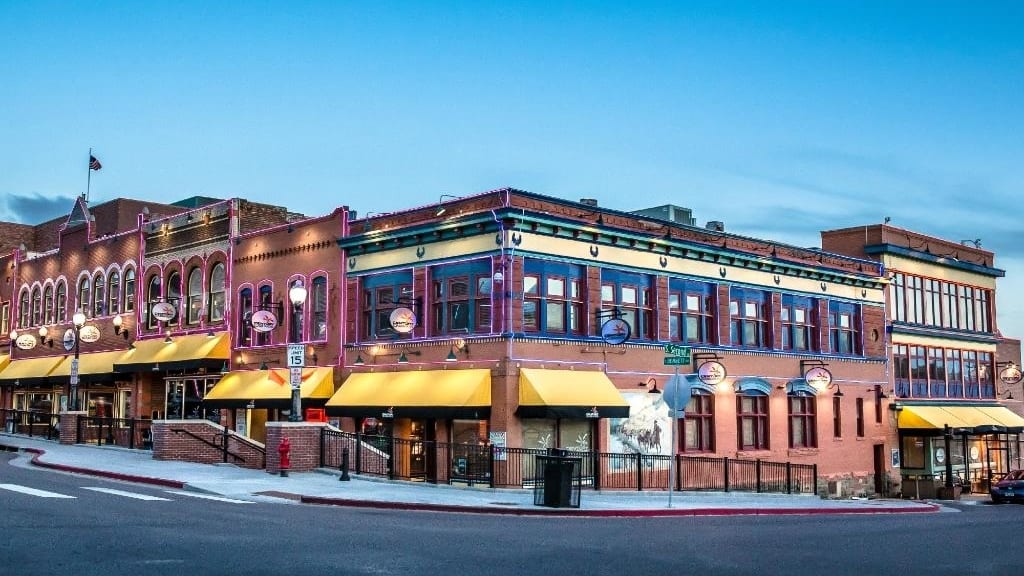 Cripple Creek is filled with historic properties. What's interesting about Century Casino & Hotel is that they were able to preserve the building structure, while upgrading the interiors with modern and luxurious amenities.
This last hotel on the list is a definite must-see, not only because of the high casino life but also because of the "revolutionary convenience" you will experience in their "distinctive suites." The hotel only accommodates guests 21 and above.
The impressive interiors in the room, partnered with amenities like WiFI, coffee maker, microwave, dining area, and kitchenette, will make you feel like you're staying at one of the beautiful New York apartments. Spacious, trendy, and comfortable, whether you're playing at their casino or not, the hotel is a highly recommended accommodation in town.
At the end of your day, you can also enjoy a fantastic dinner with their expansive menu at the Mid City Grill, which offers fine steaks, burgers, and other American cuisines. You can also check out the bar.
Explore the ghost town that has come to life. Plan your Cripple Creek vacation today by reserving a room at one of its top hotels.