Best known for its mining history and today's casinos and gambling halls, Cripple Creek has been drawing in visitors with its riches and gold for over 100 years. Nestled at the base of Pikes Peak, Cripple Creek is centrally located near many of Colorado's most popular attractions and activities.
You access the former and current mining town of Cripple Creek via a stunning mountain route from Colorado Springs in an hour. Nearby Cripple Creek had the richest gold mine in state history, along with the only major gold producer left. Discover your next Teller County vacation with these things to do in Cripple Creek.
Year-round activities
No matter what time of year, you can find action-packed days and nights with these year-round activities in Cripple Creek. From its colorful casinos to the historic train route, there are a lot of fun attractions. You can even add on more in neighbor Victor.
Casinos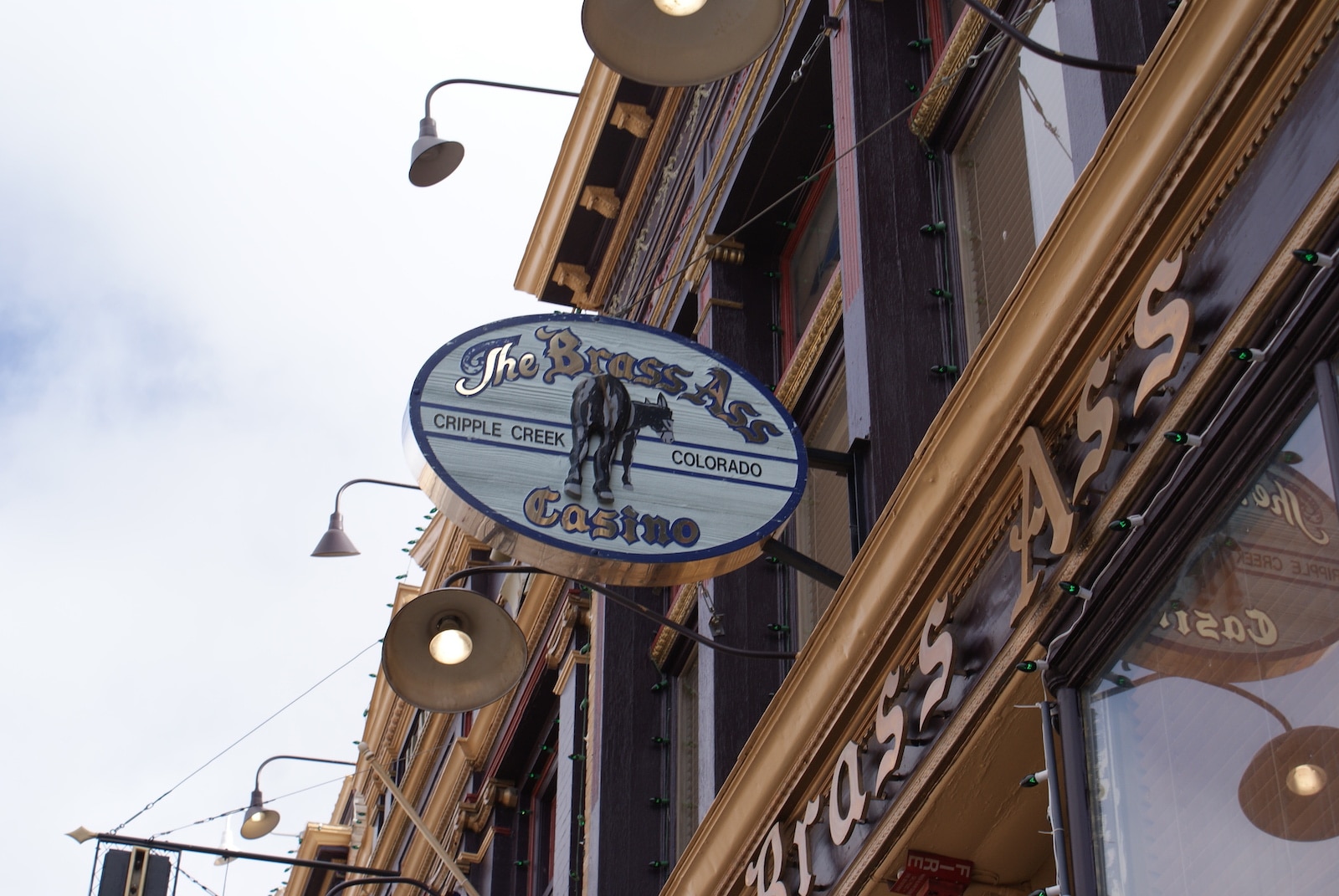 One of the top things Cripple Creek is known for is its impressive collection of casinos. Generally, open twenty-four hours a day and seven days a week, these casinos are the perfect way to relax and have fun on a vacation in this area of Colorado.
A popular casino in Cripple Creek is the Brass Ass Casino. Located inside a historic building, the Brass Ass is the longest-running casino in Cripple Creek. Brass Ass features blackjack, roulette, craps, and more, so players of all types can find a game to enjoy.
Another option is Wildwood Casino. A fully-fledged, modern casino, Wildwood features twenty-four-hour service, over five hundred slot machines, a newly constructed hotel, and a full-service sportsbook.
A final option in Cripple Creek is Bronco Billy's Casino. It has a number of dining options on-site as well as a sportsbook, table games, and slot machines, so it's another great choice for those hoping to gamble on a trip to Cripple Creek.
Gold Belt Tour Scenic Byway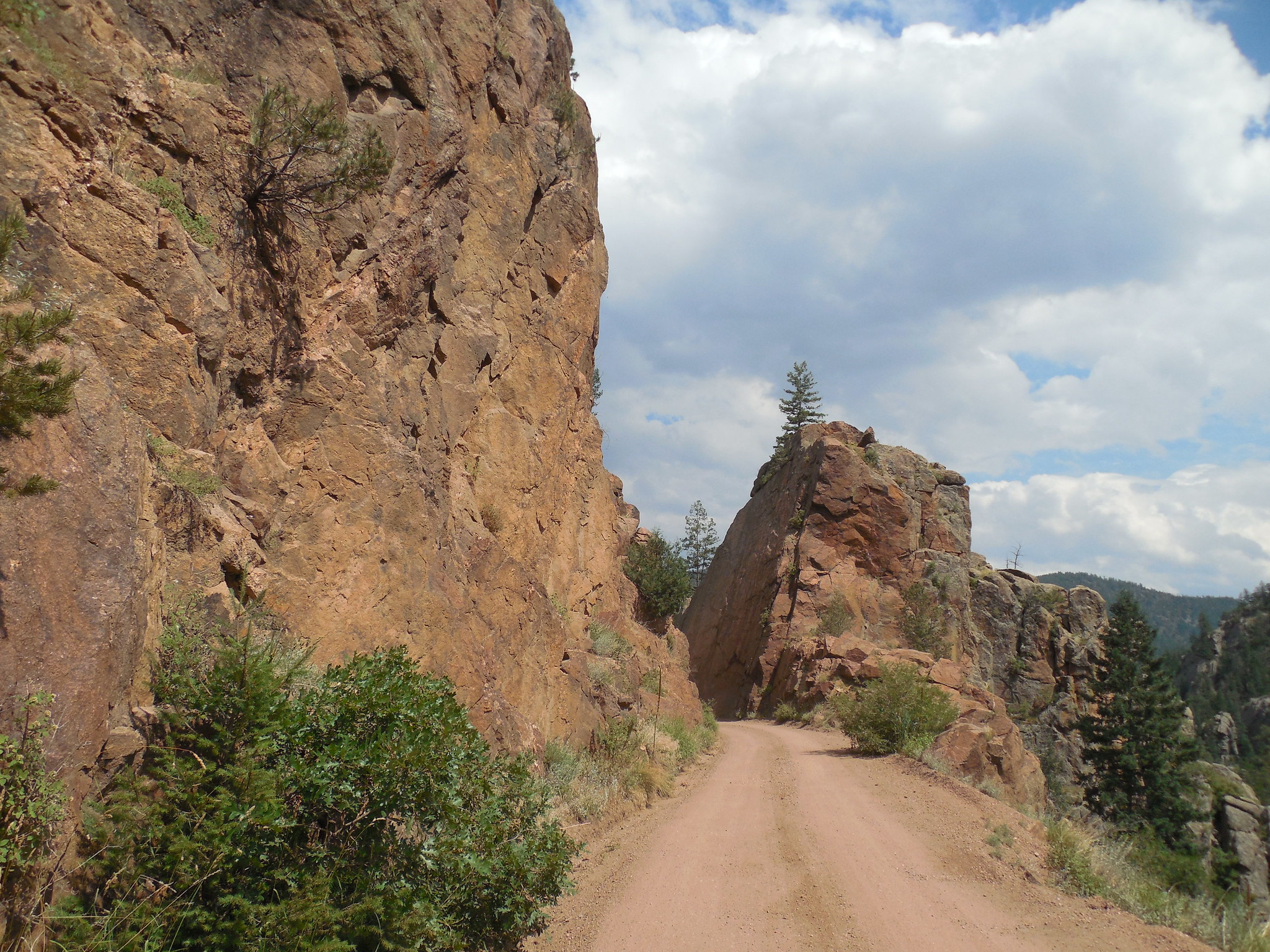 Cripple Creek is one of the more notable stops along Colorado's Gold Belt Tour Scenic Byway. Beginning in Florissant and ending in Florence, the tour takes travelers to scenic landscapes within the Pikes Peak region.
The tour is a 131-mile route that winds through Colorado's former mining country, so expect to see and learn a lot about the state's mining history. Cripple Creek, the nearby town of Victor, and Royal Gorge Bridge and Park are just some of the major attractions to see along the way.
Summer activities
While the casinos never quit, summer offers unique experiences aside from striking it rich. From wandering donkeys to historic mining tours, discover these warm-weather activities in Cripple Creek.
Cripple Creek Donkeys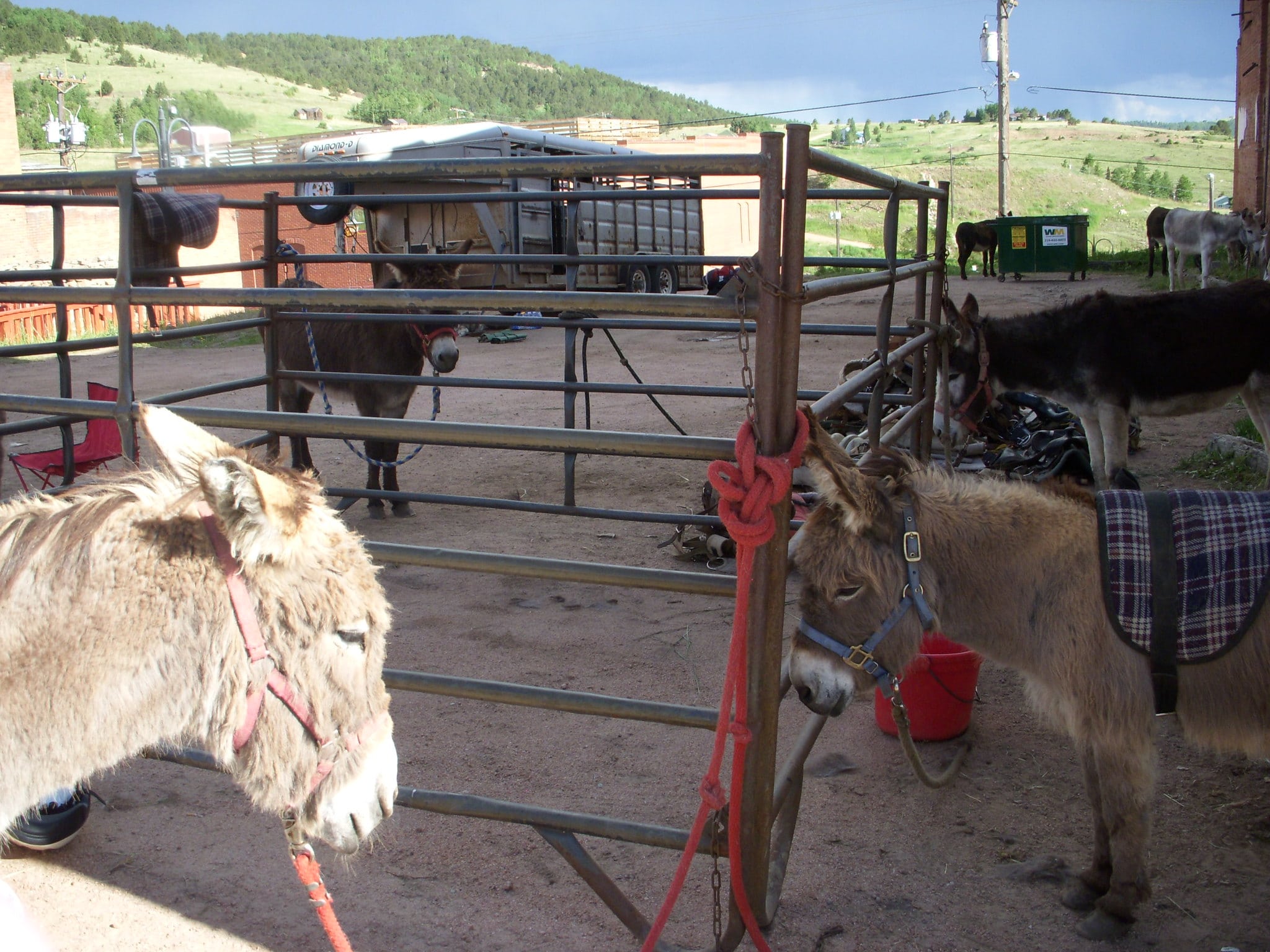 Cripple Creek, like many other small towns in the area, began as a small mining community. Although relatively unknown, donkeys played a large role in the mining industry prior to the widespread use of electricity. The donkey's small stature and steady footing made them invaluable for transporting ore deep in the mines.
For that reason, there is a large donkey population in and around Cripple Creek, and, during the summer months, these donkeys are known to wander through town in groups.
They're completely docile, and visitors enjoy petting them and feeding them approved snacks including carrots, apples, or donkey treats. Although it's definitely not a traditional reason to visit a town, the Cripple Creek Donkeys remain a popular tourist destination for good reason.
Gold Mine Tours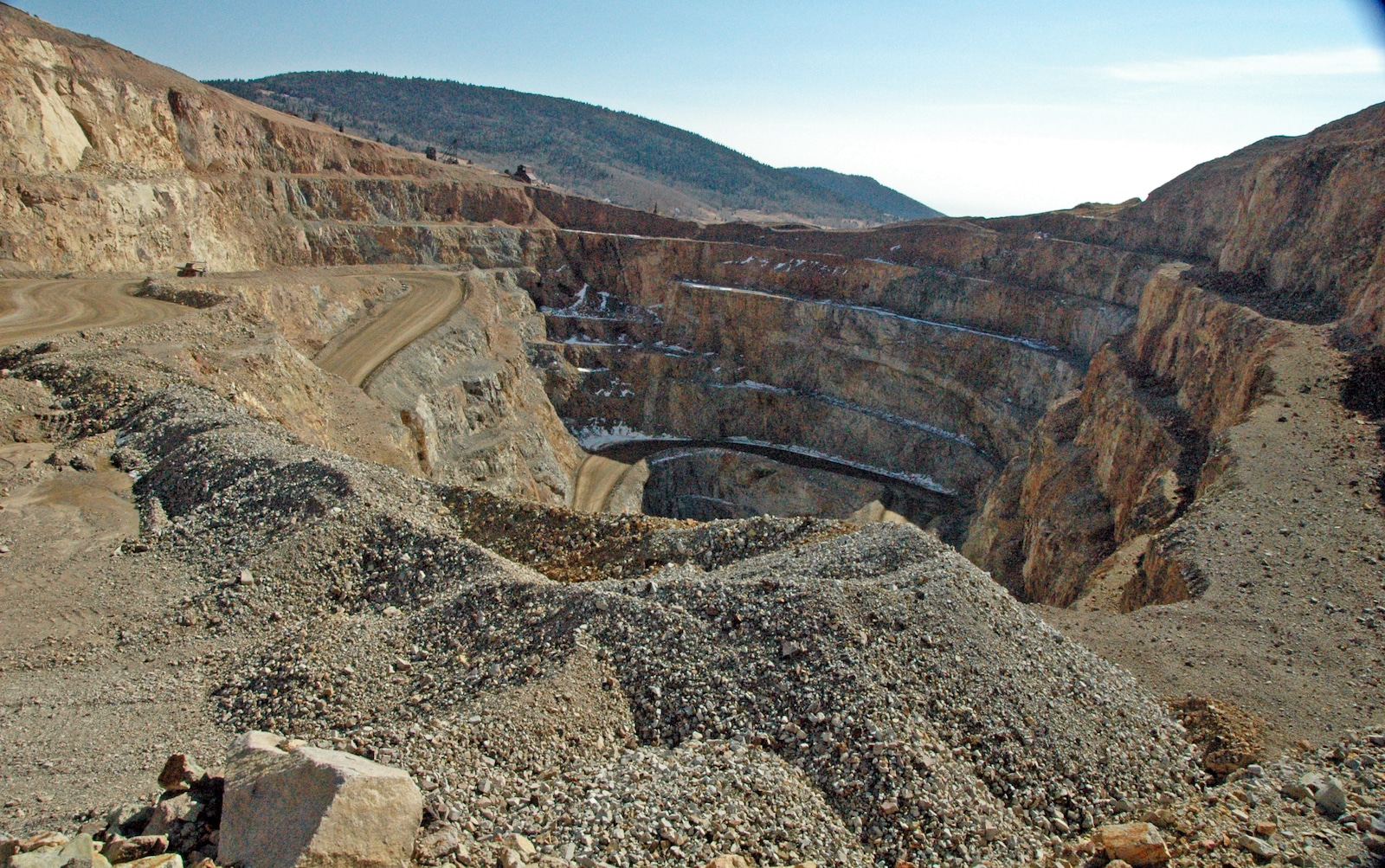 With tours operating from Memorial Day to Labor Day each year, the Cripple Creek & Victor Gold Mine offers visitors the chance to see the inner workings of a surface-mining operation for gold that has been active since the 70s.
The tours showcase the huge mine's dump trucks, drill rigs, and more. Visitors should keep in mind that no one below five years of age are permitted on the tour, and closed-toed shoes are required. Tours may be reserved online or by phone, and they begin at the Victor Lowell Thomas Museum in nearby Victor, Colorado.
Another mine tour is the Mollie Kathleen Gold Mine Tour. Established in 1891, it made a name for itself as the "world's greatest gold camp." Today, visitors can descend 1,000 feet down into the mine shaft for a look inside what life was like mining for gold.
Mueller State Park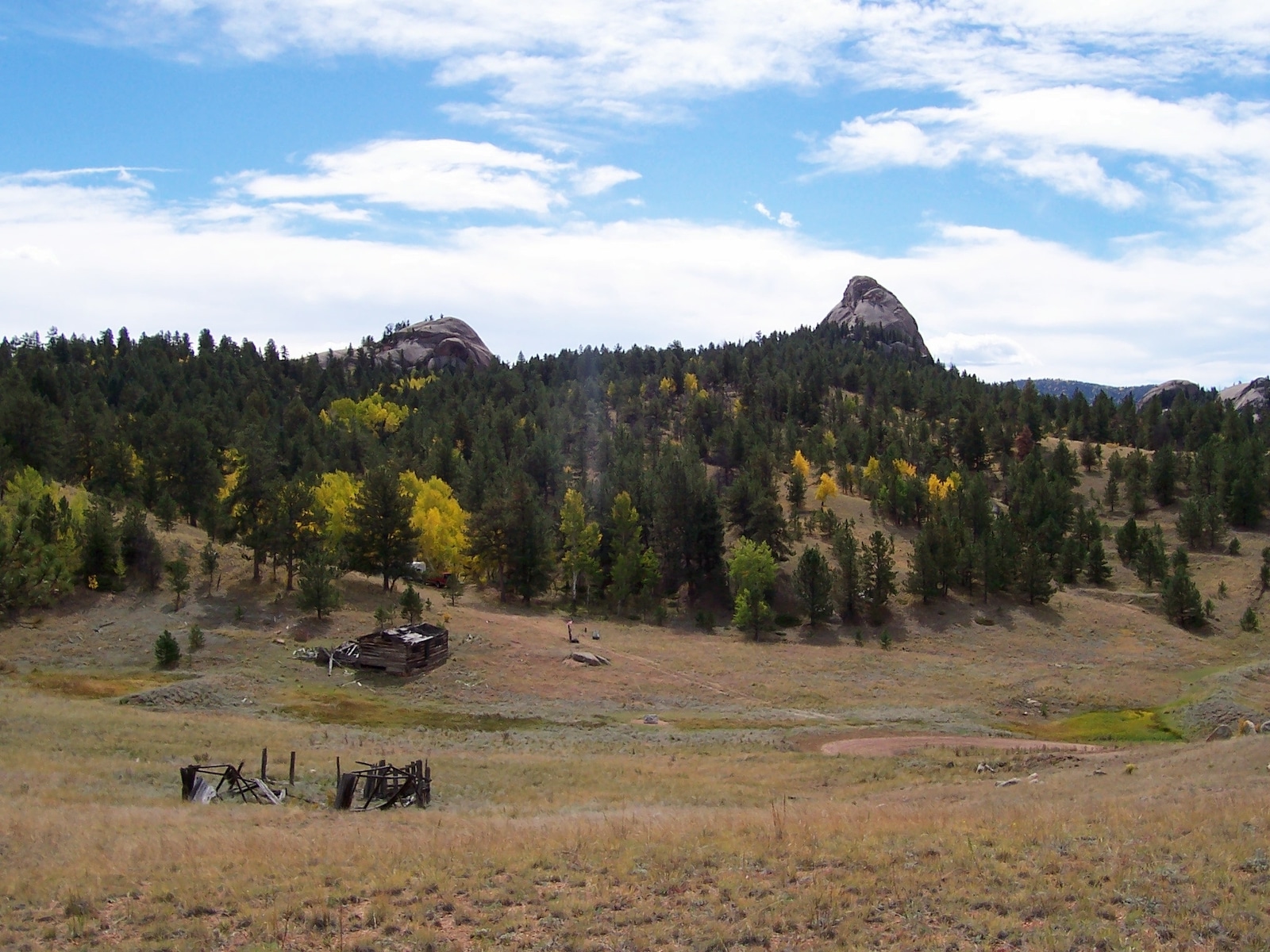 A wildlife and nature lover's paradise, Mueller State Park contains over five thousand acres of beautiful meadows, forests, and mountains in the wilderness near Cripple Creek. Hiking and viewing wildlife are two of the more popular things to do at the park, and lucky visitors have a chance to see black bears, elks, and countless other mammals. There are over fifty miles of hiking trails in the park, and mountain bikes are allowed on most of them as well.
For those hoping to spend the night at Mueller State Park, there is a full-service campground containing 136 sites. The majority of the sites have tent pads, picnic tables, fire rings, and electricity hookups.
For slightly more luxurious accommodations, consider staying at one of the three cabins at Mueller State Park. Each of them features a kitchen, bathrooms, parking, and multiple bedrooms. Do note that there is a two-night minimum stay.
Cripple Creek and Victor Narrow Gauge Railroad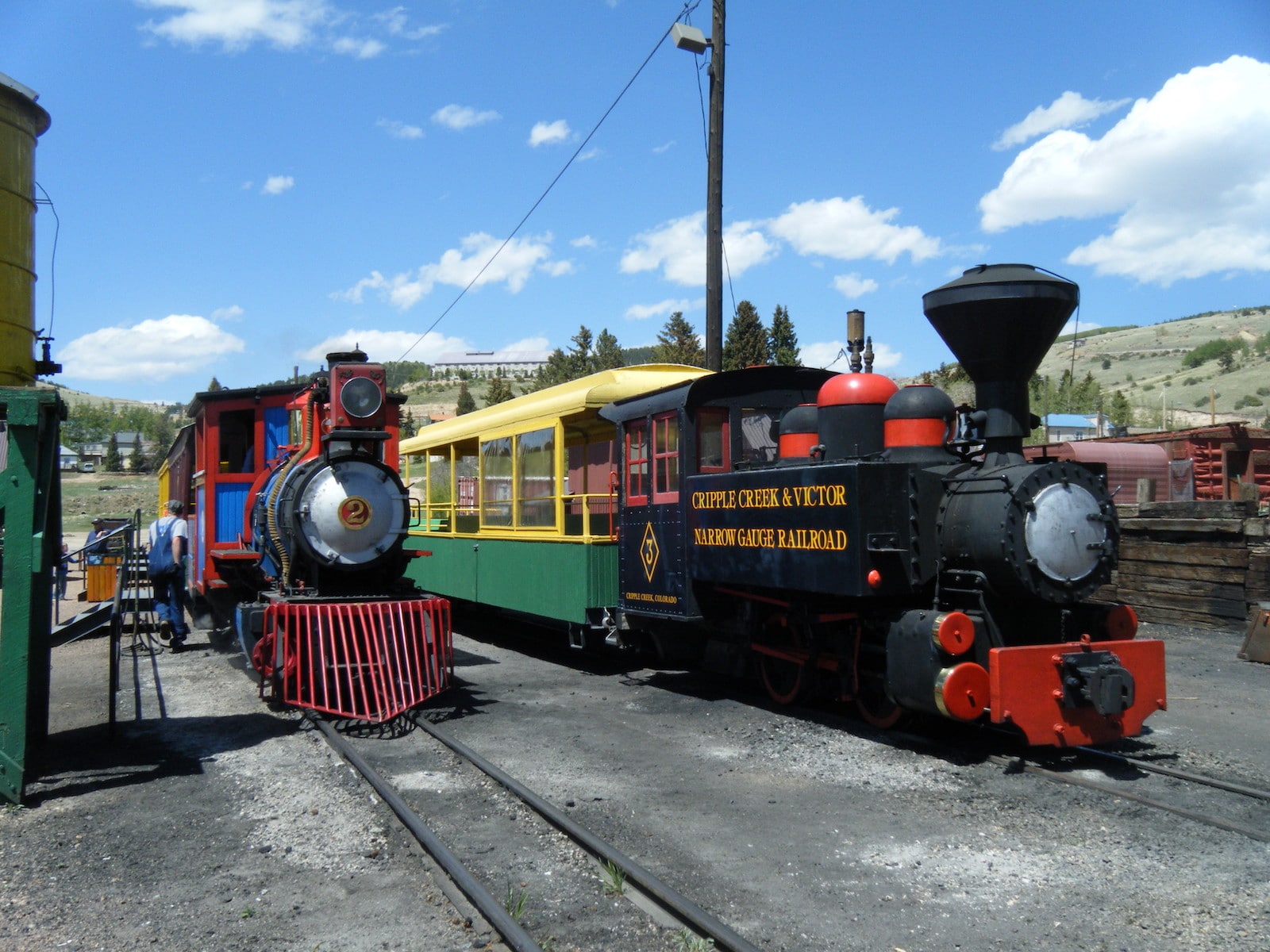 Discover the natural beauty and rich history of the region, aboard the Cripple Creek and Victor Narrow Gauge Railroad.  The train winds through the area outside of Cripple Creek, all powered by a historical 0-4-0 style steam engine. The entire trip lasts 45 minutes, so this is a perfect add-on to any Cripple Creek itinerary.
The trains depart every seventy minutes on a first-come, first-served basis. So, advanced reservations are not required. Visitors should keep in mind that the passenger cars are open, so it may be cold on brisk mornings.
Additionally, trains run rain or shine, so bring a jacket if bad weather is in the forecast. The route passes through a number of old mining camps, and the educational narrative along the way ensures all passengers leave with a great understanding of the history of the area.
Outlaws and Lawmen Jail Museum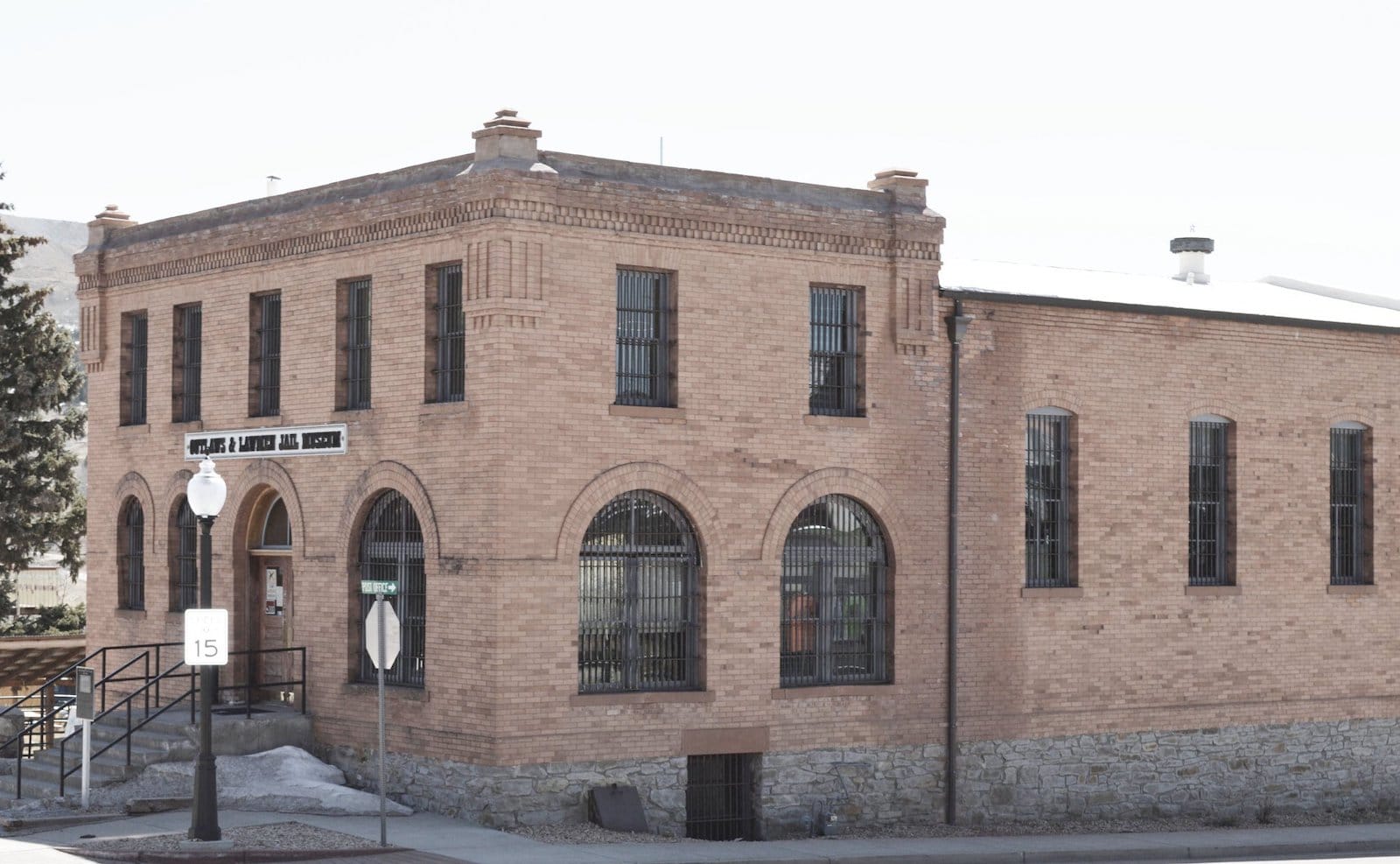 Situated in the building that served as a jail for Teller County for decades, the Outlaws and Lawmen Jail Museum offers visitors an authentic look at prison life in the earlier days of Cripple Creek and Teller County.
The museum includes the original jail cells, police records from the end of the 19th century, and much more. There is a brief informal tour, but visitors are welcome to stay and explore long after.
As you can see, the fun never stops in Cripple Creek! Start planning your getaway with these things to do in Cripple Creek and find your route to riches and a good time.