Minturn's quaint alpine village lies hidden away on US-24, a few miles off the bustle of interstate-70. Between its historic district and nearby recreation, you'll find some fantastic things to do around town.
With all the benefits of being just minutes from all of Vail Valley's wonders, Minturn makes an excellent base for exploring central Colorado. It lies in-between Avon and Vail, and you can drive to either in under ten minutes. Minturn makes a perfect day trip off-the-beaten path exploring Colorado's mountain sides.
Year-round
Sightseeing is the main draw to Minturn, and it's exceptional no matter what time of year. The town sits by the start of the Top of the Rockies Byway, which heads over some dramatic scenery to Leadville. The wooded mountainsides are part of the White River National Forest, which manages a myriad of multi-use trails and recreational spots.
Top of the Rockies Scenic Byway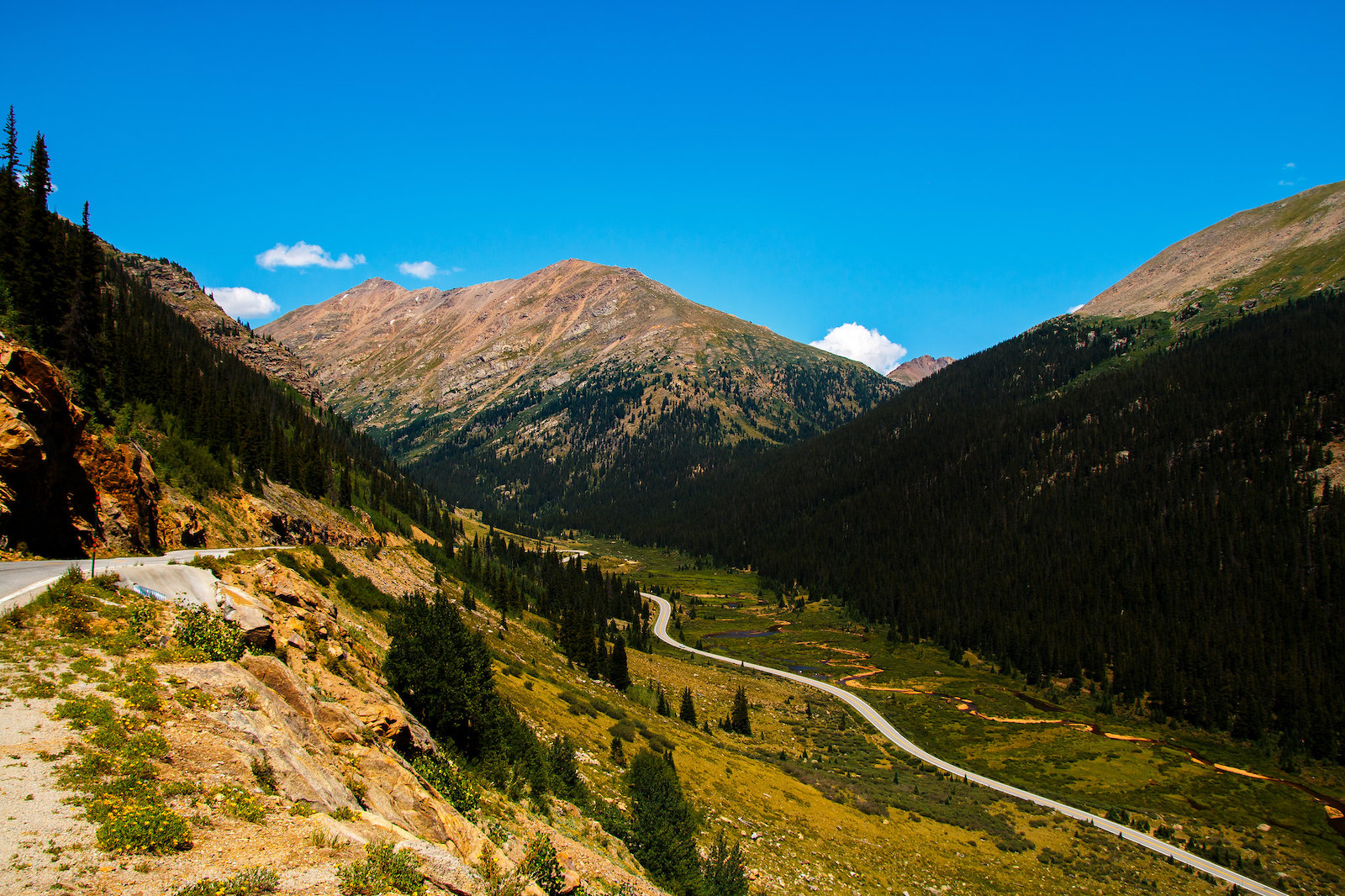 Traversing a total of 115 miles between Minturn, Frisco, and Aspen, the Top of the Rockies Scenic Byway is a picturesque, high-altitude route that passes by some of the state's best sites. The entire route takes 3-4 hours to complete, but visitors could easily spend an entire day or more exploring this section of Colorado. Most of the route is open year-round, but Independence Pass is closed during the winter.
Highlights of the byway include the scenic Tennessee Pass near Leadville, Independence Pass, views of Colorado's highest 14ers, and a number of small towns and beautiful lakes. The route rarely drops below 9,000 feet, and at the high point it reaches 12,095 feet on top of Independence Pass. Be sure to stop at Leadville, the highest incorporated town in the United States at over 10,00 feet, and also consider taking a break at Twin Lakes, a small town nestled into the San Isabel National Forest.
Shopping and Dining in Downtown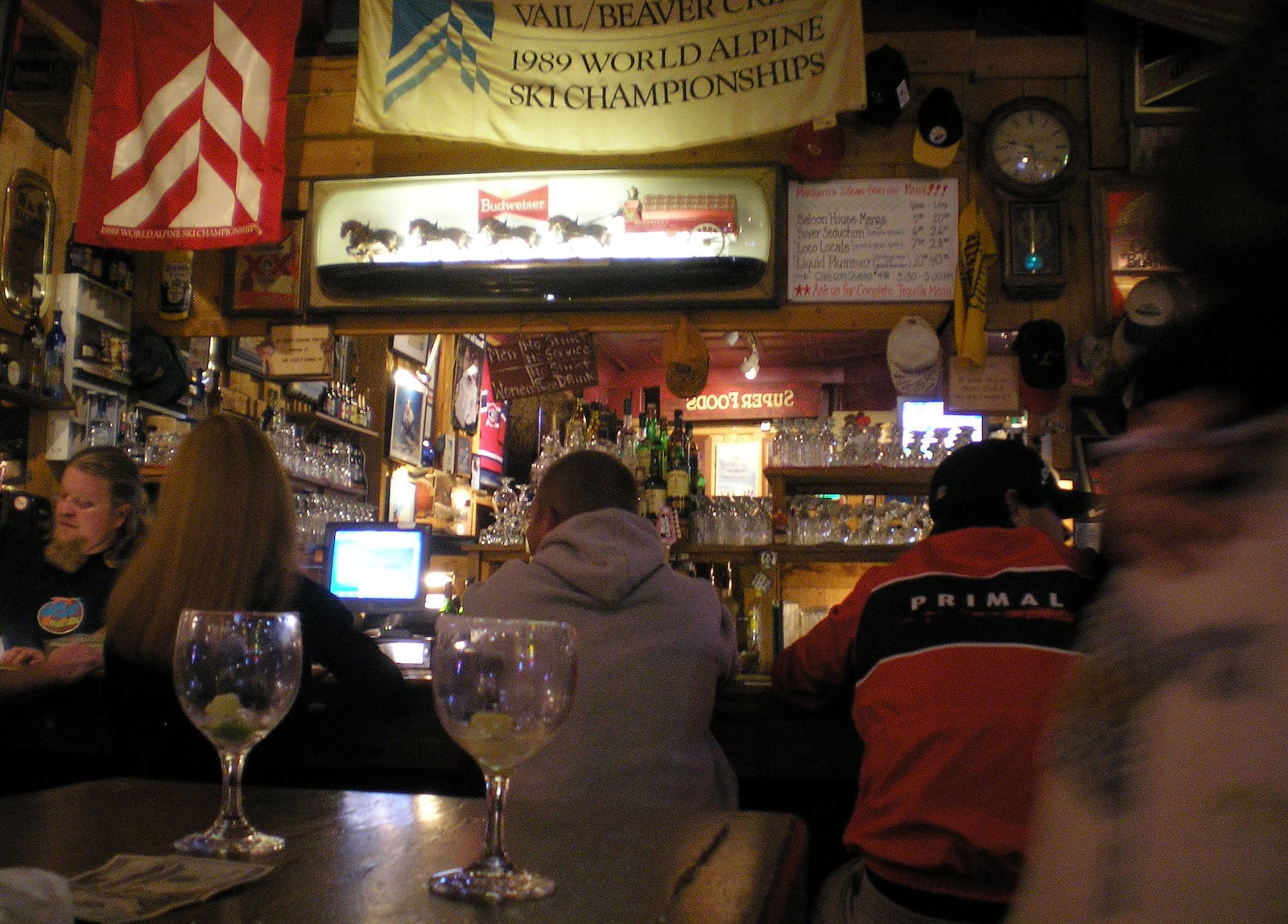 Local shops and restaurants abound down Minturn's Main Street. A tasty place for dinner is Thai Kitchen, a small but well-received restaurant serving popular items like pad thai, hot pot, and even a variety of curries. For shopping, walk one block down Main Street to Holy Toledo, a fashionable consignment shop, or peek in Eagle Valley Music & Comics, an eclectic store selling both rare and recent comics and records.
All visitors to downtown should be sure to stop at the Minturn Saloon, an iconic restaurant with memorabilia-covered walls and a great menu including tacos, burgers, locally sourced ribs, and more. For drinks, the saloon offers a number of draft beers, Colorado made spirits, and margaritas. The Minturn Saloon is a popular weekend destination, so be sure to call for reservations before arriving.
Summer
With the weather just right, it's hard to beat anywhere in the Rockies during summertime. And Minturn is as charming and beautiful as they come. There's just enough things to do to keep you coming back season and season. There's plenty of camping near Minturn and Vail, for both tents and RVs.
Hiking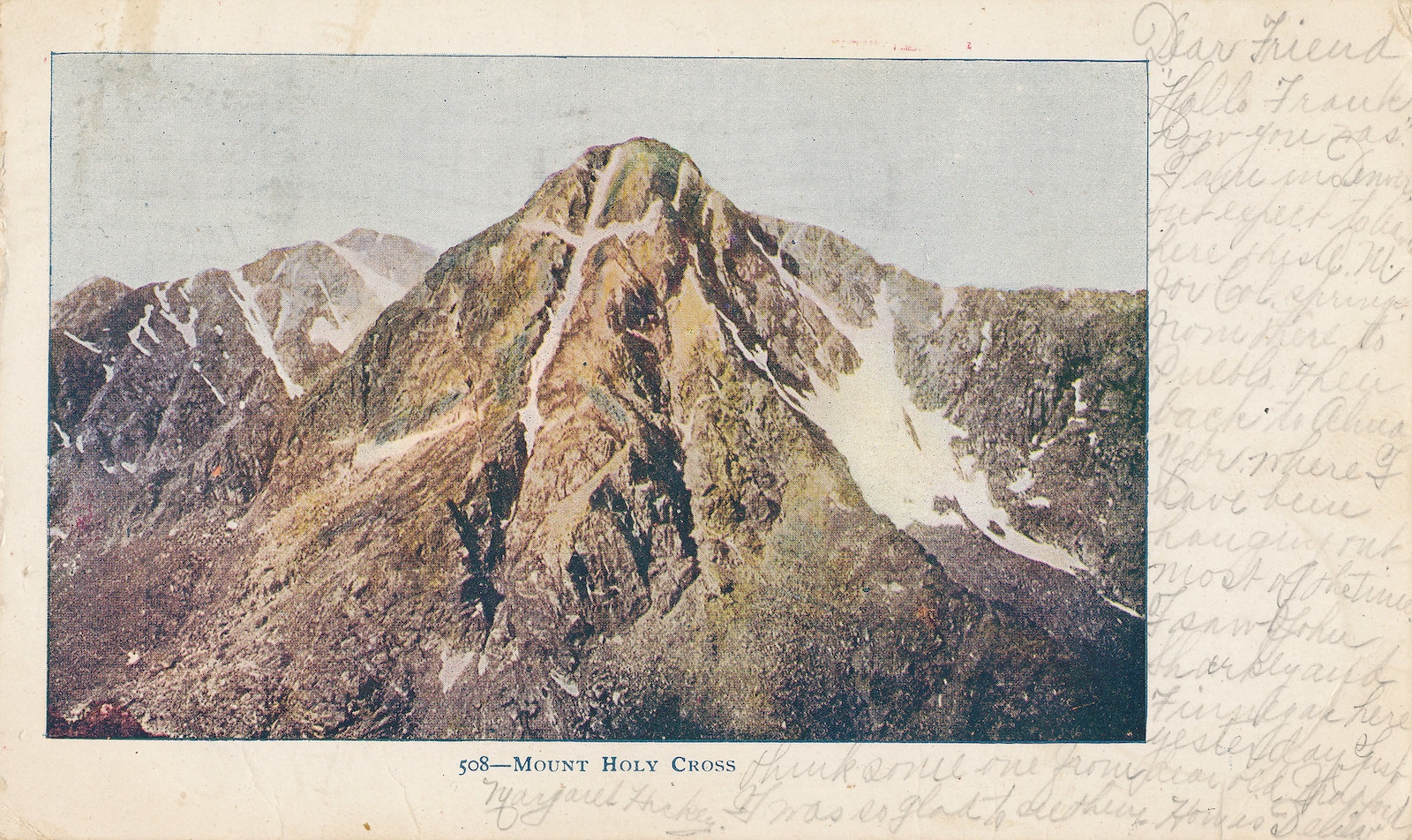 Like many of the surrounding towns, Minturn is situated in close proximity to top-tier hiking. Adventurous visitors should consider attempting a summit of Mount of the Holy Cross, a beautiful mountain southwest of town that tops out at 14,009 feet. The most popular route to the top is known as the North Ridge, and it involves 12 miles of hiking and 5,600 feet of elevation gain.
For an easier hike, consider walking a portion of the Everkrisp Trail, a scenic trail connecting Minturn to Eagle-Vail. The entire route clocks in at just over four miles one-way.
Finally, another option is to hike Minturn Mile, a famous "out-of-bounds" ski run that can be fun to walk when the snow melts. The route ends at the front door of the Minturn Saloon, so plan to stop for a well-deserved bite to eat after conquering the hike.
Biking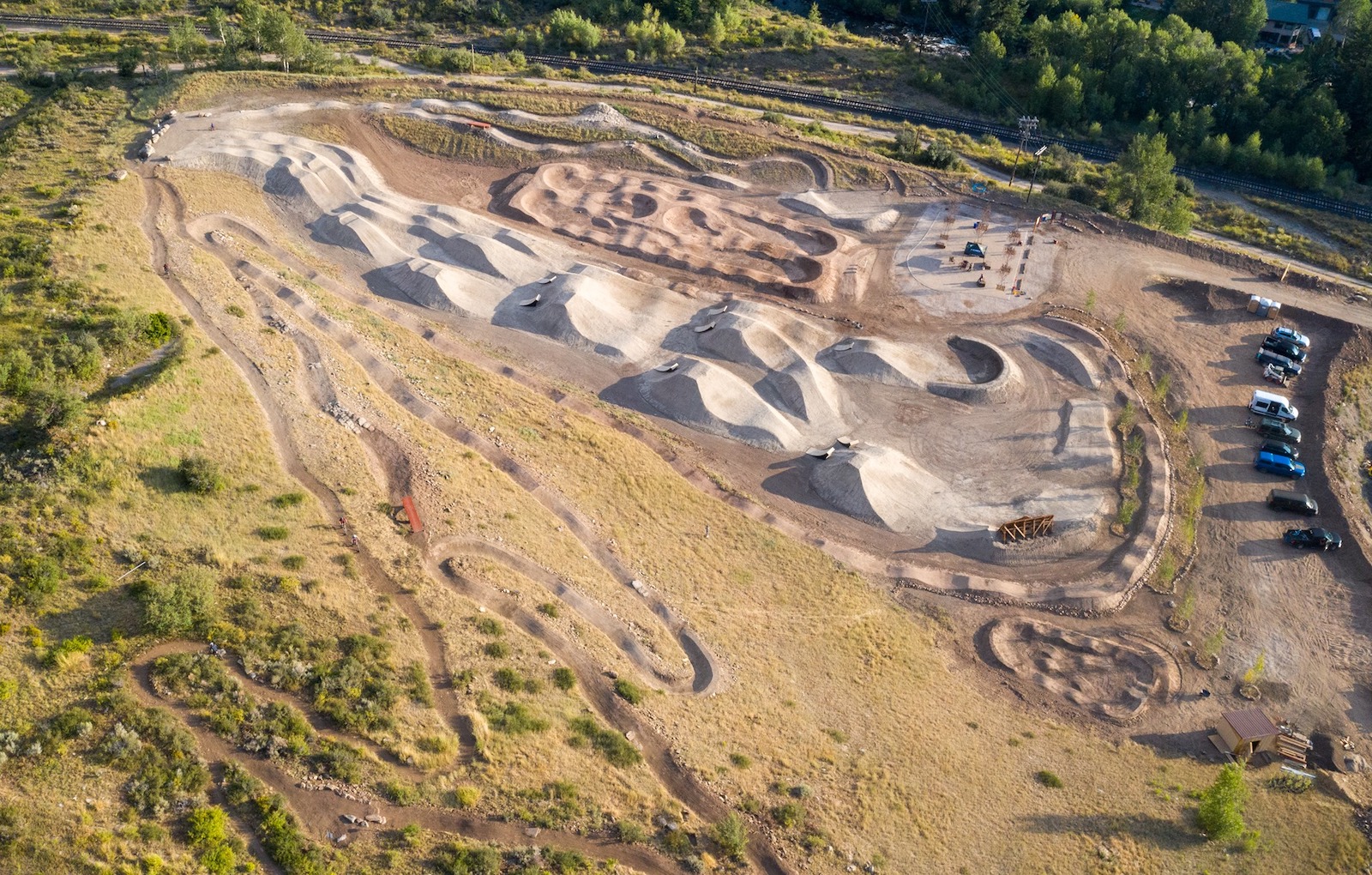 Mountain bikers looking for a place to ride should be sure to stop at the Minturn Bike Park, a free, public bike park with jumps, bridges, and exciting technical trails. Otherwise, for an intermediate route starting right outside of town, look no further than the Meadow Mountain Loop. Clocking in at ten miles with 2,000 feet of elevation gain, this is a scenic route that winds through open meadows and majestic aspen forests.
Daring road cyclists should attempt to conquer the ride to Tennessee Pass and beyond. At approximately 21 miles from downtown to the top of the pass, this is a spectacular ride featuring some of Colorado's best views including open canyons, forests, and the jaw-dropping Red Cliff Bridge. If that's not enough, extend the ride approximately ten miles further to Leadville, or turn around and enjoy a much easier ride down the pass back to Minturn.
Explore the Eagle River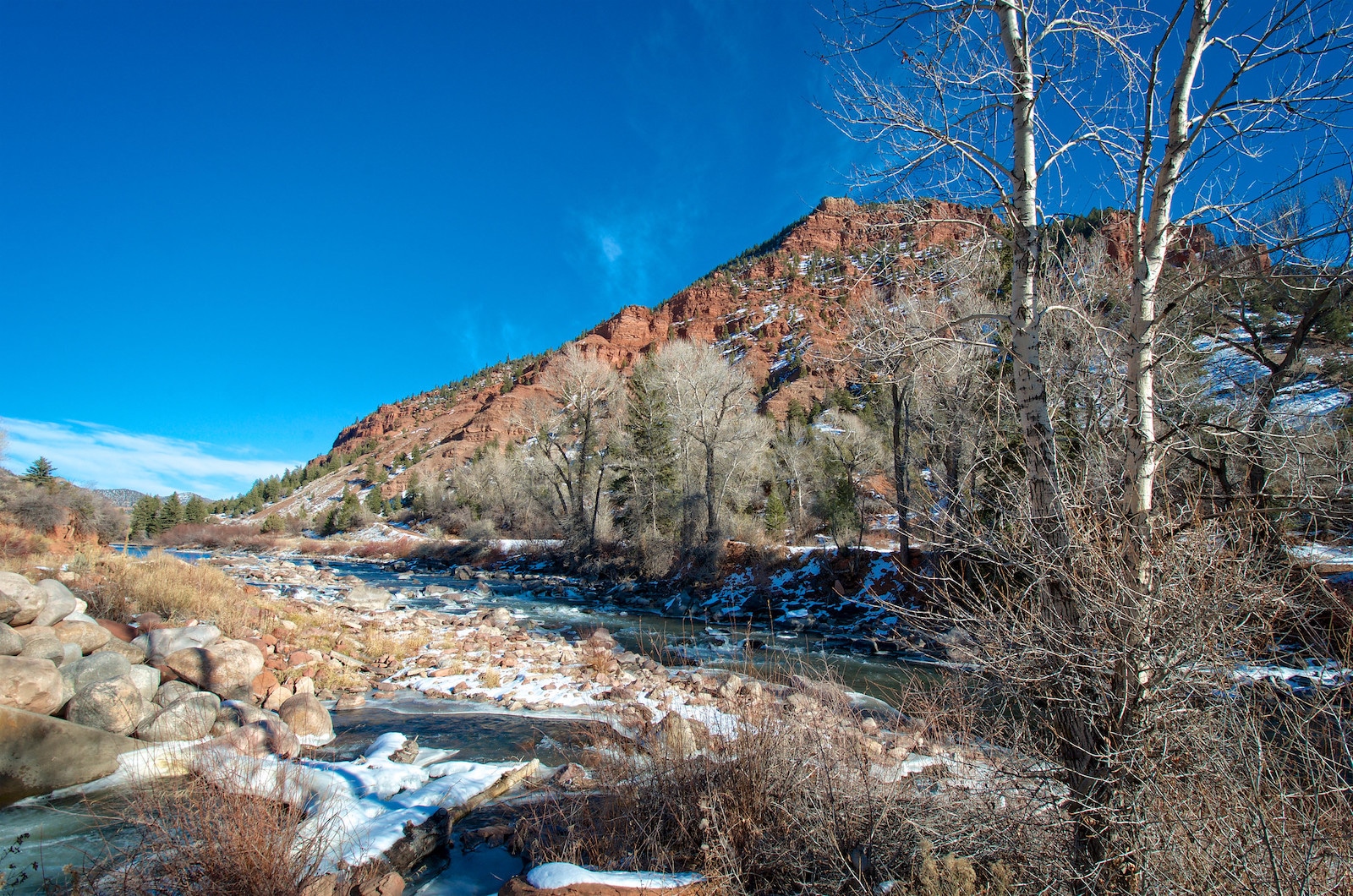 The Eagle River flows parallel to Main Street through town, so opportunities for fishing, kayaking, and rafting are never far away. For guided fishing, consider booking a trip with Minturn Anglers, a local company offering overnight floats, wading trips, and even guided horseback fly fishing.
For whitewater rafting, Minturn is home to the Dowd Chutes, an intense section of the Eagle River that contains whitewater up to Class IV. Beginners should consider consulting a nearby rafting outfitter like Arkansas Valley Adventures. If that's too intense, the nearby Lower Eagle River features gentler water that is more appropriate for kayaking and floating
Little Beach Park
The perfect place for an afternoon walk or lunchtime picnic, Little Beach Park is a picturesque public space nestled directly beside the Eagle River near downtown. Visitors traveling with children will enjoy the impressive playground, climbing wall, and basketball court, and everyone can take advantage of the picnic tables and grills scattered across the park. At the river, visitors can feel free to cast a line or put in a kayak.
Blue Starlite Mini Urban Drive-In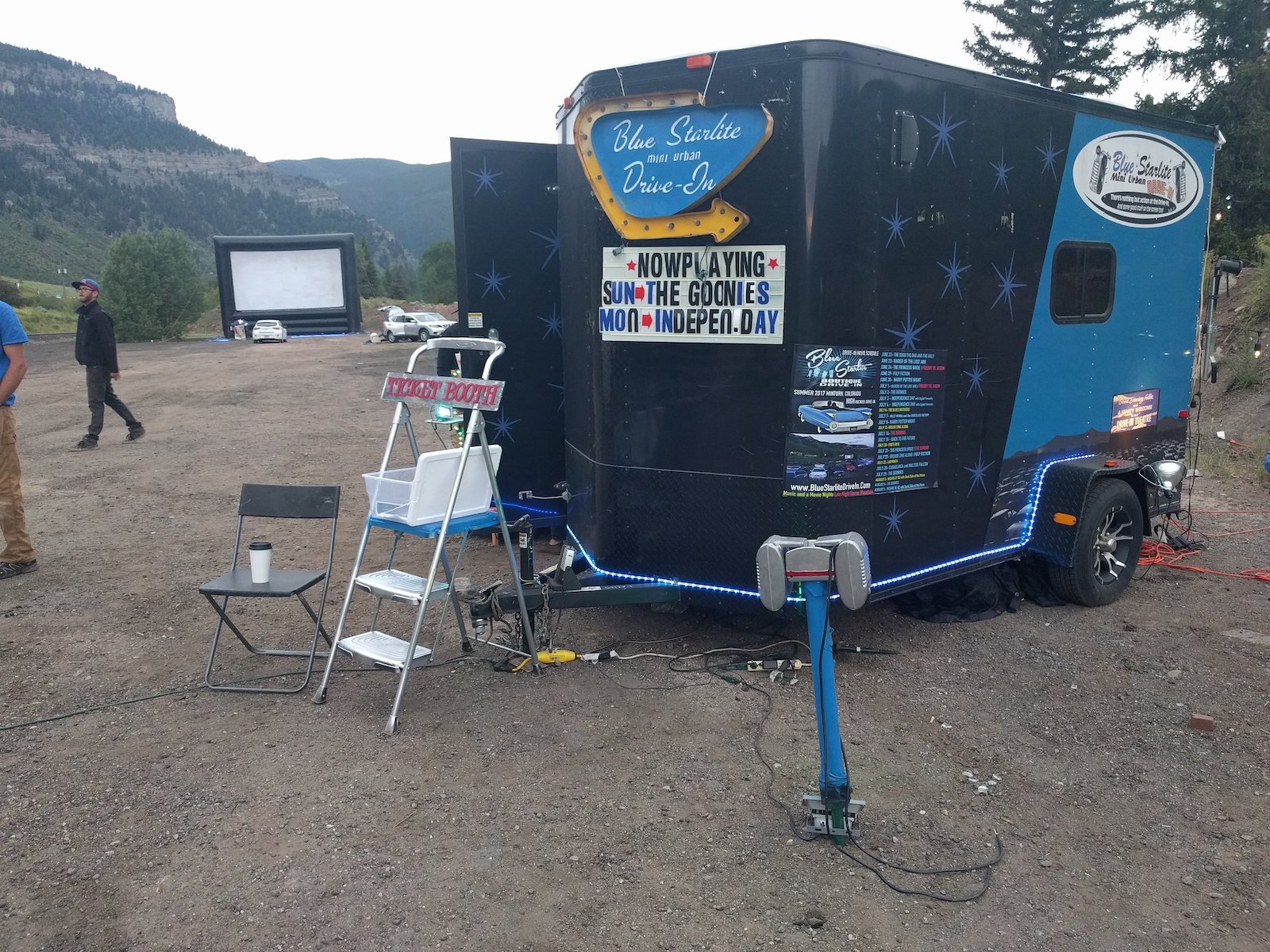 Showing a variety of indie films and classic movies filmed sometime between the 1940s and 1980s, the Blue Starlite is a small drive-in theater located right downtown. Showings generally begin at dusk, and parking spots are filled on a first-come, first-served basis. Gates open one hour prior to showtime, so arrive early for the best spot.
Visitors can purchase admission with concessions included or without. Concessions include classic drive-in fare like popcorn, hot dogs, nachos, candy, and more. Showings occur most weekends throughout the summer with the occasional night during the week, and most nights include a double feature. Dogs are welcome, but they must remain leashed at all times.
Winter
Situated between two world class ski resorts, Minturn is close to all the action. Thanks to its convenient access to highway I-70, you can be at a number of other winter attractions, such as those in Summit County. Or take US-24 to a backcountry wonderland.
Basecamp for Skiing at Vail and Beaver Creek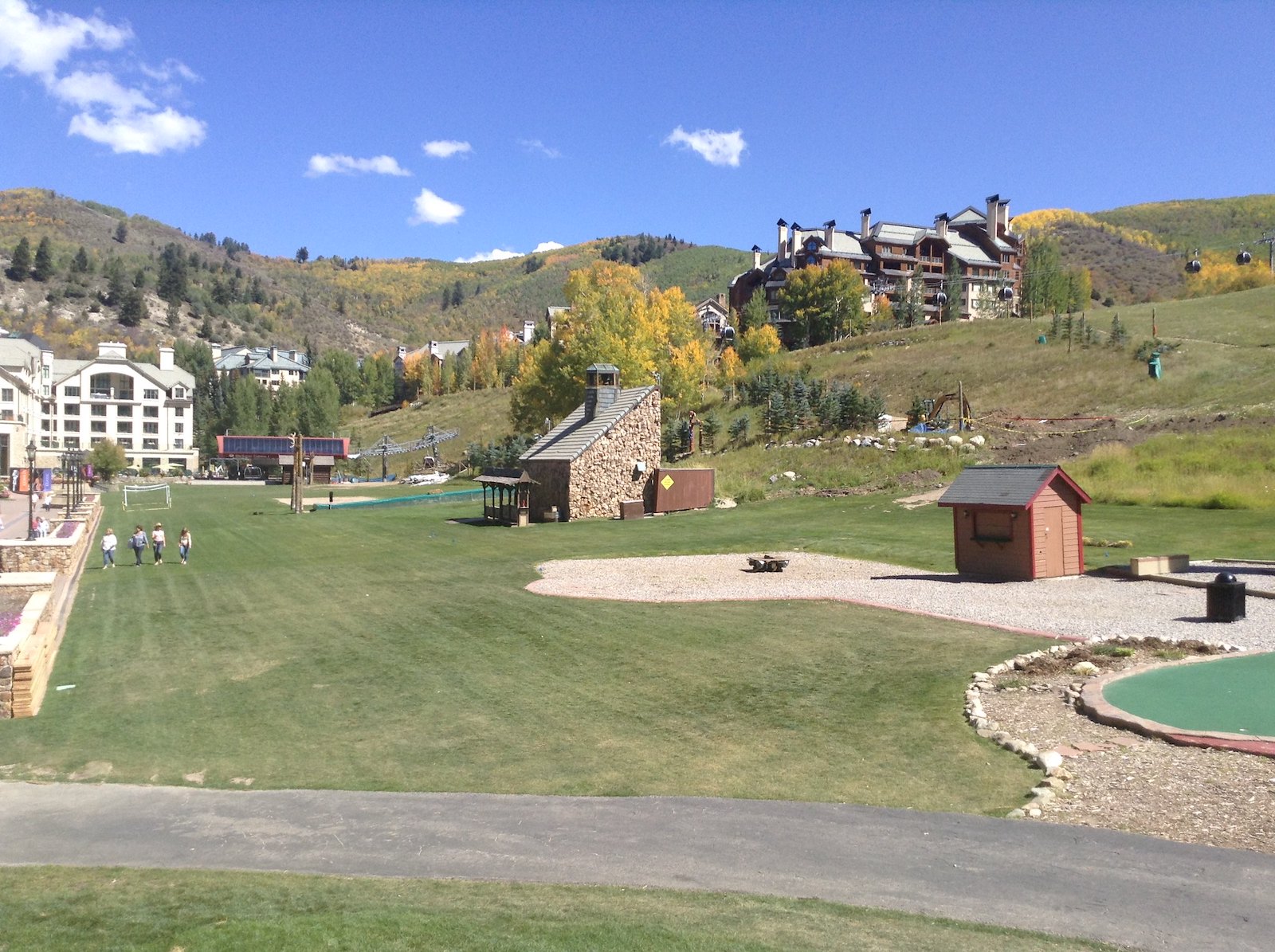 Situated almost perfectly in the middle, Minturn provides the perfect basecamp for exploring Beaver Creek and Vail, two of Colorado's most famous ski resorts. Vail Ski Resort features over 5,000 skiable acres and nearly 200 trails, but Beaver Creek's 2,000 skiable acres is nothing to scoff at. Both resorts have equipment rentals and lessons for beginners as well as a significant number of advanced runs for more experienced skiers.
Before heading back to town after a day of skiing, be sure to check out Beaver Creek Village, a fun area at the base of the mountain offering shopping, dining, and galleries. At Vail, stop by Lionshead Village, a pedestrian-only section of the resort with shopping, dining, and a scenic ice-skating rink.
Backcountry Skiing and Snowboarding
Besides the large and ever-popular ski resorts located just minutes from town, Minturn is also within close proximity to great backcountry skiing. Meadow Mountain, which towers above town to the west, is one such option. Featuring mostly open meadows with the occasional patch of trees, this is a fun, intermediate mountain to ski. Visitors should keep in mind that this is a popular spot, and snowmobiles are permitted.
For a much more legendary backcountry ski run, consider attempting the Minturn Mile. Accessible from the top of chair 3 or 7 at Vail, this famous run requires a short hike to access. Despite the name, the route is around three miles in length, and it loses almost 3,000 feet of elevation before ending right outside of downtown. Though it's close to Vail, this is a remote and un-patrolled run, so attempt with caution.
Cross-country Skiing
Minturn is the proud site of Maloit Park, a cross-country skiing area with 10 kilometers of trails maintained by the Ski & Snowboard Club of Vail. Home to a number of high-level events including competitions and training for Olympic hopefuls, a visit to Maloit Park offers visitors the possibility to see and practice with incredible athletes. The park also features a few ungroomed trails perfect for snowshoeing.
Another popular destination for nordic skiing is the Vail Nordic Center. With 17 kilometers of ski trails as well as 10 kilometers of snowshoe trails, this is a great option for athletes of all levels. Lessons and rentals are available for beginners.
Snowmobiling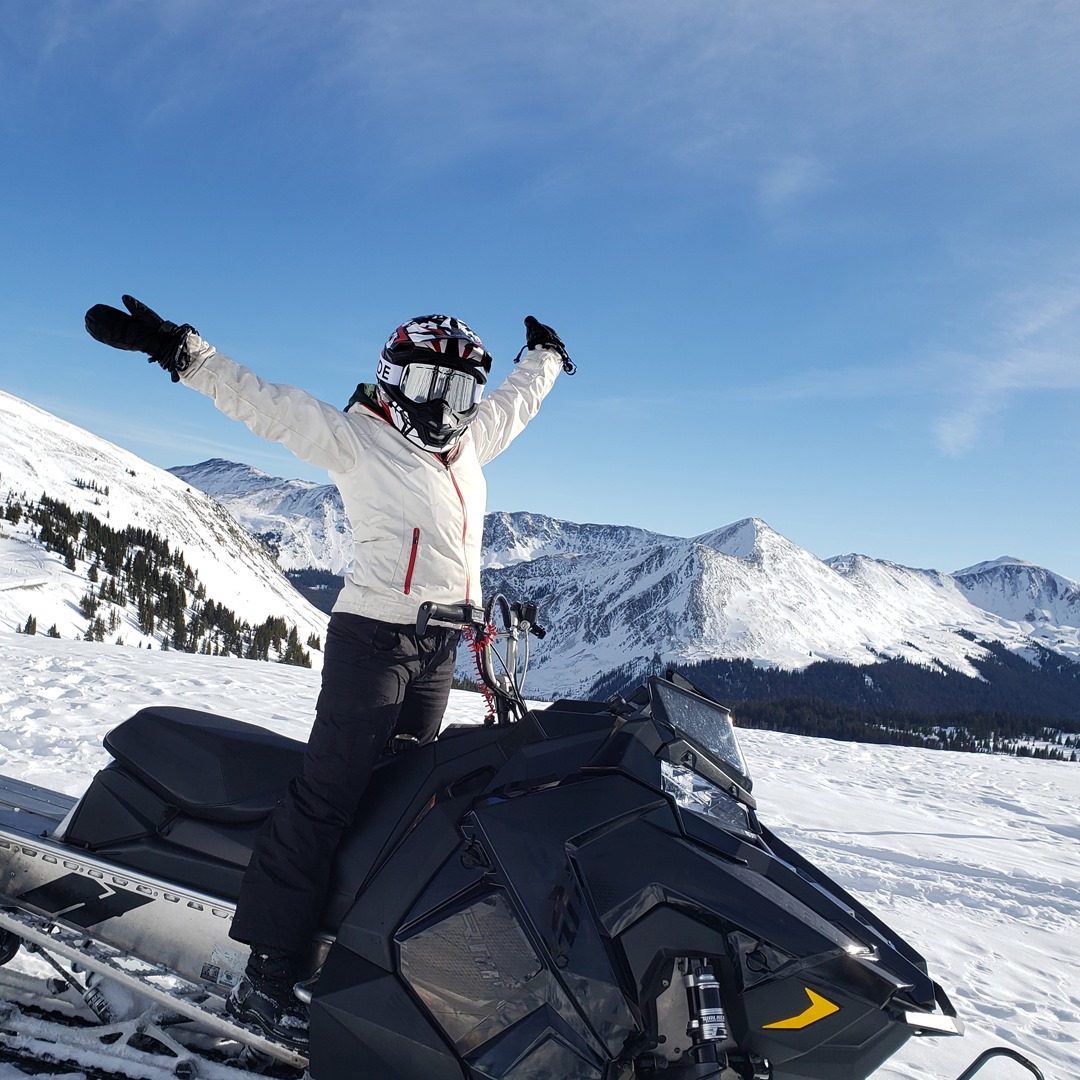 Colorado's long, cold winters provide the perfect opportunity for snowmobiling. For those looking to try out this fun activity, consider renting equipment from Rocky Mountain Adventure Rentals. Located downtown, this local business offers daily and half-daily snowmobile and Timbersled rentals. Rentals include helmets, trailers, gas, and GPS tracking, so visitors only need to bring a vehicle that can tow and good winter clothing.
There are a number of popular snowmobiling areas nearby, among which is a large swath of land south of town near Red Cliff. The trailhead is positioned directly off of US Highway 24, and the trails wind through the Vail Pass Winter Recreation Area.
That's a look at a slice of the fun activities to do in Minturn throughout the seasons. Add on some things to do in Vail and fun in Beaver Creek you'll keep the thrills high all year long.