Known as the "Switzerland of America," Ouray, Colorado is a beautiful mountain town surrounded by rugged canyons and the unparalleled beauty of the San Juan Mountains. Located in Southwestern Colorado, Ouray is famous for its hot springs, outdoor activities, and its historic charming downtown.
From off-roading adventures to deep soaks in the area's hot springs, here are your things to do in Ouray.
Year-round Activities
No matter what time of year you plan to visit Ouray, there is an abundance of activities that await the ever-curious. Begin your days adventuring to majestic waterfalls and end them with a relaxing soak in one of the town's many hot springs. Here are our top year-round activities to enjoy in Ouray.
Hot Springs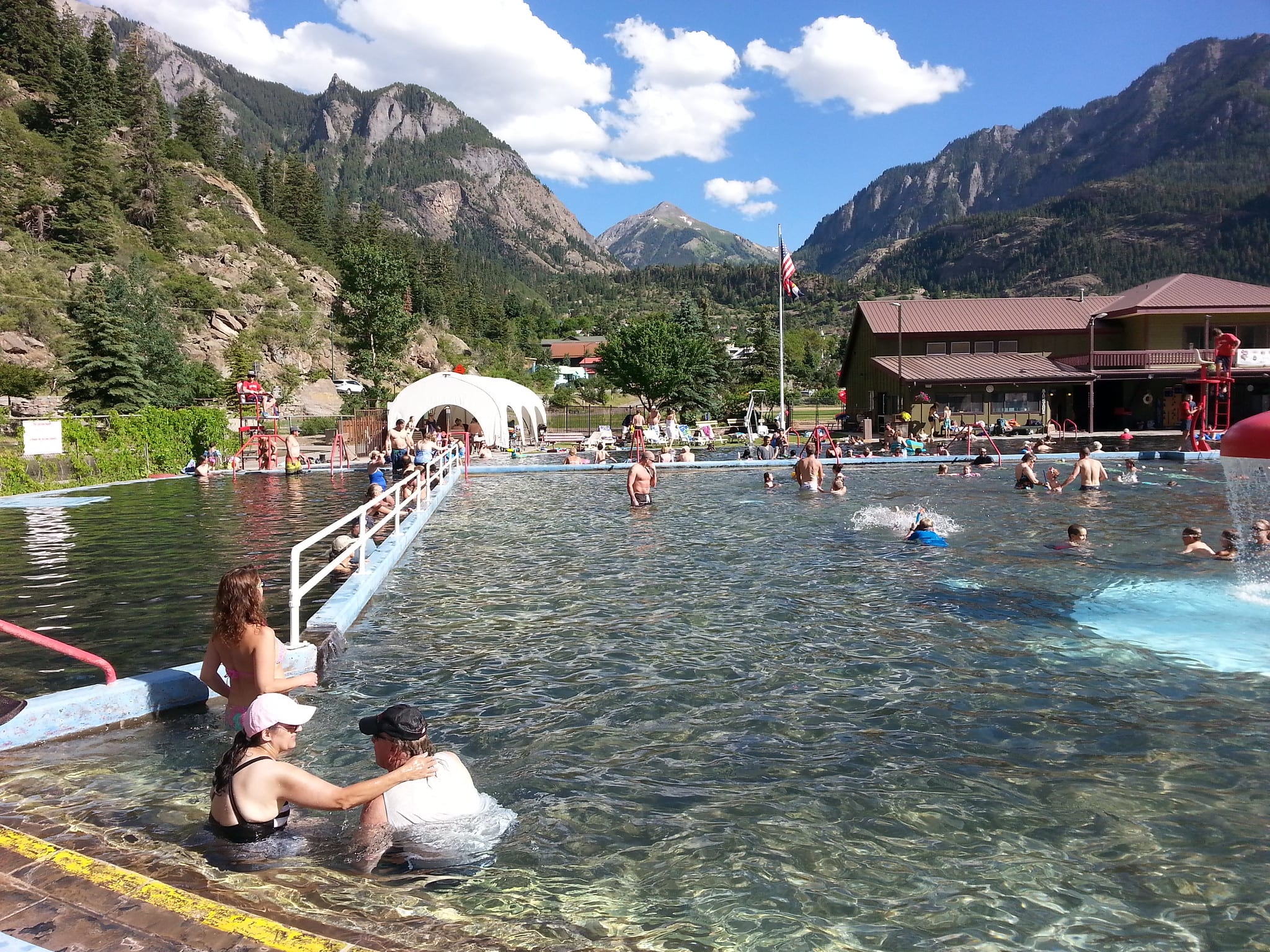 One of the primary draws of Ouray is the five famous sulfur-free hot springs that are situated in the city. A perfect way to end a day of hiking, skiing, or just exploring the town, no visit to Ouray is complete without a soak in a hot spring pool.
Ouray Hot Springs is the most famous of the hot spring areas in the region. Situated in a valley surrounded by tall mountain peaks, the five hot spring pools that make up the springs are complemented by water slides, a playground, and even a climbing wall, making this a great activity for the whole family.
Box Canyon Falls Park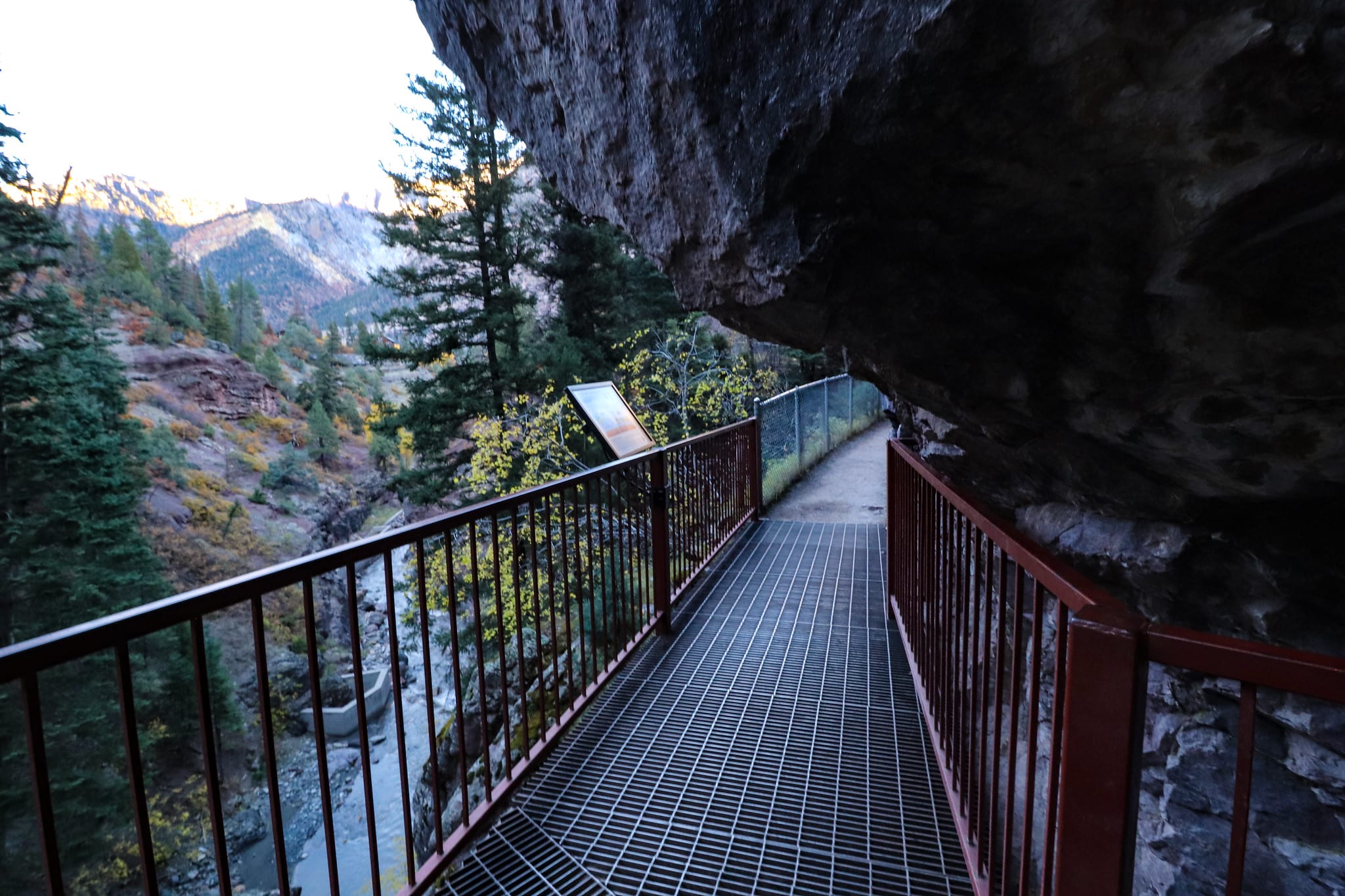 Made up of three main trails, Box Canyon Falls Park offers an easy opportunity to experience the natural beauty of Canyon Creek and the eighty-five-foot waterfall that gives the park its name. Situated in a narrow canyon surrounded by hundred-foot walls, the waterfall is easily accessed from the Falls Trail, a short, five hundred foot walk into the canyon.
For those hoping for a longer hike, consider the High Bridge Trail, which makes its way to the top of the canyon and crosses a bridge, providing fantastic views of the falls throughout. In addition to the waterfall, the park features a sizeable picnic area as well as a visitor center that is closed during the winter.
Ouray Alchemist Museum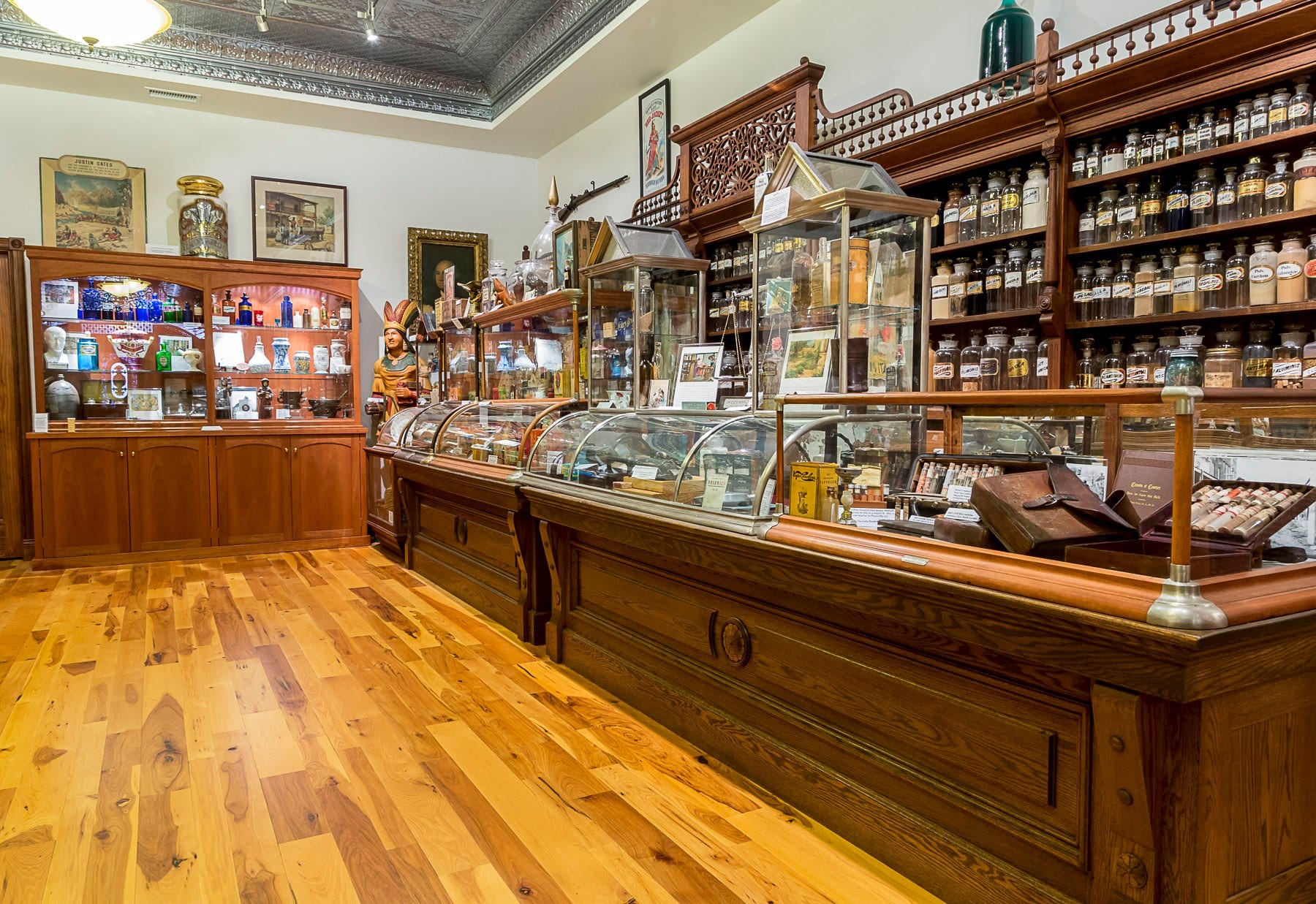 Ouray Alchemist Museum is a unique museum situated in downtown Ouray. Displaying a large collection of pharmaceuticals that showcase the history of medicine in Colorado, this museum is a great stop for all visitors interested in the rich history of the Frontier era of Colorado. Some of the artifacts date as far back as the 16th and 17th centuries and the museum features a large collection of patent medicine with original artworks.
For visitors searching for accommodations in Ouray, the Ouray Alchemist Museum also has a large penthouse suite situated above the museum that is available for short-term rentals year-round.
Ouray County Museum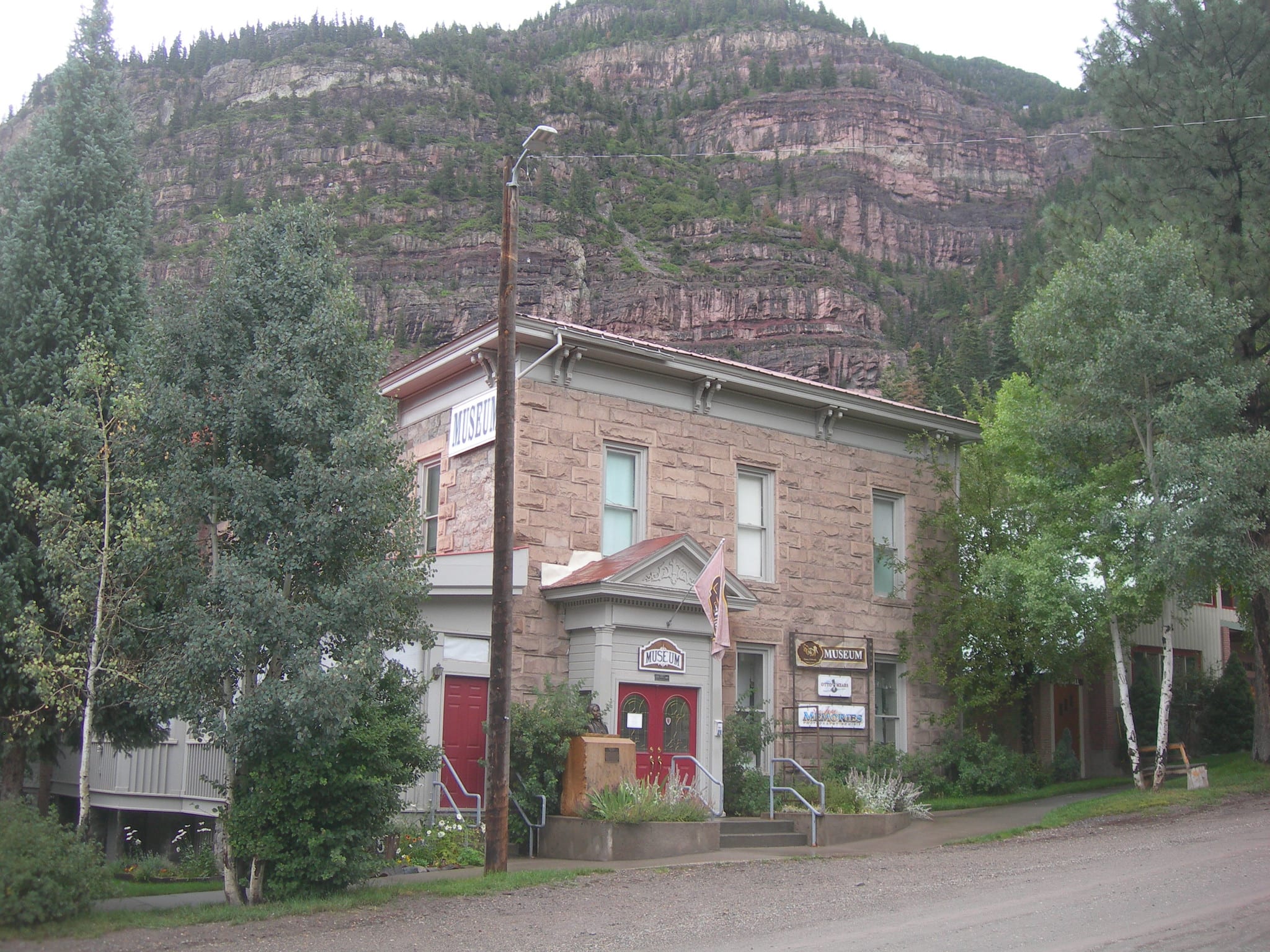 Housed in a Miners' Hospital that first opened in 1887, the Ouray County Museum houses a fantastic collection of artifacts that showcase the history of Ouray and the surrounding San Juan Mountains. Spanning twenty-seven rooms, the County Museum displays significant artifacts on mining, ranching, and railroading. Additionally, the museum features a variety of exhibits detailing daily life in Ouray as well as recreations of cabins and a barn.
Visit Local Breweries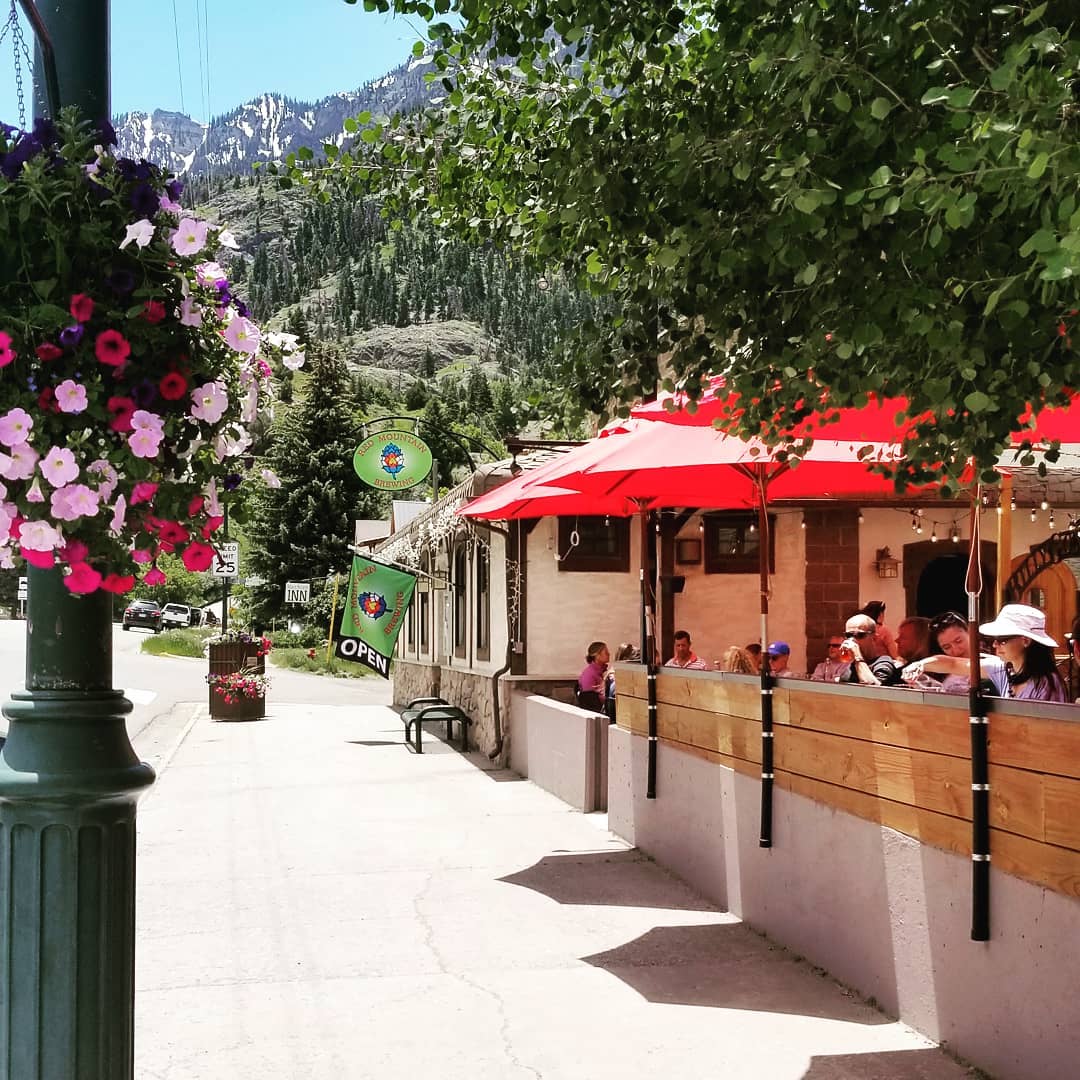 Whether it's a hot summer afternoon or a cold, blustery winter evening, spending time at one of Ouray's four local breweries is a great way to pass the time. Ouray's breweries, like Red Mountain Brewing and Ouray Brewery, offer local craft beers that are sure to please beer aficionados of all levels. Besides the beer, most of these local breweries also offer great local food and even rooftop patios and bars.
Wright Opera House
With a history dating back to the nineteenth century, Wright Opera House is a beautiful historic building situated in downtown Ouray, Colorado. The Wright Opera House offers a variety of events throughout the year including live music, live theater, and even movie screenings. Additionally, the building is home to a variety of talks and lectures from local experts.
For anyone in need of a fantastic event space for weddings or other gatherings, Wright Opera House is available for rent year-round. Otherwise, visitors to Ouray should be sure to check out this historic spot by attending a performance or screening on the main stage.
Summer Activities
Whether you are looking to explore the mountains on foot, by car, or by bike, there are many ways to enjoy Ouray in the summer! For the outdoor enthusiasts in all of us, here the top summer activities in Ouray.
Scenic Drive along San Juan Skyway/Million Dollar Highway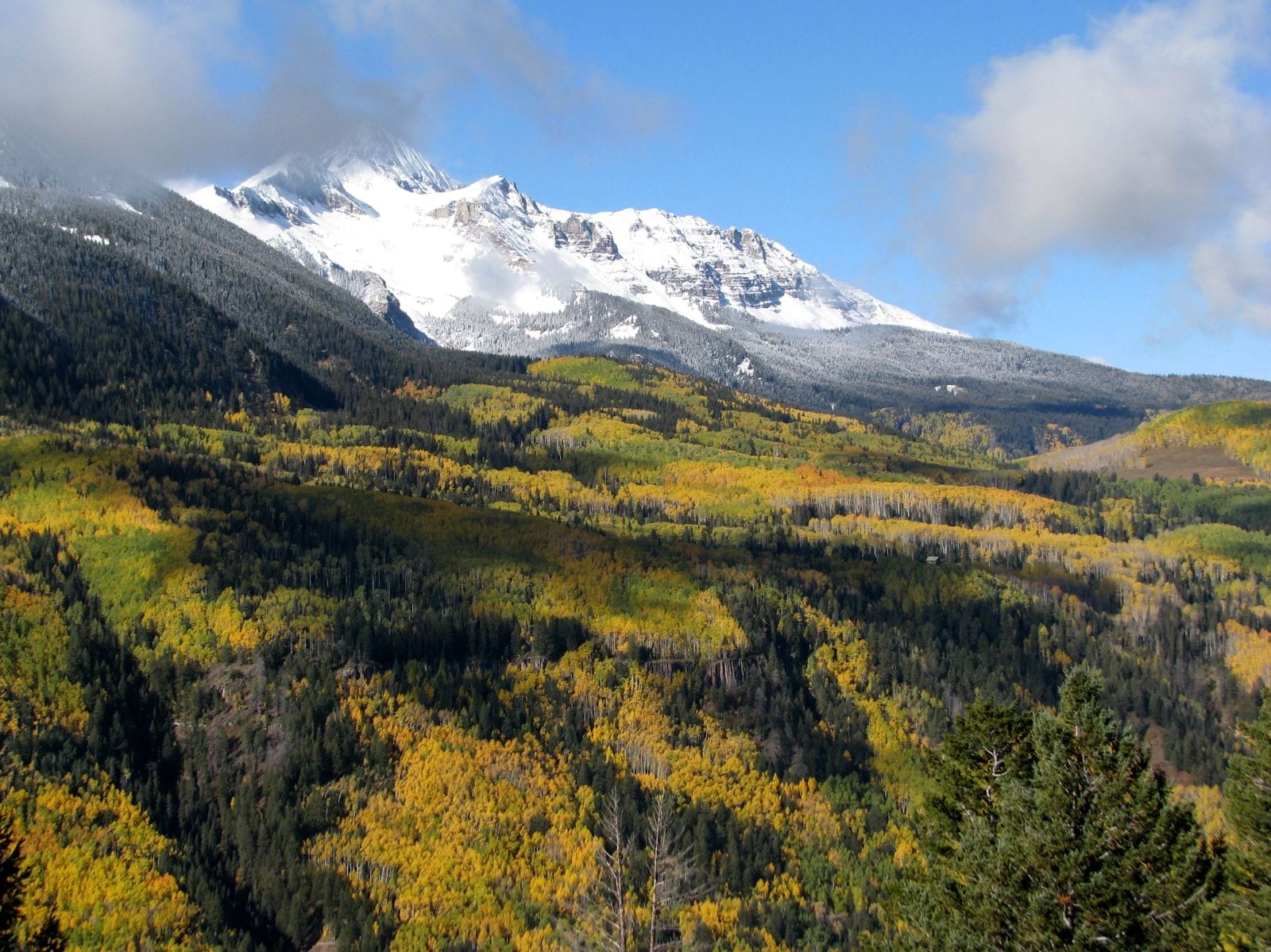 The San Juan Skyway Scenic Byway is a 235-mile loop that winds through the beautiful San Juan mountains in Colorado. Granted the prestigious title of National Scenic Byway, the San Juan Skyway is arguably the best and easiest way to take in the grand beauty of the San Juan mountains.
From Ouray, visitors have access to two of the great stretches of the Skyway. Heading south from Ouray on the Skyway lies the Million Dollar Highway, aptly named both for its high cost to create and for the beautiful views it passes by.
It eventually leads to Silverton after crossing Red Mountain Pass at 11,075 feet, and heading north leads to Telluride. Either way, this scenic drive is a great summer activity for exploring the natural beauty that surrounds Ouray.
Hiking Yankee Boy Basin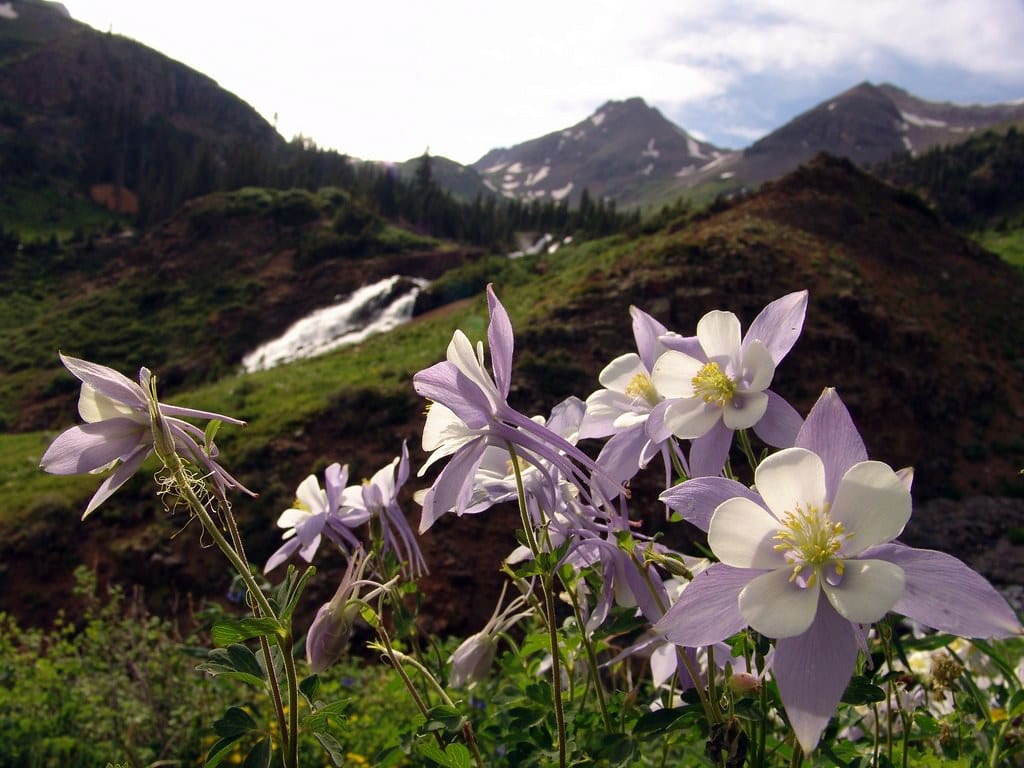 Yankee Boy Basin, surrounded by some of the San Juan's most magnificent peaks, is situated right outside of Ouray in the Uncompahgre National Forest. Besides the massive peaks, including Mount Sneffels, one of Colorado's famous 14ers, Yankee Boy Basin is a fantastic area for viewing many of Colorado's summer wildflowers like the state's flower, the Columbine.
To reach the basin, medium or high-clearance vehicles are required, and four-wheel drive is required to reach the Mount Sneffels trailhead. From Yankee Boy Basin, many visitors choose to summit Mount Sneffels after enjoying the wildflowers and views afforded by the basin.
Biking Ridgway Area Trail System
Set outside of Ouray near the town of Ridgway on the Ridgway Area Trail System, also known as RAT. It is a system of single-track mountain biking trails totaling over thirty miles. With easy access from Ouray and Ridgway, bikers of all levels are sure to find a trail that is fun and challenging within the system.
The main trail to access the area is known as "The big cheese," and all of the trails feature rat-inspired names thanks to the humourous abbreviation given to the RAT system. Ultimately, whether rushing down the expert level "exterminator" trail or cruising down the beginner-friendly "Rattus Maximus," a visit to the RAT is a great way to spend a summer day near Ouray.
Ouray Perimeter Trail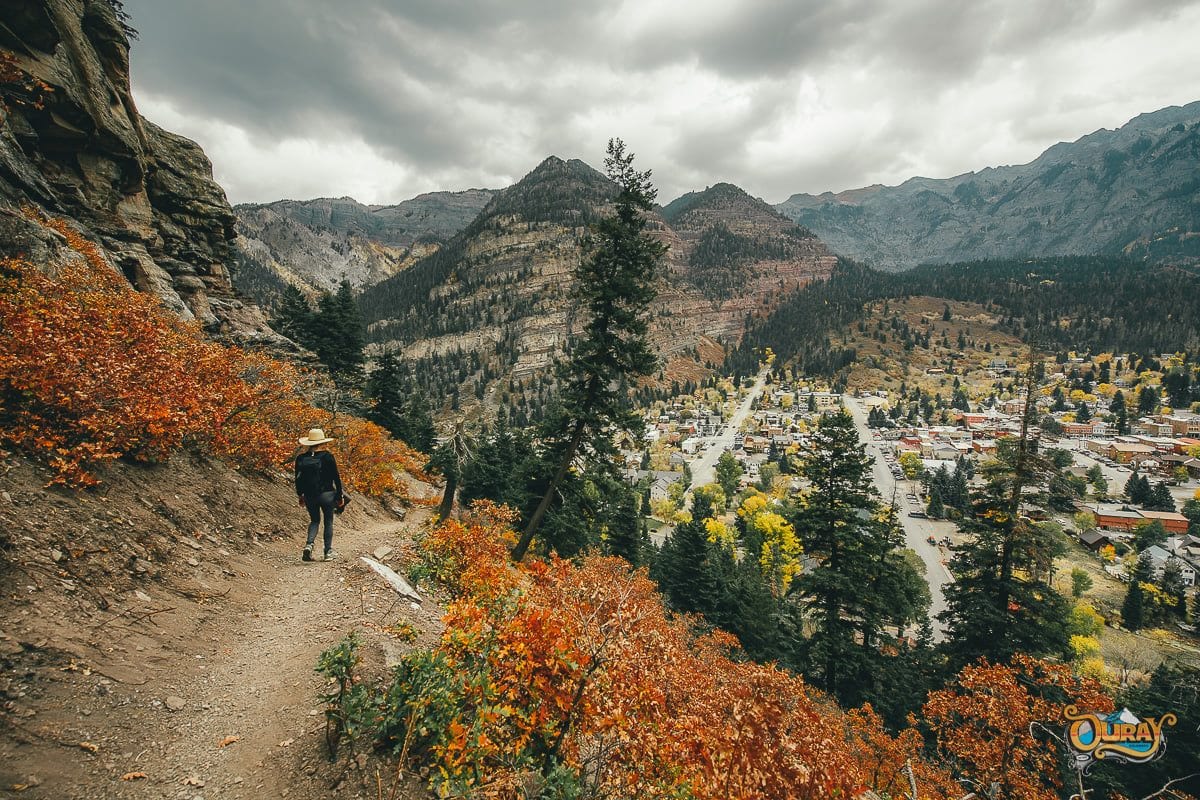 The Ouray Perimeter Trail is a unique six-mile trail that follows the outline of the city. There are numerous places to access the trail, so there is no need to commit to the full trail in order to experience it. The Ouray Perimeter Trail features four separate waterfalls and countless beautiful views, so a summer hike on this local trail is sure to be rewarding.
Throughout the approximately six miles, the trail gains 1,600 feet in elevation, topping out at 8,500 feet above sea-level at its highest point. From here, the views of the San Juans are magical. Since this trail never strays far from the city limits, there are many bail-out points, making this a great trail for beginner hikers looking to test their legs on a six-mile hike.
Ouray Via Ferrata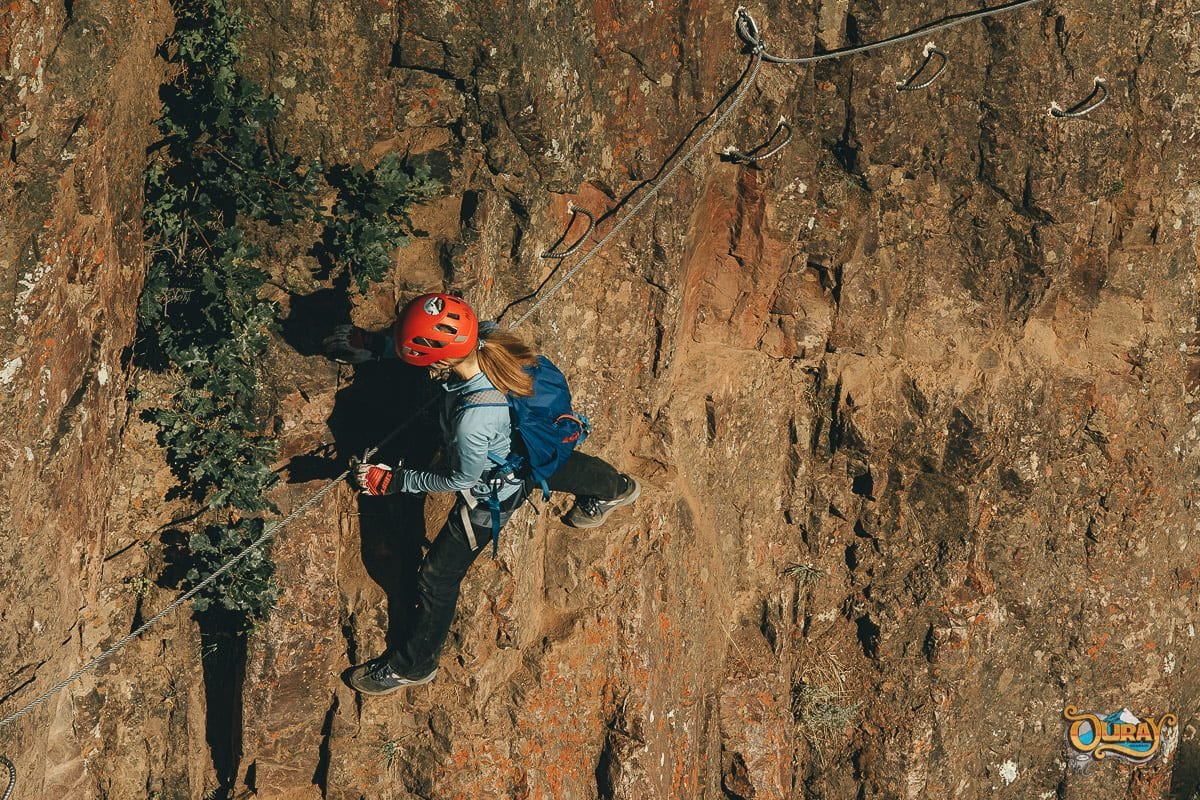 Climbing and winding along the cliffs of the Uncompahgre Gorge, the Ouray Via Ferrata is a fantastic and safe way to experience the beauty of the Gorge. Spanning approximately 0.8 miles through the Gorge, this Via Ferrata is free to use and open to the public, making it a great choice for the summer or fall visitor to Ouray.
The route is composed of rock ledges, two bridges, and even some traditional European rungs that give Via Ferratas their name. Proper equipment is required, including a climbing harness and helmet. Though the route is only 0.8 miles in length, it generally takes around four hours to complete thanks to the fairly difficult, 4b rated climbing that is encountered on the trip.
4×4 and OHV driving on the Alpine Loop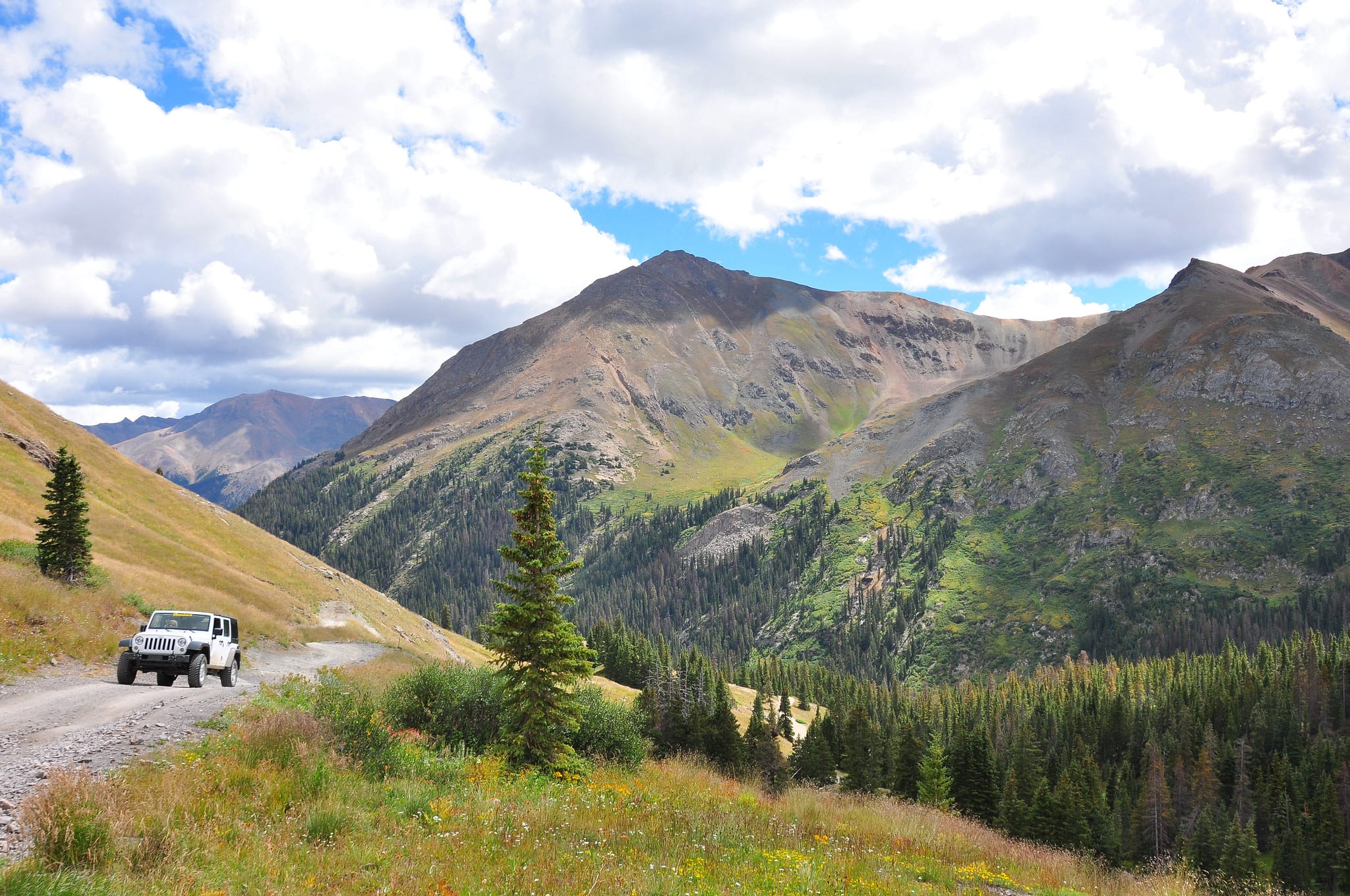 The Alpine Loop, which is one of Colorado's 26 scenic and historic byways, is a 63-mile long mountain track that connects the towns of Lake City, Ouray, and Silverton. Generally clear of snow from June-September, this off-road adventure requires high-clearance, four-wheel-drive vehicles to tackle the often rough terrain.
Visitors who set off to conquer this all-day adventure are rewarded by beautiful views atop Engineer and Cinnamon Pass, both of which are over 12,000 feet in elevation. Besides the views, the route passes through a number of abandoned ghost towns including Animas Forks and Capitol City. Despite the vehicle requirements, the Alpine Loop is one of the most rewarding ways to experience the San Juans.
Winter Activities
Winter in Ouray brings about stunning snow-capped mountain peaks, picturesque Maint Street scenes, and several outdoor activities such as ice climbing. Be sure to add these things to do in Ouray during the winter to your travel itinerary.
Ouray Ice Park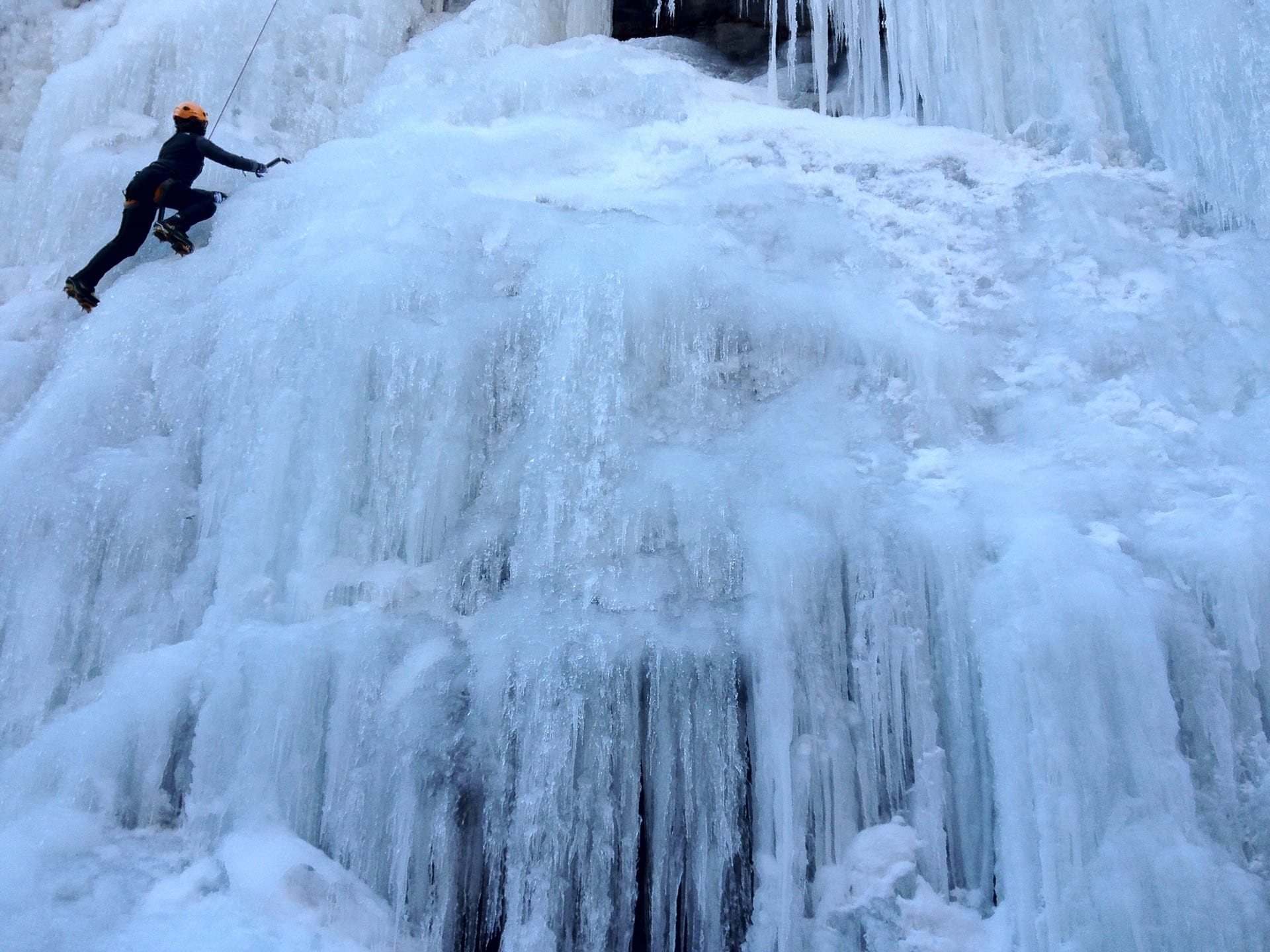 Located within walking distance of downtown Ouray is the Ouray Ice Park, an expansive, man-made ice climbing park featuring over 100 ice climbs. Free to use and open to the public, this world-class park set in the beautiful Uncompahgre Gorge transforms into an icy wonderland due to thoughtfully placed irrigation pipes and over a hundred showerheads that send water into the gorge. Offering over three miles of vertical climbing terrain, ice climbers of all levels are sure to find a route that suits them perfectly.
Every year in January, ice climbers from all over the world gather for the Ouray Ice Festival, a three-day event featuring countless climbing clinics, competitions, and even dance parties. Whether visiting as a spectator or a participant, a visit to Ouray during the Ice Festival is a great winter vacation for the adventurous traveler.
Skiing and sledding adventures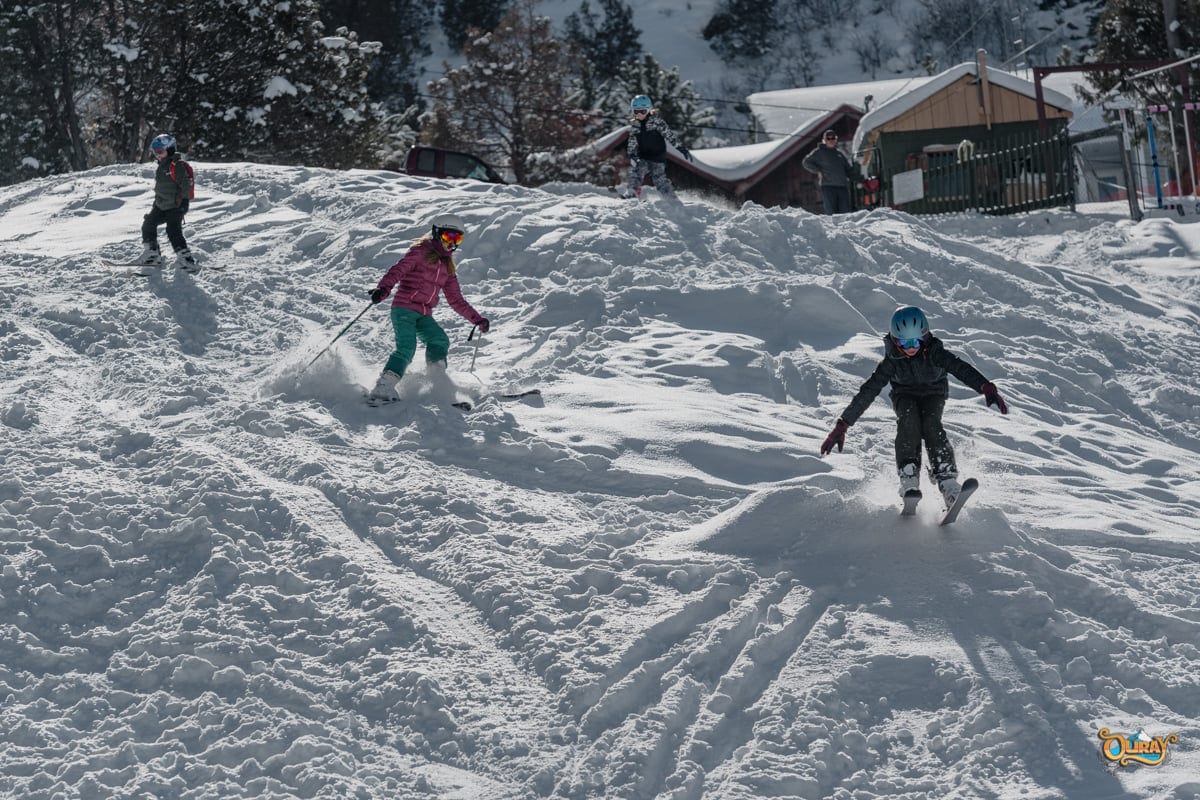 Hit the slopes with Ouray's two skiing and sledding areas, Lee's Ski Hill and Vinegar Hill. Lee's Ski Hill is a small ski area located in town that features rope-tow and 75 feet of vertical slope. The ski hill is open from mid-December until the end of February or mid-March, depending on snow levels.
Not your typical sledding hill, the Vinegar Hill sledding area is actually a closed-off street block between 5th and 6th Avenues. Closed to vehicles from mid-December to early March, kids, and adults young at heart can bring their sleds and saucers to enjoy a favorite winter pastime.
Ouray Nordic Council Cross Country Ski Trails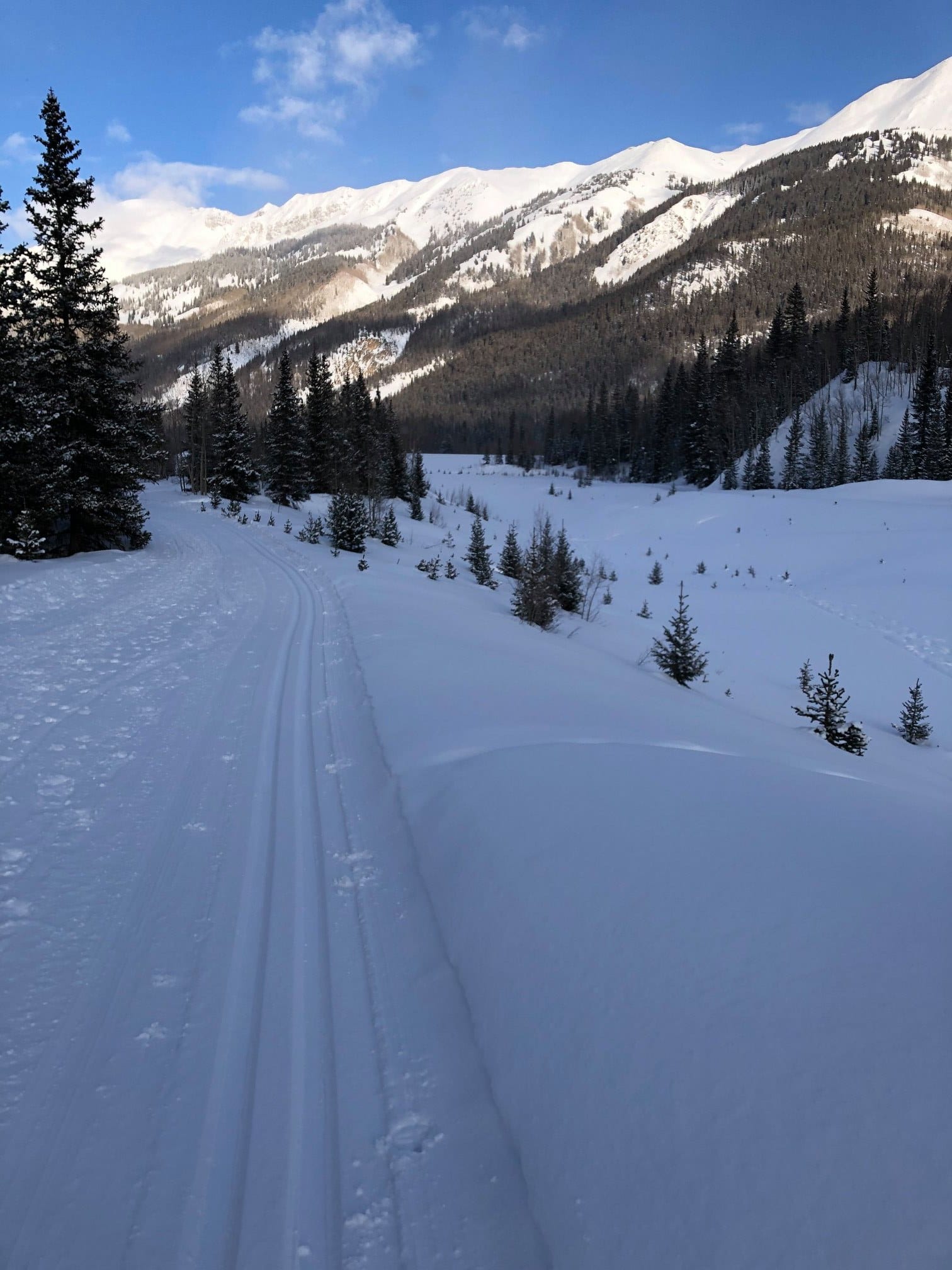 As is expected with a location in the middle of the San Juan Mountains, Ouray is a great basecamp for skiing in the local area. Maintained and developed by the Ouray County Nordic Council, the cross-country ski areas near Ouray are one of the best ways to experience the beauty that surrounds Ouray during the winter.
Situated just seven miles south of Ouray lies the Ironton Park Cross-Country Ski Area. From here, visitors can ski one mile to the abandoned ghost town of Ironton before continuing east towards Red Mountain. An inviting place for skiers and historians alike, this trail is a great way to experience Colorado in winter while also getting a sense of the region's rich history.
Pack your bags and start your mountain adventures with a trip to Ouray!