Located within the Spanish Peaks region of Colorado, the small town of Walsenburg packs in the adventures both indoor and outdoor. With unique museums, endless outdoor recreation, natural wonders, and stunning scenery, it is easy to see why Walsenburg has plenty to offer its visitors.
Discover your next Colorado adventure with these things to do in Walsenburg.
Year-round activities
Whether your travels take you indoors or outdoors, there is always something to do with these year-round activities in Walsenburg.
Walsenburg Mining Museum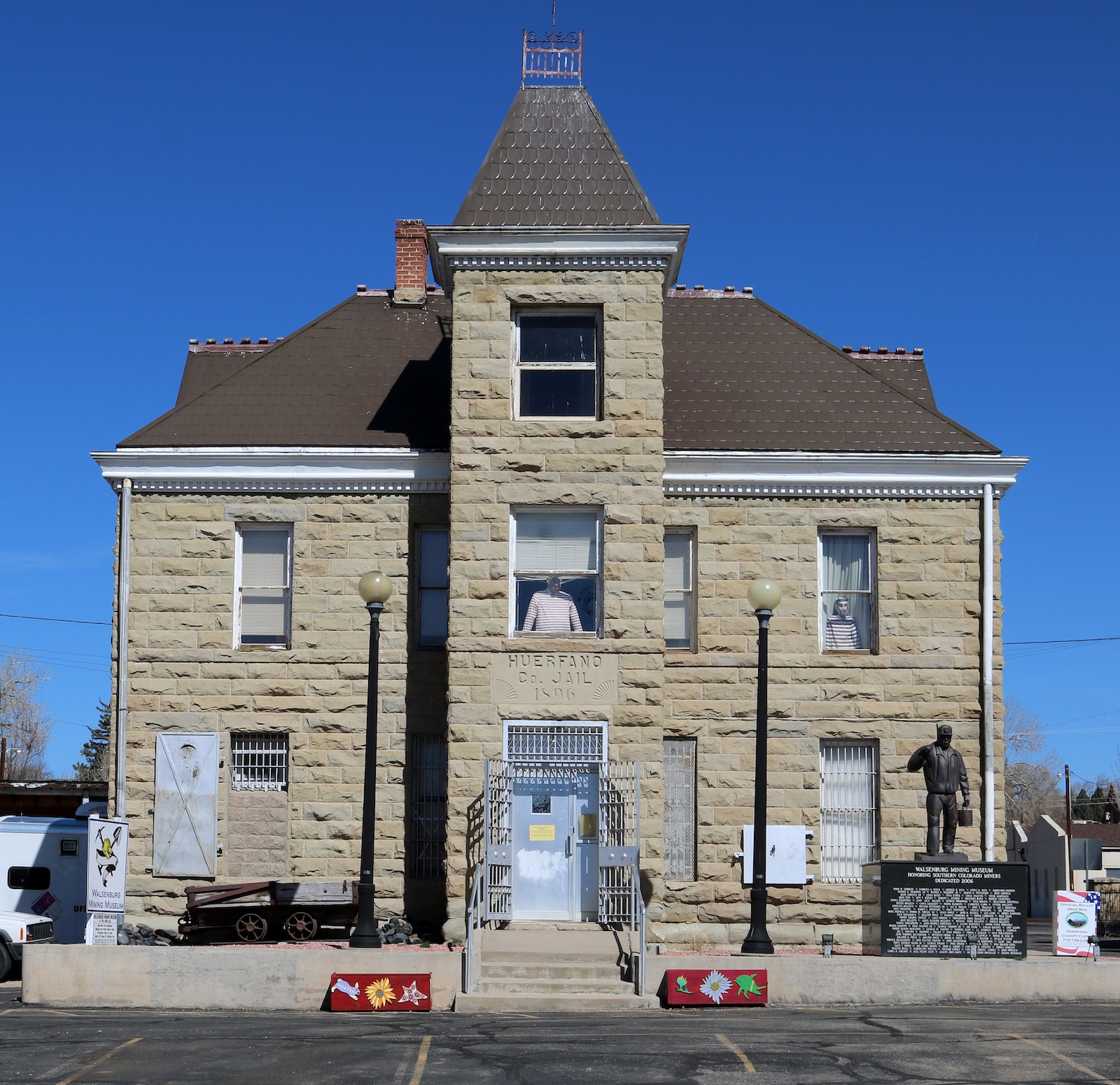 A city which got its nickname of the "City Built on Coal" from its large mining operations, a visit to Walsenburg wouldn't be complete with a stop at the Walsenburg Mining Museum. Built in 1896 as a jail cell, the museum now features a variety of exhibits exploring the rich history of mining in Huerfano County, all types of visitors can enjoy a visit to this museum.
Exhibits include original photographs of miners and their families, tools and equipment, clothing, and even original maps and charts. Since the museum is housed in a former jail, there are also a few exhibits dedicated to the history of the building, plus a furnished jail cell set up as it was in the late nineteenth century. After exploring the museum, be sure to check out the gift shop for souvenirs, books, and more.
Antique Avenue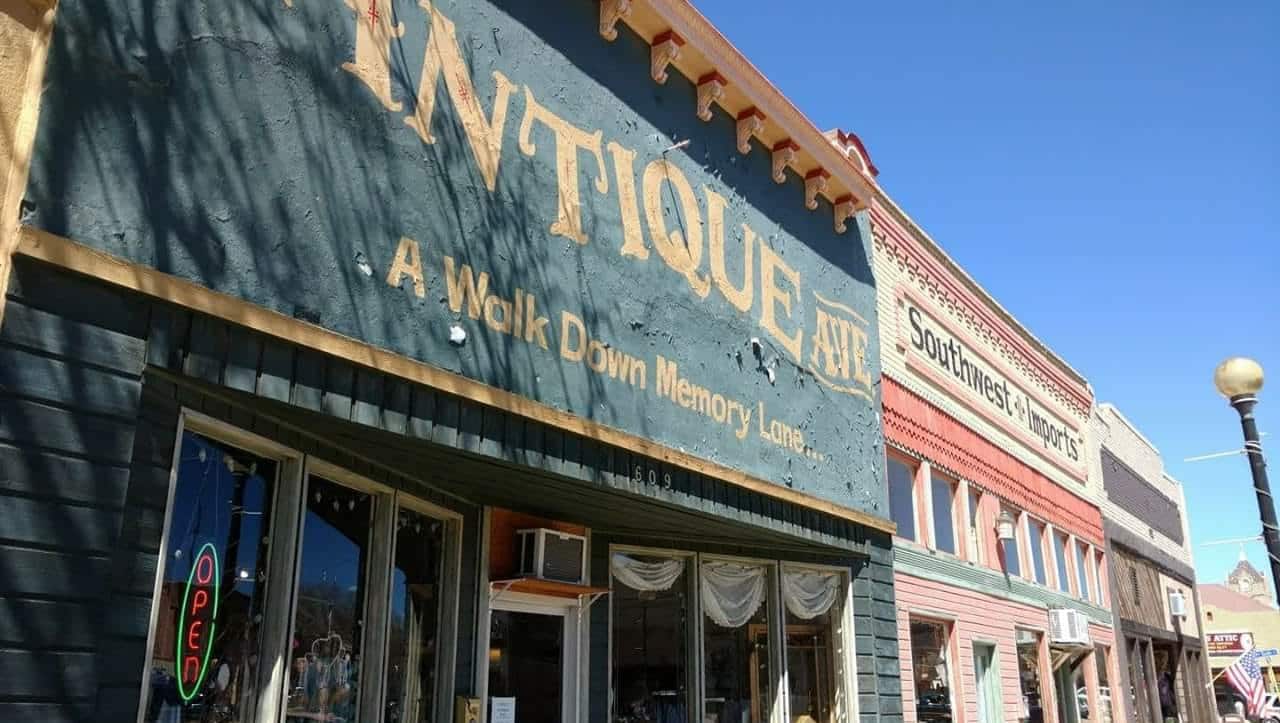 A favorite stop for those visiting Walsenburg is a trip to Antique Avenue. As the sign hanging above one of the entrances says, visitors are welcome to enter the store and embark on a "walk down memory lane." Scattered along Main Street, there are four different antique shops waiting for you to discover your next treasure. Discover antiques ranging from kitchenware to bicycles and everything in between.
Cuchara Mountain Park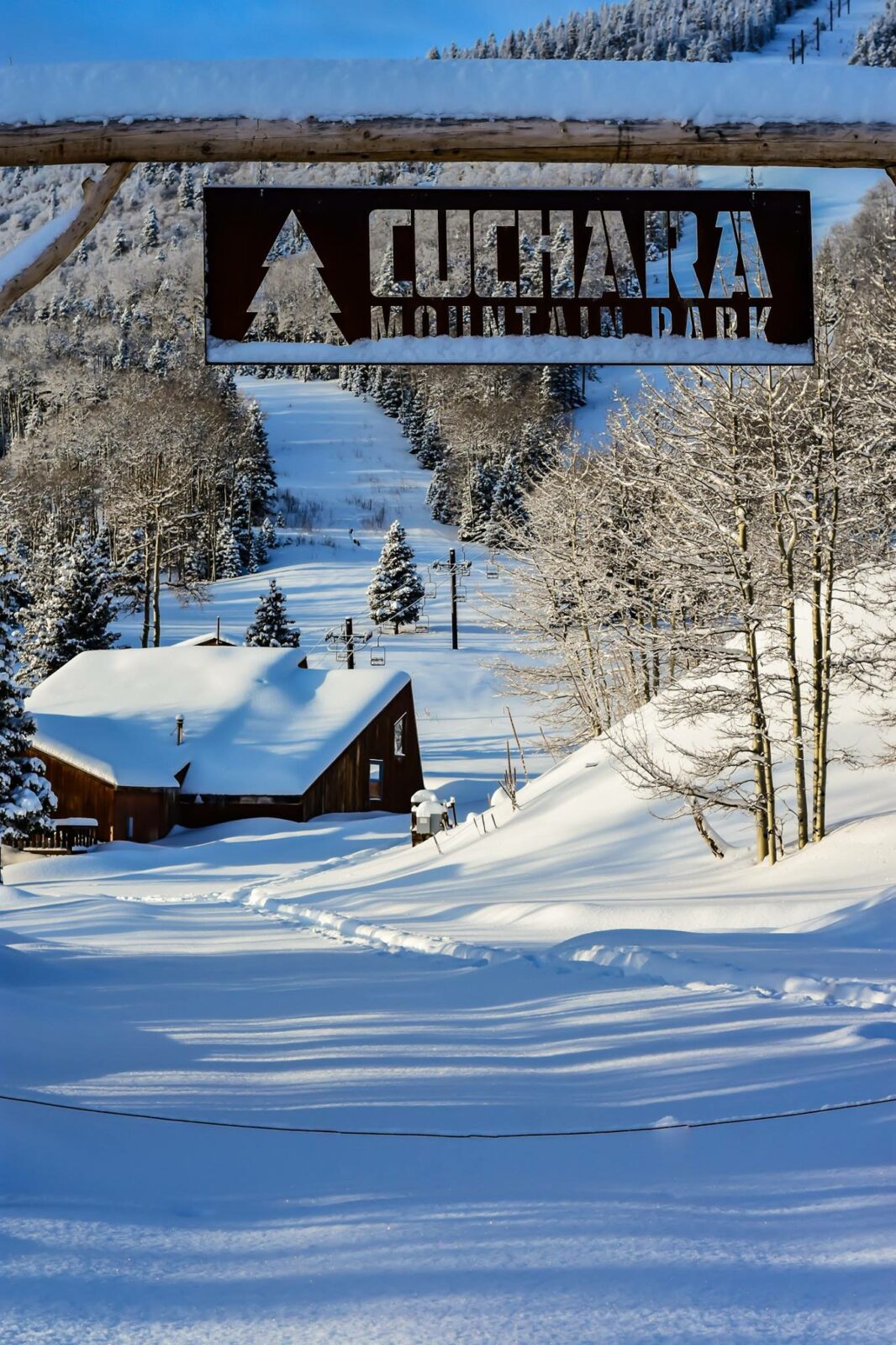 The Cuchara Mountain Park is a beautiful 50-acre public park that is free to access for the public. Set on the property of the old Panadero Ski Resort that closed in 2000, today the Cuchara Mountain Park is a year-round destination for visitors hoping to explore some of Colorado's pristine mountain terrain near Walsenburg. Although the ski lifts are now closed, visitors can still head up the mountain on foot and ski down.
Thanks to its prime location directly adjacent to the San Isabel National Forest, outdoor activities abound at the Cuchara Mountain Park. In the winter, locals and tourists alike visit the park for backcountry skiing, cross country skiing, and snowshoeing, while the summer brings disc golfers to the park's 18-hole course and hikers to explore the number of backcountry trails.
Museum of Friends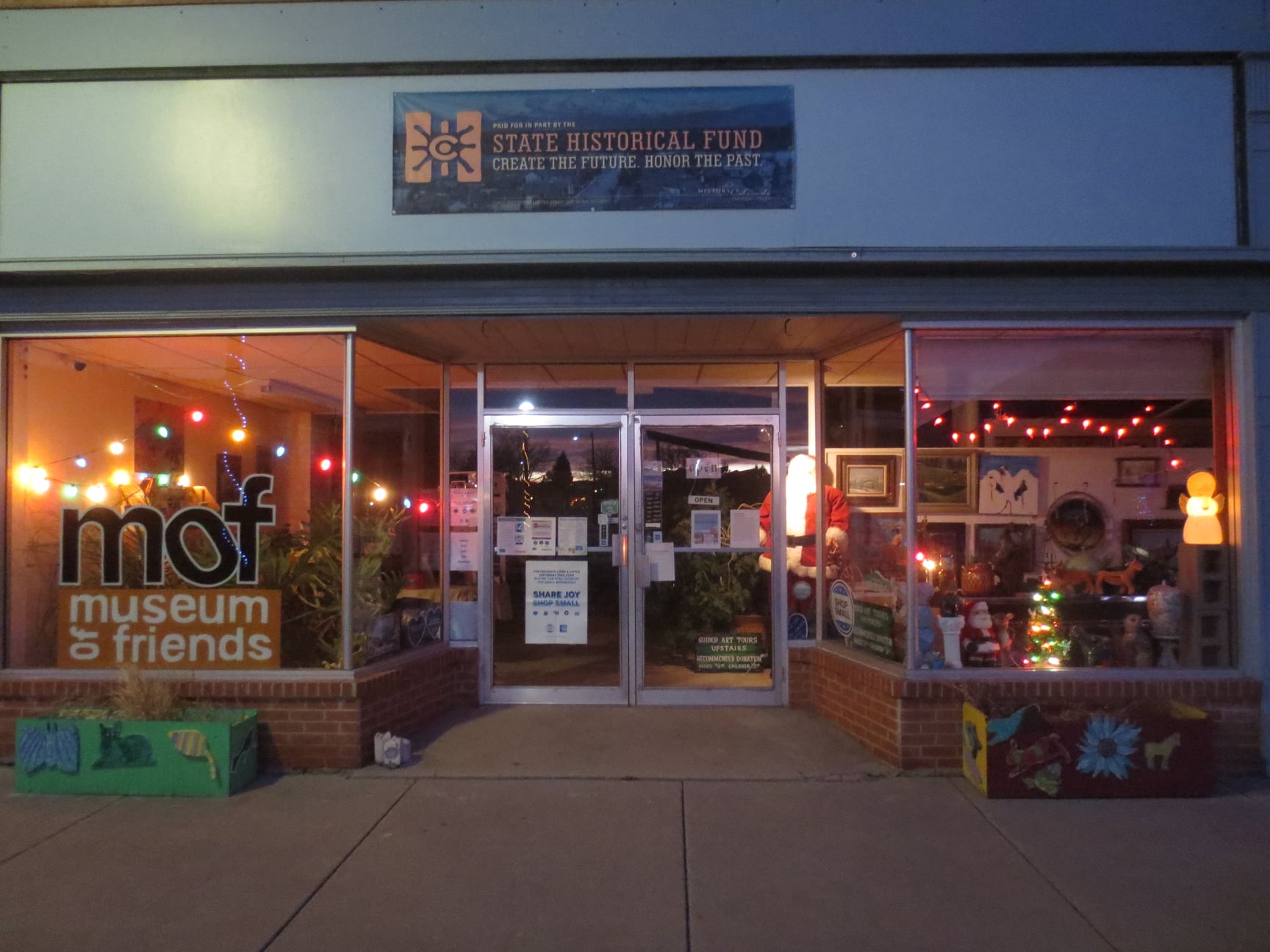 Originally opened in 2007, the Museum of Friends is a unique contemporary art museum featuring a collection of over 1,600 works that include paintings, sculptures, drawings, photographs, and more. The museum is dedicated to fostering an inclusive and egalitarian community where art is appreciated, so all visitors are welcome.
Besides the beautiful gallery space, the Museum of Friends also features a sizeable gift shop that sells souvenirs, T-shirts, and original art pieces. Visitors hoping to get an in-person tour of the museum should book ahead on the museum's website, but there are also virtual tours available online for free.
Highway of Legends Byway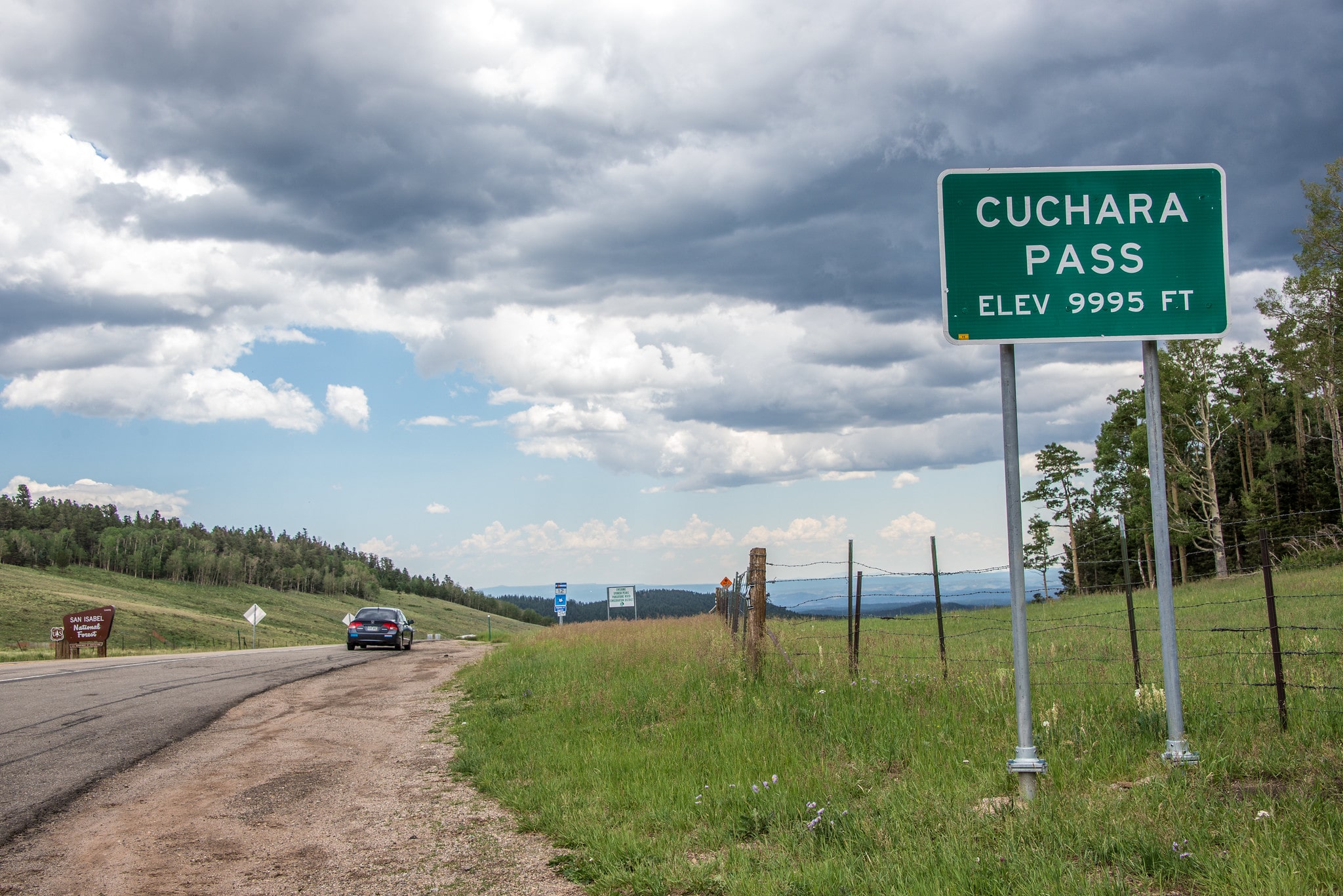 One of Colorado's famous National Byways, the Highway of Legends is a beautiful road that winds through the southern Rocky Mountains between the towns of Walsenburg and Trinidad. The total length of the road is 82 miles, so visitors should plan to spend at least two hours traversing the byway. The entirety of the road is paved, so it's accessible by standard two-wheel drive vehicles.
Two of the highlights of the Highway of Legends Byway are Cuchara Pass at 9,983 feet and Cordova Pass at 11,248 feet above sea level. Besides these two stunning passes, the byway runs through the San Isabel National Forest and passes nearby Lathrop State Park and Trinidad Lake State Park, so there's no shortage of outdoor activities nearby.
Summer activities
From luscious state parks to foraging for mushrooms and everything in between begin your adventures with these summer activities in Walsenburg.
Lathrop State Park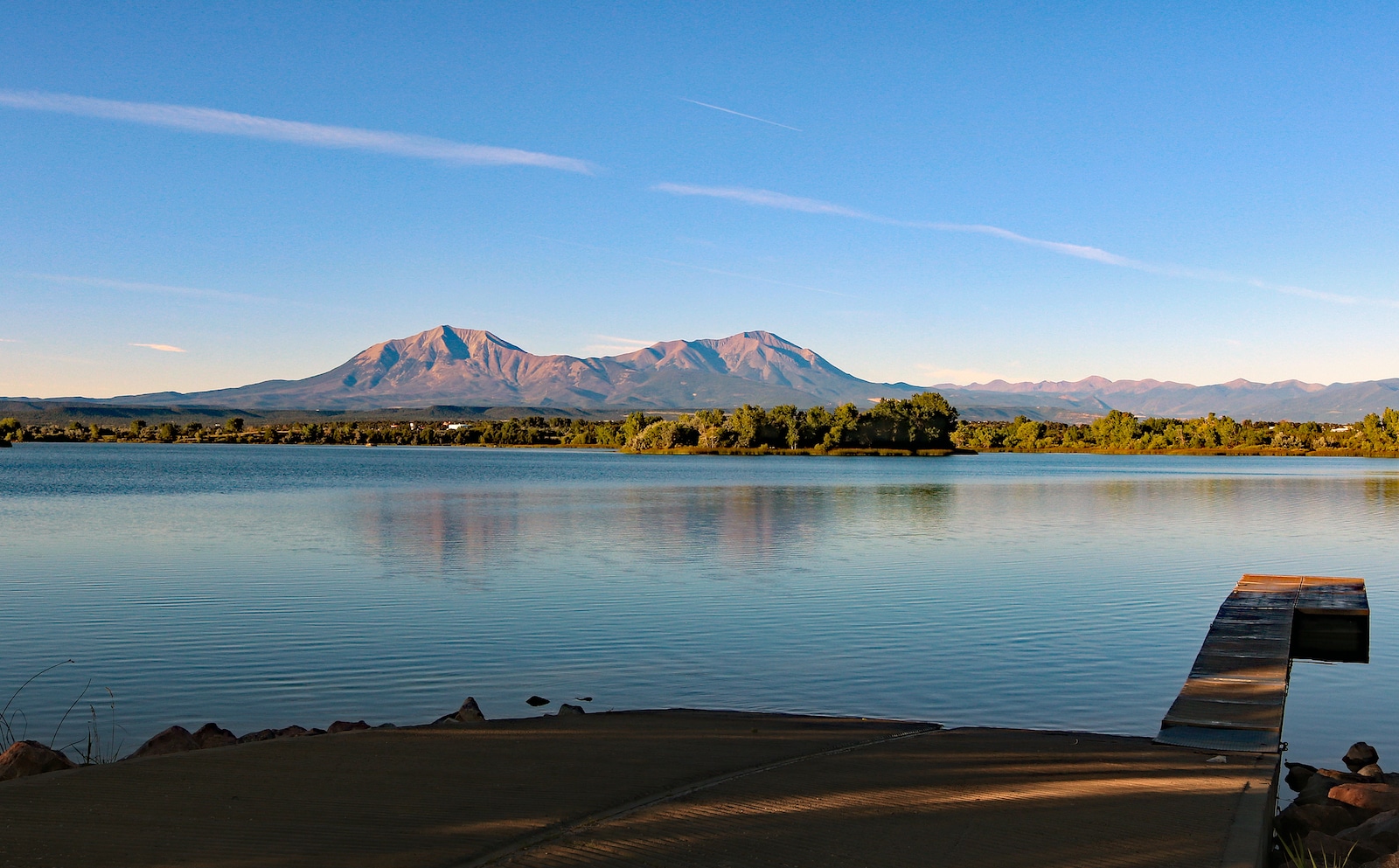 Lathrop State Park is Colorado's first state park, and it has remained a beautiful oasis since its opening in 1962. The park is 1,594 acres, and the views of the nearby Spanish Peaks are unforgettable. One of the primary draws of the park is its golf course. The Walsenburg Golf Course is the only course located within a Colorado State Park, and the beautiful views and serene atmosphere make this a popular spot to play a game, or two.
Besides golf, Lathrop State Park also features a beach, ample opportunities for boating and water sports, hiking, and horseback riding. There are two campsites at the park comprised of a total of 103 sites, so this is a great place to stay on a trip to Walsenburg. Tent sites are available as well as RV sites. Water/electricity is available at some sites. Camping reservations may be made online.
Hiking in the Spanish Peaks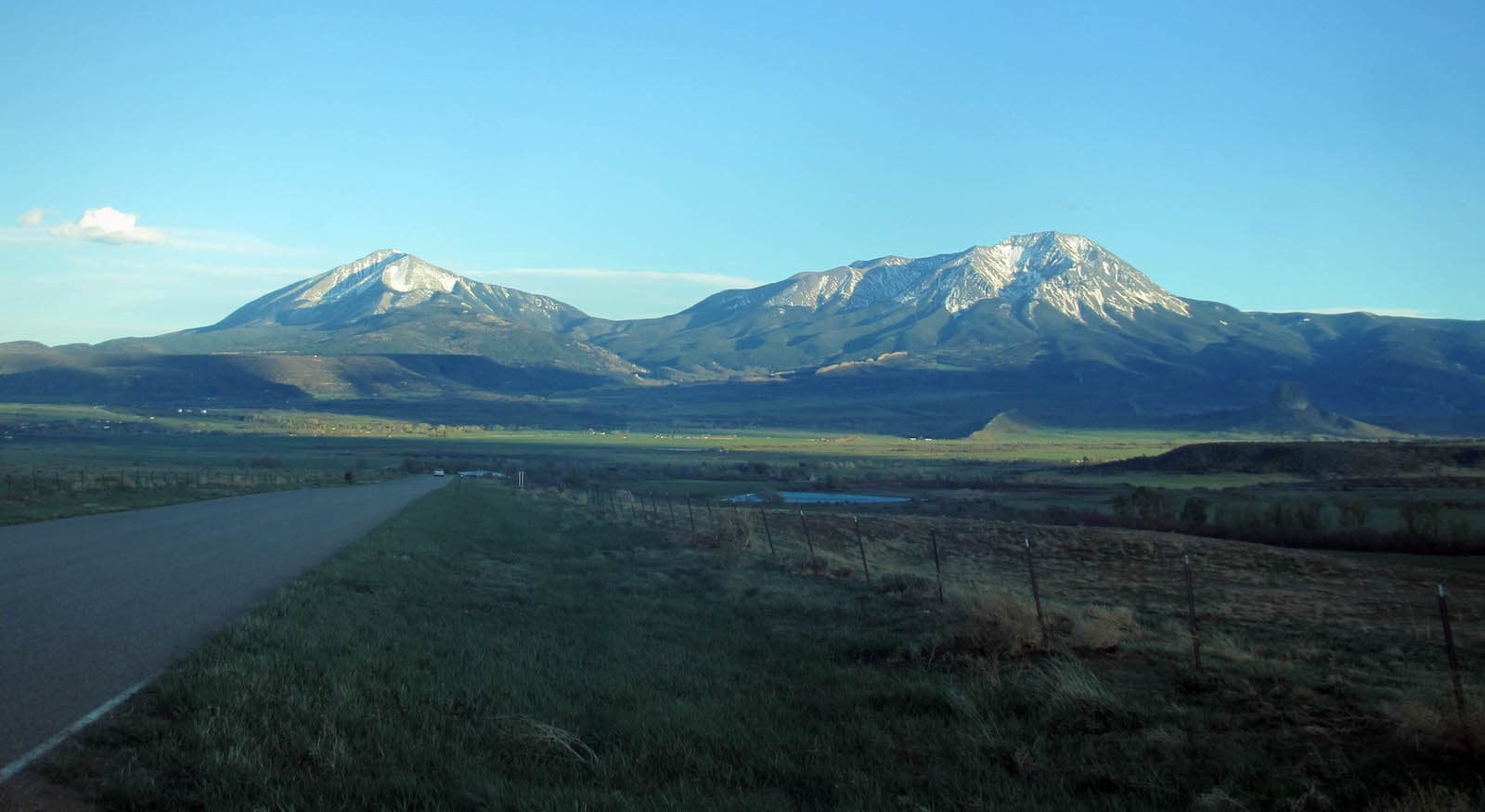 From almost anywhere in Walsenburg, a glance to the southwest leads to a view of the stunning Spanish Peaks. In the Spanish Peaks Wilderness, visitors from Walsenburg can find a number of beautiful hikes that lead to breathtaking views and invigorating climbs.
One option is to attempt a summit of the West Spanish Peak. At around eight miles in round-trip length and with over 2,600 feet of elevation gain, this is no hike for beginners, but the views from the top make this hike well worth it.
Another option involves a hike to the top of East Spanish Peak. Although the trail is not as steep as the one to the west, it is longer, and the trailhead is harder to access. But this is still a worthwhile hike for those hoping to conquer one or both of the Spanish Peaks. Visitors should keep in mind that these trails are remote, and safety precautions should be made to ensure a safe trip.
Forage for Mushrooms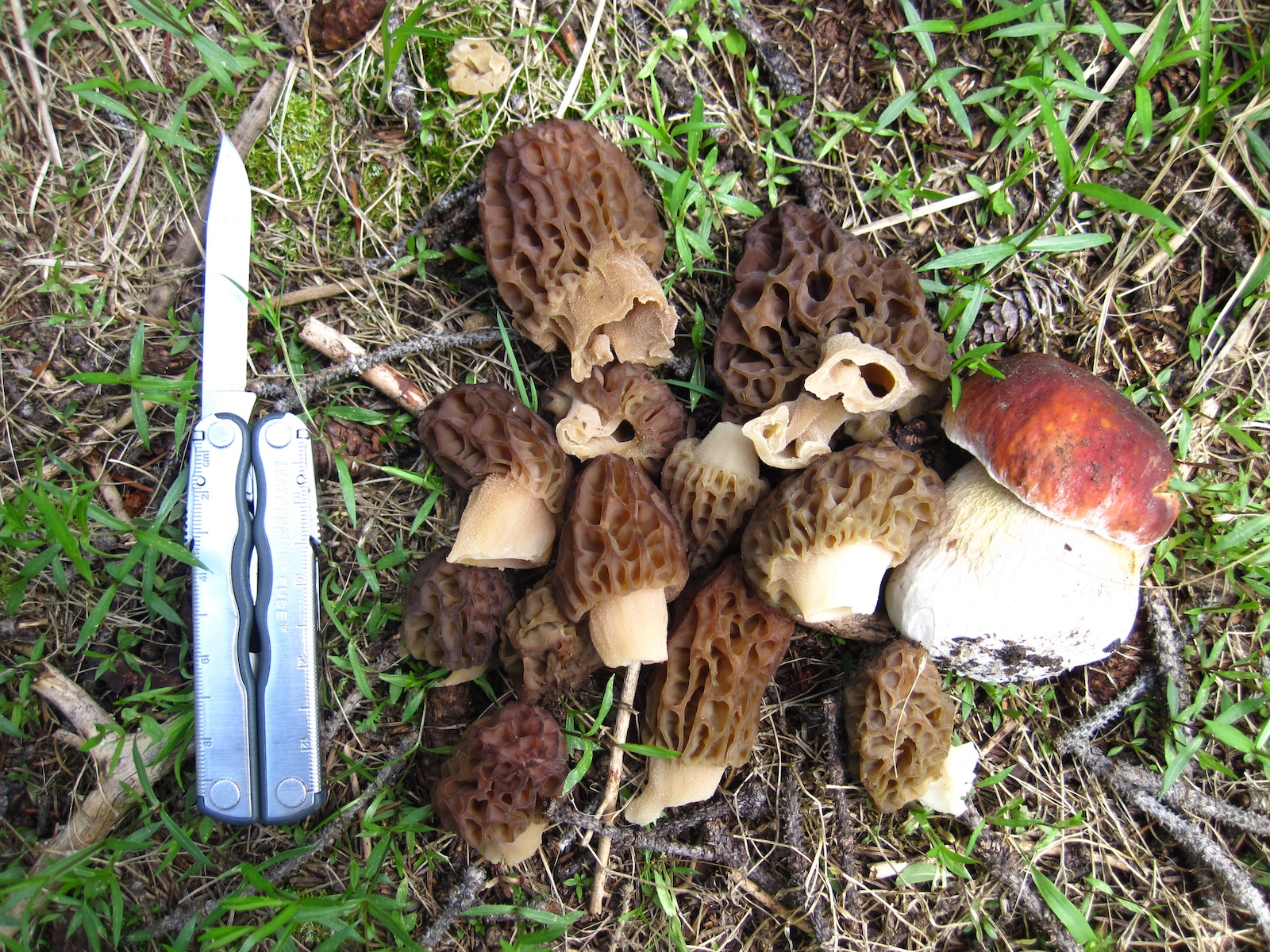 Although it may not be the most typical vacation activity, visitors can enhance a trip to Walsenburg by foraging for mushrooms in the forests that surround the city. Particularly, lucky foragers may be able to find morel mushrooms in the area surrounding La Veta, a small town located west of Walsenburg.
The caps on morel mushrooms look almost exactly like pinecones, so they can be hard to find, but tenacious foragers are rewarded with a delicious mushroom that is worth the search. Peak season for foraging is mid-August when they are at their peak.
Lake Isabel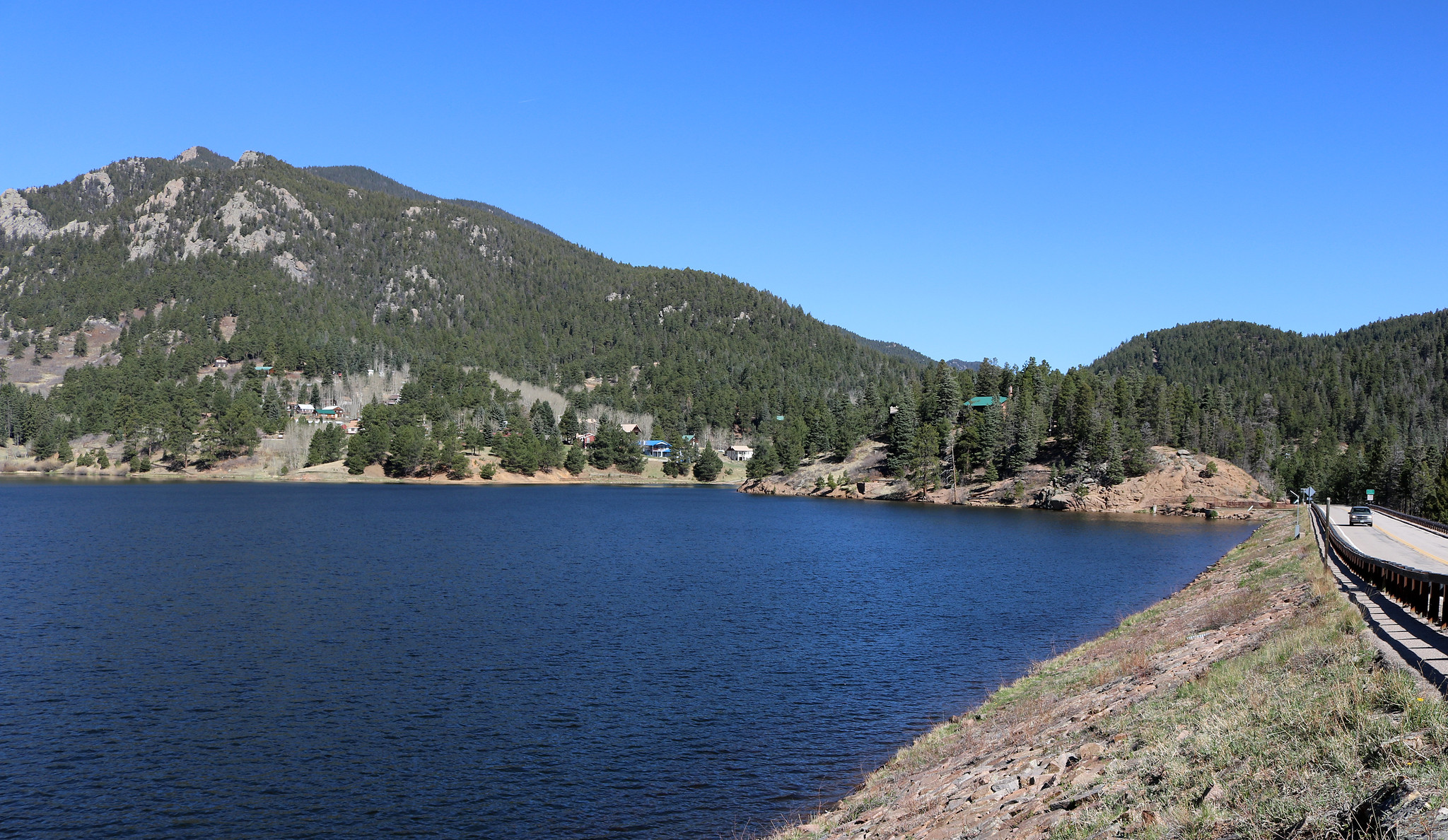 Lake Isabel is a beautiful lake located within the San Isabel National Forest that is a popular retreat for both locals and tourists. There are no motorized boats allowed on the lake, so it remains serene and quiet, but kayaks, canoes, and SUP boards are welcome.
Licensed fishing is allowed throughout Lake Isabel all year long, and the lake is stocked with rainbow, brown, and brook trout. Plus, hikers will enjoy the walking path that follows the shore of the lake, and mountain bikers will enjoy the number of trails nearby.
For those hoping to extend their trip to Lake Isabel overnight, there are four campgrounds nearby that are run by the National Forest Service. For nicer accommodations, consider booking a room or bunk at the Lake Isabel Cabin, a small cabin with a kitchen, flush toilet, and even a washer & dryer. Reservations for the Lake Isabel cabin must be made online.
Walsenburg Wild Waters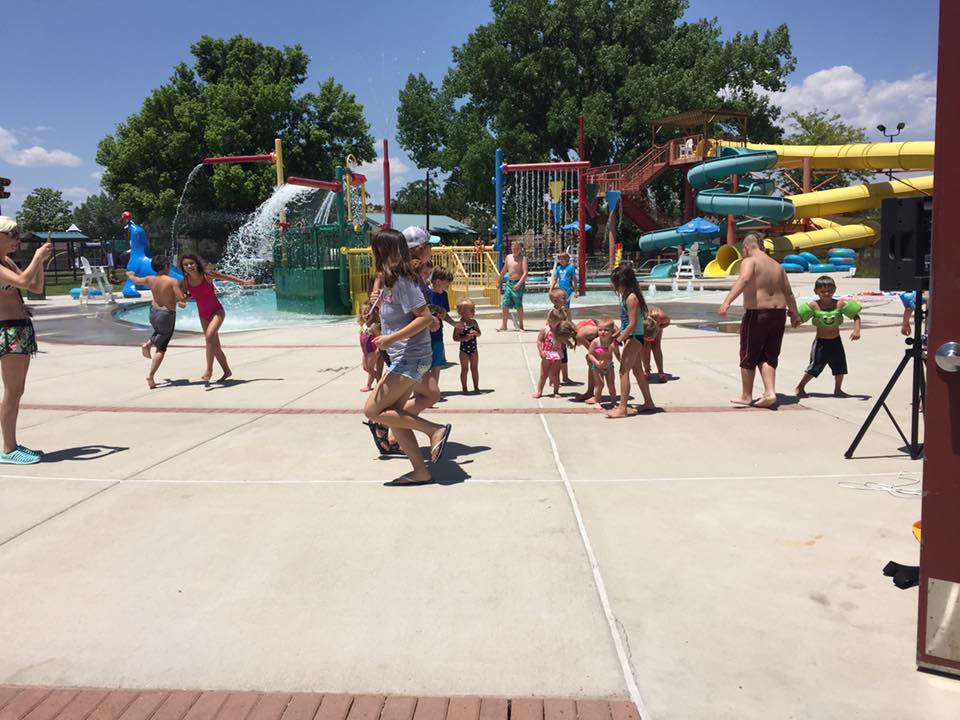 Located near downtown Walsenburg on 7th street, Walsenburg Wild Waters is a small, family-friendly water park that is a great way to cool off and enjoy a warm Colorado summer day. Although it is not a very large waterpark, Walsenburg Wild Waters features a twelve-foot-deep diving area and two 30-foot water slides.
Additionally, kids of all ages will enjoy the water playground that includes buckets, spray guns, and even a slide made to look like a seal. After enjoying the water park, guests can dry off and enjoy delicious food and drinks from the park's concession stand.