Situated in the heart of the San Juan Mountains, between Red Mountain and Molas Pass, Silverton is an old mining town still booming with possibilities. Whether you dare to drive the 4×4 roads, hit the trails, test your skills at heli-skiing, or traipse through the mountainside on a snowmobile, adrenaline-packed adventures await.
Or uncover a bit of Colorado's history with a visit to Silverton's historic downtown and the area's many museums. With a variety of historic sites, outdoor activities, and incredible scenery, there is no shortage of things to do in Silverton.
Year-round
No matter what time of year, visitors will find something to do with these year-round activities in Silverton. Summer and early fall are the fan favorites, although come wintertime this sleepy gem holds one of the most notorious ski resorts in the state.
Million Dollar Highway Scenic Byway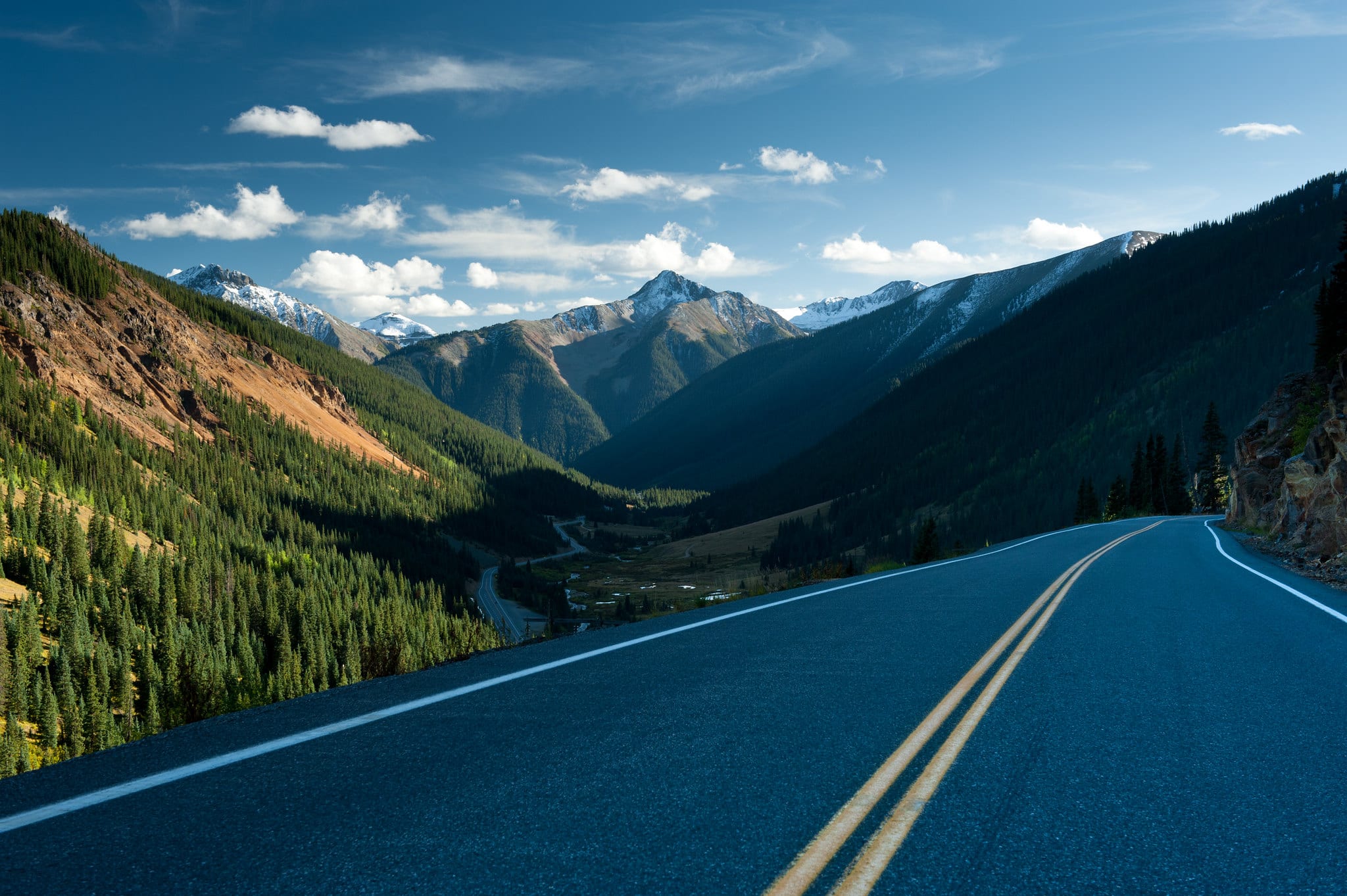 Named not just for the huge cost it took to construct, the Million Dollar Highway is also one of the most beautiful roads in all of Colorado. Granted the title of Scenic Byway, this road, which travels from Silverton to Ouray, offers some of the best views in all of the San Juan mountains.
Part of the San Juan Skyway, a 236-mile road winding through the San Juans, the Million Dollar Highway is a great way to take in the beauty of the region without leaving paved roads.
Even though it stays on paved roads, the Million Dollar Highway is still not for the faint of heart. With sharp curves, exposed cliffs, and occasionally missing guardrails, a drive on this beautiful road can be intimidating. Though, the fantastic views, like those from the top of Red Mountain Pass at 11,075 feet, make it all worth it!
Mayflower Gold Mill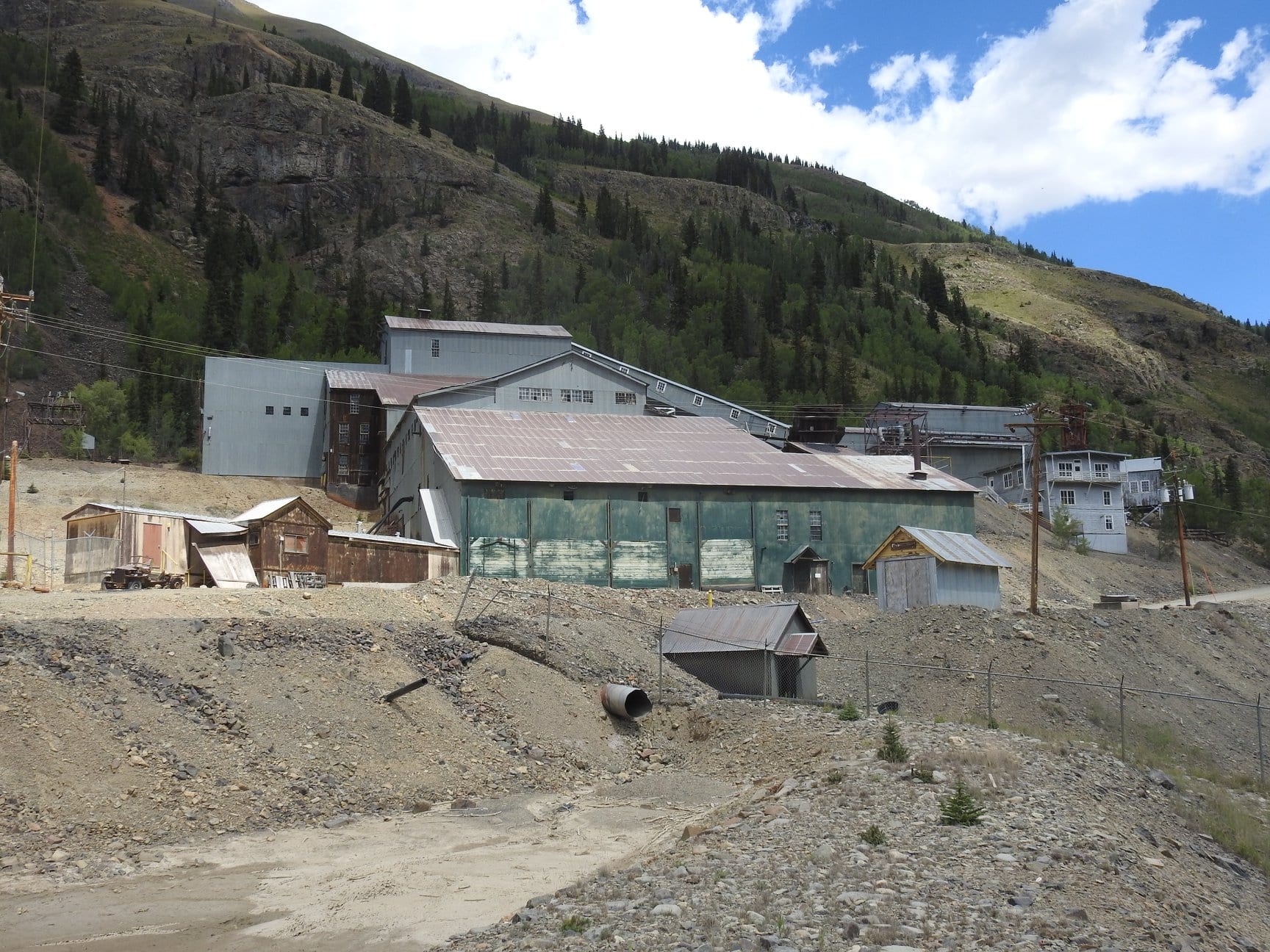 Set just two miles outside of the town of Silverton, the Mayflower Gold Mill is another great option for learning about the rich mining history of southwestern Colorado. Abandoned in 1991, after beginning in 1930, the history of Mayflower Gold Mill stretches far back into the prime mining and milling era of Colorado.
Named a National Historic Landmark in 2000, Mayflower Gold Mill is owned and maintained by the San Juan County Historical Society of Silverton. The mill is open to the public, and there is a self-guided tour available for a small fee. Here, visitors can interact with real milling equipment while learning about the Gold Mill's history. Additionally, there is a small gift shop and information center.
Ride the Durango-Silverton Train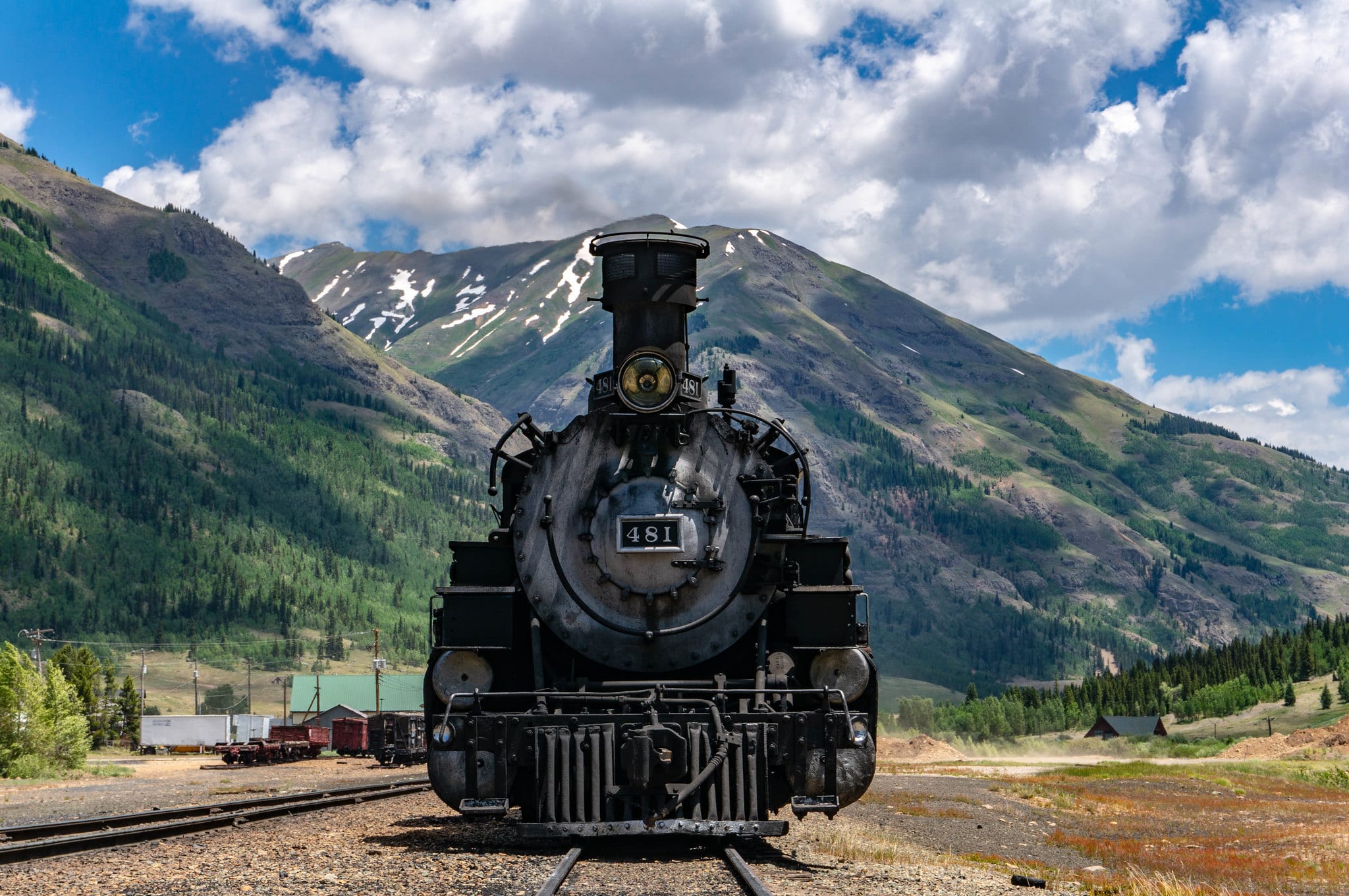 Construction of the famous Durango-Silverton Narrow Gauge Railroad train line finished in 1882. From then, aside from transporting an estimated three hundred million dollars worth of precious metals, the rail line has been an exceedingly popular scenic route for visitors hoping to travel to Durango or Silverton.
Today, visitors can take a remarkably scenic trip through the San Juan mountains aboard this famous train. The train offers a variety of classes ranging from Standard Class, which is comparable to coach seats on an airplane, to Presidential Class, which feature unlimited beverages and a private viewing area. Regardless of the class visitors choose, a train ride on this famous track is sure to be a memorable experience.
Visit a Ghost town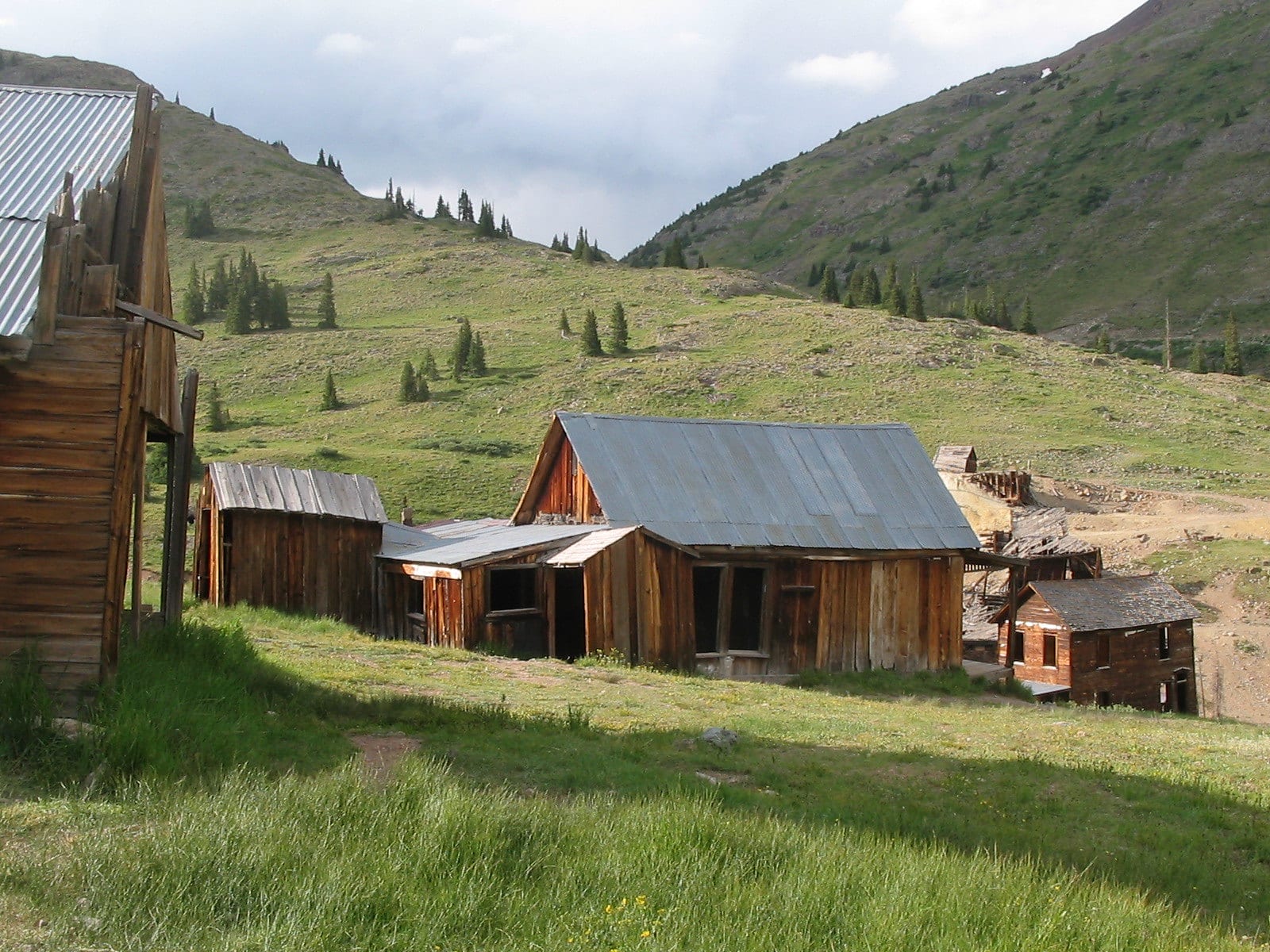 Thanks to the fickle nature of mining in Colorado in the late 19th and early 20th century, a number of mining depots and towns were abandoned as mining operations moved on to new areas, creating ghost towns in their wake. Thankfully, many of these ghost towns remain intact, and they're a fantastic way to get an idea of daily life in Colorado's old mining towns.
Animas Forks, the most popular ghost town near Silverton, is accessible through the previously mentioned Alpine Loop Byway. Founded in 1873, Animas Forks was home to a bustling mining community until the early 20th century. Today, only accessible by high-clearance vehicles, Animas Forks is a popular tourist attraction that allows visitors to see original buildings from around one hundred years ago in their natural spot.
Christ of the Mines Shrine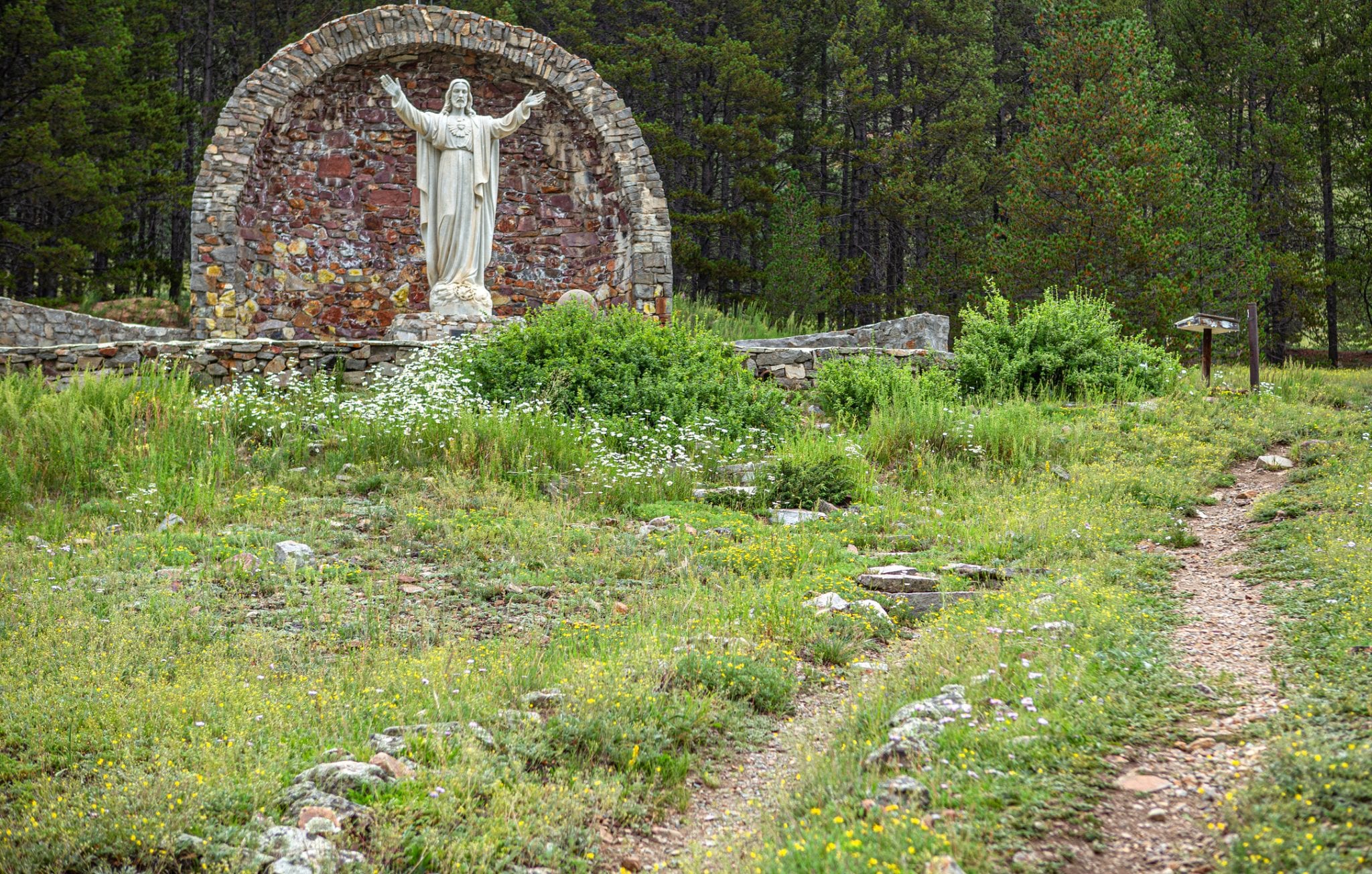 Set around five hundred feet up Anvil Mountain north of Silverton, the Christ of the Mines Shrine is a large, 16-foot statue of Jesus Christ erected in 1959. Hoping to improve a depressed economy caused by downturns in the mining business, the statue was created as a last-ditch effort to save Silverton's mining economy. Interestingly, one of the area's most profitable periods of mining began soon after the construction of the sign was complete.
Today, visitors can recognize the impactful effects that the mining industry had on small mountain communities, ultimately leading to acts of faith like the Christ of the Mines Shrine. While it is a beautiful statue depicting Jesus Christ, visitors can easily get a glimpse of the precipitous nature of mining in the 19th century with a visit to this shrine.
Tour Historic Downtown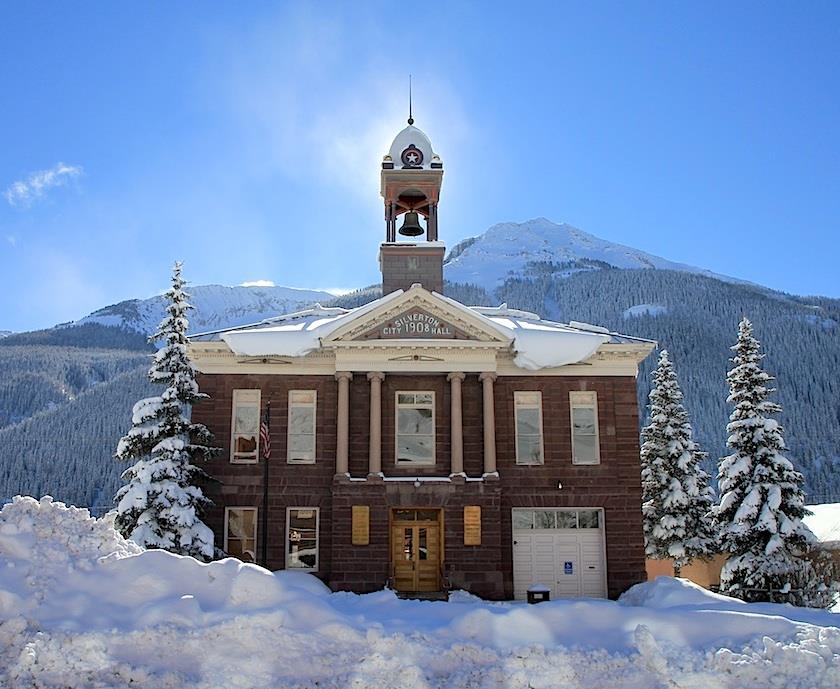 Like most other small mountain towns in the area, Silverton has an interesting historic downtown. Walking around downtown Silverton, visitors will encounter an abundance of historic buildings, unique shops, restaurants, and local attractions. Most of downtown is designated as a historic district. Important landmarks to visit are the Grand Imperial Hotel, city hall, and the old county jail which now houses the San Juan County Historical Society.
Golden Block Brewery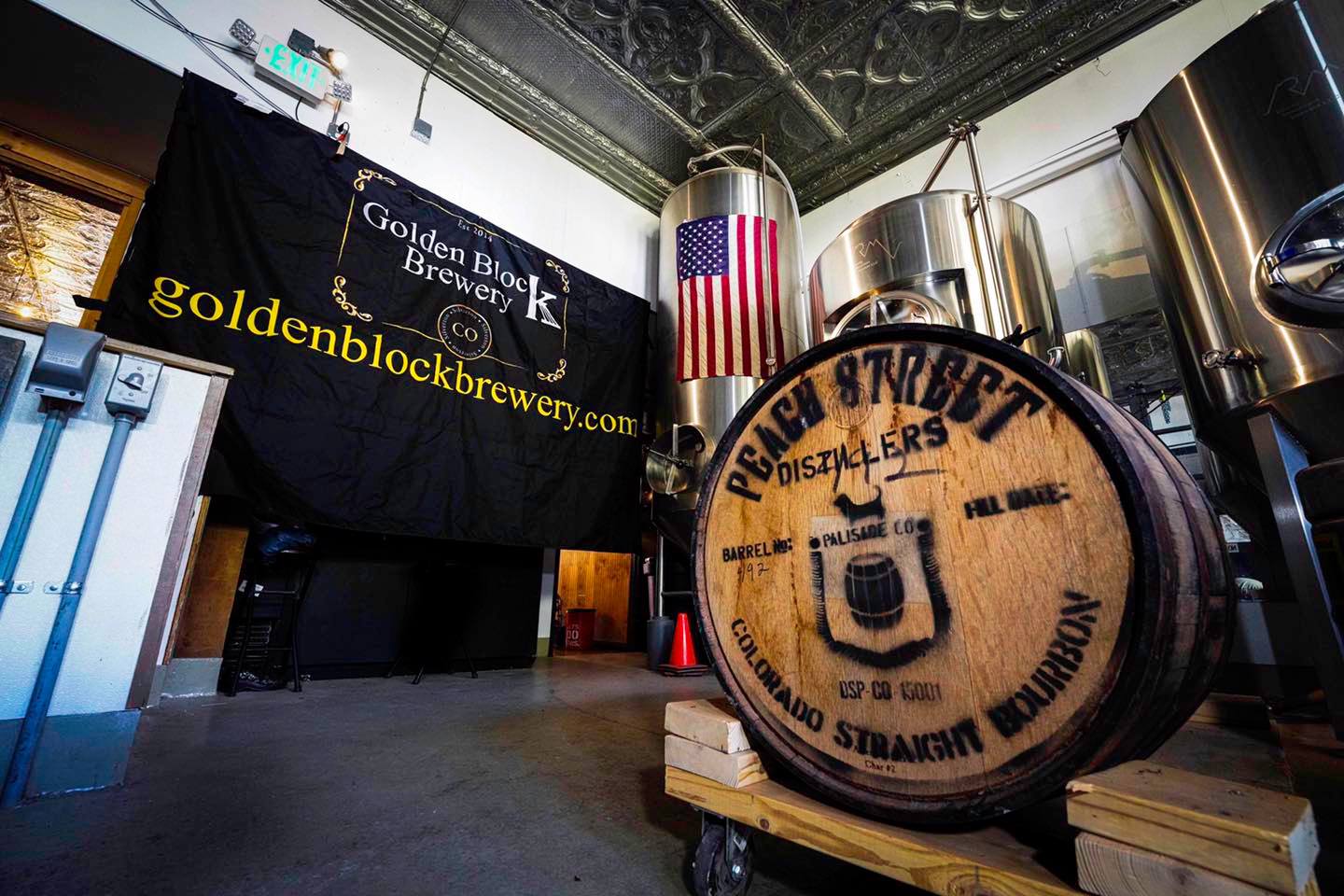 After enjoying all that downtown historic Silverton has to offer, consider stopping by Golden Block Brewery, a local craft brewery offering beers brewed on-site as well as delicious wood-fired pizzas. With six craft beers including Ales and IPAs, Golden Block Brewery will satisfy all types of beer lovers, and their old-fashioned wood-fired brick-oven makes consistently great pizza.
For another great craft beer option in the area, visit Avalanche Brewing Company. Offering more local craft beers as well as pizza, salads, and famous tacos, Avalanche Brewing Company, located on the only paved road in Silverton, is a fun stop for visitors and locals alike.
Summer activities
This San Juan county seat comes alive in the summer! Discover alpine lakes, roaring rivers, 4×4 roads, and go deep inside a historic mine with these summer activities in Silverton.
Hiking – Ice Lakes Trail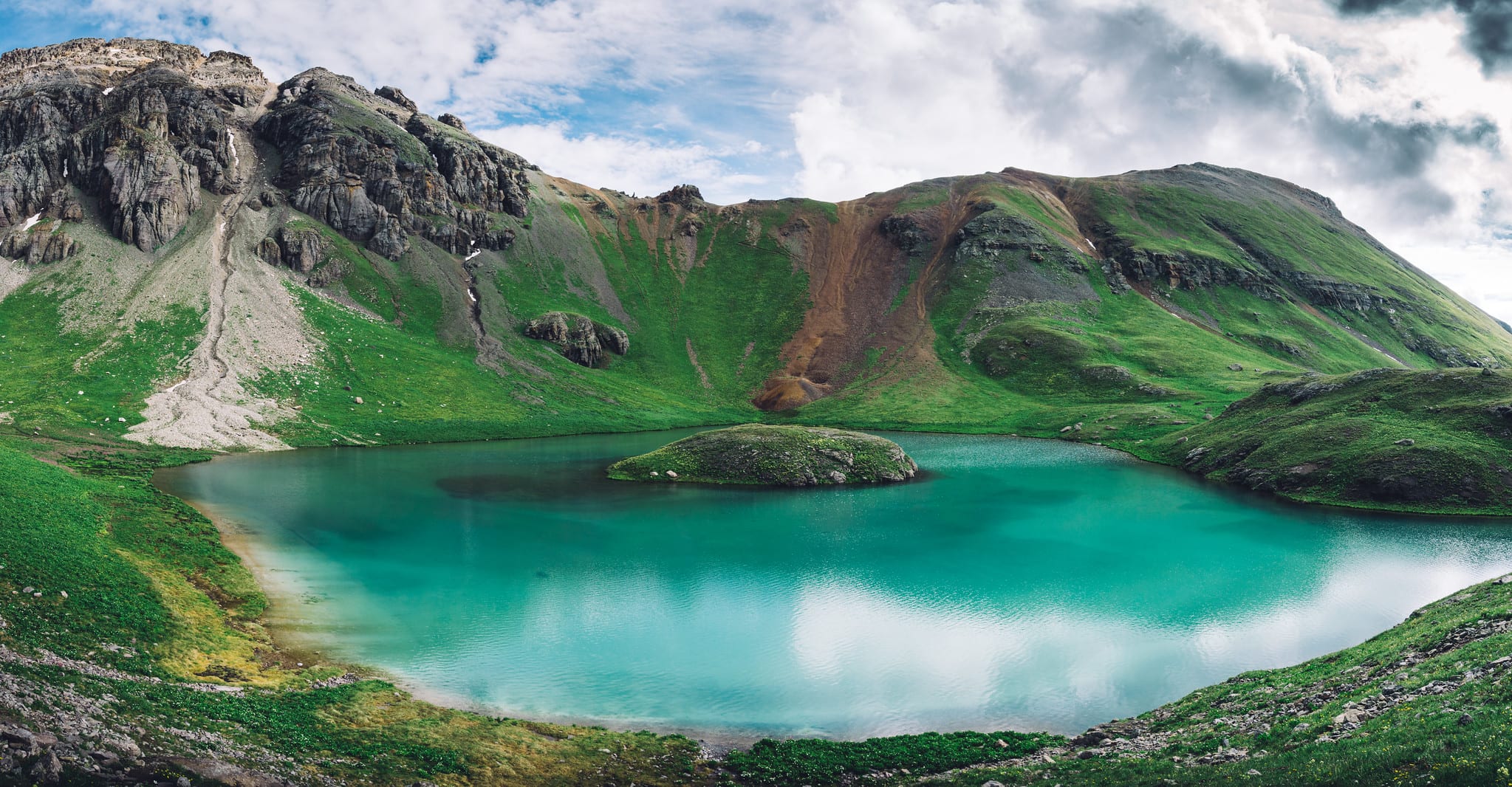 Silverton, set at over 9,000 feet above sea level, is the perfect base camp for some of Colorado's best hikes. Surrounded by national forests and BLM land, visitors are never far from a beautiful trail. Whether enjoying a short day hike on a visit to Silverton or planning a longer, multi-day excursion, a fantastic adventure is easy to be had near this San Juan mountain town.
The Ice Lakes Trail is one of the best hikes near Silverton. Traversing awe-inspiring meadows surrounded by tall mountain peaks, the Ice Lakes trail showcases what makes hiking so popular in Colorado. The hike is seven miles round-trip to Ice Lake, and it can easily be extended another one and a half miles by continuing to Island Lake. The trail gains 2,430 feet on its way to Ice Lake and is considered to be strenuous.
Old Hundred Gold Mine Tour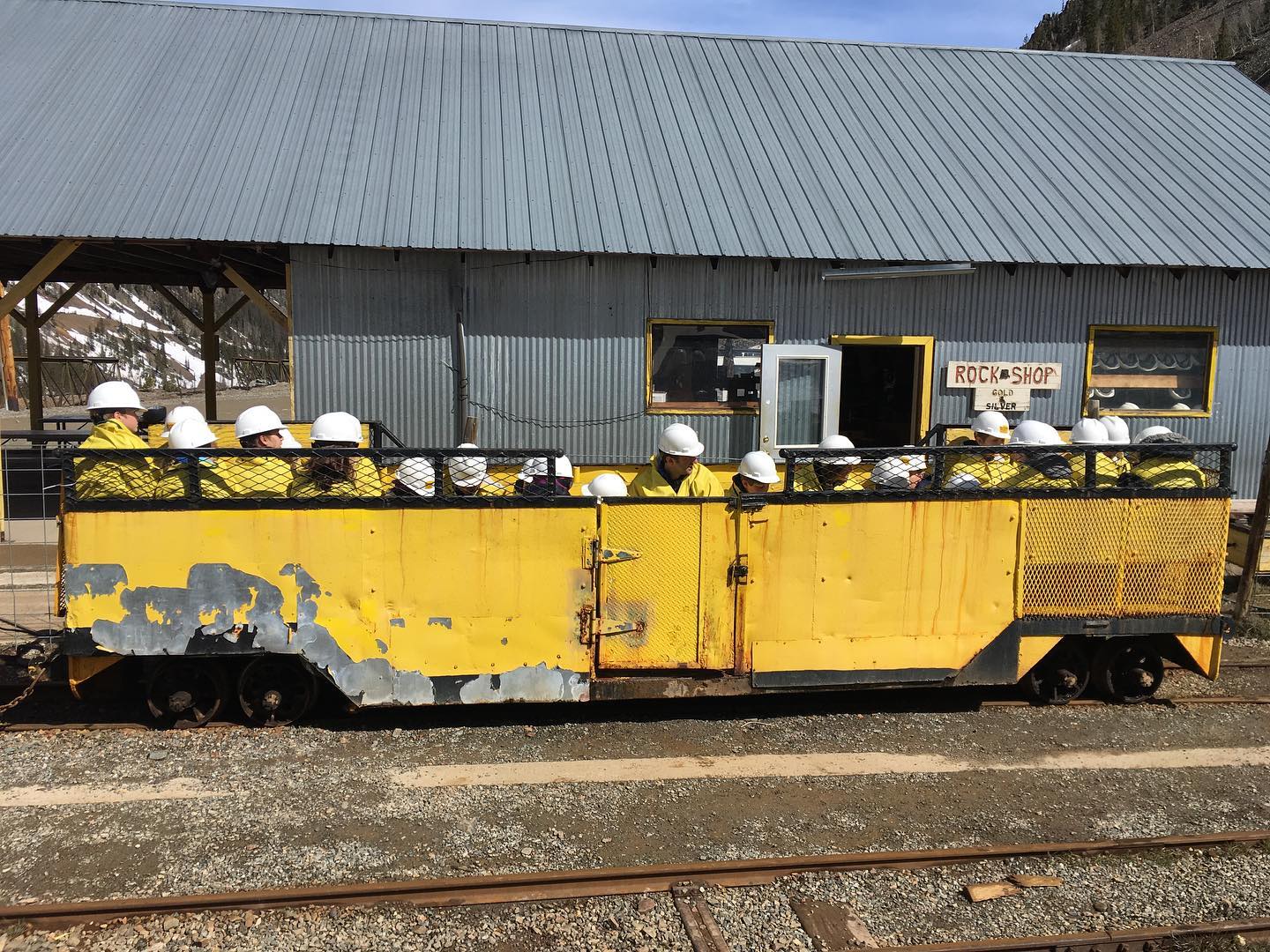 Located just outside of Silverton, the Old Hundred Gold Mine Tour is a great way to get a glimpse of what Silverton was like as a bustling mining town over a hundred years ago. Offering tours deep inside the towering Galena Mountain onboard a vintage mining cart, visitors have a unique chance to see antique mining equipment just like the ones used a century ago to mine the silver and gold that gave Silverton its name.
As a bonus, visitors to the Old Hundred Gold Mine Tour can pan for real silver, copper, and gold at no additional cost. After heading a third of a mile into the mine and panning for gold, visitors can relax at the covered picnic area before heading back to nearby Silverton.
Rafting the Animas River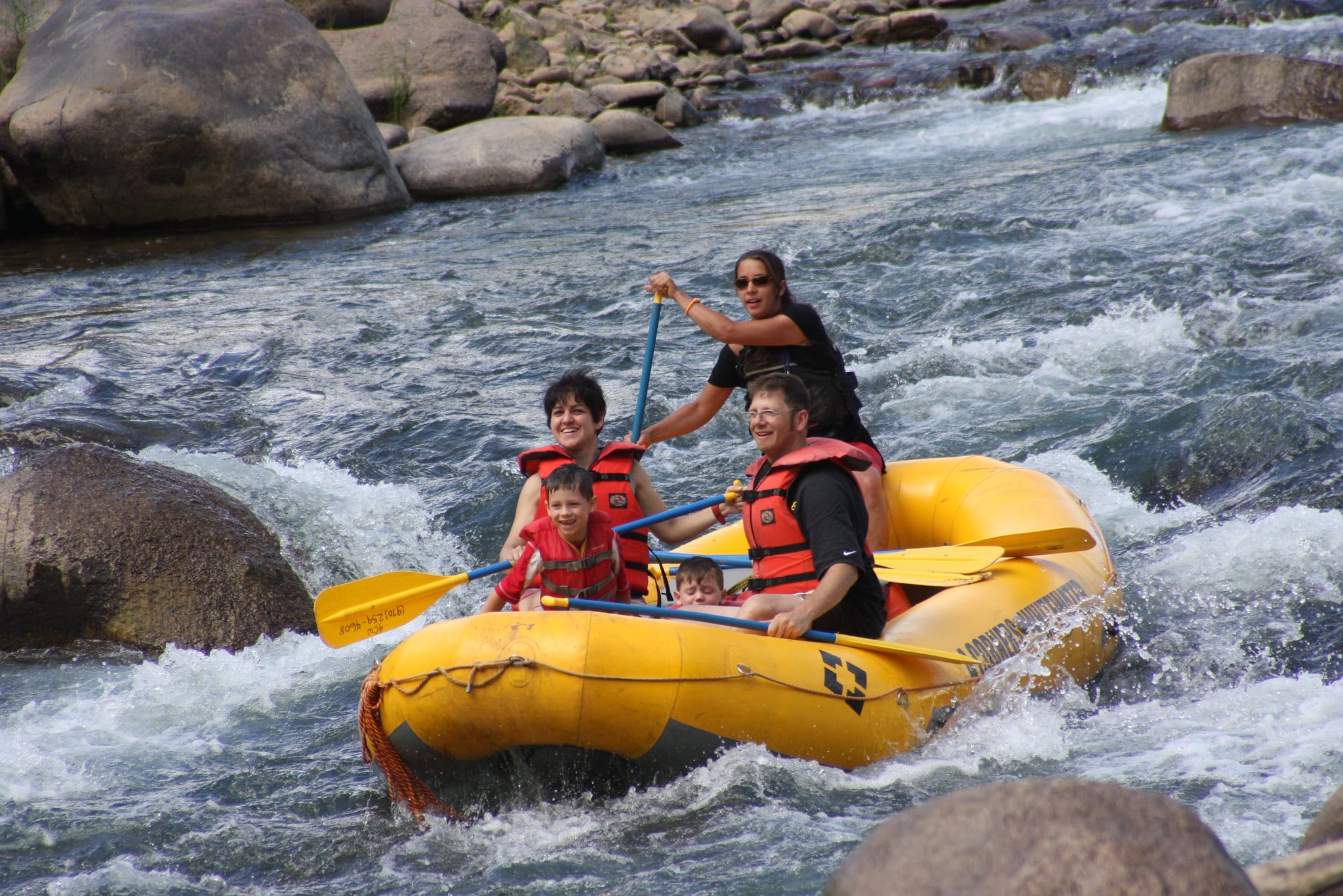 Adventurers visiting Silverton should consider rafting the famous Animas River. With rapids ranging from calm Class II all the way up to Class V, white water rafters and kayakers of all levels can find a portion of the Animas River to suit their skill level. Trips can range from short day trips to multi-day rafting excursions.
Mild to Wild, a local rafting company, operates rafting adventures in the Upper and Lower Animas. For the seasoned white water rafter, the Upper Animas River is widely considered to be the most difficult commercially run rivers in the United States.
Featuring frequent class IV and V rapids surrounded by the majestic San Juan peaks, rafting the Upper Animas is an absolute thrill. For the less experienced rafters, consider the slightly less intense Lower Animas River.
4×4 Trails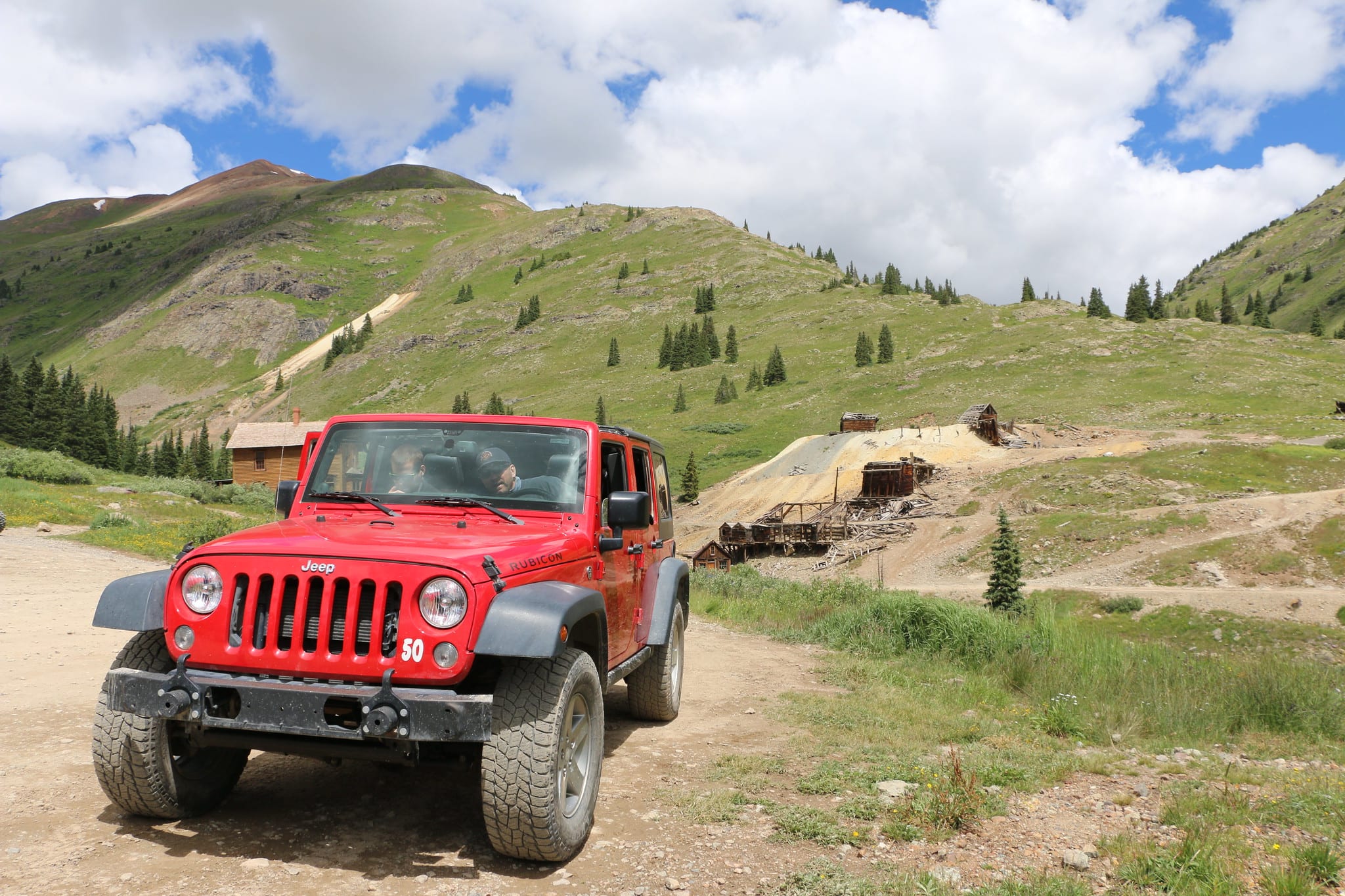 4×4 and OHV trails abound near Silverton. A great way to see the landscape without an exhausting multi-day backpacking trip, 4×4 trails provide all the stunning, remote views of the San Juan mountains without the logistical and physical components of backpacking. Luckily, visitors traveling without a 4×4 vehicle can rent a Jeep at Silverton Jeep Rentals.
The most famous 4×4 road in the area is the Alpine Loop Byway. Snow-free from June to September, the Alpine Loop Byway is a 65-mile scenic drive that connects the towns of Ouray, Lake City, and Silverton.
Besides the amazing views of countless mountain peaks like Uncompahgre and Wetterhorn, the route passes through the ghost town of Animas Forks. A four-wheel-drive adventure on the Alpine Loop Byway is a great way to spend a day near Silverton while also checking out the nearby towns of Ouray and Lake City.Winter activities
The real fun ramps up with winter activities in Silverton. Soar to new heights with heli-skiing in the backcountry, snowmobiling in the San Juans, and family fun at the Kendall Mountain Ski Area.
Ski Silverton Mountain, Heli-Skiing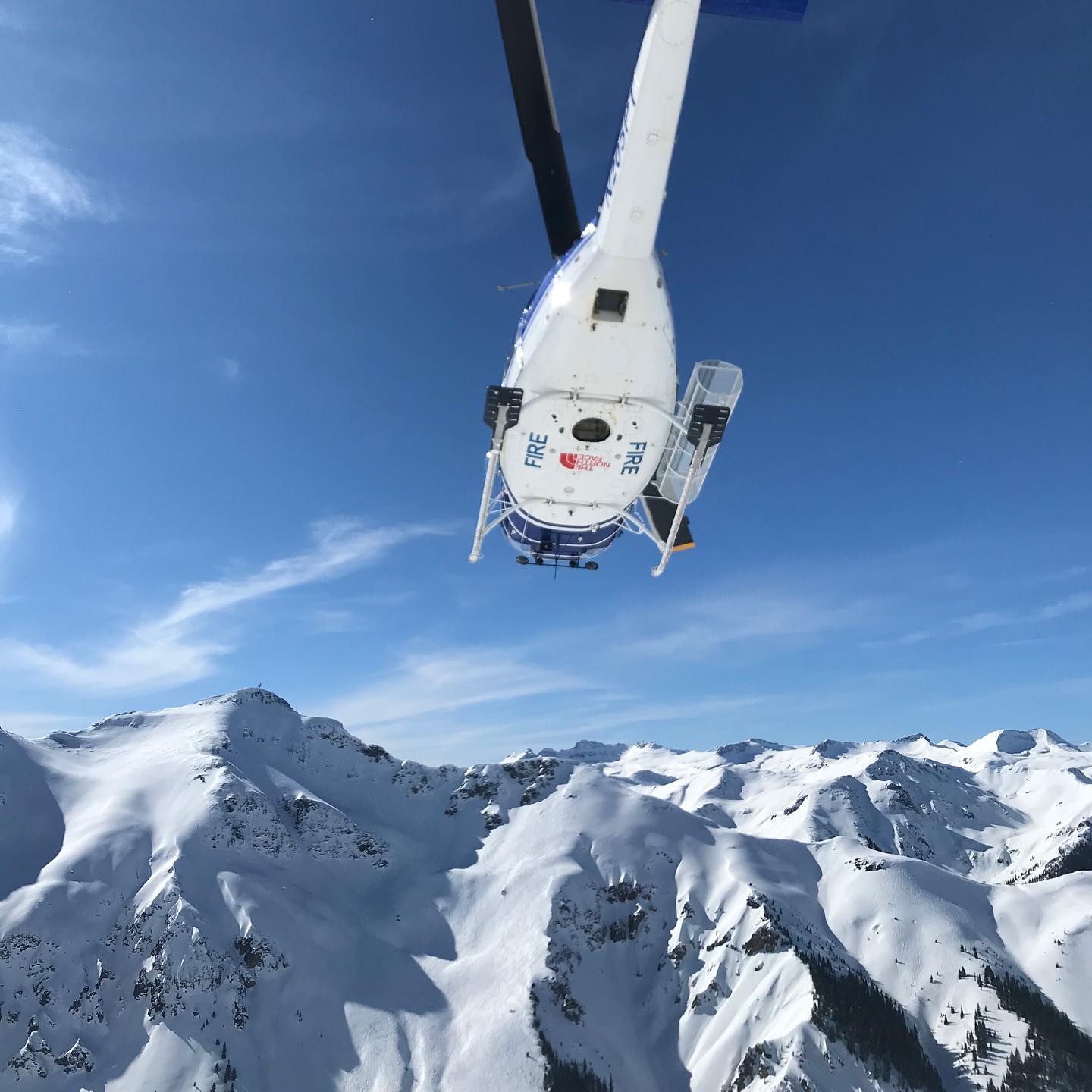 Silverton Mountain Ski Area is a beautiful skiing area located on Silverton Mountain just north of town. Unlike some ski resorts in the area, Silverton Mountain is not beginner-friendly. Recommended only for advanced skiers, the mountain is not groomed, so visitors will be sure to have an authentic mountain skiing experience. Silverton Mountain offers passes including instruction from world-class guides as well as traditional unguided mountain passes.
An exhilarating feature of Silverton Mountain is the option for heli-skiing. Featuring two packages with a varying number of helicopter drops, heli-skiing is a great way to take a ski trip to Colorado to the next level. With over 22,000 acres of terrain that is exclusive to heli-skiing, skiers are sure to encounter incredible untouched powder and see beautiful views of the San Juan mountains.
Snowmobiling in the San Juans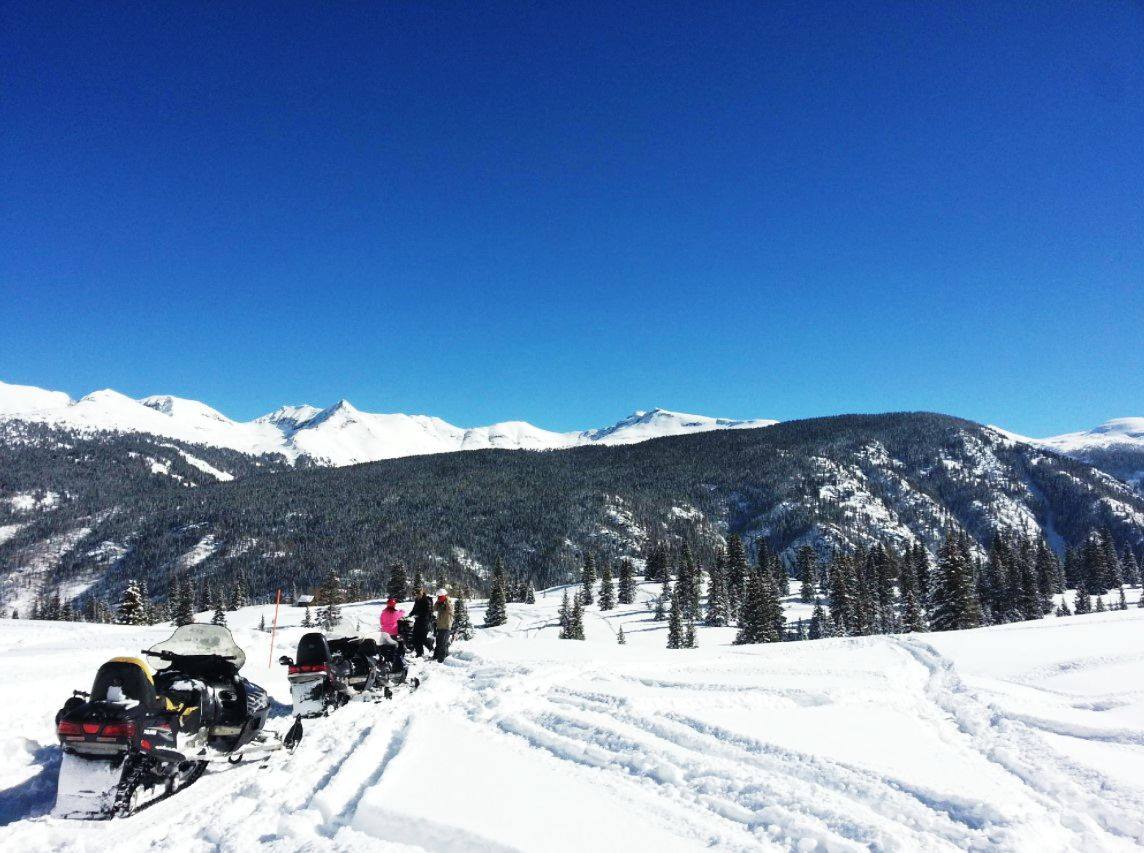 One of the best ways to exploring the outdoors in Colorado's high mountain towns during winter is on the back of a snowmobile. Luckily, since most people don't own their own, there are a few options for guided snowmobile tours near Silverton.
Ice Pirates, for example, located in Silverton, offers tours lasting two hours, three hours, or all-day excursions. Exploring the mountains on a winter trip to Colorado by snowmobile is an unforgettable experience.
For any visitor visiting the area with their own snowmobiles, Silverton Snowmobile Club builds and maintains a number of trails in the area. Ranging from 9,000 feet up to 13,000 feet, the views and experiences are guaranteed to be good.
Kendall Mountain Ski Area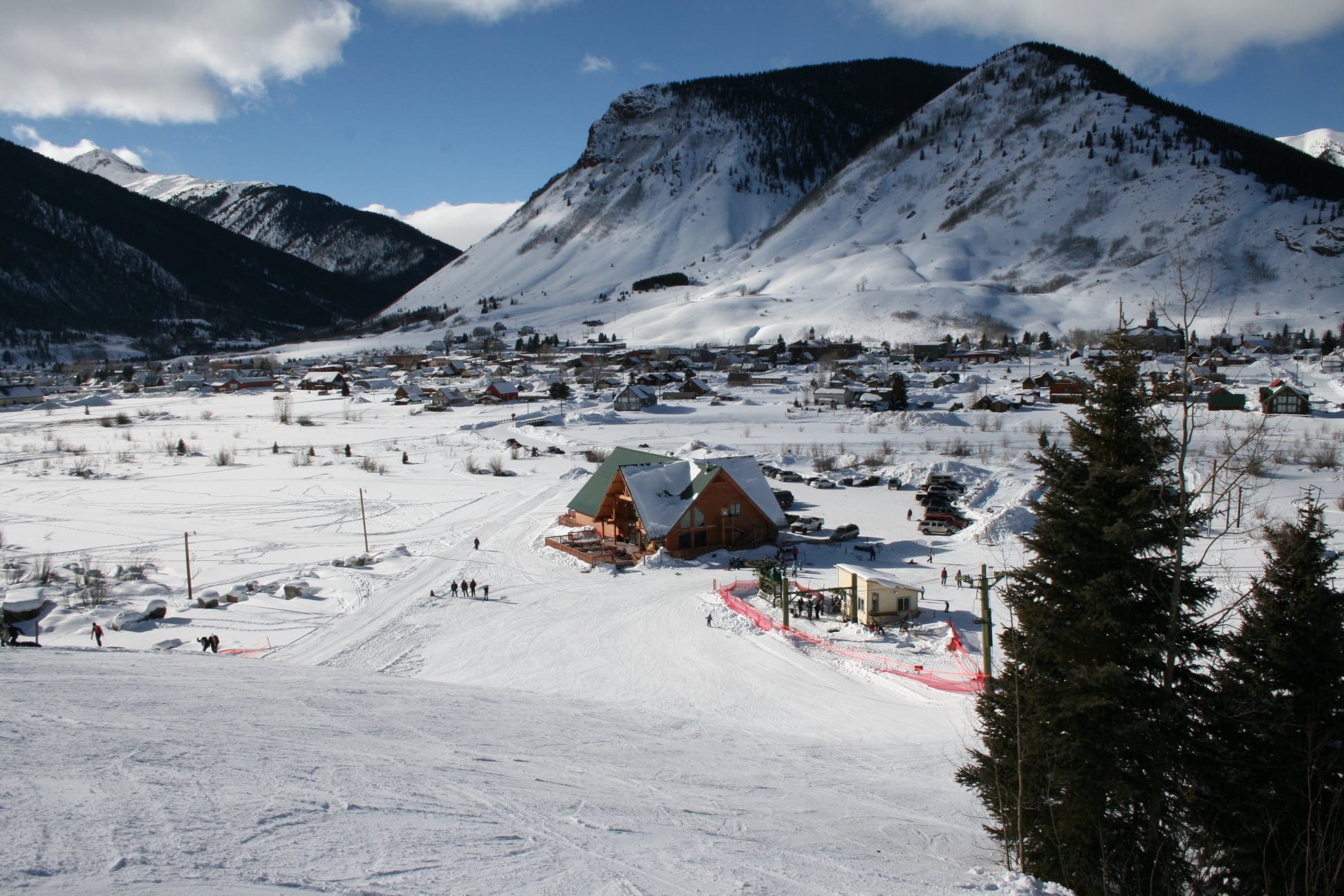 Kendall Mountain Ski Area is a small, family-friendly ski area right outside Silverton. Offering free skiing for children five and under, this is a great stop for families with small children visiting Silverton. Featuring one lift and seven trails, many of which are beginner-friendly, Kendall Mountain Recreation is perfect for beginner and seasoned skiers alike.
Visitors can rent skis, poles, and boots at the main building, and there is also a small concession stand offering basic food and drinks. Additionally, there is a small ice rink, and ice skates are available for rent in the same area.
So, what are you waiting for? Pack your bags and start planning your vacation with these things to do in Silverton!