Nestled within a box canyon in Southwest Colorado, Telluride offers visitors some of the best adventures, both on and off the mountain. From its legendary ski runs and numerous hiking trails to its epic fall colors and historic downtown, Telluride is the perfect mountain town for year-round fun.
Create memories that will last a lifetime with these things to do in Telluride.
Year-round Activities
No matter the season, Telluride offers many ways to experience its unique landscape, stunning beauty, and downtown. From the free gondola ride to the top and a historic walking tour of downtown at the bottom, adventure awaits!
Free Gondola Ride
One of the first things to do when visiting Telluride is taking a free trip in the gondola that goes over the San Sophia Ridge and into the Mountain Village. This quick 13-minute trip takes you up over the mountainside with stunning views of Telluride and the rugged walls of the canyon.
The first stop on the ride is San Sophia station, and at 10,5000 feet high, you can hike around the mountain and take in the breathtaking scenery around you. Commonly used as an outdoor wedding site, it overlooks the town of Telluride and has a large grass amphitheater that seats 200, with a wooden deck featuring a backdrop of overlapping mountain ranges.
The second stop is Mountain Village, a modern-day ski mountain full of hotels, delicious dining, and plenty of shopping. There are numerous parks where the kids can run around, and during the winter, the Telluride ski school opens up.
Fly Fishing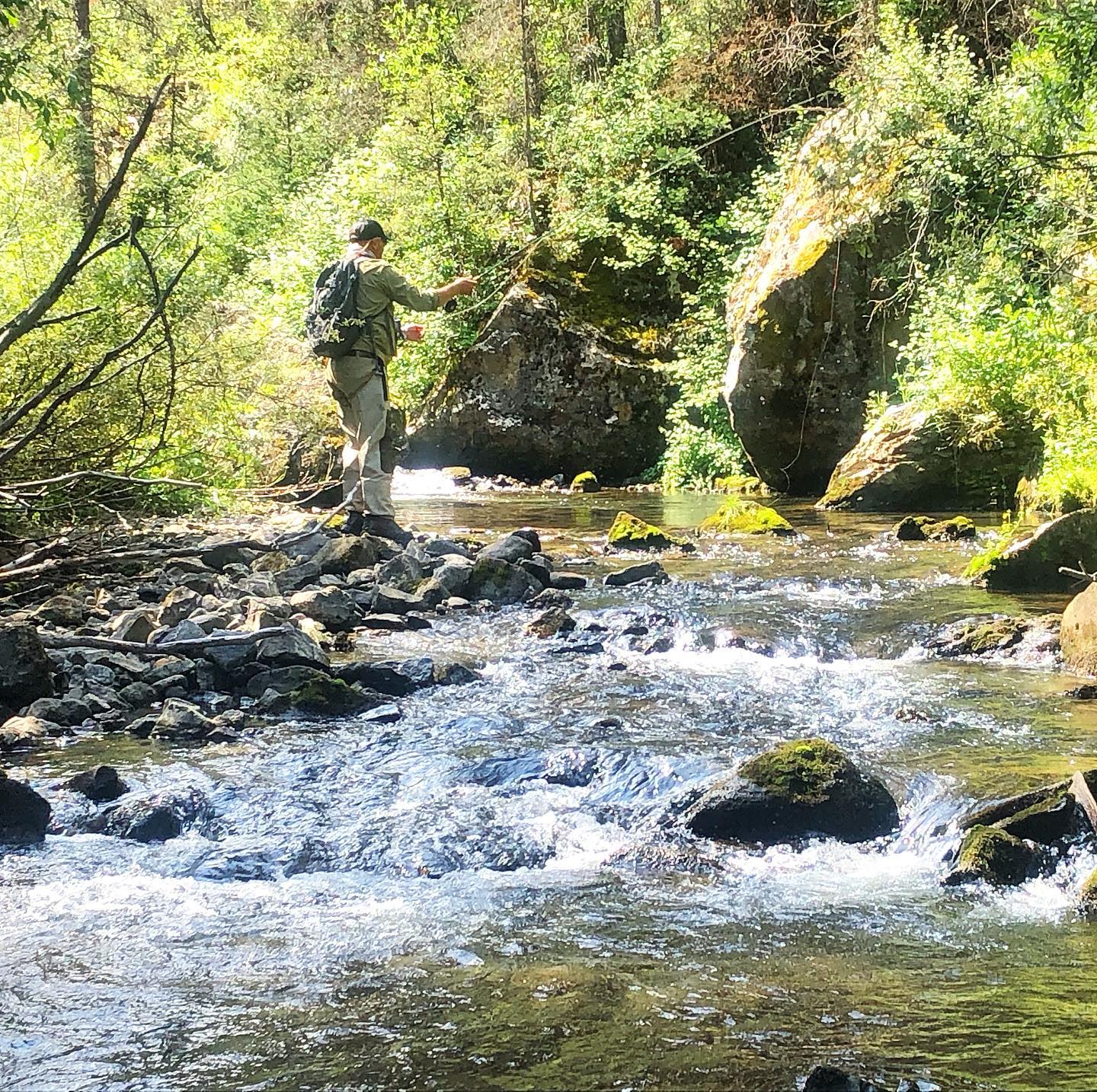 Fly fishing is a great way to enjoy the outdoors, year-round, in Telluride. The San Miguel, Gunnison, and Uncompahgre Rivers have many fishing spots for you to choose from. Plan for a guided tour and enjoy private water alternatives as you float down the river.
All three rivers are full of Rainbow and Brown trout, up to twenty inches long, and many locals prefer fishing in the winter to the summer. This is due to the optimal water conditions and low fishing pressure, giving way to some of the best fishing opportunities to be found year-round.
Fly Fishing supplies, and guided tours can be found through Telluride Outside. From relaxing half-day tours in the San Miguel or Upper Dolores to full-day excursions in the Uncompahgre. They know all the best spots for fly fishing and will take you around to different water sources while sharing experiences and teaching you their techniques.
Telluride's Art District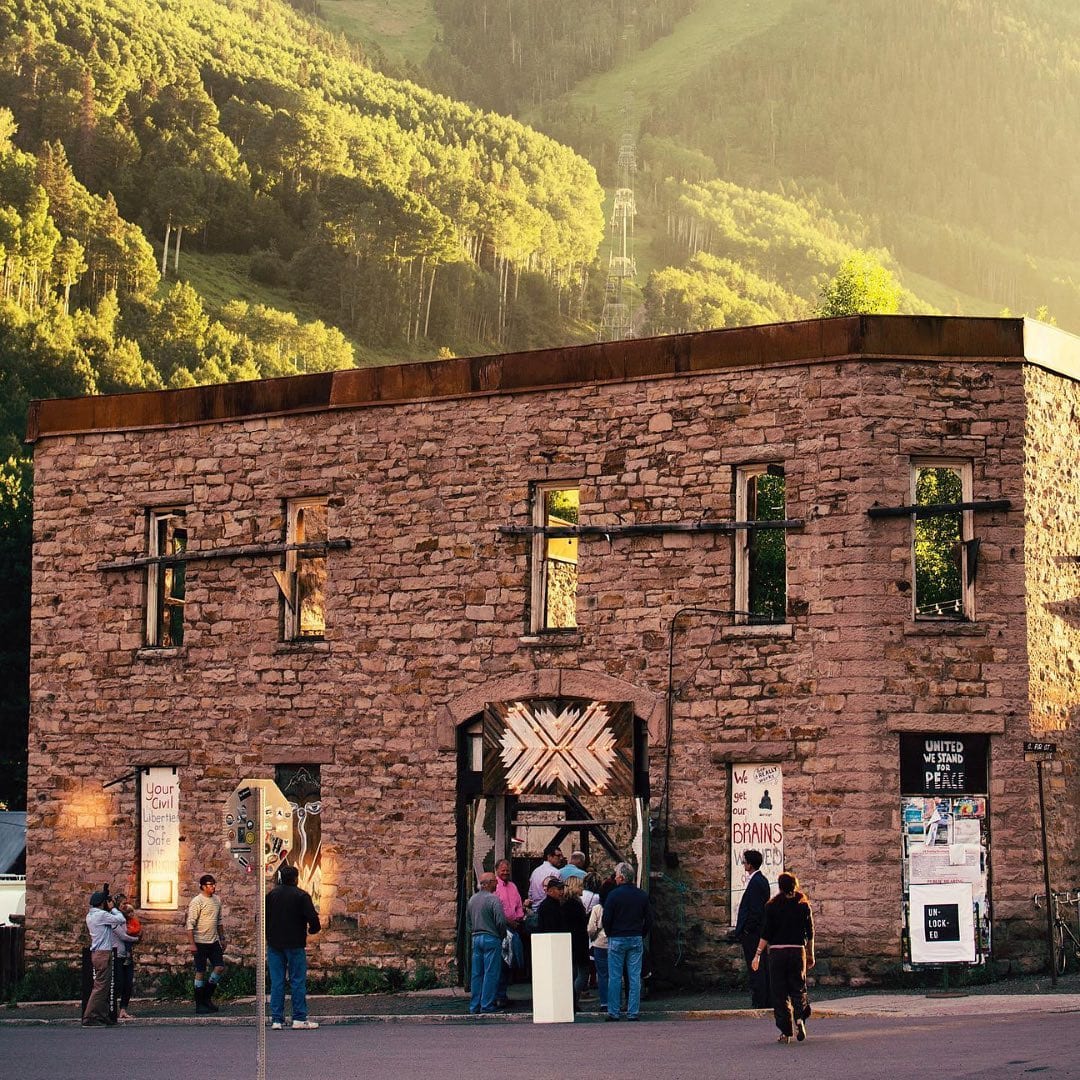 The Telluride Art District is one of the first certified creative districts in the state. With Telluride Arts (a non-profit organization established in 1971) leading the way, the town has made a name for itself as a haven and hotspot for creative expression.
From the architectural details of many homes and businesses to the statues and art pieces that decorate the streets and storefronts, meandering through the Art District is a great way to spend an afternoon. Street performers are often playing music and curb-side pop-ups offer food and beverages, making this part of town a lively place to explore.
Walking Tours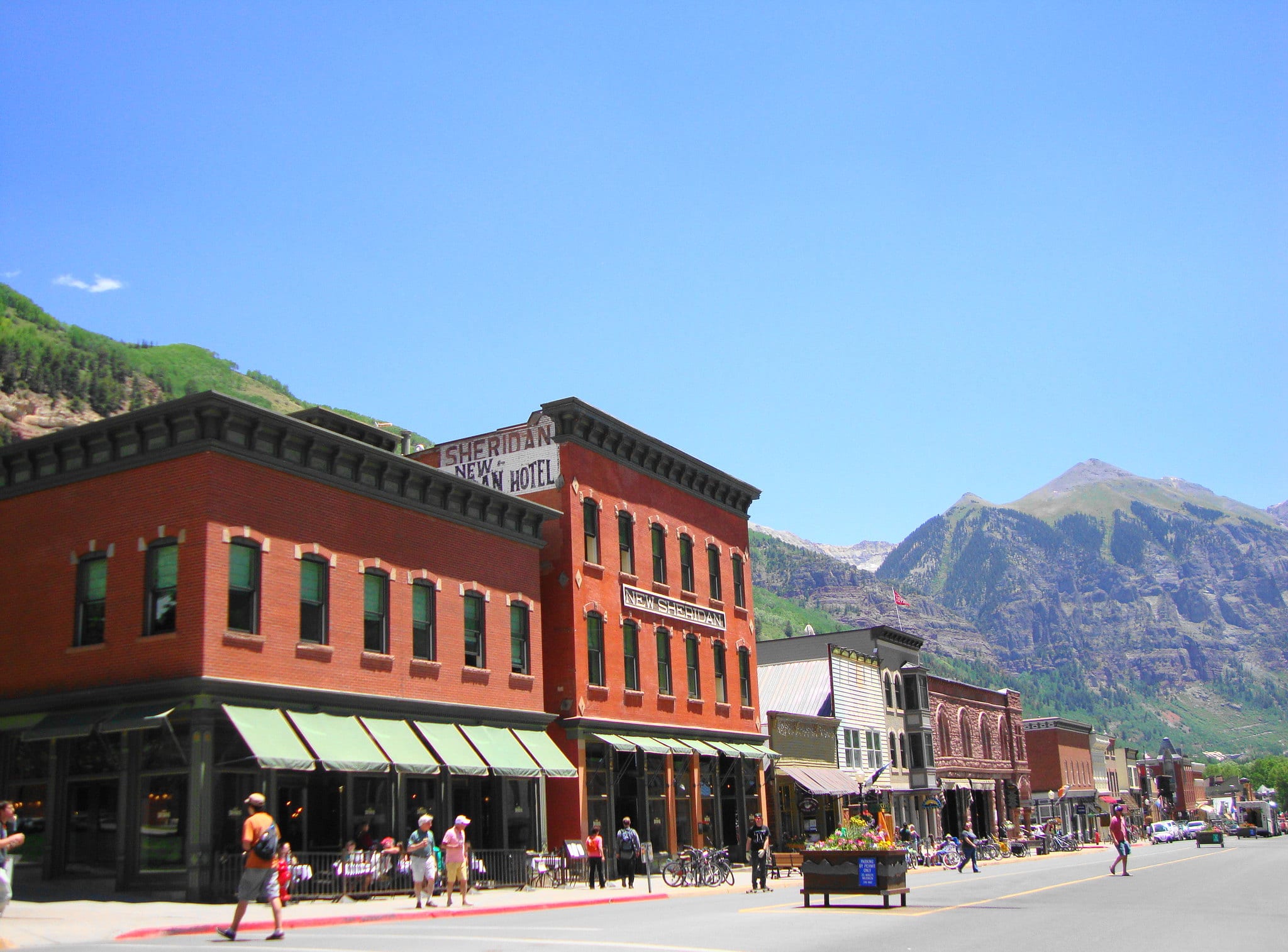 Telluride is 12 blocks long and eight blocks wide, providing plenty of room for entertaining and informative walking tours. From architectural designs, sprawling flower gardens, masterwork sculptures, and Christmas decorations, there's always something to see, no matter what time of year.
Many local historians live within Telluride, happy to share this charming town's heritage and history with you. They will teach you about the gold and silver boom, abandoned ghost towns, the formation of the canyon, and many other interesting facts. For a guided tour, Ashley Boling is a wealth of information, and she is happy to take you around town, highlighting points of interest and sharing the rich history of Telluride.
Self-guided tours are a great way to move at your own pace, exploring Telluride and all that it has to offer. With downloadable maps, you can visit fourteen different locations and the charming shops, galleries, and restaurants between them.
Summer Activities
Summers in Telluride can't be beaten! From hiking to cascading waterfalls and scaling mountaintops to rafting and famous festivals, there is no shortage of fun with these Telluride summer activities.
Hiking in Telluride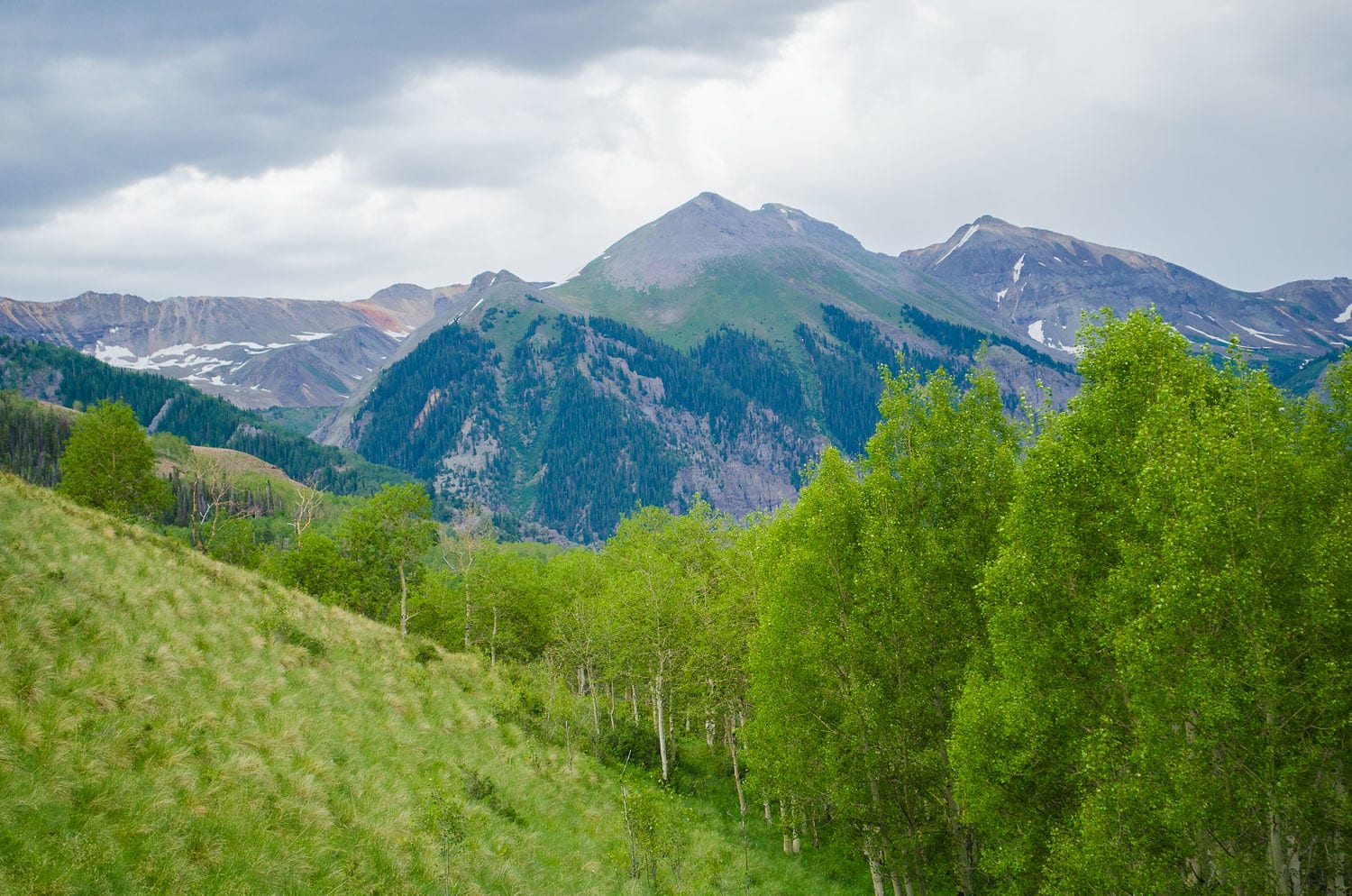 It's no secret, Colorado is well-known for its plentiful hiking trails and breathtaking views and Telluride is no exception. With over 90 hiking trails to enjoy, all surrounded by towering mountain tops, Telluride offers both of these things in multitudes.  You have plenty of options when it comes to strapping on your hiking shoes and heading into nature, so read below for some of the most popular trails in town.
Jud Wiebe Memorial Trail
As one of the most popular hikes in Telluride, the Jud Wiebe trail ends at a beautiful cascading waterfall. With plenty of picnic spots along the way, this three-mile loop offers a moderate trek during the warm summer months.
With easy access from downtown, the valley's incredible view makes this a well-traveled route and is best experienced early morning or late afternoon. But before heading up the Jud Wiebe trail, be sure to take the trail to Cornet Creek Falls. Both trails are accessible from in town on North Aspen Street.
Bridal Veil Hike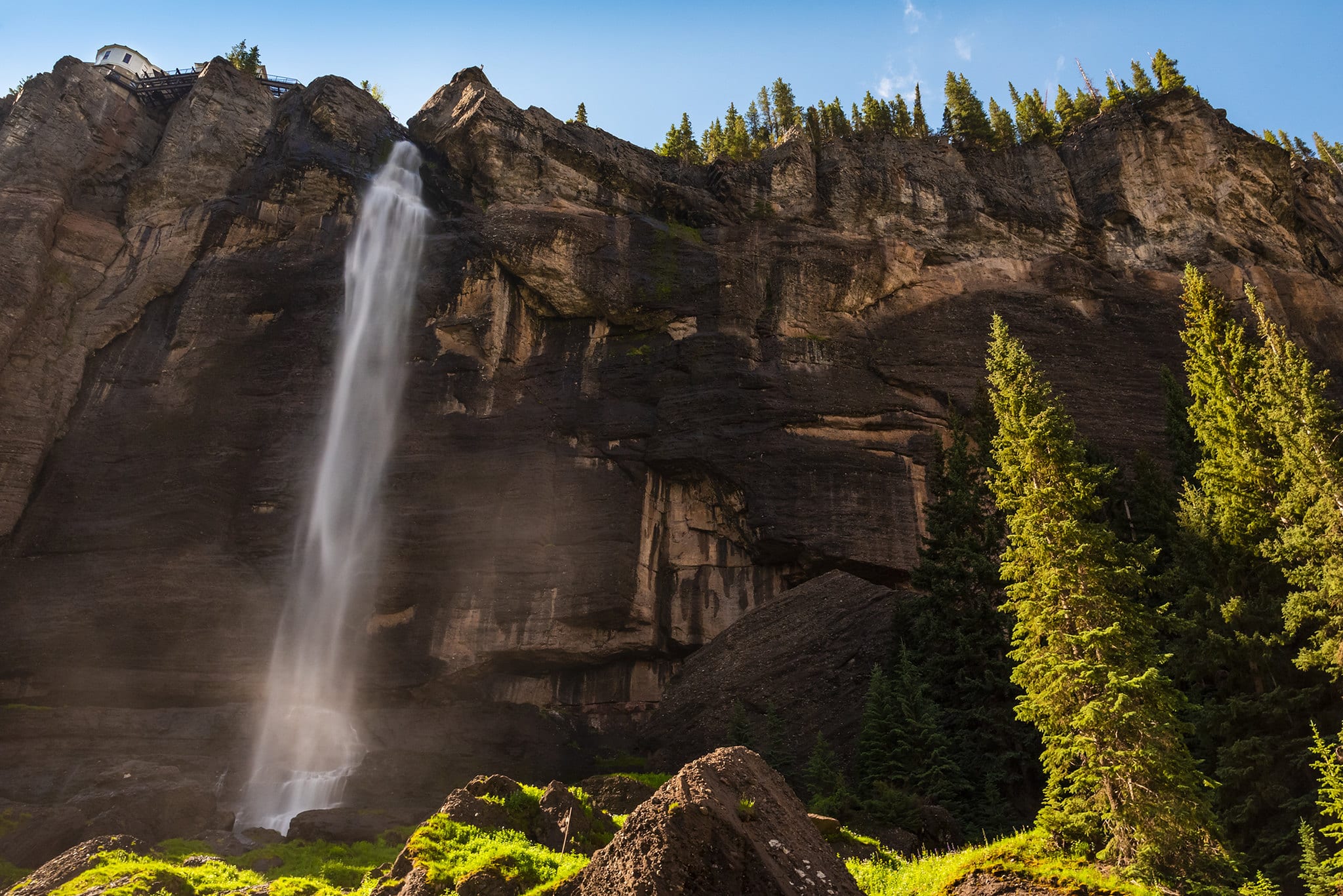 Two trails lead up to Bridal Veil Falls; the gravel 4×4 road and the newly created wooded trail. The gravel road is best for those with kids and is a much easier trek, though you will be sharing the road with 4×4 vehicles and bicyclists.
The wooded trail has plenty of twists and turns and is excellent if you are looking for a shaded journey that offers incredible photo opportunities. Both lead you directly to the base of the falls, and from there, you continue onward to reach the top.
Blue Lakes Trail
There is not one step along the Blue Lakes trail that offers anything less than a picturesque, stunning view. After 3.5 miles (elevation gain of 2,500ft), the trail ends at three alpine lakes, surrounded by rolling hills and large mountain peaks. The last two miles of the hike are uphill, and you will pass the alpine lakes, one after another.
The first lake is the deepest and showcases its beauty with a rich blue color that reflects the surrounding landscape like a mirror. A great place to relax and explore, there are quite a few waterfalls in the area to enjoy as well.
The hike does get more difficult after the first lake, eventually reaching Mt. Sneffels, where the views are well worth the climb. This is a well-traveled trail, and to avoid the crowds it's best to venture out in the early morning.
Hope Lake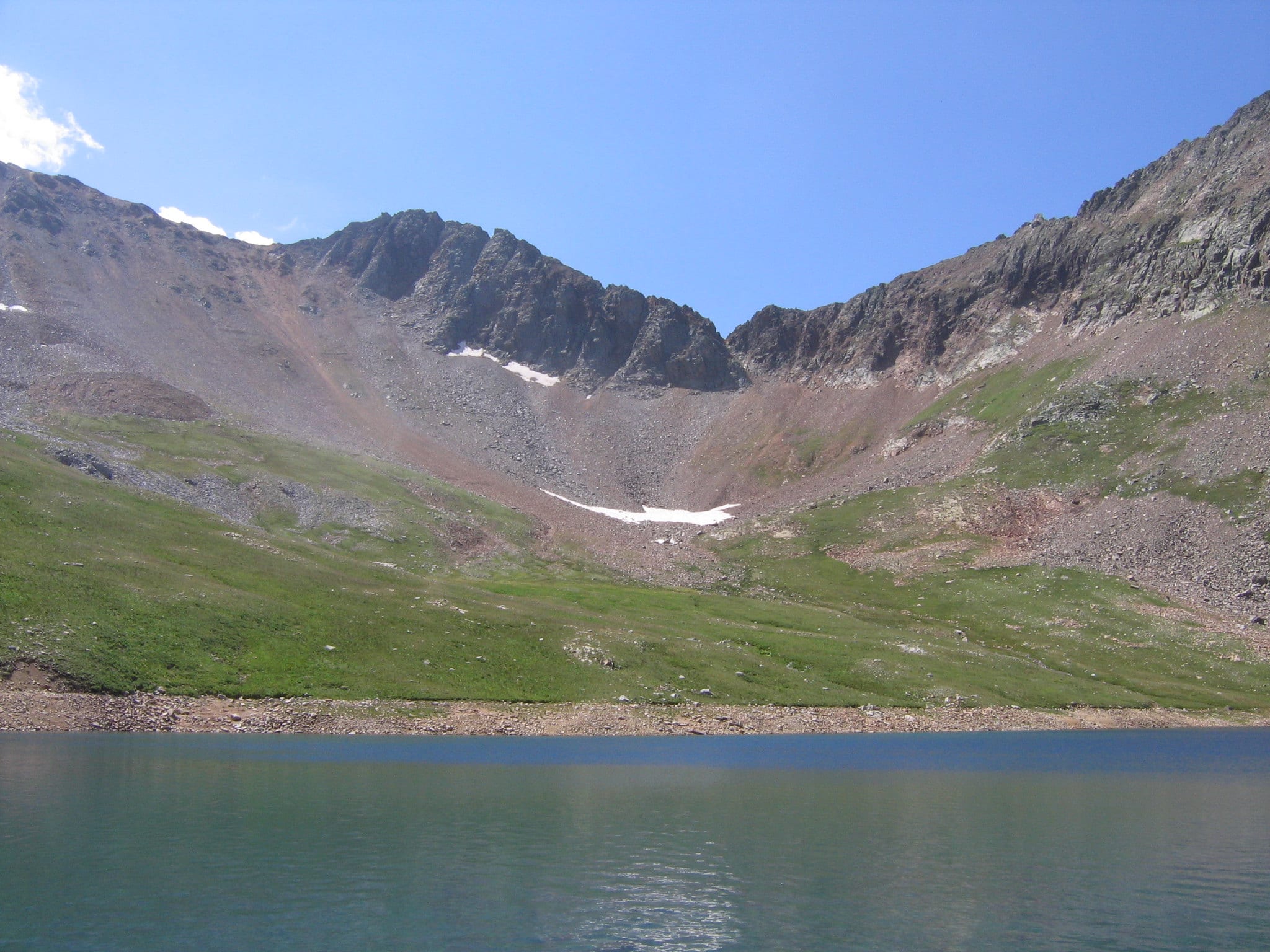 Hope Lake trail is an arduous climb with a large elevation gain of 1,200 feet that ends at a picturesque lake. This 5.5-mile adventure starts at an evergreen forest that slowly gives way to spectacular views. There are plenty of creeks to cross as well as brilliant green meadows full of blossoming flowers, making this one of the most charming alpine hikes in the area.
The lake is a beautiful spot for a relaxing picnic, and if you time your return to happen during sunset, you will not be disappointed with the views!
Sneffels Highline Trail
Sneffels Highline is a fifteen-mile loop around the north side of Telluride, with a massive elevation gain along the way. As you weave in and out of the thick pine and aspen forests, you will pass sprawling meadows filled with shoulder-high wildflowers and cascading waterfalls, all while covering a wide variety of terrain.
Known for its awe-inspiring scenery, there are several vistas where you can set up a picnic spot and catch your breath (as well as some fantastic photos). This long hike is best done during wildflower season and in the fall when the trees welcome you with a sea of vibrant colors.
Rafting the San Miguel River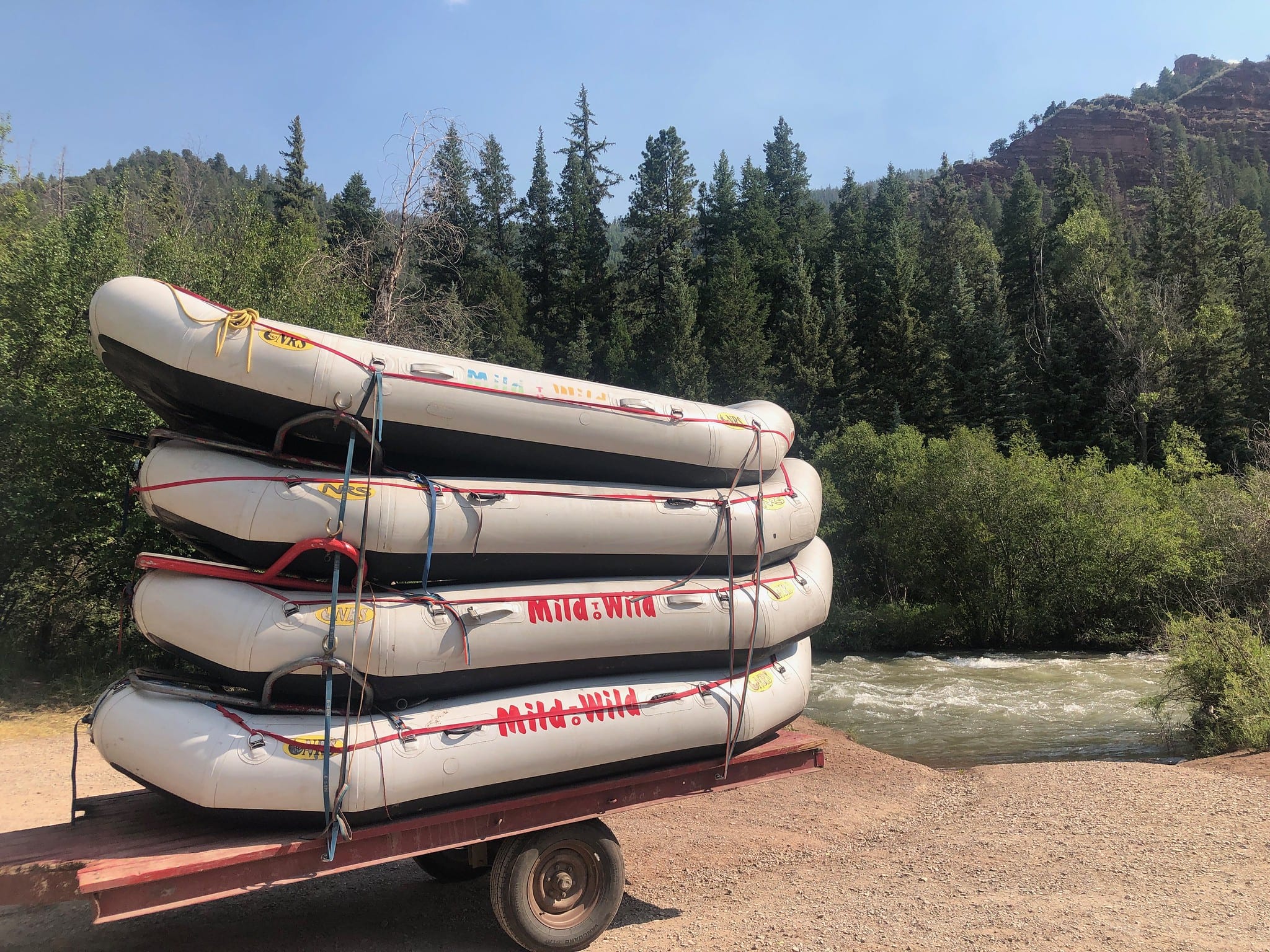 The San Miguel River runs the length of Telluride and is a great place to hike, fish, and raft. Rafting the river is a popular outdoor activity enjoyed by all. With the waters reaching Class II and Class III rapids, this makes for an exciting and adventurous tour through the beautiful outdoors. Enjoy the red rock walls along the riverbanks and thick pine trees to compliment.
Mild to Wild Rafting & Jeep Tours offers a guided river experience and will safely take you down the river.
Off-roading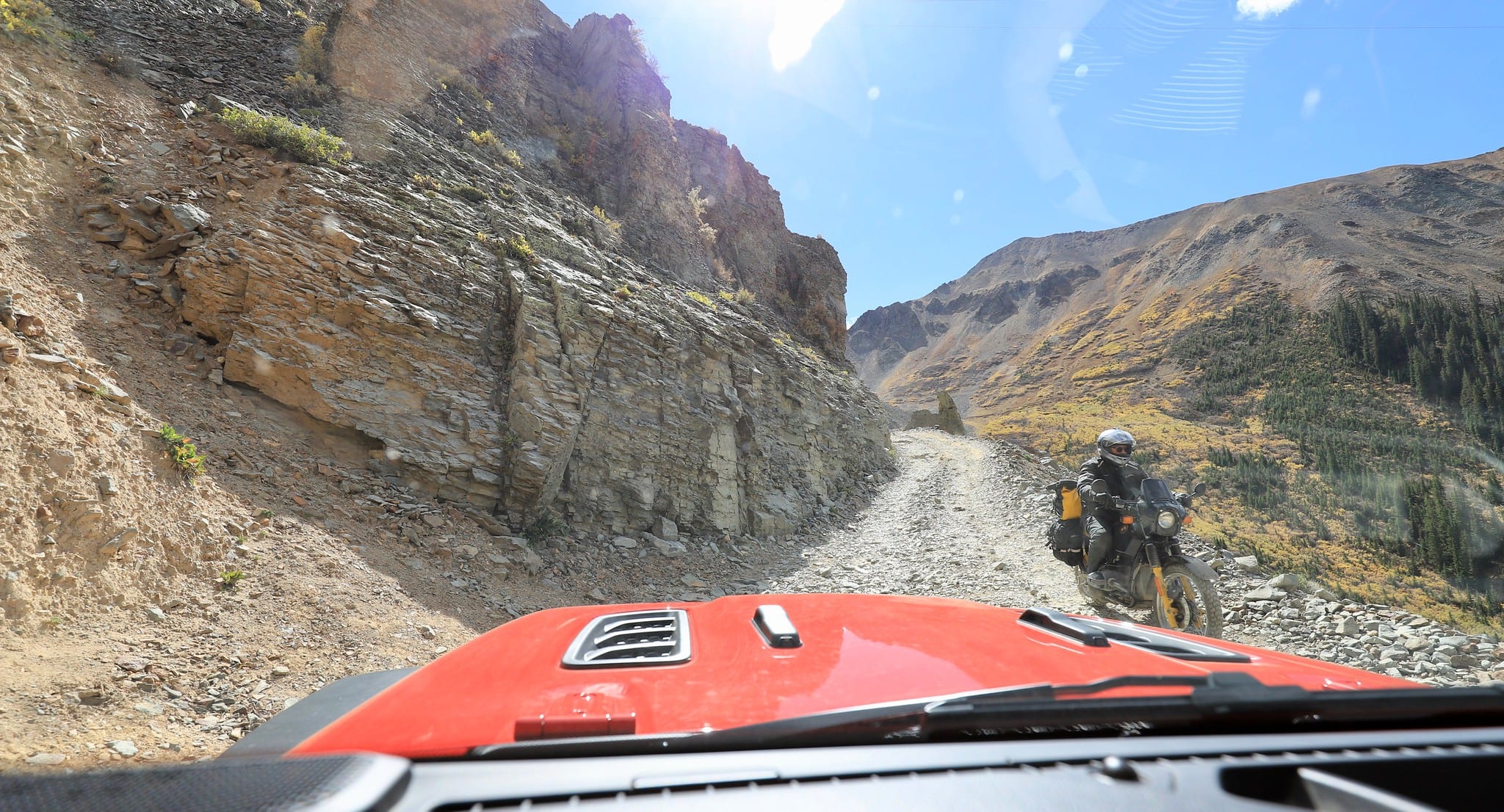 Off-roading around Telluride is a must for those seeking the best views. With plenty of connected jeep roads, you will be to travel all over, taking in the scenic wonder of alpine lakes, waterfalls, mountain vistas, endless meadows, dazzling wildflower fields, plus exploring nearby ghost towns. A handful of companies offer guided tours, or you can rent a 4×4 vehicle and head out on a self-guided adventure.
For tours and equipment rental:
Paragliding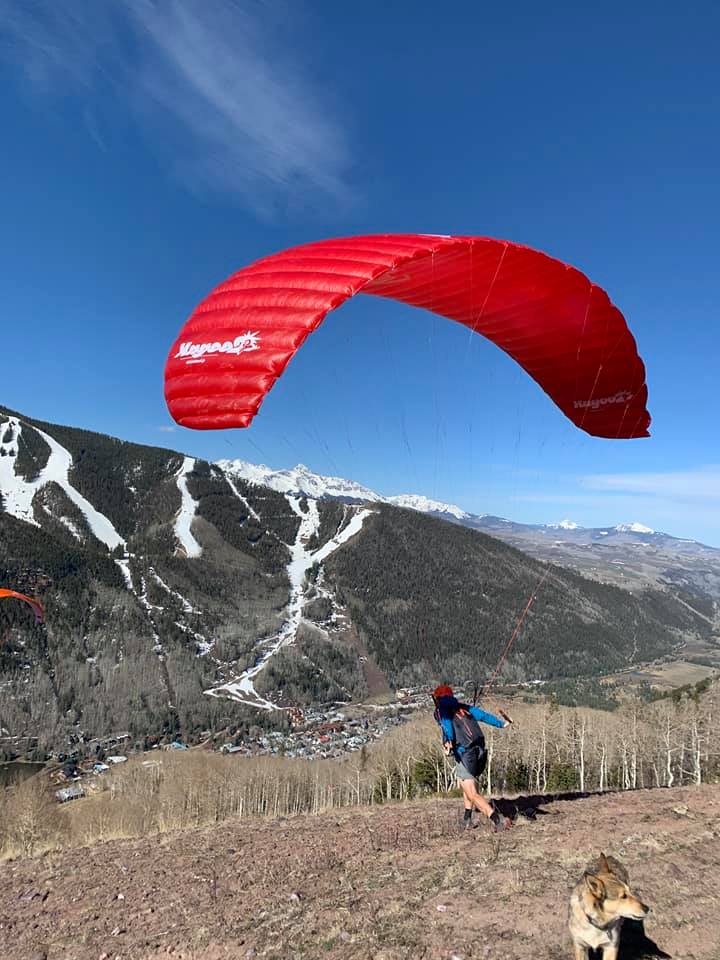 Paragliding is a great way to take in the spectacular views that Telluride has to offer. From tandem flights to speed flying, anyway that you can get into the sky is going to offer an unforgettable experience. Telluride Paragliding is the only certified paragliding company within Telluride.
Their tandem flights are perfect for beginners; all you need to do is run for a few seconds during take-off and landing. The rest of the time, you can relax and enjoy the sights as the instructor takes care of everything else.
Climbing the Via Ferrata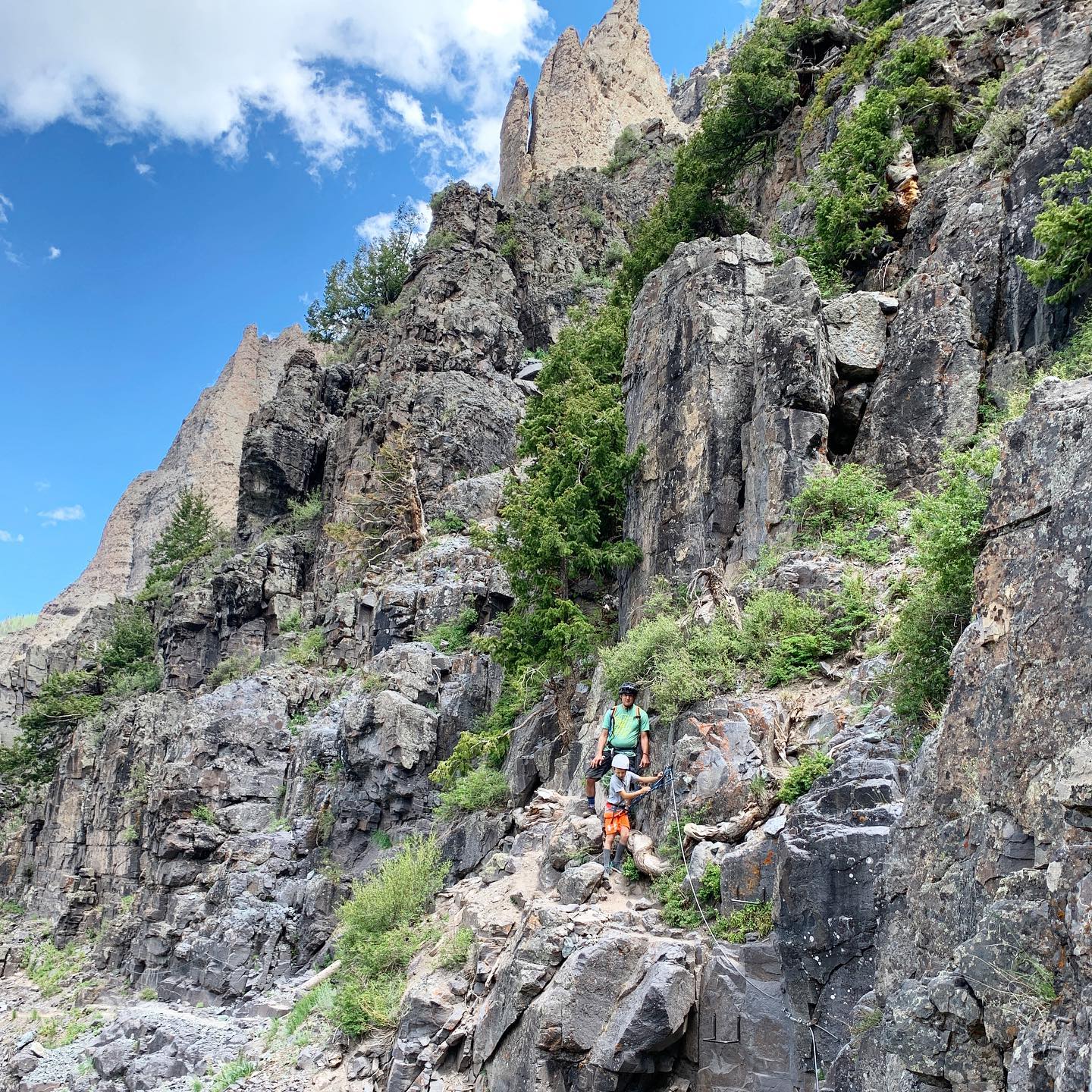 What started as an underground hot spot for experienced climbers has blossomed into a popular and well-used rock-climbing route. The Via Ferrata in Telluride is a technical and challenging route that was first created by renowned climber Chuck Kroger. It takes skill and experience to conquer, with many un-cabled sections, and a knowledge of hand and footholds is a must.
There are local guides for hire to lead you through the trail and who will also make sure that you have all the proper safety equipment. This is not a route for the inexperienced. The technical elements that present themselves early into the climb will help inform you if you are ready for this difficult challenge.
Guides for hire:
Summer Festivals
Telluride hosts a packed calendar of exciting summer and fall events. With over 40 festivals held throughout the year, locals and visitors can enjoy the best music, beer, and film that Telluride has to offer.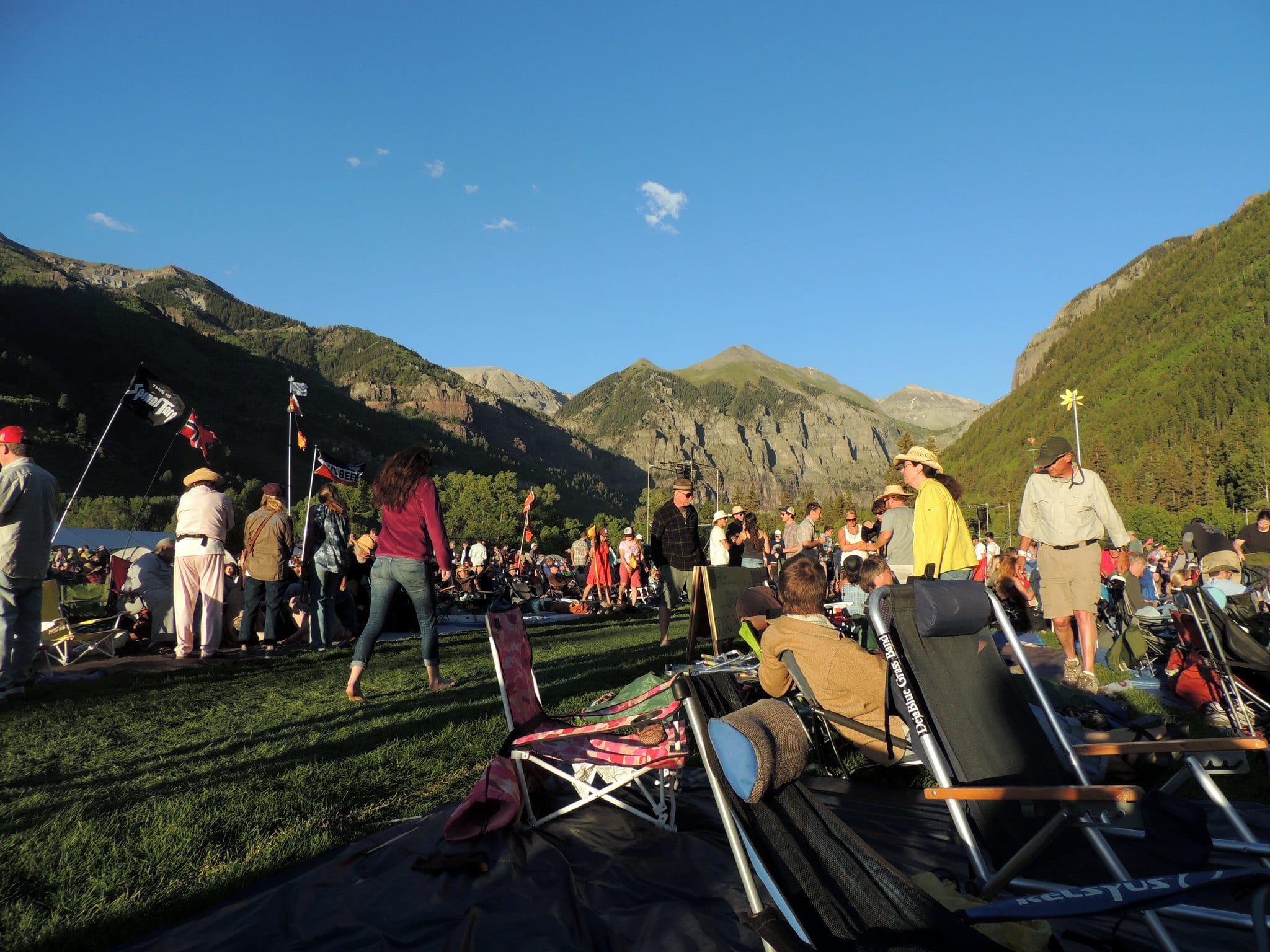 Telluride Mountainfilm Festival
The Mountainfilm Festival is held every Memorial Day weekend and showcases non-fiction stories about environmental, cultural, political, and social justice issues. There are interactive talks, free community events, and outdoor programs and presentations to keep audiences engages.
Telluride Bluegrass Festival
The Telluride Bluegrass Festival takes place the weekend closest to the Summer Solstice and is Telluride's most popular festival. With over 100 bands playing across a handful of stages, this is a top-rated event that brings in guests far and wide.
Not only do the bands play all day long, but they also go well into the night with music lasting until midnight. The seating is general admission lawn seating, and this adds to the community-picnic atmosphere.
Telluride Blues & Brews Festival
The Telluride Blues and Brews Festival is a local favorite, as it coincides with the start of fall colors and the return of the ski season. As a multi-stage music festival, the bands cover a wide range of styles. Here you will be able to groove to a mix of blues, funk, indie, rock, gospel, and soul, all the while drinking delicious beer!
The festival also has a kid's activity corner, where supervised children can use the climbing wall, bounce houses, slides, and parades. With regional food vendors and craft beer suppliers, listening to the music while surrounded by the beautiful fall colors is a great way to close out summer.
Autumn Activities
The fall season in Telluride is truly spectacular. With colorful hues that burst into action and blanket the canyon walls, views from every angle are unforgettable. One of the best ways to experience the changing of the season is with an off-road tour, or even one of the summer hikes we listed above.
Tours to Experience the Fall Season in Telluride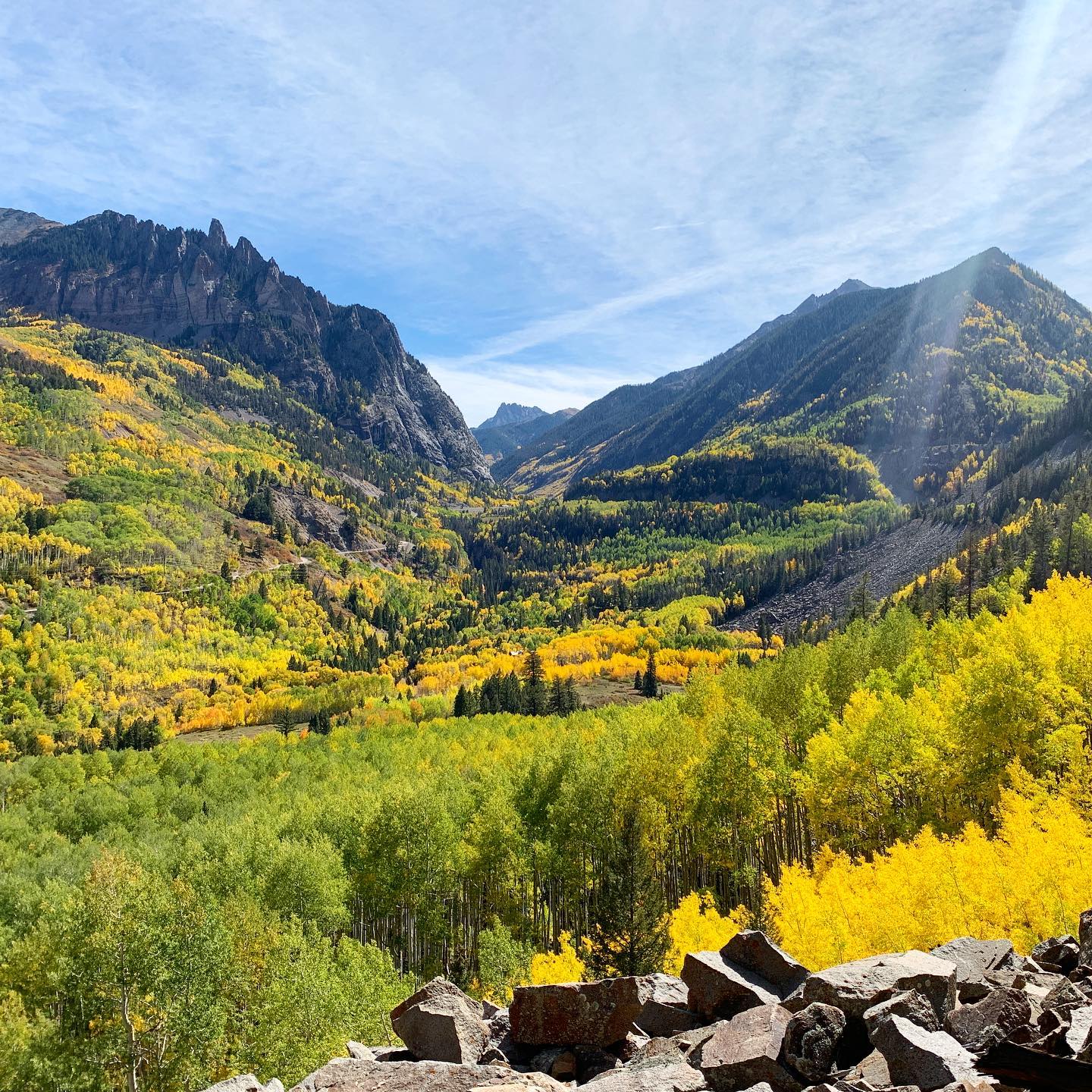 The beautiful fall foliage can last up to three weeks in Colorado's high country and can be best seen by taking a guided trip along the San Juan Skyway, Tomboy Basin, and Imogene Pass. Traveling above the tree line for an astonishing view is possible with the use of 4WD off-road vehicles.
Telluride Outside offers a guided 4-WD tour that takes you around old mining roads and up to the second-highest drivable pass in Colorado, Imogene Pass. With the summit at 13,000 feet, the views from here are spectacular and far-reaching.
Telluride Off-Road will take you to the highest peaks and the lowest valleys on 2 hours tours and full-day excursions. They also offer a custom trail package and will safely get you around Telluride in their off-road Swiss Army Pinzaugers.
Winter Activities
Winter in Telluride calls in the skiers and snowboarders with its legendary runs and world-class Mountain Village. But it isn't just about hitting the slopes, there are plenty of other winter activities in Telluride to keep you busy!
Skiing at Telluride Ski Resort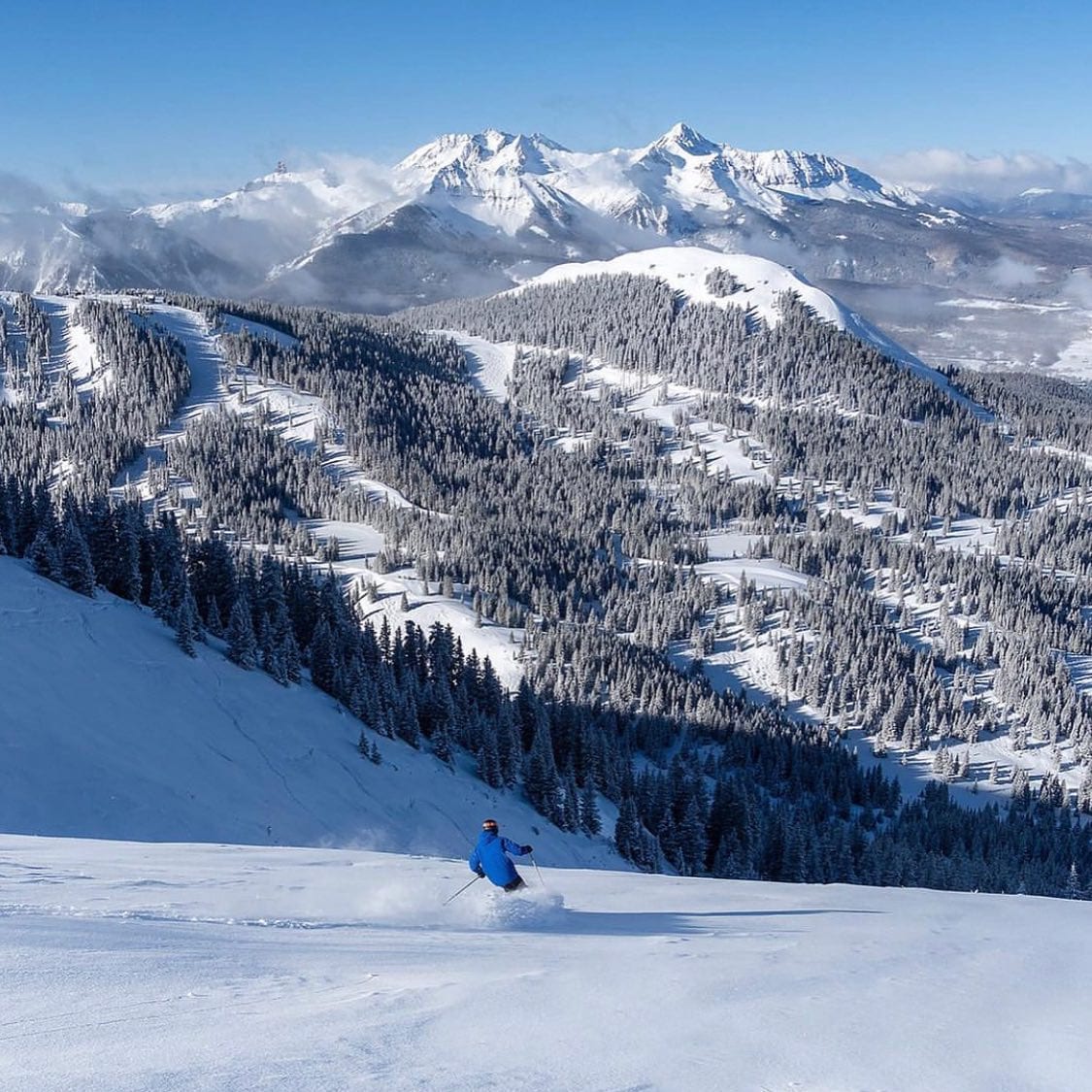 With over 2,000 acres of lift-accessible terrain, the Telluride Ski Resort offers multiple courses for all skill levels. Nineteen lifts are taking you to the top of this 13,000-foot mountain, and nearly 150 different runs to get you back down to the bottom. The snowfall averages 280 inches annually, and there is always fresh powder to maneuver through.
Cross Country and Nordic Skiing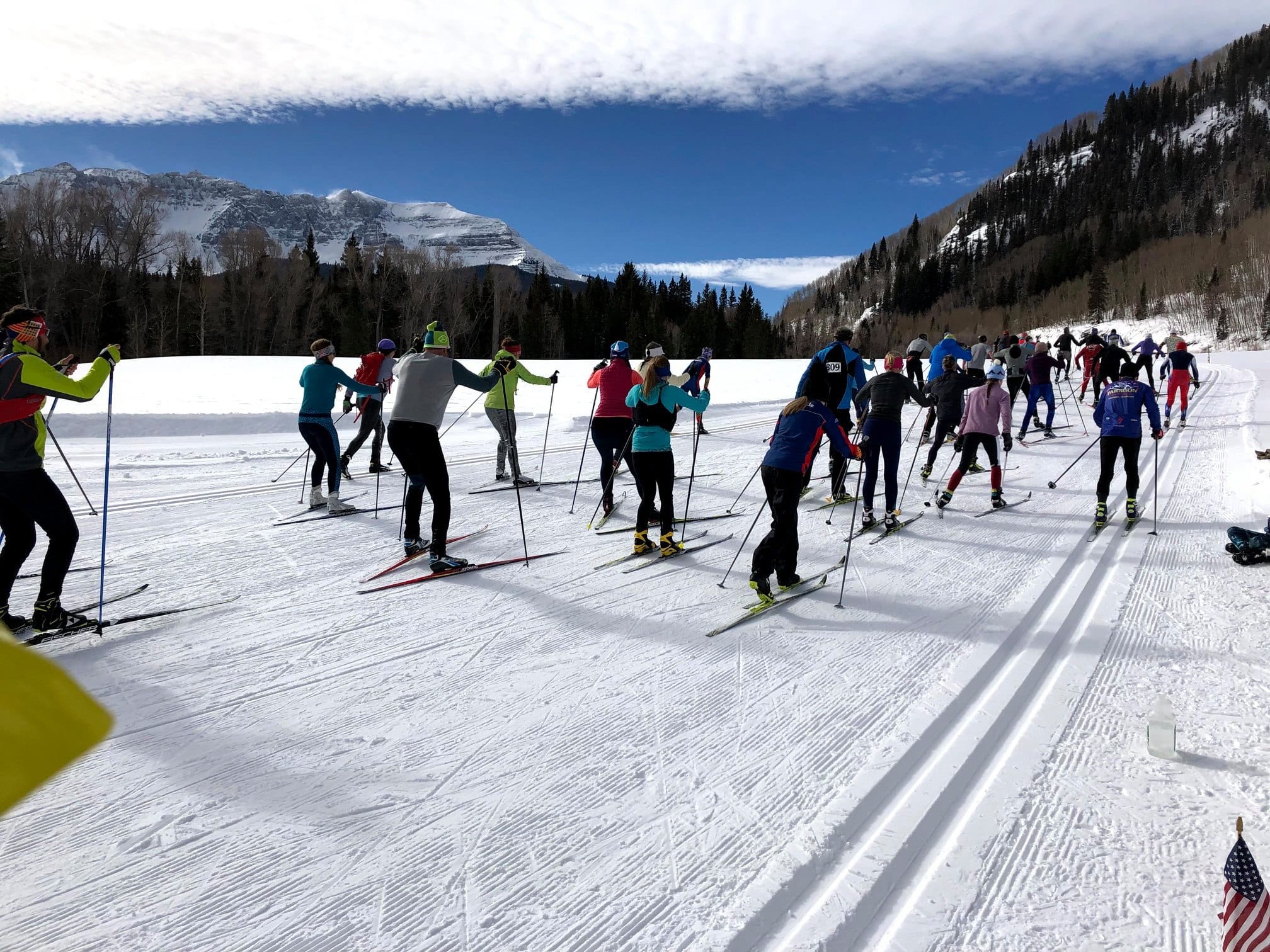 In Telluride, six locations cater to cross country and Nordic skiing: Telluride Town Park, the Valley Floor, Mountain Village, Chair Ten, Trout Lake, and Priest Lake. Each one covers various terrain and will give you a different view of the beautiful natural landscape surrounding Telluride. The trail systems for cross country skiing are professionally groomed and maintained by the Nordic Center.
The Nordic Center in Telluride Town Park rents out cross-country equipment and provides maps, lessons, clinics, tours, and sage advice.
Fat Bike Rides
Using fat bike tires, riders can glide through snow-covered trails with as much fun and excitement as if they were riding on dirt. One of the best aspects is crashing with reckless abandon, falling into the soft snow around you.  Whether you are looking for an exhilarating cardio workout or something more relaxed, there are plenty of options for fat bike rides in Telluride.
You can rent fat-tire bikes from Bootdoctors. They are also available for tours, showing you the best spots, sights, and trails.
Horseback and Sleigh Rides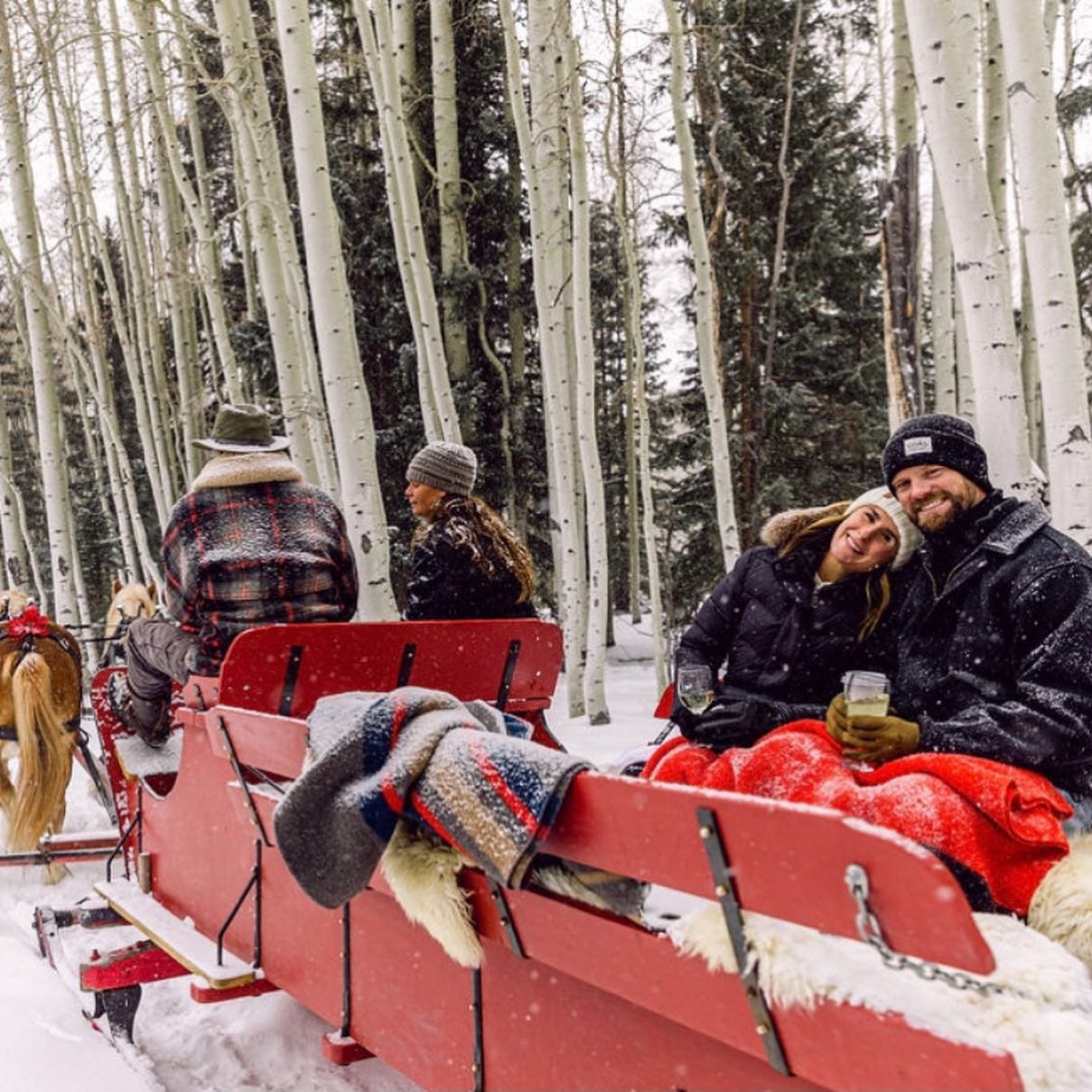 Riding horseback through the snow is a cherished Telluride experience that should not be missed. Local cowboy, Roudy Roudebush, offers guided trail rides that take you through scrub oaks and hayfields along with the Nelson Warren Homestead. With views of the La Salles, San Sophias, and the Telluride Ski Area, these one and two-hour rides are great for beginners.
Roudy also offers one of the more magical winter experiences to be found in Telluride: Horse led sleigh rides. The sleighs hold up to ten people and will take you around the homestead, pulled by his two Belgian draft horses, Clyde and Frank.
At the Aldasoro Ranch, you can take part in a dinner-sleigh ride combo. The ranch was established in the early 1920s, and throughout the following decades, the Aldasoro family became an essential part of the local community. Their winter sleigh ride includes a private dinner within a charming, heated tent, with transportation to and from your pick-up location.
The Telluride Wranglers offer sleigh rides every hour, on the hour, starting in the afternoon. The rides are about 40 minutes long, and they will help keep you toasty with complimentary coffee, tea, and hot chocolate. With spectacular mountain views and wide-open fields covered in fresh snow, you will be filled with joy as you ride through alpine meadows on this unforgettable experience.
Ice Skating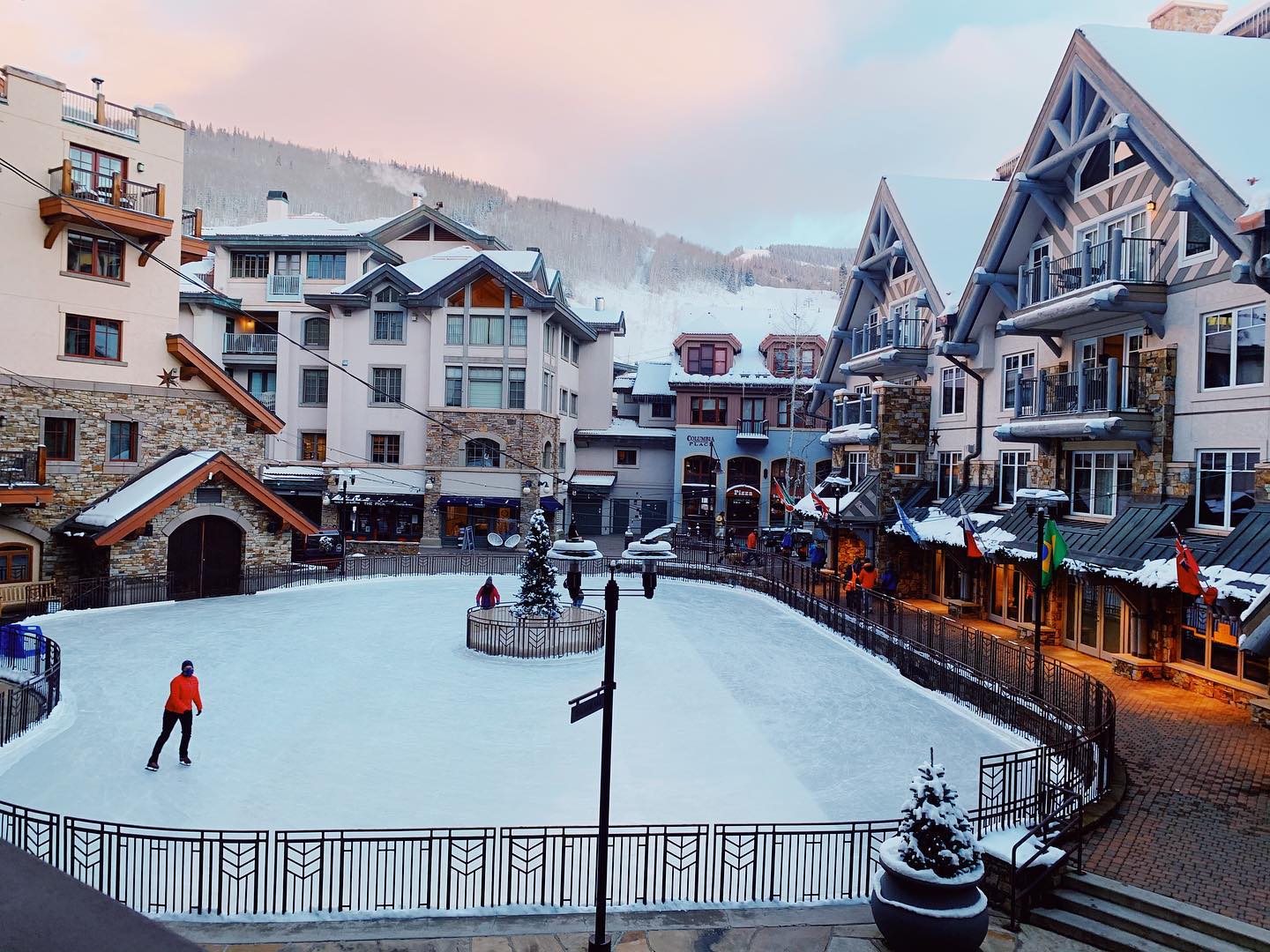 When winter rolls around, one of the first activities people think of is ice skating. In Telluride, you can enjoy gliding over the ice in professional-grade hockey ice rinks as well as the outdoor rink in Telluride Town Park, surrounded by lights and decorations.
A newly opened rink at the Hotel Madeline in Mountain Village offers open skating and special events in their European-style outdoor plaza. If you don't have ice skates, they have a rental service and punch cards, and season passes for regular visitors.
Adventure waits for no one! Start planning your getaway today with these things to do in Telluride!