The festival capital of Colorado hosts another fantastic musical weekend in mid-September. The 29th Telluride Blues & Brews Festival brings the best mix of blues, rock, gospel, indie, funk, and soul music to the famous box canyon mountain town.
This year's music fest occurs from Friday to Sunday, September 15th – 17th, 2023 at Telluride Town Park. Head to San Miguel County for 3 full days of world-class scenery and blues festivities. In addition to the groovy tunes, the event provides a slew of other activities.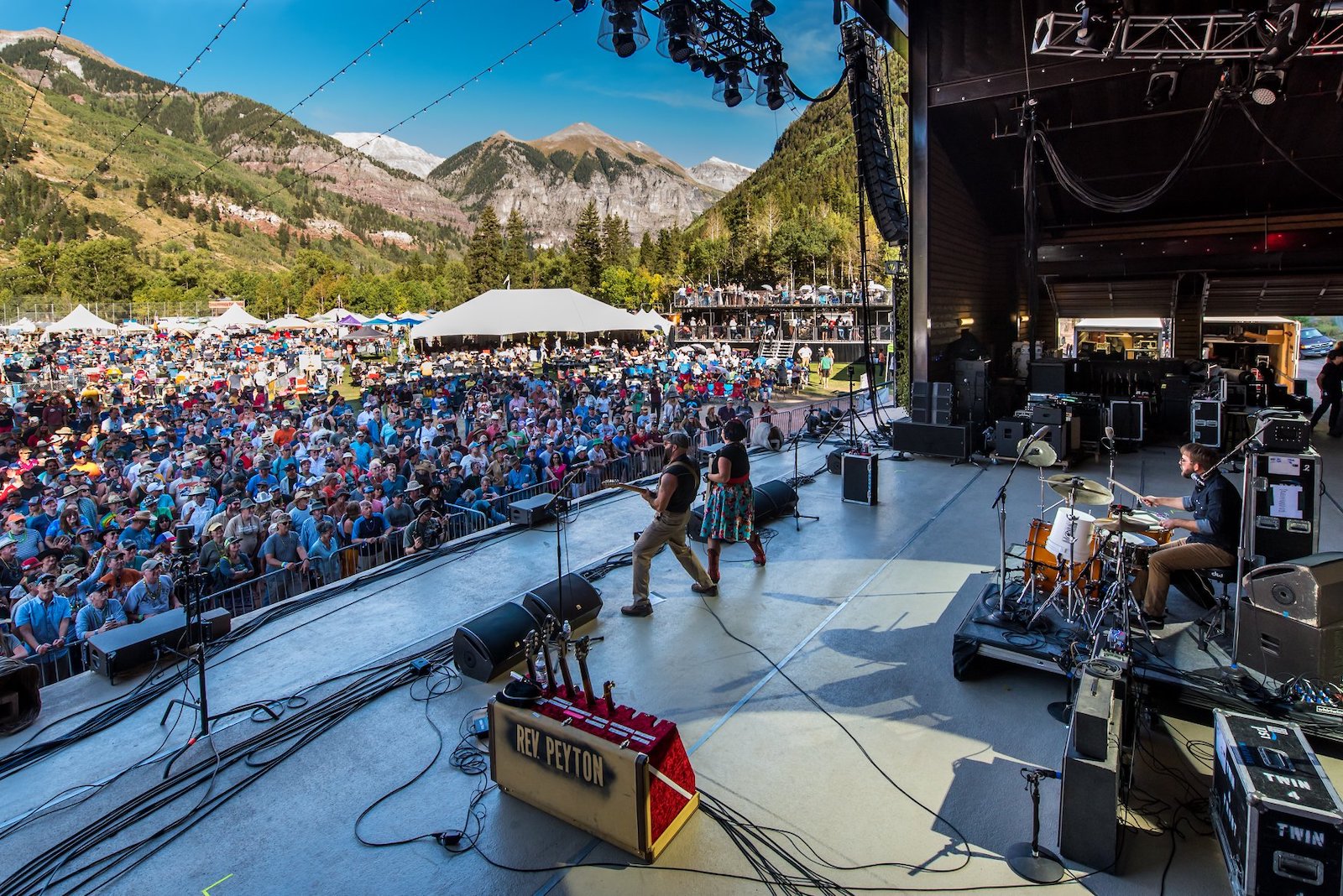 The event started as the Telluride Brewer's Festival in 1994, which invited a prominent selection of the country's top microbreweries. It then grew into today's Telluride Blues & Brews Festival, with each member of this year's elite group of 56 craft breweries offering different styles and flavors of beer.
Over 50 craft breweries will be present showcasing over 150 styles of beer and cider, plus plenty of mouth-watering fares to soak up all the booze. From hiking and biking to sightseeing via a free gondola ride between downtown and Mountain Village, you won't be bored while visiting.
For those bringing kids, there are bungee trampolines, a climbing wall, bounce houses, and fun parades to keep them entertained. Adults can partake in the after-hours club shows, craft vendors, a 5K race for charity, and complimentary yoga classes each morning. What better way to see Telluride than in the colorful autumn for a world-class blues festival?
On Saturday, the Grand Tasting kicks off the day from noon to 3 pm. Some consider it the top craft beer event in the Southwest. Everyone gets a souvenir-tasting glass to sample the wide variety of brews, from day lagers to heavy IPAs, sours, and everything in between. Cheers!
Telluride Accommodations
Read about the best hotels in Telluride or if you would prefer to sleep under the stars, check out the camping near Telluride, Ophir, and Rico.
Details
Address: Town Park, Telluride, CO
Date: Friday – Sunday | September 15 – 17, 2023
Cost: Admission | Kids under 12 are free with an adult
Website: tellurideblues.com