With summer officially beginning June 21, June is full of warm weather celebrations. It's a fantastic time to plan a trip! BalloonaVista and the Santa Fe Trail Days are some of the largest festivals. Read our events blog.
2020 Annual June Festivals in Colorado
Date: Thur-Sun, June 4-7, 2020
Address: Vail
About: Summer GoPro Mountain Games are the biggest festival of adventure sports, art and music, held annually in Vail. There are competitions in biking, climbing, fishing, kayaking, slacklining, standup paddling, rafting, running, disc golf and even events for the dogs.
Date: Fri-Sun, June 5-7, 2020
Address: Telluride
About: 37th year, festivities include two sunrise balloon ascensions from Town Park, a sunset glow on Main Street and a balloon workshop.
Date: Fri-Sun, June 5-7, 2020
Address: Pagosa Springs
About: 15th annual music festival showcasing bluegrass and folk tunes.
Date: Mixed days, June 5-August 9, 2020
Where: Boulder
About: 63rd season showcasing Shakespeare's wonderful plays. It's held on varying days throughout the week on the CU campus.
Date: Sat, June 6, 2020
Address: Montrose
About: 12th annual vintage and custom motorcycle show held in Western Colorado.
Date: Sat-Sun, June 6-7, 2020
Address: Larimer Square, Downtown Denver
About: Watch over 200 artists spend the weekend painting the sidewalks with chalk.
Date: Sundays, June 7-September 27, 2020
Address: Highland Square, 32nd Avenue, Denver
Great farmers market with handcrafted goods and locally grown produce. Go hungry because there is plenty of homemade food for sale, fresh and ready to eat.
Date: Fri-Sat, June 12-13, 2020
Address: Santa Rita Park, Durango
About: Day long celebration on the Animas River thru the whitewater park. Festivities include kayak, raft and SUP races, all capped off by a wild river parade with a viewing party from the park.
Date: Fri-Sun, June 12-14, 2020
Address: Palisade
About: 12th annual bluegrass fest in Riverbend Park, featuring guitars, fiddles and amazing artistry.
Date: Weekends Sat-Sun, June 13-August 2, 2020
Address: 650 W Perry Park Ave, Larkspur (between Denver & CO Springs on I-25)
About: On its 44th season, the Renaissance Festival is held over 8 weekends in June, July, August with medieval events for all ages. It's held 10am until 6:30pm each day, rain or shine. Parking is free, no pets.
Date: Mixed Days TBD, early June-mid September, 2020
Where: Littleton
About: Twenty-one years and counting for this favorite summer outdoor concert series. Shows takes place regularly on Sundays, some Saturdays and July 4th.
Date: Thur-Sun, June 18-21, 2020
Address: Grand Junction
About: Four day country music party on the Western Slope, with camping available.
Date: Thur-Sun, June 18-21, 2020
Address: Downtown Salida
About: America's oldest whitewater festival, dating back to 1949. There are a number of exciting events including Slalom Race, Crazy River Dog and the Hooligan Race. Camping is available in the town of Salida and nearby on Highway 50.
Date: Thur-Sun, June 18-21, 2020
Address: Rye
About: 15th annual electronic music festival held during the summer solstice. The festival grounds are located by Rye in Spanish Peaks Country at Hummingbird Park.
Date: Thur-Sun, June 18-21, 2020
Address: Telluride
About: 47th annual bluegrass music festival in downtown Telluride.
Date: Fri-Sun, June 19-21, 2020
Address: Aspen
About: World renowned chefs give cooking presentations and lectures, enjoy top notch cooking and wine, as well as beer, wine and cocktails.
Date: Fri-Sun, June 19-21, 2020
Address: Glenwood Springs
About: 123rd annual festival held the third weekend in June every year. It features live music, stage entertainment, FamilyFest for kids, arts & crafts, food court, carnival and a parade down Grand Avenue, with free strawberries and ice cream after parade.
Date: Fri-Sat, June 19-August 22, 2020
Address: Howelsen Hill Rodeo Grounds, Steamboat Springs
About: Every summer on Friday and Saturday evenings, PBR rodeo cowboys compete in the Yampa Valley.
Date: Wed-Sun, June 24-July 5, 2020
Address: Greeley
About: 99th annual Stampede features PRCA rodeo, live country music, monster trucks, a demolition derby, carnival, roller derby, fireworks and one of the largest Independence Day parades in the nation.
Date: Thur-Sun, June 25-28, 2020
Address: Telluride
About: 39th annual four day event with many wine tastings, lunches, lectures, and vineyard tours.
Date: Thur-Thur, June 25-August 6, 2020
Address: Vail
About: Orchestras from around the world perform in the vibrant Vail Valley during the peak of summer season.
Date: Fri-Sat, June 26-27, 2020
Address: Washington Park, Fort Collins
About: 31st annual brew fest celebrating Colorado craft beer and live music.
Date: Fri-Sun, June 26-28, 2020
Address: Bond Park, Downtown Estes Park
About: 28th straight year, come celebrate the longest day of summer, the summer Solstice, with Scandinavian song, dance, and music. There'll be local food and crafts, a viking encampment, a silent auction and a raffle for a trip to Scandinavia.
Date: Sat, June 27, 2020
Address: Steamboat Springs
About: Premier fine wine and craft beer event with live music, retail vendors and local food.
Date: Sat, June 27, 2020
Address: Central City
About: Main Street in historic Central City hosts the 8th Stills In The Hills. It's free to attend with live music and local food, but unlimited tastings are a fee. Pets are not welcome.
Date: Sat-Sun, June 27-28, 2020
Address: River Run Village, Keystone
About: Everything bacon at this 10th annual festival, featuring bacon-infused cuisine from around twenty food vendors, a Bacon Bloody Mary Bar and live music.
Date: Sat-Sun, June 27-28, 2020
Address: Nederland
About: 20th annual arts juried arts fest featuring fine arts, contemporary crafts, music, local food and free admission.
Go To July Events​
Trending in June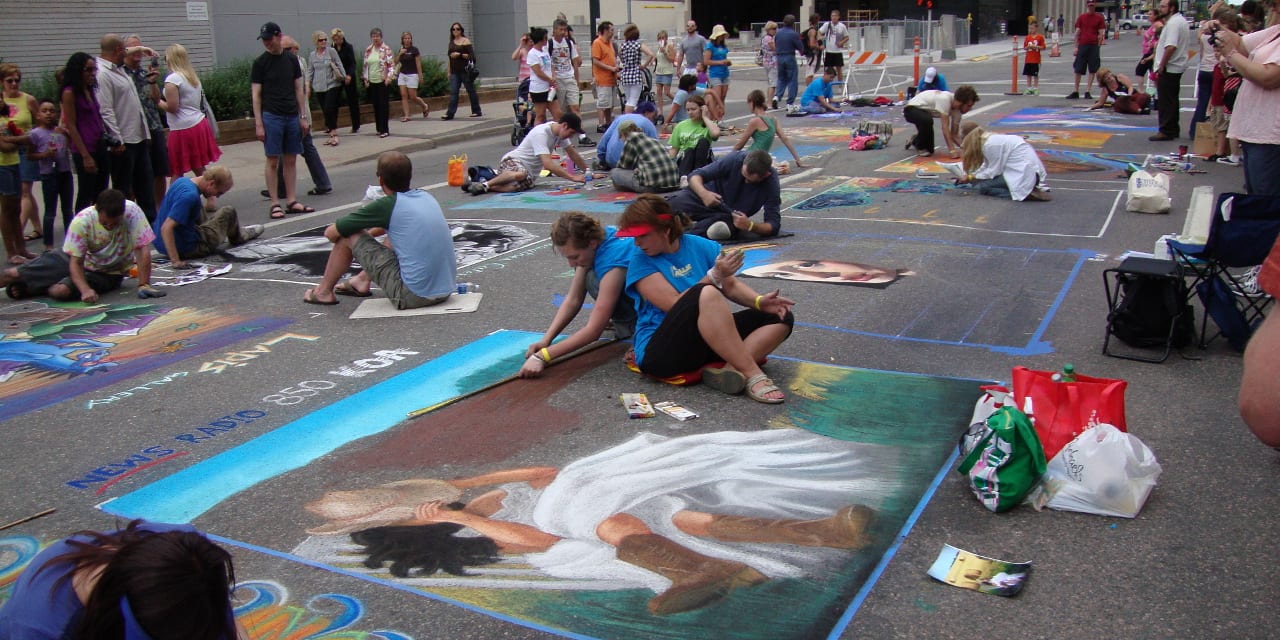 Come spring, Colorodans can't wait to take on the approaching warm weather days. And this is…
Related Activities
Search for upcoming performing arts, rodeos and sports that aren't listed under events.