Ride into the Unknown and feast your eyes on a large variety of rare and restored motorcycles. This showcase of vintage and classic motorcycles, as well as custom, rat bikes and scooters, is held annually in western Colorado.
Awards are given in multiple classes including a people's choice award and fun door prizes for the registered bike owners. It is a family-friendly event with refreshments and vendor booths.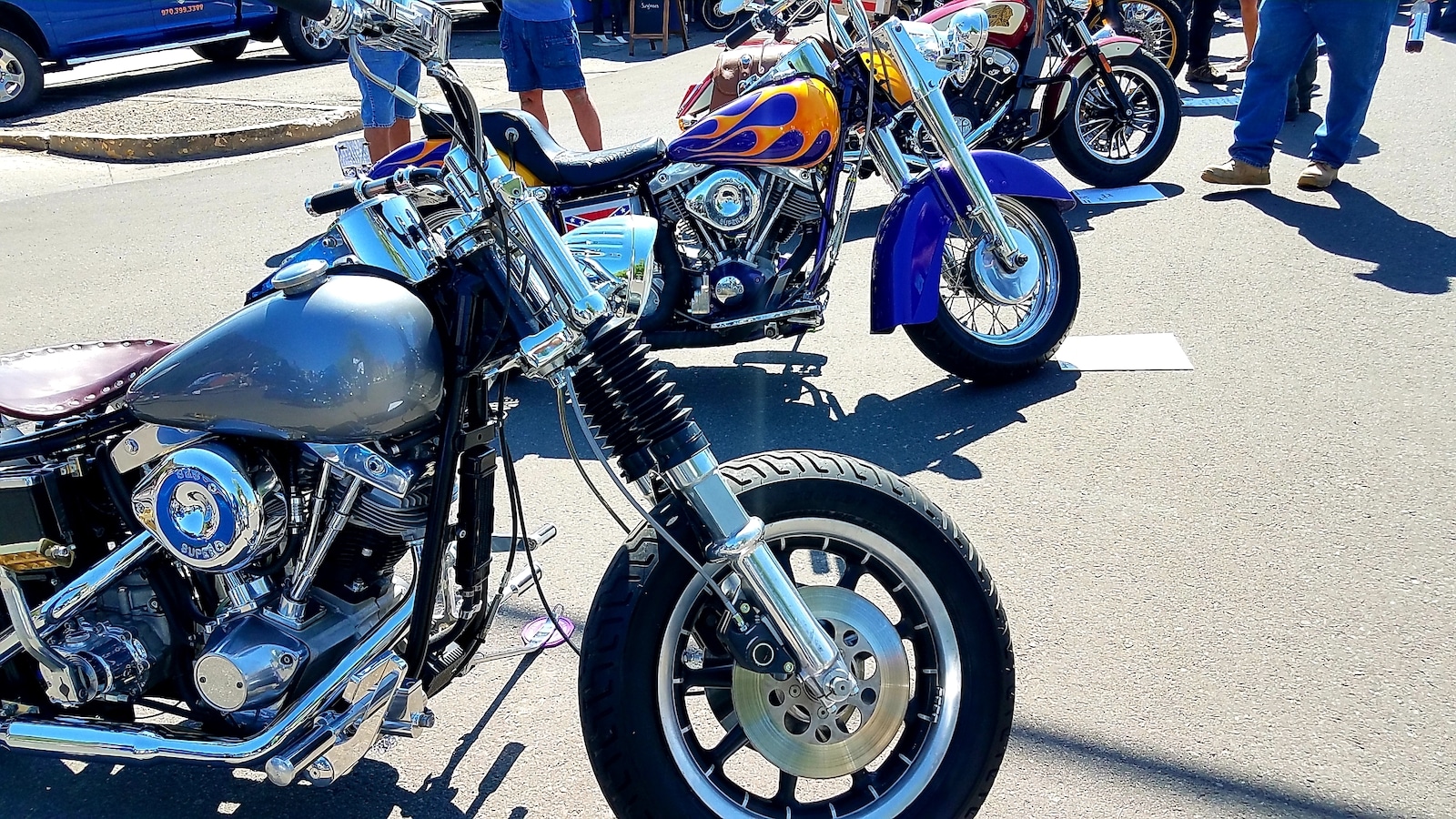 The charm of the Western Slope is evident in its numerous festivals like this one. Self-proclaimed "unknown", it's a gem of an auto show for fans of vintage and custom motorcycles.
Motorcycle Show at Cerise Park
The Unknown Motorcycle Show displays more than 100 mesmerizing motorcycles at Cerise Park in Montrose. Stop by on Saturday, June 11th, 2022 from 9 am to 2 pm for all vintage fun. Best of all it's free. Experience custom choppers, cool local vendors, tasty food, and Colorado sunshine.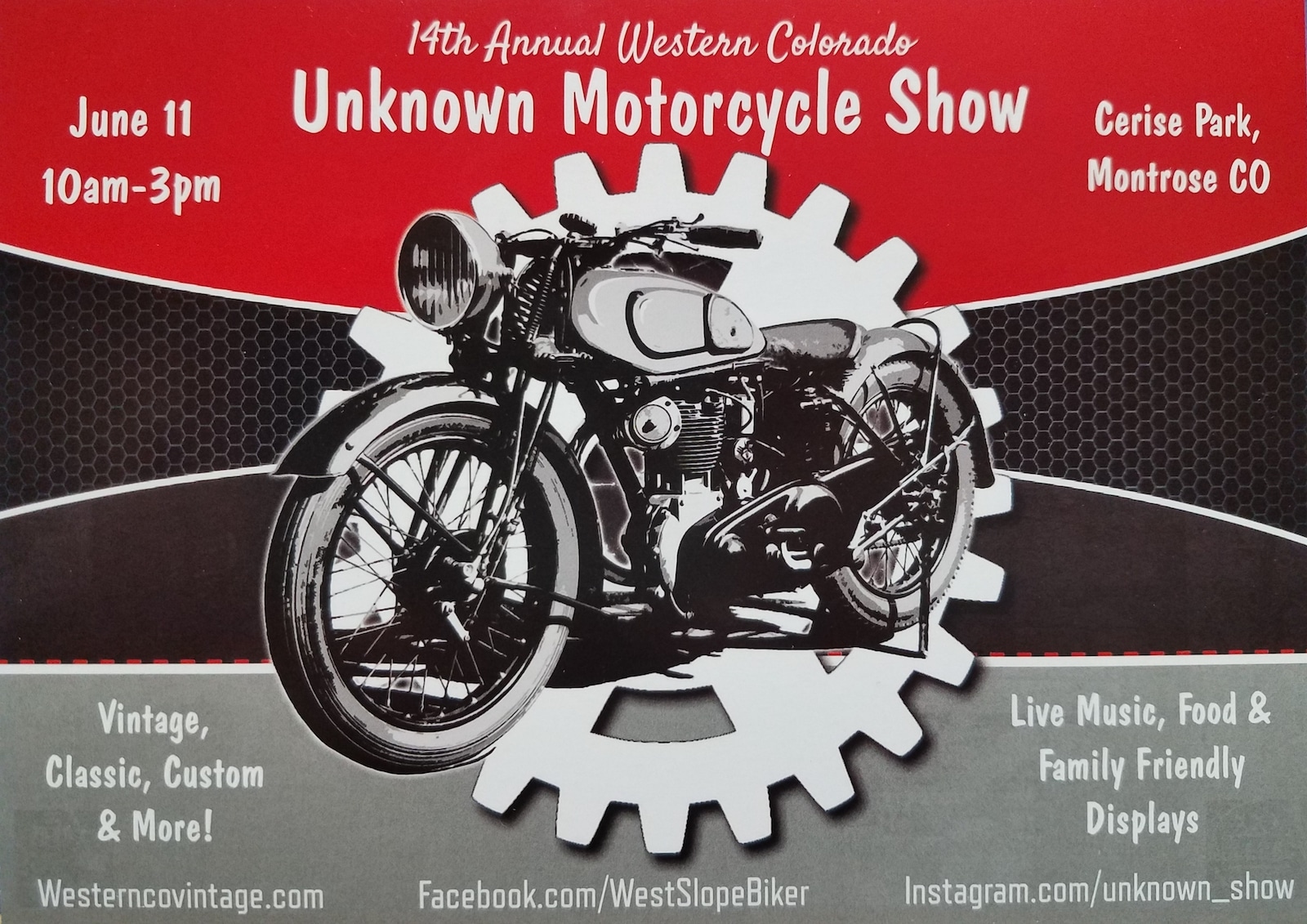 Visitors and vendors come from across the country to attend the Western Colorado Vintage Motorcycle Show. Montrose is known for its easy-going vibe and historic district. There will be live music, kids' activities, awesome raffles, and family festivities. You're welcome to bring your own motorcycle.
Judging categories include:
American
British
European
Custom
Asian
Rat Bike
People's Choice
Longest Distance Driven/Longest Distance Trailered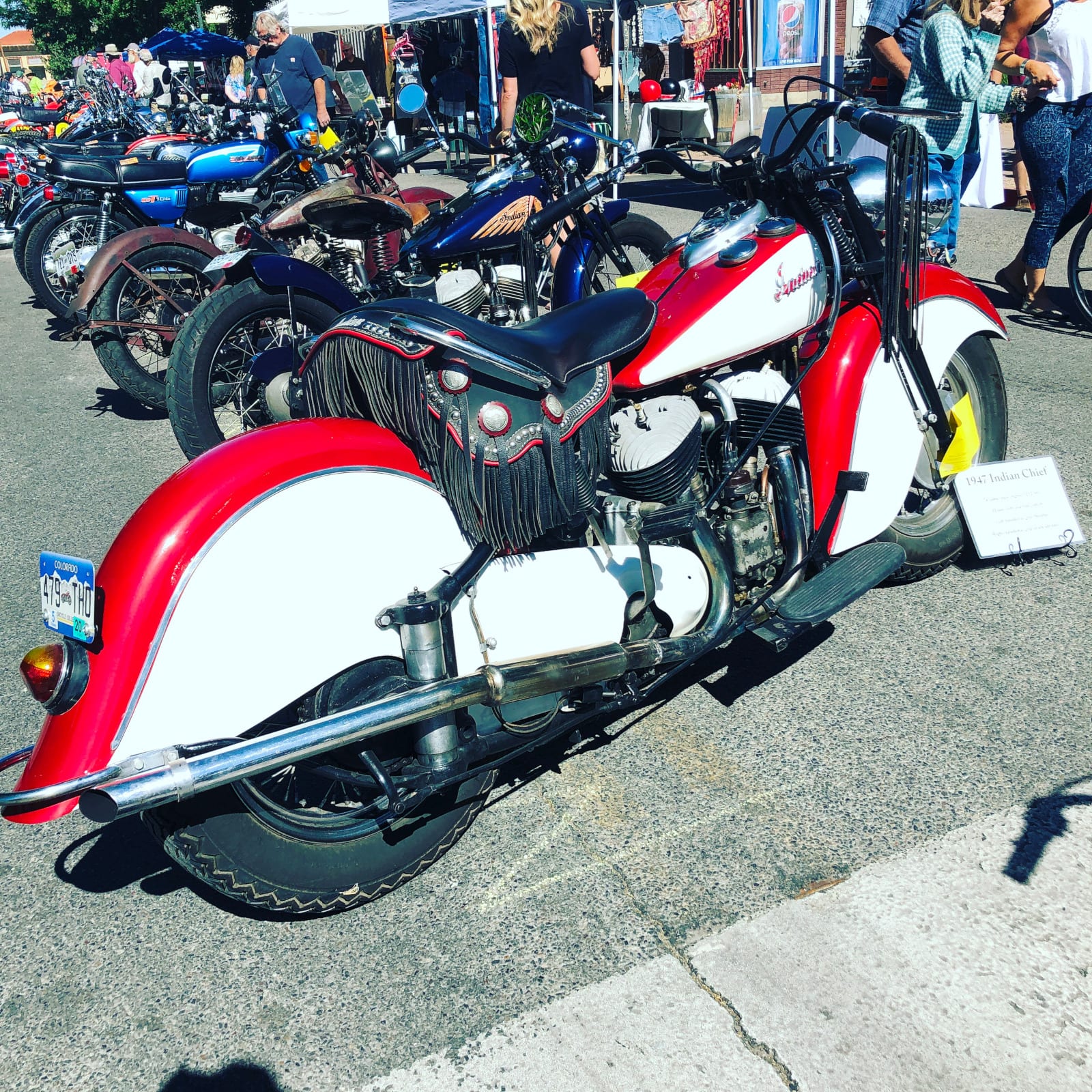 Montrose Accommodations
Details
Address: Cerise Park, Montrose, CO 81403
Phone: 970-497-0634
Date: Saturday | June 11, 2022 | 9 am – 2 pm
Cost: Free
Website: westerncovintage.com