Performing arts have long been part of Colorado's colorful history. You can find shows year round at venues across the state, in categories ranging from plays, musicals, opera and other live stage performances. Read our performing arts blog.
Performing Arts Venues in Colorado
Whether you're looking for a play, concert or stand-up comic, Colorado boasts a myriad of magnificent venues for the occasion. There are both new and historic venues located around the state. You can catch performing arts year round.
Guide to Performing Arts in Colorado
Performing arts is a wide umbrella that includes theatre, concerts and comedy shows. It also boasts dance, opera, magic, illusion, mime, poetry, public speaking and other musical acts.
Everything from spoken word and piano recitals, to puppetry and mimes can be found here. Performing arts venues include historic theatres. Colorado has a vibrant performing arts scene, centered around the Mile High City.
The Denver Performing Arts Complex features several stages and performing arts. It's one of the most popular places to experience a world-class show. You can witness a variety of genres here.
Other small time theatres and performing arts centers provide top notch shows as well. The Lone Tree Performing Arts Center, located just twenty minutes south of downtown, features a myriad of exciting entertainment, several nights a week.
Catch a live performance in nearly any region of Colorado at any time of year. No matter where your interests lie, you can find something you'll enjoy watching.
Performing arts run the gambit from theater, to concerts, to stand-up comedy. Denver's performing arts scene is already robust and growing more. Whatever you are looking for, chances are as high as the altitude, that you can find it here. Browse our featured upcoming annual festivals to discover ones with live theatrical performances.
Popular Posts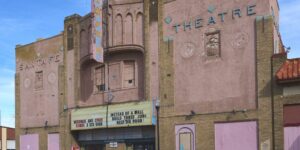 Colorado's Top Creative Districts for the Arts – Colorado has plenty to offer adventure seekers, outdoor enthusiasts, photographers, and yes even the art buff. While the state is known for its 300 days of sunshine, epic powder, and scenic mountains; it is also…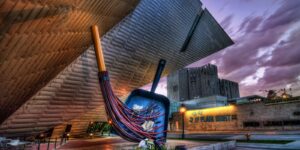 4 Cognitive Cultural Experiences in Denver – Denver is a vibrant city full of arts and culture. With hundreds of museums and art attractions around the city, you can experience the history and culture of a tantalizing amount of topics. See some memorizing art and…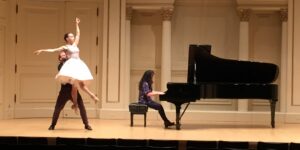 Global Pianist Stacey Rose is Live in Lone Tree – International pianist and composer, Stacey Rose, has regaled music lovers nearly all her life. She has performed solo recitals, as a soloist with an orchestra, and as a chamber music collaborator, in countries all around…
Related activities
Other live performances include professional sports in Denver and numerous western rodeos.